Where Can I Learn Courses for Free?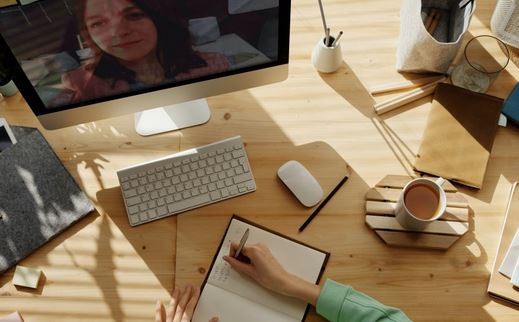 A research report by Facts and Factors has highlighted the fact that the global eLearning market was worth USD 144 billion in 2019 and is predicted to reach USD 374.3 billion by the year 2026. For the duration of 2019 to 2026, it is estimated to grow at a Compound Annual Growth Rate (CAGR) of 14.6%. The key players contributing to this eLearning market growth are Citrix Education, SAP SE, Oracle Corporation, Microsoft Corporation, Adobe Systems, and Aptara. Some of the factors that are driving the adoption of eLearning are economic development, internet penetration, technological advancement, and growing demand for reskilling and upskilling.
Apart from the factors mentioned above, the COVID-19 pandemic was the major reason why the usage of online learning platforms increased drastically in 2020. With the studies of millions of students getting affected by the indefinite shutdown of universities and other educational institutes, there was only one option left for students to continue their learning, i.e., adopting internet-based learning. Students started exploring a number of eLearning platforms ranging from K-12 education, competitive exams to engineering subjects, personality development, etc. Professionals too, having some spare time due to the work from home scenario, started using eLearning platforms to upskill themselves.
In light of the above trend, the search for free online training providers also began. A number of existing training providers started offering free online courses to expand their user base and gain a considerable chunk of the overall eLearning market. Now the quality of the courses is something learners seek given the fact that not all the free courses are worth their time and effort. So, in this article, we have listed some of the top training providers who offer best-in-class free courses online in a range of categories.
Let's dive in!
SkillUp by Simplilearn
Simplilearn is the world's leading certification training provider that aims to impart in-demand digital skills to professionals. Its SkillUp initiative is designed for those learners who are seeking free online courses to upskill themselves. It offers high-quality and in-depth courses on a wide range of fields like digital marketing, cybersecurity, data science, artificial intelligence, big data, cloud computing, business and leadership, and so on. The courses have a cutting-edge curriculum designed by industry experts to help you learn things from scratch. You can also explore their paid programs if you want to gain more skills.
Cognitive Class
Your trust in Cognitive Class will increase by knowing that it is an initiative taken by the popular tech giant IBM to address the shortage in skills related to emerging technologies like blockchain, data science, big data, cloud computing, and AI. Apart from video tutorials, they offer a virtual lab environment that allows learners to practice what they learn. To get started, you need to register, select a learning path, and take one or all the courses included in it. Some of the popular learning paths are – Blockchain for developers, Applied data science with Python, Deep Learning, Hadoop Fundamentals, and Spark Fundamentals.
Codecademy
If you are a coding enthusiast and wish to enter the world of programming languages, then Codecademy is for you. Their aim was to create a new, interactive way of learning and make it engaging, accessible, and flexible for as many people as possible. It has over 50 million learners who have applied their knowledge to real-world projects and tested it with tailor-made quizzes. Its popular courses are related to programming languages like HTML/CSS, Javascript, Python,  R, SQL, Ruby, Swift, Kotlin, and Java. The courses are free of cost and beginner-friendly as well.
Google Digital Garage
The growing popularity of eLearning led even Google to step into the field and offer free learning content designed to help learners grow their business or jumpstart their careers. There are basically three categories its courses are based on – digital marketing, career development, and data and tech. Some of the courses are available on the Google learning platform itself, while others can be found on platforms like Coursera. Its Fundamental of Digital Marketing course is popular among aspirants seeking a digital marketing career, and its certification is recognized across companies.
Udacity
Udacity is an eLearning platform where lifelong learners come to learn new skills, land the desired jobs, and build the lives they deserve. The platform has a presence in over 190 countries and a user base of over 160,000 students. Though Udacity's Nanodegree programs are its main attraction, it has now launched a range of online courses to contribute to some of the most exciting and innovative fields in the job market. AWS Machine Learning Foundations, Intro to Python Programming, Developing Android Apps with Kotlin, Intro to Data Structures and Algorithms are some of its popular technology courses available for free.
Now that you are aware of all these platforms don't delay your learning process. Online courses can be accessed anytime, anywhere, and fit easily into your schedule. Get a chance to learn from industry experts and practice your skills through industry projects and capstones. Once you gain the necessary digital skills, you will become eligible for a number of career opportunities available out there.
How can you study from NCERT solutions for class 12th exams?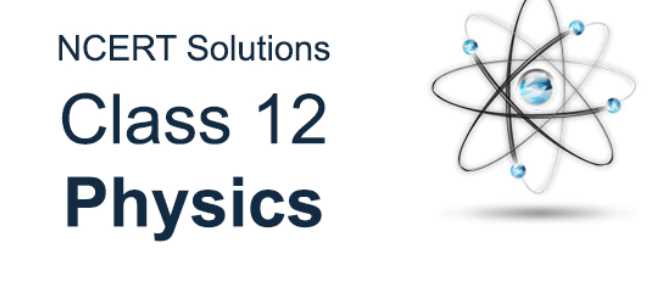 NCERT Solution is the best study material for class 12 board exams. The syllabus is well-curated as per the CBSE syllabus making the students have the updated contents without any confusion or referring to too many books. All the contents are well researched by expert professionals. The NCERT solutions have all the topics covered with the practise exercises, revision notes, sample question papers etc. Students can confidently rely on these solutions for their board preparation.
The class 12 board is every crucial and turning point in every student's life and a life-changing phase. The preparation should be from day 1 with proper planning and strategy.
All the exercises and the chapters to be read and understood to flair well in the exam. Give importance to all the subjects. Every subject is very important and will be added to the overall percentage. The score in class 12 is very important for further studies and the competitive exams. Students intending for medical or engineering should be thorough in the subjects so the entrance can be given smoothly.
Benefits of studying from NCERT Solutions for class 12.
The syllabus is as per the CBSE curriculum so most of the questions in the exams are from the NCERT. The syllabus is very easy to understand with simple explanations and in simple language. The practice questions and the important questions given at the end of each chapter make the students' preparation thorough.
The student can be confident and rely upon these solutions for their board preparation.
All the subjects are in detail and even the complex questions and problems are explained to make the students understand in a very simplified manner.
The solutions have both solved and unsolved papers which is very useful for the students to know their progress and also compare their answers.
The preparation of the syllabus can be done in a shorter time so there is enough time for the students to revise the subjects before the exam.
The early completion of the syllabus will build the confidence level in the students and give them positivity.
Tips for class 12 Preparation.
Class 12 board is such a crucial phase no matter how you make up your mind the stress and the anxiety will be there in every student. One has to try and make it stress-free so that the preparation and the time before the exam are utilized in the best way.
Study plan
No matter what class or subjects, a proper study plan will make many things clear and systematic. The subject wise study plan will give you the time of completion of your syllabus which will be a relief to you and reduce quite a lot of stress and also gives you confidence and a positive feeling.
Make a strategy knowing all the syllabus of all the chapters. Make a day-wise timetable and the subjects and follow the same with a proper schedule.
The study plan should be followed without fail. A day's delay will make you loaded for the next day making it frustrating for you. To avoid all these, have a regular study so the session and the preparation go smoothly without any stress or pressure.
Study Area or Place
Dedicate a place where you are comfortable and there are no distractions. Don't keep changing the place. Stick on to the same place every day so that the focus and concentration will be proper.
Schedule the time
As you dedicate a place for the studies it is important to schedule a time for the sessions. Study at the same time every day. This will bring the system and regularity within you.
Preparation of notes.
Make a note of all important points while you study. You can also note down symbolically or highlight the important points. This will be a reminder to revise. You can also highlight the topics with different colours to differentiate the topics to be learnt or which require more preparation. Give the title for each topic so it is easier to search for the one you  want to revise.
Revision
Revising the topics every day is very important. Especially if there are formulas and definitions in the syllabus make sure you read them every day so it gets captured in your mind. Before starting the studies just go through what you had studied previously. Analyze your memory power, see what you can remember and what not. This will help you to know how much is the capacity and what is the best you can remember which makes you focus on the topics which you find difficult.
Reading and writing
Don't just go directly to answer the questions in the exercises. Read the chapter carefully, understand each word and phrase, Note down which you don't understand. Clarify the doubts the same day. Don't keep it pending as you might forget about it and it will be left without being learnt. Practice writing the answers and compare them with the solutions to know how better you can still do it. This will improve your writing skills.
Sample papers and practise questions
Once you have completed the syllabus and you are confident, start solving the sample papers given. This will give you an accurate idea of the pattern of the question paper in the exam. Compare your answer and also the mistakes you make and rectify the same.
After completion of the syllabus, utilize the time in checking out the points where you usually get stuck and try to get rid of the same.
Have positive thinking and be confident. If you have prepared with focus and understanding there is nothing to worry about. Just go through the notes and the chapters every day. See if anything is left or need a bit more preparation. Following these tips, students can very well score.
Have proper sleep and healthy food. Avoid junk foods and late-night studies. Keep Yourself active and energetic with physical exercises. Motivation, Dedication, Focus are most important. With these you can achieve your goals.
How Can Online Tutoring Help You Prepare for ACT?
The ACT is a significant exam for you if you are college bound. Its scores are accepted by most universities and colleges and can give you an edge during the admission process. The ACT question paper is a multiple-choice, pencil and paper test monitored by ACT, Inc.
ACT exam measures a high school student's ability and college preparation. Every student who is looking forward to taking admission in an undergraduate course in Canada or the USA must take this examination. This test has been designed to judge student's verbal, mathematical, and scientific skills.
ACT also shows whether or not a student is fit to be a part of a particular undergraduate course. College authorities review the result of the ACT examination besides taking into consideration one's academic scores in high school, letter of recommendation if any, participation in extracurricular activities, etc. Schools, however, give varying importance to the ACT examination.
Nevertheless, if you are interested in taking the ACT examination, you have to prepare beforehand. Students often find it challenging to manage the syllabus of ACT and this is where comes the need for online tutoring. Due to the spread of the pandemic, online tutoring is the only way to contact professionals and prepare for ACT under their guidance. We have discussed below some significant ways in which online tutoring help can make your act prep easier.
Students receive precise instructions
Students must focus on topics or areas they find difficult. It's the responsibility of the online tutor to address your issues and make them easier for you to understand. The best online tutors tailor their instructions to the specific needs of every student. As per research, we can safely say that students who go for online tutoring classes score higher on average.
Students are free to be vulnerable
Often students hesitate to ask questions or answer questions in fear of being judged by their friends. A lot of students even face bullying either because they asked a silly question or couldn't answer a simple question. There are also times when they fail to ask a question because a majority of the students want to move to the next topic.
When you go for online tutoring classes, you interact one-to-one with your tutor. The tutor's entire attention is focused on you. Hence, the classroom becomes your space, where you can discuss a topic for as long as you want. You can clarify doubts, ask the silliest of questions, make wrong guesses, and learn in the process without any fear.
Greater student engagement in classroom settings
In offline classes, a lot of students sit back and watch confident students interact with the teacher. Even if they wanted to, the fear of being laughed at prevents them from being active in the class. But, in the case of an online class, students can very well be themselves. They cannot physically see each other, and hence they don't have to fear being judged. Online tutoring is a great way to let shy students voice their opinions and participate in classroom discussions.
Offline classes are rarely recorded. However, when you attend an online class, you can record the entire session and listen to it afterwards. It can also be shared with other people who might have missed the live class due to some reason. Students can also listen to the audio as many times as possible. This way, online tutoring ensures that no vital information is missed out.
You can contact the best instructor online
Geography can be a hindrance when it comes to reaching out to people who live far away. A lot of people miss out on important opportunities because they can't travel to faraway places. But, online sessions are free from this barrier. If you have a smart device and a steady internet connection, you can contact the best tutors across the globe. You can get the best guidance for yourself with just a few clicks.
In today's competitive world, passing the ACT exam with high scores is of paramount importance. The result of the ACT exam can even fetch you scholarships and financial aid from your college besides determining your admission status. So, prepare thoroughly and don't miss your online classes.
10 Basic Firearms Training and Safety Tips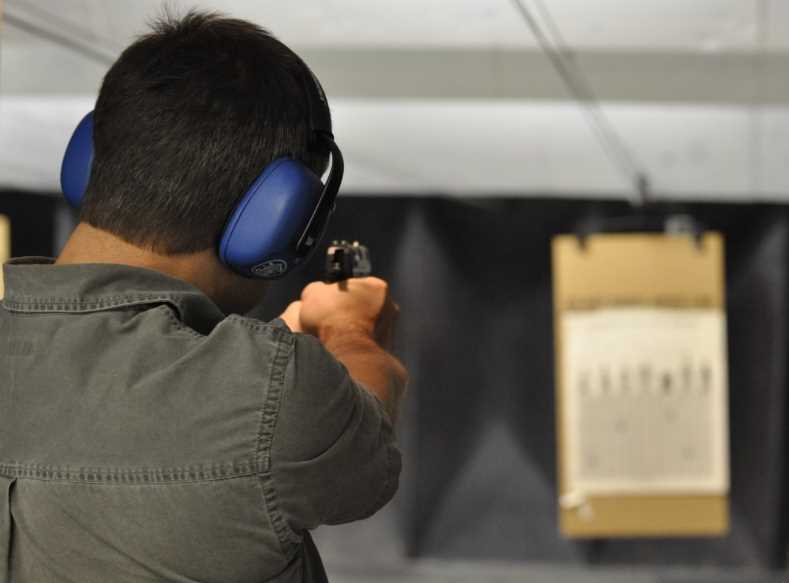 You're eager to try out the thrills and challenges of marksmanship, but how do you go about it safely?
Spending a day at the shooting range or going deer hunting with friends is an incredible way to spend a weekend, but first you need to learn how to store, hold, and fire your weapon.
The best way to do this, of course, is with firearms training! It will teach you everything you need to know about weapons safely, protecting both yourself and others.
Want to find out more? If so, keep reading to find out ten of the most important tips and skills you'll learn during your firearms training.
1. Sign Up for a Firearms Training Safety Course
If you're new to firearms, everything can seem overwhelming at first. How do you learn what you need to know, from cleaning your gun to firing safely?
Don't think you need to figure everything out on your own though, as the best thing to do is enroll in a practical firearms training course. You can find either private or small group classes for beginners, led by an expert marksman.
You'll learn all of the basics that every gun owner needs to know, with plenty of opportunities to practice, ask questions, and meet other firearm enthusiasts.
To find a course, you can ask at your local gun shop, firing range, or NRA chapter. The NRA offers the highest standard of instruction, since they have rigorous standards for their instructors.
2. Treat Every Gun Like It's Loaded
Rule number one of any rifle training course—treat every weapon as if it were loaded. This is because it could be, as you can't always tell by looking at a weapon whether it's loaded or not.
So, for safety and out of respect to the danger guns can cause, always handle them with great care, as if they were fully loaded. This means never pointing a weapon in anyone's direction or near yourself.
It's a good habit to get into from the first time you ever pick up a gun, as it will help prevent accidental shootings. Each gun owner is responsible for the safety of their weapons.
3. Wear Protective Gear
When you're heading out to the shooting range or even going hunting, it's essential to wear the right clothing and equipment.
Keep in mind that shooting ranges can be loud places, especially when multiple people are shooting. This means you need to protect your ears with ear protection, as the ringing sound can cause permanent hearing loss over time.
Your eyes also need protection, so invest in a pair of protective glasses. These will stop debris, dust, and smoke from getting into your eyes, which can cause irritation and health problems.
In terms of your clothes, you want to dress comfortably. Even in hot weather, long pants and long sleeves are smart, since you want to protect your skin from accidental burns.
Sturdy, closed-toe shoes are a must, since they protect your feet and help you keep your balance.
Of course, you can finish your outfit off with your favorite holster!
4. Only Touch the Trigger When You're Ready to Fire
Another key rule that all gun owners need to know—never touch the trigger of a weapon until you're 110% ready to fire and sure that the situation is safe.
You don't want to rely on your gun's safety either, as there's always a chance something could go wrong or you could confuse the on and off position. Don't toggle the safety between the on and off position either, since this is unsafe and not good for the weapon.
To avoid accidental fire, don't put your hands near the trigger until you're ready.
5. Always Know What's Behind Your Target
When you're at the firing range, it's safe to fire away at your target right? Not so fast—you still want to complete all of your required safety checks, which means making sure you know who or what is behind the target.
Once you fire your shot, it's too late to undo it, so be sure of your surroundings.
This becomes easier once you know some of the commonly used range terms as well. A hot range is one where shooters are allowed to fire, while the term cold range means your gun can only be loaded and uncased at the shooter's firing lane.
If someone within the range calls out 'cease fire', all shooting must stop immediately.
6. Unload Guns When Not in Use
As a new shooter, know that you should always keep guns unloaded when not in use. This is a basic safety tip to protect yourself and others.
If a gun is left loaded, there's always a chance that an adult or child could pick it up and use it, so you simply can't take the risk.
7. Purchase a Secure Gun Cabinet
Tragically, the majority of firearm fatalities occur in children and young adults, with 28% of these due to children playing with a gun.
This is why all gun owners, even if they don't have children, should purchase a secure gun cabinet to lock their weapons in at home. You'll also need a lockable case for your car or truck for weapons transport.
Not only are gun cabinets a legal requirement in many states, but they can also help save a life.
When you come home, always get into the habit of putting your weapon in the locked cabinet right away—never leave it sitting out on a table or left unattended.
8. Clean Your Gun Regularly
As a responsible gun owner, you should know how to disassemble and assemble your weapon for maintenance and cleaning.
Generally, you should aim to clean your weapon after each trip to the range. However, you might want to have your gun professionally cleaned and oiled every so often if you're not sure how to do it yourself.
This removes corrosion, rust, and build-up, so your gun is in peak condition. It will also help your weapon last longer.
9. Always Shoot Sober
When it comes to gun safety tips, remember to only ever handle weapons when you're sober.
While the occasional use of alcohol is fine, you never want to drink on days when you're going shooting. Even one or two beers can be enough to impair your judgment and slow down your motor skills and reaction times.
This means you're more likely to miss your target, make mistakes, or otherwise put your safety at risk. Plus, it's almost always illegal to handle or fire a weapon under the influence of drugs or alcohol, so you could be facing penalties or jail time.
10. Use the Right Type of Ammunition
During firearm shooting training, you'll learn all about ammunition. Specifically, how to load your gun, how to unload, and which type of ammo is needed.
To shoot safely, you always need to use the right type of ammunition for your Aero Precision, or any other type of weapon you're using.
While it can be tempting to substitute a similar type of ammo if you've run out of yours, don't do this! This is because each weapon has been tested and approved to work with only a particular type of ammunition, as per your instruction manual.
Using the wrong type increases your risk of misfires, can damage your gun, and can injure the shooter.
Prevent this by never taking shortcuts with your ammunition. If you're worried about running out, always purchase more than you think you'll need, so that you have enough.
Keep your ammo dry as well, since ammunition that's been submerged in water is no longer safe to use.
Handle Guns Safely With These Tips
If you're new to gun ownership, or it's been a while since you last went to the range, then it never hurts to brush up on your safety with some firearms training.
Book in for a training weekend at your local gun club, as it's the best way to practice your skills in a safe and supervised environment. You're sure to have plenty of questions about gun safety, so learn from a passionate expert.
That way, you can set yourself up for a lifetime of shooting fun, knowing that you can enjoy the sport safely and ethically.
Did you find this article helpful? If so, please keep reading to find more informative content.