Best Free To Play MMORPG To Try This 2021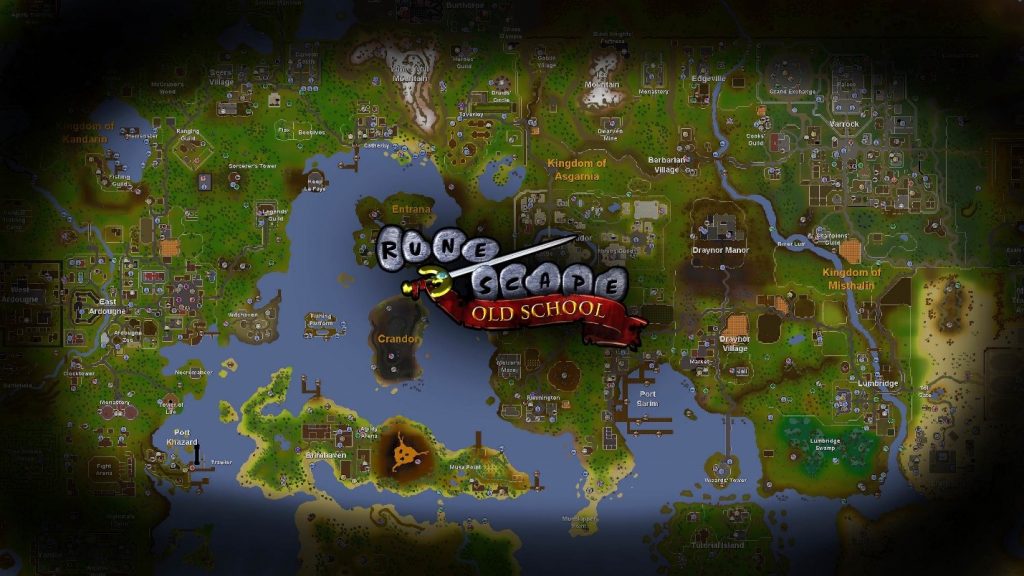 There's a great variety of free-to-play MMORPGs out there, each with its own unique appeal and gameplay. But because we know that you might not have the funds necessary for all your gaming desires, here are some top games from this genre which can be played without spending anything at all!
Old School RuneScape
Old School RuneScape has tens of thousands of players and is one of the better-known free-to-play MMORPGs. RuneScape offers freedom for exploration with quests scattered throughout that will carry you through your adventures instead it lacks a coherent story but provides an endless array of pursuits, skills, combat styles, and tasks.
RuneScape is an MMORPG where players can choose their own destiny. You are not confined by the typical class scheme, you decide what skills best complement your desired gameplay style and how far you want to take them; be it in combat or through exploration. You can even skip the long grind by buying OSRS gold online.
The game offers three battle styles: melee (close-range), magic (ranged), and ranged weapons which may just suit the player's needs depending on his preferred approach towards combat – with all of these options at hand, Old School RuneScape does not disappoint! With monsters scattered across vast maps waiting for adventure seekers like yourself, this breathtaking world has something for everyone no matter who they are or what type of gamer they claim to be.
Guild Wars 2
One of the best free to play MMORPGs is ArenaNet's Guild Wars 2. It has a unique story and gameplay that makes it stand out from any other game in its genre, but what sets this title apart, even more, are the paid expansions which can be avoided if you want (although they're not crucial). In addition, with no restrictions on classes or quests, all players have access to everything for free–allowing them unlimited hours of exploration without paying anything!
Guild Wars 2 is a free to play MMORPG that allows players to explore the world alongside other adventurers to save it from great threats. From leveling up your character and unlocking new skills, as well as fighting monsters with friends alongside you all for fun, Guild Wars 2 has plenty of content waiting for curious gamers like yourself.
Your weapon of choice not only determines what skills you have access to but can also drastically affect the customization options available to you With so many ways to customize your character that are all unique and different from one another according to play style preference, Guild Wars 2 can be a very unique experience for a gamer.
Blade & Soul
Blade and Soul is an amazing game that allows you to customize your character in a variety of ways. The graphics are top-notch, the gameplay is fun yet challenging at times, and there's always something new for players to do with each update!
Blade & Soul is an MMORPG that has a traditional tale of perseverance and revenge. Your character was betrayed by their clan, so they now must obtain more power to defeat the enemies who took away your home. The story isn't anything spectacular here; however, combat will be where you spend most of your time.
This game relies heavily on player smarts rather than simple click-based commands since it's not just about pressing buttons fast enough but understanding what each attack does as well as taking advantage of leveling up opportunities like critical hits or double attacks.
A Vibrantly Colored Plastic Battery Booster Box For Mylar Toys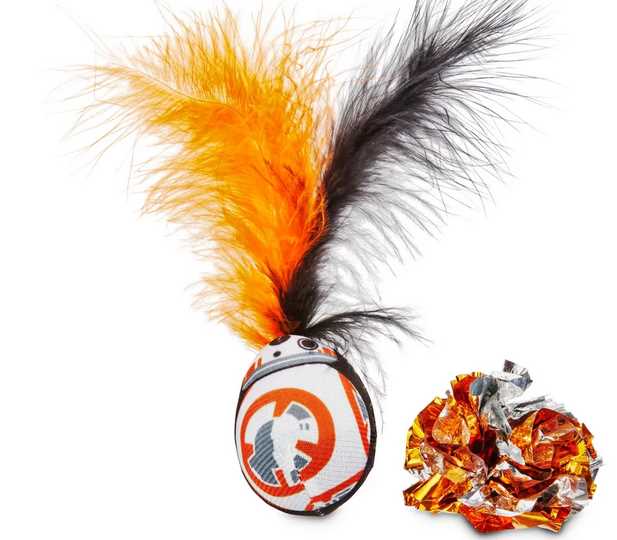 The vivid voltage booster box is an excellent gift idea for any Pokemon fan. It comes with an electric eel and a special glass for carrying the Pokemon tins. This makes it very easy to carry the tins from where you place them to where they can be used in your game. The electric eel has a special glass that allows the light to reflect off it, greatly increasing its durability. When the glass is broken, it is easy to replace. The box also comes with a charger that will allow the user to connect the electric eel to the game console and play the game right away without having to connect the charger to anything.
These tins have been popular in the world of Pokemon for many years. They are used to store and protect Pokemon cards so they can be used in the game  vivid voltage booster box. Sometimes the tins are small enough that they can be placed in a pocket or handbag, but other times they are large enough for people to put their entire hand inside!
The starter Pokemon that come with these starter Pokemon boxes are shiny versions of the Pokemon they are meant to represent. They are shiny because they have been cleaned and are ready for you to collect and trade  pokemon card for sale. Shiny Pokemon are very popular collector's items.
Bulbasaur is one of the most popular starter Pokemon in these tins. Bulbasaur is green in color when it is a baby, but turns a dark green when it is fully grown. Bulbasaur is a very good choice for anyone who wants something to collect that will stay true to the original Pokemon characters. It is also a great choice for someone who wants to start a collection. A Bulbasaur starter Pokemon box can usually be purchased for twenty dollars, which is a good price for a quality Pokemon starter Pokemon toy.
The Bulbasaur starter Pokemon toy box has many features. It is very large and has several compartments on the bottom for each of the Pokemon. Each compartment has its own vacuum so that your Bulbasaur cannot get stuck in anyplace. You can also wash the box by hand if you wish. All of the Bulbasaur toys in the box come with a reusable Bulbasaur ball. The Bulbasaur ball has holes on it so that you can put your Bulbasaur ball in the hole and spin it around to see how many Pokemon you will receive.
This starter set comes with three Pokemon for you to collect. That is about a third of the total number of Pokemon that are available. This makes these starter Pokemon toys very popular among kids. Bulbasaur is one of the more popular starter Pokemon.
You can also purchase other starter Pokemon toys in the Vibrant Voltage Booster Box. These include the Electabuzz Palkia, the Plasma Fray Clay Pokemon, and the Missing Arm Syndrome Pokedex. All three of these starter Pokemon are available as separate items, or you can purchase them as part of the Bulbasaur starter pack. These Pokemon tins are safe and are BPA free.
You can be sure that a Bulbasaur plush toy would make any child happy. And if you were thinking of getting one for yourself, you may want to look at getting a Bulbasaur Vibrant Voltage Booster Box. This box will give your little one hours of joy. Plus, it could teach you a lot. Who knows?
A Bulbasaur Vibrant Voltage Booster Box costs about $25. It is made of durable plastic and comes with several features. It has two power compartments where you can plug in the charger. It also has a foldable cardboard on which you can lay down the Bulbasaur. There is also an area on the bottom of the box where you can put a Velcro strap for easy carrying.
There are some reasons why the Vibrant Voltage Booster Box is unique. First off, it has a built in DC adapter. The adapter allows you to use batteries that are supplied by other companies. Also, the toy itself has a battery, and the color of the battery changes from green to vibrantly colored plastic.
The second reason why this is a great toy is because it actually has a rechargeable battery inside. As you use the vibrantly colored plastic battery over time, it will start to glow a different color. This causes the toy to increase its energy, enabling you to fire off more powerful balls.
What are the Characteristics of Good Gaming Chairs?
You can choose from many types of chairs to use while playing computer games. You can find a chair that suits every kind of game, even racing. Ensure that the chair you choose for your home is the right one for you.
The main features that you will find are the three-dimensional capabilities that a chair has. Top Razer gaming chairs should be able to adjust their height and recline. This will give assurance of comfort while gaming.
Different Categories of Gaming Chairs
There are two main categories of chairs that you will find available on the market. The first type of chair is one that is referred to as a seated chair, meaning that the person who is going to be using the chair will have to put their feet up on the foot rest of the chair.
After that, the chair can be reclined into its original position. This type of chair is great for people who are going to be sitting down for long periods of time, while playing their favorite games.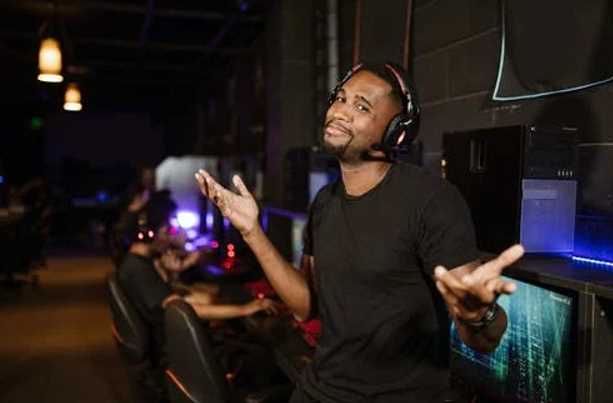 The other type of chair is one that is known as a console chair. This chair is great for people who are playing games that require them to sit down and use the controller to play. Many people want to be in a position to see the screen while playing games. However, most console chairs won't allow them to.
Different Styles of Gaming Chairs
Gaming chairs come in two basic styles, which include pedestal and wing styles. Both of these types of chairs are going to be able to offer you some great options when you are looking for the perfect chair to buy for yourself.
A pedestal chair is simply one that features a flattop that allows you to rest your legs. However, the seat of this chair will not be as high as the base.
With regards to the wing-style chair, you will be able to find several different features. These include an adjustable back rest and a lumbar support system.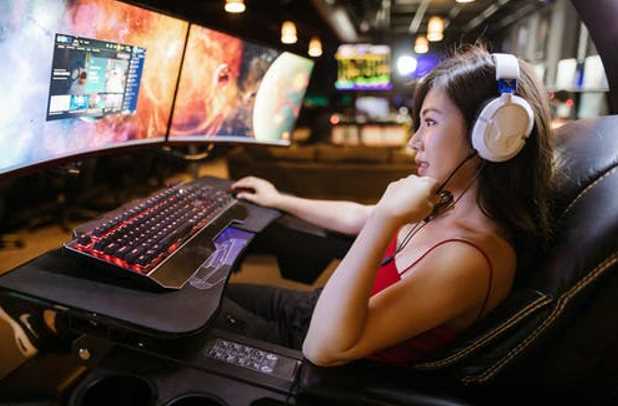 The backrest can be adjusted in order to get your comfort level where you want it to be. The lumbar support system is designed in a way that it will work with the natural curves of your spine so that you can stay comfortable while you are playing for longer hours.
What You Need to Know
You can be certain that your gaming chair has the highest quality features when you select from top Razer gaming chairs. What's more is that you can find reviews on the chairs that are being sold.
By reading these reviews you will be able to make sure that you have found a chair that is going to meet all of your needs. You will find the most comfortable chair at the lowest price, so you can continue to play video games for many years.
Consider top Razer gaming chairs for the best gaming experience when it comes to backrest, lumbar support, and great comfort as you ace all your favorite games.
Alchemy Stars Top Characters Guide? How to download and Play Alchemy Stars on PC?
Overview
Alchemy Stars is a role-playing game developed and published by PROXIMA BETA. It is a newly released game and includes multiple unique characters. The game has powerful graphics and unique gameplay. The innovative strategic gameplay of this game increases its popularity of this game. There are different roles of characters in this game. The game is available on both Google Play Store and Apple Store. The players can also download Alchemy Stars on PC with the help of Android emulators.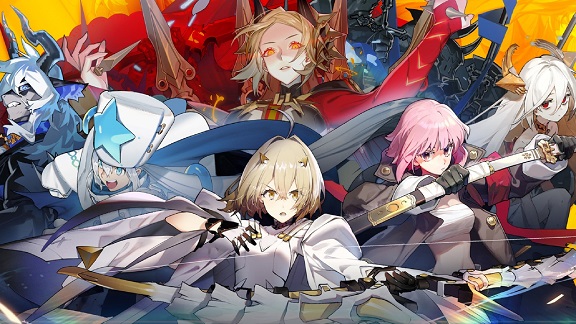 Top Characters
Alchemy Stars is a newly released role-playing game that includes multiple characters. Like this, a new game and players have no idea about its characters. Therefore, they need a complete detail of characters to play the game easily. The characters in this game are placed in many tiers like SS – Tier, S- Tier, A-Tier, B -Tier, etc. These characters are ranked as 6 – stars, 5- Stars, 4 stars, and 3 -stars according to their performance. There are hundreds of characters available in this game. All these characters are not the same, and their features are different from each other. They perform in different regions and different positions in the game. Therefore the players need the proper understanding to play with these characters. In this article below, we will discuss the top characters of this game in detail. These top characters will lead you to success if you add these characters to your team.
Michael
Michael is a top thunder character of SS – Tier. It also has powerful passive and active skills. It has the ability to deals with 350% damages through its active skill. It also ashes to a selected location by its active skill. The passive skill of this character is also good, and it grants 1 Silent Thunder Stacks at the start of each round. It also helps when the active skill is used. It uses one stack for normal attacks and deals with great damages.
Victoria
Victoria is an S -. Tier Fire character of this game. Both the active and passive skills of the character are helpful and strong. It can deal with 250% damage and attack the enemies present in the surrounding 3 circles with this damage ratio. The damage increase for one enemy in the circle. It also helps to recover the HP of its team by 35%. For 1 stack of Bleeding, the character increase the final damage by 10%. Its passive skill generates 5% maximum HP for every Stack of Bleed.
Raphael
The Raphael is also a SS – Tier character, and it is a water character of this game. This character also has the best active and passive skills. It can recover 240% HP and also resets the non-blue girds. It also may increase the Blue Girds' chances. The passive skill helps to recover the HP of Raphael. In addition, it has a high ability of healing.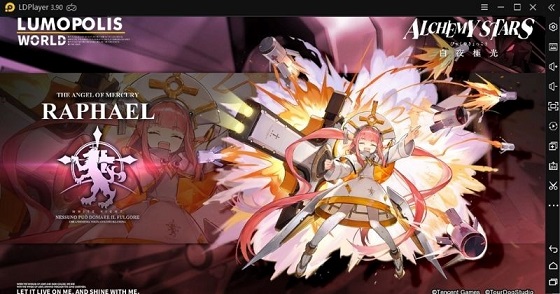 Jona
Jona is a Fire character of S – Tier. This character also has basic and advanced skills. It has the active skill named Enters the Noon State. This skill increases the attack of Jona by 15% and increases the damage of Chain Combo by 30%. This active skill also helps to reduce the combo triggering gird count. Its passive skill increases normal attacks damage by 20%, and the normal attacks of characters can deal with the 40% Splash damage.
Migard
The Migard is a top forest character of SSS – Tier. These characters have strong active and passive skills. Its active skill helps the character to teleport in any location on the map, and within a surrounding circle, the character can deal with 300% damages. If only one enemy is found in its attack area, then the damage of character becomes double. If it's killing the enemy, then its active skill increases by 20%. It also has passive skills, and passive skills can increase its HP.
Carleen
Carleen is a powerful water character of SS – Tier. It has high attacking skills and deals with greater damages. These characters have both active and passive skills that help to increase the attack of character. Its active skill increases it's its damage and attack on the enemy by 100%. It also increases the Piercing Normal Attack damage by 20%. The passive skill of this character also has the same function.
How to download Alchemy Stars on PC?
We discussed that the Alchemy Stars is a new role-playing game, and it becomes popular due to its best characters and unique gameplay. The top characters of the game are discussed in the above article. The players play the game on any iOS or Android device because it is available in both App stores. As it is a new game, so people are thinking that can they download this game on PC or not. Yes, the game can be downloaded on a PC or Laptop without any charges. It is free to download the game on PC. The players who want to download the game need only an Android emulator. The Android Emulators are available in the market with various features. You can use any of these Android emulators, but the lightest Android emulator is LDPlayer.
What is LDPlayer?
LDPlayer is a famous Android emulator used to play Android games and run apps on PC. LDPlayer has certain features that make the LDPlayer the best Android emulator. LDPlayer has the best graphics with the 3D display. This Android emulator is safe and secure for users. LDPlayer has its in-built store named LDstore that contains all the apps and games, so the users do not need to sign up in another app store. It has an updated version and has a simple interface.
How to download LDPlayer?
LDPalyer can be downloaded easily by following steps.
Visit the official website of the LDPlayer Android emulator.
Click on Emulator and tap the download button.
Wait for download.
After downloading, install LDPlayer on your PC.
After this, open the app and download your favorite games.