7 Consequences Of Improper Rubbish Disposal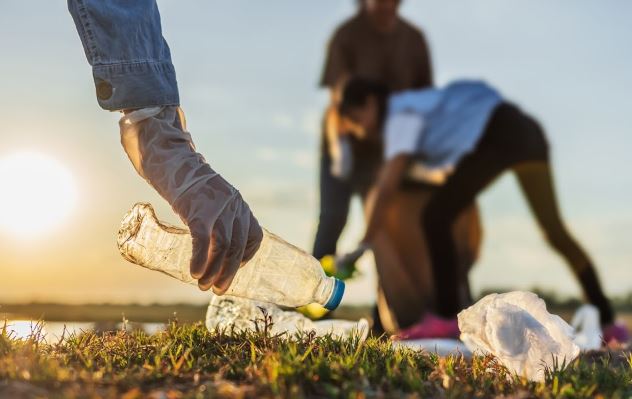 Everyone deals with rubbish every day, everywhere. Whatever you do, whether you're at work, in school, or at home, you handle things that would then result in additional waste. That's why it's essential for everyone to know the proper waste disposal and management. At work, you will notice that numerous trash bins surround your offices everywhere to ensure that you have a place to dispose of your waste when needed. The same goes for schools, in the malls, or even at houses.
However, Away Today Rubbish Removal Inner West have told us that despite knowing the importance of proper waste management, some people still insist on disposing of their rubbish there way, even though it might not be the correct way. Or, they may choose to dispose of the trash themselves but in the wrong way and the wrong place. This is when environmental issues arise, especially when toxic rubbish is involved. One improper disposal of your waste can already have an adverse effect not only on the environment but especially on human beings.
To enlighten you, here are the seven catastrophic consequences of improper rubbish disposal:
Soil Contamination
This is the number one consequence brought by improper rubbish disposal. After all, most wastes end up in the soil or landfills. As these wastes break down in the soil, they excrete hazardous chemicals that will easily leak and be absorb into the ground. These chemicals will then be absorbed by plants growing around the area. Since plant growth has been dangerously affected by the chemicals from the soil, it'll also be unhealthy and dangerous for animals or humans feeding on those contaminated plants.
Thus, it's important that every household takes responsibility for their waste. If you're unsure of where or how to dispose of your rubbish, contact the professional rubbish removals instead. You may check the Same-Day Rubbish Removal  homepage and book your scheduled day to have all the types of waste you have picked up and disposed of properly, rather than trying to throw them away on your own improperly.
Air Contamination
Some wastes that consist of dangerous chemicals like acids, commercial products, or bleach must be disposed of properly. Otherwise, not only will it contaminate the soil, but as well as the air. The fumes from these chemicals are too strong that they can easily pollute your air and fill it with toxins.
Aside from that, some people tend to burn their papers and plastics as an "easier way" of getting rid of their rubbish. Unfortunately, the emitted gas and chemicals from the smoke will only hurt the ozone layer so badly. The smoke also poses a health risk when mixed with the air that animals and humans breathe. The chemicals from these smokes may cause respiratory problems and even cancer.
Water Contamination
While some improperly disposed waste will go into the soil, its chemicals can also leech into the groundwater. This water is constantly used for drinking or watering local fields. This contaminated water will ultimately mix into the water streams and other larger bodies of water.
The polluted water can be dangerous to marine life, especially if they directly come in contact with it. It can either suffocate the fishes and other marine animals, including the corals. Moreover, these contaminated fishes will then be dangerous for humans once they consume them.
Negative Impact on Human Health
Improper rubbish disposal is not only dangerous to the air, water, and soil, but it also poses a much greater risk for human beings, especially those living near the polluted area. If you think about it, it's like a domino effect. Whatever you throw around will have series of adverse effects on the soil, air, and water, and eventually, it'll come back to you and cause negative impacts on your health. Some of these health issues may include respiratory problems, skin irritations, growth problems, blood infections, or even reproductive issues.
Negative Impact on Animals or Marine Life
Your carelessness and irresponsibility of waste disposal don't only affect humans. Animals and marine life will also suffer from the consequences. Cigarette butts, Styrofoam, and plastic cellophane are known to cause deaths among marine animals who consume them. Meanwhile, animals who eat plants around the contaminated ground and areas are at risk of poisoning due to the hazardous toxins found within the soil.
Disease-Carrying Pests
Polluted areas, sewage areas, and landfills are the favorite breeding spot for rats, cockroaches, and mosquitoes. These pests are known to bring life-threatening diseases and bacteria. Moreover, the production of moisture from waste is also another favorite breeding ground of molds, another disease-carrying element.
Extreme Climate Changes
Greenhouse gases are one of the primary causes behind the drastic weather changes that the planet is experiencing. It's often caused by decomposing waste that releases gases and spread around the earth's atmosphere and trap heat. From extreme typhoons to smoldering heat, people experience and suffer the harmful effects of greenhouse gases.
Help Restore the Planet
Now that you know how catastrophic it is to dispose of your waste improperly, it's time that you pay more attention to your waste management and help with its restoration. Human beings need to remind themselves that there's only one earth, one planet, and whatever harm you do to it will always come back to you. So, take care of your environment and start by following proper waste management. It's everyone's responsibility for your planet, yourself, and for your children in the future.
Where can I study a music production course?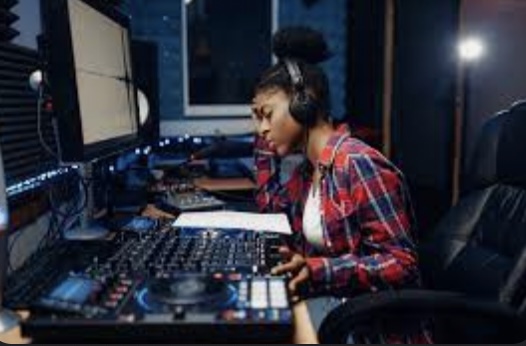 If you're interested in pursuing a career in music and want to improve your skills as a musician, consider taking a music production course.
This type of training will teach you about various tools, techniques, and processes used in music production and help you develop your own unique style.
With guided practice and feedback, you can create a portfolio of original work and build a strong professional network. Overall, a music production course can be an excellent investment in your artistic and professional growth as a musician.
Overview of music production courses
Enrolling in a music production course can be a transformative experience for anyone looking to deepen their knowledge and skills in this field. Such a course can help you develop a strong foundation in music production, as well as improve your understanding of contemporary music.
Throughout the course, you will have the opportunity to engage with various modules that are designed to enhance your proficiency and musicianship. Some of the essential modules that you will become familiar with include:
Songwriting,
Production,
Casting,
Recording management,
Post-production mixing and mastering,
Composition for film and other media,
Digital distribution and marketing.
Additionally, you will work on a major project that will allow you to apply your knowledge and skills in a practical setting.
By completing this music production course, you can expect to gain a professional ability that will enable you to create and produce high-quality music across a range of genres.
Furthermore, you will have the opportunity to develop your creative talents and gain a deeper appreciation of the nuances of contemporary music. Whether you are an aspiring musician or a seasoned professional, this course can help you take your craft to the next level.
Learning music production
Enrolling in a music production course can provide you with a range of essential skills and knowledge that can prepare you for various roles in the music industry. Here are some of the key positions you could pursue after completing the course:
Project manager: A music production course can equip you with project management skills that are essential for overseeing music production projects from start to finish.
Music production teacher: With the knowledge and skills gained from a music production course, you can become a teacher or mentor to aspiring musicians who want to develop their music production abilities.
Music producer: The course can prepare you for a career as a music producer, where you can work with artists to create high-quality recordings across a range of genres.
Recording/mix engineer: As a recording or mix engineer, you will use your technical knowledge and expertise to capture and shape the sound of a recording.
Studio producer: With the skills learned in the course, you can become a studio producer who oversees the recording and production process in a professional studio setting.
Studio manager: You could also pursue a career as a studio manager, where you will be responsible for overseeing the day-to-day operations of a recording studio.
Film scoring: A music production course can prepare you to compose and produce music for film and other media.
Music library creator: You could use the skills you learn in the course to curate and create music libraries for use in various media projects.
Executive, manager, administrator, officer in any business: The knowledge and skills gained from a music production course can prepare you for various roles in the music industry, including executive, manager, administrator, or officer in any business.
Music industry entrepreneur: You could use the skills and knowledge gained from the course to start your own music production business or pursue entrepreneurship in the music industry.
Studying music production can be a valuable investment for musicians looking to take their careers to the next level. By developing your music production skills, you'll gain more creative control over your sound and be better.
Ready to take your music production skills to the next level? Find the best music production courses near you and start your journey today!
How do I know if my cable is XLPE?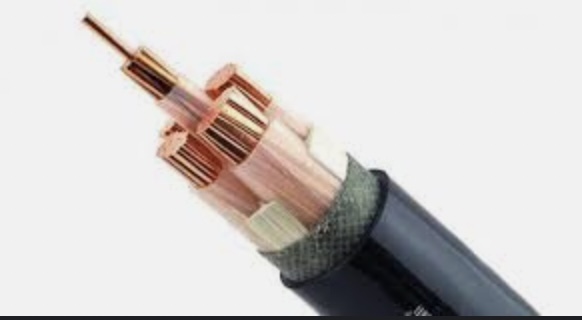 XLPE insulated cable is one of the most widely used types of cables in the world today. It is known for its excellent insulation properties, durability, and high resistance to electrical stress, making it a popular choice for power transmission and distribution. However, it is not always easy to know whether a cable is XLPE or not, especially if you are not familiar with the technical specifications of cables. In this article, we will explore the key characteristics of XLPE insulated cable and how to identify them.
XLPE (cross-linked polyethylene) is a thermosetting plastic material that is used for insulation in power cables. It is known for its excellent electrical, thermal, and mechanical properties. XLPE insulated cables have a high resistance to electrical stress and are capable of handling high operating temperatures. They are also highly resistant to abrasion, chemicals, and moisture, making them suitable for a wide range of applications.
So, how do you know if your cable is XLPE? The easiest way to identify an XLPE insulated cable is to look for the printed label or markings on the cable jacket. Most XLPE insulated cables are labeled or marked with the letters "XLPE" or "XLP" on the jacket. However, not all XLPE cables are labeled or marked, so it is important to know some of the other characteristics of XLPE cables.
One of the key characteristics of XLPE insulated cable is its color. Most XLPE cables are black or a dark color, although they can also be red, blue, or green. The color of the cable is not a definitive indicator of whether it is XLPE or not, but it can be a helpful clue.
Another characteristic of XLPE insulated cable is its flexibility. XLPE cables are generally more flexible than other types of cables, such as PVC (polyvinyl chloride) cables. This is because XLPE is a softer material than PVC, which makes it easier to bend and maneuver. If you are unsure whether your cable is XLPE, try bending it. If it is relatively easy to bend, then it is likely to be an XLPE cable.
XLPE insulated cables also have a higher current carrying capacity than other types of cables. This is because XLPE has a higher thermal conductivity than other insulation materials, which allows it to dissipate heat more efficiently. If your cable is designed to carry high currents, then it is likely to be an XLPE insulated cable.
In addition to these characteristics, XLPE insulated cables also have a higher voltage rating than other types of cables. XLPE cables are capable of handling voltages up to 33kV, making them suitable for use in high-voltage applications. If your cable is designed for high-voltage applications, then it is likely to be an XLPE insulated cable.
Conclusion
In conclusion, XLPE insulated cable is a popular choice for power transmission and distribution because of its excellent insulation properties, durability, and high resistance to electrical stress. If you are unsure whether your cable is XLPE or not, there are several key characteristics that you can look for, such as the printed label or markings on the cable jacket, its color, flexibility, current carrying capacity, and voltage rating. By understanding these characteristics, you can ensure that you are using the right type of cable for your application, which will help to ensure the safety and reliability of your electrical system.
5 Benefits of Using Professional Arabic Translation Services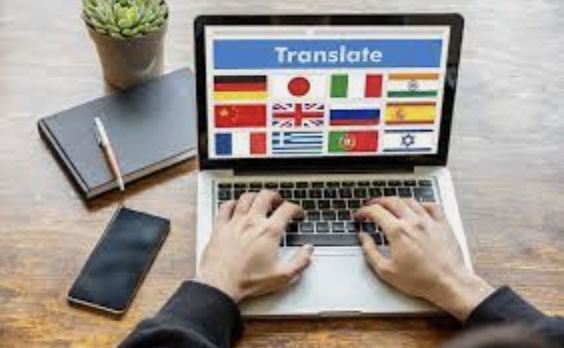 Do you need professional Arabic translation services? Research shows that there are more than 313 million people who speak Arabic across the world. This statistic makes it one of the most spoken languages. Due to the high number of Arabic speakers around, translating your content into Arabic makes sense. It will help you reach a wider audience, thus growing your business. However, to get the desired outcome, you need to hire the services of professional translators.
Advantages of Professional Arabic Translation Services
If you wish to target Arabic speakers, you need to hire English-to-Arabic translation services to help you connect with them easily. It's well known that consumers prefer to buy products or services from websites translated into their local language. Therefore, displaying your content in Arabic will help you connect with them and become a trusted brand. So, what are the benefits of using Arabic translation services? Read on to find out.
Time Savings
The translation process can be hectic and time consuming, especially for those who lack the experience. By hiring a translation company, you can save time and focus on other core business activities. A translation service has a team of qualified and experienced linguistics who work efficiently to offer quality translations within a short period. This means they can complete your project much faster than an inexperienced translator.
Hiring a provider can be highly beneficial if your business has a lot of content to translate. Doing so helps free up time, allowing your workers to work on other essential tasks.
Fast Turnaround
A fast turnaround can enhance customer service since you will respond quickly to queries and beat deadlines. This way, you can easily build trust and loyalty with your Arabic audiences, which can result in better customer satisfaction, thus, repeat business.
Some professional Arabic translation providers offer expedited or rush services. You can receive your translated document within a few hours if you contract such companies. A short turnaround can come in handy for urgent requests related to emergency legal or medical records. It can help you increase productivity, save time, and offer prompt services to your Arabic clients.
Accurate Translations
You'll get accurate results if you hire professional Arabic translation providers. Accurate translations are critical since they help maintain the meaning of your message and make your Arabic audiences view you as an expert in your industry. A correct Arabic translation can do wonders for your brand as it passes the message concisely.
An experienced Arabic translation vendor with quality qualifications is likelier to provide accurate solutions than a new one. This is because a professional agency has a team of native Arabic speakers who clearly understand Arabic cultural and linguistic variations.
An accurate translation is supposed to retain your message and brand identity in a manner that doesn't offend Arabic speakers. As a result, it has a higher chance of making you earn big in the Arabic market since it will strike a chord with your prospects.
Industry Experts
When it comes to Arabic translation, professional agencies do more than convert your text from one language to another. Usually, these vendors are experts in particular areas, such as legal, medical, education, or entertainment.
An Arabic translation agency that specializes in your industry can be your solution to all your localization needs. With a bit of research, you can find a company that understands the ins and outs of your industry. Selecting a specialist can significantly increase your success rate in the Arabic market. This is because Arabic native speakers can deliver quality translations to target the right audience.
Cost-effectiveness and Consistency
Hiring a professional Arabic translation company to handle your tasks can be cost-effective for your business. A reliable provider works on the principles of transparency. That's why they do everything they can to be consistent in delivering accurate Arabic translations. To be clear, consistency is what makes an agency stand out among its competitors. So, hire a professional Arabic translation agency that doesn't make you worry about hidden charges.
Some vendors lure you into a "quotation" trap by promising to return your tasks before the due date. However, they deliver poor quality work that doesn't meet industry standards, and to make it worse, they charge exorbitantly high fees. On the other hand, a professional translation company will clearly state its rates on the website and charge you accordingly. Its prices are usually more affordable compared to hiring an in-house Arabic translator.
Partner With a Professional Arabic Translation Service Today
An Arabic translation vendor can be your reliable partner in conquering a new market. Selecting the right company might be hectic, but this process will become seamless with some research and effort. So, do your part to ensure you find an efficient, quality-driven professional company to partner with. It's the only way forward.