7 Consequences Of Improper Rubbish Disposal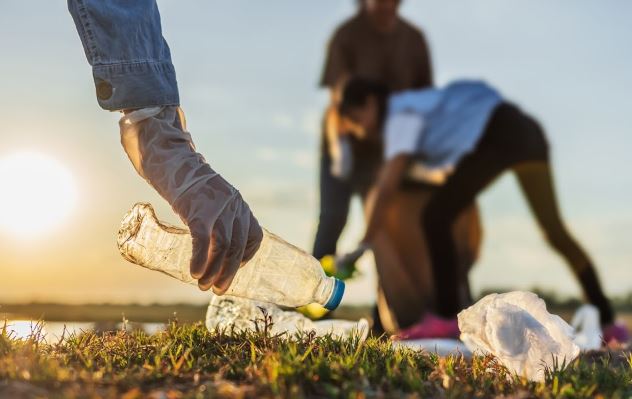 Everyone deals with rubbish every day, everywhere. Whatever you do, whether you're at work, in school, or at home, you handle things that would then result in additional waste. That's why it's essential for everyone to know the proper waste disposal and management. At work, you will notice that numerous trash bins surround your offices everywhere to ensure that you have a place to dispose of your waste when needed. The same goes for schools, in the malls, or even at houses.
However, Away Today Rubbish Removal Inner West have told us that despite knowing the importance of proper waste management, some people still insist on disposing of their rubbish there way, even though it might not be the correct way. Or, they may choose to dispose of the trash themselves but in the wrong way and the wrong place. This is when environmental issues arise, especially when toxic rubbish is involved. One improper disposal of your waste can already have an adverse effect not only on the environment but especially on human beings.
To enlighten you, here are the seven catastrophic consequences of improper rubbish disposal:
Soil Contamination
This is the number one consequence brought by improper rubbish disposal. After all, most wastes end up in the soil or landfills. As these wastes break down in the soil, they excrete hazardous chemicals that will easily leak and be absorb into the ground. These chemicals will then be absorbed by plants growing around the area. Since plant growth has been dangerously affected by the chemicals from the soil, it'll also be unhealthy and dangerous for animals or humans feeding on those contaminated plants.
Thus, it's important that every household takes responsibility for their waste. If you're unsure of where or how to dispose of your rubbish, contact the professional rubbish removals instead. You may check the Same-Day Rubbish Removal  homepage and book your scheduled day to have all the types of waste you have picked up and disposed of properly, rather than trying to throw them away on your own improperly.
Air Contamination
Some wastes that consist of dangerous chemicals like acids, commercial products, or bleach must be disposed of properly. Otherwise, not only will it contaminate the soil, but as well as the air. The fumes from these chemicals are too strong that they can easily pollute your air and fill it with toxins.
Aside from that, some people tend to burn their papers and plastics as an "easier way" of getting rid of their rubbish. Unfortunately, the emitted gas and chemicals from the smoke will only hurt the ozone layer so badly. The smoke also poses a health risk when mixed with the air that animals and humans breathe. The chemicals from these smokes may cause respiratory problems and even cancer.
Water Contamination
While some improperly disposed waste will go into the soil, its chemicals can also leech into the groundwater. This water is constantly used for drinking or watering local fields. This contaminated water will ultimately mix into the water streams and other larger bodies of water.
The polluted water can be dangerous to marine life, especially if they directly come in contact with it. It can either suffocate the fishes and other marine animals, including the corals. Moreover, these contaminated fishes will then be dangerous for humans once they consume them.
Negative Impact on Human Health
Improper rubbish disposal is not only dangerous to the air, water, and soil, but it also poses a much greater risk for human beings, especially those living near the polluted area. If you think about it, it's like a domino effect. Whatever you throw around will have series of adverse effects on the soil, air, and water, and eventually, it'll come back to you and cause negative impacts on your health. Some of these health issues may include respiratory problems, skin irritations, growth problems, blood infections, or even reproductive issues.
Negative Impact on Animals or Marine Life
Your carelessness and irresponsibility of waste disposal don't only affect humans. Animals and marine life will also suffer from the consequences. Cigarette butts, Styrofoam, and plastic cellophane are known to cause deaths among marine animals who consume them. Meanwhile, animals who eat plants around the contaminated ground and areas are at risk of poisoning due to the hazardous toxins found within the soil.
Disease-Carrying Pests
Polluted areas, sewage areas, and landfills are the favorite breeding spot for rats, cockroaches, and mosquitoes. These pests are known to bring life-threatening diseases and bacteria. Moreover, the production of moisture from waste is also another favorite breeding ground of molds, another disease-carrying element.
Extreme Climate Changes
Greenhouse gases are one of the primary causes behind the drastic weather changes that the planet is experiencing. It's often caused by decomposing waste that releases gases and spread around the earth's atmosphere and trap heat. From extreme typhoons to smoldering heat, people experience and suffer the harmful effects of greenhouse gases.
Help Restore the Planet
Now that you know how catastrophic it is to dispose of your waste improperly, it's time that you pay more attention to your waste management and help with its restoration. Human beings need to remind themselves that there's only one earth, one planet, and whatever harm you do to it will always come back to you. So, take care of your environment and start by following proper waste management. It's everyone's responsibility for your planet, yourself, and for your children in the future.
Navigating the Medicare Annual Enrollment Period 2023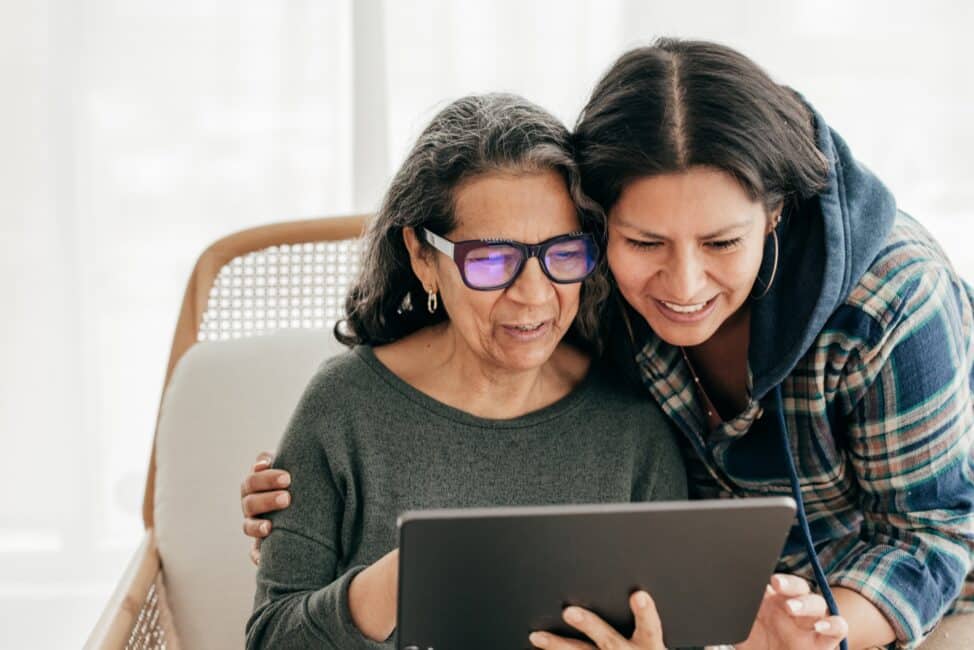 The Medicare Annual Enrollment Period 2023 (AEP), which runs from October 15th to December 7th, 2023, is a pivotal time for retirees to ensure they have the ideal Medicare plan in place. It's not just about making changes; it's about making the right changes. During this period, individuals with Medicare can assess their existing coverage and explore new options to find the plan that best suits their healthcare needs and financial situation. In this article, we'll delve into the significance of the AEP and share tips to keep in mind while helping you discover the perfect Medicare plan.
Understanding the Medicare Annual Enrollment Period
The Medicare Annual Enrollment Period is your annual opportunity to fine-tune your Medicare coverage. Running from October 15 to December 7 each year, it provides the flexibility to make changes that align with your evolving healthcare requirements. You can choose between Original Medicare and Medicare Advantage plans and adjust your prescription drug coverage through Medicare Part D.
Review Your Current Plan
One of the most frequent errors during the AEP is assuming that your existing Medicare plan will remain unchanged. Plans can undergo significant alterations, impacting your coverage and costs. To avoid this mistake, meticulously review your current plan. Ensure it still aligns with your healthcare needs, including doctor preferences, prescription drugs, and budgetary considerations.
Don't Overlook Prescription Drug Coverage
Neglecting to review your prescription drug coverage can lead to unforeseen expenses. Drug formularies, the lists of medications covered by your plan, can change annually. Failing to verify these updates might result in higher out-of-pocket costs or discovering that your essential medications are no longer covered. Prioritize prescription drug coverage when evaluating your plan.
Changes in Healthcare Needs
Your health situation can evolve from year to year. Neglecting to consider these changes may mean missing out on benefits that better suit your new healthcare needs or paying for coverage you no longer require. Regularly assess your health status to ensure your Medicare plan continues to meet your evolving requirements.
Explore Other Plans
Many retirees limit their exploration of alternative Medicare plans. AEP is the perfect time to venture beyond your current plan and discover options that may offer better value, enhanced coverage, or additional benefits. Don't settle for less than the ideal plan that aligns with your unique healthcare priorities.
Don't Disregarding Network Changes
Medicare Advantage plans often involve networks of healthcare providers. These networks can change, and your preferred doctors or specialists may no longer be in-network. This oversight could result in higher costs or the inconvenience of finding new healthcare providers. Prioritize your healthcare network when evaluating plans.
Evaluate the Costs of Your Plan
While premiums are an essential cost consideration, they don't tell the whole story. Plans with low premiums may come with higher deductibles and copayments, impacting your overall expenses. Evaluate the comprehensive cost of a plan, including potential out-of-pocket expenses, to determine its true affordability.
Don't Delay!
Procrastinating on your Medicare plan decisions during the AEP can lead to rushed choices and missed opportunities. To make well-informed decisions that align with your healthcare needs, start the process early. This allows ample time for research, thoughtful decision-making, and a stress-free enrollment experience.
Navigating the complexities of the Annual Enrollment Period is a crucial endeavor. At Exact Medicare, we are dedicated to helping you find the perfect Medicare plan tailored to your unique healthcare needs and financial goals. Don't hesitate to reach out to us at 380-242-2006 or schedule an appointment at ExactMedicare.com. Your health and peace of mind are our top priorities during the Medicare AEP.
The Power of Networking in Higher Education: Building Connections for Future Success – Harit Gaba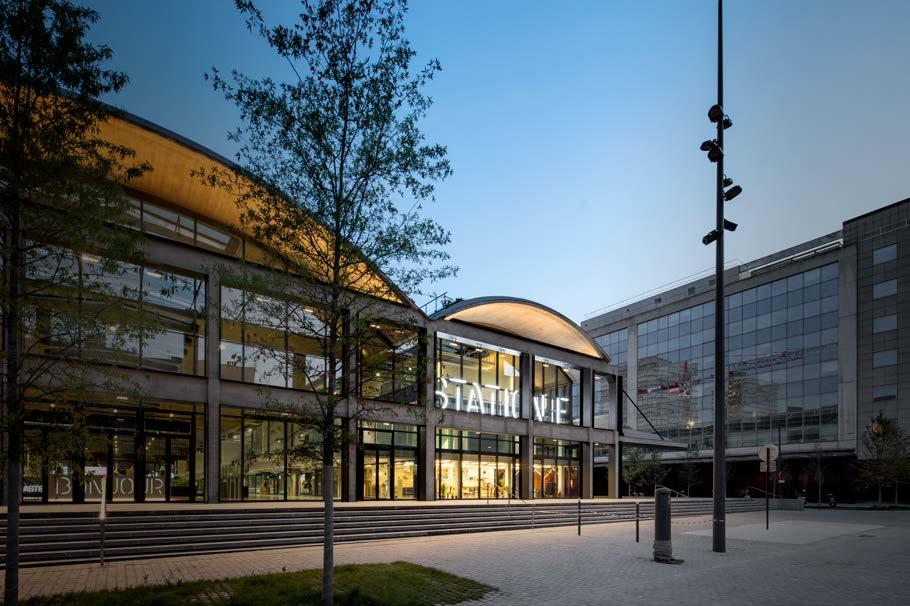 In the realm of higher education, networking is more than just a buzzword; it's a pivotal element of academic and professional development. For students, academics, and professionals, building a network can open doors to opportunities, collaborations, and knowledge sharing. Here experts like Harit Gaba delve into the importance of networking in higher education and offers insights on how to effectively cultivate and leverage these connections.
The Role of Networking in Academic Success
Access to Opportunities: Networking in higher education provides access to internships, job openings, research projects, and mentorship opportunities that might not be widely advertised.
Knowledge Exchange: It facilitates the exchange of ideas, fostering collaborative learning and research. Networking with peers, faculty, and industry professionals can lead to a deeper understanding of subjects and exposure to diverse perspectives.
Strategies for Effective Networking in Higher Education
Leveraging University Platforms: Universities often host various events such as seminars, workshops, guest lectures, and alumni meetups. Participating actively in these events can help students and faculty build valuable connections.
Professional Organizations and Clubs: Joining student clubs or professional organizations related to one's field of study can be a powerful way to network with like-minded individuals and industry experts.
Online Networking Platform: Platforms like LinkedIn, ResearchGate, and academic forums are invaluable tools for networking in the digital age, allowing students and professionals to connect beyond geographical boundaries.
Overcoming Networking Challenges
Breaking the Ice: For many, initiating conversations with strangers can be daunting. Preparing an elevator pitch or having a set of conversation starters can ease this process.
Maintaining Authenticity: Effective networking is not just about building a long list of contacts; it's about fostering genuine relationships. Authentic interactions often lead to more meaningful and lasting connections.
Networking Beyond Academia
Internships and Industry Connect: Internships provide a practical platform for students to network with professionals in their field of interest. Industry connections can offer insights into career paths and the realities of working in a particular sector.
Alumni Networks: Alumni networks are a treasure trove of opportunities and guidance. Alumni can provide mentorship, career advice, and may even open doors to job opportunities.
The Long-Term Benefits of Networking
Career Advancement: A robust professional network can significantly influence one's career trajectory. It can lead to job referrals, recommendations, and collaborations long after graduation.
Lifelong Learning: Networks formed in higher education often become part of one's lifelong learning community, offering continued professional and personal development opportunities.
Networking in higher education is an indispensable tool for academic and professional growth. It requires a proactive approach, but the benefits it yields – from career opportunities to personal development – are immeasurable. As the educational landscape continues to evolve, networking remains a key factor in unlocking potential and paving the way for future success.
The True Value of Internships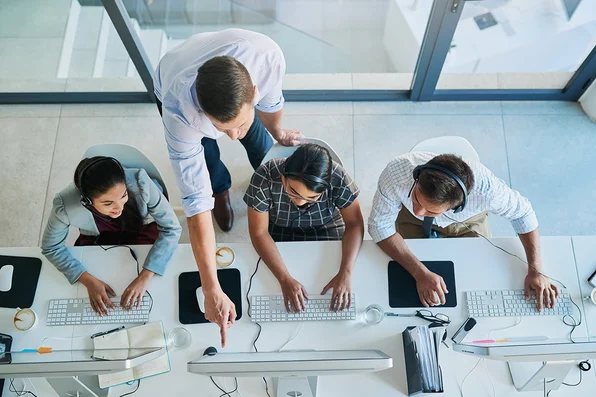 In today's competitive job market, internships serve as a pivotal step in shaping one's career path. While commonly seen as a gateway to networking and skill enhancement, internships hold a deeper, often unexplored significance in an individual's professional journey.
The Unseen Dimensions of Internships
Internships are more than just a prelude to employment; they are a unique ecosystem within themselves. Imagine a craftsman honing their skills in a workshop. Similarly, internships are vocational classes in the real world, where theory meets practice. Here, interns don't just learn the 'how' of their trade, but the 'why' behind it. It's an environment where mistakes become lessons, and achievements, however small, are steppingstones to greater success.
The Alchemy of Skills and Passion
Internships are often likened to a trial run in a chosen field. But what sets them apart is their uncanny resemblance to an alchemist's laboratory. Just as an alchemist transforms base metals into gold, an internship can transmute raw talent and enthusiasm into refined skills and focused passion. The process is not just about sharpening existing skills but discovering new ones. It's an exploratory journey where interns may find their true calling in unexpected tasks or projects.
Networking: Beyond Exchanging Business Cards
Networking during internships is often envisioned as a series of handshakes and exchanging business cards. However, it's more akin to joining a guild of craftsmen, where connections are forged on the anvil of shared experiences and mutual respect. These bonds often last a lifetime and can open doors that were previously invisible. It's about building a community of mentors, peers, and future collaborators who will be integral to one's professional saga.
The Narrative of Personal Growth
Internships offer a narrative of personal growth that goes beyond professional development. They are a rite of passage where one learns the subtleties of workplace dynamics, the art of communication, and the importance of time management – skills that textbooks and classrooms often overlook. This journey from a novice to a more confident individual is a transformation that remains with the intern long after the internship has concluded.
A Testing Ground for Adaptability and Resilience
In the ever-evolving landscape of the job market, internships act as a testing ground for adaptability and resilience. They are akin to a ship's first voyage, testing its seaworthiness. Interns learn to navigate through various challenges, adapt to different working environments, and bounce back from setbacks. This resilience is a crucial skill that employers value highly.
The Subtle Art of Corporate Storytelling
An often-overlooked aspect of internships is the art of corporate storytelling. Interns are not just passive observers but become part of the company's narrative. Their work, no matter how insignificant it might seem, contributes to the larger story of the organization. This experience provides interns with a unique perspective on how businesses operate and succeed.
Conclusion: A Journey of Self-Discovery and Professional Evolution
Internships are a journey of self-discovery and professional evolution. They offer a glimpse into the real world of work, an opportunity to apply academic knowledge, and a platform to build lasting relationships. More importantly, they allow interns to weave their own stories of growth, resilience, and success. In this light, internships are not just a steppingstone to employment but a foundational experience that shapes one's professional ethos and personal narrative.