Signs You Need an Attorney After Your Car Accident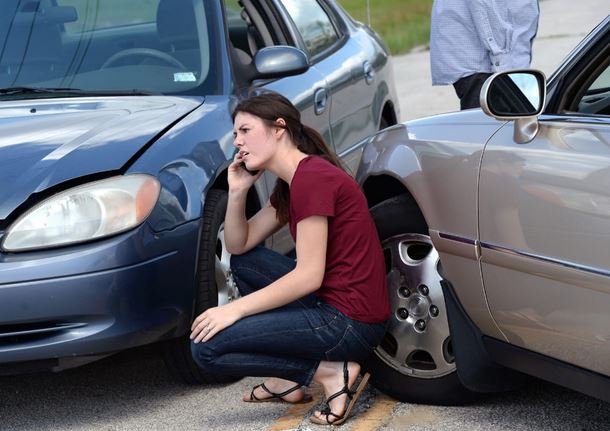 In the past year, there were more than 33,000 fatal motor vehicle crashes in the United States. And, there are millions of car accidents and injuries reported each year.
If you have sustained an injury or lost a loved one, you may wonder when to hire an attorney after car accident? Sorting through the legal jargon, potential court appearances, and insurance claims can be scary. You may benefit from the help and expertise of a car accident lawyer.
Attorneys understand the complexities of car accidents and the legal aftermath. They can help you understand the details of your case, potential outcomes and prepare you in the case of trial. But what should you know about hiring an attorney?
How can you tell if you need to hire a lawyer? Read on to discover what you need to know after a car accident.
You Sustained an Injury or Suffered
If you sustained an injury or suffered as a result of an accident, you need to seek immediate medical attention. In the aftermath of the accident, your medical condition may reveal a grave outcome.
Whether you suffered minor damages or long-term medical issues, any injury or pain as a result of the accident can become a potential claim. Your attorney will ask for medical files and reports. So, it is important that you have that documentation at the ready.
You Can't Return to Work
If an injury disabled your ability to continue working or perform the daily life functions you once were used to, you may need to hire an attorney. You may be eligible for filing a worker's compensation claim which could award lost wages or income as a result of your accident.
Filing this claim can be a confusing and lengthy process. Your medical records can support your claim and help your attorney represent your case. If you're wondering when to hire a lawyer, consider the moment you can't return to work.
The quicker you reach out to an attorney, the quicker your paperwork and claim can be filed. This can help you recover lost wages and income which is essential for your livelihood and supporting yourself or your family.
You're Having Trouble Navigating Insurance Claims
Insurance claims can be a complex and confusing process. You may have successfully submitted your own claim. But, did the other driver's insurance company give you a low-ball offer or unfair settlement?
Before you consider accepting a settlement, you need to hire an attorney. The insurance company may provide a settlement based on expected costs of medical care or future coverage. But, they may underestimate the extent of your damages or injuries and as a result, you could end up paying a lot more money in future medical fees.
An attorney has years of experience reviewing these claims. They will instantly know what is fair and have the acumen to negotiate a better settlement than covers the extent of your injury and medical needs in the future.
Someone Else Is at Fault
Car accident claims, like many legal situations, relate to the concepts of liabilities and damages. In the case of the accident, someone is at fault. If the other driver caused the accident and you suffered injury or pain, filing a claim may seem like an easy solution.
But, sometimes the concept of fault becomes complicated and hard to prove. For example, did the other driver flee the scene of the accident? Did the police report inaccurate details?
Did you notice the other driver on their cell phone during the accident? A lawyer can help you sort through the details, hear your side of the story, and help you earn the settlement you deserve.
You May Be at Fault
You may be the person at fault in the car accident. In this case, you may need to go to court or trial. Besides an increase in insurance premiums and the need to pay for inflicted damages, you may feel anxious or worried about your case.
It is best to seek immediate legal assistance. This is when to hire a car accident attorney. If you move quickly, you can hire an attorney before speaking with insurance companies.
This can help lessen any potential claims that are made against you. Contact Lawler Brown Law Firm to learn more about how an attorney can help.
In Case of Death
If you have lost a family member or loved one in a car accident, you may be eligible to receive financial compensation through a wrongful death claim. These claims are typically awarded in the case that the other driver was at fault or acted out of negligence.
Losing a loved one can be a traumatic experience and the last thing on your mind may be filing paperwork or issuing claims. But, that's where an attorney can step in. They can walk you through the process of filing these claims and may even be able to get you an award or settlement for further damages as a result of the accident.
Stress or Feeling Overwhelmed
Feeling overwhelmed or stressed as a result of an accident is normal. But if your stress and anxiety make it difficult to live your daily life and make decisions, you need to speak with an attorney.
You don't have to navigate the legal and claims process alone. When you hire an attorney, they become your advocate and support.
These Are the Top Signs of When to Hire an Attorney After Car Accident
When to hire an attorney after car accident? Refer to this guide as your ultimate checklist. If you have suffered injury or loss as a result of an accident, a car accident attorney can help you get the settlement you deserve.
Remember the concept of liabilities and damages as it relates to who is at fault for the accident. And finally, if you feel anxious speaking with insurance companies or just managing the general stress of the accident aftermath, an attorney can be your ultimate resource.
Did you find this legal information helpful? Then, check out our other legal stories.
Tips For Finding the Best Attorneys in Sydney
One of the top tips for finding the best lawyers in Sydney involves being prepared when you start your search. This means having all of the information you will need before meeting with any potential attorneys. You will also want to gather as much personal information as possible about potential candidates. The more information that you have available to you, the easier it will be for you to make the right choice. It is also important to remember that attorneys are just people, and one of the most important parts of the process is choosing an attorney who is a good fit for you.
Make sure, to begin with expanding your network
There are several top tips for finding the best lawyers in Sydney to help you narrow down the field of options. One of the first steps to take when you start looking for an attorney is to begin networking. You can begin by inviting friends and relatives that you know to give you a brief background on the person that they would suggest for a legal professional. You may find that a specific attorney that you are interested in has an entire social network of people that they frequently interact with.
Develop relationships with other professionals
In addition to making introductions with people that you know, it is important to develop relationships with other professionals. This includes your coworkers at work and those in the community that you may come into contact with while doing your daily activities. When you attend a legal conference or seminar that involves attorneys, it is important to stay actively involved in networking with others who are going to be in attendance.
Look for information through various forms of media
Another way to find a good professional is to review the local media for any reports or news stories about the area that you are considering. You can also look online for information, such as the Australian Law Directory, which can provide you with contact information for attorneys in different areas of the country. You can also use search engines to help you find a particular type of attorney in Sydney, such as those who deal with personal injury cases, commercial law, or family law.
Ask for recommendations
Once you have narrowed down the field a bit, it is time to start contacting potential candidates. Asking friends, family members, and coworkers for recommendations is a great place to start. In addition to asking them for contacts, you may want to talk to potential litigators about their experience. You can speak to them on the phone, in person, or over the Internet. When you speak to potential candidates, it is important to evaluate how friendly they may appear, as well as whether they offer you a free consultation. If you cannot find information on a particular candidate, you may still be able to find many other possible candidates. Contacting the Bar Association in your area can help you find possible candidates. This organisation keeps records of all lawyers practising in the country. If you post a list of requirements on their website, you should be able to get a lot of names and contact information. Once you have all the names of lawyers you are interested in, you should contact them all to find out how they can best serve your needs. Consider visiting Lawyers of Sydney to find out more. 
Make sure that you have a good working relationship with the lawyer you will hire
Before you hire any lawyer, it is important to make sure that you have a good working relationship with them. You may have to give them access to your most personal information, so you should make sure that you can trust that person with anything that you say. Once you have established a working relationship, you will find that the services offered by the attorney will be much more effective. For instance, if you have a complicated case, it may take more time to get an expert in the field to look at it for you.
One of the best tips for finding the top attorneys in Sydney involves taking advantage of free consultations. Many law firms offer these to potential clients, so it is not hard to find one that is willing to schedule a consultation. During the consultation, you will be able to talk with the professional and get a feel for how they may be able to best handle your case. This is an important part of finding the right professional because you want to be sure that the firm you choose is able to handle the case efficiently. If you take advantage of free consultations, you will be able to make sure that you get good results.
What to Look For From a Family Lawyer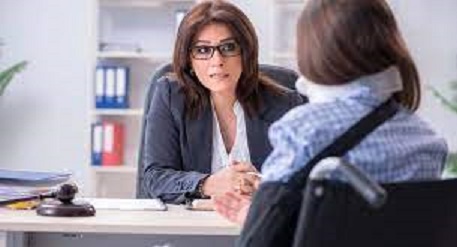 What to look for from a family lawyer is a lawyer who has experience dealing with family issues. Family lawyers who have family backgrounds know how to handle situations related to family, including how to handle children, working with a limited budget and dealing with the elderly. Other important characteristics to consider are experience in child or family law and familiarity with local customs and practices that differ from state to state.
Consider the experience they have in the field of law
One of the most important things you should consider when looking for a family lawyer is experience. While it may be true that a new lawyer can probably get by without a lot of experience, this is not advisable. Lawyers who have not dealt with family law issues before may not understand your needs or may not be able to help you appropriately. It is important to select a lawyer who has experience in dealing with family law issues. There are many avenues available for finding such an attorney.
Make sure they have a good reputation
Another very important characteristic is a good reputation. You should do your research in order to find a lawyer who has a good reputation. It is important to talk with people who have used the lawyer's services in the past, either for yourself or someone else, to find out their opinion. While it is not always easy to determine a lawyer's reputation, most state bar associations have ways in which you can check to see how a lawyer is perceived by their clients. In addition, you may want to do some checking to see if the family lawyer you are considering has a good reputation with the legal system in your state. 
In particular, you will want to ensure that the lawyer has experience dealing with the type of case that you are interested in. For instance, it would be quite misleading to use a family lawyer who has never handled a child custody case. Experience is important, and you certainly do not want to hire someone without adequate knowledge of the field.
Examine their track record
In addition to experience, you will also want to examine the record of the family lawyer. This is perhaps the most important part of what to look for from a family lawyer. You certainly do not want to hire a lawyer who has little or no experience to handle the type of case that you need help with. While you may not know everything there is to know about a certain area of the law, you will undoubtedly be looking for a licensed professional. 
In this instance, it is even more important to do your homework so that you are hiring a person who is familiar with the area that you need help with. As you examine the record of a family lawyer, you will undoubtedly come across issues that need to be discussed. For instance, did you realise that some family lawyers get involved with personal injury claims as to their main profession? While others prefer to focus on complex criminal cases such as drunk driving or child molestation, there are some who handle almost any case that you can imagine. If you were working with such a lawyer, it is important to know what to look for from a family lawyer. What to look for from a family lawyer does not end with their reputation in the field. You should examine their grades during their schooling. It is imperative that you hire a lawyer who has taken the time to go to college. Most importantly, if the lawyer went to a prestigious university, then you know that they are serious about their career.
If you have some specific questions about what to look for from a family lawyer, do not hesitate to ask your questions or visit https://jamesonlaw.com.au/ to learn more.  Of course, it is important for you to understand that every situation is different. Therefore, you should find a family lawyer who has dealt with your specific situation before. However, it may be helpful for you to know that a certain type of lawyer might not be right for your case. For example, a DUI attorney may not be the best person for a loved one who was arrested for drunk driving. Therefore, you need to choose carefully.
Everest Law Corporation in Kelowna – How to Start a Family Trust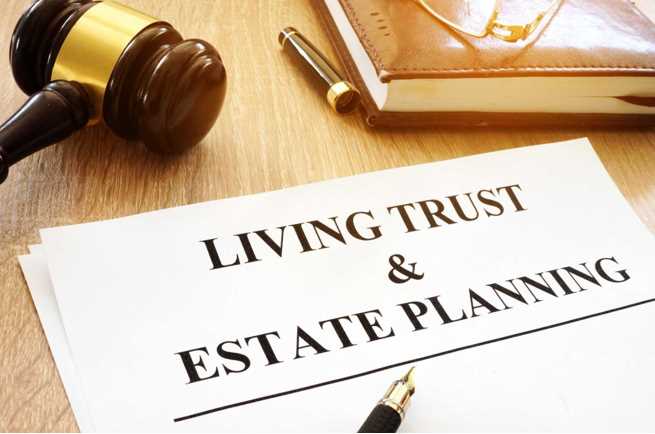 Almost everyone has assets, and we want to protect them for ourselves and our loved ones. However, some people do not have any trust or will in place to ensure that their family members benefit from those assets. Hence the need to prepare ahead of time because you are not guaranteed tomorrow.
Trusts are excellent estate planning tools, and they have advantages even when you are alive. If you are curious about how to set up one, we will discuss how a law firm can help you. You can check out Everest Law Corporation in Kelowna for more on such firms.
Now let's dive in!
Is a Trust Ideal for You?
You do not need to be super-rich to get a trust; anyone can benefit from it. For instance, if you do not own any physical properties, you could have retirement funds or life insurance. You can name it after a beneficiary who is going to manage the assets after your demise.
Furthermore, families whose children are quite young, need to start up trusts, else, the kids may not have access to the assets until they turn 18. The properties will be in the custody of a guardian whom the court appoints, or it will end up in probate, which is not good. The property may also attract so many legal fees that may surpass the property value.
Wills vs Trusts – What's the Difference?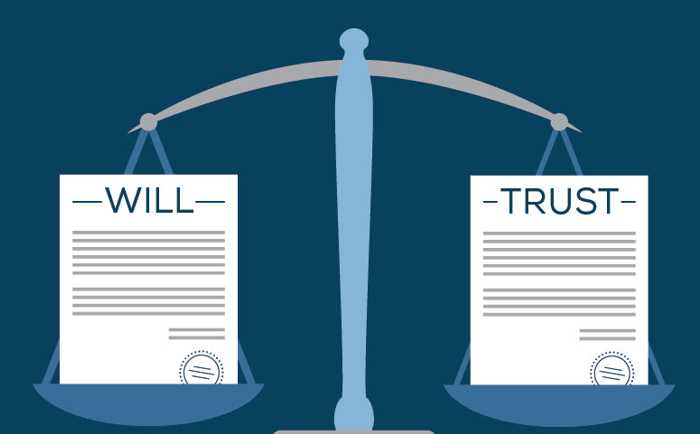 Both wills and trusts are estate planning tools, but they are different in some ways. Wills help to distribute assets after the demise of their owners while trusts hold and manage assets. You can create a trust while alive or after your death as stated in your Will.
The key differences between both terms are:
Trusts are private as they remain among the trustees and attorneys. Wills go public after the demise of the owner.
Trusts take care of only the assets you declare while wills take care of all the assets you own.
Trusts are effective both while you are alive and upon your death or either way, depending on which one you set up. Wills become effective only after your death.
Trusts do not pass through any probate, while wills require probates for approval. You can click here to learn more about probate
How an Attorney Can Help You Get a Trust in Kelowna
If you live in Kelowna, a local attorney can help you establish a trust according to your specification. They take the following steps to achieve that:
You need to pen down all your assets, whether they are physical properties, life insurance, or 401k; everything counts.
The attorney prepares the paperwork and discusses any restrictions you may choose to come up with. This will keep your beneficiaries from wasting your money or misusing your assets.
Transfer the assets into your trust and name them after the beneficiary you choose. This name must be the same name on your retirement accounts, insurance, and stocks. The trust might become ineffective if you do not follow these steps.
The steps may seem complicated, which is true in real-life situations. However, your lawyer will simplify them for you and help you to avoid costly mistakes. Although you can set up the trust by yourself, you must understand the federal and state laws to ensure that the law recognizes your trust.
Some areas require very strict adherence to the laws than others. Since you do not want your paperwork to be nullified, you need the services of a lawyer. Not just any lawyer, but one that is experienced in setting up trusts for clients.
At this point, you should not choose a lawyer that offers the lowest fees because you will certainly get a low outcome. Ensure that the lawyer specializes in estate planning; one with whom you can entrust the future of your family. You can click on https://money.howstuffworks.com/personal-finance/financial-planning/10-reasons-to-start-a-trust.htm to learn more about starting a trust.
Conclusion
You do not need to have a hard time when setting up trusts. But it is a process we must face someday. However, a good attorney will make it easier for you. They will create legal protection for your estate and ensure that your assets are properly managed.