Signs You Need an Attorney After Your Car Accident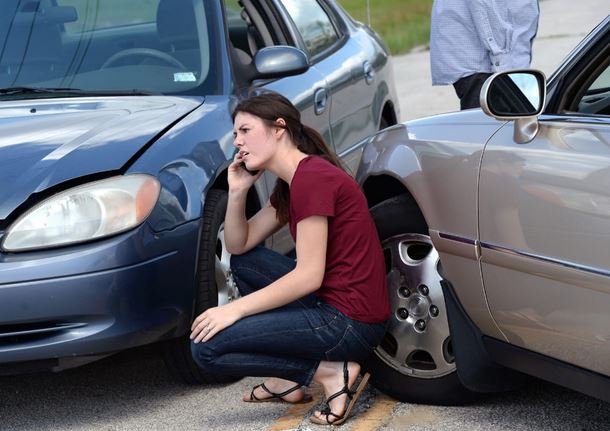 In the past year, there were more than 33,000 fatal motor vehicle crashes in the United States. And, there are millions of car accidents and injuries reported each year.
If you have sustained an injury or lost a loved one, you may wonder when to hire an attorney after car accident? Sorting through the legal jargon, potential court appearances, and insurance claims can be scary. You may benefit from the help and expertise of a car accident lawyer.
Attorneys understand the complexities of car accidents and the legal aftermath. They can help you understand the details of your case, potential outcomes and prepare you in the case of trial. But what should you know about hiring an attorney?
How can you tell if you need to hire a lawyer? Read on to discover what you need to know after a car accident.
You Sustained an Injury or Suffered
If you sustained an injury or suffered as a result of an accident, you need to seek immediate medical attention. In the aftermath of the accident, your medical condition may reveal a grave outcome.
Whether you suffered minor damages or long-term medical issues, any injury or pain as a result of the accident can become a potential claim. Your attorney will ask for medical files and reports. So, it is important that you have that documentation at the ready.
You Can't Return to Work
If an injury disabled your ability to continue working or perform the daily life functions you once were used to, you may need to hire an attorney. You may be eligible for filing a worker's compensation claim which could award lost wages or income as a result of your accident.
Filing this claim can be a confusing and lengthy process. Your medical records can support your claim and help your attorney represent your case. If you're wondering when to hire a lawyer, consider the moment you can't return to work.
The quicker you reach out to an attorney, the quicker your paperwork and claim can be filed. This can help you recover lost wages and income which is essential for your livelihood and supporting yourself or your family.
You're Having Trouble Navigating Insurance Claims
Insurance claims can be a complex and confusing process. You may have successfully submitted your own claim. But, did the other driver's insurance company give you a low-ball offer or unfair settlement?
Before you consider accepting a settlement, you need to hire an attorney. The insurance company may provide a settlement based on expected costs of medical care or future coverage. But, they may underestimate the extent of your damages or injuries and as a result, you could end up paying a lot more money in future medical fees.
An attorney has years of experience reviewing these claims. They will instantly know what is fair and have the acumen to negotiate a better settlement than covers the extent of your injury and medical needs in the future.
Someone Else Is at Fault
Car accident claims, like many legal situations, relate to the concepts of liabilities and damages. In the case of the accident, someone is at fault. If the other driver caused the accident and you suffered injury or pain, filing a claim may seem like an easy solution.
But, sometimes the concept of fault becomes complicated and hard to prove. For example, did the other driver flee the scene of the accident? Did the police report inaccurate details?
Did you notice the other driver on their cell phone during the accident? A lawyer can help you sort through the details, hear your side of the story, and help you earn the settlement you deserve.
You May Be at Fault
You may be the person at fault in the car accident. In this case, you may need to go to court or trial. Besides an increase in insurance premiums and the need to pay for inflicted damages, you may feel anxious or worried about your case.
It is best to seek immediate legal assistance. This is when to hire a car accident attorney. If you move quickly, you can hire an attorney before speaking with insurance companies.
This can help lessen any potential claims that are made against you. Contact Lawler Brown Law Firm to learn more about how an attorney can help.
In Case of Death
If you have lost a family member or loved one in a car accident, you may be eligible to receive financial compensation through a wrongful death claim. These claims are typically awarded in the case that the other driver was at fault or acted out of negligence.
Losing a loved one can be a traumatic experience and the last thing on your mind may be filing paperwork or issuing claims. But, that's where an attorney can step in. They can walk you through the process of filing these claims and may even be able to get you an award or settlement for further damages as a result of the accident.
Stress or Feeling Overwhelmed
Feeling overwhelmed or stressed as a result of an accident is normal. But if your stress and anxiety make it difficult to live your daily life and make decisions, you need to speak with an attorney.
You don't have to navigate the legal and claims process alone. When you hire an attorney, they become your advocate and support.
These Are the Top Signs of When to Hire an Attorney After Car Accident
When to hire an attorney after car accident? Refer to this guide as your ultimate checklist. If you have suffered injury or loss as a result of an accident, a car accident attorney can help you get the settlement you deserve.
Remember the concept of liabilities and damages as it relates to who is at fault for the accident. And finally, if you feel anxious speaking with insurance companies or just managing the general stress of the accident aftermath, an attorney can be your ultimate resource.
Did you find this legal information helpful? Then, check out our other legal stories.
Shoplifting In Austin: How To Find An Austin Criminal Defense Attorney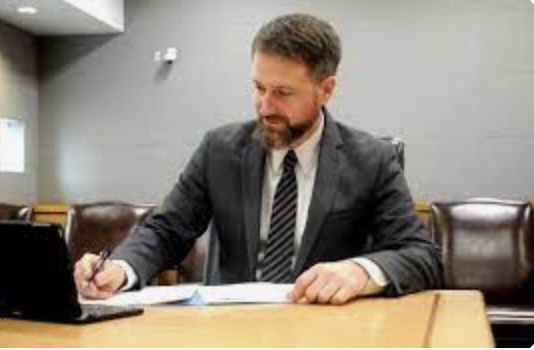 Shoplifting is a behavior that can affect almost anyone—kids, superstars, teens, and sleep-deprived new parents alike. It can be easy to forget that you've picked something up and then leave the store, only to be asked to follow a security professional to a small room for questioning. Virtually anyone can find themselves facing shoplifting charges for the first time.
If you have recently been accused of shoplifting, it is important not to let the commonplace nature of your situation lull you into a false sense of security. A conviction for shoplifting could affect your reputation, your criminal record, and even your freedom temporarily. This is one situation in which a "do it yourself" approach will not cut it. The time to contact an experienced shoplifting lawyer in Austin is now.
Shoplifting Penalties In Austin, Texas
Whether you were caught shoplifting at The Domain, the 2nd Street District, or your neighborhood convenience store, the potential penalties you'll face in the event of a conviction are the same. The category of charges by which your alleged wrongdoing will be punishable is determined by the value of the goods that you have been accused of shoplifting.
Class C Misdemeanor if the value of the shoplifted property is worth $100 or less – Punishable by a fine up to $500.
Class B Misdemeanor if the value of the shoplifted property is more than $100 but less than $750 – Punishable by up to 180 days in jail and a fine of up to $2,000.
Class A Misdemeanor if the value of the shoplifted property is $750 or more but less than $2,500 – Punishable by up to 180 days in jail and a fine of up to $4,000.
State Jail Felony if the value of the shoplifted property is $2,500 or more but less than $30,000 – Punishable by 180 days to two years in state jail and a fine of up to $10,000.
Third Degree Felony if the value of the shoplifted property is $30,000 or more but less than $150,000 – Punishable by two to ten years in prison and a fine of up to $10,000.
Second Degree Felony if the value of the shoplifted property is $150,000 or more but less than $300,000 – Punishable by two to 20 years in prison and a fine of up to $10,000.
First Degree Felony if the value of the shoplifted property is more than $300,000 – Punishable by five to 99 years in prison or life imprisonment and a fine of up to $10,000.
Because the stakes of a shoplifting conviction risk a term of imprisonment for any crime that involves shoplifting more than $100 worth of property, it is imperative to seek the guidance of an experienced Austin criminal defense attorney as soon as possible after being accused of shoplifting.
How To Find An Austin Criminal Defense Attorney
Whether you're searching for an Austin misdemeanor lawyer, a secondary shoplifting defense lawyer in Austin, or an Austin felony theft defense lawyer, you'll need to seek out a law firm that is highly reputable, has a track record of success, and has extensive experience with shoplifting cases specifically.
Not all criminal defense lawyers approach their practices in the same way. Don't work with a criminal defense mill that is more concerned about representing as many clients as their lawyers can handle than securing each client the most favorable outcome possible under their unique circumstances. The outcome of your case could affect everything from your ability to get schooling, a job, or your ability to remain free from jail. Don't settle for subpar representation. Research your options and meet with any attorney you're interested in working with to ensure their approach meets your needs.
Your Shoplifting Case: What To Expect
Every shoplifting case is unique. As a result, your lawyer will need to carefully examine the circumstances of your situation to build the most vigorous possible defense on your behalf. Depending on the severity of your charges, this strategy will begin to play out as soon as your arraignment.
Texas law indicates that only someone who has unlawfully appropriated property with intent to deprive the owner of that property can rightfully be convicted of theft. This means that unless a prosecutor can prove – beyond a reasonable doubt – that you intended to steal the property in question, you can't properly be convicted of shoplifting. Your lawyer will likely engage in significant negotiations with the prosecution to get your case dismissed or to mitigate the consequences that you would face in the event of a conviction when you did not intend to steal the property that you allegedly shoplifted.
If initial negotiations don't result in the prosecution dropping the charges against you, your lawyer will explore the possibility of filing pretrial motions to suppress any evidence that may have been collected in violation of your Fourth Amendment rights against unreasonable search and seizure. If relevant evidence can be successfully suppressed, the prosecution may have no choice but to drop or minimize the charges, as they may be unable to make their case successfully without that evidence.
Finally, if these efforts haven't produced their desired results and taking a plea deal isn't in your best interests, your attorney will vigorously fight for your rights in court.
Contact A Knowledgeable Austin Criminal Defense Attorney For Personalized Guidance
To learn more about shoplifting laws in Austin, Texas, and how these laws will apply to your case uniquely, schedule a confidential, risk-free case evaluation with Cofer & Connelly, PLLC, by calling 512-991-0576 or contacting the firm online. This reputable law firm is well-known for its knowledgeable legal practitioners and their ability to secure favorable client outcomes. They have more than 65 years of combined experience aggressively defending the rights of Texans like you.
Shoplifting may be a commonplace crime, but that doesn't mean that the effects of a conviction will manifest in your life in simple, uncomplicated ways. Because your reputation, well-being, and even your freedom could be on the line, the time to seek experienced, professional legal guidance is right now.
Guide to Dealing with a Car Accident Incident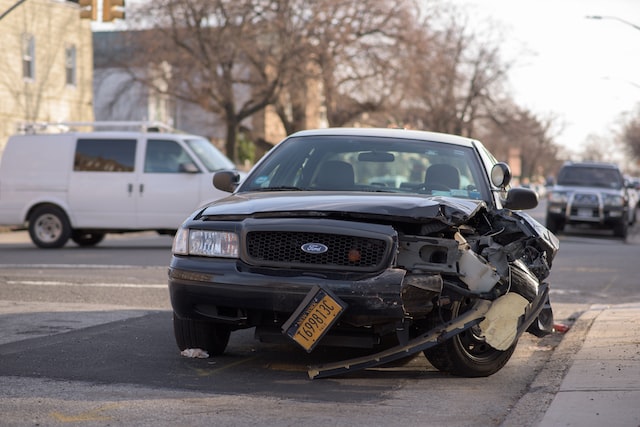 Even for the most seasoned drivers, being involved in a car accident may be terrifying and frightening. Regrettably, there are thousands of incidents involving cars every day on our roadways, and the National Safety Council estimates over 4.5 million automobile accidents annually in the United States alone. Understanding how to react appropriately in case of an automobile accident is crucial. In this article, we'll walk you through the procedures to take after a vehicle accident.
7 Ways to Deal with Car Accident Incident
Knowing how many car accidents per year occur, emphasize the importance of being prepared to deal with such an incident. Here are some ways you can deal with a car accident:
1.   Stay Calm and Check for Injuries
Be cool and look for injuries as soon as possible after an automobile collision. Make an instant call for medical assistance if someone is hurt. If you're not injured, check on the other people involved in the accident and see if they need medical assistance.
2.   Move to a Safe Location
If your car is in the way of traffic, turn on your hazard lights and pull over to the side of the road. If the accident is minor and both cars are drivable, move to the side of the road or a nearby parking lot. If the cars are not drivable, do not attempt to move them and wait for the authorities to arrive.
3.   Call the Police
No matter how serious the collision is, you should still call the police. An accident report will be filed by the police, which might be useful when handling insurance claims. Be sure to give the police an accurate account of what happened and avoid admitting fault.
4.   Exchange Information
It is important to exchange information with the other driver involved in the accident. Inquire about their name, contact information, and insurance. It's also a good idea to get in touch with anyone who could have witnessed the crash.
5.   Document the Accident
Photograph the accident scene and the damage to both vehicles. While handling insurance claims, these images can be helpful. Also, recording any injuries you or the other motorist experienced during the collision is crucial.
6.   Contact Your Insurance Company
Notify your insurance company as soon as possible following the incident. Explain what happened and provide the other driver's contact information if you have it. You can rely on your insurance provider's full support throughout the claims filing and repair scheduling processes.
7.   Seek Legal Advice
There may be a need for legal representation if you sustained injuries in the collision or if the other driver accused you of causing the incident. If the matter ends in court, a lawyer can explain your options and argue on your behalf.
Things to Be Careful While Dealing with a Car Accident Incident
The consequences of a car crash can be incredibly demanding and distressing. As well as taking the above-mentioned measures, you should also keep in mind the following details:
The first rule of signing anything is ensuring you fully grasp and agree with its contents.
Refrain from discussing the incident on social media, as doing so could hurt your case.
Retain all accident-related paperwork, such as doctor's notes, police reports, and insurance policies.
Tips to Get Consultation for This Incident
If you're unsure of what to do after a car accident or have questions about the legal process, there are several ways to get advice:
●       Talk to a personal injury attorney
Many attorneys offer free consultations, where you can discuss your case and get advice on how to proceed.
●       Talk to a legal aid organization
Some organizations offer free or low-cost legal assistance to individuals who cannot afford an attorney.
●       Research online
Many online resources can provide information on the legal process and what to do after a car accident. However, be sure to verify the credibility of any sources you use.
Conclusion:
Over 4.5 million accidents occur annually in the United States due to automobiles. Maintaining composure and taking the necessary actions after an automobile collision are paramount. Check for injuries, get to safety, report the incident to the authorities, swap information, take pictures, call your insurance company, and consult an attorney. Following the advice in this manual, you may go back on the road as soon as possible after an auto accident and in better condition.
What Qualities to Look For When Choosing a Personal Injury Law Firm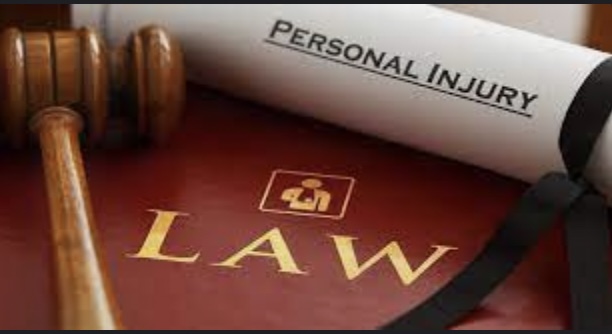 No one knows when we may be victims of an accident. Unfortunately, we sustain injuries and end up in hospitals. During recovery, one should engage the services of a well-versed personal injury law firm. The right attorneys will help you navigate the complex legal process, negotiate with insurance companies and help you get the compensation you deserve. This article will discuss the factors you should consider before settling on that law firm.
Experience and Expertise
One of the most important qualities to look for in a personal injury law firm is experience. Having long-term experience enables lawyers to anticipate and maneuver the challenges of each personal injury claim. This experience may be a combination of the general years of practice, experience in the courtroom, and experience with personal injury claims.
Look for a personal injury law firm with a team of lawyers with expertise in handling claims like yours; a good law firm will have attorneys ranging from those specialized in construction accidents, boat accidents, pedestrian accidents, or other personal injuries you may have suffered. This experience enables them to negotiate with insurance companies or build a strong lawsuit on your behalf.
A good personal injury law firm should have a good reputation and track record of success with personal injury claims. You can also ask them about the law firms' relevant accreditation and credentials.
Location of the Law Firm
Find a personal injury law firm within your locality.  Litigation can be daunting, and several attorney-client meetings may occur during the trial. Therefore it is important to consider the law firm's location for reasons such as traveling expenses and saving time.
Reputation and Reviews
Testimonials from the legal community and former clients will give you a clear picture of the personal injury law firm you intend to settle on. These reviews are mostly on the law firm's website. A good law firm should have positive reviews and testimonials from former clients.
Flexibility in Mediation and Litigation
A good personal injury law firm should be flexible to settle the claim out of court or go to full trial, depending on the circumstances of the case. Your attorney's negotiation skills will determine the compensation you end up with. Often, the insurance will negotiate higher to avoid the trial process if they believe your claim will cost them if it goes to trial. Weigh the options together and settle on what is best in relation to your case.
Terms of Payment
A good personal injury law firm operates on a no-win, no-fee basis, otherwise known as a contingency fee. Ensure you have read through the terms and ask for clarification from the attorneys in cases where something is unclear; the initial consultation is usually free. A good personal injury law firm will be willing to explain everything to you in detail.
Resources
Look for a personal injury law firm with resources, as this increases the chances of a successful outcome for your case. Ask yourself the following questions first: Does the law firm have investigators? Are there expert witnesses? Can the law firm handle your case's complex paperwork and documents? If your answer to all these questions is yes, then you can settle for that law firm.
Communication Skills
Personal injury cases can be emotionally taxing, but a good personal injury law firm should be willing to listen to your concerns and be supportive throughout the legal process. Evaluate their communication skills from how the personal injury law firm is willing to share information, address your concerns, and answer your questions.
There should be systems in place to update you on your case's progress; this will also tell you more about the transparency of the law firm. Therefore a good attorney should communicate persuasively with colleagues, judges, and juries.
Attention to Detail
A good personal injury law firm should be detail-oriented. They should be able to identify the smallest details that could affect your case. Their focus should be fighting for your rights and getting you the best possible outcome.
Summary
Finding the right personal injury lawyer is crucial if you've been involved in an accident. With this knowledge we have shared, you'll be in the best position to recover compensation for your damages by finding a lawyer with these qualities.