How Long After a Car Accident Can You Claim Injury?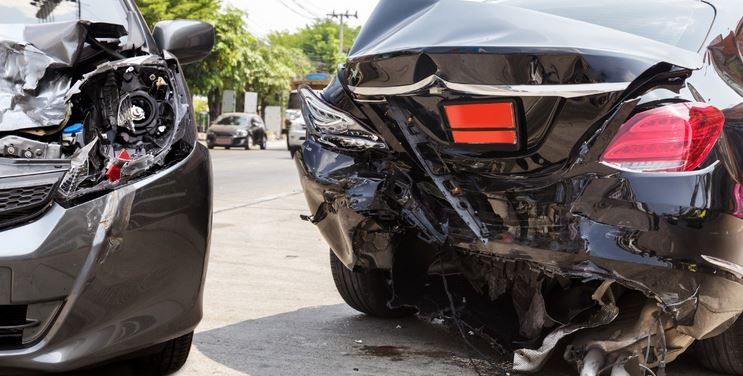 If you've been in a car accident, it is important to know how long after the accident you can claim injury.
After a car accident, your primary concern is how to get your injuries attended to by a medical professional. Most people don't think about how long they need to file a claim after an accident. Before filing a personal injury claim, you should take care of as many things as possible, including your injuries, car damage, and talking to your insurance company.
So, how long after a car accident can you claim injury? The amount of time it takes you to file a claim after an accident is known as a statute of limitation.
Different types of claims may have different time limits within the same jurisdiction. For example, the time limit for filing an injury claim may differ from filing for property damage. Read on below to understand more about car accident's statute of limitations.
Filing a Lawsuit?
After a car accident, the statute of limitation varies with the state. The state sets the time limit can vary from 1-10 years, depending on your state. However, ensure that you read the conditions of your auto insurance carefully.
Some insurance policies may state that injured individuals after a car accident should initiate the lawsuit or claim process immediately after the incident. Other policies give a 24-hour allowance, especially for claiming vehicle damage. However, this isn't the last word, and it doesn't mean that after 24 hours, you can't file a claim.
Filling a claim immediately after the accident is essential if you want the process to go smoothly. However, this short time frame required by the insurance company is not a mandatory requirement. You can still file for compensation months and even years after the accident as long as you are within the required statute of limitation.
Some mechanical damage and internal injuries may take a while before showing signs. Such injuries include traumatic head injuries and back injuries. However, remember that the longer you take to file an injury claim, the harder it may be to prove and defend.
Most insurance companies are distrustful of delayed claims. They will take some time and thoroughly scrutinize your injuries and damages to prove if they resulted from a later accident or the covered one. If there is any doubt about the cause of your injuries, the insurance company may deny your coverage.
When Should You Report a Car Accident?
After a car accident, you are required to report to the police or DMV. Different states have different time limits for when you can report an accident. In cases where the accident was minor and didn't involve any injuries, and you did not file any insurance claims, you may not be required to report.
However, almost every state requires individuals to report accidents resulting in bodily injury or over $1,000 of property damage. Unfortunately, some mechanical damages and physical injuries are not apparent until a few days or weeks later. Thus, it's essential to file a police report immediately after the accident.
Any report you file with the DMV or the police will benefit your attorney when filing a claim with the car insurance company later. Some states such as Alabama allow vehicle owners to report an accident within 30 days of the accident, while Georgia and Kansas require the report to be filled immediately. When reporting is needed immediately, the state expects you to call the police to report the accident at the scene.
While some states allow for a few days to report the accident after it occurs, doing so from the scene of the accident will likely make your injury claim process go smoothly. It will also increase your chances of getting compensation and recovering your losses.
Courts and insurance companies depend on the initial police report and evidence collected at the accident scene to determine fault and award fair compensation. Reporting the accident immediately will allow for the police to have an initial on-the-scene accident report.
When Can You Get an Extension of the Car Accident Statute of Limitations?
Have you missed a deadline to file your car accident injury claim? It is possible to get an extension. However, remember that extensions are only possible in specific circumstances.
For example, if you could not file a claim because you were incapacitated after the car accident, the court will most likely grant you an extension. However, you will need medical proof to show that you were incapacitated.
If you feel that you are eligible for an extension of the statute of limitation, talk to your attorney. They will know how best to assist you.
When Should You Contact a Car Accident Attorney?
If you or your loved one was involved in a car accident, it's essential to contact an attorney immediately. It's necessary to report the accident and file a claim as soon as possible to avoid missing out on the recovery that you're owed. You can also contact your attorney in case your loved one died as a result of the accident.
Ensure you settle for an attorney with extensive experience in car accidents and personal injury claims. Some firms even offer clients a free evaluation during the first appointment. Follow this link to understand more about personal injury and wrongful deaths after a car accident and how you can get your life back on track.
How Long After a Car Accident Can You Claim Injury?
How long after a car accident can you claim injury? This is one of the most important questions to ask if you were involved in a car crash.
Remember to stick to your state's statute of limitations. While insurance companies also give a timeline for when you should file your claim, ensure you stick to your state statute of limitation to recover the damages legally.
The most effective way to make sure you file your claim on time is by hiring a personal injury attorney immediately after the accident. Your attorney will have your best interest at heart and protect your rights, ensuring that you get fair compensation for your injuries and property damages.
Did you like this article? Check out other posts on our website for more informative tips.
Benefits of Having a Criminal Defense Lawyer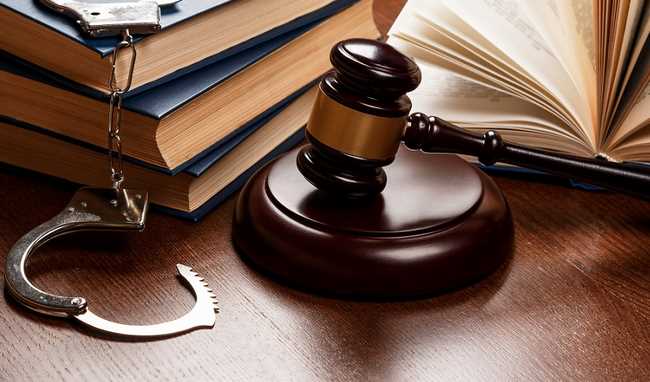 Accusations of criminal offenses are both scary and disturbing, and it will help to take legal counseling no matter if you are guilty or innocent. Consulting your criminal defense lawyer faster increases your winning chances and prevents you from jeopardizing your case.
All criminal cases are different, and your lawyer will decide which factors can eliminate the pertaining charges. Let us dive right into the benefits of hiring a lawyer for your criminal defense case.
They Have Legal Knowledge
Great defense lawyers are experts in certain niches. They get this reputation from their many years of good reputation and practice. These lawyers know the legal system well and increase your chances of winning the case.
Good defense lawyers assess facts, check the forwarded evidence, and look for loopholes that can work in your favor. The main benefit of having a criminal defense lawyer is that they will make your case solid.
They Know the Legal System
A good defense attorney should understand the involved parties, including prosecution lawyers and judges. It is not advisable to defend yourself since you can become the prosecution's target.
Defense lawyers interact with judges and other lawyers well, and they operate better. Good lawyers will use their defense strategies to help you take a plea or seek trial.
You Will Avoid Many Penalties
Different crimes are penalized differently. Criminal defense lawyers can lower your sentence or penalty and get you out when jailed wrongly. Defense lawyers shield clients from harsh prosecutions and help them to prove their innocence.
These lawyers will also help you to get a reduced penalty when you are found guilty.
They Handle Your Case Efficiently
Renowned defense lawyers have the right resources and team to handle your case correctly. Some of their roles include looking for witnesses, cross-examinations, and legal representation.
Legal experts know how to look for experts and efficiently use everything provided by the court.
They Save you Money and Time.
You will manage your family and work better as the legal counsel looks for the right paperwork for your case. The best way to clear your charges is by hiring a criminal defense lawyer, and this decision saves you money eventually.
The lawyer will ensure they eliminate all charges like fines, court expenses, and other fees. They will also stand-in for you as you cater to more important issues. These lawyers can also lower your fines significantly when found guilty.
They Offer Emotional and Technical Support
Most clients share their personal information with their lawyers when discussing their cases, and this explains why you should hire a trustworthy lawyer. A professional legal counsel offers substantial technical and emotional support and is beneficial during hard times.
Final Thoughts
It is advisable to have a criminal defense attorney due to the advantages they come along with. These lawyers save time, offer emotional support, and know the legal system.
The above article has discussed the benefits of a defense attorney, and you can reach out for more information.
Benefits of Hiring Personal Injury Lawyers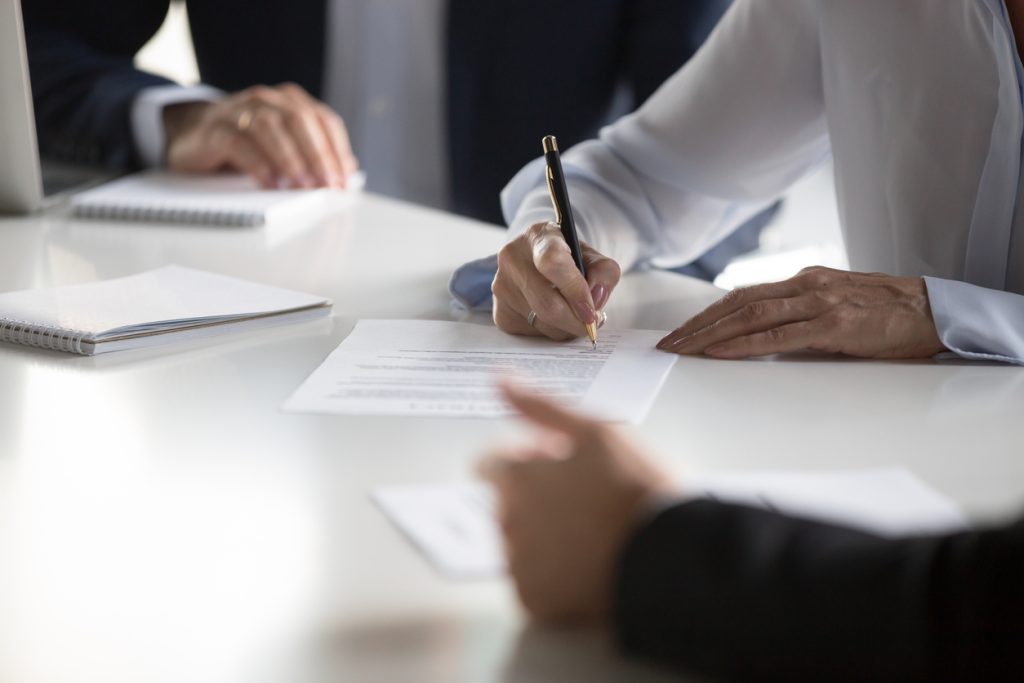 If you have got injured in an accident, you may be wondering if you should hire a personal injury lawyer. Personal injury lawyers could help you have the compensation you deserve for your injuries. They can also help speed up the process of getting your case settled. This article will discuss some benefits of hiring a personal injury lawyer from a firm like Torgenson Law.
Who Are Personal Injury Lawyers?
Personal injury lawyers are attorneys specialized in representing individuals who have been physically or emotionally injured because of the wrongdoing of another party.
Personal injury law is a civil law that allows individuals to recover damages for their injuries. To bring a personal injury claim, the individual must prove that the other party was at fault for their injuries.
Lawyers use many different techniques to investigate and build their cases, including interviewing witnesses, reviewing medical records, and consulting with expert witnesses. If someone else's negligence has injured you, you may need the services of a personal injury lawyer.
When Is the Correct Time to Take a Personal Injury Lawyer?
If you've been hurt in an accident, you might be asking if it's time to hire a personal injury lawyer. The answer to such a question is determined by various criteria, including your injuries' severity and the amount of money you're seeking compensation for.
If you have suffered significant injuries or are looking for a large sum of money in compensation, you should engage the services of a personal injury lawyer. You may settle your case without hiring one if your injuries aren't serious and just want a little money.
Some people choose a personal injury lawyer even if their injuries are not severe because they need the assurance of an advocate on their side during the insurance claims process. If unsure whether or not you should hire a lawyer, you can always speak with a personal injury lawyer for a free consultation.
What Are the Benefits of Hiring a Personal Injury Lawyer?
There are multiple benefits to hiring such a lawyer from Torgenson Law, like:
Personal injury attorneys have extensive knowledge of the law. They know how to file a claim, negotiate with insurance companies, and get the most compensation for their clients.
They have a proven track record. These lawyers have successfully represented many clients in court and have recovered millions of dollars in damages for their clients.
Most personal injury lawyers offer free consultations. This allows you to meet with the lawyer to discuss your case and determine if they are a good fit.
Lawyers specializing in personal injury represent clients on a contingency basis, which means they are paid only if they win your case. You'll not be charged any upfront fees to employ a lawyer.
Handle All of the Paperwork for You
When you get injured, dealing with paperwork on your own becomes very hectic. Personal injury lawyers will handle all of the paperwork for you to focus on your recovery.
Deal with the Insurance Company
Insurance companies are not always fair. They may try to lowball you or deny your claim altogether. A personal injury attorney will be dealing with the insurance company on your behalf to get the compensation you deserve.
Get You the Compensation You Deserve
These lawyers will fight the insurance company for you to get the most compensation possible. They will ensure that you are fairly compensated for your injuries, lost wages,pain, and suffering.
How to Choose a Personal Injury Lawyer?
If you've got injured in an accident, you may be wondering how to choose the right personal injury lawyer. After all, it might be difficult to know whom to trust with so many attorneys to choose from. Here are some pointers for selecting the finest lawyer for your situation:
First, make sure the lawyer you're considering has specialized in personal injury law. This is vital because the laws of personal injury cases are complex, and you want to ensure your lawyer is familiar with all the ins and outs.
Second, ask around for recommendations. Talk to family, friends, and colleagues who have used a personal injury lawyer in the past and see who they would recommend.
Most personal injury lawyers like to provide free consultations, so take advantage of this and meet with a few. It will allow you to get an overall idea of their personality, their style, and how they would handle your case.
Finally, trust your gut. After meeting with a few, you should have a good feeling about which one you would like to work with. If you do not feel comfortable with a particular lawyer, it's probably not the right fit.
3 Qualities of a Trustworthy Personal Injury Lawyer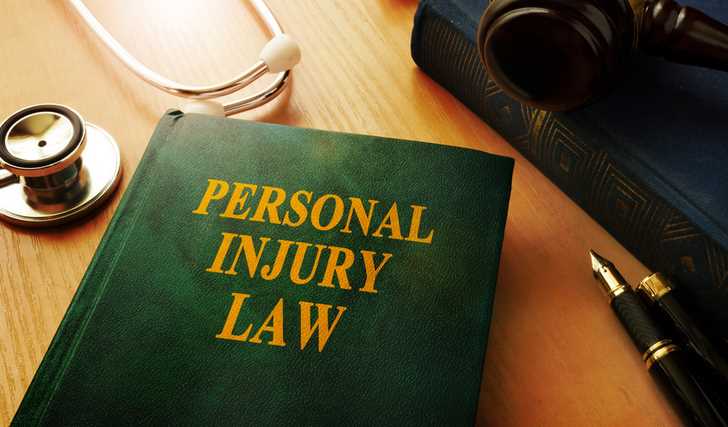 Personal injury lawyers help people through some of the most stressful parts of their lives.  From the terror and cost of an accident to the incredible amount of pain that can result, they'll help you regain whatever money you may have lost while also helping you recover financial compensation for any time off of work or life changes that result from the injury.
These are the top three qualities a good personal injury lawyer will have and why it's important to find a lawyer that matters.
Why A Trustworthy Lawyer Matters
Your personal injury lawyer should be someone that you can trust explicitly with your future.  This means that you can depend on them to gather any information needed about what's happened to you, that they know what they're doing in a personal injury case, and that they listen to you when you're telling them what the experience has done to your life.  By working with a trustworthy lawyer, you're far more likely to get back the money you've closet and hopefully begin to heal and move past what happened to you.
Is Open About Their Case History
Every court case has a winner and a loser, so no lawyer can win every single case they take.  It's important that you find an attorney who can be open about their track record and is able to show they can handle your case.  Talk to your lawyer about previous cases they've had similar to yours, what they learned from those cases, and what outcome came from the work they did.  Over 90% of personal injury cases settle out of court. Did their previous clients get the amount of money they wanted?
Listens to What You Say and Respects You
The best thing you can find in a lawyer is one that will communicate honestly and openly with you.  Although they should be able to do whatever they can to help you win your case in court, when you're talking to them about your injury and whatever losses you've suffered: they should be paying attention to what you're saying.
If you can't trust them, you might find yourself stuck in a position where you're not sure they're fighting for your best interests, which could leave you possibly scrambling for another lawyer in the middle of a lawsuit: which nobody wants to have to do.
Is Honest About Your Chances and Will Fight For You
If your case doesn't hold any water, it's better to have a lawyer who can be honest with you about this instead of buttering you up for a long lawsuit only to have you lose in the end.  Seek a lawyer who's enthusiastic about your case and your chances, and try to work with them on the best way to succeed.  IF they make you believe in your case's chances more, they're an awesome fit for you.
You Deserve a Lawyer Who Respects You
We all want a lawyer that can win: but it's also vital that you find one that respects you.  Although an accident or injury can be life-changing, it doesn't have to leave you in ruins if you have the right legal aid.