6 Reasons to Purchase a Technologically Upgraded Toilet for Your Bathroom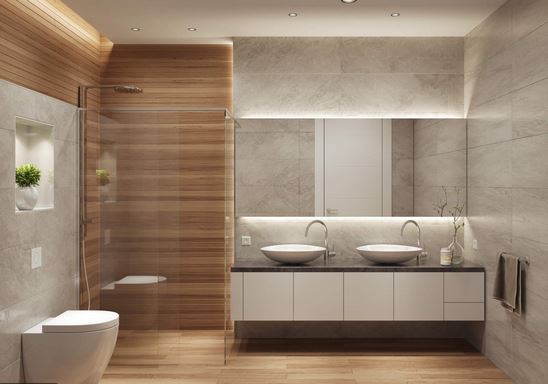 The state-of-the-art toilets seen today, such as Toto Neorest, are available in various prices and styles. They were engineered for comfort and cleanliness. Some will have fun features that seem unnecessary, such as a built-in sound system and automated lid-lifter. For some consumers, this may be selling factors. However, what is critical to note is if the current model you're considering has the EPA water sense label. It will mean that your toilet is not only a dazzling piece of equipment in your bathroom but also utilizes water in optimum efficiency.
Comfortable stool height
Typically, the height of toilets is about two inches taller compared to standard models making it more effortless for senior citizens or anyone with mobility problems to sit down and stand back up. Models typically range from about 17 to 19 inches high, similar to sitting on a chair. It usually follows ADA standards. A majority of manufacturers will all feature comfort height models in various styles and prices.
Dual flush action
Although Eco-conscious consumers have been utilizing dual flush toilets for the last two decades, some have only recently gotten into the trend. The jump is due to the money-saving benefits. These models, such as Toto Neorest , utilize a couple of buttons on the side, giving you either a full flush for solid waste or a light flush for liquid only waste. Some optimum efficiency models will include a flow line or even go further and offer water savings of 1.6 gallons for each flush.
Heated seats
If you have ever sat on a typical toilet on the cold winter morning, you will probably appreciate the simple luxury of a little warmth on your toilet seat. Heated toilets come electrically warmed perch, and some models will even warm your cold feet while it plays out your favourite music and treats you to a light show. It is a good thing that there are also numerous affordable aftermarket options you can add to an existing toilet.
Integrated bidets
The porcelain fixture next to the toilet in many European hotel bathrooms seems mysterious. But currently, numerous high-tech toilets incorporate bidet functionality. It is an awesome personal hygiene tool that is gaining ground in many bathrooms. It promises a natural and cleansing experience that will make you feel happy. It functions via remote control, heated seat, and soothing spray. It is jam packed with features that have an experience comparable to a home spa. It will include heated seats, a couple of self-cleaning nozzles as well as an adjustable warm air dryer.
Motion-activated seats
If you mount an auto toilet lid, you will never be reprimanded for leaving the seat up. These remotely activated seat covers are available aftermarket starting at $160. Some brands employ infrared sensors that are able to raise the lid when you approach. It simply rises with a wave of your hand. Once the seat is occupied, both the seat and lid will lower. The seat is powered by a lithium-ion battery that is rechargeable and lasts up to 3 months.
Auto deodorizer
Auto air freshener features are installed into some state of the art toilets and can be added into a toilet already existing. Aftermarket brands sell this device starting at $100.
The toilet is often overlooked, but it is one of the most used equipment in the house. It would help if you upgraded your toilet for optimum comfort. It is especially crucial if you have members in the house who are suffering from mobility and joint issues. Current toilet designs have a state-of-the-art function that helps make using them more efficient and effortless.
Sustainable and Ethical Engagement Rings: A Guide for Conscious Shoppers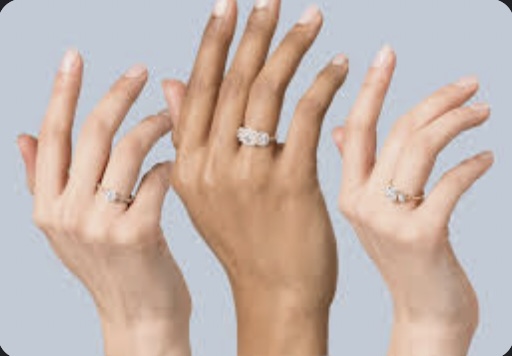 In Melbourne, ethical and sustainable engagement rings are becoming increasingly popular as conscious consumers prioritise transparency and responsible sourcing practices. Many local jewellers now offer engagement rings in Melbourne made with recycled metals and ethically sourced diamonds or gemstones.
For many couples, the engagement ring symbolises commitment and love. However, it is essential to remember that behind every diamond or gemstone lies a complex and often murky supply chain riddled with human rights abuses, environmental degradation, and unfair labour practices. Fortunately, sustainable and ethical engagement rings are becoming increasingly popular, allowing conscious shoppers to make a positive impact while also celebrating their love. This guide will explore the critical considerations for purchasing a sustainable and ethical engagement ring, from sourcing materials to the design and production process.
Gemstones
For those who prefer a colourful alternative to diamonds, there are many other gemstones, such as sapphires, rubies, and emeralds. However, ensuring that the gemstone is also sourced responsibly is essential. Look for certifications such as Fair Trade Gems or the Alliance for Responsible Mining, which ensure that the gemstone has been mined in a way that benefits the workers and the environment.
Metals
Finally, consider the metal used for the band of the engagement ring. Gold and silver mining can have significant environmental and social impacts, including deforestation, water pollution, and forced labour. Look for recycled or Fairmined certified metals, ensuring that the metal has been responsibly sourced and the workers were paid a fair wage.
Artisanal Craftsmanship
One way to ensure that the engagement ring is produced ethically is to purchase from a company that prioritises artisanal craftsmanship. These companies often work directly with skilled artisans, providing them fair wages and safe working conditions. This supports the local community and ensures the engagement ring is made with care and attention to detail.
Carbon Footprint
Another important consideration is the carbon footprint of the production process. Traditional mining and manufacturing processes can significantly impact the environment, contributing to greenhouse gas emissions and other forms of pollution. Look for companies prioritising sustainable production processes, such as using renewable energy or reducing waste.
Lab-Grown Diamonds
For those who want a diamond engagement ring but are concerned about the environmental and social impact of mining, lab-grown diamonds offer a sustainable and ethical alternative. These diamonds are created in a laboratory using advanced technology, with no mining required. They are chemically and physically identical to natural diamonds but with a significantly smaller carbon footprint and less potential for contributing to human rights abuses.
Choosing a Company
Finally, when choosing a company to purchase an ethical engagement ring, look for one that is transparent about its sourcing and production practices and prioritises ethical and sustainable practices. Some companies may also have a giveback program, where some profits support social and environmental causes.
Summing Up
Sustainable and ethical engagement rings in Melbourne allow conscious shoppers to celebrate their love while positively impacting the world. By ensuring the points mentioned above, shoppers can feel confident that their engagement ring represents their commitment to each other and a better world.
As the demand for sustainable engagement rings grows, more companies prioritise transparency and responsible practices. By choosing a sustainable and ethical engagement ring, couples can celebrate their love in a way that supports fair labour practices, protects the environment, and contributes to a more just and equitable world.
How Selfmadecrew Website Provide You With The Best Tape Art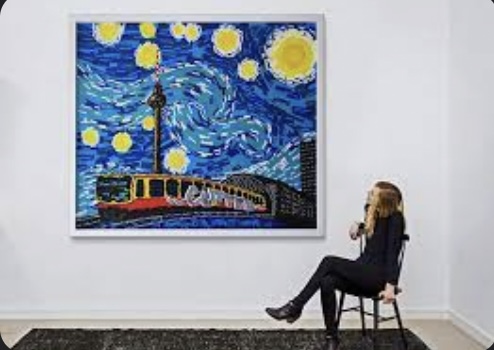 If you want to approach someone for the exterior and interior space tape art, then selfmadecrew is the option. They provide a variety of services, and you can approach them at selfmadecrew.com. Tape art is a unique and eye-catching art form created using different types of tape. This art form can create various designs, patterns, and images. Tape art is a great way to add a personal touch to any room or space.
What is Selfmadecrew?
It is the best website for tape art that you can use for different purposes. The tape art that they provide includes:
Duct tape art
Packing tape art
Duct tape art
Duct tape art is a unique and interesting way to create art. It is a type of art that uses duct tape as the medium. They create this type of art by using duct tape to create different shapes and designs.
This type of art is often used to create sculptures or other three-dimensional objects. You can get these tape services from selfmadecrew for pictures, 3D installations, interior design, street art, and graffiti murals.
Packing tape art
This tape art is a great way to add personality to any room. This type of art is created by using packing tape to create images and patterns on a variety of surfaces. They created this artwork with brown and coloured tape. The unique thing about this artwork is that it can be lit from behind.
How Selfmadecrew Creates Tape Art
Tape art is a type of art that uses adhesive tape as the primary medium. The tape is used to create both two-dimensional and three-dimensional images. Tape artists often use recycled materials, such as duct tape and packing. Tape art is a great way to experiment with colour and pattern. It's also a fun way to get creative with everyday objects.
The Popularity of Tape Art Today
Tape art is a relatively new art form that has been gaining popularity in recent years. It is created by using adhesive tape to create designs or patterns on surfaces. Tape art can be created on almost any surface but is often seen on walls.
Many types of tape art exist, from simple geometric patterns to more complex and detailed designs. Tape artists often use bright and colourful tape to create their designs, adding fun and playful elements to any space.
Tape art is popular for a number of reasons. It is a relatively simple and inexpensive way to create art, and it can be done almost anywhere. You can use it to decorate for special occasions or events and remove it when no longer needed.
If you're looking for a fun and creative way to add some personality to your home or office, tape art is a great option. There are endless possibilities for what you can create, and you can change your design as often as you like. So get creative and start experimenting with tape art today!
Conclusion
You can use tape art for a variety of projects, such as commissioned projects. Tape art is often used for commissioned projects, as it can be used to create custom designs and logos. It is a great and unique way of marketing. You can hire Selfmadecrew professionals for brand art and design.
Portraits of Grandparents: Preserving Memories of Our Elders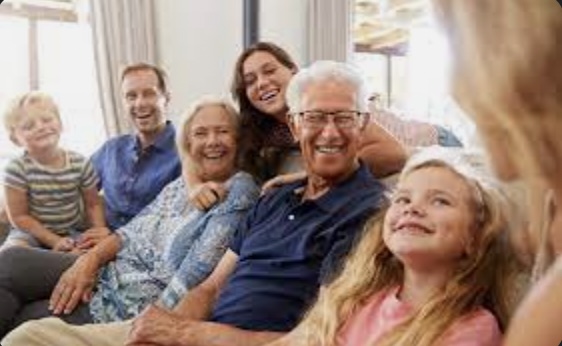 Our grandparents are often some of the most important people in our lives. They have been with us since our childhood, guiding and nurturing us, and providing us with a sense of security and love. As we grow older, our grandparents may age and become more fragile, and we may become more aware of their mortality. One way to preserve our memories of them is to create portraits of our grandparents.
Portraits of grandparents are a visual tribute to their lives and a way of preserving their legacy. A portrait captures the essence of the individual, reflecting their unique personality and character. A good portrait captures more than just their physical appearance; it can evoke memories of their voice, mannerisms, and the way they made us feel. A portrait can be a cherished heirloom that is passed down from generation to generation.
Why Create Portraits of Grandparents?
Creating portraits of our grandparents is a way of preserving their memory and ensuring that their legacy lives on. As we age, our memories of our grandparents may become less vivid, but a portrait can help to bring those memories back to life. A portrait is also a way of honoring our grandparents and showing them how much they mean to us.
A portrait can also be a source of comfort during times of grief. When our grandparents pass away, we may feel a profound sense of loss. A portrait can help us to feel that they are still with us in some way, and can provide us with a sense of connection to them.
Creating a portrait of our grandparents can also be a way of strengthening our relationship with them. Sitting for a portrait can be an intimate and emotional experience, and can help to deepen our understanding of our grandparents. It can also be a way of showing them how much we care and appreciate them.
How to Create a Portrait of Your Grandparents
Creating a portrait of your grandparents can be a challenging but rewarding experience. There are a few steps you can take to ensure that your portrait is a success:
Choose the right medium: There are many different mediums you can use to create a portrait, including paint, charcoal, pencil, and digital tools. Choose the medium that you feel most comfortable with and that will best capture your grandparents' unique character.
Choose the right setting: Choose a setting that is comfortable and familiar to your grandparents. This can be their home, a favorite park, or a place that has special meaning to them.
Choose the right pose: The pose your grandparents take can have a significant impact on the final portrait. Choose a pose that is natural and reflects their personality.
Pay attention to details: Details are what make a portrait unique and special. Pay attention to the details of your grandparents' face and clothing, as well as the setting around them.
Take your time: Creating a portrait is a process that takes time and patience. Don't rush the process and take the time to get everything just right.
Conclusion
Creating a portrait of your grandparents is a way of preserving their memory and ensuring that their legacy lives on. A portrait can capture the essence of the individual and evoke memories of their voice, mannerisms, and the way they made us feel. It can be a cherished heirloom that is passed down from generation to generation.
By creating a portrait of your grandparents, you can honor and celebrate their lives, deepen your relationship with them, and provide yourself with a source of comfort during times of grief. So why not take the time to create a portrait of your grandparents and preserve their memory for generations to come?