Product Liability Insurance: What Is It and Who Needs It?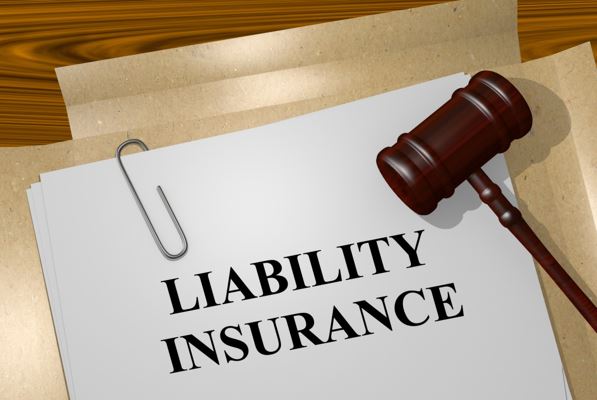 Product liability insurance provides coverage for the cost of defending claims of property damage or personal injury caused by defective products. If you own a business that designs, sells, alters, or manufactures products – of any type – you should purchase product liability insurance.
Some of the most damaging and public lawsuits filed against businesses are related to defective products. Restaurants, large manufacturers, and other companies have faced countless financial troubles after being sued for recalling defective products or faulty products.
Who Needs Product Liability Insurance?
If you are a retailer, designer, wholesaler, or manufacturer, having product liability insurance is necessary. If your company is sued because of a faulty product, this small business insurance means you don't have to worry about covering the cost of defending your lawsuit out of your own pocket.
This is essential to your business's long-term and ongoing survival.
Put simply, if your business is part of the product supply chain, you need to purchase product liability insurance. This coverage is necessary if your company labels sell, make, or alters any type of product.
Regardless of where your product is in the distribution chain, it is possible to have a product liability claim to be filed against you.
Products can cause property damage, physical injuries, and economic losses, resulting in product liability lawsuits and the need to hire a Personal Injury Lawyer.
Reasons You Can't Afford to Overlook Product Liability Insurance
You may think product liability coverage is unnecessary unless you manufacturer a product. After all, won't the responsibility for any flaws with the product belong to the entity that made it?
Unfortunately, this is not always the case. Defects may arise at any point – manufacturing, designing, and marketing. Product liability lawsuits can name any entity in the chain of distribution.
What Will Product Liability Insurance Cover?
For a claimant to win a product liability lawsuit against a business, they must prove a product defect caused harm. The defect may exist in how the product was sold, designed, or manufactured.
There are three main types of defects that product liability insurance protects against.
Manufacturing defects
Design defects
Marketing defects
With product liability lawsuits, it is possible to allege negligence, strict product liability, or breach of warranty.
With strict product liability, it means the claimant only has to prove there was a defect with the product, which caused the damage or injury. Your intent does not matter in these situations, even if you took steps to prevent the mistake.
Because of strict liability, having product liability insurance is essential.
Purchase Product Liability Insurance Now
When it comes to product liability insurance, you can't afford not to purchase it. Be sure to find a quality insurance provider who can help you get the coverage you need.
Are you looking for more business or related legal information? If so, be sure to check out some of our other blogs.
How to Know If You Have a Strong Personal Injury Claim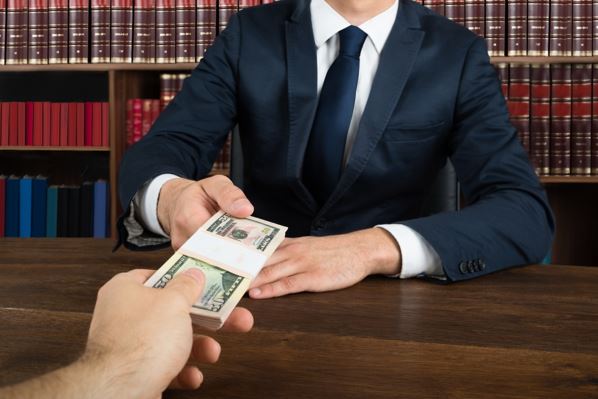 Have you recently been injured due to the carelessness of another person or company? Are you overwhelmed by the medical bills that you're receiving during your recovery? If so, then you need to file a personal injury claim with the help of a personal injury attorney.
But how can you be sure that you have the grounds for a personal injury case? What are the determining factors that dictate whether or not you should pursue compensation?
See below for an in-depth guide that highlights all the signs that you have a strong personal injury claim. If you check even one of these boxes, you have grounds for a claim!
You Sought Medical Attention Right Away
This decision may have been made for you. For example, if you were knocked out from the injury you sustained, an ambulance may have taken you to the hospital to receive further care.
Any time that you've sustained a personal injury, you need to seek medical attention immediately after. Believe it or not, it plays a huge factor in your case. If you don't, then the opposition can strengthen their case by using it against you.
If you're seeking a settlement from a workers' comp insurance company, they'll claim that your injury isn't as severe as you're making it out to be since you didn't need immediate medical attention.
So why do so many people put off treatment for their injuries? Cost is the main factor. People don't want to set themselves with medical bills they can't pay before receiving compensation for their injury. For that reason, they think "I'll receive treatment after I get the settlement".
Don't put off your recovery. Regardless of how long you think your case will take, be sure to apply for pre-settlement funding right away. This can ensure financial peace for you and your family while you wait it out for the right settlement amount.
Your Injury Is Due to the Negligence of Another
If your injury was self-inflicted, it's highly unlikely that you have grounds to file a personal injury claim. If the opposition can point back to anything you did to cause the accident, then you aren't likely to get compensation for it.
Personal injury refers to an injury that you sustained due to the negligence or carelessness of another person or company. You'll have to prove, beyond a reasonable doubt, that someone else was mostly responsible for the injury/injuries that you have.
But don't worry, you don't have to go through this process alone! You can hire personal injury lawyers to help you sort things out. They'll help you every step of the way.
First things first, you can tell them what happened in greater detail. From there, they'll go to work using their extensive network and resources to compile evidence for your case. They can list out step-by-step instructions for you to follow through the claim process and beyond.
Make sure you hire an attorney that specializes in personal injury cases. That way, you're getting experience on your side as you seek compensation for your case.
The Injury Has Put You in Financial Stress
Why should you and your family be put through financial stress due to someone else's carelessness for your safety?
If the injury you've sustained has complicated your finances in any way, you have the right to file a personal injury claim. This could be such things as medical bills or lost wages if you've been unable to work during recovery.
Perhaps you need to cover the damages from the car accident that you were involved in. Maybe you need it to pay for the extensive rehabilitation that you're going through. Whatever the case might be, hire a personal injury lawyer to help you get things in order.
Your lawyer can help you calculate the amount of compensation that you actually need. Then it becomes all about compiling evidence and waiting it out for the right settlement offer to come along.
You've Followed All of Your Doctor's Orders
Once you seek out medical assistance for your injury, you need to be diligent about listening to what your doctor tells you.
Make sure to follow every instruction that they give you. If you don't, it can come back to haunt you in your case. The opposition can claim that your negligence has led to improper healing of your injury, thus lowering your leverage for higher compensation.
Listen to everything they tell you. Take the medication they prescribe you. Attend your rehabilitation diligently. If you won't do it for your own health, do it for your financial peace.
You Have Proof of the Accident
This might be the most important one. You'll need proof that your injury was a direct result of an accident that was caused by another person.
Whenever an accident occurs, try to take as many photos as possible with your smartphone. It can be the leverage you need to file a claim and pursue compensation.
Think of photos as a centerpiece for your case. All of the other evidence that you and your lawyer compile will be used to support the evidence found in those photos.
File Your Personal Injury Claim Today
Now that you have seen all of the indications that you have grounds to file a personal injury claim, be sure to seek legal representation first and foremost.
Remember, the most important factor in all of this is your personal health. Your lawyer will take over the case as much as they can so that you can focus on recovery.
Be sure to browse our website for more articles on personal injury cases, as well as many other helpful topics that you will enjoy.
How to Determine Car Accident Fault: The Basics Explained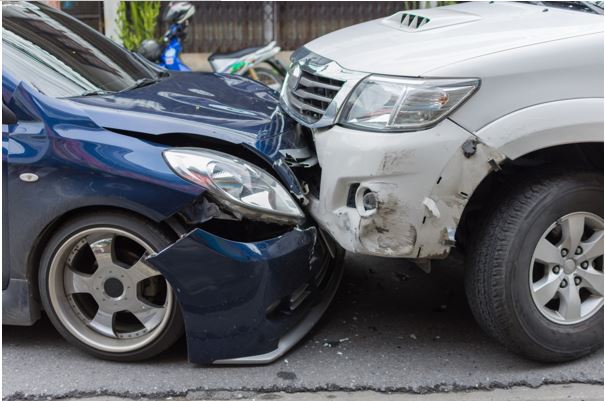 Being involved in a car accident can be a scary experience. Even if you are not injured in the process, dealing with the police, insurance companies, and the possibility of being sued can be difficult. For this reason, it's essential to determine the negligent party who caused the accident.
How is fault determined? While it is easy to determine car accident fault in some cases, sometimes it is difficult to tell who is at fault. Below are clear-cut ways to determine car accident fault:
Traffic Rules Violations
It is easy to assign fault when one of the parties has broken traffic rules. Traffic violations may include failure to yield, speeding, and running a stop sign. Since local and state laws vary, you may need to do more research about traffic rules in your current location before determining fault.
If you are involved in an accident and are unsure who has broken traffic laws, contact a car accident lawyer for assistance. The best car accident lawyer will give you legal advice and ensure that the insurance company and the police don't use your initial statement against you.
Left-Turns and Rear-End Collisions
Proving car accident fault is easy in cases of left-turn impacts and rear-end collisions. These are some of the deadliest accidents for the plaintiff and could result in severe bodily injuries and car damages. Since the plaintiffs have little to no ability to escape from the crash, the defender is held liable.
The law always supports the front driver in rear-end collisions. This applies even to drivers who drive very close to another person's bumper, especially when frustrated by slow cars in traffic. The concept behind this is that the rear driver should know to leave some space between them and the vehicle in front.
The car in front is not at fault if the rear driver decided to drive too close. This also applies if the driver in front stops in traffic and the gap is too tiny. However, the front driver may also have issues with this type of crash if their brake lights have not been well maintained.
When the vehicle making a left turn hits the car going straight, the turning driver is assumed to have caused the accident. This is because they're assumed to have entered the intersection without enough time and space to turn.
To determine left-turn accidents, you should look at the damage caused to both vehicles. The turning car will sustain damage at the front while the other vehicle will sustain damage at the front-right side.
Using a Police Report to Determine Car Accident Fault
Before pursuing any action after an accident, you should first obtain a copy of the police report. The officer will list any traffic violations made by you or the other driver that would explain the cause of the accident. They will also write down their thoughts regarding the accident.
A police report will determine who is at fault in a car accident, and it can be the best tool to protect your interests. If there is no officer at the accident scene, ensure you go to the nearest police station to file a report. The officer will write down accounts of what happened then ask witnesses to back up the story.
Now You Understand the Basics of Determining Fault After a Car Accident
To determine car accident fault, you must have an understanding of local and state laws. However, in circumstances where you're unsure who is at fault, ensure you contact a car accident attorney. Your lawyer will protect you against bias by the police and insurance companies, ensuring your rights are not violated.
For more legal advice, keep tabs on our blog.
How to Hire the Best Scooter Accident Lawyer for Your Case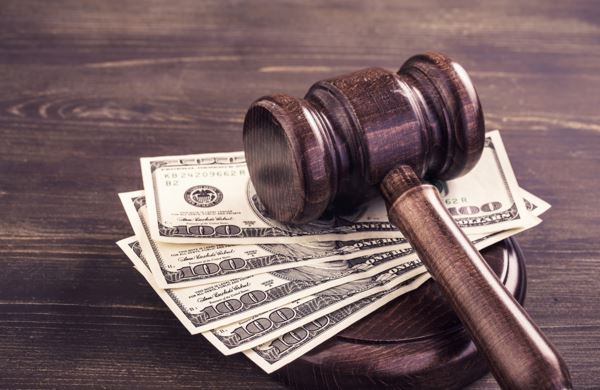 You may have seen electric scooters parked on sidewalks across the city where you live. In recent years, these scooters have become a popular method of transportation for many persons, both young and old.
Pretty much anyone can use an electronic scooter. Companies leave their electronic scooters on sidewalks. They expect riders to use the electric scooters at their discretion.
The lack of rules and regulations lead to accidents. If you used an electric scooter and suffered an accident, hire a scooter accident lawyer. This guide will explain how to hire a scooter accident lawyer to take your case.
How to Hire the Best Scooter Accident Lawyer
Have you experienced an electric scooter accident and suffered an injury? If so, you have the right to seek compensation.
After experiencing an electric scooter accident hire a personal injury attorney. Don't hire just any personal injury attorney. Look for one who has experience with cases involving electric scooter accidents.
Many cities have suspended electric scooters use as they pose a major safety hazard. The attorney you hire must know the local policies that regulate the use of these scooters. This knowledge increases the likelihood the attorney will present a strong case.
Take the time to research personal injury attorneys online. Law firms have a section on their website that provides information about their attorneys. There you can find more information about an attorney's skills and experience.
Consider making a list of criteria that's important to you. This will help you narrow down your choices.
What Are Your Needs?
Ask yourself, if you want to work with a personal injury attorney who works on a contingency-fee-basis or one who doesn't charge an upfront fee. There are personal injury attorneys who don't charge this fee but collect a part of your winnings. Be familiar with the types of fees lawyers charge.
Also, consider if you want to work with a personal injury attorney who is available to take your calls and emails. A good personal injury attorney should work with a staff that can assist you and answer any questions you have.
Do ask for referrals. This is one of the best ways of finding out what attorneys are available to take cases. If you have been injured riding an electric scooter and want to hire a scooter accident attorney click here.
Call a Scooter Accident Lawyer
Did you suffer an injury from riding an electric scooter? If you did, you're not alone.
If you were the victim of an electric scooter injury you have the right to seek compensation. You may be eligible to file a claim for any injuries and damages you experienced.
Consider hiring a scooter accident lawyer. This type of personal injury lawyer will represent you and improve your chances of winning the claim.
Do you want to read blogs related to business, health, technology, and other topics? Continue to explore our website to read other interesting blogs.