How to Improve Sleep Quality and Feel More Rested!
Tiredness is something I see all the time wherever I go. People with slumped shoulders and baggy eyes. Yawning, or even sleeping, commuters on the bus to school, or work, or wherever they need to go.
It seems like so many people suffer from an inability to get enough sleep! I don't really think I have to explain why this is a bad thing, but I'll spitball a few reasons just anyways.
For one, it makes you more irritable. Sleep deprivation makes people cranky and can spread around a bad mood quite quickly. Especially at school or the office where other people are probably tired, cranky, and don't want to be there.
This can also make it so you can't enjoy the things you usually do! Tasty food? Meh, you'd rather go back to sleep. EasyBet Casino? I can barely keep my eyes open! Video games? Good luck getting immersed in a game when you are already slowly immersing yourself in your chair.
Second, it decreases productivity. You will find it harder to concentrate, harder to focus, and it will also most likely cause a lack of motivation. It is hard to feel the necessity of whatever you are doing when your body is just begging you to cuddle into your warm sheets and catch some Zs.
In our modern world, there are quite a few reasons why people may not be getting enough sleep. Or, why even if they do get a lot of sleep, they might still feel tired! Sleep quality can be just as important as sleep quantity.
So, here are some important things to look out for and try if you want to improve your sleep quality, make sure you are able to get enough sleep and feel more rested in the morning than ever before!
One last thing before I get into this. If you find yourself suffering from chronic sleep problems, for instance, you may always feel tired no matter how much you sleep, you wake up in the middle of the night often, you suffer from sleep paralysis, or fall asleep suddenly during the day.
These can all be signs of a serious sleep disorder such as insomnia, narcolepsy, or other sleep disorders. You should ask your doctor if you seem to suffer from recurring symptoms that don't go away. I am not a doctor, just some guy on the internet.
Remove the Blues
With all the technology around us, it is hard to get away from flashing LEDs, glowing screens, and blinking clocks. Lights are all around us no matter where we go. This is a terrible thing for sleep.
It is important to have a dark room when you sleep. Bright lights (or even not bright lights) can disturb your sleep or prevent you from being able to fall asleep. The worst offender is the all too common blue LED.
Found in charging ports, computer power buttons, wall power strips, and probably a hundred other things, blue LEDs can be very harmful to your circadian rhythm. I won't go into the science behind this, but it has to do with the kinds of light we are exposed to during the day and night.
Humans evolved to feel tired with the orange light of a sunset, and feel more awake with the more blue light of the sky. In addition, our night vision is more adapted to see blue light since that is the light the moon shines on us.
These things combine into a nasty combination. Blue light can both prevent us from feeling sleepy, and it is light we can see better when our eyes adjust to the light! This means even a weak blue LED can feel surprisingly bright in a dark room.
So, if you want to try something to help you sleep better, take out any blue lights from your room. Remove all lights if you can. However, if you cannot remove all of them, try to use red lights, or if you have to, orange lights.
Red light has long been used by anyone who wants to keep their night vision, as red wavelengths of light can take a long time to ruin your night vision. So, if you need a light, a red light would be best to preserve your sleeping.
However, the general rule of thumb for anyone should be to remember that darkness is the most important thing. Just try to keep your room as dark as possible and you'll be a-okay.
Sound, or Silence?
As to whether your room should be silent, or have some sort of noise in it is a harder question to answer than that about lights. It ultimately just comes down to the personal preference of each person.
On the one hand, a quiet room can help preserve sleep and keep sleep quality high. There are no jarring sounds or disturbing noises to possibly wake you up, or prevent you from sleeping.
On the other hand, some noise such as white noise can help improve sleep quality. It works similar to how ANC or Active Noise Cancellation works. White noise frequencies can help "block out" other noises such as cars or traffic.
This means you could end up sleeping better due to you being unable to hear more jarring or uneven sounds such as cars and trucks driving by.
In addition, white noise can help reduce stress when you try to sleep. If you find yourself straining and worried about every little creak or noise in your house, then having something to cover up those sounds can help improve your sleep.
Leave the Blinds Open
This tip doesn't really work if you live too far north or south. For people closer to the polls, it tends to be darker or lighter for long periods which won't really help you.
However, for those people who live closer to the equator, then this works quite well. The idea is that it is better for your body to wake up naturally rather than artificially with an alarm.
People go through cycles of sleep where they cycle through the different stages of sleep. On average, each cycle lasts around 1.5 hours. The best time to wake up is at the beginning or end of one of these cycles.
If you find yourself waking up yet feeling very tired throughout the day, then try adjusting the amount you sleep to a multiple of 1.5. Then, leave your blinds open.
The natural light that comes in will wake you up in a more natural way. This will allow your body to wake up more "cleanly" and "smoothly" than being jarred awake suddenly by a loud alarm.
Or, if you need to wake up before the sun will be up, try setting up an alarm that will turn on the lights or shine a light on you instead of using a loud sound. This is just a more natural way to wake up.
The goal of this is to have you awaken at a time where you are not in REM (Rapid Eye Movement) sleep. If you are woken up during REM sleep, it could contribute to your feeling more tired throughout the day.
Have An Enjoyable Holiday Season With These Backyard Games Essentials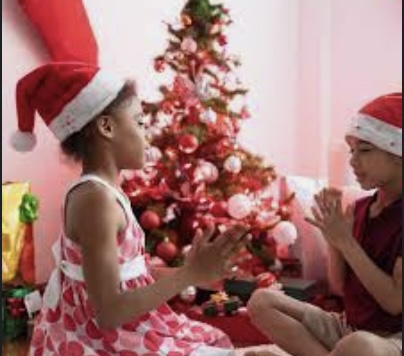 It is that time of year to get outdoors and enjoy fun games with family and friends. Whether you have a spacious backyard or a small patio, you can enjoy plenty of games to create memorable experiences with loved ones. This article will cover some essential sports equipment for backyard games for an enjoyable holiday season:
Pickleball Nets
Pickleball is a fast-paced game that's perfect for players of all ages. It combines tennis, badminton, and table tennis, played on a smaller court with a solid paddle and a perforated plastic ball. The game is easy to learn and can be played in teams of two or four.
To get started with pickleball, you'll need a good-quality net. A pickleball net is 22 feet wide and 36 inches high, making it the perfect size for a small backyard court. You can easily set up the net in your backyard and start playing with your family and friends. The net has a sturdy frame, adjustable height, and a carrying case for easy storage.
Juggling Rings Set
Juggling is an entertaining activity that people of all ages can enjoy. Juggling rings are popular for beginners because they're lightweight and easy to handle. A juggling ring set typically comes with three rings made from durable plastic material. The rings are brightly coloured, making them easy to spot in the air. You can start practising with one ring and gradually increase the difficulty level by adding more rings.
Juggling is a great way to spend time outdoors with family and friends. You can have juggling competitions and see who can juggle the most rings or for the longest time. It's a fun and engaging activity that everyone will enjoy.
Dodgeball Set
Dodgeball is a classic game that's been enjoyed by generations of kids and adults. The game is played with soft balls and can be enjoyed by two or more teams. You'll need a good-quality dodgeball set to play dodgeball in your backyard. The set typically comes with six soft balls that are easy to grip and throw. The balls are made from high-quality materials that withstand rough play and last years.
Playing dodgeball is a great way to exercise and burn off some energy. It's also a lovely way to bond with family and friends and create fun memories.
Crawling Tunnel
A crawling tunnel is a must-have backyard game if you have young kids. It's a fun and engaging activity to help develop their motor skills and coordination. The tunnel is made from durable fabric and is easy to set up in your backyard.
The crawling tunnel is perfect for young kids who love to explore and crawl around. They can crawl through the tunnel, play peek-a-boo, and have fun with their siblings and friends.
Frisbees
Frisbees are a classic backyard game that everyone loves. They're lightweight, easy to throw, and can be enjoyed by people of all ages. You can play frisbee in teams or toss the frisbee back and forth with your family and friends.
A good-quality frisbee is essential for a fun game. Look for frisbees made from durable materials that can withstand rough play and last for years. You can also choose different frisbee colours and designs to suit your preferences. Playing frisbee is a great way to spend time outdoors and get some exercise. It's a fun and engaging activity that everyone will enjoy.
With these backyard game sports equipment, you can create memorable experiences and have a fun and enjoyable time. From pickleball nets and juggling rings to dodgeball sets and crawling tunnels, there's something for everyone to enjoy. So, get outdoors, soak up some sun, and have a merry time with your loved ones.
Online gambling sites need to obtain licenses from certain jurisdictions to operate
These regulations vary from one country to 토토사이트. Some countries prohibit gambling for cultural or religious reasons. They also restrict the activities of online casinos.
Licensed gambling sites have a better chance of avoiding legal complications. Having a license ensures that players are safe and games are fair. The licensing process also adds credibility to the website.
Certain countries, such as Belarus, Ukraine, and Egypt, have specific rules on the establishment and operation of gambling. In some cases, the authorities may require certain information about the structure of the company.
For example, Barbuda has legislation that requires gambling operators to keep track of their deposits. Additionally, the law requires them to provide problem gambling information to their customers. It also requires them to have anti-money laundering (AML) policies.
Many reputable casinos have third-party auditors to ensure that they are operating in a fair and safe manner. However, some jurisdictions are lacking in other areas. They may not have sufficient privacy rules or asset management frameworks.
When considering which jurisdictions to establish a gambling site in, it is important to consider compliance, policies, and incorporation times. You should also assess the capital requirements and filing obligations.
Although there are numerous licenses available worldwide, not every jurisdiction is appropriate for every business. Tax havens and other regions with less strict gambling policies may be preferable.
To become licensed in a jurisdiction, it is crucial to learn about the laws and requirements of the country. You should also consult a corporate service provider to help you determine the right licensing.
If you are operating an online gambling site, you should contact your local lawyer to ensure that you are legally allowed to offer games and services. Several jurisdictions, including Malta, Poland, and Antigua and Barbuda, have special registration procedures.
What's more, the site is also home to a variety of reviews and articles on the best and the worst online Toto sites. There are also several languages in which to play your favorite online Toto games, so you can enjoy your favorite games in your own language. Also, the website is fully compliant with various internet security measures, meaning you're safe and sound in the online arena.
What to look out for in casino reviews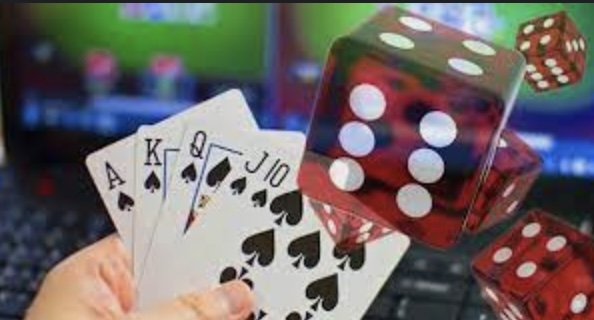 When you are seeking to choose an online casino at which to play, there is a wide – some would say crowded – field. You are never going to lack for choice, and that is a good thing. The long list of options at sites like casinononaams.casino means you're always going to be able to find some casinos offering what you're looking for. Indeed, sometimes you're going to feel spoiled for choice. At such points, it is essential that you look for as much information as you can digest on the casinos you're choosing between.
One element of this search is going to be casino reviews. There are plenty of sites out there that host casino reviews; some written by experts, and some which invite players like you to give their account of the experience at specific casinos. It is certainly a good idea to read a few reviews of a site before you go ahead and sign up to it. Expert reviews will be handy, because the writers know what to focus on when they review a casino and sportsbook. User reviews are also worth reading, because you do want to get an idea of what players like you think. However, it is important to remember that people don't always get it right, and look out for the following.
Not understanding how casinos work
You may find that people post reviews online stating that "this casino just wasn't worth playing at; I spun this slot for 20 spins on demo and kept winning, then I spun for real money and didn't win a penny". The implication is that the casino has been made purposely hard to win at when you're playing for real. To put it gently, there is no way one person can play for long enough to make a full and correct judgement on whether a casino, or a game, is fairly reflecting probability. Sometimes you'll go on winning runs, sometimes you'll lose a lot. But the casino isn't cheating, because there are licensors to crack down on that.
Being surprised that there are wagering requirements on bonuses
Some user reviews that you read online will talk of casino bonuses in shocked terms when they recognise that there are wagering requirements on the bonuses. This is something that is true of every casino bonus. You will have to wager through anything you win from a casino bonus, and 35x is about as low as you can expect from those requirements. That is entirely standard. If the reviewer complains about the bonuses being higher, they may have a point. Anything over 50x is excessive and a sign that the casino is not one of the better ones.
Advice on the best games to play
Some of the most useful information you will get from casino reviews is to do with the games that are the best ones for players. For example, just about every casino in the world has more than one type of blackjack. It's extremely beneficial if the review explains which are the best versions to play – those that have rules which benefit the player such as "Casino must stand on 17" or "Blackjack pays 3 to 2". That's a sign that the reviewer has some experience with online casinos and is looking at the right things to make the best review.