Best Dog Breeds For Camping And Hiking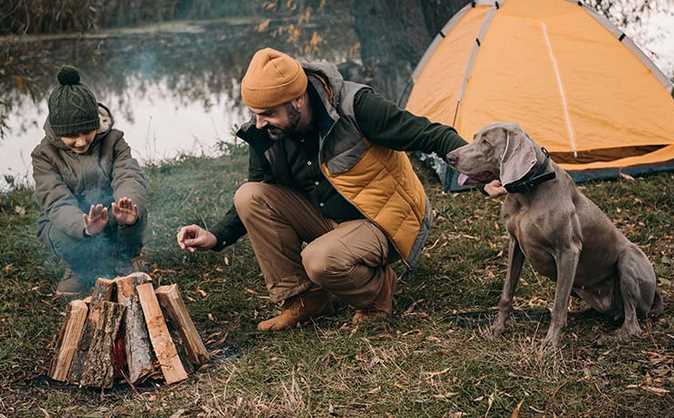 If you love dogs as well as the outdoors, it's important to choose a breed that will love the outdoors as much as you do. First of all, The Pampered Pup suggests that dog looks can be deceiving so it's important to confirm their ancestry. This will help you predict how your dog may behave or health risks you have to be wary of while doing outdoor activities with them.
A Sydney dog boarding owner tells us that generally speaking the best breeds for hiking and camping are energetic, large, and athletic. There are tons of benefits from hiking and camping with your pup. Outside of getting a great workout, you can spend lots of quality time playing, hiking, and relaxing with your pet. Here are ten of the best dog breeds for camping and hiking.
Boxers
Originating in Germany, Boxers were first used to manage slaughter cows. They descend from the Bullenbeiser breed out of central Europe. With an energetic personality and physical build, this breed loves to explore the outdoors. And their well-toned body can take on a several-mile hike easily.
High-spirited and inquisitive, the Boxer has a playful nature that is well-suited for an outdoor adventure. They are also very alert and attentive, which will keep you safe out on the hiking trail. A Boxer will live up to 10 years and can weigh up to 70 pounds if taken care of well.
German Shorthaired Pointer
Also originally from Germany, the German Shorthaired Pointer was bred for hunting. Capable of weighing up to 70 pounds, this breed can live for up to 15 years. Known for its ability to run, this breed is a great hiking dog and does not like to be alone. They love to please their owners and have a very loving personalities.
Not happy being in one place too long, the German Shorthaired Pointer is a very active dog that requires lots of attention and exercise, which makes them a great choice for active outdoorsmen. They are also great for runners thanks to their love of running and high energy levels. plus, their coat is very easy to maintain and clean when they get dirty.
Australian Shepherd
Believe it or not, the Australian Shepherd is actually from the United States. They live to be about 15 years old and can weigh up to 65 pounds. Seasoned herders, this breed is connected with the Basque sheepherders who emigrated to the United States from Australia.
Super loyal, Australian Shepherds are also incredibly smart. They have a strong bond with their owners and often become inseparable from them. This is a great breed if you are looking for a physically active dog that loves outdoor adventures.
Weimaraner
Another lover of outdoor adventures, the Weimaraner certainly lives up to words hiking dog. Originated in Germany, this breed was used for hunting due to its large body and fast speed. This breed can live up to 13 years and can weigh a solid 85 pounds. The Weimaraner has a great sense of smell that makes them awesome trackers, plus they are watchful of people they do not know.
Obedient and alert, the Weimaraner will definitely keep you safe out in the woods. They do require proper obedience training along with lots of mental stimulation or they can end up destructive and rowdy. Otherwise, a Weimaraner is a fun hiking and camping companion.
Border Collie
Natives of Scotland, the Border Collie is well-known for its herding ability. Super smart, this breed is definitely a working dog that loves to spend time outdoors. They can easily master trails or even trace their way home, which also makes them a great hiking companion.
The Border Collie will live to be about 14 years old and is a very fast dog despite being smaller than the other breeds on the list. Only weigh 20 kgs, they can easily jump over shrubs and rocks. They are also super alert, which can help keep you safe on the trail.
Labrador Retriever
Smart and athletic, Labrador Retrievers are excellent outdoor companions. Not only can they keep on the trail, but they can go for miles. Known for their eagerness and hunting instincts, Labs love to please their owners and are also good with kids.
Labrador Retrievers are also very easy to train and super obedient. They have a thick double coat that keeps them warm, so they can hike year-round. Typically, a Lab will live up to 12 years, so you'll have lots of time to spend together. Plus, they a well-behaved off of their leash.
Siberian Husky
Living to be about 14 years old, the Siberian Husky originated in Siberia. Weighing up to 60 pounds, this breed loves to be outdoors and can go for miles without any problems making them a great choice for long-distance hikers. They also have large athletic bodies thanks to their famous sled-pulling background.
They love to stay close to their owner, so you won't have to worry about them running off the trail. A Siberian Husky does require lots of exercises or they will become mischievous, restless, and vocal. A great choice for camping and hiking, their thick undercoats and water-resistant outer coats allow them to be outside all year long.
Alaskan Malamute
Typically mistaken for a Siberian Husky, an Alaskan Malamute has a very likable personality. This is a majestic dog that is playful and high-spirited that also has the stamina to keep going on the trail. Living up to 14 years, this breed requires a couple of hours of exercise each day.
Capable of handling a hard hike without any issues, the Alaskan Malamute is known for its hauling and sled pulling background. They have a thick coat that makes them able to withstand temperatures all year long. Plus, they have very sharp claws that can grip ice well and their huge paws are also like snowshoes to help them get through a tough, snowy trail.
Doberman
Originally from Germany, the Dobermans are also working dogs that love adventure. They are very curious and need lots of exercises. Their athletic build, sleek coat, and regal appearance are eye-catching. Plus, a Doberman will keep you safe whether you are on a hike or just a walk around the block.
Featuring reliable instincts, the Doberman is a great companion, especially for camping and hiking. They also have a low-prey drive, so they won't wander off the trail as you hike. This breed has about a ten-year lifespan and won't weigh more than 60 pounds.
Easy Window Access for Your Pets: Top Pet Door Options for Windows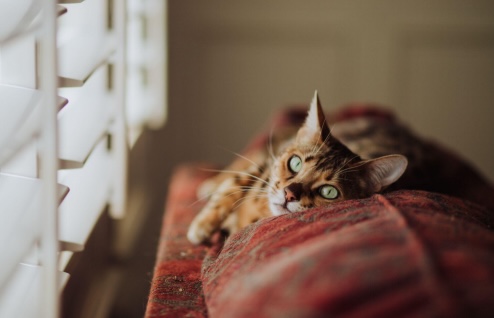 What could be better than a safe, secure yet super convenient pet door for windows for the little furry babies? A suitable pet door will keep the pooch safe and easy to access. If your pet can open the doors by themselves, it becomes super convenient and easy for the pet parents to lay back and relax. With many options for pet doors, it isn't very safe to find the one that will suit the pet's needs and also be suitable for the pet parents.
Types of Pet Doors
Pet doors can be mounted on various types of windows, walls, or sliding doors. When choosing the right one, it is vital to consider plenty of factors. Adding a pet door into your space could mean modifying the space to make it secure for the pets.
Window Mounted
There exist several types of pet door for windows. But primarily, they are of three types – one to fit the sash windows, one to fit the sliding windows, and the third variant to fit both types of windows. The easiest way to install a window-mounted pet door is to simply replace one of the panes from the existing windows and fit in the pet door in its place. But, if it is not that convenient to work with the glass at home, opting for professionals is always better (and also advisable).
This can sometimes be a problem in rented homes and if such is the situation, a back-and-forth window-mounted door could be a suitable option. In this case, there is no need for a window pane replacement. Instead, it will just fit on top of the window without alteration. Each of these window-mounted pet doors comes with a locking cover – which means the owners can either leave it open for the pets to operate it by themselves, or they could close and secure it permanently.
Alternatives to Windows
Though pet doors for windows are a great option, there are other pet doors available on the market. Here are the major ones:
Door Mounted
This one is the classic gateway type – the one that has been used for ages and is the easiest to use. This variant features innumerable models- some with two or three flaps and some even with a bit of extra insulation. Just a simple flap and the pet can push it to either make an entry or exit. Though it is simple to use, this model can be quite pricey if wrongly used and damaged.
Wall Mounted
If you don't want to add on even a speck of construction in your space, this is perhaps the go-to option. You can place it even in the neglected and not-so-prominent areas of the house and not spoil the look of the doors and windows of the home. It is also a perfect choice for areas like house garages – if your pet has equal access to them. With just a small wall drilled hole, this one can be fixed. One pro tip – never mess with this type of DIY project because you need professionals to place this one.
Electronic
This is the new generation smart pet door for windows option. This is the safest option to restrict the unwanted movement of pets and prevent any intrusions that could hamper the privacy and safety of the pets. Since the entire process of opening and closing these doors will be automated, the pets can't voluntarily do much here. It is possible even to set timers and program the door functioning in other ways.
Conclusion
Choosing the best pet door for windows can sometimes be tricky. Certain factors play gigantic roles in determining the best ones. The size being the first one, it is always the primary one for consideration. The door should be larger than the body size and surface area of the pet. Material is the second concern and Vinyl flaps are the wisest ones to go with because they cannot cause any accident to your pet.
Give Fido Freedom: The Ultimate Dog Door for Your Furry Friend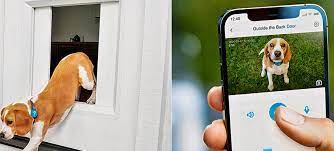 As a pet owner, you understand the importance of giving your furry friend the freedom to come and go as they, please. That's where a reliable and secure dog door for doors comes in. With the Hale Pet Door™, you can provide your beloved canine companion with the ultimate freedom while ensuring their safety and your peace of mind. We will explore the features and benefits of the Hale Pet Door's door model, which is designed to fit perfectly in various types of doors and accommodate pets of all sizes.
Get a Door Pet Door and Quit Being Your Doggie's Doorman
Hale Pet Door offers a range of exceptional dog doors, and their door model is a top-selling option that is incredibly easy to install. Whether you have wood doors, metal doors, hollow core doors, raised panel doors, or even French doors, the Door Pet Door is a perfect fit. This versatile dog door allows your furry friend to move freely between indoors and outdoors without constantly relying on you to open the door for them.
One of the critical priorities of Hale Pet Door is to provide superior quality, energy efficiency, safety, and security. All their door dog doors are highly rated for insulation and sealing, offering protection against wind, dust, and insects. To further enhance its functionality, the door model offers an optional "rain cap" that attaches to the top edge of the outside frame. This innovative feature protects against water intrusion, making it the first in the pet door market.
Hale Pet Door – Door Model
The Hale Pet Door's door model is the ideal solution for granting your dog or cat the freedom they deserve. These door pet doors offer a seamless fit for any door, ensuring convenience for both you and your pet. Hale Pet Door is renowned for its commitment to quality and expertise, guaranteeing a top-notch product that meets industry standards.
Installing a door dog door or door cat door eliminates the need to be present to let your pet outside or call them back in. Your furry companion can now independently go in and out of your home as they please, regardless of the time of day or weather conditions.
Door Model v. Other Models
While the door model remains one of Hale Pet Door's bestsellers, they also offer other model options, such as wall and screen models, to cater to different installation requirements. However, for most homeowners, the door model is the preferred choice, especially when the goal is to provide direct access to a secure backyard.
Unlike installing a pet door through a wall, which involves considering structural elements, electrical, and water lines, installing a pet door in a door is a much simpler process requiring less planning. Moreover, choosing the door model eliminates the risk of striking utility lines during installation.
Give Your Dog Their Freedom
With Hale Pet Door's exceptional door model, you can be confident in receiving a high-quality product backed by an unparalleled warranty. The pet door ensures the freedom your dog deserves while maintaining the security of your home. Investing in a Hale Pet Door gives your furry friend the opportunity to enjoy the outdoors whenever they please, and you'll appreciate the convenience it brings to your daily routine.
Conclusion
A dog door for doors, particularly the Hale Pet Door's door model, offers the ultimate solution for granting your four-legged companion the freedom they crave. With its easy installation, exceptional quality, and customizable options, the door model pet door is the perfect addition to any home. Experience the joy of seeing your furry friend enjoy the great outdoors while enjoying the peace of mind that comes from knowing your home's security is never compromised.
Clean Cat Litter Dust – 2023 Guide | Floor Cleaning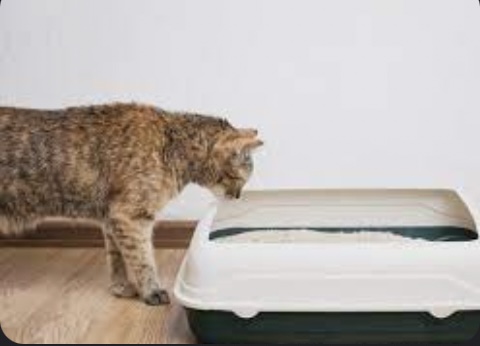 Introduction
As cat owners, we all know the importance of keeping our furry friends happy and healthy. One of the most crucial aspects of maintaining their health is ensuring that their litter box is clean and free from any harmful substances. However, what many cat owners fail to realize is that the dust from cat litter can be just as dangerous as the waste itself. Inhaling this dust can lead to respiratory problems and other health issues for both your cat and yourself. In this guide, we will explore what cat litter dust is, why it's dangerous, and how you can reduce it in your home while also providing tips on how to keep your floors clean.
What is Cat Litter Dust?
Cat litter dust is a common issue for cat owners. It refers to the fine particles of litter that become airborne when cats use their litter boxes. This dust can settle on surfaces throughout your home, making it difficult to keep your floors and furniture clean. Additionally, inhaling this dust can be harmful to both you and your cat's health.
There are several factors that contribute to the amount of dust produced by cat litter, including the type of litter used, how often the litter box is cleaned, and the behavior of your cat while using the box. It's important to understand these factors in order to effectively reduce the amount of dust in your home.
The Dangers of Cat Litter Dust
Cat litter dust is a common problem that many cat owners face. It is the fine particles of litter that are released into the air when cats use their litter boxes. While it may seem like a minor inconvenience, cat litter dust can actually be quite dangerous. Inhaling these particles can cause respiratory problems in both humans and cats.
According to UF Health, University of Florida Health, inhaling cat litter dust can lead to lung inflammation, coughing, and difficulty breathing. This is especially concerning for people with asthma or other respiratory conditions. Additionally, the dust can settle on surfaces throughout your home, making it difficult to keep your living space clean and healthy.
To avoid these risks, it's important to take steps to reduce cat litter dust in your home. This includes using high-quality litter that produces less dust and regularly cleaning your cat's litter box. Investing in a good vacuum cleaner like the Makita DCL180Z 18V li-Ion Cordless Vacuum Cleaner Body Only [1] with a cyclonic vacuum attachment [2] can also help you keep your floors and furniture free from harmful cat litter dust.
How to Reduce Cat Litter Dust
Reducing cat litter dust is essential for maintaining a clean and healthy home environment. One of the most effective ways to reduce dust is by choosing the right type of cat litter. Clumping litters tend to produce more dust than non-clumping varieties, so switching to a non-clumping litter can be helpful [3]. Additionally, using a covered litter box can help contain the dust and prevent it from spreading throughout your home.
Another way to reduce cat litter dust is by cleaning the litter box regularly. Scooping out waste daily and completely changing the litter every 2-3 weeks can help keep the box clean and reduce dust [4]. It's also important to clean around the litter box area frequently, as any loose particles or debris can contribute to airborne dust.
Finally, investing in a good quality vacuum cleaner with a HEPA filter can help remove any remaining dust particles from your floors and carpets [5]. By following these simple steps, you can significantly reduce cat litter dust in your home and create a healthier living space for both you and your furry friend.
The Best Cleaning Products for Cat Litter Dust
When it comes to cleaning up cat litter dust, there are a variety of products available that can make the task easier and more effective. One popular option is the Swiffer Heavy Duty dry sweeping cloth refills with Febreze odor defense [6]. These cloths are designed to trap and lock in dirt, dust, and pet hair, making them ideal for cleaning up cat litter dust from floors and other surfaces. Additionally, they have a pleasant scent that helps to eliminate odors.
Another useful product for cleaning up cat litter dust is the Hertzko Self-Cleaning Slicker Pet Brush [7]. This brush is designed to remove loose fur and dander from your cat's coat, which can help to reduce the amount of dust that accumulates in your home. It also has soft bristles and rounded edges that are gentle on your cat's skin.
Ultimately, the best cleaning products for cat litter dust will depend on your specific needs and preferences. However, by using high-quality products like those mentioned above, you can keep your home clean and free of harmful allergens.
FAQ's about Cleaning Cat Litter Dust
As a cat owner, it's important to know how to clean up cat litter dust properly. Here are some frequently asked questions about cleaning cat litter dust:
Q: Can I use a regular vacuum cleaner to clean up cat litter dust?
A: While you can use a regular vacuum cleaner, it's not recommended as the fine dust particles can clog the filter and damage the motor. It's best to use a specialized vacuum designed for pet hair and dander, or a handheld vacuum with a HEPA filter.
Q: How often should I clean my cat's litter box?
A: It's recommended to scoop out solid waste daily and completely change the litter every 2-3 weeks. However, if you have multiple cats or notice an increase in odor or dust, you may need to clean more frequently.
Q: Are there any natural remedies for reducing cat litter dust?
A: Yes, some natural remedies include using pine pellets or recycled paper-based litters which produce less dust than traditional clay litters. You can also add baking soda or activated charcoal to absorb odors and moisture.
By following these tips and using the right cleaning products, you can keep your home free from harmful cat litter dust while keeping your feline friend happy and healthy.
Conclusion
In conclusion, keeping your cat's litter box clean is essential for both their health and yours. Cat litter dust can cause respiratory problems and other health issues if not properly managed. By following the tips outlined in this guide, you can reduce the amount of dust in your home and keep your floors clean. Remember to choose a high-quality litter that is low in dust, use a litter mat to trap excess particles, and regularly clean the area around the litter box. With these simple steps, you can ensure a safe and healthy environment for both you and your feline friend.