Attorney-at-Law vs Lawyer: What's the Difference?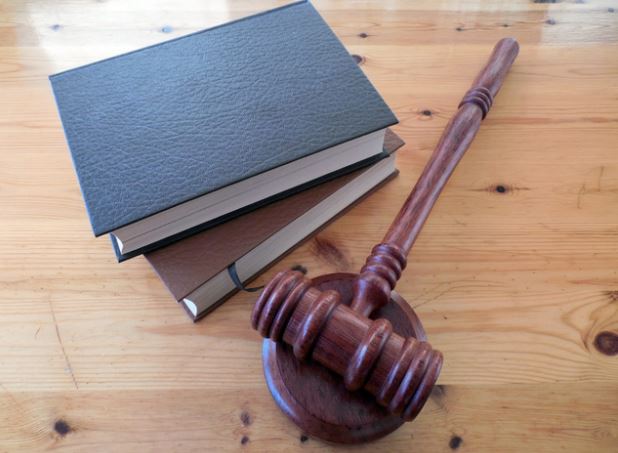 The American Bar Association Lawyer Population Survey reported a total of 1,328,692 lawyers in 2020. This statistic incorporates both lawyers and attorneys. The fields share some similarities, with most people using the terms interchangeably.
Are you wondering if there are differences between attorney-at-law vs. lawyer? They have their distinction, which you might want to understand, especially if you need legal services.
Here are the facts, similarities, and differences of a lawyer vs. attorney-at-law.
The Definition of an Attorney Vs. a Lawyer
Knowledge of the etymology of the terms attorney and lawyer will help you understand their differences. Both terms refer to persons educated in law.
The word lawyer has its origin in Middle English. It refers to a person trained and educated in law. As such, a lawyer has undergone law school and has completed the bar exam.
The term attorney has its origins in French. It is from a word that means to act on others' behalf.
An attorney, unlike a lawyer, has undergone training and education in law but is also practicing in court. So, what is an attorney-at-law? In its simplest definition, an attorney-at-law is a practitioner in a law court.
Qualifications and Duties of Attorney-at-Law Vs. Lawyer
If you want to get legal representation at court, or you're simply looking for legal advice, choosing an attorney vs. a lawyer can be a challenge. It is crucial to understand the qualifications and duties of each. The information will help you make the right choice.
A Lawyer
Lawyers undergo several years in school to understand all aspects of the law and the judicial system's operation. These professionals specialize in diverse areas in law to gain knowledge to provide legal advice and guidance to their clients.
Lawyers have to take and pass the bar exams. They then get the law license that allows them to practice.
Lawyers must observe a code of ethics after admission to the bar. Being a member of the bar is not a qualification to be a lawyer.
Graduating from law school is enough to give one the lawyer title. Admission to the bar adds to one's credentials, making it easier for one to get legal jobs.
Contrary to common belief, lawyers don't have to be court officials. If anything, a significant number of lawyers become company consultants or government advisors after graduating from a law school. They maintain the lawyer title even without ever participating in legal proceedings.
Most lawyers choose to specialize. They focus on tax law, immigration law, estate law, and other specialties to advise their clients on the best course of action. Knowing the types of law practice can be a great starting point to a fulfilling career for those interested in the legal industry.
An Attorney-at-Law
Based on the qualifications, attorney-at-law vs. lawyer have several similarities.
Like lawyers, an attorney-at-law has to study the judicial system and the law. They have to pass the bar to allow them to get a license. Attorneys must comply with the legal code of ethics.
Lawyers can be referred to as attorneys if they take on a client to represent their interest, which has given rise to the term attorney-client. Notably, most legal practitioners would vouch for the term attorney as it seems to be more professional than the term lawyer.
An attorney's roles focus more on defending, pleading, and arguing on behalf of the client. If you want an expert attorney for your case, checking their qualifications and experience can be a step towards getting a reliable practitioner. Attorneys must take the bar exam and pass for them to qualify as officers of the court.
Attorneys can also decide based on their clients' interests if they have the Power of Attorney. With this document, the law allows the attorney to execute sensitive or critical decisions on behalf of clients as stipulated in the document. The Power of Attorney applies when the principal is incapacitated.
Job Titles for Lawyers and Attorneys
Both lawyers and attorneys have the option of pursuing different career paths. Lawyers mostly go for specialties and consultancy. Attorneys' career paths are mostly influenced by their specialization, professional goals, and experience.
You'll be able to understand the difference between an attorney-at-law and a lawyer based on their distinct career path.
Job Titles for Lawyers
As a lawyer, some of the common titles include legal officer and legal counsel lawyer. A legal officer's main roles involve monitoring an organization's legal affairs. You'll be providing necessary legal advice, legal processing documents, research, and identifying a company's possible legal risks.
The primary duties of a legal counsel lawyer are the provision of advice and guidance to a corporation. These professionals serve in the in-house legal compliance team. They assist the organization's members in all legal-related concerns.
Job Titles for Attorneys
Some of the careers an attorney can pursue include being a litigation attorney, staff attorney, and patent attorney. Litigation attorneys represent clients in court cases, law proceedings, arbitration, and mediation. They prepare the paperwork and review past cases for better client representation.
Staff attorneys work with different organizations. These attorneys are staff members responsible for legal services that an organization needs. Their duties mostly include:
Research and analysis of legal issues
Contract management
Employment agreements
Training for professional development
Protecting a company's legal rights
A patent attorney assists inventors to get legal rights to protect their inventions. They educate clients about intellectual property.
A patent attorney further drafts patent applications for the clients. They represent clients in case there is a patent infringement.
It's Crucial To Understand Attorney-at-Law Vs. Lawyer
People often use the terms attorney and lawyer interchangeably. Both professionals have studied law and can give practical legal advice. However, not all lawyers can perform attorney duties.
Understanding the difference between attorney-at-law vs. lawyer is crucial for anyone considering a career in law. You'll know the path to take from the onset. If you're also looking for legal representation or advice, knowing the right professional to approach is vital.
Keep exploring our site for a range of articles in business, crypto, entertainment, health, home improvement, law, tech, and lifestyle.
Why Does Your Partnership Firm Need a Corporate Attorney?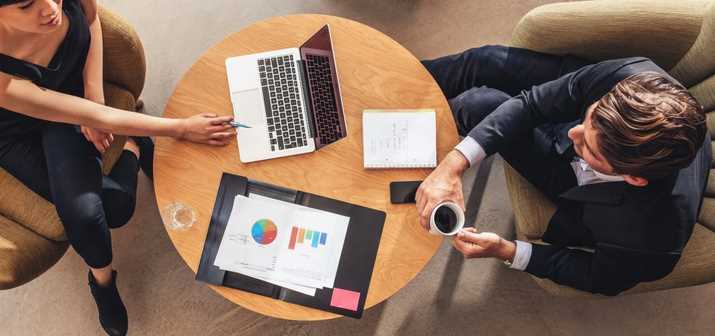 Most people start a partnership firm with the expectation of a longer life. But most partnerships are prey to disputes leading to the dissolution of the firm. Like other relationships, there is a high probability of partnerships coming to an end. The main reasons for a dispute can be finances, disagreement in profit sharing ratio, business insolvency, etc.
If sustainability in a partnership firm is an issue, you need a corporate attorney. The attorney must settle down the disputes between the partners and continue the firm operations like before. An experienced attorney like Matthew J. Tharney can catch the nerves of the dispute and save the partnership from dissolution.
No matter how strong your partnership deed is, there comes a time when you need a partnership attorney. Ever thought of knowing the reasons behind partnership deed failure? Why do you need an attorney for dispute settlement when your partner and you decided to conduct business with legal and moral values?  From disagreement in clauses to a financial dispute, here are some reasons you need a corporate attorney.
Expulsion of the Other Partner
Sometimes a partnership comes to a failure mode because of the other partner's actions. A partner can expel another partner or partners if they are found:
Convicted in a crime.
If a partner voluntarily wants to discontinue.
Professional misconduct with another partner.
Any breach of the partnership act.
Also, unanimous voting can be done for the removal of the partner. These reasons directly affect the trust factor in partnership. The legal attorney after examining the case, decide and discuss with partners regarding the expulsion of the partner.
Disagreement on Business Decisions:
Since it is a partnership business, every decision taken should be 100% agreed upon by the partners. Often disputes arise due to differences in methods of operating business. Some dispute related decisions can be like:
Effective utilization of business resources.
Decision-making authority.
How to distribute and use business profits.
Any disagreement on business decisions or profits becomes the basis for the commencement of disputes between partners. When such disputes are out of control, the corporate attorney has to intervene for solutions and decisions. In such cases, you need experienced attorneys like Matthew J. Tharney who can handle your case easily without any hassles.
Any Breach of Contract
Partnership businesses enter into different contracts and agreements to manage their operations smoothly. Partners are legally bound to follow every clause of the contract. Any partners who breach contract terms are liable for the legal outcomes. In this case, an attorney can help you in dispute resolution and brings partners to reach any amicable decision/solution for any breach.
What Governs a Partnership Business?
A partnership deed or partnership agreement is the legal document governing the partnership business. Whatever the disputes are, the agreement and clauses are the final decision.
Do you own a partnership business? Want legal help to resolve disputes? Remember, it's the legal corporate attorney that can help you in such cases. Contact a corporate attorney as your partnership firm needs their help. Save your business before it is dissolved with losses.
4 Signs To Look For In Your Personal Injury Attorney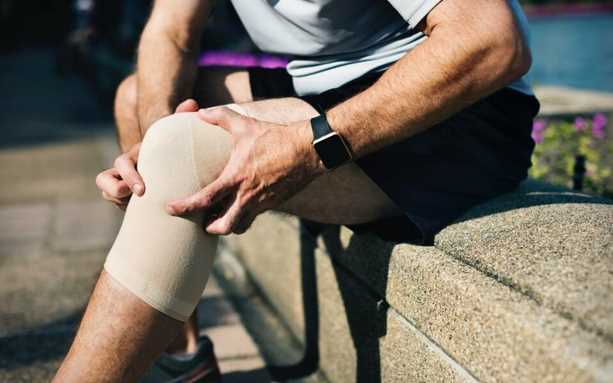 If you were recently involved in an accident that occurred due to someone else's error, seek compensation. You have the legal option to obtain compensation for the expenses you have paid.
Medicine costs, hospital bills, and other wages can be tough to manage, which is why receiving compensation can be beneficial. However, dealing with injury cases in Los Angeles and other states of America is not easy. The process is quite time-consuming and costly. The best choice is to hire a Los Angeles personal injury attorney.
When you employ an injury lawyer, you benefit from someone with experience who is familiar with the law. Furthermore, they are aware of the steps and documentation required to get our just compensation. However, there are several essential signs to look for in a lawyer during the hiring process.
The following are the four warning signs to be aware of:
Experience In Injury Cases
Many people opt for experienced lawyers but often overlook the importance of hiring a lawyer who is familiar with their situation. Personal injury attorneys are not the same as lawyers that handle financial, criminal, or other types of disputes. Your attorney should be experienced in dealing with personal injury claims.
Hiring someone who has handled accident claims before will bring various advantages. Furthermore, the lawyer will have a greater awareness of the procedures to file a compensation claim.
Experience In Similar Kind of Cases
Having a personal injury lawyer on your team does not mean you've chosen the best person for the job. Because the field of injury law is so broad, it's critical to select someone who has handled cases similar to yours. Few lawyers have dealt with medical negligence claims, and even fewer have worked with car accident cases.
However, you should check with your lawyer during the hiring process to confirm their expertise with cases similar to yours.
Better Communication Skills
It is critical to find a personal injury lawyer with excellent communication abilities. Better consultation communication can help you figure out if you're hiring the correct person or not.
Hiring a lawyer with great communication skills can help you determine whether or not they will aggressively argue your case. Furthermore, will keep you informed about each hearing and the case's development.
A lawyer with no strong communication skills can negatively affect your case.
Track Record
Remember to look into a lawyer's track record before hiring them. Examine the results of the cases he has fought and won. This will assist you in determining whether or not the lawyer is qualified.
Even though a track record means nothing and does not ensure success, it does provide a sense of satisfaction.
Final Comments
The qualities to look for in a personal injury attorney vary depending on the area of expertise. However, these are the basic signs to check for in a lawyer.
It is not the right choice to continue with a lawyer who lacks any of the qualities. The results can be against you, so it is necessary to hire someone who doesn't lack any of the qualities.
5 Ways Motorcycle Injury Lawyers Can Help You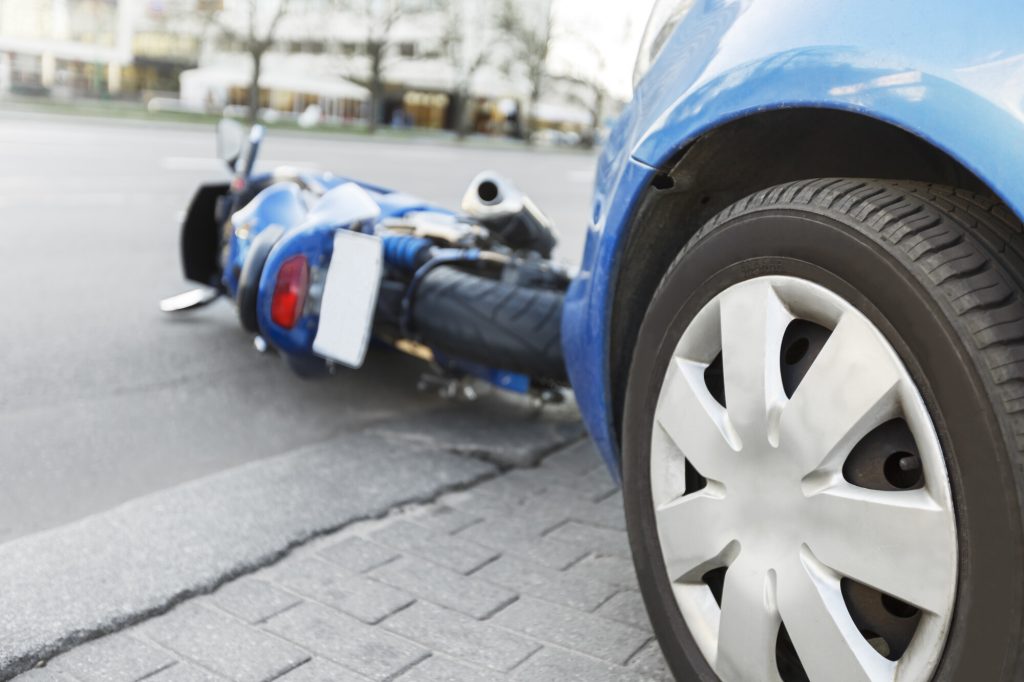 In 2018 there were 82,000 motorcycle injuries and 5,000 deaths.
When you or a loved one is involved in a motorcycle accident, you'll feel that you have a right to compensation. The only challenge is that you're not sure whether to hire motorcycle injury lawyers. Some people will claim that these attorneys are ambulance chasers, and you should avoid them.
However, this is terrible advice, and you should ignore it.
Keep reading to learn the five ways motorcycle injury lawyers can help you.
Help Knowing Whether You Have a Case or Not
After a motorcycle accident, many people assume that they automatically qualify for compensation. However, this is rarely the case; the insurance company must investigate what caused the accident. So, it's a waste of time and money to seek compensation when you don't have a case.
That's why before you file the motorcycle injury lawsuit, it's wise to consult an attorney. You want to find a qualified motorcycle accident lawyer who'll guide you to know whether you have a case or not.
Legal Guidance on How to File a Motorcycle Accident Claim
Errors in the motorcycle injury claim paperwork lower the chances of receiving compensation. That's why you need to find a legal expert who'll guide you know the right way to handle the lawsuit paperwork. You want to ensure you provide all material documents to increase the odds of receiving compensation.
Help Determining the Value of Your Claim
After a motorcycle accident injury, many victims have a hard time deciding how much money they should receive compensation. That's why these people accept the first offer they receive and later regret it as the money isn't enough to cover all damages. To avoid this problem, consult a licensed motorcycle injury lawyer on the value of your claim.
You want to get professional help quantifying damages such as emotional suffering and physical pain.
Assistance Gathering Evidence to Support Your Claim
After a motorcycle accident, it's impractical to expect the liable party to compensate you without a fight. Understand that you have the legal obligation of proving the claim to receive compensation. So, to get help gathering the evidence, you need to fight for fair compensation seek the help of the top motorcycle accident attorney.
Help Expediting the Claim and Compensation Process
Many victims don't realize that without professional help, it may take years before they receive compensation for the motorcycle accident injuries they suffered. So, these people are forced to pay out of pocket for treatment and other damages. To expedite this process and get compensated fast, seek the services of a competent motorcycle accident injury lawyer.
Hire the Top Motorcycle Injury Lawyers to Get Fair Compensation
To boost your odds of receiving fair compensation, seek the help of the top motorcycle injury lawyers. You want attorneys who'll advise you on the value of your claim and help you gather evidence to support it. Besides, you're looking for a lawyer who'll help you receive compensation quickly.
For more amazing Law content, please check out our other blog posts.