5 Defensive Driving Techniques to Avoid Car Accidents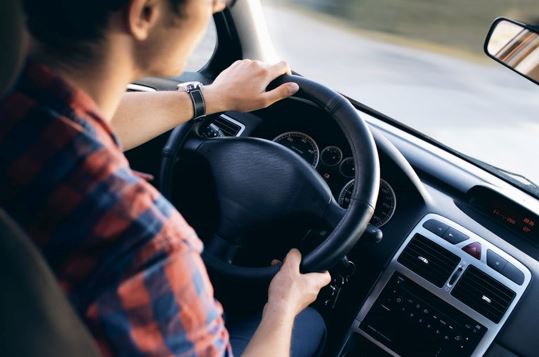 In 2019, there were over 33,000 fatal vehicle accidents in the United States. Car crashes are extremely common, and they could happen to you anytime that you get behind the wheel.
This means that you need to know defensive driving techniques that can get you out of a sticky situation. Yet what exactly is defensive driving?
In this guide, we're going to show you how to avoid car accidents and give you some vital driving safety tips. Are you ready to learn more and become a safer driver? Then read on!
Keep Your Eyes On the Road
The key to defensive driving is awareness. None of the other tips will work if your eyes aren't on the road. It's easy to assume that you only need to watch what's in front of you, but you need to do more than that.
Make sure that you keep looking to the sides of the road and that you occasionally look behind you, too. You need to have as complete a view of your surroundings as you possibly can.
This way, no matter where a hazard is coming from, you'll be able to spot it in time and take evasive action, lessening the chances of you being involved in an accident.
Keep Both of Your Hands on the Wheel
It may be tempting to drive with one hand on the wheel but this isn't wise. When you drive with one hand on the wheel, you have significantly less control of your vehicle than if you have two hands on the wheel.
If you need to make any sharp maneuvers, you need both hands at the ready. Keep both hands at nine and three on the steering wheel.
Know How You Could Evade an Accident
A key part of defensive driving and situational awareness is knowing your escape route. If a car crash happened in front of you, how would you maneuver your car to evade it?
While evasion isn't always possible, you can make it easier by ensuring that you always have room to maneuver. Never let yourself get boxed in on two or three sides, if possible. This severely cuts down your mobility and makes evading an accident much harder.
Don't Be Afraid to Pull Over
Sometimes, despite your best efforts, situations on the road will become dangerous. If this happens, you should pull over.
You can be as good a driver as there ever was, yet if other drivers on the road are being dangerous, there's only so much control that you have over the situation. It's better to sit it out and get some distance.
Always Obey the Law
You should always obey local laws while driving. They're in place to protect you, and, if you're in an accident and need a car accident attorney, you need to show that you were obeying the law. This will show that you are not at fault.
Know local laws and stick to them.
Learn These Defensive Driving Techniques and Use Them
Defensive driving techniques are all about minimizing your own personal risk, as well as the risk that you pose to those around you. Follow the tips that we've outlined and you'll be helping everyone stay safer.
For more interesting and informative articles like this, check out the rest of our blog!
How to Create an Organization System for Legal Documents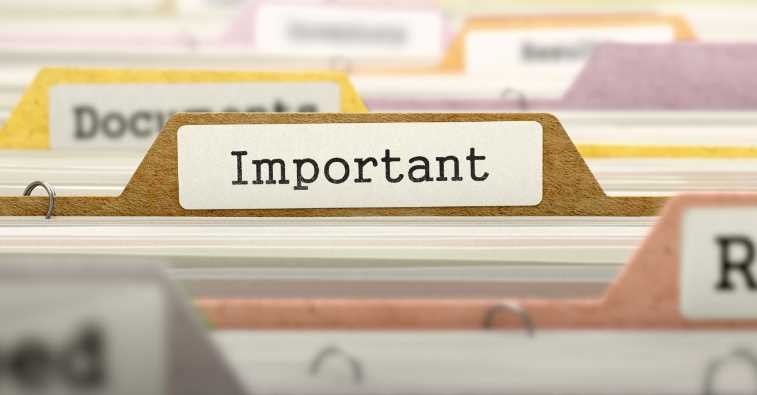 Losing an important document isn't just frustrating, but it could also be detrimental to your business.
Having an organizational system for your documents is extremely important for the success of your business. Not only do you reduce the risk of losing a document, but you'll also be able to access files when you need them easily.
If you're unsure where to start when implementing an organization system for your business, keep reading for some of the top tips.
The Importance of Organization
Whether you're a small business, office manager, or work from home, keeping your files organized is key to success and productivity.
With a proper filing system, you can easily locate and access any document you may need. This saves you time during your day from having to search through piles and piles of various documents.
If your office is running inefficiently, implementing an organizational system is a great way to help streamline and improve the structure of your business.
Storing Paper Documents
There are plenty of options when it comes to storing physical documents. From a hanging wall file organizer to closet organizer systems, you have options for any preferences.
Then you'll want to determine how you're going to store your documents in your organizer. Whether you use manila folders or keep documents secure in boxes, find a system that works and stick to it!
However, you need to determine how you plan on organizing your files. Are you going to sort them chronologically? Or would filing documents in alphabetical order work better for you?
You should also have a section dedicated to your permanent files to keep them separate and prevent them from getting thrown out. If you're still looking for more tips, you can learn more about storing your legal documents.
Organizing Digital Documents
When it comes to organizing your digital files, you have a little bit more flexibility.
Unlike physical documents, organizing your digital documents is much less demanding since everything is already stored on your computer.
The most important tip for the digital organization is to label your files properly! Often we save documents with the vague, default file name. This can be a nightmare when it comes to searching for a specific document.
Also, you'll need to determine which way you want to organize your files. You can create folders based on months, clients, or the genre of documents. Be sure to make copies and store your documents on an external hard drive.
Enjoy the Benefits of an Organization System
You never want to be caught unprepared for a meeting with a client or struggling to find an important legal document due to a poor organization system.
Whether you use a file folder organizer system or you're sticking to digital options, having a system that works for your office is key to the success of your business.
If you found this post helpful, be sure to check out the rest of our website for more great business content!
What Does a Federal Workers' Comp Lawyer Do?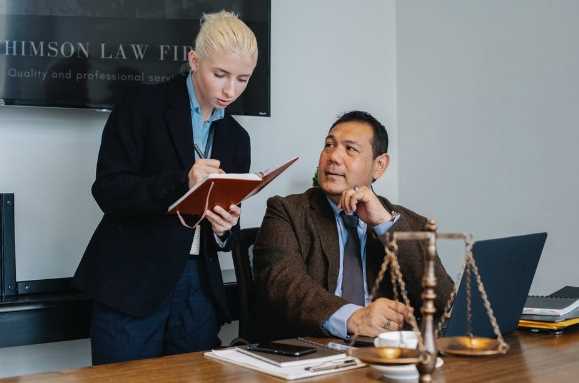 Have you suffered an injury while at work? Are you at a loss as to how to approach the situation legally? Well, you should be aware that you're far from being the only one.
According to the Bureau of Labor Statistics, there are almost 3 million workplace injuries every year. These accidents range from minor to disabling and can cost the affected persons a fortune in medical bills.
If you've been injured on the job and don't know where to start, don't click away. This guide will give you the lay of the land when it comes to a federal workers comp lawyer.
A Federal Workers Comp Lawyer Tells You If Your Case Is Viable
Typically the circumstances of workplace injury seem cut and dry. However, there are a few factors that can damage your chance of receiving compensation.
The most important of these factors is the timeframe surrounding the reporting of your injury. If you don't report the connection between your injury and your job within 30 days, it can hurt your chances. Additionally, certain states have a two-year statute of limitations on workers' comp cases.
The best workers comp attorney will give you an honest evaluation of your cases' chances. They will also tell you from the get-go if time-related circumstances will add extra difficulties in court.
Workers' Comp Lawyers Investigate Injuries
To have an airtight case, you're going to need witnesses and documentation about the injury. The good news is that worker's comp attorneys specialize in investigating these.
Should you hire a workers' comp lawyer, they will make sure to gather and organize any relevant proof of your workplace injury. They'll also contact any notable witnesses to recount the event too.
If you want to get compensation, you shouldn't be afraid to do some investigating yourself. If you're googling "workers' comp lawyer near me," there are resources providing workers compensation leads.
A Workers' Comp Attorney Make's Sure You Get the Full Amount
When it comes to workplace injuries, you need to remember that your job isn't your friend. Their goal, in this case, is to pay out as little as possible, and an attorney is your best defense against this.
A Workers' comp lawyer can give you an accurate estimate of what you're entitled to from your injury. They'll also be able to notify you if you're eligible for benefits too.
Don't Let a Workplace Injury Hold You Back
Millions of people every year are injured on the job, but many of them don't get a federal workers comp lawyer afterward. This will damage their chances of getting the payout they are entitled to cover the costs of their injuries.
The good thing is that your situation doesn't have to be the same. By researching your options before you are in an accident, you will be prepared should any grievous injuries happen to you at your job.
If you liked this article and want to learn more, make sure to check out the rest of our website. We have articles covering every topic you could imagine!
7 Tips For Finding the Right Divorce Attorney For You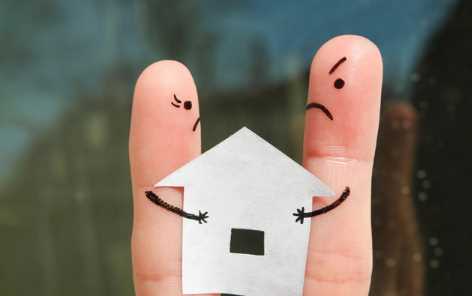 Are you looking for the right divorce attorney for your case?
Deciding to file for divorce can be an emotional process. However, once you make the decision, it's time to take the action you need to take to make sure your divorce is as smooth and seamless as possible.
One thing you need to do is hire a divorce attorney.
The right attorney can help you get a fair settlement, provide support, and save you time and money. Fortunately, choosing the best attorney doesn't have to be a complicated process. By considering a few factors and following a few tips, you can find the best attorney for your needs.
If you need to find the right divorce attorney but aren't sure how, this short and simple guide is for you.
1. Choose Your Divorce Path
Before hiring an attorney, you need to choose your divorce path. Will you be using a mediator, opting for a collaborative divorce, or litigation? By knowing your path to divorce, you can choose the lawyer that best fits your needs.
2. Consider Your Budget
The next step towards hiring a lawyer is to consider your budget. Take a look at your finances and determine what you can comfortably spend on legal representation.
3. Conduct an Online Search
One of the best ways to find a list of lawyers in your area is to conduct an online search. Look for "divorce lawyer near me" to get pages of local firms to contact.
4. Read the Lawyer's Ratings
Once you have a shortlist, it's important to research the lawyer's ratings. Look for positive experiences, great outcomes, and a friendly working style. If you are looking for a reputable law firm, consider Litvak Litvak Mehrtens and Carlton, P.C.
5. Schedule a Consultation
Before hiring a lawyer and going to court, it's important to schedule a consultation. This can give you an idea of the lawyer's resources, working style, and availability.
6. Ask the Right Questions
During the consultation, you need to ask the right questions. Ask about past cases, who will be handling your case, the case strategy, and more. Use the answers you are given to narrow your shortlist of potential lawyers.
7. Follow Your Instinct
Getting a divorce can be a long and stressful process, which is why following your instinct is key. Carefully consider how you were treated during the consultation, the schedule of your potential lawyer, and more. Follow your instinct to choose the right attorney for your divorce.
Use These Tips To Find the Right Divorce Attorney for You
By using these tips, you can find the best divorce attorney for your needs.
Start by choosing the path you want to take for your divorce. You should also consider your budget, conduct an online search, and research the lawyer's ratings. Make sure to schedule a consultation, ask the right questions, and follow your instincts.
Follow these tips and you'll be well on your way to choosing the best attorney.
Don't forget to browse our site for advice on business, products, services, and more.