What Do You Do When You're Injured on the Job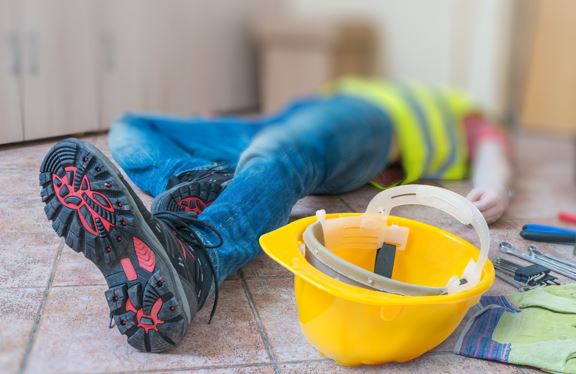 Employers reported 2.8 million work-related injuries in 2019 alone, the U.S. Bureau of Labor Statistics reports.
If you become injured on the job, you must take steps to protect your financial future and health. Considering the enormous number of occurrences each year in the U.S., unfortunately, it's only a matter of time before most of us join these statistics.
If you're in this position today, you need to understand how workers' compensation and the law can work for you. Those who don't educate themselves may find that they missed their opportunity to receive benefits.
In some cases, your only recourse may be to hire an attorney. Find out what you need to do next in the sections below!
Seek Medical Attention
Before you take any legal action, ensure that you've taken care of your health. Go to your doctor's office and find out if you'll need to see other specialists as well.
It's also crucial that you document your condition because state authorities will retrieve this information. Current legislation likely says you can only receive benefits for as long as a doctor says you need to recover.
Find out If Your Injury Qualifies
While some injuries are immediate, others happen over the long term. Some states do not recognize injuries due to stress on your body, for example.
If other exemptions apply, you'll want to understand the law surrounding your work injury. Making assumptions about the law could cost you a lifetime of compensation for your suffering. This information can especially matter to a lawyer building a case specific to your needs.
Report To Your Employer and State
After you've identified a work-related illness or injury, notify your HSR officer, they should have the appropriate Health and Safety Representative Training to adequately handle the situation. If disputes arise later, you'll want evidence that you did not delay telling your supervisor about your condition. You must contact them within three weeks of discovery or risk the denial of your claim.
For example, the State of Pennsylvania requires employers to submit a First Report of Injury after a work-related injury. The organization that you work for may continue to submit paperwork while you're on workers' compensation.
Manage Your Benefits
The benefits available and the length you can take advantage of them depend on state law. Assuming that you receive approval from the workers' compensation board, you need to manage your case.
The U.S. Department of Labor identifies four kinds of coverage in the country:
Wage replacement
Medical coverage
Vocational rehabilitation services
Other categories like death benefits
Depending on the law, you may have a limited amount of time to receive this from the state. When you believe that your workplace injury will persist, it's time to discuss permanent disability with an attorney.
Were You Injured on the Job?
Becoming injured on the job can be a terrifying experience. You may feel scared and uncertain about the future after this type of personal injury. However, with some education and legal representation, you don't need to fear.
Did you find something that helped you understand workers' compensation better today? You can discover more about this topic and even more legal concerns on our blog!
Law Firm Marketing 101: Unveiling the Power of Marketing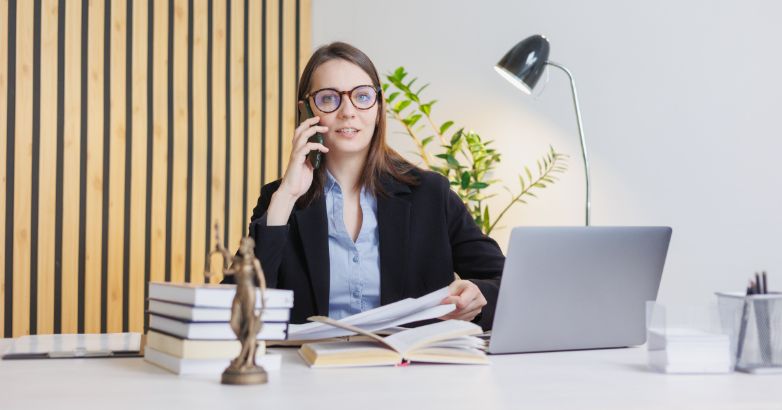 In the ever-evolving legal landscape, effective law firm marketing is essential to establish your practice, attract clients, and stay competitive. In this comprehensive guide, we will delve into the fundamentals of law firm marketing, with a particular focus on the invaluable role of a law firm SEO expert. By the end of this article, you'll have a solid understanding of how to navigate the complex world of legal marketing while harnessing the expertise of an SEO specialist.
Why Law Firm Marketing Matters
Marketing for law firms is not just about promoting services; it's about building a strong brand, establishing credibility, and reaching potential clients effectively. Here's why law firm marketing is crucial:
Visibility: In a digital age, potential clients turn to search engines like Google to find legal services. Effective marketing ensures your firm appears prominently in search results, increasing your visibility and attracting more clients.
Credibility: Marketing helps build your firm's credibility and trustworthiness. It showcases your expertise and assures potential clients that you are a reputable option for their legal needs.
Competitive Edge: The legal industry is highly competitive. Marketing strategies differentiate your firm from others, helping you stand out in a crowded market according to this website.
The Role of a Law Firm SEO Expert
Before diving into the fundamentals of law firm marketing, let's explore the essential role of a law firm SEO expert. These specialists are trained to optimize your online presence, ensuring that your website and content rank well in search engine results. Here's how they can significantly impact your marketing efforts:
Keyword Research and Optimization
A law firm SEO expert identifies relevant and high-traffic keywords related to your practice areas. They optimize your website's content, ensuring these keywords are strategically placed to improve your search engine rankings. This makes it easier for potential clients to find your firm when searching for legal services.
Content Strategy
High-quality content is the cornerstone of SEO and marketing. An SEO expert can develop a content strategy that addresses the questions and concerns of your target audience. Regularly publishing articles, blog posts, case studies, and FAQs can position your firm as an authority in your field, attracting more organic traffic.
On-Page and Technical SEO
Technical aspects of SEO, such as improving website speed, mobile-friendliness, and optimizing meta tags, are crucial for ranking well in search results. An SEO expert ensures your website meets these criteria and stays up to date with search engine algorithms.
Link Building
Building high-quality backlinks is another vital aspect of SEO. A law firm SEO expert can develop a link-building strategy to establish your firm's credibility and authority in your niche. These backlinks from reputable websites can significantly boost your search engine rankings.
Local SEO
If your law firm serves a specific geographic area, an SEO expert can optimize your website for local searches. This ensures that your firm appears in Google Maps and local directories when potential clients are searching for legal services in your area.
Monitoring and Analytics
SEO is an ongoing process. An expert will monitor your website's performance using analytics tools, track keyword rankings, and make data-driven adjustments to your strategy. This continuous optimization ensures that your law firm stays ahead of the competition.
Building Blocks of Law Firm Marketing
Now that you understand the critical role of an SEO expert, let's explore the fundamental building blocks of law firm marketing:
Website Optimization
Your website is often the first point of contact for potential clients. It must be user-friendly, visually appealing, and mobile-responsive. An SEO expert can ensure that your website is optimized for search engines and provides an excellent user experience.
Content Creation
Creating informative and valuable content is essential for attracting and retaining clients. Develop a content calendar and regularly publish articles, blog posts, case studies, and FAQs that address common legal issues and questions. Your law firm SEO expert can ensure this content is optimized for search engines.
Social Media Presence
Maintain an active presence on social media platforms relevant to your target audience. Share your content, engage with followers, and showcase your firm's personality and expertise. Social media also provides an excellent avenue for highlighting client testimonials and success stories.
Email Marketing
Email marketing allows you to nurture relationships with current and potential clients. Create engaging email campaigns, share valuable legal insights, and keep your audience informed about your services and recent successes.
Online Reviews and Reputation Management
Positive online reviews can significantly impact your firm's reputation. Encourage satisfied clients to leave reviews on platforms like Google My Business and Yelp. Additionally, your law firm SEO expert can help manage your online reputation and address any negative reviews effectively.
Networking and Referral Marketing
Building and maintaining relationships with other legal professionals can lead to valuable referrals. Join local business organizations, attend legal events, and engage in networking activities to expand your professional network.
Measuring the Success of Your Marketing Efforts
To gauge the effectiveness of your law firm's marketing strategies, consider the following metrics:
Website Traffic: Monitor the number of visitors to your website, the sources of traffic, and user behavior to identify which channels are driving the most traffic.
Conversion Rate: Track the percentage of website visitors who take desired actions, such as contacting your firm or filling out a consultation request form.
Keyword Rankings: Regularly check your website's ranking for relevant keywords to ensure your SEO efforts are paying off.
Return on Investment (ROI): Calculate the ROI for each marketing channel to determine which strategies are generating the most revenue.
Client Acquisition Cost: Evaluate how much it costs to acquire a new client through different marketing channels.
A Bright Future with Law Firm Marketing
Effective law firm marketing is essential for growth and success in today's competitive legal landscape. By harnessing the expertise of a law firm SEO expert and implementing a comprehensive marketing strategy, you can position your practice as a trusted authority, attract more clients, and thrive in a competitive market. Start implementing these strategies today, and watch your law firm's visibility and client base grow. With the right marketing approach, your firm can look forward to a prosperous future.
Tips for Working With Your DWI Attorney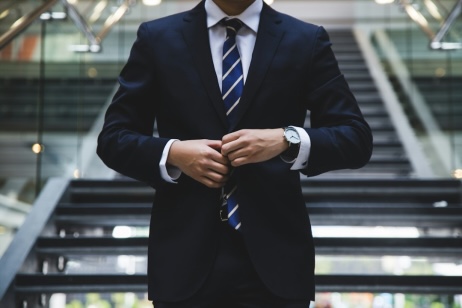 If you are facing a DWI charge, it is important to hire a skilled and competent lawyer to safeguard your rights and assist you through the entire process. Equally important is understanding how to effectively work with your attorney to get the best possible outcome. In this article, we will discuss various ways to foster a good working relationship with your lawyer and explore some key roles and responsibilities of a DWI lawyer.
Understanding What a DWI Attorney Does
Facing a DWI charge can be incredibly daunting. An experienced DWI attorney Austin Texas uses their knowledge of the law to defend you against such charges. They guide you through the legal process, working vigorously to challenge the prosecution's evidence.
Furthermore, a DWI lawyer will explain your options, court procedures, and potential outcomes of your case. This helps you make informed decisions throughout your case.
It's also important to note that a DWI lawyer is your advocate and is bound by the rules of professional conduct to act in your best interests.
Finally, in addition to representation in court, a DWI attorney might negotiate a plea deal with the prosecutor on your behalf or help you apply for alternative sentencing options where possible.
The Importance of Clear Communication With Your Attorney
Open communication is the foundation of a great working relationship with your attorney. You need to discuss your case openly and honestly with your lawyer to ensure they fully understand your situation.
Necessarily, an accomplished attorney will take time to explain all the complexities of your case and the legal terms involved. This helps you comprehend the gravity of your case and thus, make sound decisions.
Your attorney should also be readily available to address your concerns at any juncture. They should be responsive and empathic while guiding you through this emotional ordeal.
To facilitate optimal communication, it's advisable to write down all your questions or concerns ahead of your meetings. This ensures you don't miss any crucial details.
Gathering and Sharing Relevant Information
Your DWI attorney needs all the relevant information pertaining to your case to mount a robust defense. This includes police reports, eyewitness accounts, and any other details surrounding your apprehension.
You should also inform your lawyer about your previous criminal history if any, as this may affect your sentencing or the prosecutor's willingness to negotiate a plea deal.
In addition, it's also essential to tell your lawyer about any other concurrent legal issues, such as divorce or child custody battles. These can greatly complicate your DWI case and should be addressed as part of a comprehensive legal approach.
Remember, any information you share with your attorney is confidential and solely used to help your case.
The Role of Honesty in DWI Cases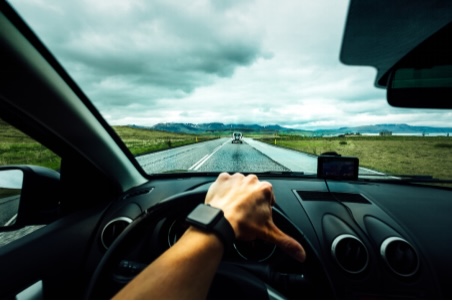 Honesty is crucial when working with your DWI attorney. Your lawyer's ability to defend you effectively is contingent on the accuracy and completeness of the information you provide.
If you withhold information from your lawyer, it may suddenly surface in court and weaken your defense. Therefore, being forthright with your lawyer might be the first step towards a successful outcome.
Besides, an attorney can only counsel you correctly, knowing the whole truth. This does not mean they endorse or approve your actions; rather, they are better positioned to protect your interests.
Recall that all the information you relay to your attorney is kept confidential under the attorney-client privilege. Consequently, you should feel comfortable discussing all aspects of your case with your lawyer.
Overall, a good working relationship with your DWI attorney is significant to your case's success. Clear communication, honesty, and active participation in your defense enhance this relationship. Remember, your attorney is your advocate and collaborator. Working together efficiently can help you navigate the complex legal process with relative ease and confidence.
Lerner & Weiss: Your Trusted Partner in Los Angeles Business Law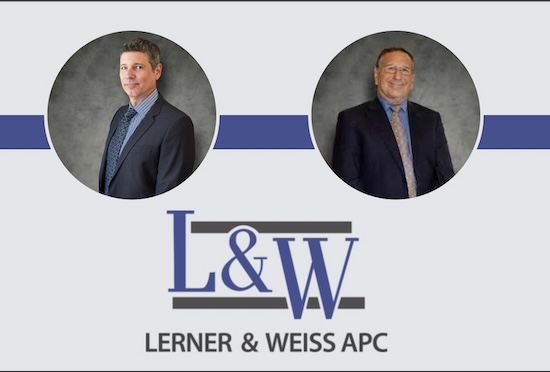 Legal disputes in business are quite commonplace. Whether you have well-defined relationships or thoroughly drafted contracts, as a business owner, you are likely to encounter a dispute at some point during your business's life cycle.
Depending on its complexity and the relationship between the disputing parties, a dispute may either be easily fixed, be negotiated after lengthy meetings, or even end up in the courtroom.
Whatever the complexity and nature of the dispute, the lawyers at Lerner & Weiss are equipped to deal with your business law queries. A full-service business law firm in Los Angeles, the firm was founded in 1980, and since then, it has assisted thousands of individuals and businesses in resolving issues related to Los Angeles business law. It's led by Leonard Lerner and Michael Weiss.
Lerner is a skilled litigator who has seen countless successful courtroom days throughout a practice spanning more than four decades. Weiss, a powerful negotiator, has a reputation for relentlessly advocating for his clients' interests.
What sets Lerner & Weiss apart from their competition is the firm's spirit of collaboration.
The firm's lawyers are experienced and knowledgeable about the unique issues in Los Angeles business law and the challenges faced by the local business community. They leverage this insight to craft the best business solutions and legal strategies. Some of the matters that they have developed expertise in are listed below.
Business Formations, Contracts, & Operations
Lerner & Weiss supports businesses at every stage, from formation to dissolution. When forming a business, it's vital to have the right structure in place, as that will have wide-ranging legal, financial, and tax implications. Based on your needs, the firm's lawyers will propose the best business structure for your company. Some of the most common business structures are sole proprietorships, general partnerships, limited liability partnerships (LLPs), joint ventures, C-corps, and S-corps. When their client is purchasing a new business, the lawyers at Lerner & Weiss expertly conduct due diligence to eliminate future surprises.
Breach of Contract
Contracts are part and parcel of carrying out business and are often used to clearly define the legal relationship between two parties. Disputes arise when parties differ in their interpretation of obligations or when one party has breached the contract's terms. The legal team drafts clear and strong contracts that prevent problems related to interpretation. Should a contractual dispute occur, the firm's lawyers strive to resolve it amicably, pursuing legal action when necessary.
Commercial Receivables Management Services
A crucial part of business is being able to collect your receivables on time. Outstanding debts, when not collected promptly, can create financial hardship, making it difficult for the business to sustain itself. Lerner & Weiss offers a commercial receivable management service to its clients. This service allows clients to focus on their business while the legal team utilizes all the legal methods at their disposal to recover receivables owed to the clients.
Partnership & Shareholder Disputes
As mentioned above, conducting business carries with it an inherent risk of a dispute. If you have a partnership or shareholder dispute, the legal team can help you navigate it with certainty and avoid costly litigation. However, should litigation be necessary, the team will leverage their combined experience of 60 years to formulate effective litigation strategies that ensure the best possible outcome for their clients.
If you are a business owner who has a query about Los Angeles business law, please contact the law offices of Lerner & Weiss. Their lawyers will be happy to speak to you and to assist you in achieving your business goals.