What Do You Do When You're Injured on the Job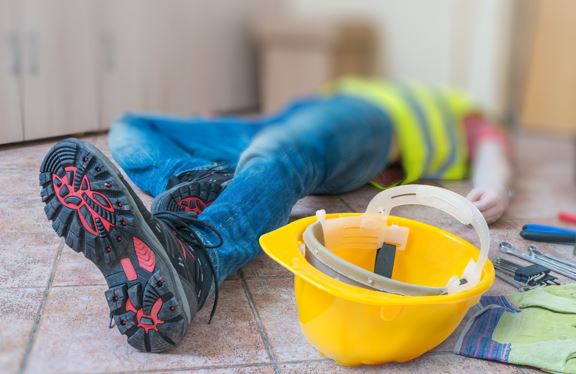 Employers reported 2.8 million work-related injuries in 2019 alone, the U.S. Bureau of Labor Statistics reports.
If you become injured on the job, you must take steps to protect your financial future and health. Considering the enormous number of occurrences each year in the U.S., unfortunately, it's only a matter of time before most of us join these statistics.
If you're in this position today, you need to understand how workers' compensation and the law can work for you. Those who don't educate themselves may find that they missed their opportunity to receive benefits.
In some cases, your only recourse may be to hire an attorney. Find out what you need to do next in the sections below!
Seek Medical Attention
Before you take any legal action, ensure that you've taken care of your health. Go to your doctor's office and find out if you'll need to see other specialists as well.
It's also crucial that you document your condition because state authorities will retrieve this information. Current legislation likely says you can only receive benefits for as long as a doctor says you need to recover.
Find out If Your Injury Qualifies
While some injuries are immediate, others happen over the long term. Some states do not recognize injuries due to stress on your body, for example.
If other exemptions apply, you'll want to understand the law surrounding your work injury. Making assumptions about the law could cost you a lifetime of compensation for your suffering. This information can especially matter to a lawyer building a case specific to your needs.
Report To Your Employer and State
After you've identified a work-related illness or injury, notify your HSR officer, they should have the appropriate Health and Safety Representative Training to adequately handle the situation. If disputes arise later, you'll want evidence that you did not delay telling your supervisor about your condition. You must contact them within three weeks of discovery or risk the denial of your claim.
For example, the State of Pennsylvania requires employers to submit a First Report of Injury after a work-related injury. The organization that you work for may continue to submit paperwork while you're on workers' compensation.
Manage Your Benefits
The benefits available and the length you can take advantage of them depend on state law. Assuming that you receive approval from the workers' compensation board, you need to manage your case.
The U.S. Department of Labor identifies four kinds of coverage in the country:
Wage replacement
Medical coverage
Vocational rehabilitation services
Other categories like death benefits
Depending on the law, you may have a limited amount of time to receive this from the state. When you believe that your workplace injury will persist, it's time to discuss permanent disability with an attorney.
Were You Injured on the Job?
Becoming injured on the job can be a terrifying experience. You may feel scared and uncertain about the future after this type of personal injury. However, with some education and legal representation, you don't need to fear.
Did you find something that helped you understand workers' compensation better today? You can discover more about this topic and even more legal concerns on our blog!
How to Deal With a Loved One Going to Jail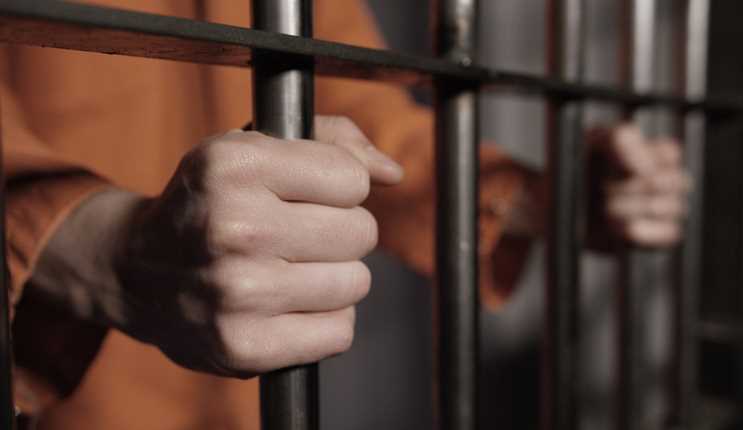 Did you know that 4.9 million people get arrested and go to jail every year? That's higher than the population of 24 US states!
Watching a loved one go to jail is one of the most stressful things you can endure. Even though they're the ones on the inside, it can have a devastating impact on those remaining on the outside.
What can you do to support your loved one while taking care of your own needs? Here are four tips that will help you through this difficult time.
Keep Communication Open
One of the best ways of supporting an inmate in jail is by continuing to keep in contact with them. This could involve taking their phone calls, writing letters, or making scheduled visits.
Don't feel you have to become an amazing poet or find something incredibly meaningful to say. Just being there to listen to them can mean so much, reminding them of the life that will be waiting for them when they get out.
Even if you speak or visit regularly, letters are a wonderful way to stay in touch while your loved one is incarcerated. They can revisit and reread their jail mail anytime they're feeling lonely or discouraged.
Work Through Your Own Grief Cycle
Going to jail isn't quite the same as death, but it may feel just as devastating — especially if your loved one receives a long sentence. Be prepared for each of the five phases of the grief cycle:
Denial (shock, fear, confusion, avoidance)
Anger (frustration, anxiety, irritability)
Bargaining (reaching out to others, struggling to find meaning)
Depression (helplessness, hostility, feeling overwhelmed)
Acceptance (exploring new options, creating a plan, moving forward)
If you expect the roller coaster of emotions in advance, you'll be better prepared to deal with each new wave as it comes.
Consider Your Financial Situation
Your financial situation can change instantly, especially if the person sitting in jail was the primary provider for the family. Take a close look at your budget and see what adjustments you'll need to make.
For example, do you or your teenaged children need to take a part-time job? Is it necessary to move to a smaller, more affordable home or stay with extended family for a while?
Focus on Self-Care
It's natural to have days when you feel angry, depressed, or hopeless. But rather than give in to despair, fight those negative feelings by creating a good self-care routine.
As much as your budget allows, do things that help you to relax and unwind. This might include getting massages, taking yoga classes, or speaking with a counselor.
Even free things like a long walk in nature, mediation, or journaling can help you battle negative feelings and adopt a more positive outlook.
Going to Jail: Providing Comfort & Support
Watching a loved one go to jail is distressing, but both of your lives will go on. Use the tips above to support your loved one during their incarceration while also taking care of yourself and your family's needs.
Was this article helpful for you? Keep browsing our website for other informative reads!
Law School Personal Statement Tips and Ideas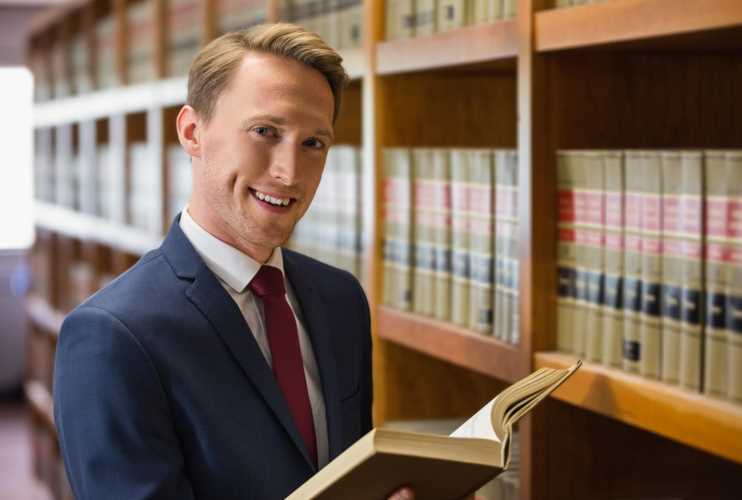 Do you want to impress the law school admissions committee? Then, you need to write a great personal statement and show what kind of individual you are. On the one hand, an essay about yourself is easy as you need to tell about your personality. On the other hand, it may be a challenging task as you should devote time for self-examination and create a catchy story. If you lack the time or skills to complete a law school personal statement, you can hire someone to write a personal statement for you. Professional writers will help you to create a personal statement that will stand out.
Experts share tips and tricks they use when writing personal statements for law school. Check them and follow them if you want to make the best impression on the admissions committee.
What is a Personal Statement and What Information Should It Include?
A personal statement is a story about yourself that should be written according to certain requirements. You need to stick to the word count – up to 1400 words. However, the requirements for personal statement structure may differ from school to school. That's why you need to be careful when you apply for a school to meet all of its requirements. Include the information that admissions officers won't find in your resume or recommendation letters. Your task is to present some new information that hasn't been anywhere else. Check the ideas on what to write about in your law school personal statement:
Tell about difficulties you have dealt with in your life and what exactly you did to cope with challenging situations.
Tell an interesting story about your personal achievements.
Write about a unique hobby that can characterize you as a personality.
Describe activities you feel passionate about, projects you have taken part in, and any situations that have contributed to your personal growth.
What Should You Keep in Mind When Writing a Personal Statement?
Before you start writing a personal statement, devote some time to the analysis of your life experiences. Self-examination will help you to write a clear and concise story. Here are some important things to bear in mind when writing your personal story.
Don't include too common phrases in your personal statement. It should sound original and not include cliches.
Write several drafts and choose the one that sounds best. Ask someone who can read your essay and give a constructive opinion.
Edit and proofread your personal statement to make sure it is free from any kind of errors. Use a grammar checker to avoid grammar and spelling mistakes.
A personal statement is your chance to enter a law school. So, take this task seriously and responsibly. It's a good idea to ask a professional editor to check your piece of writing and make improvements, if necessary.
How to Write a Law School Personal Statement that Will Stand Out: Effective Tips
Here are some tips and tricks that will help you to create an eye-catching personal statement.
Demonstrate how enthusiastic you are about entering a law school. Explain the reason for your choice. The members of the admissions committee should feel how committed you are and understand what value you can add to the law school.
Give examples of any life experience that was connected with the choice of your future profession.
Check personal statement samples. You're recommended to check examples of personal statements that are available on educational websites. Conduct research and analysis to feel the difference between good and bad personal statements. If you have no idea what to write about, find a good sample and get inspired. But remember that your paper should be completely authentic without plagiarism. Don't copy anybody's personal story – write your own story.
Describe your aspirations and the subjects you are interested in. You can start "Since childhood, I have felt passionate about …" You can make your personal statement more vivid by including fun and interesting facts from your life.
Tell more about what kind of personality you are. Share a story about unique life experiences and challenges you have overcome.
Demonstrate skills that can help you achieve success in your studies and your future profession.
Keep in mind your target audience and include the information admissions tutors want to find in your essay. They want to learn about what you are and why you deserve a place in law school. Be sure to include information about your personal qualities and plans for the future.
Stick to the structure: Organize your thoughts in a clear and concise way. A personal statement isn't just an interesting story about your hobbies. It should have a refined structure. Start with a brief introduction where you need to tell about the reason why you want to enter the law school course. Then, proceed to write the main body where you should tell about your experiences and achievements. And write a strong conclusion.
Don't pretend to be someone else. You need to be sincere and demonstrate your unique inner world to admissions tutors.
Remember that you should write a perfect personal statement if you want to get a place in law school. There are many students who want to have an opportunity to study law. If you want to be among those who are accepted, write a convincing and informative personal statement that will stand out.
What Should I Immediately Do if I Experience a Workplace Accident?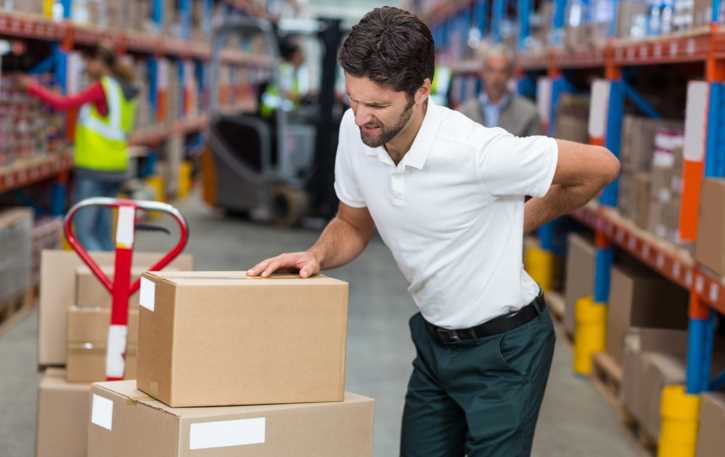 How often do you continue to work despite knowing that you're too tired? Most of us can say that we have. This common occurrence isn't the best idea, though. In fact, it's downright dangerous.
Overexertion is the top cause of workplace accident claims.
In other words, take a break if you feel you need to. It could prevent a workplace injury. Not all accidents are as preventable as not overexerting yourself, though. That's why it's so important to know what to do if you get into a workplace accident.
Read on to learn the exact steps you should take to protect your rights.
Get Medical Help
First thing's first. After an accident, you need to get medical help ASAP. If your accident is serious, then don't hesitate to call 911. Otherwise, call out to co-workers or nearby witnesses to help.
If you don't feel a 911 call's warranted, then it's still important to get checked out. You need to have a physical to determine the extent of the injuries you received. The longer you wait to get checked out, the more you're putting any potential compensation at risk.
Inform Your Employer
If possible, then you should let your employer know about the accident before you head to the doctor. That way, your employer or co-workers can secure the scene.
This will help them start investigating what caused your accident. It could also help prevent another accident.
File a Claim
Once you've gotten medical care and alerted your employer, then filing a claim is the next step. Your employer likely carries worker's compensation insurance. If so, then they'll be the ones to take the next step. All you need to do is provide them with your diagnosis.
Consider Your Path Forward
Will worker's compensation benefits support you? Will your physical recovery be long-term?
Next, you need to consider your path forward. If worker's compensation benefits aren't an option, then you may need to seek out a lawsuit.
Talk About Your Situation With a Lawyer
Depending on your situation, worker's compensation benefits may not cover all your losses.
If you're struggling or expect to suffer for a long time, then it's advised you consult with a lawyer. They'll help you determine your options. Read this article for more information.
Did You Experience a Workplace Accident This Year?
A workplace accident can be minor or it can be life changing. Regardless of how severe you think it is, you need to take the steps above. Doing so will protect both your physical health and your right to compensation.
The last thing you want to do is risk either of those. Failing to take these steps could make your injury worse or leave you bearing the costs of your accident.
Are you looking for more valuable information to help you keep thriving this year? If so, then you already know you're in the right place. Keep looking through our blog now to see more of our favorite content.