How to Handle a Houston Texas Motor Accident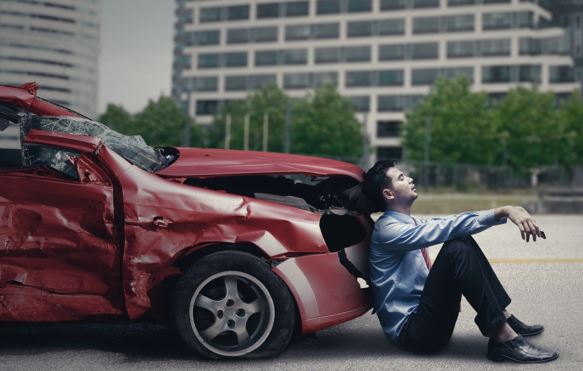 Even the most experienced and cautious drivers get into car accidents. No matter how skilled you are behind the wheel, you can never control other drivers, road conditions, wildlife, or pedestrians.
There are nearly six million car accidents in the US every year. Eventually, you might become part of that statistic.
As such, it's vital to learn what to do after a motor accident. While not all Texas car crashes lead to damages, injuries, or lawsuits, you need to set yourself for success, just in case.
Let's talk about the steps you need to take if you're involved in an accident. Keep reading for everything you need to do after a motor vehicle accident.
Ensure Everyone is Out of Harm's Way
First and foremost, you must take steps to make sure no one else is at risk of being injured or killed. For example, if one of the vehicles is on fire and someone is trapped inside or unconscious.
Conversely, if the motor accident happened on a busy or high-speed roadway, other drivers can pose a risk to everyone's safety. Make sure anyone who is safe to move (i.e. no neck or back injuries) is out of the vehicle and off the street. Then, if possible, move the vehicles off to the side of the road.
Call 911 and Check for Serious Injuries
Once everyone's safety is confirmed, call 911 to report the car crash to the proper authorities. During your phone call, the 911 operator will ask you about everyone's physical condition.
You'll need to relay vital information to the operator so they can prepare the emergency response team. If there are serious or life-threatening injuries, they'll be able to notify the emergency responders ahead of time.
Exchange Information with the Other Driver(s)
Next, whether you have been involved in a city car accident or a wreck on a remote highway, you need to exchange information with the other driver. This is incredibly important for insurance purposes and potential legal issues.
The information you need includes:
The driver's name and contact information
The driver's insurance company and policy number
A description of the driver's vehicle (make, model, color, license plate number, VIN)
If the other driver is hysterical, aggressive, or otherwise unapproachable, do your best to stay calm. Now might not be a good time to get their information. Wait for the police to arrive and get the information once you know you're safe.
Don't Say Anything That Conveys Fault
After a motor accident, it's also important to know what not to do. For example, one of the worst things you can do is admit fault in any way.
While talking to the other driver, witnesses, or the authorities, avoid saying anything that might convey you were responsible for the accident. This can be used later to invalidate your case or place the blame for the accident on you. Avoid saying things like:
I'm sorry
I didn't see you
I don't even know what happened
I was distracted by…
To avoid saying something that might be used against you, limit your conversations with witnesses, the other driver, and anyone else involved in the accident. You must cooperate with the police. However, think carefully before speaking.
Never Agree Not to Report the Accident
Another motor accident mistake to avoid is agreeing to not report the accident. This can come back to bite you in multiple ways.
First, even a minor car accident can result in personal injuries. If you don't feel the injuries at the time of the accident, that doesn't mean they don't exist. For example, whiplash caused by an accident can take anywhere from several hours to several days to present symptoms.
If you don't report the accident, it could void your Texas car insurance coverage. It can also prevent you from getting the financial compensation you need for injuries and damages to your property.
Collect Evidence
After a motor accident, it's a good idea to gather as much evidence as possible from the scene of the incident. This evidence will prove valuable if you need to file a large insurance claim, pursue a lawsuit against the liable insurance company, or prove fault.
Here is a quick list of what you need:
Photos of the accident scene (including tire marks on the road, damaged property, etc.)
Photos of your injuries and/or the injuries of your passengers
Photos of vehicle damage (interior and exterior of both vehicles)
The names and badge numbers of the police officers who respond
A copy of the police officer's notes and their accident report
Witness statements and contact information
A written statement of your recollection of the accident
The more evidence you have, the stronger your case will be. It might also help you prove/disprove fault.
Wait Before Officially Filing Your Insurance Claim
While you need to let your insurance company know you were involved in an accident, don't file an official claim or accept a settlement just yet. First, you need to understand the types of damages you've experienced, both to your property and to your health.
Get checked out by a doctor to make sure you know the extent of your injuries. As noted earlier, symptoms of car crash injuries can be delayed. A medical professional will not only help you understand your injuries, but they will also provide you with credible documentation.
Lastly, you need to reach out to an experienced motor accident attorney about this to fully understand your case. They will explain the types of damages that you can sue for, how much money you can expect to win, and how to handle the legal aspect of your case.
Most car accident attorneys offer free consultations and only charge contingency fees. This means you won't have to pay anything unless you ultimately win your case.
Are You Prepared to Handle a Motor Accident?
Life is unpredictable, you never know what's going to happen when you walk out your door. You could get a job promotion or be involved in a motor accident. Regardless, every day has the potential to fundamentally affect your life.
Make sure you're prepared to handle anything that comes your way. Knowledge is power.
For more lifestyle advice and tips on how to handle all of life's ups and downs, check out some of our other articles before you go. Our blog was created to provide sound advice to readers like you.
Heather Breeze Reveals What Family Court Taught Her About Life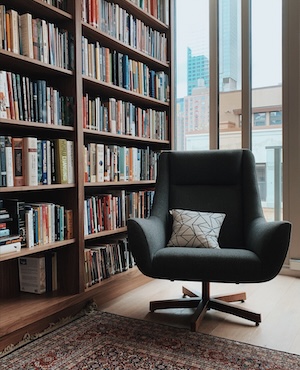 Being a family lawyer means gaining a deep insight into relationships, familial conflicts, and life in general, every day. It's a demanding and sometimes emotional job. But it's one that teaches you important lessons about life, says barrister and professional mediator Heather Breeze.
Throughout her career, Australian barrister Breeze has had a diverse range of clients. Earlier in her career in England, she represented people in insurance claims and malpractice suits. As a mediator, she's represented corporations in commercial disputes. But there's one part of her legal practice that's taught her more about life and human existence than any other. And that's family law.
"It's a really important area of law," says Breeze. "There's an enormous amount of good that can be done in it. And there's got to be an angle when you're working as hard as we all work where you're really adding value."
A barrister at Sydney-based 8th Floor Garfield Barwick Chambers — where her husband, barrister and professional soccer referee Matthew Breeze, also practises — Heather Breeze represents husbands, wives, and parents in all manner of family disputes. Here are three things that working in family law has taught Breeze over the years.
The Best Path Through Conflict Is To Talk It Out 
Being a barrister and representing family members in court proceedings means Breeze is accustomed to adversarial situations. In fact, she thrives in such circumstances and is a fierce advocate for her clients. But after decades of experience as a litigator, she knows full well that the most productive way through a family conflict is to talk things out and come to some form of agreement by finding a middle ground.
"Arbitration is a shortcut around the real nastiness of a courtroom," she avers. "And a courtroom is a nasty, nasty place for a litigant to be in. Arbitration is better than that. Mediation is, has to be the gold standard."
It's easy to get pulled into conflict when the stakes are as high as they are in family disputes. When a parent is threatened with losing their child, it's entirely natural that the only thing they want to do is fight. And while standing your ground and fighting for what you believe in is important, it can often lead to a winner-takes-all mentality that blinds people to compromises that can lead to positive outcomes.
As well as being an experienced barrister, Breeze is a partner in a mediation practice called Mediate3. While using the same essential skills — negotiation, advocacy, and empathy for her clients — being a mediator in a mediation is very different from being a barrister in a court case.
Mediation is a form of alternative dispute resolution that works by bringing opposing parties in front of a third-party, independent mediator. The mediator isn't there to pass judgement or take sides. Instead, the mediator's role is to bring the parties together in an agreement that's mutually beneficial.
Heather Breeze says that when it comes to bringing opposing parties to a mutually beneficial outcome, talking it through in mediation is far more successful that litigation.
"Fighting is counterproductive. There's always a better alternative," says Breeze. "Litigation is counterproductive."
Some People See Parenthood as a Right — But It's a Privilege
One of the most difficult lessons Heather Breeze has learned from representing parents in custody cases is that oftentimes people see parenthood as a right. She's lost count, she says, of the number of times she's seen mothers and fathers come to court demanding their rights as a parent — to custody or visitation.
But courts simply don't see parenthood in this way, she shares.
"Parents sort of come at this thing thinking, I've got rights. I need to be able to spend time with my child — that's my right. And I have to say — because nobody understands that parents have no rights — that [in law] they've got no entitlement to spend time with their child. They've got every obligation to support the child, but a court will never approach any sort of arrangements in relation to a child's residence with the idea that a parent has a right to their child," Breeze explains.
In her mind, the court has it a little backward in treating parenthood in this way, because the emotional regulation of parents and family law is something she thinks the court ignores.
"But it's something that can't be ignored. It's not realistic and it's not natural," says Breeze. "Of course, parents believe that they've got a right to spend time with a child."
But while she thinks the courts should recognise the way parents feel about their rights, there is nonetheless a lesson to be had in the way judges approach the question of custody: First and foremost, parenthood is a privilege, and an obligation. Viewing parenthood in this way, thinks Breeze, will not only make you a better parent, but if you're faced with familial conflict, it will better help you understand how to deal with the situation — and the courts.
Happiness Comes From Contentment and Contentment Comes From Hard Work
The last lesson Heather Breeze has taken from her work in the family courts is one that doesn't come from the actual work she does. Instead, it comes from the process of doing the work, and her long years of experience and commitment.
Working as a family law barrister isn't an easy gig. It's long hours. It's emotional. It's opening yourself up to difficult situations. And it's making sure you're there for your clients — whenever and wherever they need you. In other words, it's damn hard work. But that's one of the things Breeze loves about her job. Working in family law has taught her about the value and importance of working hard.
"What I say to my kids and what I was taught, is that happiness comes from contentment. And contentment comes from hard work," says Heather Breeze. "I say it all the time. We all want to be happy, but it's understanding what [happiness] is."
Heather Breeze adds that among her friends and colleagues, she's widely regarded as being terribly clever and terribly successful and terribly vivacious.
"But I'm not. I'm just a regular person who works very, very hard. And I like work. There's no magic to it," she says. "My greatest success is the five extraordinary children that I have, who are all just absolutely phenomenal. They work hard [and are] decent people. And that's really all you need to do [to be happy]. Work hard and be a decent person."
Find a Compassionate and Knowledgeable DUI Lawyer in Salt Lake City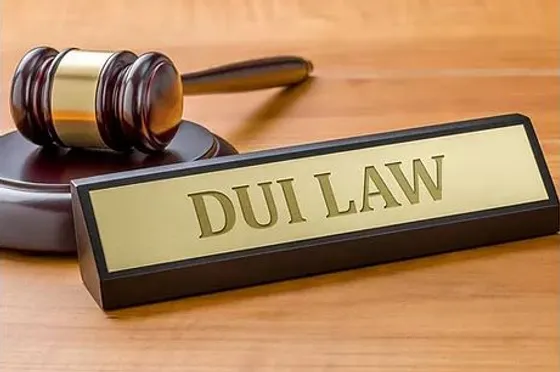 When it comes to facing a DUI charge, having the right kind of legal support can make all the difference.
Whether you have been accused of driving under the influence or are looking to mitigate existing charges against you, finding a qualified and experienced DUI lawyer in Salt Lake City is paramount.
With so many lawyers claiming expertise in these types of cases, it can be difficult to make sure that yours will provide compassionate counsel with knowledgeable results.
In this blog post, we're going to discuss what sets apart a great law office from an average one when it comes to securing successful outcomes for DUI offenders.
We'll go over questions you should ask potential attorneys as well as how to know if they really understand Utah's unique laws regarding DUIs and their associated consequences.
What to Look for When Selecting a DUI Lawyer in Salt Lake City
If you've been charged with a DUI in Salt Lake City, you'll want to make sure you have the best possible representation in court. But with so many lawyers out there, how do you know which one to choose?
The first thing to look for is experience. You want a lawyer who has handled plenty of DUI cases and knows the ins and outs of the legal system.
You should also consider their track record—in what percentage of their cases have they won or had reduced charges?
Finally, don't forget about the personal connection. You want a lawyer who you feel comfortable with and can trust to fight for your rights.
By keeping these factors in mind, you can find the right DUI lawyer to help you navigate this difficult situation.
How to Research Your Options for DUI Lawyers in the Area
If you find yourself facing a charge of driving under the influence (DUI), it's crucial to hire a competent lawyer to defend your case. However, not all attorneys are created equal.
With so many options available, how do you know which DUI lawyers in your area are best suited for your case? One of the most effective ways is to do your research. Start by looking online and reading reviews from past clients.
You can also check with your local bar association to see if the lawyers you're considering have a good reputation. The key is to be thorough and to choose a DUI lawyer who is experienced and knowledgeable in handling cases like yours..
Benefits of Working with a Compassionate and Knowledgeable DUI Lawyer
Getting a DUI charge can be a terrifying experience, and the legal system can be complex and difficult to navigate. That's where having a compassionate and knowledgeable DUI lawyer can provide invaluable assistance.
A skilled attorney can not only help guide you through the legal process but also provide much-needed support during what can be an emotionally trying time. They can help you understand your rights, negotiate on your behalf with prosecutors, and work to minimize any potential penalties.
Moreover, their expertise and understanding of the law can ensure that your case is handled skillfully and efficiently, giving you peace of mind and the best possible outcome.
Having a compassionate and knowledgeable DUI lawyer by your side can make all the difference in a trying legal situation.
Understanding the Cost of Legal Representation from a Utah DUI Lawyer
The cost of legal representation from a Utah DUI lawyer can be a source of concern for anyone facing a DUI charge. It's important to understand the factors that go into determining the cost, so you can make an informed decision about your legal representation.
A lawyer's experience, expertise, and track record of success are all important factors to consider when choosing representation. Additionally, the complexity of your case and the amount of time and resources required to build a strong defense will impact the overall cost.
While the cost of representation may seem daunting, keep in mind that hiring a skilled and experienced DUI lawyer can ultimately save you significant time, money, and stress in the long run.
Preparing for Your First Meeting with Your Salt Lake City DUI Lawyer
If you've been charged with driving under the influence in Salt Lake City, hiring a DUI lawyer is a crucial step in protecting your rights and minimizing the potential consequences.
However, meeting with a lawyer for the first time can be intimidating. Don't let nerves get the best of you; preparation is key.
Before your initial meeting, gather any documentation related to your case, including police reports and breathalyzer results.
Be honest with your lawyer about the details of your arrest and any prior criminal history. Remember that your lawyer's job is to advocate for you, so it's important to establish a strong and honest relationship from the start.
With a little bit of preparation and a willingness to work with your lawyer, you can feel more confident and secure as you navigate the legal process.
Choosing the right DUI lawyer in Salt Lake City is an important decision that can make all the difference in your case. With careful planning and the assistance of a qualified professional, you can overcome this difficult circumstance successfully.
How Can You Report Workplace Harassment Incidents in Las Vegas?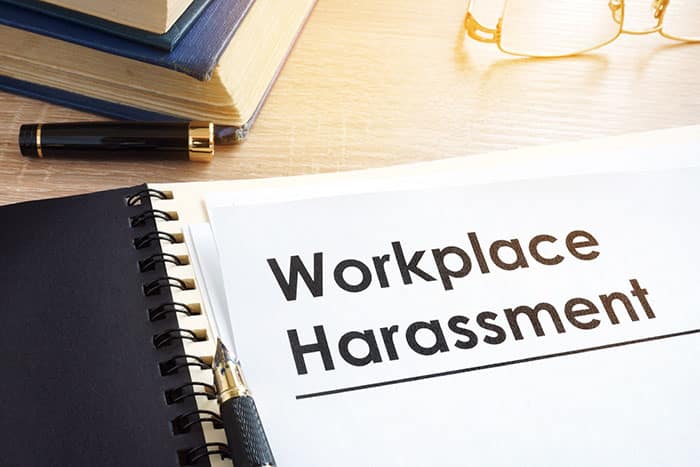 Workplace harassment is a general term that may include several actions such as:
Verbal abuse
Bullying
Work shaming
Physical/sexual assault
Covert microaggressions.
It is imperative to respond when you have personally encountered workplace harassment or witnessed it happening.
Recognize that if you have experienced harassment, it is probable that others have faced similarly unacceptable behavior before and may continue to do so unless addressed promptly.
Therefore, it is essential to contact Ace Legal Group, an employment law firm in Las Vegas, immediately to address and resolve workplace harassment issues.
Small business owners who experience workplace harassment confront much more significant difficulties.
What if the owner of the company is harassing you?
What if the department handling your claim is not human resources?
It is difficult to pursue justice in this circumstance. In Las Vegas, reporting workplace harassment is essential to ensure a safe and respectful work environment.
Employees can begin by following their company's established procedures for reporting incidents.
How can the work culture be fixed?
There are many toxic environments, even though no one should have to deal with harassment at work. This is why a project called as Workplace Harassment Ends Now, or WHEN, was established. You have the power to lead change in the workplace.
Do you wish to foster a more civil workplace? You must first sign a Pledge of Commitment to show you are dedicated to establishing respectful, harassment-free workplaces for future generations.
Tell your employer about Project WHEN if you know that things at work must change. There are several methods for businesses to become engaged, from facilitated meetings to start the conversation about what is not working to the WHEN Organizational Certification, which leads employers through a comprehensive process to build respectful workplaces for everyone.
Your company can also use the Employee Culture Pulse Survey to evaluate the office environment and the success of your harassment-reduction initiatives. To help your business address areas for improvement, Project WHEN will assess the findings and give data that can be used.
You might be interested in the WHEN Professional Certification if you are passionate about bringing about change at work. The information, credibility, and resources needed to impact change within their firm will be provided to students who complete the online certification courses.
Seeking legal counsel is another avenue for those facing harassment. Remember, taking action against workplace harassment is crucial for your well-being and the integrity of the workplace.