Why the Kruger National Park should be on everyone's travel bucket list!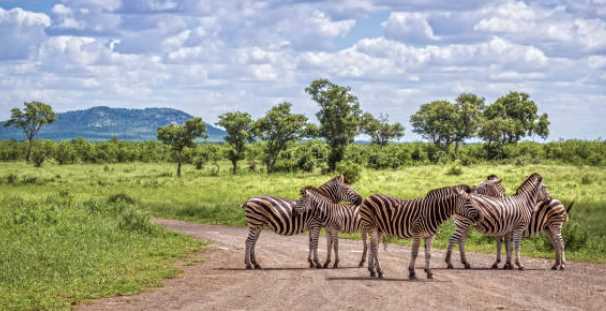 Listing all the reasons why this vast, diverse, and beautiful wildlife reserve should be on your bucket list, would result in a very long list indeed! So, we'll just focus on a few of the really compelling ones.
But first, a bit about the park and its history.
A brief history of the Kruger National Park
In 1898, the Kruger National Park was established by Paul Kruger, president of the then Zuid-Afrikaansche Republiek, later known as the Transvaal. He realised the Lowveld animals needed protecting after the depredations of the Gold Rush. Hunting was therefore restricted in the area between the Crocodile and Sabie in 1884. In 1898, the Sabie Game Reserve was established.
Later renamed the Kruger National Park, Scottish-born conservationist James Stevenson-Hamilton was appointed as its first warden. Nicknamed 'Skukuza' by the local people, (because he 'turned everything upside down' when he banned all hunting in the reserve!), Skukuza camp and Skukuza Airport near it are named in his honour. History buffs will find the Stevenson-Hamilton Memorial Library at Skukuza fascinating.
Now here are just some of the reasons why you must go to the Kruger:
The sheer scale and diversity of the Kruger is amazing
With a surface area of more than 7580 square miles, the Kruger is bigger than the state of Israel! With 16 macro ecozones, it houses more than 750 animal species, 20,000+ insect species, and close on 2000 species of plants and trees. It contains 254 cultural heritage sites and 130 indigenous rock art sites.
The unbelievable richness of its flora and fauna
Of course, you most likely already know about the Big Five that can all be seen in the Kruger – lions, leopards, rhinos, buffaloes, and elephants. You might even have heard about the cute Little Five – antlions, the leopard tortoise, the rhino beetle, the red-billed buffalo weavers, and the tiny elephant shrew.
But have you heard about the marvelous Big Six of the Kruger's bird kingdom? They are all impressive birds in their own right, and include:
the large Kori bustard
the Old World lappet-faced vulture
Africa's biggest eagle, the stunning martial eagle
the stately saddle-billed stork
the rare Pel's fishing owl
the solemn-looking southern ground hornbills
The even Bigger Five
No, no – these are not dangerous! These are the foremost of Africa's beautiful trees and are all stalwarts of the Kruger's diverse biomes. The Bigger Five include:
The iconic Lowveld baobab which grows close to 100 feet tall with a circumference of close to 33 feet.
Unjustly maligned as causing malaria, the beautiful fever tree is easy to identify with its characteristic green trunk and branches.
The fire-, drought and termite-resistant knob thorn is one of the most characteristic trees of the Kruger. Its leaves, seed pods and flowers are all important food sources for animals.
The deciduous marula tree bears delicious fruit that is incredibly high in vitamin C, and has edible, highly nutritious nuts. But no, sorry, it's a myth that eating the fruit makes elephants drunk!
With butterfly-shaped leaves, the hard and termite-resistant mopane tree is host to the famous mopane worms. Their cocoons are harvested to produce the most beautiful silk!
The quirky critters that will amaze and delight you
The Kruger is host to unusual and sometimes very rare animals. How about seeing if you can spot an aardvark, or the rare and endangered aardwolf? The incredibly rare springhare, the Cape pangolin, and bushveld rain frogs might present even greater challenges.
Don't be scared if you see a rare giant stick insect; they are harmless to humans. The same can't be said for that fearsome little fighter of the African bush – the honey badger! These tough, feisty, and fearless creatures are best given a wide berth.
The lesser bushbaby, the smallest primate in Africa, poses a different kind of danger. You will fall in love with it and want to take it home!
You can visit the Kruger all year round
If you love heat, you will revel in the Kruger in the summer – it can get very hot! If that does not appeal to you, you had best go in winter. The nights will be chilly, but the lovely sunny days are delightfully warm and temperate.
The Kruger's website offers comprehensive information about the different temperatures and rainfall you can expect throughout the year.
Access to the Kruger is really easy
If you are on holiday in South Africa, and want to see the Kruger as an add-on, nothing could be simpler. You can book direct flights to the Kruger Mpumalanga International Airport from Johannesburg, Cape Town, and Durban.
The Park has 10 different gates making it easy to gain access – just be sure to check the opening and closing times. Skukuza Camp in the Park also has its own airport.
The Kruger is family-friendly and affordable
With lots of safe entertainment for young and old, the Kruger is ideal for that family getaway. Different types of accommodation are available to suit every preference, taste or budget.
Whether you want a luxury Safari in the Kruger National Park, a simple camping excursion, or an energetic holiday encompassing lots of hiking and backpacking – the Kruger is the place to go!
Why You Should Consider Moving To Another State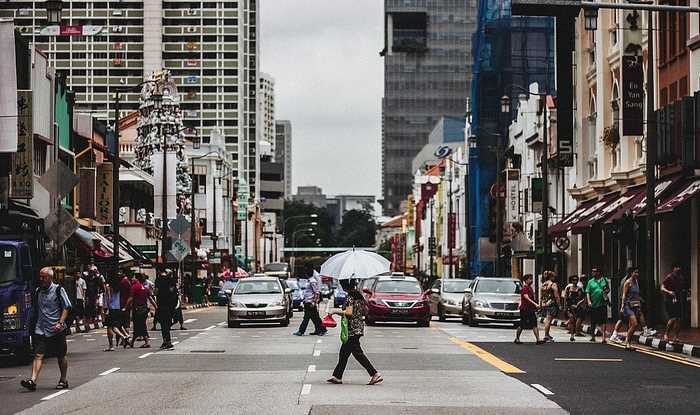 If you're looking to relocate, whether moving from one state to another or from one city to another within the same state, interstate moving companies are an excellent way to find the best price for your move and ensure everything goes as smoothly as possible.
Since interstate moving companies have experience handling moves across state lines, they know how to avoid the problems that could arise with an in-state move and keep costs low simultaneously.
There are many reasons it's beneficial to use an interstate moving company when you move, but here are just a few.
You Can Have a Fresh New Start
Experiencing a fresh start may be just what you need. Shifting to a new location can do wonders for your life, and the best interstate moving companies can help make the process more accessible.
Best interstate moving companies will take care of all the heavy lifting for you so that when it comes time to settle in, all you have to do is relax and enjoy your new surroundings. It is never too late for a change, and if you are ready for an exciting opportunity, why not give yourself one by moving? It's time to stop putting things off and start living out your dreams!
You Will Grow as a Person
Moving to another state can be a huge move. You must understand the hard work and dedication it will take to make a move like this. One thing to consider before moving anywhere is how it will affect your job.
The most successful relocation situations are when a company moves its employees closer or near them, and the person starts over from scratch in a new industry. If you're not looking for that change, decide how much time, energy, and money you will invest in finding similar employment opportunities in your new residence.
No matter what decision you make, know that as long as you don't go about barging, any experience will be good for your personal growth.
It Might Be Much Cheaper Where You Move
The cost of living can vary depending on the state that you move to. If you're considering moving to another state, take a look at these interstate moving companies that might offer the best deals on your move.
Not only will they transport your belongings, but they will also help you make all the necessary arrangements and provide anything else you need to ensure a smooth relocation experience.
Most importantly, compare quotes from multiple companies to find the one with rates that work best for your budget.
You Might Have More and Different Job Opportunities
You may have difficulty finding work if you live in a smaller area since your employer can afford to hire fewer people. Moving to another state will expand your horizons and allow you to experience a different lifestyle.
When deciding on what state you should move to, consider that the cost of living varies from one location to another. For example, if you move from San Francisco to New York City, the cost of rent for an apartment will be much cheaper even though both locations have plenty of job opportunities.
Researching how each location compares before making a decision is very important as it could help save you money in the long run.
You Get to Make New Friends
Moving to a new state is such an amazing thing to do. There are many reasons to move, but one not often discussed is making new friends. When you have a more diverse population, you can have so many different experiences.
Maybe you want to make friends that are also interested in anime and cosplay? Maybe you want to make friends with people who appreciate fine wine? Whatever your interest is, someone out there shares your passion, and now you don't have to keep up on two hobbies.
You Get to Experience Different Cultures
You get to experience different cultures and lifestyles if you make the jump! Even though it is a big decision, there are ways to make it as easy on yourself as possible. For example, hiring an interstate moving company will help you with your packing and unpacking needs!
They take care of everything so that you can focus on more important things like saying goodbye to your friends and family. Plus, they specialize in these sorts of moves so that they can provide expert advice and tips throughout the process. With so many benefits, it's hard not to consider making this change because life might get better for you.
Conclusion
Find the best interstate moving companies before you start packing your bags. Picking the wrong one can lead to a headache and make your move unnecessarily stressful. The good news is that you can find reviews on many different options with just a little research to make this process much easier!
Why long term RV parks are better than trailer parks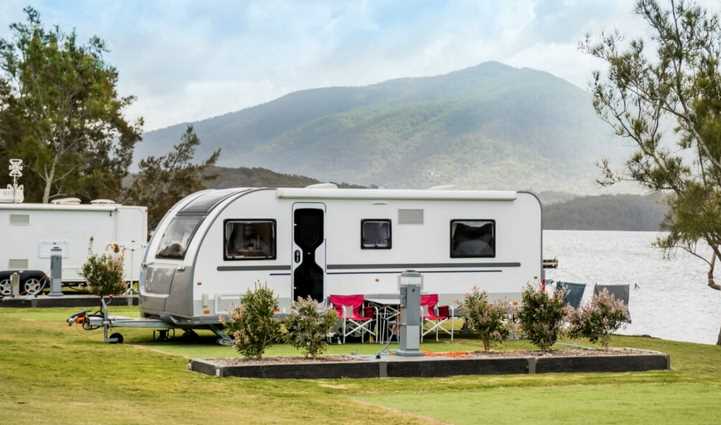 In recent years, there has been a growing trend of people living in RVs full-time. This lifestyle has many benefits, but one of the biggest is that you can choose to live in a long term RV park. Here are four reasons why long term RV parks are better than trailer parks.
The benefits of long term RV parks
RV parks provide a great option for long-term living, especially if you are looking for an affordable and flexible housing solution. Here are some of the key benefits of long-term RV parks:
Cost savings – Long-term RV parks typically offer discounts for extended stays, meaning you can save money on your overall housing costs.
More amenities – Many RV parks offer a wide range of amenities and activities, from swimming pools and playgrounds to laundry facilities and social events. This can make life more enjoyable and convenient, especially if you are living in your RV full-time.
A sense of community – Staying in an RV park for an extended period of time can help you develop a strong sense of community with your fellow campers. This can make living in an RV more enjoyable and fulfilling.
The drawbacks of trailer parks
Trailer parks have a number of drawbacks that make them less desirable than long term RV parks. For one, they are often located in less desirable areas, such as near industrial sites or in flood zones. Additionally, trailer parks typically have fewer amenities than RV parks, such as laundry facilities and playgrounds. Finally, trailer parks can be noisy places, with people coming and going at all hours of the day and night.
Where to find RV parks and trailer parks
There are many different places to look for RV parks and trailer parks. For RV parks, you can check out the park listings of several websites that deal with RVs, such as Escapees or Good Sam Parks.
Better locations of RV Parks
RV parks are much better than trailer parks for a number of reasons. First, they are typically located in better locations. They are often near major highways or interstates, which makes them easy to get to. They also tend to be near cities, which means there are more things to do nearby.
Second, RV parks typically have better facilities than trailer parks. They often have nicer bathrooms and showers, laundry facilities, and sometimes even swimming pools. They also tend to have more electrical outlets and better Wi-Fi service.
Third, RV parks typically have more rules and regulations than trailer parks. This means that they are generally cleaner and more well-kept. And since they are typically run by professional management companies, you can be sure that the staff will be helpful and friendly.
Why long term RV parks are better
There are many reasons why long term RV parks are better than trailer parks. For one, they usually have better amenities and more activities for residents to enjoy. They also tend to be located in more desirable areas, which means that you'll have a nicer view from your RV.
Another reason why long term RV parks are better is that they tend to be more social places. There are usually more people around to chat with and make friends with. This can make living in an RV park a much more enjoyable experience.
Finally, long term RV parks typically have lower monthly fees than trailer parks. This is because they don't have the same overhead costs as trailer parks (e.g., they don't need to maintain roads and sewer lines). As a result, you can save money by choosing to live in a long term RV park.
Conclusion
So there you have it. Long term RV parks are a great alternative to staying in a trailer park. Often times you can find that the rates are better for the amenities that you will get at a RV park and also you will have a better sense of community. You can click here to learn more about a long term park that we found near Sarasota, FL.
5 Cool Ways To Relax On A Private Jet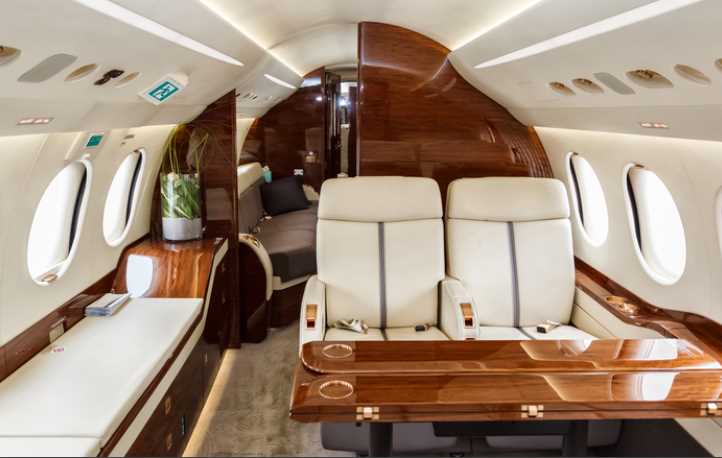 Everyone is stuffed together like sardines in economy class. It's an achievement if you manage to fall asleep for a few hours. People with long legs will feel like they're being tortured because the seats are so close together.
It's the exact opposite on a private jet because you can stretch your legs, but it's also possible to take your relaxation to the next level. Let's look at some fantastic ways to maximize your comfort while flying private.
Drink A Few Cocktails
The most outstanding jets offer you many beverage options, which include cocktails and a selection of wines/beers. You don't need to wait until you arrive at your destination to enjoy margaritas and mojitos.
Make sure you tell the company what you want before arriving at the airport, so they'll have plenty of time to stock the jet. It's easy to drink too much alcohol while flying private, which makes things difficult when you land.
Exercise On The Floor
Walking is the only exercise you can do on commercial flights unless you count basic things like shoulder shrugs and forward bends. When flying on a private jet, you'll be able to do yoga, squats, and lunges.
Exercising is a great way to relax while flying, but it offers excellent health benefits too. You don't want to run into a problem like deep vein thrombosis. It's extremely dangerous when you're so far from a hospital.
Get A Relaxing Massage
Some private jet companies offer wellness options, which include relaxing massages. Don't ask a hostess to give you a message unless it's definitely included. It could easily offend someone even if you're not trying to be sleazy.
If your partner tries to massage you during a commercial flight, it will upset other passengers. Nobody will give you dirty looks on a jet. How much does it cost to fly private? It's worth every penny if massages are on the table.
Ask People To Be Quiet
If you're paying for a private jet, you can ask everyone else to be quiet. The flight attendants won't talk to you unless it's an emergency. You won't be able to hear anything except a little noise coming from the aircraft.
It's impossible to achieve the same results on a commercial flight, even if you wear earplugs. You can't tell other passengers to stop talking. You might run into problems when flying private with kids.
Wear Your Pajamas To Fly
It's possible to wear pajamas when flying on a private jet. You can even take your shoes and socks off, which is more relaxing. You won't feel comfortable wearing pajamas on a commercial plane unless you're very confident.
Everyone will be talking about you behind your back. Flight attendants won't always let you fly without socks, especially if your feet smell. Some jets come with a private bedroom, so you can fall asleep in your underwear.
Relaxing On A Private Jet Is Easy
Even if you don't use any of the tips we've talked about today, you'll still feel very relaxed on private jets. That's one of the reasons why they cost more than commercial flights.