Why the Kruger National Park should be on everyone's travel bucket list!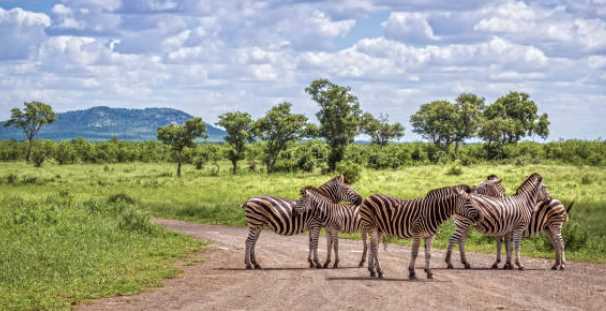 Listing all the reasons why this vast, diverse, and beautiful wildlife reserve should be on your bucket list, would result in a very long list indeed! So, we'll just focus on a few of the really compelling ones.
But first, a bit about the park and its history.
A brief history of the Kruger National Park
In 1898, the Kruger National Park was established by Paul Kruger, president of the then Zuid-Afrikaansche Republiek, later known as the Transvaal. He realised the Lowveld animals needed protecting after the depredations of the Gold Rush. Hunting was therefore restricted in the area between the Crocodile and Sabie in 1884. In 1898, the Sabie Game Reserve was established.
Later renamed the Kruger National Park, Scottish-born conservationist James Stevenson-Hamilton was appointed as its first warden. Nicknamed 'Skukuza' by the local people, (because he 'turned everything upside down' when he banned all hunting in the reserve!), Skukuza camp and Skukuza Airport near it are named in his honour. History buffs will find the Stevenson-Hamilton Memorial Library at Skukuza fascinating.
Now here are just some of the reasons why you must go to the Kruger:
The sheer scale and diversity of the Kruger is amazing
With a surface area of more than 7580 square miles, the Kruger is bigger than the state of Israel! With 16 macro ecozones, it houses more than 750 animal species, 20,000+ insect species, and close on 2000 species of plants and trees. It contains 254 cultural heritage sites and 130 indigenous rock art sites.
The unbelievable richness of its flora and fauna
Of course, you most likely already know about the Big Five that can all be seen in the Kruger – lions, leopards, rhinos, buffaloes, and elephants. You might even have heard about the cute Little Five – antlions, the leopard tortoise, the rhino beetle, the red-billed buffalo weavers, and the tiny elephant shrew.
But have you heard about the marvelous Big Six of the Kruger's bird kingdom? They are all impressive birds in their own right, and include:
the large Kori bustard
the Old World lappet-faced vulture
Africa's biggest eagle, the stunning martial eagle
the stately saddle-billed stork
the rare Pel's fishing owl
the solemn-looking southern ground hornbills
The even Bigger Five
No, no – these are not dangerous! These are the foremost of Africa's beautiful trees and are all stalwarts of the Kruger's diverse biomes. The Bigger Five include:
The iconic Lowveld baobab which grows close to 100 feet tall with a circumference of close to 33 feet.
Unjustly maligned as causing malaria, the beautiful fever tree is easy to identify with its characteristic green trunk and branches.
The fire-, drought and termite-resistant knob thorn is one of the most characteristic trees of the Kruger. Its leaves, seed pods and flowers are all important food sources for animals.
The deciduous marula tree bears delicious fruit that is incredibly high in vitamin C, and has edible, highly nutritious nuts. But no, sorry, it's a myth that eating the fruit makes elephants drunk!
With butterfly-shaped leaves, the hard and termite-resistant mopane tree is host to the famous mopane worms. Their cocoons are harvested to produce the most beautiful silk!
The quirky critters that will amaze and delight you
The Kruger is host to unusual and sometimes very rare animals. How about seeing if you can spot an aardvark, or the rare and endangered aardwolf? The incredibly rare springhare, the Cape pangolin, and bushveld rain frogs might present even greater challenges.
Don't be scared if you see a rare giant stick insect; they are harmless to humans. The same can't be said for that fearsome little fighter of the African bush – the honey badger! These tough, feisty, and fearless creatures are best given a wide berth.
The lesser bushbaby, the smallest primate in Africa, poses a different kind of danger. You will fall in love with it and want to take it home!
You can visit the Kruger all year round
If you love heat, you will revel in the Kruger in the summer – it can get very hot! If that does not appeal to you, you had best go in winter. The nights will be chilly, but the lovely sunny days are delightfully warm and temperate.
The Kruger's website offers comprehensive information about the different temperatures and rainfall you can expect throughout the year.
Access to the Kruger is really easy
If you are on holiday in South Africa, and want to see the Kruger as an add-on, nothing could be simpler. You can book direct flights to the Kruger Mpumalanga International Airport from Johannesburg, Cape Town, and Durban.
The Park has 10 different gates making it easy to gain access – just be sure to check the opening and closing times. Skukuza Camp in the Park also has its own airport.
The Kruger is family-friendly and affordable
With lots of safe entertainment for young and old, the Kruger is ideal for that family getaway. Different types of accommodation are available to suit every preference, taste or budget.
Whether you want a luxury Safari in the Kruger National Park, a simple camping excursion, or an energetic holiday encompassing lots of hiking and backpacking – the Kruger is the place to go!
What to bring with you on a picnic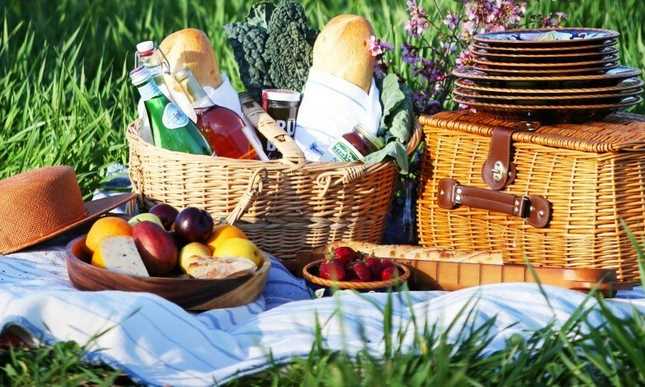 So, you are going on a picnic? Well, great! After all, the summer months are soon approaching, and the days are getting much longer. That is why having a picnic is a great way to spend your time during the summer days. All you have to do is invite some friends, family members, or even colleagues along with you in order to enjoy some lovely food with lovely company. If you are planning on attending or hosting a picnic, then you have come to the right place. Continue to read on in order to learn about the things that you should bring with you when you go for a picnic.
Food!
Unsurprisingly, food is the number-one thing that you need to bring with you. What is a picnic without food? So, if you are going on a picnic, be sure to bring along some good food with you. There are so many different food items that you can bring with you when you are having a picnic. So, the real challenge is narrowing down your list of potential candidates. Examples of foods and drinks that you can bring along with you to a picnic include cheese, wine, sandwiches, burgers, and breadsticks. Of course, whatever you choose to bring is totally dependent on your own likes and preferences. However, since a picnic is typically a social event, be sure to bring foods that other people enjoy too. So, if your friend who loves fruit is coming along too, then why not purchase some fresh strawberries, apples, or cherries for the picnic? Importantly also, if you are the person hosting the picnic, then make sure to ask the guests about their dietary requirements and preferences just in case anyone has any allergies. When you are out on a picnic and it is sunny, be sure to check out Just-glasses.co.uk in order to get some sunglasses to protect your eyes.
Drinks
Since people usually have picnics when it is sunny outside, an important thing that you should bring with you on a picnic is drinks. Of course, the most important beverage that you should carry is water. This is because your body needs to stay well hydrated, especially in the heat. So, bring along with you plenty of water, enough for everyone, when you are going on a picnic. Aside from water, you can also bring an array of juices. For example, you could bring fresh juices (e.g., apple, orange, and pineapple juice) or sparkling water. What is important is that you ensure that there is variety so everybody can find and pick an option that they enjoy.
Entertainment
Aside from the very important food and drinks, if you want to make the picnic an enjoyable one, then it is recommended that you also bring some entertainment. While you will certainly have the opportunity to chat and talk with your friends and family, you can elevate the picnic experience by bringing along some entertainment too.
The entertainment that you choose is up to you. For example, you could choose to bring a speaker with some music or boardgames. The options are truly endless.
7 Solo Travel Tips You Need to Know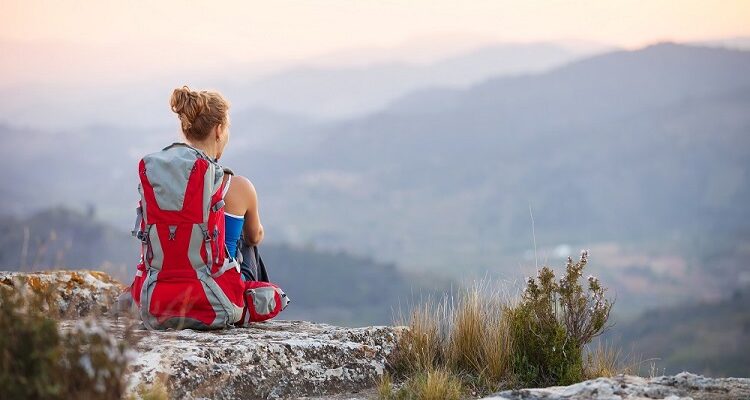 Because of increased remote jobs, traveling positions, and the coronavirus pandemic, traveling alone has grown immensely over the last three years.
In fact, solo traveling now makes up about %18 of all travel.
If you are one of the %18 of individuals taking a trip unaccompanied by a loved one, you may be worried about boredom, loneliness, or safety.
Below we have seven things you need to know to stay safe and entertained, so keep reading for some helpful tips.
Schedule Calls or Video Chats
Keeping in contact with your loved ones can make a solo trip a lot easier.
Schedule daily calls with the people you miss most to keep them in the loop, stay in the loop yourself, remove any anxiety on either end and help you stay entertained.
These scheduled chats can give you something to look forward to each day and is the perfect way to avoid feelings of disconnection.
Choose a Safe Area
No matter age, gender, or occupation, being alone in a foreign area can be scary so choosing a safe location to spend your time makes a huge difference in how much you enjoy your trip.
Unfortunately, it is not uncommon for solo travelers to be targeted for crimes. Therefore, before booking your hotel or planning events, you should search the crime rate in the area and look at hotel reviews. Additionally, it may be good to bring items for self-defense like pepper spray or a taser.
Take Plenty of Pictures
The best way to share your travels is to take many pictures to show people when you get home.
Whenever you wish that another person was sharing your experiences with you, pull out your camera and document the adventure.
Your loved ones will enjoy hearing all about the places you visited and the things you saw.
Additionally, the excitement of telling the stories can keep any feelings of loneliness at bay.
Go Out and Enjoy the Area
Sitting in the hotel room feeling lonely and anxious is helpful to nobody. So instead, go out, have fun and explore the area.
Many people feel uneasy or uncomfortable doing things alone, but solitude and independence are empowering and offer the best self-reflection, self-care, and growth opportunities.
Besides, while out and about, you may meet some incredible people or discover a new passion.
You can find tons of fun things to do while away on eventbrite.com.
Share your Location and Itinerary
To help keep your loved ones from worrying about your safety, you can send them a copy of your itinerary and use a location-sharing app.
Life360, Glympse, and Find my friends are apps that share your real-time location with those whom you give access.
If a situation were to arise that left a friend or family member concerned about your safety, having your itinerary and location gives them a last known location for investigative purposes.
Book a Good Hotel
If loneliness or boredom is a primary concern, book a hotel that can keep you busy.
Many hotels are aware of the increase in work-related bookings and recognize the importance of having great amenities and entertainment.
Consider booking a hotel that offers:
A pool or spa
Free wifi
A bar
Dining
Events
A workout facility
Business areas
In addition to amenities, it may be helpful to book a hotel close to activities and shopping centers so you can explore the area when bored.
Bring a Copy of your Emergency Information
Another safety tip for solo travelers is bringing an updated copy of your emergency information.
Consider printing multiple copies of documentation that includes your emergency contacts, medical history, doctor information, and allergies. Take those copies and place one in your pocket and one in your purse or briefcase.
Additionally, you protect yourself further by wearing jewelry that identifies allergies or medical conditions like diabetes or heart problems.
Having important identification information could be life-saving if anything happened to you while away.
Traveling to an unfamiliar area without anyone there to experience the adventure can be nerve-wracking. Luckily, there are many things you do to help you feel safe, connected, and enjoy your trip.
Consider booking a hotel with great amenities, sharing your location, documenting the trip with photos, and planning some activities to keep your mind at ease and entertained.
Reasons why your laptop is the best travel buddy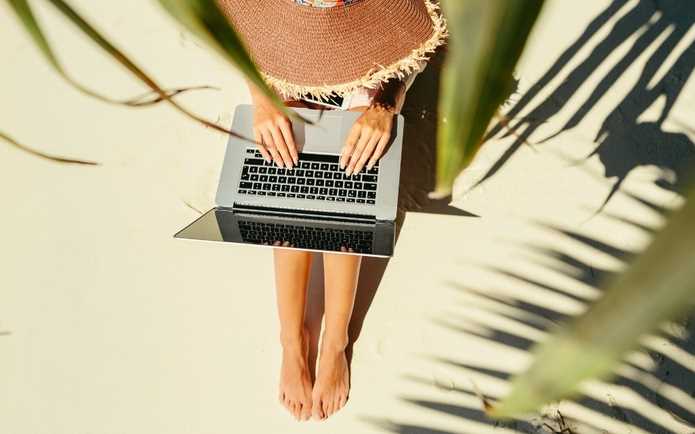 When traveling, few consider taking their laptop with them for a number of reasons. The biggest of these being that they don't want to risk losing it, and they don't want the burden of carrying it about.
Depending on where you are going and how long for though, bringing your laptop with you while you travel can be a great idea. If you're going away on a beach trip, you're probably not going to need it, but when it comes to a number of other travel situations, you really might.
From traveling around a country of the continent for a few weeks to visiting loved ones in another country for a month or two, there are many situations where you'll be glad you brought your computer.
Here are just a few.
Your own personal, portable TV
With so many streaming services available now, your laptop is your ticket to all the TV shows and movies you want when traveling.
Even if you don't use it as much as you think, by just packing your Lenovo, you will be guaranteeing yourself hours of entertainment should you need it. Nothing on hotel TV? Facing a 10-hour flight with nothing to do? Your laptop can really save the day in this case.
While you may be worried about not having access to the internet, there are so many ways you can download what you want to watch beforehand just in case you need it when out in the sticks.
Work, if you really need to
A big reason that people don't travel as much is that they worry about what they'll do for work. Besides booking time off and taking the odd trip here and there, few workers take the risk and venture on a long trip away somewhere.
This is down to not being able to fund their travels, but this doesn't have to be the case. With the rise in remote working, you don't just have to be in the office to make money anymore. In many cases, as long as you have your laptop or computer with you, you're good to go.
While you might not want to, knowing you can log in and get some work done if you need to can be a huge relief when you're away.
Keep in touch with home
While you can do this from your smartphone or tablet, laptops are so much easier to use when it comes to keeping in touch with those at home.
Not only does the bigger screen allow for much easier chatting over the video, but you don't have to worry about running out of battery all the time. While you may not be going away long enough to feel that you need regular contact with back home, much like the working example, it can be a good thing to have just in case.
Travel comes into your life for many different reasons. Why some of these won't require you to bring your laptop, it can truly be the perfect travel companion at times.