When To Hire An ERISA Lawyer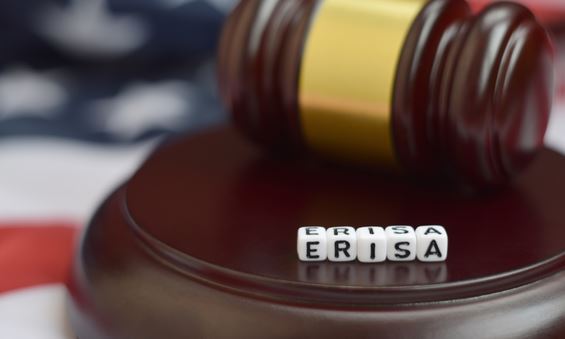 The laws that safeguard employees and their benefits are laid out in the Employee Retirement Income Security Act (ERISA). It includes healthcare, disability insurance, 401(k) plans, retirement plans, and severance packages. As an employee, you are entitled to the protection of these benefits under the ERISA Act and its amendments. However, there are specific circumstances in which your employer might disregard your rights.
If you experience any of the following, speak with an ERISA lawyer.
To explain how ERISA laws work
The ERISA requirements are intricate and difficult to comprehend. Additionally, they have strict definitions to eliminate space for error. As a result, you might not be able to comprehend the assertions made in the information and paperwork an employer sends you regarding ERISA compliance. A lawyer can therefore be useful in assisting you in deciphering the meaning.
You'll benefit from working with an ERISA attorney to better understand the components and funding of pension and health plans. According to ERISA, the managers of your plan's assets have a fiduciary duty to ensure compliance with investment decisions, investment diversification, and cost-cutting measures. The use of technical words, though, can put you off because you might not comprehend what is being said.
Your employer must follow certain mandatory processes that are outlined in ERISA. But instead of letting this material overwhelm you, you can always speak with an ERISA lawyer from Beckemeir LeMoine Law to explain these regulations in a way that you can comprehend.
To address mismanagement of funds
Employers may misappropriate employee assets, charge pension plans incorrectly, or incur losses on 401(K)s in certain circumstances. This could be the result of malicious intent or financial processing errors. Speak with an ERISA lawyer if your data is inaccurate.
The ERISA offers a number of protections that make it simple for you to obtain disability payments. It includes information on your eligibility for benefits, rules for changing your benefits, and a list of the medical issues the plan covers. If an employer does not follow these guidelines as laid out, they are in violation of ERISA requirements.
Another scenario is when plan administrators don't operate in your best interest. This problem, for instance, appears when you suffer investment losses in a pension plan about which you were not informed. Again, you can hire an ERISA advocate to defend your rights and interests if you believe that your investments were not properly monitored, cared for, or managed.
Depending on the situation, your employer may be subject to both civil and criminal consequences. To ensure you regain your benefits and their interests, you will need the experience of an advocate.
To oversee the ERISA case proceedings
ERISA claims are common situations where you need legal representation. These claims also require a significant commitment of an attorney's time, effort, and expertise. An ERISA attorney will represent you in your claims. In these situations, you must communicate well because you could need the documents you used for future reference.
It is the job of an ERISA attorney to gather all the proof necessary to back up your claims. Their advantage is that they help you support your claims of contract violation, bad faith, or fraud. They provide you freedom of choice and command over the details you provide in a court of law. Additionally, they safeguard your safety from intimidation and guarantee that your shares are treated fairly.
Untying the knot: Insightful stories and advice on divorce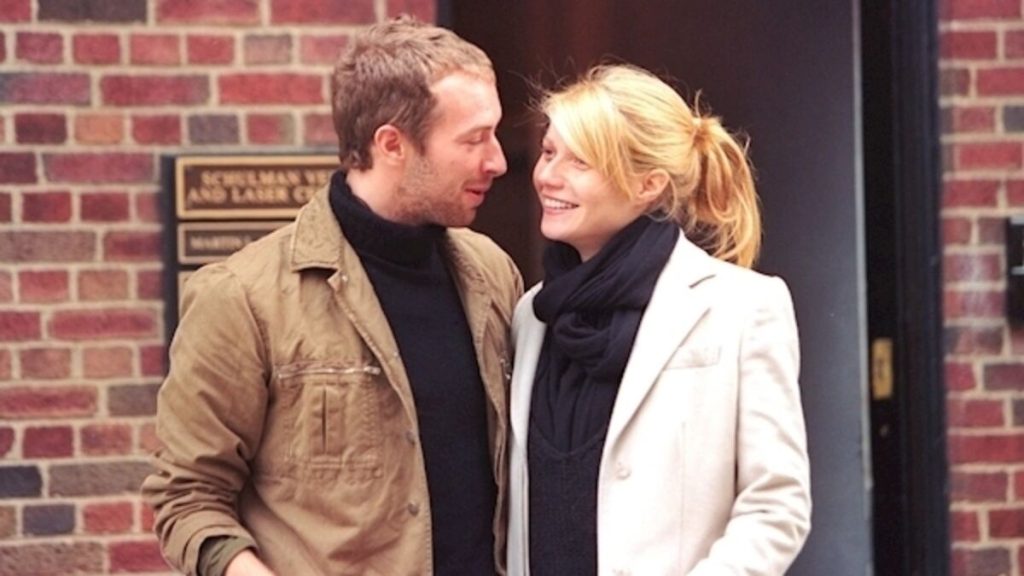 Divorce is a complicated and often emotionally charged process. Couples must overcome differences and agree on dividing assets, managing finances, and establishing parenting responsibilities. Facing the unknown can be daunting, but it doesn't have to overwhelm you. With thoughtful preparation, understanding your rights, and some professional guidance, you can go through the divorce process as efficiently as possible.
The first step in untying the knot is to understand the different ways that divorce can be pursued. Each state has its requirements and laws for obtaining a divorce; however, there are two standard options: litigation or mediation/collaborative law approach. In a litigated divorce, each party is represented by a lawyer, and the divorce is settled through court litigation. This process can be lengthy and costly, as lawyers must present evidence to support their clients' positions in court.
On the other hand, the mediation/collaborative law approach allows couples to work with a neutral mediator who helps them make decisions about parenting plans, splitting assets and debts, spousal and child support, etc. The mediation/collaborative law approach is often less expensive than litigation because no court costs are involved.
Parties should also consider preparing for divorce financially. Getting one's finances in order before filing for a divorce will go a long way when it comes time to dividing assets during the proceedings. It can involve gathering financial documents, discussing assets and debts with one's spouse, setting up a budget for the post-divorce period, determining child support payments if applicable, and creating a plan for managing funds during the divorce.
Additionally, parties should know their rights under the state's divorce laws regarding property division and spousal/child support. Depending on each individual's circumstances, a party may be entitled to different types of support from the spouse during or after the divorce proceedings. For example, a florida common law marriage may entitle one party to alimony or property division rights that are not necessarily available in a legal marriage.
For those facing the prospect of divorce, it is crucial to remember that many resources are available to help untie the knot. Divorce counseling can be particularly beneficial for couples who cannot reach an agreement and need professional guidance on best handling their situation. Professional mediators can also assist in helping couples identify common ground and develop a resolution amenable to both parties.
Both parties should remember that it is crucial to keep communication open, even during a complicated divorce. Divorce can be an emotional experience, and each individual must make sure they have the support of family and friends throughout the process. Additionally, counseling or therapy services may help both parties move forward with their lives and learn from their experiences.
Practical tips for healing after a divorce
The healing process after a divorce can be as complex as going through it. But, with thoughtful planning and preparation, anyone going through this challenging experience can begin to move forward and start rebuilding their life.
The first step to healing is to create a self-care plan. It may involve scheduling time for activities that bring joy and relaxation, such as reading, taking walks outdoors, or participating in a hobby. Additionally, getting ample rest and eating healthy meals can help reduce stress during this period.
It is also important to recognize negative emotions and cope with them healthily. Activities like yoga, pilates, or meditation can help manage intense emotions, while talking to friends or family members who understand and support your situation can also provide comfort. If needed, professional counseling services may also be beneficial for managing severe emotional distress related to the divorce process.
Another way of coping with past trauma associated with the divorce is by writing down one's thoughts and feelings on paper or through a journaling app, which allows individuals to express themselves without fear of judgment and provides an outlet for releasing frustrations suppressed during the divorce proceedings.
Those going through a divorce should find ways to re-establish their identity outside their marriage role. Celebrating personal successes, both big and small, is one way of building up self-esteem which has likely taken a hit during this challenging period. Additionally, engaging in activities that give back to others, such as helping out at an animal shelter or helping out in other charitable causes, can be suitable for restoring balance after experiencing significant life changes from a divorce.
The final word
Divorce is often seen as an overwhelming burden that no one wants. But with thoughtful planning and knowledgeable guidance, couples can navigate the divorce process successfully and look towards a brighter future. Understanding your rights, preparing financially, communicating openly, and seeking professional help are all valuable ways to untie the knot with success. Ultimately, each individual should remember that divorce does not mean the end of their relationship; it is just a new chapter that can lead to better things.
How to Achieve Fair and Just Compensation if You Get Injured at Work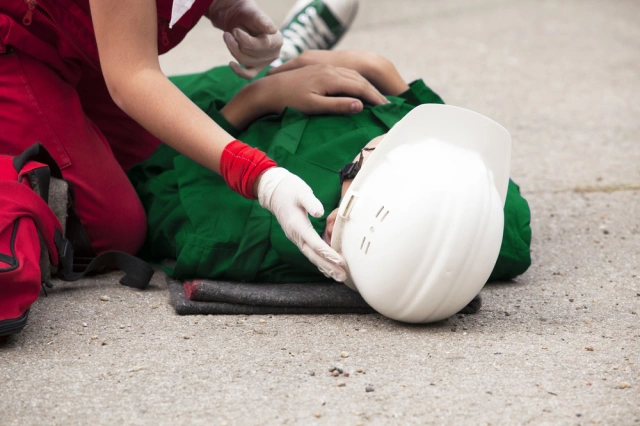 Experiencing an injury at work can be a distressing and challenging situation. Whether it's a minor accident or a more serious incident, it's important to understand your rights and options for fair and just compensation. In this article, we will explore the steps you can take to ensure you receive the compensation you deserve in the event of a workplace injury. So, let's navigate through this process with valuable insights and friendly guidance.
Seek Immediate Medical Attention
The first and most crucial step when injured at work is to seek immediate medical attention. Your health and well-being should be your top priority. Visit a healthcare professional who can assess and document your injuries, provide necessary treatment, and maintain a record of your medical condition. Prompt medical attention not only ensures your recovery but also establishes an official record of your injuries, which can be essential for your compensation claim.
Report the Incident to Your Employer
It's essential to report the workplace injury to your employer as soon as possible. Notify your supervisor or manager about the incident, providing details of what happened, when it occurred, and any witnesses present. This step is crucial because it initiates the official reporting process and creates a documented record of the incident. Failure to report the injury promptly may complicate your compensation claim later on.
Document Evidence
To strengthen your compensation claim, it's important to gather and document evidence related to your injury and the circumstances surrounding it. Take photographs of the accident scene, your injuries, and any hazardous conditions that contributed to the incident. Collect witness statements and keep a record of any conversations or correspondence with your employer, insurance providers, or anyone else involved in the process. This evidence will be valuable in supporting your claim for fair compensation.
Consult with Lawyers
Consider seeking legal advice from experienced personal injury lawyers Lismore or in your local area. Lawyers specializing in workplace injury cases can provide invaluable guidance, support, and representation throughout the compensation process. They will assess your case, explain your rights, negotiate with insurance companies, and help ensure that you receive fair and just compensation for your injuries, medical expenses, lost wages, and other damages.
Follow the Proper Legal Procedures
It's important to adhere to the legal procedures and requirements when pursuing a workplace injury claim. Your lawyer will guide you through the necessary steps, including completing the relevant paperwork, submitting your claim within the specified timeframe, and meeting any statutory requirements. By following the proper procedures, you can ensure that your claim is handled efficiently and effectively.
Keep Detailed Records
Maintain a thorough record of all documents and communications related to your workplace injury claim. This includes medical records, bills, receipts, correspondence with your employer and insurance providers, and any other relevant paperwork. Having organized records will help you stay informed, track the progress of your claim, and provide essential documentation if your case goes to court.
Cooperate and Follow Medical Advice
Cooperate fully with your healthcare providers, attend all necessary medical appointments, and follow their advice and treatment plans. This demonstrates your commitment to your recovery and strengthens your claim for compensation. It's important to provide accurate and complete information about your injuries, symptoms, and limitations, as this information will be crucial in determining the appropriate compensation you should receive.
Remember, each workplace injury case is unique, and the compensation process can vary. By seeking immediate medical attention, reporting the incident, documenting evidence, consulting with knowledgeable lawyers, following proper legal procedures, keeping detailed records, and cooperating with medical advice, you can increase your chances of achieving fair and just compensation for your workplace injury.
How to Pick the Best Lawyer for a Bicycle Accident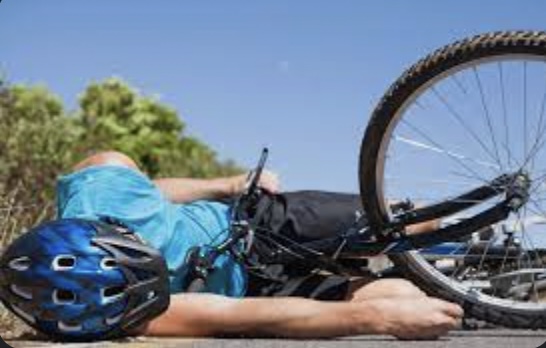 Introduction
Injuries from bicycle accidents can be rather severe. If you've been in a bike accident, you must retain the services of an experienced bicycle accident lawyer to protect your interests. Though numerous lawyers in your region may advertise that they handle bicycle accidents, not all are competent. Finding the right lawyer is worth it. Here are some professional suggestions on choosing the finest bike accident attorney for your case.
Look For Referrals and Recommendations
The best way to locate a lawyer is through local recommendations. If you have previously dealt with that attorney, ask them for a suggestion from a bike accident attorney. This kind of recommendation is often entirely trustworthy.
Check with your neighborhood bar organization for a referral service that can put you in touch with lawyers experienced in bicycle accidents. Legal professionals are frequently screened before being accepted into these referral networks.
On their websites, bar associations often feature subject area practice committees where lawyers specializing in a particular law field can connect. Look for the current and previous chairs of the committees dealing with personal injury or motor accidents. These lawyers frequently have experience in this field of law and are well-respected by their colleagues.
You do not want someone exclusively practicing insurance law to handle your bicycle injury case. No honest lawyer would even take on a case in an unfamiliar field.
However, it's equally crucial that you avoid hiring somebody with extensive experience working for insurance providers. The attorney may be accustomed to representing insurance. That can imply they won't make the necessary effort to defend you. Recall that experience is fantastic. The appropriate experience, though, is far more crucial.
Pick a Legal Representative with a Good Track Record
You want a lawyer with experience with bicycle accident claim. Finding out that information, however, might be more complicated than it first appears to be. You may research courtroom victories. But most personal injury claims are resolved outside of court. Settlements are frequently treated in confidence.
A good law company such as hallandale beach bicycle accident lawyer would be pleased to give you information on the results of cases similar to yours in the past. Those who openly discuss their findings are usually more capable than those who are less receptive to doing so. Discover the typical payout amount for their bicycle accidents. If you can, ask what proportion of the typical settlement reaches their clients' bank accounts.
Inquire About Their Prior Cases
Be confident in your ability to ask questions while speaking with several attorneys. By doing this, you may be sure to choose the best course of action eventually.
You should inquire about the lawyer's experience treating bicycle accidents comparable to yours as one of the most crucial inquiries. Any business worth your time will be happy to provide this information.
Look For Reasonable Settlement Estimates and Appropriate Contingency Fee Structures
The victims of sudden bicycle accidents may suffer long-term effects. Even if someone breaks their wrist, they could lose their job for months. This can result in additional costs. Due to the concealed expenses, most claimants do not speak with the solicitors.
However, most bicycle accident attorneys work on a contingency fee basis, a delayed fee structure. Both the clients and their legal counsel benefit from this arrangement.
Most bicycle accident lawyers work on a contingency fee basis, meaning they take a cut of the client's financial settlement as payment. Frequently, a lawyer won't be paid by the client if they cannot obtain financial compensation.
The majority of respectable bicycle accident law firms will cover all required court charges, which may include pricey expert witness fees. This price structure enables injured cyclists to benefit from knowledgeable legal representation without paying upfront fees or out-of-pocket expenses.
 Conclusion
Finding the ideal law company such as hallandale beach bicycle accident lawyer to help you during this difficult time may be difficult and frustrating. However, by using these pointers, you should have no trouble locating a trustworthy bicycle accident lawyer who will work tirelessly on your behalf to secure the just compensation you require.