The Ultimate Guide on How to Get More TikTok Views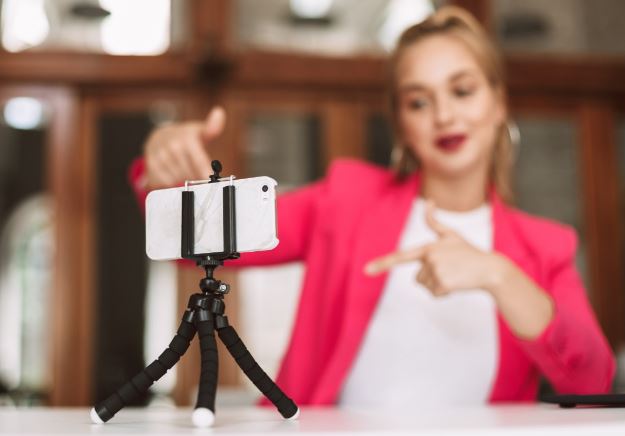 You've recorded a TikTok video that you believe is pretty hilarious. After a few days, disappointment sets in when you realize that you don't have any new followers. Hardly anyone has looked at your video.
You're not sure how to get more TikTok views so you can become internet famous. It's not as hard as it seems. If you overthink it, there's a good chance that you'll forget something small, such as adding the right hashtags.
You've also got to bring something fresh to the table and if all else fails, pets get views. These aren't the only TikTok tips that will help you out. Check out this guide to learn more.
Use Hashtags
Making a great video doesn't matter if nobody sees it. Take the same amount of time choosing relevant hashtags that you did recording the video. If you find good hashtags, don't keep using the same ones over and over again.
You want them to be as relevant as they are popular. Use one popular tag, one that isn't so popular, and one that relates to sound. Before you use a tag, check how many views it has.
Consider using local hashtags, as well. This will bring in people who love to travel around the world.
Optimization is Important
You can buy TikTok likes, but that won't help you much if you don't optimize your profile. Add the best profile picture that you have. If you don't have a good one, pay someone to clean up a bad one for you. You can find a Freelancer that will do it for a few dollars.
Write a description that describes the kind of work that you do on TikTok. In this description, add a link to your social media profiles. This way, people can follow you on all platforms.
Clean Up Well
Being super attractive isn't a requirement for becoming TikTok famous, but you shouldn't look disgusting either. Get a nice haircut that suits you.
Wear clothes that you've cleaned and pressed. Put on a little bit of makeup if you want. You don't have to use a lot to rake in the views.
Don't Skimp Out on Quality
You can take hours putting on makeup and choosing your wardrobe for your video. You can have solid content, but if the quality is bad, nobody is going to want to watch it.
If you're filming with a smartphone, you need one with a good camera. Play around with your bulbs to find the best lighting possible. To emphasize the details of the photographs, you should consider LED ring light. Choose a backdrop that can appeal to several people.
You're not going to throw up your video as soon as you finish recording. You have to edit first. Invest in software that has plenty of features for you to work with.
Share Your Videos Across All Social Media Pages
We know that this article is about how to get views on TikTok, but you shouldn't leave your videos on that single platform. Share your profile on your Instagram.
This way, your followers can check out your videos. TikToks are pretty popular on Pinterest, as well. By not neglecting it, you can rack up quite a few followers.
Collaborate With Others
You might not have a lot of followers, but trendsetters and influencers do. You can look into collaborating with someone who's already an established creator.
It will give you some exposure to that person's followers. If they like what you have to bring to the table, you might see your likes shoot through the roof.
Be Creative
Many people get their likes from taking on TikTok challenges. That's one way to go about it, but there's also a special charm with being a trendsetter yourself.
You never know. You might make an iconic video that other people decide to follow. If others don't copy you, you'll at least get them talking.
Take Advantage of New Challenges
Every once in a while, TikTok challenges will come about. When that happens, take advantage of them and do them. If you tag them with the challenge hashtag, the algorithm will put it on the "For You" page.
This leaves it up for more people to see it. That means more followers for you.
Feature Your Pet
Almost no one can avoid the allure of an adorable pet. People who love animals will comment on videos more than almost any other user.
Videos that have a lot of comments tell the algorithm that people are interested in it. This will boost it to the front page, where you'll reel in the other pet lovers on the internet.
Make sure that when you make a video with your pet that you don't do it too often. You don't want your puppy to become better known than you are.
Use Music
It's hard to grab likes if your video is silent. Add in a popular song by using TikTok's built-in tracks. If you do so, it will raise your chances of going viral.
How to Get More TickTok Views and Become Internet Famous
Are you trying to gain new followers on TikTok? It's not as hard as it seems as long as you know how to sell yourself. You've also got to tag your videos with the right hashtags or else nobody is going to see your creations.
You can also take challenges to make your way to the "For You" page, which will give you even more exposure. If you're looking for more ways to make yourself internet famous, check out our blog daily for even more tips and tricks.
How TikTok can be the next major medium for Digital Marketing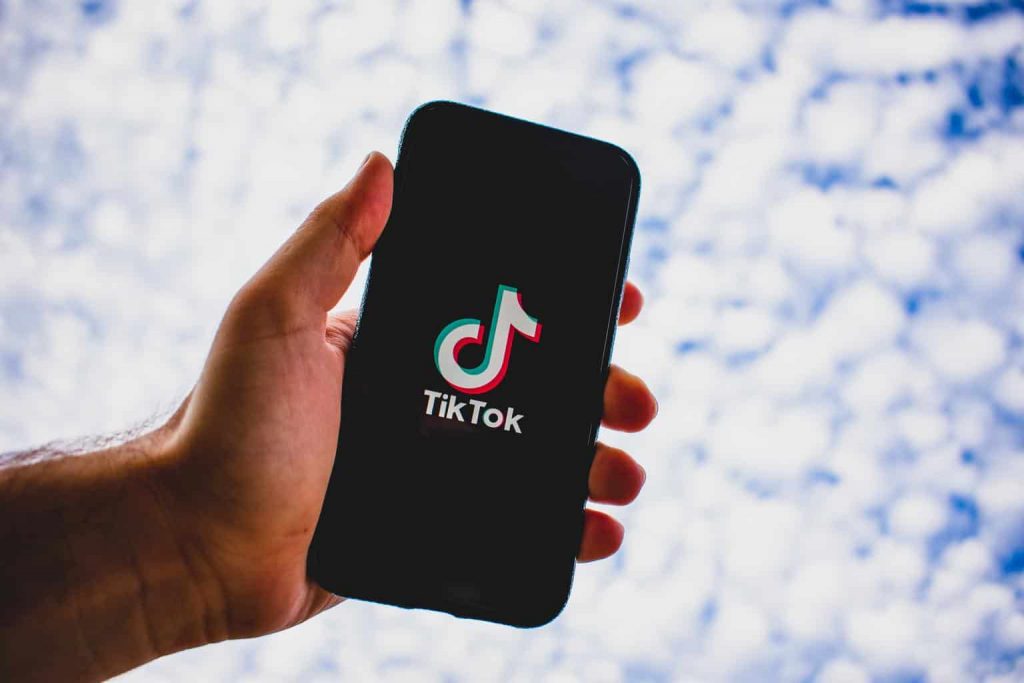 Digital marketing is a term widely used for any type of marketing efforts on the internet. The main goal of marketing is to connect with as many people as possible and in today's world there can be no better medium than online advertising. Digital marketers are the online version of the advertising professionals who had so far ruled the roost in conventional print and television media.  Since the virtual world is seamless, Digital marketer uses various strategies on different channels to attract customers, for example allowing Video creators on TikTok to buy real TikTok followers from genuine sources.
For any brand to achieve its top and bottom-line goals, a set of goals, marketing strategies, use of different tools, and social media platforms are required.
Different Channels of Digital Marketing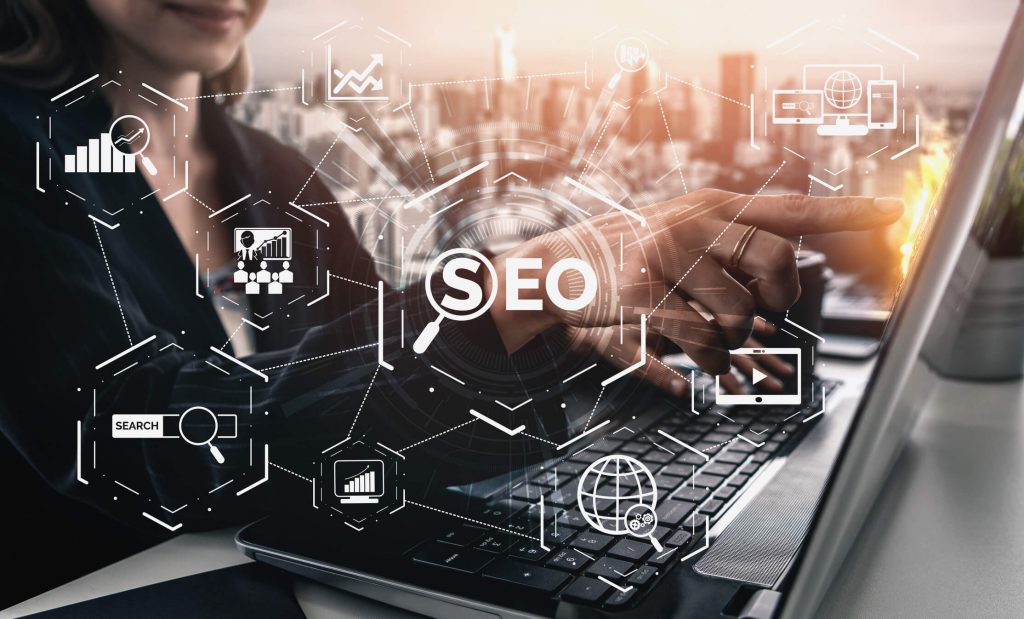 Digital marketing allows a brand to engage and interact with the audience unlike the conventional methods of marketing.  With nearly 5 billion internet users and increasing by the day, the digital world has opened new doors of opportunities for digital marketers such as SocialWick. Two major developments need to be highlighted. One is that in the past 12 months, more than 300 million new internet users were added and secondly a new social media platform known as TikTok has taken the world by storm.  This platform's out of box strategies has been a major draw with kids and adolescents.
Let's take a glance at what TikTok has achieved in only two years since its inception in 2018.
Currently, it has around 1 billion users globally. Out of this, in China alone, it has 250 million active users. It is one of the most popular apps on social media today where it has challenged some social media giants like Facebook, Twitter, Instagram, and YouTube. Some statistics of TikTok will signify its rapid rise on social media.
  It is presently used in 154 countries globally and 75 languages.
Out of the 90 million users in the United States, 52% of them use an iPhone.
  56% of males and 44% of females use Tiktok.
  Around 41% of TikTok users are in the age group of 16-24 years.
  Out of the one billion users of TikTok, 90% of them use the app daily.
  Many celebrities worldwide are known to be TikTok users.
  Some countries including India have banned Tiktok for various socio-political reasons.
  In 2018 alone there were 1 billion downloads globally indicating the addictive nature of this app.
  Videos on TikTok are viewed on an average of 17 billion times in a month.
Easy to use the app on mobile which is now accounting for nearly 49% of web traffic by device, thereby contributing to Tik Tok popularity.
The advantage of the TikTok application of short videos of up to 15 seconds with music filters and editing effects can be the next marketing tool for advertisers.  The duration of an average short burst advertisement and a TikTok video is in sync and can be used effectively by brands for marketing.
Benefits of YouTube to Mp3 Conversion tools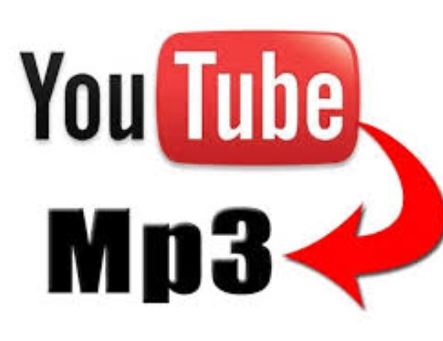 Sometimes I'll have a YouTube video playing in the background to listen to the audio while doing my work.Most of the time, it tends to be meditations, podcasts, or interviews. This is an excellent way for me to be productive.
However, in most cases, it would be a lot easier to have the audio from the video on a mobile device in an MP3 file to listen to it, access and share anywhere.
But what exactly is the best method to do this?
You could technically download a video from YouTube then extract the audio file in editing software like Quicktime, Adobe Premiere Pro, Final Cut Pro, or. But let's face it, who's got time to do that when there are online tools that do this same task. To save time, here 2021's Top 10 Best YouTube to MP3 converters that are all FREE and can produce youtube to mp3 320kbps format.
You should only download videos from YouTube when you have permission from the video's owner. Reading YouTube's terms of service notes that downloading content without permission is strictly prohibited.
Disclaimer: Some of the products mentioned are affiliate links, which means I may earn compensation at no additional cost for you. This list is put together with my own research, and I am promoting the products that bring you the most value. You can view my privacy policy for more information.
10 Best YouTube To MP3 Converters
1. 4K Download MP3 Converter
4k download best youtube to mp3 converter
4K Download is a software-based video converter that works with YouTube, Vimeo, Soundcloud, VEVO, and tons more websites.
This tool allows you to convert videos to MP3 by a simple drag & drop. No registration is required, and it's quick and easy to get your MP3 files delivered. It's a fast, reliable option!
There are options available for Mac and Windows software.
Pros
It's a very professional and sleek looking application.
You can download from many different websites and tweak the audio quality as you see fit.
It has a built-in player where you can directly listen to the files you downloaded.
The downloads are high-quality, and you can choose from many different formats.
The "Smart Mode" option applies preferred settings to download faster and easier.
Cons
You will have to download an external application for the free and paid version, but if you find yourself downloading many videos and converting to MP3, it's worth it.
2. VideoProc
videoproc youtube downloader
VideoProc helps you quickly download & convert YouTube videos to MP3, M4A, MP4, MKV, etc. It also supports batch convert your files at a fast speed.
More than that, VideoProc can save audio/video/playlist/channel from 1000+ online sites, including YouTube, Facebook, Twitch, and more.
It's a great software for downloading files. You won't have to worry about corrupted files or random titles in your folders. You need a clean Mac or PC in 2021, get software that's fast and trusted!
Pros
Easy to use, lightweight and fast speed.
Built with level-3 GPU acceleration.
VideoProc can make full use of Intel, AMD, and NIVIDA hardware to bring 47X real-time conversion speed without compromising quality.
Integrated with strong media converting, downloading, editing, and recording features, VideoProc is also your optimal choice to download, convert, edit, and record any video/audio.
It supports 370 input codecs and more than 420 output formats.
Convert audio to audio, video to audio with Dolby Digital 5.1 channel surround sound.
Cons:
There's no mobile version at the moment of writing this piece.
3. Converto
Converto best youtube to mp3 converter
Converto is a completely free web-based video/audio converter, requiring no special software for its execution.
The webpage is straightforward, and all you need to do is to paste the YouTube link and press enter. From there on, you can select the format and quality. The one thing is that the webpage is full of ads that make the experience less than stellar.
Done!
So if you are after an excellent online YouTube MP3 downloader, this is a great option. While not all videos can be pasted in here, it is a good starting point for online software.
Pros
The converter does what it sets out for, good old YouTube to MP3 converting
Neither do advertisements open up, nor do they fill up the webpage.
The entire design is simple enough and stable
Fast online software option
Cons
The features are limited to simple conversion.
The download link remains valid for 24 hours only.
Steps to Create Marketing Plan From Scratch in Social Media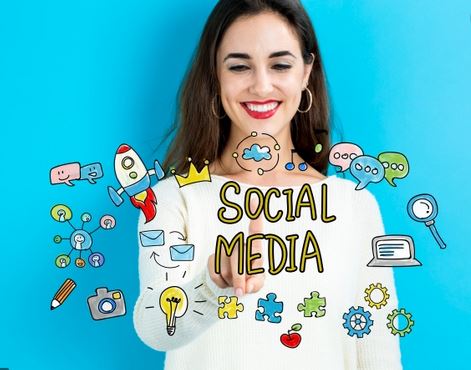 Social platforms have been playing an essential role in skyrocketing the reach of a company. People spend a considerable time on social platforms every day. Hence, companies are utilizing these platforms as a marketing medium for promotion. According to a recent study, people spend nearly 35 minutes on social platforms every day. Hence, companies can capitalize on these social platforms to take their business to the next level. However, succeeding in social media marketing is not a cakewalk. Today, these platforms are becoming more competitive. Hence, only if the strategy is well-structured, you can triumph in social media marketing. Here, you are about to learn the primary factors that are essential to creating a marketing plan.
Choose The Right Platform:
The foremost and the first thing you have to workout on after you have chosen to do social media marketing is picking the right platform for your brand. Before five years, marketing was mainly done either on Facebook or Instagram as only both these platforms had the majority of the social media users. But, today, there is a list of social platforms that have a considerable user base. People are split across various applications. There also platforms that prevail for people with specific interests. For example, there are platforms that are dedicated to people who have a passion for music.
Similarly, some platforms bring people together who have an interest in writing. People can collaborate with fellow writers to create poems and short snippets on these platforms. Thus, there are numerous social applications, with each one functioning around a specific theme. Famous Panel is a social media service that will help you to earn quality leads. Eventually, people are segmented across many social applications. So, deep dive and do the necessary research to find the best social application for you. Do a study about the demographics of the social application. Then you will come to know on which platform the majority of your target audience prevails. Consider even the platforms that are slowly gaining momentum. Because if you foresee the bright future of a social platform and move into it, it will avail a multitude of benefits to you.
Influencer Marketing:
Influencer Marketing has almost become the primary requirement to excel in social media marketing. Because many social platforms thrive through influencers in them. People are checking social media to check whether their influencer has made any new content. This shows how influencers play a crucial role in the growth of a social application. So, if you have decided to go with social media marketing, choosing influencers is also essential. Because influencers can channelize the products to a vast audience. Spotting your target audience in the vast crowd is also a more challenging task on social platforms. Because many social media have lakhs of users.
Influencers can also channelize your products to the right audience. This could happen if you pick an influencer from your niche. For example, if you are about to promote a fitness supplement, you can collaborate with fitness trainers on social platforms. On platforms like Instagram, you could see fitness coaches giving tips on maintaining body weight and food plans. They also have a considerable number of followers who have an interest in maintaining fitness. So, promoting your supplement through such influencers is an ideal move as you can take your product to the right audience. Thus, influencer marketing eases the process of reaching your potential audience. If you have budget constraints, you can join hands with the micro-influencers who levy minimal charge compared to the mega followers.
Keep on Exploring:
Though social platforms are crucial, experimentation is quite essential to succeed in social media marketing. Sticking to the same marketing plan for a longer period is not going to workout on social platforms. Moreover, social media usually keep on evolving with time. So, you have to explore new ways to present your products to people. Stand out from others and craft fresh and unique strategies. Notably, social platforms also keep on incorporating new features. So, contemplate how you can take advantage of the new features. For instance, ever since reels was introduced on Instagram, its consumption is rising at a spontaneous speed. So, you can build your strategies around Instagram reels.
In such a way, expand your horizons so that you can bear the fruit of success. You can take advantage of the AR effects on Instagram, which minimizes the gap of experiencing a product with a physical touch for the viewers. Thus, stay abreast of the latest technologies that will further amplify your social media marketing strategy's quality.
Wrapping Up:
Social sales is anticipated to gain prominence in the coming years. A recent survey has said that top globally renowned brands will have 45% of their total sales through social platforms. The techniques that are given above will help you in framing a dynamic social media marketing strategy.