Path of Exile – Solo or Multiplayer?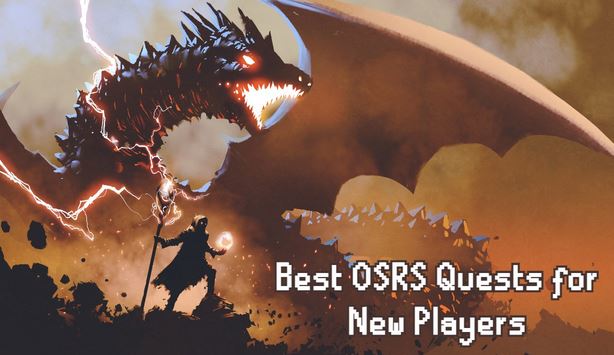 The age-old question of whether you should play alone or with friends is true even in Path of Exile.
Have you been struggling to decide whether you should play Path of Exile alone or with your peers? It can be a tricky choice, but there isn't really a definitive answer. That is a point to get out of the way early on. Whether you play solo or multiplayer is going to be completely a dependant on the way in which you want to experience PoE. If your focus is on items, earning PoE currency, using PoE trade, or picking up as many Exalted Orbs as you can, then there are benefits to both.
Your decision to play solo may be due to unfamiliarity where multiplayer is concerned. If that's the case, then here's what you need to know about playing online with your friends.
How Multiplayer Works
In Path of Exile, there is a multiplayer experience to be had that can be greatly beneficial to you. You have the choice of playing with up to six friends, or you can join public parties if you want to enjoy multiplayer with random players.
To get started, you first need to form a team. You and a group of six players can play together, but it will in turn make the game harder for you. Enemies will have more health than before, but at the same time, you will be getting access to higher loot drop rates. This means essentially you get more loot when playing the game with others.
You can use the social menu to get started on making a group with your friends. Simply add them to your friends list then invite them from there. If you wish to go into a public group, or make your own, then you can also do this through the social menu as well. Having your friends online isn't required for you to group up with the public. Whichever method you choose, you will need to get to a point where you have gotten past Lion's Eye Watch, and your friends will have to have made it to this point too. Make sure nobody is in a closed instance too so that you can connect with each other.
One major aspect of multiplayer is level downscaling. This is a feature that allows players to enjoy the game with friends that are at different levels. Those players that are at a higher level will be put into alignment with the lower levels. In this instance, all players will receive all experience points. However, if level downscaling is disabled, then the lower-level players will incur a penalty of sorts, in that they are unable to receive the full amount of experience points.
So, Which Should I Choose?
Ultimately, you are going to find benefits from doing both solo and multiplayer. Of course, with the latter you are able to share the experience with your friends or meet new ones by heading into a public party. The option of level downscaling is a massive plus, since you don't have to worry about what level you or your peers are at, to still play together without having to be concerned about the experience that you earn.
You do also have to take into consideration that you can also change the way in which loot is distributed in multiplayer. It can be a free-for-all if you wish, or you can have the opposite end of the scale where you are assigned loot permanently. If the latter option is chosen, then you will need to drop loot if you have been allocated something that your friends would like instead.
That said, you can avoid any experience penalties and miss out on loot by simply playing the game on your own. It will be simpler to do so in certain situations, especially when you consider the fact that enemies receive more health points when in groups.
So it boils down to what you want to get out of playing Path of Exile. The fact that the game does offer you a number of alternatives on how you enjoy the multiplayer aspect of the title is a massive plus, especially when comparing it to similar games that may have a more limited choice of how you can play with your friends. Just remember that there is a lot to be said for playing solo as well, and both ways of playing are perfectly fine.
How do you play Path of Exile? Let us know in the comments section below!
Handy And Effective Tips For Playing Online Games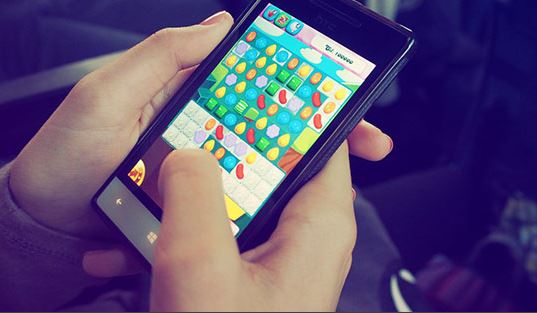 Online gaming is a great way to spend your free time. You can enjoy playing all the games that you like in the comfort of your home and at any time of the day. While many people are scared of online gaming because they think it is complicated, it actually isn't.
Once you get used to playing online, you will realize that there are several benefits associated with this mode of entertainment as well. Here are some tips for those who want to play but don't know where or how start:
Plan The Playing Schedule
It is important to plan your schedule in advance and set aside a specific time to play when getting along with platforms like https://odds2win.bet/bonuses/india/1xbet. If you have other commitments and responsibilities, then it's best not to play games during that period of time. You should also take care of yourself when playing online games. If you are tired or stressed from work or school, then it is best not to play. Also, if you are hungry or thirsty, it's better not to play.
When playing online games, do not get angry and upset because this can lead you to make decisions that may affect your playing experience negatively.
Planning The Bankroll
Before you start, it's important to know how much money you can afford to lose and your goal. Are you going to be spending $5 per week on the game? Or are you going to put in $20 every month? You need to plan for this so that the funds will be there when it comes time for payouts or rewards. You also want to figure out how long it will take for those payouts or rewards.
A good rule of thumb is that if the game requires skill and strategy, then a bankroll of about ten times what it costs per hour (or however long) will do the trick. For example, if a game costs $2 an hour and takes thirty minutes per session, then spending twenty dollars is probably enough money from which one could afford to lose two games each day with no problem.
Do Not Let Emotions Take Over
Having a few drinks and playing games is one of the best ways to unwind after a long day at work. However, do not let emotions take over while playing games online. Whether you are angry, sad, or happy, there are certain emotions that can only be expressed in real life. If you have been playing for hours and still cannot beat the boss then it's time to give up and take a break. You should also not play when you are stressed about something or tired, as this will make it harder for you to focus on the game.
Most people play games because they love them, but if you feel like quitting, then it's better to quit now than later when things get even worse!
Conclusion
As you can see, there are lots of tips and tricks that you can use to improve your game. It is important to remember that the most important thing is to have fun! If you enjoy playing video games and want to get better at them, we hope these tips will help you make it a little easier.
Joker 123: A Twisted Game With a Sinister Twist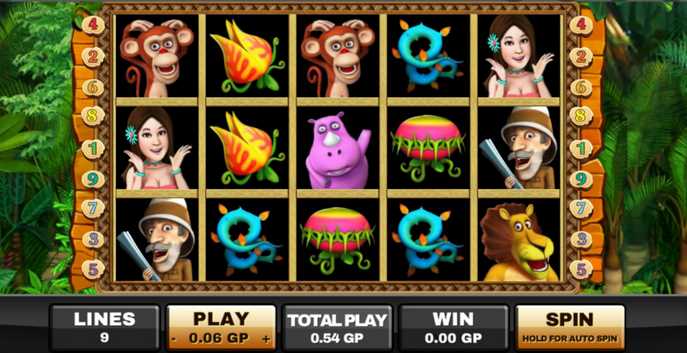 Welcome to Joker 123. This game is a twisted version of the classic card game. Instead of playing against other people, you are pitted against the computer. The object of the game is to collect as many cards as possible until you reach the joker. However, there is a twist – each card has a penalty associated with it. For example, if you play a 2nd card that is a 7, you would lose 10 points instead of gaining them like in regular poker. The goal is to gain as many points as possible before going out and losing to the computer.
What is Joker 123 and what is its twisted game?
Joker 123 is a twisted, online game that has quickly become a sensation on social media. The objective of the game is simple: Collect as many cards as possible, while avoiding the cops. However, there's a catch: the police are actually Jokers, sent to stop you from winning.
The game takes on an eerie feel as you try to outwit these sinister opponents. But what's really behind the game? Is it just a fun diversion or is there more to it?
So far, there is little information available about the creators or developers of Joker 123. However, given its popularity on social media and its macabre premise, it's clear that this game has struck a chord with some people. Is it just entertainment or does it have a darker meaning? Only time will tell.
The Rules:
Joker 123 is a game that has players trying to figure out how to win by playing cards in different combinations. The rules of the game are simple, but the consequences can be sinister. In order to play, each player is given eight cards and must choose one to hold back. The remaining seven cards are placed face down in front of the other players. The aim of the game is to rid yourself of all your cards by drawing them from the deck, playing them off one another, or combining them with other cards in your hand into specific combos. If you are able to do this successfully, you win the round and move on to the next. However, if someone else manages to get rid of all their cards first, they will win the round and take all of your money as well as any bonuses that may have been awarded for winning earlier rounds.
The Psychological Effects:
There is no doubt that playing the Joker 123 game can be addictive. Players become intensely focused on the game, obsessing over every move and seeking any advantage they can find. This intense focus can lead to long-term psychological effects, including:
Social isolation. Players who are intensely focused on the game may begin to withdraw from social activities, in order to spend more time playing. This may result in a decline in relationships and a lack of social support, which could be harmful both physically and emotionally.
Negative self-image. If players are having difficulty winning games or progressing through levels, this can lead to feelings of frustration and despair. As a result, players may develop a negative image of themselves, which could have lasting consequences for their self-esteem.
distorted views of reality.
Summary:
Joker 123 is a twisted game with a sinister twist. It's easy to get caught up in the fun and excitement, but be aware that there are real dangers lurking beneath the surface. Be sure to use caution and be aware of your surroundings when playing this game.
How Gaming can Improve Your Problem-Solving Skills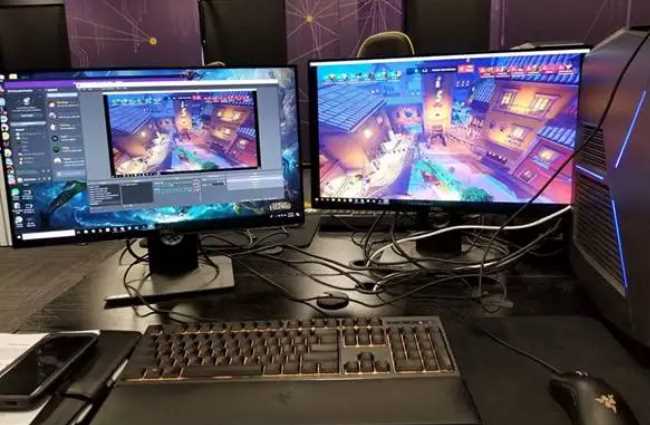 The gaming world is vast and filled with all sorts of different challenges to overcome. Whether it's finding the right strategy to beat a boss in an RPG, or simply trying to find the quickest way to get from point A to point B in a racing game, gamers are constantly presented with new problems to solve.
And it's not just the gaming world that can benefit from this problem-solving skillset. In the real world, those who are good at solving problems quickly and efficiently are often the ones who succeed.
So how can gaming improve your problem-solving skills? Let's take a look at these benefits.
Games Can Help You Develop a Process for Solving Problems
When you're presented with a problem in a game, you usually can't just brute force your way through it. You need to take some time to think about the best way to approach the problem.
This process of breaking down a problem and figuring out the best way to solve it is something that can be applied to real-world problems as well.
Games Can Help You Develop Creative Solutions
Often, the most satisfying way to solve a problem in a game is to come up with a creative solution that no one else has thought of. This could be something as simple as finding a new way to beat a boss in a video game, or it could be something more complex like figuring out how to get past a certain puzzle in an escape room.
In the real world, being able to come up with creative solutions is often the key to success. Those who can think outside the box and come up with new ideas are often the ones who thrive.
Games Can Help You Practice Planning and Organizing
Many games require you to plan and organize your time in order to complete all of the tasks that you need to do. For example, in a real-time strategy game, you need to plan out your attacks while also managing your resources. In a role-playing game, you need to plan your character's progression and decide which skills to level up.
In the real world, good planning and organization skills are essential for success. Those who can manage their time well and have a clear plan are often the ones who accomplish their goals.
Games Can Help You Learn to Multi-Task
Many games require you to juggle multiple tasks at the same time. For example, in a first-person shooter, you need to aim and shoot your gun while also moving and avoiding enemy fire. In a real-time strategy game, you need to manage your economy while also building up your army and attacking your opponents.
In the real world, those who are good at multitasking are often the ones who succeed. Those who can handle multiple tasks at once and don't get overwhelmed are usually the ones who accomplish their goals.
Games Can Help You Develop a Growth Mindset
One of the best things about gaming is that it's a safe environment to fail. You can try new things and experiment without fear of failure. This is because in most games, you can simply reload your save file and try again.
This willingness to experiment and try new things is something that can be applied to the real world as well. Those who are willing to fail and learn from their mistakes are often the ones who succeed.
Games Can Improve Your Computer Troubleshooting Skills
Lastly, gaming can also help you improve your computer troubleshooting skills. Gamers are often on the cutting edge of technology and are always trying out new hardware and software. As a result, they often run into technical problems that they need to figure out how to solve.
This experience can be applied to the real world as well. For example, if your gaming PC setup suddenly stops working, you can use your troubleshooting skills to figure out what's wrong and fix it.
These are just a few of the ways that gaming can improve your problem-solving skills. So, if you're looking to boost your brain power, gaming is a great way to do it.