Path of Exile – Solo or Multiplayer?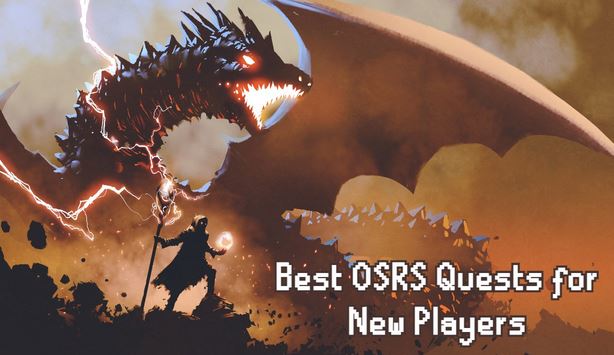 The age-old question of whether you should play alone or with friends is true even in Path of Exile.
Have you been struggling to decide whether you should play Path of Exile alone or with your peers? It can be a tricky choice, but there isn't really a definitive answer. That is a point to get out of the way early on. Whether you play solo or multiplayer is going to be completely a dependant on the way in which you want to experience PoE. If your focus is on items, earning PoE currency, using PoE trade, or picking up as many Exalted Orbs as you can, then there are benefits to both.
Your decision to play solo may be due to unfamiliarity where multiplayer is concerned. If that's the case, then here's what you need to know about playing online with your friends.
How Multiplayer Works
In Path of Exile, there is a multiplayer experience to be had that can be greatly beneficial to you. You have the choice of playing with up to six friends, or you can join public parties if you want to enjoy multiplayer with random players.
To get started, you first need to form a team. You and a group of six players can play together, but it will in turn make the game harder for you. Enemies will have more health than before, but at the same time, you will be getting access to higher loot drop rates. This means essentially you get more loot when playing the game with others.
You can use the social menu to get started on making a group with your friends. Simply add them to your friends list then invite them from there. If you wish to go into a public group, or make your own, then you can also do this through the social menu as well. Having your friends online isn't required for you to group up with the public. Whichever method you choose, you will need to get to a point where you have gotten past Lion's Eye Watch, and your friends will have to have made it to this point too. Make sure nobody is in a closed instance too so that you can connect with each other.
One major aspect of multiplayer is level downscaling. This is a feature that allows players to enjoy the game with friends that are at different levels. Those players that are at a higher level will be put into alignment with the lower levels. In this instance, all players will receive all experience points. However, if level downscaling is disabled, then the lower-level players will incur a penalty of sorts, in that they are unable to receive the full amount of experience points.
So, Which Should I Choose?
Ultimately, you are going to find benefits from doing both solo and multiplayer. Of course, with the latter you are able to share the experience with your friends or meet new ones by heading into a public party. The option of level downscaling is a massive plus, since you don't have to worry about what level you or your peers are at, to still play together without having to be concerned about the experience that you earn.
You do also have to take into consideration that you can also change the way in which loot is distributed in multiplayer. It can be a free-for-all if you wish, or you can have the opposite end of the scale where you are assigned loot permanently. If the latter option is chosen, then you will need to drop loot if you have been allocated something that your friends would like instead.
That said, you can avoid any experience penalties and miss out on loot by simply playing the game on your own. It will be simpler to do so in certain situations, especially when you consider the fact that enemies receive more health points when in groups.
So it boils down to what you want to get out of playing Path of Exile. The fact that the game does offer you a number of alternatives on how you enjoy the multiplayer aspect of the title is a massive plus, especially when comparing it to similar games that may have a more limited choice of how you can play with your friends. Just remember that there is a lot to be said for playing solo as well, and both ways of playing are perfectly fine.
How do you play Path of Exile? Let us know in the comments section below!
Benefits of Playing Mobile Games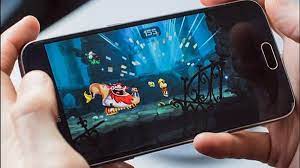 In recent years, mobile games have gained immense popularity as a source of entertainment. These games, ranging from simple puzzles to complex role-playing best aussie online casino games, provide a multitude of advantages to their players. This article delves into the benefits of playing mobile games.
Entertainment
Playing mobile games is an excellent way to pass the time and have fun. Games offer an engaging and immersive experience that can help players relax and de-stress after a long day. Whether you're waiting for a bus or on a long flight, mobile games can provide a convenient and enjoyable way to pass the time.
Accessibility
Mobile games are easily accessible and can be played anywhere and anytime, making them an ideal option for people who are always on the go. Players can access their favourite games from their smartphones or tablets, allowing them to play games on the bus, at work, or even in bed.
Cost-Effective
Many mobile games are free to download and play, making them a cost-effective form of entertainment. Players can also choose to purchase in-game items or upgrades to enhance their gameplay experience. While some games can be expensive, most are relatively affordable and provide hours of entertainment.
Improved Hand-Eye Coordination
Many mobile games require players to use quick reflexes and hand-eye coordination to succeed. Games like Temple Run or Subway Surfers require players to dodge obstacles and make quick decisions to progress. Regular gameplay can help improve these skills, which can be beneficial in other areas of life as well.
Stress Relief
Playing mobile games can provide a distraction from daily stresses and challenges. Engaging in a fun and entertaining activity can help reduce anxiety and improve overall well-being. Whether you're playing a simple puzzle game or a more complex RPG, mobile games can provide a fun and engaging way to relax and unwind.
Final Thoughts
In conclusion, playing mobile games has numerous benefits, including entertainment, accessibility, cost-effectiveness, and improved hand-eye coordination. Incorporating mobile games into your daily routine can be a fun and rewarding experience that can improve your overall well-being. So the next time you're looking for a way to pass the time, consider playing new casinos online USA games and enjoying all the benefits it has to offer.
Top 5 Fish Table Games for Gambling Reviewed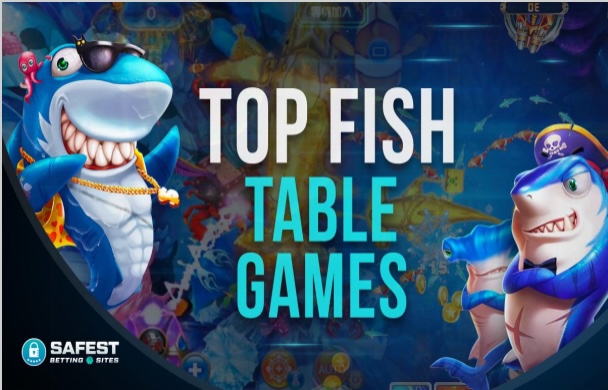 Fish table games are the hot new thing in online casinos. For the uninitiated, fish table games are online gambling games that involve players shooting fish from a screen using their mouse cursor. While they may seem simple initially, the games can be pretty challenging to master. Each fish displayed has different values and moves at different speeds, making it quite challenging to hit the high-priced ones.
However, with some practice, anyone can become an expert fisherman. All you need to do is find a suitable game. And that's where we come in. We have poured over all the online casinos with fish table games to find the top five best ones. And in this article, we will go over the pros and cons of all of them. So strap in if you want to learn more about the top five best fish table games.
Fish Catch
Fish Catch is one of the best and most beloved fish table games on the market. Developed by Realtime Gaming, the game provides an excellent experience for anyone exploring the sub-nautical world.
The player takes control of a canon placed on the edge of a sunken ship. The goal is simple: shoot down as many fish as possible in the allotted time. While it may initially seem simple, the game can get quite challenging. Some fish are quickly shot down, but others are immensely durable, and some are too fast to hit.
However, that challenge is part of why Fish Catch became so popular in the first place. Most gamers don't want to breeze through a game. They want to earn their reward. So, if you are looking for excitement, strap on your fishing hat and give Fish Catch a go. You will certainly not regret it.
Scuba Fishing
Scuba Fishing combines the excitement of fish table games with the familiarity of slots to create a unique experience. The player takes control of a scuba diver, aiming to capture as many high-valued fish as possible. They must spin the slots and hunt down the high-valued fish to do this.
While not really in line with what a fish table game is, Scuba Fishing still provides an enjoyable and satisfying experience for any fan of online gambling. If you are curious about the new genre but would prefer to ease into it rather than dive head first, this is the game you will want to start with.
Megaquarium
From fish table games to online slots, the fish theme is quite prevalent in online gambling. And why not? The ocean is largely unexplored, making it one of nature's biggest mysteries. Anything can happen under the sea, so our fantasies can run wild.
Such is the case with Realtime Gaming's 5×3 slot, Megaquarium. For big fans of the Finding Nemo franchise, Megaquarium will hit the spot. Though it features different fish species, the game specializes in clown fish, capitalizing on the Pixar film's success.
While not what you would call a traditional fish table game, this slot is undoubtedly a "fish table game" adjacent and will serve as an intriguing bridge between the two genres of gambling games.
Goodfishes
Any fans of old-school mafia movies will be familiar with the classic Goodfellas. From this film, Goofishes derives its name, theme, and main inspiration. The undersea world can be harsh. And it is these fish criminals that make it so.
They also run one of the best underwater casinos, where you can play a slot with 30 pay lines and payouts that can reach 33 times your original bet. The fish mob may be cut-throat, but they are indeed fair. Goodfishes is an excellent game for fans of fish games, mafia movies, or just excellent slots.
Pesca Bingo
In this article, we've looked at fish table games, fish-themed slots, and a mixture. However, we would also like to give some attention to the top-rated and beloved fish-themed bingo games that may sometimes overshadow them.
Pesca Bingo is an incredibly high-rated game in which players can win up to $15,000 by only spending $10 on a card. But you are sorely mistaken if you think that is all this game has to offer. Should lady luck be on their side, players can win additional cash prizes from bonus rounds and even double their winnings.
During the bonus game, fish will flood the screen, and your goal is to catch them all and reel them in. Do this three times, and you win a grand prize. If you are a bingo enthusiast, you can't do much better than Pesca Bingo. It is, by far, one of the best fish bingo games on the market today.
FAQ
What is a fish table game?
A fish table game is a new genre of online gambling games wherein a player shoots down fish to collect coins and win cash prizes.
Can I play fish table games for real money?
Yes. Most online casinos have begun adding fish table games to their libraries. You can wager real money to earn back some cash.
Can I play fish table games for free?
Indeed, most developers and online casinos offer "demo versions" of their games. Meaning you can test the game out for free before you commit.
What is the best fish table game?
The best-rated fish table game is Fish Catch, developed by Realtime Gaming.
Are Fish Table Games easy to play?
In theory, yes. However, the different speeds, stamina, and durability can provide quite a challenge for new players. Once you get a handle on these games, they become much more straightforward to play.
Playing Poker for Fun and Winning Money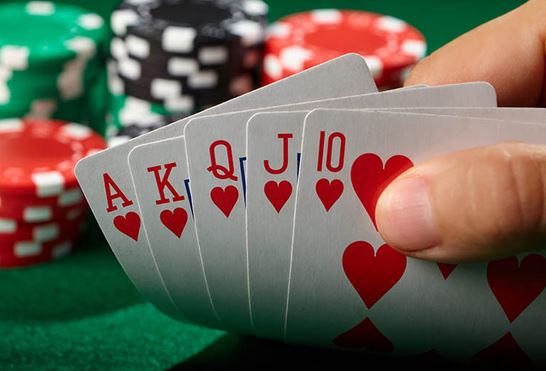 Introduction
Poker has become popular in the past few decades as a gambling game played at various social gatherings. People either love or hate playing poker, and most agree that it's a good game for players of all ages. Playing poker can be a fun hobby for anyone, but it's also a lucrative pastime for experienced gamers. The following are some reasons why people should consider joining the poker community.
Poker is a card game played with 2, 3 or 5 decks of cards but commonly used is a set of 5 playing cards which is called poker hands. Each hand has a rank, which is contrasted with the ranks of the other hands playing in the showdown to determine which hand will take the pot. It's most popular in America, Canada and Australia. However, poker is played all over the world. In fact, poker is a popular betting game that can be played for fun, money and gambling. Many people play poker as a hobby and as a Socially Awkward Game. However, poker has many benefits and can greatly improve your life.
Poker is a card game and betting gambling game. Essentially, the cards you use in a poker game are real-life cards. The only difference between real and virtual cards is that virtual cards have numeric values instead of letters. Players will also have chips to use during games; these can be bought at your own expense and are necessary to compete against other players. If you're looking for the best online poker site then PokerLaws.org is the right place to be.
Playing poker helps people bond over betting money. People enjoy playing poker together since it provides a common interest. Playing poker also gives people an opportunity to socialize with others. People enjoy gambling together since it allows them to safely interact with other people. Plus, gambling money together can make relationships stronger since you can spend time with the person, you're spending time with. Playing poker also creates a sense of camaraderie among players as they work toward a common goal. The number of different variations of poker is endless; each has its own unique rules and rewards players with additional winnings. However, there are a few common features shared by all variants of poker.
Benefits
The first benefit of playing poker is that it allows you to meet new people every time you play. You'll easily be able to make new friends by playing games with them at social establishments like bars and clubs. Anyone can meet new people by playing games and will never run out of new friends to talk to. Additionally, setting up a table at your local club or community centre lets you easily organize games with your fellow members. You'll also be able to find games conveniently through your phone or computer when you're out and about. Poker has truly revolutionized how we interact socially without needing any extra effort on our parts.
Another great benefit of playing poker is that it's a mentally challenging game that will keep you busy for hours every day for weeks on end. There are hundreds of variations of poker, so finding the right game variant for you is essential for success. Explore online sites like adda52.com to play your favourite variant of money earning games. Players who enjoy strategy will find themselves engaged in their games for hours on end as they wager for their chip rewards and bid for table positions in competitive games. The best part? Once you've mastered one variation of poker, you'll be ready for the challenges found in other games such as blackjack or Texas hold 'em poker.
The biggest benefit of playing poker is that it teaches you to patiently wait for the right moment to act. Many gamers find themselves acting prematurely when they encounter difficult situations while playing poker. However, acting prematurely prevents the gamer from getting the best outcome possible. In life, there are many opportunities to act- whether it's work-related or recreational- but there are only 24 hours in every day. Taking advantage of your opportunities requires patience; acting quickly prevents you from ever taking advantage of anything in life. By learning how to act quickly while maintaining control over your emotions, you'll be unstoppable when the opportunity presents itself later on in life.
Conclusion
Playing poker has many benefits that many gamers aren't aware of until they start playing the game themselves. Poker allows you to meet new people every time you play and keeps you occupied mentally for hours on end. Playing poker helps you learn how to patiently wait for the right moment to act as it teaches you how to strategize during games without getting emotional about losing chips first. There are many other benefits that come with learning how to play poker, so give it a shot today!
Poker is simply a skill and is not based on the luck which helps the players to make money with the help of their skills and techniques while playing.