How to Make Your Law Firm More Competitive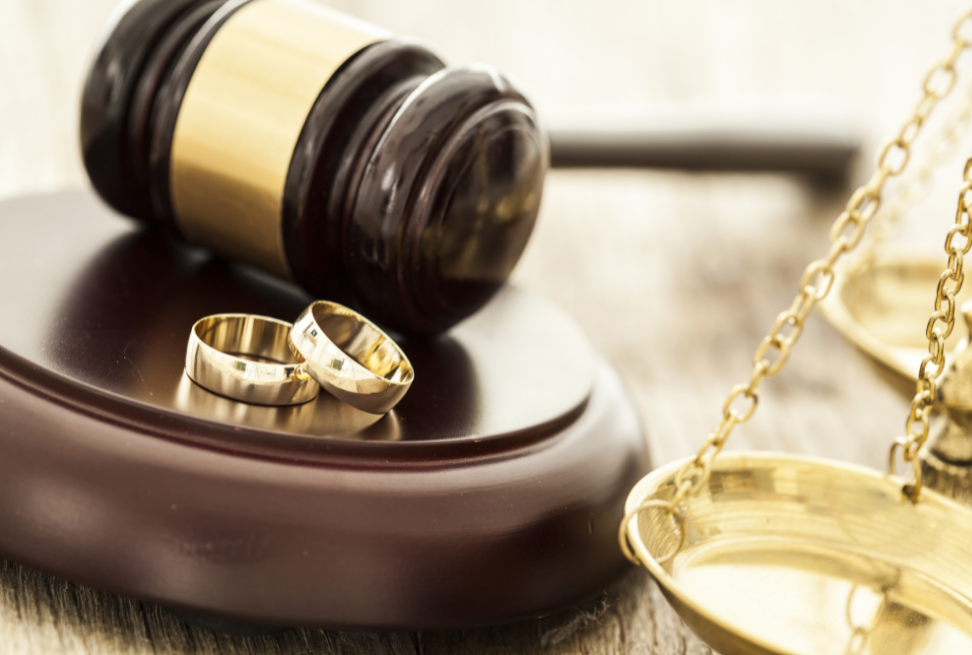 Did you know that there are almost 450,000 law firms operating throughout the country at this time? That is obviously a very large number, and it provides people with plenty of choices when they're in the market for a law firm.
With this in mind, what are you doing to make sure that your law firm stands out? If you're not doing enough right now, it's going to make running a law firm more difficult than it has to be on you. You're going to have a tough time maintaining a competitive law firm.
You should figure out what you can do to make your law firm more competitive overall. There are lots of things that you can do to accomplish this goal.
Check out how to make your law firm more competitive below.
Make Sure That You Have a Great Website Set Up for Your Law Firm
When people in your area Google "law firms near me," is your law firm's website one of the first sites that appears? If not, that's going to present a big problem for you.
You should, first and foremost, have a website for your law firm set up in the first place. But you should also take things a step further than that and make sure that your website looks great and works in the way that it's supposed to.
You should also use the latest SEO strategies to give your site's SEO a big boost. It'll ensure that people stumble upon your site first whenever they're looking for a law firm in your area.
Create Social Media Pages for Your Law Firm
Once upon a time, simply setting up a website for your law firm was enough to give it a digital identity. But nowadays, you also need to go above and beyond just creating a website for your law firm and create social media pages for it as well.
Ideally, you want to have social media pages for your law firm on social media sites like Facebook, Instagram, etc. These social media pages will give people more ways to find you when they're in the market for a law firm.
These social media pages will also allow you to connect with your clients and your potential clients in a whole new way. They'll be able to get in touch with you without having to call or email you, which could really work wonders for your law firm.
Get as Many Positive Online Reviews for Your Law Firm as You Can
What kind of reputation does your law firm have at the moment? That's going to play a big part in how competitive it's able to be in the legal industry.
If people don't have many nice things to say about your law firm when they write online reviews for it, this is inevitably going to be a problem. It's going to lead to people shying away from working with your law firm after seeing these reviews.
It's why you should do everything in your power to rack up as many positive reviews for your law firm as you possibly can. These positive reviews will put your law firm in the right light and make people want to call on you for help with legal matters.
Make It a Point to Market Your Law Firm in the Most Effective Ways Possible
You can set up the best law firm in the whole world, but if you don't make it your mission to market it, it's not going to be as competitive as you might like.
Because of this, law firm marketing should be something that's at the forefront of your mind at all times. The better you're able to market your law firm, the more competitive that it's going to be.
There are a million and one ways in which you can market your law firm to the masses. You can run advertisements for it on local TV stations, sponsor local events with it, or even buy up billboard spaces for it.
Your goal should be to spread the word about your law firm by any means necessary. It might cost you some money to do law firm marketing, but it'll be a wonderful investment that you'll be making in your business.
Avoid Putting Your Law Firm in the Middle of Any PR Nightmares
The last thing that you want to do when it comes to making your law firm competitive is have it be at the center of any PR nightmares. They could compromise your whole business and make it go belly up before long.
If, for example, a security breach takes place because you're not using the right law firm technology, it could expose many of your clients' personal information. This might make it appear as though your law firm isn't as trustworthy as it needs to be.
You can stop a situation like this from happening by investing in legal IT services. These services can protect your law firm from security breaches and ensure that you don't end up putting any of your clients' personal info at risk. This will guarantee that you don't get hit hard by a PR nightmare that brings down your business.
You Can Make Your Law Firm More Competitive Overall in No Time
The legal industry is filled with tons of law firms. As a result, you might not be able to create a competitive law firm from the start.
But once you get some experience under your belt, you can gradually make your law firm more competitive by utilizing each of the tips found here. They'll give your law firm every opportunity to succeed by giving it a leg up on all of your closest competitors.
Would you like to obtain some more advice on how to make your law firm more competitive? Take a look at a bunch of other tips and tricks that will help you do it by reading through our other blog articles.
Essential Things to Consider Before Hiring an Attorney to File a Medical and Health Damage Lawsuit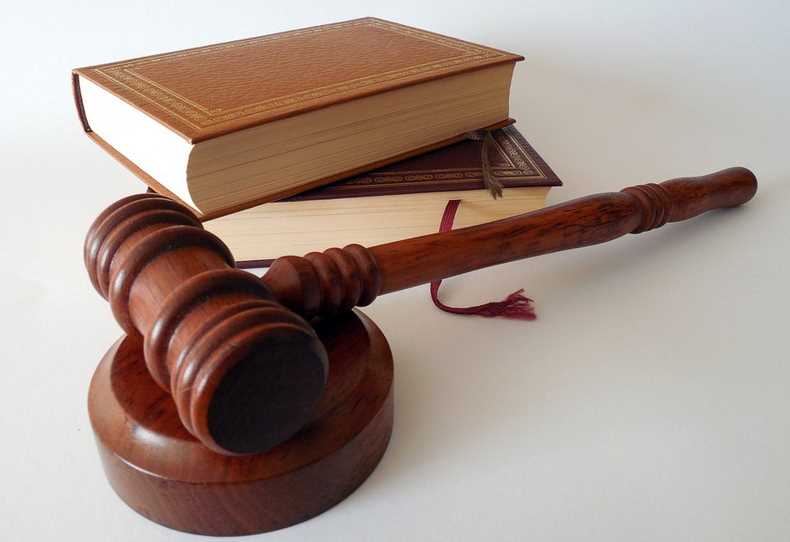 It can be very stressful and confusing when you suffer a severe injury or illness due to someone else's negligence. In addition, you're likely dealing with medical bills, lost wages, and other expenses while trying to get back on your feet. That's why hiring an attorney is so essential. The right lawyer can help you recover the compensation you need to cover those costly expenses. But before hiring an attorney for your health damage lawsuit, here are some essential things you should look for:
Specialization of Attorney
When looking for an attorney, you should check that they specialize in law. They should also have experience handling medical-related cases and be able to provide references from previous clients. If possible, ask them to explain any prior case they took so that you can get an idea of what type of lawyer you're dealing with.
Next, look for an attorney who deals with court systems. It is common for people who do not understand how the system works to lose their case. It is primarily due to a failure on their part to understand the facts and circumstances surrounding a particular situation. It will help ensure your case has better chances of success since you'll have someone who understands all aspects when presenting it. Someone who knows what must be done at every stage of litigation. Also, who understands how each side needs evidence within legal bounds and managing witnesses' rights under the American law system.
Discuss Similar Medical Lawsuits With the Attorney
Make sure that the attorney has experience with similar medical-related lawsuits and cases. An excellent way to find out is by asking them if they have previously handled cases like yours. Also, understand what results from those cases were yielded. Consider the araquat Parkinsons Lawsuit, which can be filed if a person has been diagnosed with Parkinson's disease immediately after using paraquat (a herbicide). So if your case is similar to this particular medical lawsuit, then you want to know if they have handled cases that resulted in such trials. If their answer is yes, you should ask them how many and how much time it took them to get there.
The goal here is to ensure you are getting an attorney who knows what he/she is doing. So, if your case goes into the litigation phase, they would be well experienced in handling medical negligence.
Experience and Reputation
It is essential to check for the experience and reputation of the attorney you are about to hire. If you have a lawsuit involving complicated legal matters, only an experienced lawyer is well versed in handling similar cases. If your case involves medical malpractice, you will want to find out how many years of experience the attorney has in such instances.
You should also ask yourself whether or not this person can handle my case if I need one? Would they know what steps must be taken at each stage? Will they be able to communicate clearly with me, so I know what's happening at all times? You might want someone who specializes in these cases because they may have connections within the community or industry. It can help get things done faster than other lawyers would.
License and Qualifications
To be eligible for a medical malpractice lawsuit, you need an experienced attorney licensed in your state. The best way to do this is by looking at their website to check the listing of all qualifications.
A lawyer licensed in your state will most likely be able to help you win your case. Again, they are familiar with the state's laws and regulations regarding medical malpractice cases.
The next thing you should look for when choosing an attorney is whether or not they are a member of the American Bar Association (ABA). Members of ABA have passed an exam testing their knowledge of law and ethics. As a result, they will know precisely how much experience they need before taking on any new case. The ABA also offers seminars on different topics related to law practices so that attorneys can keep up with all changes within the field.
Fees of the Attorney
When hiring an attorney, you should also consider the attorney's fees.
How much does the attorney charge per hour?
An experienced lawyer charges anywhere from $200 to $400 per hour for their services. If you have a fundamental question about your medical malpractice case, expect to pay about $250-$300 for this kind of work. However, if you need your lawyer's assistance in preparing complex litigation documents such as expert reports and depositions, expect to pay more than $500 per hour. Some attorneys may charge additional fees if they employ paralegals who work on your case.
How much does the attorney charge for filing fees?
Many attorneys offer "flat rate" filing packages, including all necessary court fees for filing a lawsuit. Typically, these flat rate packages cost between $1,000 and $3,000, depending on your case's complexity. However, in some cases, exceptional circumstances could result in additional legal costs being charged by specific experts. As a result, it would make it difficult for some people without sufficient means to afford representation.
Communication Skills
It is crucial to check the communication skills of a lawyer. You can do it by asking questions and observing the way they respond. The more you talk, the better it is for you to understand how well your attorney listens to and understands your concerns.
If your attorney does not provide answers to all of your questions, then it is probably time for him to move on from this case. However, consider looking elsewhere if he makes excuses or asks for an extension to answer. It is not acceptable behavior from anyone who claims they have all their cards on the table at all times.
It's also vital that an attorney communicates with his clients promptly. Hence, there are no delays in getting things done in the court or with other action-related tools like subpoenas. These items might require immediate action. It implies that if someone doesn't respond quickly enough when necessary, we might be in trouble again.
Reviews and Testimonials
When looking for an attorney, it's good to check the reviews and testimonials left by clients who have hired them in the past. You can find these on the attorney's website and social media pages and their Google and Yelp profiles.
Google reviews are critical because they appear first in search results when someone Googles an attorney's name. So this is where many people will be looking when trying to decide whether or not they want to hire an attorney. It is also essential that your potential attorney has excellent ratings on Yelp because this platform has a lot of traffic as well.
Research Before Hiring
Researching the details to consider when hiring an attorney for filing a medical lawsuit is vital. You should choose one with the necessary experience, reputation, and good communication skills. It will help you to get the best results in your case.
5 highlights you should consider having a DUI lawyer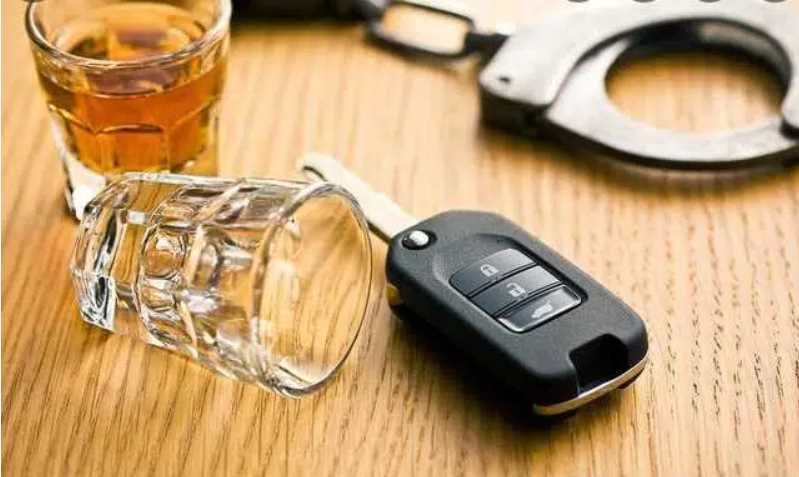 Every state has its governing laws relating to impaired driving. For instance, in the united states, drivers above 21years are not allowed to drive with a blood alcohol content of 0.08 percent or above. This is unlawful according to state laws. Therefore, you need to get a professional and experienced lawyer such as Allan Pearce when accused of breaking the impaired driving laws. Hiring a DUI lawyer offers several highlights.
Here are some benefits of hiring a Dui lawyer
They will help you retrieve your license
One of the initial advantages of employing these specialists is that they will battle for your certification and, in most cases, will be successful. You might not be able to reclaim your license on your own. However, with the appropriate DUI lawyer on your side, your chances of being able to drive again are greatly increased, and you might be back on the road in no time. This is critical since your ability to drive a car is likely essential to many elements of your life.
They may minimize your sentence.
The punishments imposed on DUI convictions vary greatly from one instance to the next, and they might range from light to severe repercussions. If you are a first-time offender, you may be eligible for a relatively compassionate punishment, but if you are a repeat offender, you may face more harsh penalties. Do not undervalue the gravity of these incidents; doing so will only result in you receiving a harsher sentence. However, if you choose to work with the best lawyer, you will have a far better chance of having your sentence lowered, and your fines decreased. Of course, your unique circumstances will determine the exact sentence, but the attorneys you employ will work tirelessly to lessen it. These pros may even be able to assist you in getting your case completely dismissed, which is an undeniable benefit. As you can see, working with these professionals has a lot of benefits.
Saves you money
These lawsuits may be quite expensive, which is not to your advantage. While it may seem strange, hiring a DUI lawyer might save you money in the long run. They will understand exactly when and how to argue the evidence in court, saving you money and time. Working with such pros still has another significant advantage.
They Will Assist You In Spending Less Time In Court
These specialists will not only lead to significant savings but also help you spend less time in the courts. After all, you have a life beyond the courtroom and apart from your DUI case, but that life cannot be put on hold just because you made a single blunder for which you must now pay the price. DUI lawyers are well aware of this, which is why they will do all possible to assist you to avoid spending too much time in court.
They are knowledgeable in areas where you are lacking.
If I were to summarize everything and give you one reason to employ a DUI lawyer, it would be this. DUI attorneys are knowledgeable and experienced in such cases. Therefore they will ensure to give the best of their knowledge to ensure you do not go to jail and also retrieve your license.
In conclusion, hiring an attorney has numerous advantages. The above listed are some of them. When accused of breaking impaired driving laws consulting with a lawyer is the best idea.
Top Qualities of a Good DUI Attorney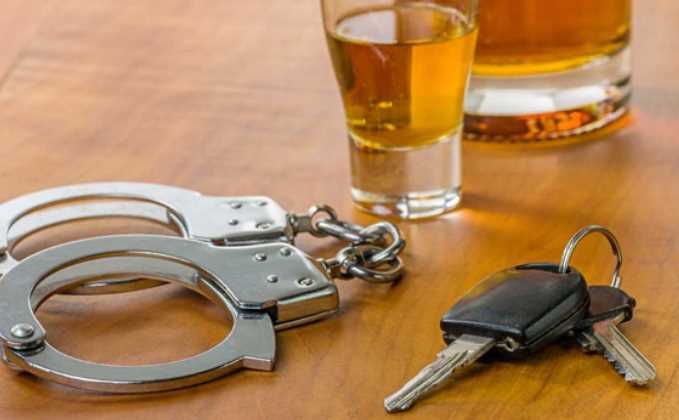 If you are facing any DUI convictions, you will have to hire an experienced lawyer knowledgeable about matters related to DUI cases. DUI convictions cause numerous implications. For this reason, getting a highly competent lawyer should be on top of your list.
You will need to find a good lawyer from a reputable law firm like the Saskatoon DUI, competent and experienced, to get outstanding representation in court. If you want to know some of the essential qualities to look for in an attorney when facing DUI charges, keep reading.
Communication Skills
Good communication skills are essential to look out for a while looking for an attorney to represent you in your DUI case. Your attorney should also have good listening skills to comprehend complicated situations and witness statements because they require detailed responses. A good lawyer should be able to handle people well and know what should be said and when it should be said. The overall success of the case is highly dependent on good communication skills.
Transparency
You'll want to know the possible outcome of the case when you talk to your DUI lawyer. Suppose an attorney isn't transparent with the details regarding your case. In that case, reconsider getting a lawyer who'll be very open with you and tell you everything regarding your case. Reasonable attorneys should always portray transparency to their clients when dealing with any issue.
It is crucial to clearly understand your case's possible outcome, even if a better result than expected arises after negotiations. It is better to prepare yourself for the worse than to expect positive results and disappointment after being charged with a harsh penalty.
Good Reputation
Your case is likely to have a positive outcome if you are dealing with a highly reputable lawyer who is experienced. An attorney knowledgeable in matters related to DUI laws and good work ethics is a good choice. You will also have to check their records to see how many cases they have successfully handled. Look for another lawyer if you are unsure about their credibility.
An Excellent Ethical Track Record
A judge will recognize reputable representation when you get a highly respected lawyer to represent you in court. The records of disciplinary actions of a lawyer are accessible to the public to access, making it easy for one to check the lawyer's background.
Proper Research Skills
Your lawyer should immediately be able to assess more information at once. In some situations, the lawyer knows they will have to conduct extensive research on certain aspects of your case. Working with a lawyer who knows when to conduct a proper analysis to confirm your case's details is essential. This aspect is a key strategy that comes in handy in building strong arguments—experienced lawyers research cases without spending too much time on details that will not assist the case.
Conclusion
DUI cases are only good as the lawyers who represent them, so ensure you get an attorney who will represent you well. Look out for the above qualities while choosing your DUI attorney to guarantee your success in getting a good lawyer. Don't forget that drinking and driving is NEVER a good choice!