How to Develop a Killer Business Plan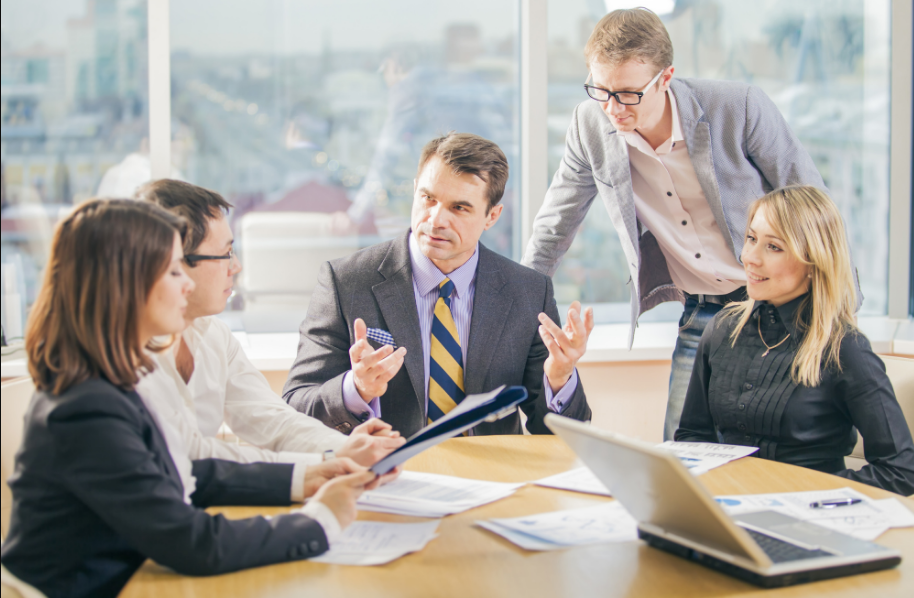 About 20% of businesses fail within the first year. After the second year, about 30% of businesses have failed. Unfortunately, only 30% of businesses will remain by the end of the decade; a 70% failure rate.
With a strong business plan, you can set your business up for success from the start.
Here are the top business planning tips you need to develop a plan that will set you up for lasting growth. Following this outline for your business plan will ensure you consider every angle. You can even spot potential threats and opportunities before others in your industry.
Discover how to create a plan for long-term growth and success. Read on to learn how to write a plan for your business today.
1. Executive Summary
Writing a strong executive summary is crucial to writing an effective business plan. In fact, you'll likely want to write this section last. The executive summary will distill all of the sections mentioned below.
This section summarizes the rest of your business plan for potential investors and lenders. The overview could persuade them to continue reading, too. If your executive summary lacks luster, you could lose potential investors and funding.
Instead, you can use your executive summary to outline:
What the business does (business concept)
What the business wants to do (goals and vision)
Who you sell to (target market)
What you sell and why it's different (product description)
How you plan to reach customers (marketing strategy)
How much you earn (current financial state)
What you foresee earning (projected financial state)
How much you're asking for (the ask)
Who is involved (the tea)
Your executive summary shouldn't exceed one page. Instead, keep it clear and concise.
Otherwise, you could risk losing the reader's attention.
2. Company Description
As you use these business planning tips, it's important to keep your end goal in mind. What do you plan to do with this business? What do you hope to accomplish?
Answering these questions will help potential investors understand why you're in business. It can also help differentiate you from other brands.
Your company description could help them determine why you're a worthwhile investment, too.
The description should also outline your:
Business structure
Business model
Industry
Vision and mission statement
Value proposition
Background/history
Business objectives
Team and their salaries
Focus on the core of why your business exists and what you aim to accomplish.
3. Market Analysis
Your market analysis is key to developing and executing your entire business plan. Otherwise, you could fail to choose the right products for the right customers. Choosing the wrong market could waste your time and money.
You could struggle to attract buyers and make sales as a result.
First, consider how big the potential market already is today. Determine how many people need your product or service.
Gather information about your ideal customers, too. Understand their demographics and psychographics.
Next, research relevant industry trends. Determine whether the industry will grow or decline over the next few years as well.
Don't forget to conduct a SWOT (strengths, weaknesses, opportunities, threats) analysis as well. Your SWOT analysis can help you determine your competitive advantage. It will also help you determine factors that can hinder your success.
You can find more information here to get started.
4. Management and Organization
Readers will also look for information about who is running your company. You'll need to develop a plan based on your team.
Create an organizational chart to demonstrate your company's internal structure. It should outline roles and responsibilities within your organization.
Take the time to detail the legal structure of your business, too. For example, are you incorporating your business as an S corporation? Perhaps you're choosing sole proprietorship instead.
5. Offerings
These business planning tips will center around your product or service.
If you plan to sell multiple products, offer general information for each product line. Describe any new products you intend to offer in the future. Consider how they'll improve your profitability, too.
6. Customer Segmentation
Understanding your target audience is key to your company's growth and success. Remember, you'll want to find a way to appeal to the consumer's needs.
Take the time to segment your target audience based on specific demographics. For example, you can consider:
Location
Age range
Education
Behaviors
Interests
Pain points
Household income
Career
Opinions, beliefs, or values
Hobbies
Segmenting your target audience into smaller groups can improve your marketing strategy.
7. Marketing Strategy
As you create a plan for your business, you'll also need to consider how you intend to reach customers. Otherwise, you might fail to attract buyers.
Your marketing strategy should consider price, product, promotion, and placement.
Consider what marketing platforms you'll use to reach customers, too.
8. Operations and Logistics
Next, you'll need to consider the workflows you'll use to turn this business plan into a reality.
Consider your:
Suppliers
Production
Facilities
Equipment
Shipping and fulfillment
Inventory
This section will show readers you understand your supply chain. Create contingency plans to cover your bases as well.
9. Financial Plan
Without strong financial health, you'll struggle to develop a plan that works. As part of your financial plan, you'll need to create a balance sheet and income statement. Include a cash-flow statement for potential investors, too.
Most micro-businesses require $3,000 to get started. Most home-based franchises need between $2,000 and $5,000. Take the time to determine how much you'll need to start your new business.
Separate your costs into fixed, variable, essential, and optional expenses. For example, you'll need to consider:
Business plan costs
Office furniture
Labor
Basic supplies and technology
Web hosting
Marketing
Rental space for an office
Insurance, license, or permit fees
You can use a spreadsheet template to calculate your projections. Create a breakeven analysis of your company, too.
Compose a Killer Business Plan: Essential Company Planning Tips for Success
Learning how to create a killer business plan could set your new endeavor up for lasting success. Use these company planning tips to get started. Make sure to keep it clear, concise, and informational.
Then, seek investors and get ready to watch your plans become a reality.
Searching for more tips? You've come to the right blog.
Check out our latest guides today for more useful advice.
How your business can benefit from high converting wordpress themes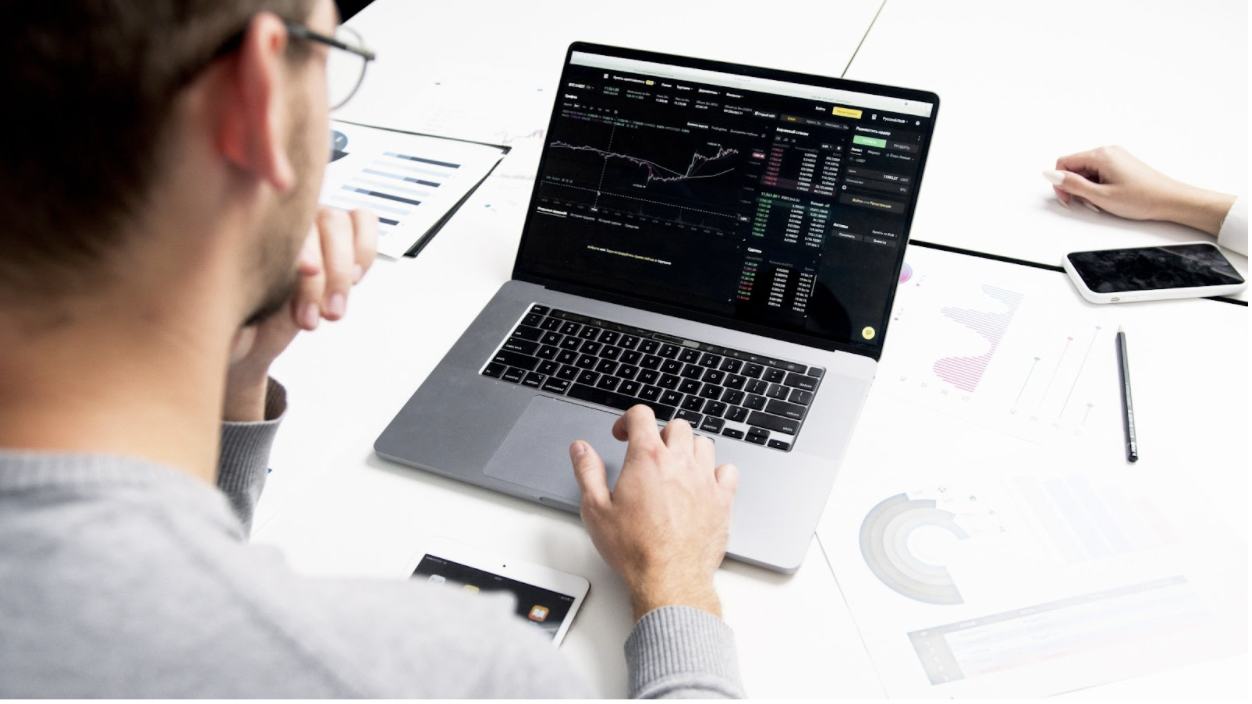 Themes optimised for conversions are essential to the success of your business. Good design creates a positive impression and encourages visitors to take action, and the lousy design turns them away. That's why it's crucial to use an optimised theme for conversions. WordPress themes are designed to be easy to customize, make the most of their functionality, and are incredibly versatile. However, it would be best to make sure that the theme you choose is the right choice for your needs.
A lightweight theme is ideal for your business because it reduces loading time
.
A lightweight theme is ideal for your business because it reduces loading time. A website with a slow loading time is less likely to attract visitors resulting in less engagement and fewer conversions. Moreover, an optimised theme for conversions has many valuable tools to boost conversions and build an audience. These features make high converting WordPress themes an excellent choice for your website.
High-converting WordPress themes help you rank higher in search engines
.
High-converting WordPress themes help you rank higher in search engines. With a high-converting theme, you'll get more visitors, more traffic, and more sales. With WordPress, you can create simple pages for your website with ease. Some themes even include a customisable homepage that's easy to use, but it's unlikely to be optimised for conversion. Therefore, the best solution for your business is to find a customised theme.
A good theme will have a well-structured layout and allow crawlers to index content quickly.
In addition to using a WP theme to improve conversions, a theme can also help your business increase its search engine visibility. A good theme will have a well-structured layout and allow crawlers to index content quickly, which means it's more likely to rank well on search engines. By choosing a suitable theme for your business, you can increase your business revenue significantly. In addition to selecting a highly effective template, make sure that you're using a page building plugin to improve your site's conversion rate.
By choosing a theme that's optimised for conversions, you'll be able to boost your sales and build an audience.
A good theme should be SEO-optimized. A theme with an excellent SEO-optimized structure will help your site rank better in search engines. Choosing a WP theme optimised for conversions will help your business achieve its goals. By choosing a theme that's optimised for conversions, you'll be able to boost your sales and build an audience.
The faster a page loads, the higher the chances of conversion.
Another critical aspect of a high-converting theme is speed. The faster a page loads, the higher the chances of conversion. In addition to using a theme optimised for conversions, a good WordPress theme must be fast. A high-converting WordPress theme should also be easy to navigate, and its speed should be within two seconds. If you're using a premium theme, it's essential to ensure that it's compatible with your hosting provider.
The best WordPress themes are easy to customize. The "manage theme options" link in the admin panel of your website will take you to the page where you can select the colour scheme and customize fonts. The same theme can be used for different website areas, including the header. Its simplicity makes it easy to use and maintain, and it's easy to switch between colours and themes regularly.
Using social proof, security badges, and other features can build trust and feel secure about the product.
A high-converting WordPress theme is more likely to convert if visitors trust the brand. Using social proof, security badges, and other features can build trust and feel secure about the product. A high-converting WordPress theme will also be easy to use. The optimised themes for conversions are easy to customize and will help your website stand out in the crowd. They're a great way to boost your website's conversions.
The right theme and customisation from Northern Comfort will make your website look great and be optimised for conversion. The right theme will make your website look good and increase your sales. While most people don't want to spend money on a theme that's not optimized for conversions, WordPress themes can help you reach your goals. These themes are designed to make it easy to convert your website, and you can easily convert website visitors into customers with the right WP theme.
Overview of the Top Five Tools to Learn in Forex Trading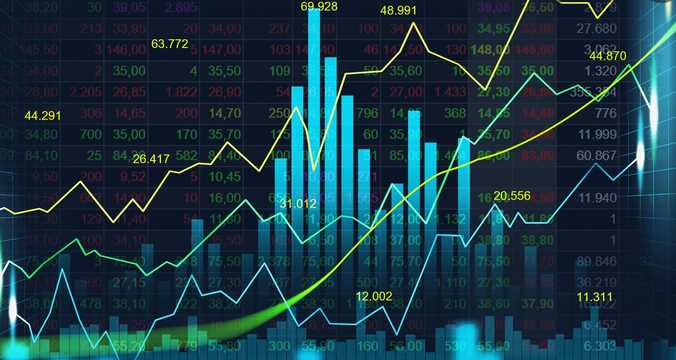 Forex trading provides people with many jobs – trading the exchange, trading products, margin trading, dealing with risk, and more. There are several tools and software that one can use to ensure that all of the skills and the basic knowledge you need are at your disposal, and you can do something valuable and profitable while you are doing that trading. Here are the top five forex trading tools and software:
Live Trading
Live trading is one of the most basic and effective tools in the entire forex trading spectrum. You open up a spread betting account and set up your strategy in a few minutes. At a minimum, you set a limit on your trades and take an account amount out for the use of both the hourly and a daily limit, as well as a withdrawal amount.
It doesn't take long to find a trend and start making a trade with professional support that you can contact at any time. You'll never have to set up your margin for a live trading account, which is a great advantage.
Trader Pro
Trader Pro is a multi-currency trading software that has a multi-tier system. In addition to the standard multi-market feature, it offers three trading currencies with different fees.
The minimum is $200 per month, and the maximum is $1000. With this approach, you can get a live trading experience without the price tag.
TradeWars
TradeWars provides a free option with no charges for margin, no trading limitations, no limit on the overall transaction, and no limits on individual trades. It is open-source software that allows you to trade all popular currencies with over a dollar per trade profit guarantee. The interface is simple and easy to use. Markets.com also comes up with an easy GUI, and you can check it here: www.tradefx.co.za/review/markets-com/.
Although the interface is relatively straightforward and not sophisticated, it is a good tool. The TradeWars team has been growing and developing new features in their software, and the latest version of this software is straightforward and user-friendly, with visual feedback.
FairFX
FairFX is a digital forex trading software that offers a quick and simple-to-use platform, all the tools you need to be in the trading world. You can set up a market, set up margin, and trade all the popular currencies. No matter the amount, you can immediately make a profit.
FairFX also offers trading lessons that teach you how to profit in the forex market. It has an extensive review with practical examples and step-by-step solutions to technical issues. You can quickly learn how to set up a regular trading plan and start a successful trading strategy.
Conclusion
The above four trading software are the most popular web-based trading software, but many others are out there. It is essential to know the differences and make the right decision since you need to choose the best from the crowded industry. Also, the trading software should be reliable, safe, user-friendly, and economical.
5 Fun Facts About Chinese Porcelain You Probably Didn't Know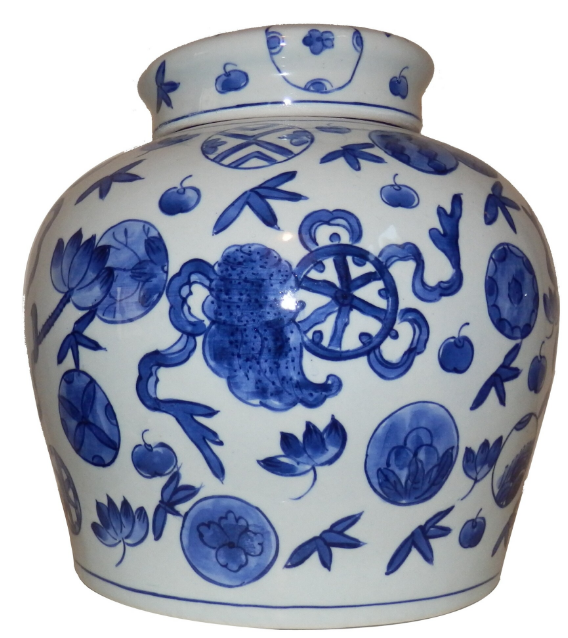 Did you know that Chinese porcelain has a long and colorful history? This type of pottery is some of the most intricate and beautiful in the world.
In this article, we will discuss five Chinese porcelain facts that you probably didn't know. We will also explore the origins of this art form and how it has evolved over time.
1. Porcelain Started in China in the Seventh Century
Contrary to popular belief, Chinese porcelain was not invented in the modern era. In fact, it's been in China for over a thousand years. The first pieces started during the Han Dynasty (206 BC– 220 AD), and they were highly sought-after by collectors all over the world.
During this time, China was one of the most powerful empires in the world. The Tang Dynasty has a reputation for its art and culture, which heavily influenced Chinese porcelain production. Over time, the style of porcelain changed and evolved, but it always retained its characteristic elegance and beauty.
2. It's Cheap to Make Chinese Porcelain
Chinese porcelain is not expensive to produce. In fact, it's one of the cheapest types of pottery in the world. This is because the ingredients required to make it are readily available and relatively cheap.
A mixture of clay, feldspar, and quartz makes porcelain. The quality of the finished product depends on the ratio of these ingredients, as well as the rare Chinese porcelain marks. High-quality porcelain can sell for hundreds or even thousands of dollars per piece, but most pieces are much more affordable.
3. Chinese Porcelain is Also Called "China"
When most people think of Chinese porcelain, they call it "China." This is because the word "China" is actually another name for this type of pottery.
The term "China" was first used in the sixteenth century to describe Chinese porcelain that was being exported to Europe. It soon became popularized and shipped to other countries as well. These days, the word "China" is synonymous with Chinese porcelain around the world.
4. Chinese Porcelain Was Sold on the Silk Road Over 2,000 Years Ago
The Silk Road was a network of trade routes that connected China with the rest of the world. It was named for the valuable silk cloth that was traded along its length.
Chinese porcelain was one of the most popular items traded on the Silk Road. In fact, it became so well-known and coveted that it was often called "white gold." This is because porcelain was more expensive than gold in many parts of the world.
Over time, Chinese porcelain lost its appeal and fell out of favor. But in recent years, there has been a resurgence in interest, and it is now more popular than ever before.
5. Chinese Porcelain Can Last for Over 1,000 Years
One of the reasons Chinese porcelain is so popular is that it is incredibly durable. In fact, some pieces have been known to last for over a thousand years.
This is because porcelain is made from very hard materials. It doesn't shatter or chip easily, and it doesn't fade or discolor over time. This makes it a valuable investment piece, as well as a beautiful addition to any home.
Learn More About Chinese Porcelain
As you can see, there are so many interesting facts about Chinese porcelain. If you're in the market for this product, learning these facts can help you make an informed buying decision.
Do you want to learn more about Chinese porcelain? If so, check out more of our helpful articles from our blog.