How to Develop a Killer Business Plan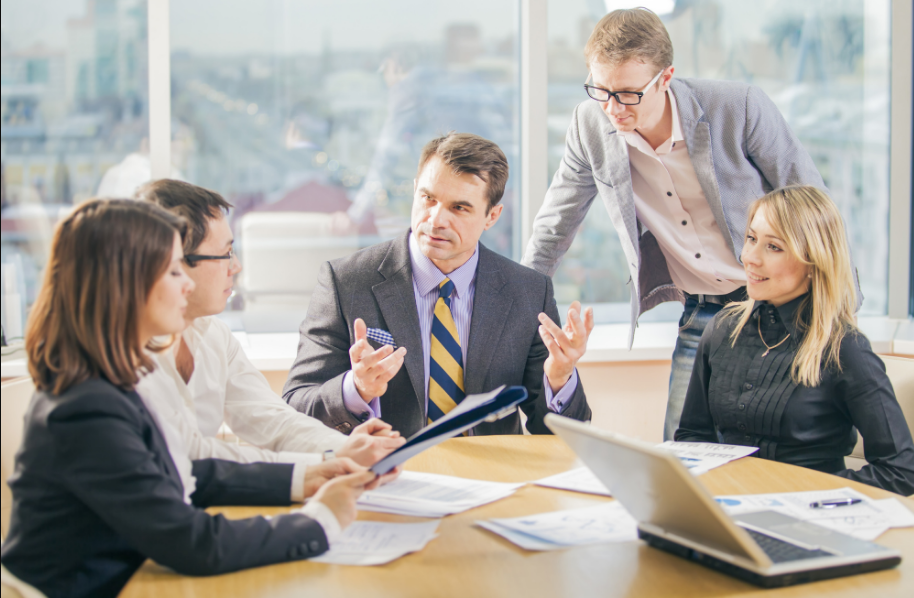 About 20% of businesses fail within the first year. After the second year, about 30% of businesses have failed. Unfortunately, only 30% of businesses will remain by the end of the decade; a 70% failure rate. To Create A Killer Business Plan you need to be Great at Financing Visit  The Tier Group for Great Financial Advices.
With a strong business plan, you can set your business up for success from the start.
Here are the top business planning tips you need to develop a plan that will set you up for lasting growth. Following this outline for your business plan will ensure you consider every angle. You can even spot potential threats and opportunities before others in your industry.
Discover how to create a plan for long-term growth and success. Read on to learn how to write a plan for your business today.
1. Executive Summary
Writing a strong executive summary is crucial to writing an effective business plan. In fact, you'll likely want to write this section last. The executive summary will distill all of the sections mentioned below.
This section summarizes the rest of your business plan for potential investors and lenders. The overview could persuade them to continue reading, too. If your executive summary lacks luster, you could lose potential investors and funding.
Instead, you can use your executive summary to outline:
What the business does (business concept)
What the business wants to do (goals and vision)
Who you sell to (target market)
What you sell and why it's different (product description)
How you plan to reach customers (marketing strategy)
How much you earn (current financial state)
What you foresee earning (projected financial state)
How much you're asking for (the ask)
Who is involved (the tea)
Your executive summary shouldn't exceed one page. Instead, keep it clear and concise.
Otherwise, you could risk losing the reader's attention.
2. Company Description
As you use these business planning tips, it's important to keep your end goal in mind. What do you plan to do with this business? What do you hope to accomplish?
Answering these questions will help potential investors understand why you're in business. It can also help differentiate you from other brands.
Your company description could help them determine why you're a worthwhile investment, too.
The description should also outline your:
Business structure
Business model
Industry
Vision and mission statement
Value proposition
Background/history
Business objectives
Team and their salaries
Focus on the core of why your business exists and what you aim to accomplish.
3. Market Analysis
Your market analysis is key to developing and executing your entire business plan. Otherwise, you could fail to choose the right products for the right customers. Choosing the wrong market could waste your time and money.
You could struggle to attract buyers and make sales as a result.
First, consider how big the potential market already is today. Determine how many people need your product or service.
Gather information about your ideal customers, too. Understand their demographics and psychographics.
Next, research relevant industry trends. Determine whether the industry will grow or decline over the next few years as well.
Don't forget to conduct a SWOT (strengths, weaknesses, opportunities, threats) analysis as well. Your SWOT analysis can help you determine your competitive advantage. It will also help you determine factors that can hinder your success.
You can find more information here to get started.
4. Management and Organization
Readers will also look for information about who is running your company. You'll need to develop a plan based on your team.
Create an organizational chart to demonstrate your company's internal structure. It should outline roles and responsibilities within your organization.
Take the time to detail the legal structure of your business, too. For example, are you incorporating your business as an S corporation? Perhaps you're choosing sole proprietorship instead.
5. Offerings
These business planning tips will center around your product or service.
If you plan to sell multiple products, offer general information for each product line. Describe any new products you intend to offer in the future. Consider how they'll improve your profitability, too.
6. Customer Segmentation
Understanding your target audience is key to your company's growth and success. Remember, you'll want to find a way to appeal to the consumer's needs.
Take the time to segment your target audience based on specific demographics. For example, you can consider:
Location
Age range
Education
Behaviors
Interests
Pain points
Household income
Career
Opinions, beliefs, or values
Hobbies
Segmenting your target audience into smaller groups can improve your marketing strategy.
7. Marketing Strategy
As you create a plan for your business, you'll also need to consider how you intend to reach customers. Otherwise, you might fail to attract buyers.
Your marketing strategy should consider price, product, promotion, and placement.
Consider what marketing platforms you'll use to reach customers, too.
8. Operations and Logistics
Next, you'll need to consider the workflows you'll use to turn this business plan into a reality.
Consider your:
Suppliers
Production
Facilities
Equipment
Shipping and fulfillment
Inventory
This section will show readers you understand your supply chain. Create contingency plans to cover your bases as well.
9. Financial Plan
Without strong financial health, you'll struggle to develop a plan that works. As part of your financial projection, you'll need to create a balance sheet and income statement. Include a cash-flow statement for potential investors, too.
Most micro-businesses require $3,000 to get started. Most home-based franchises need between $2,000 and $5,000. Take the time to determine how much you'll need to start your new business.
Separate your costs into fixed, variable, essential, and optional expenses. For example, you'll need to consider:
Business plan costs
Office furniture
Labor
Basic supplies and technology
Web hosting
Marketing
Rental space for an office
Insurance, license, or permit fees
You can use a spreadsheet template to calculate your projections. Create a breakeven analysis of your company, too.
Compose a Killer Business Plan: Essential Company Planning Tips for Success
Learning how to create a killer business plan could set your new endeavor up for lasting success. Use these company planning tips to get started. Make sure to keep it clear, concise, and informational.
Then, seek investors and get ready to watch your plans become a reality.
Searching for more tips? You've come to the right blog.
Check out our latest guides today for more useful advice.
Do I Need A Life Insurance Policy If I Have No Dependents?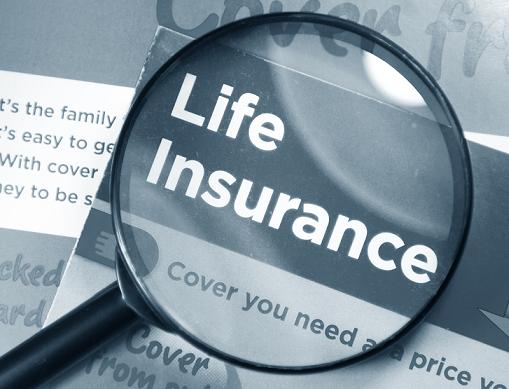 Introduction
Life insurance is a topic that often comes up when people start thinking about their financial future and the security of their loved ones. You may have heard that life insurance is essential if you have dependents, but do you still need life insurance if you have no dependents?
In this blog post, we will delve into the world of life insurance and explore whether you need a life insurance policy if you have no dependents. We will address several key aspects of this question, providing you with the information you need to make an informed decision.
Understanding Life Insurance
Before we jump into the question of whether you need life insurance if you don't have any dependents, let's first understand life insurance meaning. Life insurance is a financial instrument with a crucial purpose: to provide financial support to your loved ones and cover outstanding debts and expenses in the event of your passing. This support comes in the form of a payout, often referred to as the death benefit, which is disbursed to your chosen beneficiaries when you are no longer around.
The Purpose of Life Insurance
Life insurance is a contract where you pay regular premiums to the insurer, and in return, they promise to provide a lump sum to your beneficiaries when you pass away. This lump sum payment serves several critical purposes:
Financial Security for Loved Ones:One of the primary functions of life insurance is to ensure that your loved ones, such as a spouse, children, or other family members, remain financially secure after your demise. The death benefit can replace the income you would have contributed to their well-being, helping them maintain their quality of life.
Debt and Expense Coverage:Life insurance extends its protective umbrella beyond dependents. It can be a powerful tool for covering any outstanding debts or financial obligations you leave behind. For instance, if you have a co-signed loan or mortgage with a family member or friend, your passing could leave them responsible for the entire debt. A life insurance policy can step in to settle these debts, preventing your loved ones from shouldering the financial burden.
Funeral Expenses:Funerals and final expenses can be surprisingly costly. A life insurance policy can help cover these expenses, sparing your family from the unexpected financial burden during a difficult time.
Estate Planning:Life insurance can play a crucial role in estate planning, even if you don't have dependents. It can provide liquidity to your estate, ensuring that your assets can be easily distributed according to your wishes. Without sufficient liquidity, your loved ones might be forced to sell assets, such as a family home or business, to cover estate taxes and other expenses.
Peace of Mind:Life insurance offers peace of mind, both for you and your beneficiaries. It ensures that your financial affairs are in order, reducing the emotional and financial stress that can arise during challenging times. Knowing that your family will have a financial cushion can bring a sense of comfort and security.
Legacy and Charitable Giving:Life insurance can also be used as a tool for legacy planning and gifting. Suppose you have a close friend, a favourite charity, or a family member whom you want to provide for after your passing. Designating them as beneficiaries of your life insurance policy ensures that they receive a financial gift, allowing you to leave a lasting impact on their lives or support causes that matter to you.
Future Planning and Affordability:Obtaining life insurance early in life can be a strategic financial move because premiums are lower when you are young and healthy. By securing coverage now, you not only protect your future insurability but also lock in lower rates, providing a cost-effective means of safeguarding your financial future. Additionally, as life circumstances change, like acquiring dependents or new financial responsibilities, an existing policy can provide a foundation of coverage to meet your evolving needs, ensuring that you have the necessary protection in place when it becomes vital.
Conclusion
In summary, the need for a life insurance policy goes beyond having dependents who rely on your income. Life insurance can serve as a versatile financial tool, addressing various aspects of your financial and estate planning. It can cover outstanding debts, provide liquidity for estate planning, facilitate gifting and charitable giving, and offer affordability and future insurability advantages.
Whether you are a young professional with no dependents or someone with a complex financial situation, life insurance can play a valuable role in your overall financial planning. Life insurance is a long-term investment in your financial security, ensuring that you and your loved ones are always protected regardless of your current family situation. So, whether you are in the early stages of building your financial future or enjoying the freedom of a life without dependents, life insurance remains a practical and worthwhile consideration.
EFFECTIVE BUSINESS SIGNAGE STRATEGIES FOR SUCCESS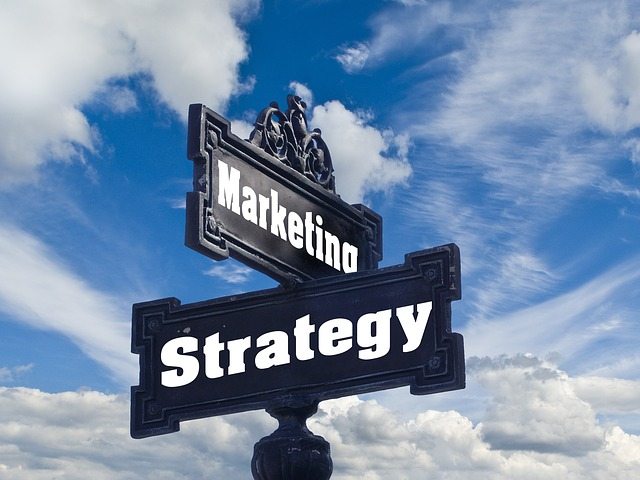 In a world filled with constant distractions and competition, effective business signage can be a game-changer. It serves as your silent salesperson, drawing potential customers' attention and guiding them to your doorstep. To harness the power of signage for success, consider these strategies.
Clarity is Key – The primary purpose of a business sign is to convey a message. Ensure that your signage is clear, concise, and easy to understand. Use legible fonts and avoid clutter. Remember, a confused customer is less likely to become a paying one.
Location – The placement of your business signage is crucial. Analyse your target audience's habits and choose a location that maximizes visibility. This might mean near busy intersections, in high foot traffic areas, or strategically placed along highways. Consider the visibility from different angles and distances.
Size Matters – The size of your signage should be proportional to its distance from the viewer. A sign on a building's façade can be larger than a sidewalk sign. Bigger signs are easier to spot from a distance, but don't go overboard – an overly large sign can appear obnoxious.
Colors and Contrast – Use colors that align with your brand but also provide sufficient contrast for readability. High contrast between text and background is essential. For example, dark text on a light background or vice versa. Red and yellow are often associated with urgency, while blue can convey trust and professionalism.
Material Selection – Choose durable materials suitable for your environment. Outdoor signs should withstand weather conditions, while indoor signs might focus more on aesthetics. Material selection impacts the longevity of your signage, so invest wisely.
Consistency in Branding – Your signage should be an extension of your brand identity. Use consistent colors, fonts, and imagery that align with your other marketing materials. This builds brand recognition and trust among your customers.
Visibility at Night – Don't underestimate the importance of nighttime visibility. Use illuminated signs or proper lighting to ensure your message is clear even after the sun sets. This is especially crucial for businesses open in the evening.
Message Rotation – If applicable, consider rotating messages on electronic signs to keep your content fresh and engaging. This can be particularly effective for businesses with changing promotions or events.
Call to Action – Encourage action with a clear call to action (CTA) on your signage. Whether it's "Visit Us Today," "Call Now," or "Learn More," a well-placed CTA motivates potential customers to take the next step.
Monitor and Adapt – The effectiveness of your signage isn't static. Monitor its impact and be ready to adapt. If a certain sign isn't generating the desired results, try a new design or location. Continuously analyse customer feedback and data to refine your strategy.
Conclusion – Effective business signage is not just about aesthetics; it's a strategic tool that can drive foot traffic and boost your brand's visibility. By following these strategies, you can create signage that not only attracts attention but also converts viewers into loyal customers. Remember that signage is an investment, and when done right, it can yield significant returns for your business.
The Power of Custom Trade Show Booths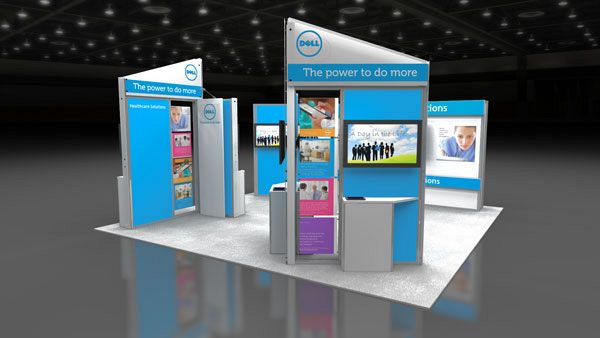 Businesses get a lot out of exhibiting at trade shows. They get to display their products, discuss their services, and make lasting impressions, all through a limited space on a big floor.
And to make the most out of this limited space, that is, to stand out from numerous competitors, brands use custom trade show exhibits.
Think of a custom booth as your temporary headquarters at the event.
While your physical showroom remains stationary, this booth is mobile, bringing your brand directly to the attendees.
Think of it as more than a space of specific dimensions, it's rather a dynamic representation of your brand, serving as a pop-up shop that encapsulates your brand's essence.
Supporting your sales team is another crucial aspect of these booths.
A well-designed booth amplifies your product presentations, making key messages and offers more compelling.
It's a space that promotes interaction, allowing your team to engage effectively with attendees and leave a good impression.
But perhaps the most significant advantage of exhibit rentals is their ability to make your brand stand out.
With countless exhibitors competing for attention, a custom booth, whether grand or modest, creates a visual impact that differentiates you from the crowd.
Moreover, a custom booth tells your brand's story. Every element in it is tailored to your brand, with a design and layout that resonates with your values, history, and philosophy, and amplifies brand awareness. It's a statement declaring your brand's presence and significance in the market.
Contact TrueBlue Exhibits
The benefits of custom trade show exhibits are manifold. It's more than just a space. It's a strategic tool that can raise your brand's presence and influence at any trade show. And if you're considering one for your next event, TrueBlue Exhibits is here to bring your vision to life.