5 reasons why businesses should use desk booking software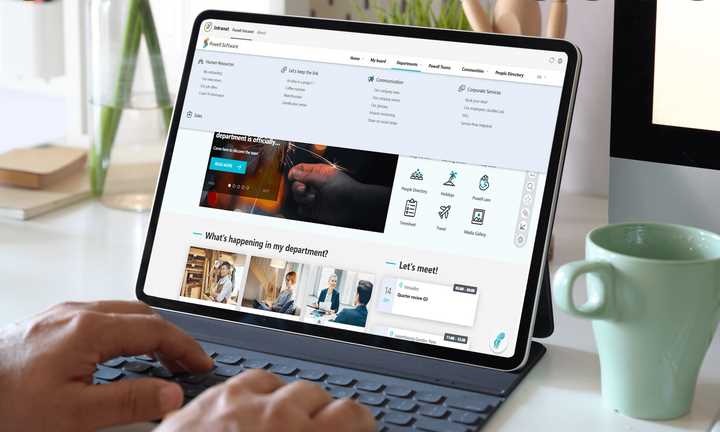 The growing demand for workplaces stipulates great optimization of the existing workspace in any business. Facility management has become part of the current norm as businesses are looking to increase productivity while reducing the costs used to maintain unnecessary workspaces.
A desk booking software is a simple system that provides excellent workplace management. The demand for this software has been on the rise as industries look for technology that can effectively manage office capacity. Exploring this software allows you to learn the latest oversight controls and desking concepts.
What is desk booking software?
Desk booking software provides workplace control by allowing interaction between employees and the workplace. Employees can check for available spaces and book or check out when they change their minds about their booked workspace.
If you are thinking about getting workplace management software, here are the core benefits of using desk booking software in your business that will hopefully guide you into making an informed decision.
Better space utilization
Better utilization of the available resources helps in more significant growth in a company. Space is a vital resource for all companies, and proper management helps to ensure that it is used Optimally. Desk booking software encourages the use of other workplace areas other than the same desk.
Desk booking software provides data to facility managers about space utilization. The data gives insight into underutilized spaces, and the managers can provide amenities that will promote more utilization or employ alternative uses.
Processed booking data is aggregated by the desk booking software and allows stakeholders to shape the workplace better and make meaningful floor plans. Ultimately the business can control costs better, utilize space maximumly, and provide employee support.
Time-saving
Employees waste a lot of time moving around the workplace searching for a space that best suits their needs. Unfortunately, it is not guaranteed that employees will always find a suitable place to work. This leads to more time wastage when looking for alternatives and less productivity because of the disappointment of not finding a suitable place in time.
A well-designed desk booking software reduces time wastage considerably because the employees prepare their work schedule with knowledge of the desk they will use before arriving at the workplace. The employees do not have to walk around the office looking for an open spot to set up and start working.
Fewer interruptions
Having several knocks on the door while holding a meeting can be frustrating and distracting. Introducing desk booking software ensures fewer interruptions as employees do not need to knock on the door to confirm if the room is occupied.
You should book the period you need to use a workspace in advance to ensure other employees are aware that the room will be occupied and choose an alternative room to hold their meeting. Fewer interruptions promote a significant focus on the meeting and ultimately contribute to having a more efficient company.
Increased productivity
Changes in sitting position every time employees are in the office reduce great comfort, leading to less productivity. A different desk means you will often sit next to a different person. This reduces non-constructive talks and increases focus on the tasks at hand.
Changes in sitting positions also allow for more input on different projects through discussions with colleagues. The business experiences increased employee collaboration which contributes to achieving better productivity.
Occupancy compliance
Since the onset of the Covid-19 era, social distancing has been among the outstanding requirements that should be observed when managing a workplace. The pandemic has contributed to challenges in every business; they include revising floor plans, rearranging rooms, and planning for new occupancies. Desk booking software simplifies processes and promotes better results.
Desk booking software limits the occupancy of specific rooms to a specific number depending on the size of the room and desks available. Therefore, the software will not accept any bookings to a specific room once the limit is reached. Booking a workspace prior to utilizing it provides managers with sufficient opportunities to encourage better occupancy compliance.
Desk booking software is the key to better workplace management
Take advantage of the desk booking software benefits explained by using this scheduling tool today. The system brings order and better-shapes the workplace to match employees' needs. Use it to improve goal attainment in your business.
Credit Card Misbeliefs That Can Harm Your Credit Score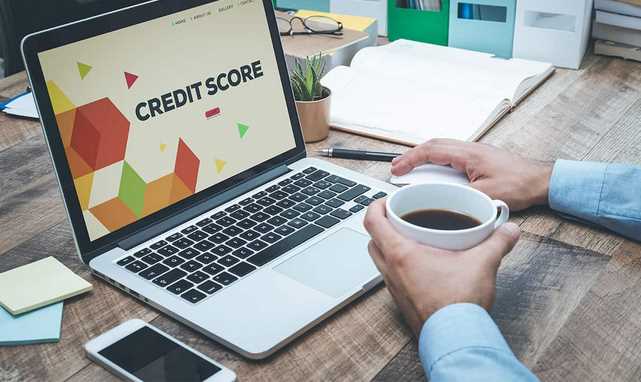 Credit cards can be an excellent financial instrument for managing finances if they are used and paid back in a disciplined manner. Credit cards, like most financial products, are subject to a variety of myths and misconceptions, which are not exclusive to credit cards. While some myths prevent users from getting the most out of their credit cards, others lead to improper use of credit cards, which can be detrimental to both your financial health and your credit rating.
This section will provide you busting of some common myths before you go for a sbi credit card apply online.
Credit cards are a gateway to falling into a vicious debt cycle.
Many people are reluctant to use credit cards because they are concerned about sliding into a debt trap. They, therefore, avoid applying for credit cards altogether. The likelihood of sliding into a debt trap, on the other hand, can only be true for individuals who lack financial discipline and/or the ability to manage their impulses to spend. For the others, a carefully chosen credit card combined with disciplined usage and payments would often result in savings, convenience, and lifestyle benefits.
Furthermore, for people who are new to credit, going for a sbi credit card apply online can be a great move for establishing a credit history and working toward the establishment of a high credit score over time. Given that credit card transactions are treated in the same way as loan applications, prompt repayment of outstanding credit card balances has the same positive influence on your credit score as timely payback of any other type of loan. Please keep in mind that persons with no credit history, or a 0 credit score, have a decreased chance of being approved for loans with favourable interest rates and fees.
It is preferable to avoid increasing your credit limit.
Many credit cardholders are reluctant to not only decide about sbi credit card apply online but even avoid increasing their credit limit because they believe that doing so will lead to increased spending and, ultimately, increased debt on their cards. The use of a higher credit limit, on the other hand, can have a significant positive impact on your financial situation if done properly.
It is not only possible to manage financial emergencies with a bigger credit limit, but it also lowers the user's credit usage ratio, which is the fraction of the total credit limit that is actually used by the card user. A decrease in your credit utilisation ratio will progressively enhance your credit score, which will, in turn, improve your eligibility for credit cards and loans in the future. Maintain a credit usage ratio of less than 30%, as lenders perceive people who exceed the credit limit to be credit hungry, which leads to credit bureaus lowering one's credit score by a certain percentage point. Those who tend to exceed this limit on a regular basis may request an increase in their credit limit from their current card issuer or consider getting a second card through a sbi credit card apply online.
Inconsistency in bill repayment has no effect on credit score.
Because a credit score is a three-digit numerical representation of a person's creditworthiness, it is one of the first factors taken into consideration by lenders when analysing any loan application. In light of the fact that a credit score is calculated based on a person's credit payback history as detailed in their credit report, irregular credit card bill payments can result in a worse credit score, in addition to the accruing of late payment fees and high finance costs. After all of this, a lower credit score can have a negative impact on a credit card user's future loan and credit card eligibility.
Paying the bare minimum amount due is sufficient.
Many credit card users make the mistake of assuming that paying the minimum due amount is a safe haven for them if they are having problems repaying their total debt on time. This is incorrect. While timely repayment of the minimum amount due by the due date prevents the card user from incurring late payment fees, the card user is still subject to high financing costs, which range between 23 percent and 49 percent per annum on any unpaid balances. Keep in mind that failing to pay even the smallest amount of debt will result in not only further late payment fees but also a negative impact on one's credit score. Furthermore, failure to pay credit card debts in full may result in the termination of the interest-free period on new credit card transactions until the outstanding debts are fully paid.
Consequently, if you are having problems paying your credit card debt on time and in full, you might consider converting the entire amount owed or a portion of it into a monthly instalment plan. Due to the fact that the interest cost of EMI conversion is significantly lower than the finance charges and that it is available for terms of up to 5 years, converting a credit card bill, either in full or in part, would allow one to make repayments at a significantly lower interest cost and in smaller tranches according to his or her repayment capacity, in addition to saving one from incurring finance charges on new transactions.
Having an excessive number of credit cards is detrimental to your credit score.
Another fallacy that exists in the world of credit cards and for people who are going for a sbi credit card apply online is that having many credit cards can negatively impact your credit score. However, it is the cardholder's credit score that is influenced by his or her credit card usage and repayment behaviour. Habits such as prompt repayment of credit card debt in full, keeping the credit utilisation ratio (CUR) under 30%, and not filing many credit inquiries, especially within a short period of time, all contribute to the development and maintenance of a good credit score.
Furthermore, having multiple credit cards can be advantageous in a variety of ways, including higher benefits on spending across multiple cards based on their reward point structure, helping to spread out expenses according to each card's interest-free period, and serving as a backup in the event of loss or theft of the primary card, among other things.
How to Get Your Finances Under Control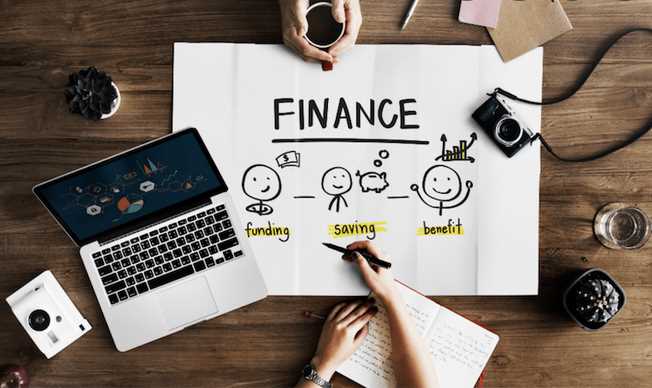 There has never been a better time to get a firm grip on your finances and know exactly what is coming to your household by way of money and what is going out. With the cost of living rising all over the world, getting on top of your finances while you still have a chance to sort them out, rather than leaving them until you are so far under is not to be sniffed at.
Check Your Finances Carefully
You must check your finances carefully and cancel any regular transactions that you do not require or that you do not recognize. This may seem odd, but there is a vast number of people that pay monthly subscriptions for things like magazines or gym memberships that they do not use, and this is therefore wasted money that can be put toward something much more beneficial for your household.
Draw Yourself Up a Budget
After you have gone through your finances, you are likely to be aware of the amount of money you have coming in every month and what you have going out on essentials. This is when you need to draw up a list of what is going out and how much money you have left over for things such as food bills, treats, and savings.
It is important that you budget for your treats as living a life without any form of treat, whether it is going out for a meal once a month or the movies, can seem like a hard slog and you are more likely to default on your budget by having no treats and nothing to look forward to at all.
Look for More Economical Options
It is a good idea to look for more economical ways of doing things, whether it is in the form of consolidating your loans, changing utility suppliers, or getting a more economical car. With gas prices rising all over the world and buying a new car out of most people's financial reach, the next best thing is to look for a second-hand, economical, and reliable vehicle. In fact, many car suppliers offer their very own finance options. For instance, if you were looking to purchase a BMW, regardless of age, mileage, or model you would be able to ask about bmw car finance from that particular garage or showroom, so that you may not have to approach a lender directly.
Batch Cook Meals
When it comes to food bills, you could very well find that you can get on top of these and even save a bit of money by batch cooking your meals ahead of time. This means that you select a few different meals that have very similar ingredients, buy the ingredients fresh and spend a day or an afternoon cooking up meals that you can store in your freezer already portioned up and ready to warm up and eat when you need them.
It is important when doing this that you make sure you have enough containers to store the food in and that they are freezer-proof. You will also require a marker pen so that you can write on the lid of the container the name of the meal you have inside, this will prevent any mystery meals from happening.
Want to Improve Efficiency in Your Business? Try These Methods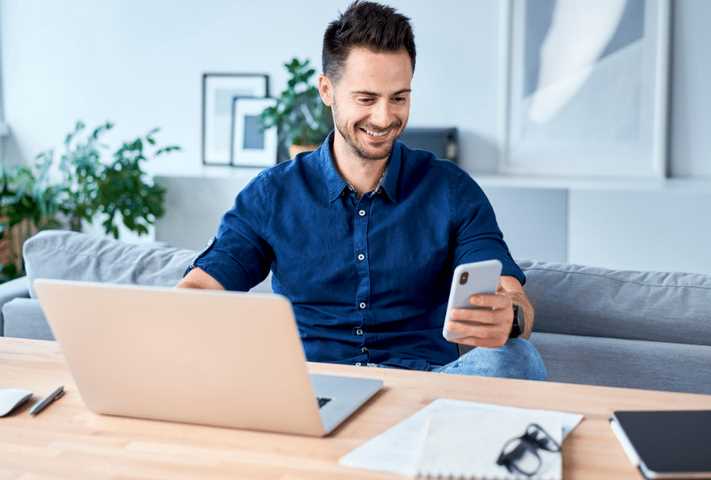 Efficiency is all about reducing waste and enhancing opportunities for achieving results with the least expense of effort or resources. The more efficient a business can be, then the higher its profits and the greater its chances for growth and success. If you have found that your business is lacking efficiency and could use some tightening up, there are ways of streamlining your processes and limiting wasted resources. Here are a few methods to help you get started.
Re-Evaluate Your Business Plan
Sometimes the cause of a lack of efficiency comes from the root of your business: the business plan. It's a possibility that you unintentionally developed a plan that isn't as efficient as it could be, and now you need to untie the knot that this has created for you. Take the time to sit down and assess your business plan, making changes where necessary, with an eye on making opportunities for greater efficiency. This might mean adjusting your priorities now that you have more information about your milestones and achievements.
Look at Your Finances
A business' budget should be regularly checked in any case, but if you want to specifically target a lack of efficiency then this is another good place to look. Perhaps you've only noticed that a particular facet of your business strategy hasn't been serving you as it should when you are reminded of it when checking your current outgoings. By frequently reminding yourself of the details of your business budget and what your money is being spent on, you can find more ways of cutting back and promoting efficiency.
Focus Your Marketing
Whether you own a business that deals with other businesses or directly with customers, you will have a marketing strategy. By its very nature, a marketing strategy must be fluid and adaptable, which leaves it open to scrutiny and opportunities for change. You can access professional assistance to make your marketing information go its furthest, for example by using B2B telemarketing services.
Reassign and Merge Roles
If you have employees, consider doing your best to take full advantage of their skillsets. You may have hired someone as your secretary, for example, but if they happen to also be a talented artist you could ask for their input when designing visual assets for a marketing campaign. Don't limit yourself (or others) when it comes to stretching potential.
Identify and Delete the Extraneous
Set a time period such as a week or two to assess business as usual. Take notes regarding processes and their results. At the end of your set time, look over these notes and see where effort was expended unnecessarily and could have been better allocated elsewhere. For example, if you get a stationery delivery but almost all of your work takes place digitally, then stop wasting your time and money on unnecessary habits. Ignore what you think a business should be like and concentrate on figuring out the most effective way to run your own.