How to Become a Notary in 3 Simple Steps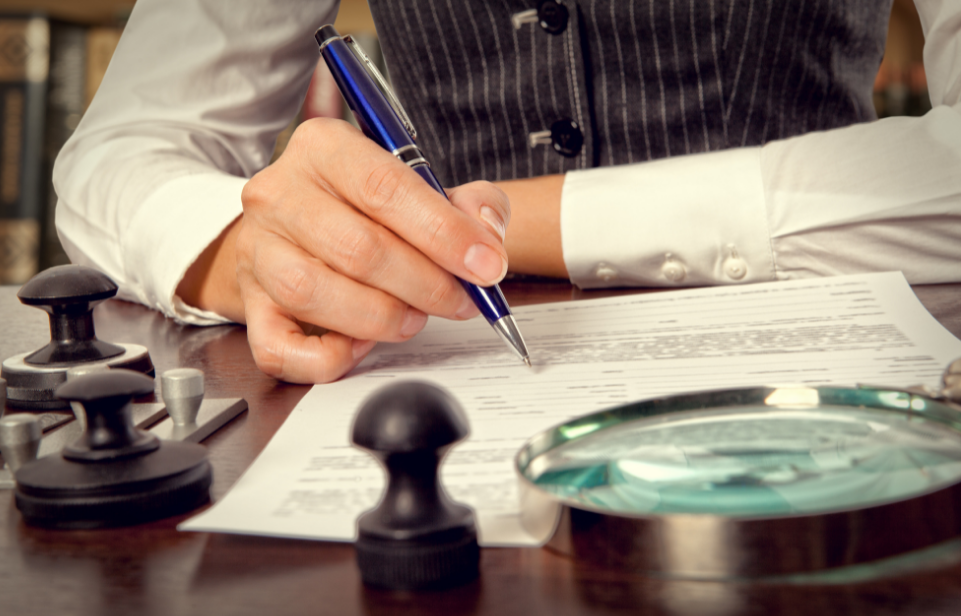 Being a notary can come in handy in many different situations. If you've wondered how to become a notary, the ease of the process might be surprising. It is possible to become a notary for less than $200 in most cases!
Becoming a notary can be a quick experience when you know what to do. Keep on reading to learn the three simple steps you need to become a notary!
1. Learn How to Become a Notary
When learning how to become a notary, you need to educate yourself as much as possible. What is a notary? A notary is a person who gets approved by the state to witness official documents.
The process might differ depending on the state, but most have training courses. Education is not always a requirement by the state, but it helps you understand the responsibilities.
You will learn all the laws concerning notaries. There will be various situations you face after becoming a notary.
Knowing the state laws will help you know what to do in each one. View here for more information on what notaries can sign. There may be times you get asked to sign something you can't sign.
Check your state's website for the latest training on becoming a notary. Take any available courses to gain all the knowledge possible on being a notary. You must understand what you can and cannot notarize.
2. Apply to Become a Notary
After your training, you can apply to become a notary. Most states charge an application fee. These days, many states let you apply online.
You can pay using a credit or debit card. It can cost as little as $20 but as much as $120 in some states. Your state website will have the exact amount you will need to pay.
When applying to become a notary, you will answer basic questions. Once you have completed the application and sent it in, you will have a short waiting period. That timeframe can be up to several weeks.
3. Getting Approved
After you get approved, you may need a notary bond and insurance for your state. You may also need to file your notary status at your local county office.
Once you learn how to become a notary and get approved, you can get your stamp. All notaries get recognized from their stamps. States have various restrictions on these.
You will get an official notary certificate from your state office. Notaries can get stamps from approved manufacturers, so check the state website for those. It takes less than a month from starting the process to get your notary stamp.
What Comes Next?
After you know how to become a notary, you can move to decide how to use your new skill set. Many people charge a small fee for their notary services. Following the steps laid out by your state is a straightforward process.
With a bit of money and training upfront, you can use your new abilities to make some extra income. All you need is a few supplies and the ability to go where needed! Follow our website for more articles on how to develop new skills!
7 Things To Look For When Hiring A Personal Injury Lawyer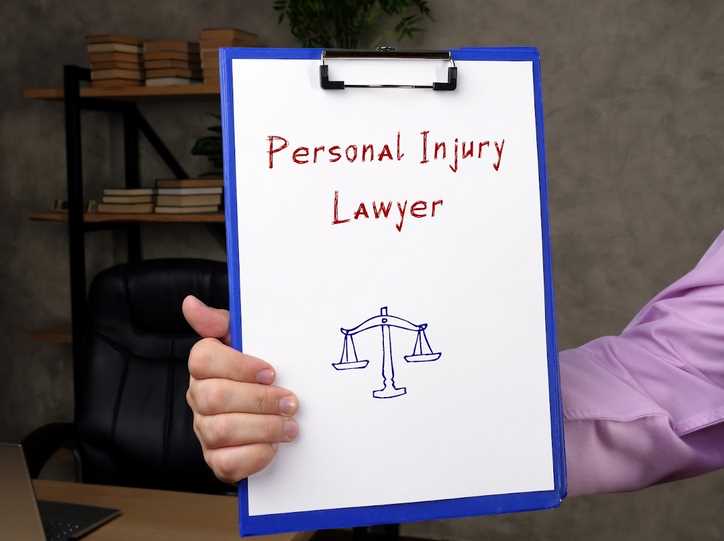 If you sustained injuries in an accident or through someone else's negligence, hiring a personal injury lawyer might be the next step to take. This kind of lawyer will take over the matter and can represent you in court when you file for compensation.
Personal injury lawyers work on a contingency fees basis and can push your case to ensure that you get the money you deserve. After the court settles the matter, the personal injury lawyer can collect legal representation fees if your compensation case is successful.
Therefore, it's crucial to hire an experienced lawyer for your case who can stick with you to the end. You can learn more by researching the best personal injury lawyers around you before deciding who should represent you in court.
Here are seven things to look for when hiring a personal injury lawyer:
Experience And Qualifications
Personal injury law is vast and covers many areas that require a lawyer who understands it well to represent you successfully. Your case is unique, so you'll need a seasoned personal injury lawyer who can interpret the evidence you have before filing a lawsuit.
Aside from proving liability and damage, a personal injury lawyer should be able to match your matter with the correct law provision. For instance, an injury from surgical error requires a different approach than a road accident injury because of the underlying challenges of the cases.
So, ask the lawyers how long they've been practicing the specific law to determine if they qualify to represent you. A new lawyer might understand the law but may struggle to present your case in court.
Success Rate And Reviews
Your goal for hiring a personal injury lawyer is to get compensation after the court settles the matter in your favor. Thus, look at the lawyer's track record when handling such cases to inform your hiring decision.
In addition, the law firm's reputation is also a factor you might want to consider because most personal injury cases happen through arbitration or outside the court. You can ask for the success rate of matters settled through trial and out of court.
Fee and Billing Policy
One crucial point is that most personal injury lawyers work on contingency fees terms when handling cases. Hence, the lawyer has to recover the claims from your personal injury case to get paid.
However, there are underlying legal fees that you must pay once the case closes successfully. Typically, the contingency fees include matters settled under car accidents, slip and fall, construction site accidents, and pedestrian accidents, among others, that cause harm to your well-being.
Therefore, read through the legal fee structure beforehand to avoid misunderstandings once the case goes to trial and eventually wins.
Lawyer's Team Handling Your Case
Personal injury lawyers usually work with support from legal assistants or clerks who do the investigations and preparation for the lawsuit. It's crucial to know who's in the legal team working on your case because it helps create a rapport with them, thereby building trust.
Professionalism
Personal injury cases have underlying provisions on how long you can file claims after sustaining an injury. Equally, the court has limited time to determine such matters.
Lawyers who understand the personal injury lawsuit requirements will be professional when handling your matter. They'll have management systems to guide how they attend to clients. Such systems can include proper filing practice or attending planned meetings on time.
Effective Communication Skills
Communication is a crucial component to look at when hiring a lawyer. Thus, check if they have several communication channels if you need to find out how your compensation lawsuit is fairing. In addition, they need to pass information effectively to avoid surprises when the court is in session.
Commitment
Because you're still searching for a potential personal injury lawyer, you might want to know how committed the lawyer is to helping you win your case. Are they asking you more questions? Are they listening or understanding your situation when you're explaining yourself? You don't want to sit and listen to a sales pitch and come out of the meeting with doubts.
Final Thoughts
Hiring a personal injury lawyer is a challenge that requires an analytical review of several qualities a lawyer handling the case should possess. A specific touchpoint should be checking if the lawyer has experience in that field, which is crucial for a compensation claim. Luckily, most personal injury lawyers only collect legal fees once they win the claim lawsuit successfully.  However, you must review the details of the legal fee note to ensure that you don't get overcharged for winning the personal injury case.
Benefits of Having a Criminal Defense Lawyer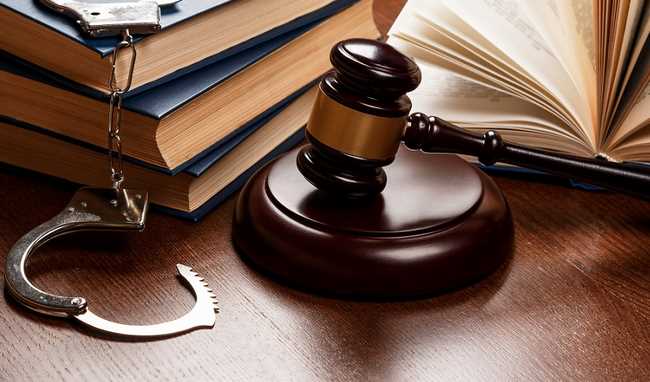 Accusations of criminal offenses are both scary and disturbing, and it will help to take legal counseling no matter if you are guilty or innocent. Consulting your criminal defense lawyer faster increases your winning chances and prevents you from jeopardizing your case.
All criminal cases are different, and your lawyer will decide which factors can eliminate the pertaining charges. Let us dive right into the benefits of hiring a lawyer for your criminal defense case.
They Have Legal Knowledge
Great defense lawyers are experts in certain niches. They get this reputation from their many years of good reputation and practice. These lawyers know the legal system well and increase your chances of winning the case.
Good defense lawyers assess facts, check the forwarded evidence, and look for loopholes that can work in your favor. The main benefit of having a criminal defense lawyer is that they will make your case solid.
They Know the Legal System
A good defense attorney should understand the involved parties, including prosecution lawyers and judges. It is not advisable to defend yourself since you can become the prosecution's target.
Defense lawyers interact with judges and other lawyers well, and they operate better. Good lawyers will use their defense strategies to help you take a plea or seek trial.
You Will Avoid Many Penalties
Different crimes are penalized differently. Criminal defense lawyers can lower your sentence or penalty and get you out when jailed wrongly. Defense lawyers shield clients from harsh prosecutions and help them to prove their innocence.
These lawyers will also help you to get a reduced penalty when you are found guilty.
They Handle Your Case Efficiently
Renowned defense lawyers have the right resources and team to handle your case correctly. Some of their roles include looking for witnesses, cross-examinations, and legal representation.
Legal experts know how to look for experts and efficiently use everything provided by the court.
They Save you Money and Time.
You will manage your family and work better as the legal counsel looks for the right paperwork for your case. The best way to clear your charges is by hiring a criminal defense lawyer, and this decision saves you money eventually.
The lawyer will ensure they eliminate all charges like fines, court expenses, and other fees. They will also stand-in for you as you cater to more important issues. These lawyers can also lower your fines significantly when found guilty.
They Offer Emotional and Technical Support
Most clients share their personal information with their lawyers when discussing their cases, and this explains why you should hire a trustworthy lawyer. A professional legal counsel offers substantial technical and emotional support and is beneficial during hard times.
Final Thoughts
It is advisable to have a criminal defense attorney due to the advantages they come along with. These lawyers save time, offer emotional support, and know the legal system.
The above article has discussed the benefits of a defense attorney, and you can reach out for more information.
Benefits of Hiring Personal Injury Lawyers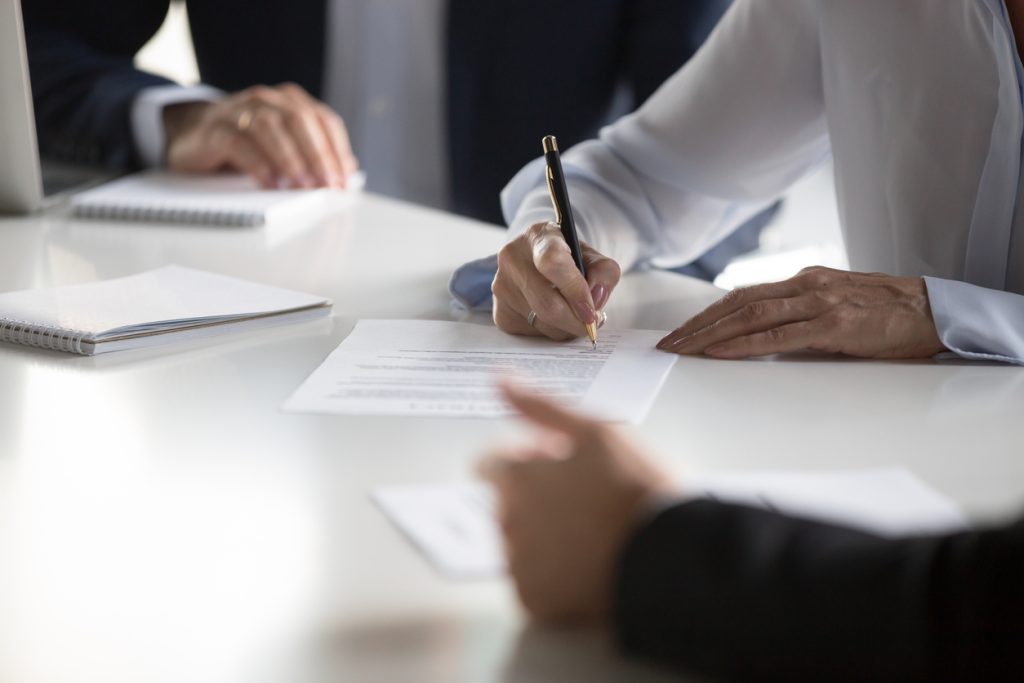 If you have got injured in an accident, you may be wondering if you should hire a personal injury lawyer. Personal injury lawyers could help you have the compensation you deserve for your injuries. They can also help speed up the process of getting your case settled. This article will discuss some benefits of hiring a personal injury lawyer from a firm like Torgenson Law.
Who Are Personal Injury Lawyers?
Personal injury lawyers are attorneys specialized in representing individuals who have been physically or emotionally injured because of the wrongdoing of another party.
Personal injury law is a civil law that allows individuals to recover damages for their injuries. To bring a personal injury claim, the individual must prove that the other party was at fault for their injuries.
Lawyers use many different techniques to investigate and build their cases, including interviewing witnesses, reviewing medical records, and consulting with expert witnesses. If someone else's negligence has injured you, you may need the services of a personal injury lawyer.
When Is the Correct Time to Take a Personal Injury Lawyer?
If you've been hurt in an accident, you might be asking if it's time to hire a personal injury lawyer. The answer to such a question is determined by various criteria, including your injuries' severity and the amount of money you're seeking compensation for.
If you have suffered significant injuries or are looking for a large sum of money in compensation, you should engage the services of a personal injury lawyer. You may settle your case without hiring one if your injuries aren't serious and just want a little money.
Some people choose a personal injury lawyer even if their injuries are not severe because they need the assurance of an advocate on their side during the insurance claims process. If unsure whether or not you should hire a lawyer, you can always speak with a personal injury lawyer for a free consultation.
What Are the Benefits of Hiring a Personal Injury Lawyer?
There are multiple benefits to hiring such a lawyer from Torgenson Law, like:
Personal injury attorneys have extensive knowledge of the law. They know how to file a claim, negotiate with insurance companies, and get the most compensation for their clients.
They have a proven track record. These lawyers have successfully represented many clients in court and have recovered millions of dollars in damages for their clients.
Most personal injury lawyers offer free consultations. This allows you to meet with the lawyer to discuss your case and determine if they are a good fit.
Lawyers specializing in personal injury represent clients on a contingency basis, which means they are paid only if they win your case. You'll not be charged any upfront fees to employ a lawyer.
Handle All of the Paperwork for You
When you get injured, dealing with paperwork on your own becomes very hectic. Personal injury lawyers will handle all of the paperwork for you to focus on your recovery.
Deal with the Insurance Company
Insurance companies are not always fair. They may try to lowball you or deny your claim altogether. A personal injury attorney will be dealing with the insurance company on your behalf to get the compensation you deserve.
Get You the Compensation You Deserve
These lawyers will fight the insurance company for you to get the most compensation possible. They will ensure that you are fairly compensated for your injuries, lost wages,pain, and suffering.
How to Choose a Personal Injury Lawyer?
If you've got injured in an accident, you may be wondering how to choose the right personal injury lawyer. After all, it might be difficult to know whom to trust with so many attorneys to choose from. Here are some pointers for selecting the finest lawyer for your situation:
First, make sure the lawyer you're considering has specialized in personal injury law. This is vital because the laws of personal injury cases are complex, and you want to ensure your lawyer is familiar with all the ins and outs.
Second, ask around for recommendations. Talk to family, friends, and colleagues who have used a personal injury lawyer in the past and see who they would recommend.
Most personal injury lawyers like to provide free consultations, so take advantage of this and meet with a few. It will allow you to get an overall idea of their personality, their style, and how they would handle your case.
Finally, trust your gut. After meeting with a few, you should have a good feeling about which one you would like to work with. If you do not feel comfortable with a particular lawyer, it's probably not the right fit.