7 Things To Ask Your Lawyer Before Selling Your House During Divorce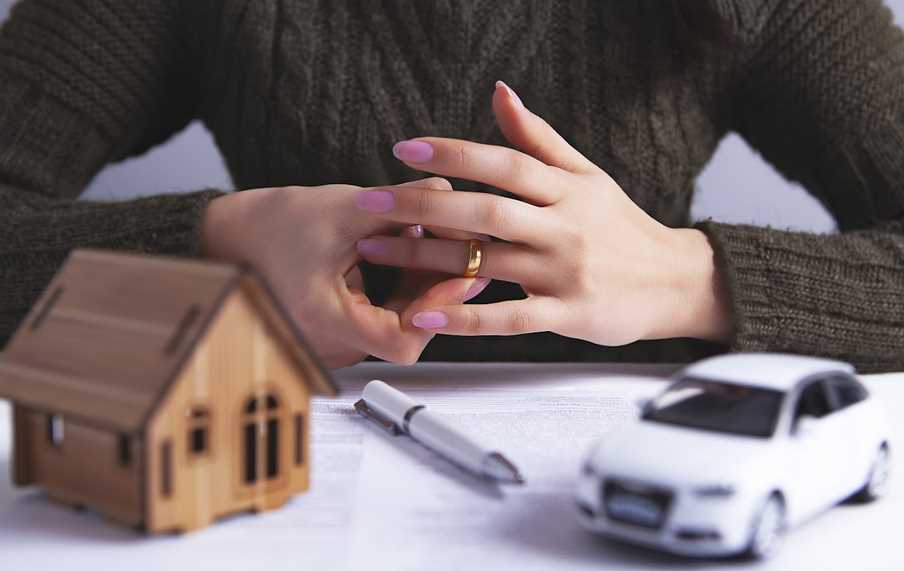 Most divorces end up including the sale of jointly owned properties from the union, and, sometimes, these properties include the family's home. This can be a challenging process, unless handled with the right tact and legal strategy.
This post will reveal the top questions you'll need to ask your lawyer before selling your house during divorce.
How Will You Divide Personal Property?
Personal property refers to anything you own that isn't real estate. How are you and your spouse going to share that?  If you have a pre-nuptial agreement, then you might be guided by it during the sharing process. But, if not, you'll need as much guidance as you can get if you can't reach an immediate consensus between yourselves.
If certain things hold different levels of importance to any one of you, then the one to whom a ring isn't as important might decide to let the other have it. But, sometimes, it's not that easy. If you can't reach an agreement, your lawyer might be able to help you by guiding you according to the laws that might aid you in your case or by negotiating on your behalf, which is a good thing, given a lawyer's negotiations experience is more than that of the average person.
Who Will Live In Our Home And For How Long?
You may also need to ask your lawyer to help you decide who gets to stay in the house and whether they can keep doing so while the house is on the market. If you and your spouse have any kids who are in school, then the spouse with primary custody to the kids could stay in the house for the benefit of the children. In this case, it might also be a good idea to put off the idea of selling your home until the end of your children's school year, so their academics won't be drastically impacted.
There might be other factors that might help direct the answer to this question, so have your lawyer help you through your unique situation.
While Waiting For A Buyer, Who Services The House's Mortgage?
Someone has to pay for your house's mortgage while it's on the market if it's to stay up to date with its mortgage servicing. If only one spouse was making money in the marriage, yet it's the dependent spouse that has to stay in the house while it's on the market, then they might not be able to pay for the mortgage.
Working this out with your lawyer in advance helps you stay ahead of potential problems.
How Will I Select A Real Estate Agent?
If you and your spouse have already agreed on which realtor you'll be using, then it's a good idea to include it in your separation agreement, so it's clear. If, however, you can't agree, then your separation agreement will need to include the criteria you'll use for choosing. Your attorney will help you draft this criterion.
While your realtor will be representing both your interests, if one spouse makes the decision on who the realtor will be, they're most likely to be met with resistance than if, say, one spouse makes a list of three to five realtors and the other spouse chooses a house buying company in Dutchess County NY, or wherever you live, that'll act as your realtor from this list.
How Will I Agree On The Level Of Repair Job Needed?
Determining how much your home needs for repairs can be a major area of disagreement before a spouse finally agrees to sell a house. One spouse might think that the house needs more work done before it's market-ready. For this reason, it's important to include in your separation agreements which repairs you're going to prioritize. If you still can't agree on these, then it might be a good idea to go with your realtor's recommendations for repairs.
Who Will Cover The Costs Of the Repairs?
If you've decided which repairs you'll have done on the house, then the next step is to ask your lawyer to help you determine who will cover the cost of the repairs. If it's going to be the both of you, then what percentage is each of you going to bring?  If only one of you can cover the fees upfront, then you'll need to work out a payment plan to reimburse them after you've shared the proceeds from the home sale.
How Will You I Share Proceeds And Liabilities From The Sale Of My Home?
Under normal circumstances, spouses should be dividing proceeds from home equally, but, sometimes, there might be special circumstances that require a more customized share distribution.
If, for instance, one partner took care of the bulk of all expenses connected to the house since the separation, that is, the mortgage and the repairs, then that partner might need to be reimbursed first before sharing can commence. All of this will need to be reflected in writing before your house goes to sell.
Conclusion
It's easy for seemingly minor details to slip past you as you plan to sell your house and split your assets during a divorce, causing unnecessary stress for you and your family. Using this article as a checklist for questions to make sure you ask your lawyer, you can make sure nothing will ambush you in the future that you didn't prepare for, leaving everyone involved on the solid legal ground.
Why Work With Legal Recruiters and How To Find the Best Ones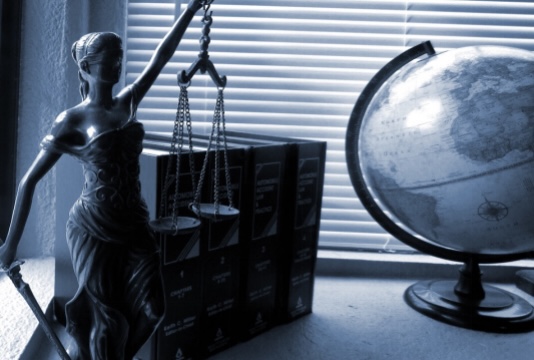 Legal recruiters are an invaluable resource for attorneys, paralegals, and legal assistants. They have the expertise to assist you in finding the right job or the perfect candidate for an open position.
Their industry knowledge can help you find a position to make the most of your skills and experience. Additionally, their connections can get you in front of hiring managers who might have yet to hear of you.
Why work with a legal recruiter?
Working with a legal recruiter offers many benefits if you're a law firm or organization looking for top-notch candidates. The same is true if you're a lawyer wanting to be part of a company's legal team.
Advantages to the Job Hirer
Legal professionals are in high demand, and finding top-tier applicants suited to your company's needs can be challenging. You need to find the right person fast to move your business forward. However, there's so much competition for these positions that it could be an uphill battle.
Luckily, there is a solution: hiring with the assistance of a legal recruiter. With this, you'll be able to focus on your business matters most. You can do this while still getting the best possible candidates. You'll get access to experienced recruiters helping companies like yours find the perfect fit for their open positions.
Advantages to the Job Searcher
If you are a job searcher, you may need help figuring out where to start looking for new opportunities. You may know what kind of work you'd like to do. However, you may need to find exactly what type of firm or company is suitable for you.
You may need clarifications about the area of the legal profession you want to specialize in. You might also require some ideas on what would be best for your career.
Working with a legal recruiter can help take some guesswork out of this process. You will also have more control over your career path.
How To Find the Best Legal Recruiters
Finding the best legal recruiters can take time and effort, as many options are available. If you're thinking about working with one, there are several things to remember.
Reach Out to Different Recruiters
You can reach out to different recruiters by using LinkedIn or other social media platforms. You can also ask your colleagues if they know any excellent legal recruiters.
It's essential to check their credentials before you hire them. You can check their website and look at their testimonials from previous clients. You should consider them one of your top choices if they have many positive reviews.
Go for recruiters who listen intently to your needs, goals, and vision. Ensure that you're on the same page to avoid misunderstandings and hiring issues along the way.
Consider Local Legal Recruiters
Local recruiters have a strong understanding of the local market. If you're hiring, they can help you find the best candidates who can better serve your target market. A local lawyer recruiter will be able to tailor their search to your specific location and needs.
Local legal recruiters can also offer more personalized service than larger firms. They have easier access to a wealth of information about the law firm or company you're interested in working for.
Request for References
Legal recruiters work with people and maintain various relationships. When you ask them for references, you'll want to know more than just names and numbers.
Ask for clients who have recently worked with your potential recruiting partner. Call those people directly and ask about their experience working with the recruiter.
You'll also want to talk to the recruiters about the process of finding candidates. Ask them about the length of time it took them to find candidates or whether they were successful in hiring.
Find What You Need With the Help of Legal Recruiters
Working with legal recruiters can save job seekers and hiring law firms time, money, and effort. These recruitment firms have qualified human resources who can fill positions in the hiring organizations.
Apart from that, these firms understand the local market. They know where to search for candidates to fill their applicant pool. With them, you'll make hiring and selection decisions easier.
What to Look for in a Toronto Employment Lawyer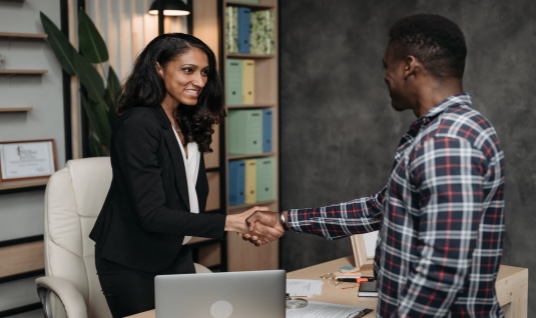 If you feel that your rights are being violated by your employer, or there is a recurring issue in the workplace that makes you uncomfortable, or you were recently terminated and was told that you were not entitled to any severance or that you are only legally entitled to what they gave you, you should start looking for the best employment lawyer for you.
It could take time before you feel comfortable with someone you trust but considering what's at stake, you should not take chances you might regret later on. The lawyer-client relationship in employment law cases can last years, and they must have your full confidence. Here are the important things to look for when meeting with potential employment lawyers.
Experience
Lawyers are generally not shy about sharing their professional accomplishments and experience on their website bio pages. Many will include links to news articles they were quoted in, or that was about one of their cases, clips of their tv appearances, links to their most successful cases, etc.
Read through as much as you can, and look for cases that are similar to your own – keeping in mind that every case is unique, and it's the small differences that often decide the outcomes. Note how far back those cases go and how recent their latest reported case was to help put their experience into context.
Keep in mind; however, that while experience is certainly important; it should not be the only factor you consider in your decision. If you walk into a consultation with your mind already made up, you might ignore warning signs that they are not the right fit for your case.
Comfort Level
The topics you discuss with your employment lawyer can get personal. People depend on their jobs to support their families, so they are emotionally invested in what happens in the workplace and workplace issues can create understandably emotional situations.
Assessing how comfortable you feel around someone is more instinctual than analytical, so the best guide is how natural the conversation felt, that there was equal give and take, they listened to you and that they remembered what you told them during the conversation and referenced it when it was relevant to do so.
Remember that your comfort level applies to the lawyer's firm as well. Some people prefer retaining a lawyer who works in a large, busy firm and others feel more comfortable meeting their employment lawyer in a small, quiet office. You may have to meet with your employment lawyer several times a year, so their location is also a factor.
Their Fees
First and foremost, if you meet with a lawyer, their fees should be completely transparent, and actually, the lawyer should make it a point of confirming with you that you understand their fees for service, exactly what you will and won't be charged for when payments are due and how much – approximately – you might pay in total for various possible outcomes.
If you EVER meet with a lawyer, employment or otherwise, who doesn't have structured fees or tells you that they don't invoice clients to save them from paying taxes, do not hire this person and consider reporting them to the Law Society of Ontario.
Here are the Updates on the Camp Lejeune Water Contamination Lawsuit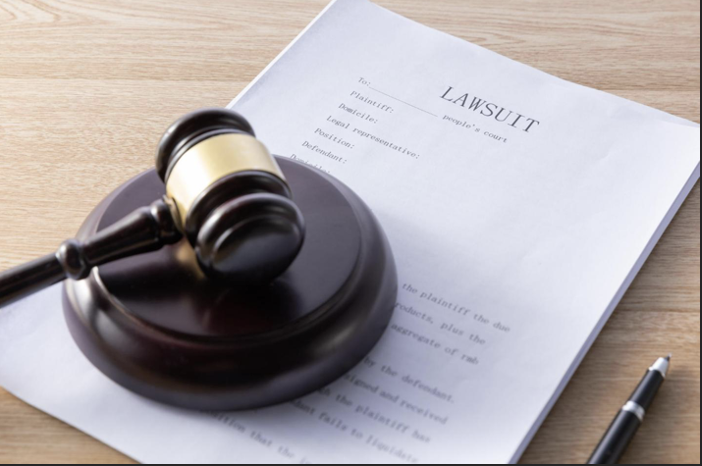 In Jacksonville, North Carolina, there is a base for the US Marine Corps called Camp Lejeune. Unfortunately, this base was inadvertently infected with the chemicals causing cancer from the 1950s to the 1980s, resulting in several cases of leukemia and other malignancies among military members who lived there.
Get legal assistance from Dolman Law Group to learn how bringing a lawsuit for Camp Lejeune water contamination can benefit you or your family. Let's discuss the updates on the Camp Lejeune Water Contamination Lawsuit.
Camp Lejeune Water Contamination Lawsuit Updates
The House of Representatives overwhelmingly approved the Camp Lejeune Justice Act (CLJA) of 2021. As a result, federal law gave Camp Lejeune victims the ability to sue.
Victims may qualify for disability benefits under the Act based on the extent of air contamination and its effects. However, the Senate later tabled the legislation, and it is expected to pass the Senate soon.
Honoring Our Pact Act
The Camp Lejeune Justice Act of 2022 (CLJA) was included in our agreement, slightly modified, and passed by the US Senate in June 2022 with a vote of 84-13 before being sent to the Representatives House.
Blue-collar opposition prevented the ultimate approval of our package legislation because of the constitutionality of the Senate amendment that included the taxation requirement. As a result, the tax could only be enacted by the Representatives House, according to the legal defense of the blue slip. 
Honoring Our PACT Act
The Honoring, Our PACT Act was passed by the US House of Representatives on June 12, 2022, by a vote of 342-88. The Senate will now review the amended legislation.
When finally enacted, it would enable anyone whose water was contaminated at Camp Lejeune to seek damages from the US government. Also, hundreds more complaints about Camp Lejeune would come in the years to come.
With the passage of the PACT Act, more than one million U.S. Marines, their partners, and their families who lived close to a military base between 1953 and 1987 and were affected due to harmful chemicals will receive Camp Lejeune settlement money.
The Base of the US Marine Corps Camp Lejeune
For more than thirty years in North Carolina, Camp Lejeune was the site of a U.S. Marine post, and for nearly long decades, people have been getting sick from this water. In 1982, toxins containing benzene chemical, causing cancer, lymphoma, Hodgkin's adult leukemia, aplastic anemia, and myelodysplastic syndromes, were found in the Camp Lejeune water supply.
Most former Camp Lejeune citizens are suing the government of the US for injuries and other damages because they believe water contamination is responsible for their health issues. This sobering reality makes many assumptions about our military's duty to protect the health of its personnel and their families.
Conclusion
Specifically, I Marine Expeditionary Force (I MEF) is based at Camp Lejeune and provides the Marine Corps with a fully expandable, expeditionary, and internationally responsive Marine Air Ground Task Force (MAGTF).
You, a family member, or a loved one who lives in Camp Lejeune, North Carolina, and is experiencing health problems due to long-term water contamination, can file a claim in a Camp Lejeune Contaminated Water Lawsuit.