How Can Talent Acquisition AI Help Organizations?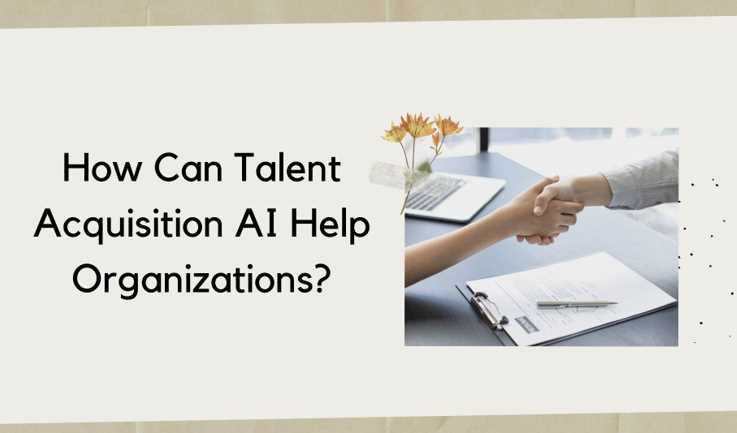 AI automates low-level tasks to free up recruiters' time. Since its inception, AI has penetrated everyday life.
Corporations have had less-publicized AI revolutions. More companies are employing AI to better their talent acquisition procedures. As a result of this, recruiters' operations have been fundamentally altered.
What Is Talent Acquisition?
For companies to become successful, hiring talent is necessary. The whole process is known as talent acquisition. It involves identifying, recruiting, and selecting qualified job candidates.
Involved parties include human resources (HR) managers, recruiting supervisors, and other senior executives.
The team finds, acquires, evaluates, and hires job candidates. Talent acquisition team members are usually part of HR. Big firms may have a separate section for talent acquisition management that works with HR.
How Talent Acquisition AI Is Beneficial for an Organization?
Finding the right employees sooner in today's competitive corporate world will be difficult. Recruiters must automate their processes to locate top applicants. According to research, 96% of recruiters believe that AI can help them find and keep top talent.
Start-ups and established corporations have launched AI recruiting solutions. Talent acquisition platforms may save money and time with these productivity-boosting tools.
1.    Candidates Will Have a Better Overall Experience
AI is also driving automation. Automated systems can send suitable applicants initial interview questions, examinations, or questionnaires.Intelligent automation may help stakeholders speed up recruiting.
2.    Recruiting Potential Employees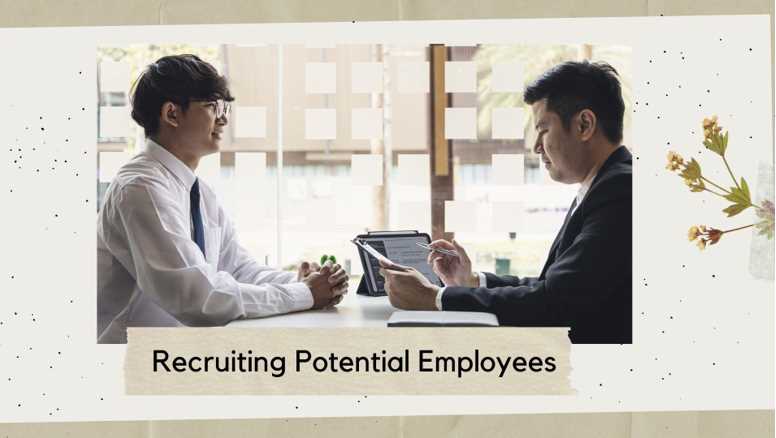 Finding the right candidate via the right channel is key to recruitment sourcing. AI acquisition platform may help recruiting teams locate applications faster.
The recruiting teams must determine a candidate's suitability for a position. Talent acquisition recruiting teams don't need to spend much effort on applicant profiles.
In addition, talent acquisition AI tools may deliver quick results and save recruiters' time.
3.    Making Objective Decisions
The right context may assist or damage talent acquisition and recruiting decisions. Interviewers must submit candidates' scorecards in several settings. An AI system may evaluate data and give insights to the team, allowing for objectivity in critical areas.
4.    Help Recruiters
AI recruitment platforms help recruiters in more ways than one. Here are some specific modes.
●      Stay in Touch
Chatbots are effective in big firms with numerous open positions and applicants. AI can help a talent recruiter collect data and answer interview questions. The long-term benefits of chatbots exceed the setup work.
●      In-Depth Education
When the right tools are applied, AI in talent acquisition can filter datasets for context. It means that AI can go back in time to its machine learning origins when a candidate is rejected. And it can add comments to an applicant's profile.
It is a helpful tool for looking through resumes or conducting interviews. However, AI does not understand the context; it may use it to guide future encounters.
5.    Candidate Selection Using Artificial Intelligence
Recruiters choose candidates from a database for the first round of interviews. Talent acquisition platforms may use AI for resume parsing to speed up application screening.
6.    Interview Using AI-Driven Tools
Interviews are crucial to recruiting new employees. Businesses are scrambling to obtain competitive data. This way, they can conduct superior interviews and, as a result, get an advantage over their rivals.
Pre-employment testing and video interviewing are both made possible by AI tools. Video interviewing software will boost your team's productivity, outcomes, and applicant experience. Choosing the help of AI tools will be a wise decision for an acquisition platform.
Talent acquisition AI tools can ease the administrative burden of arranging interviews. With the help of AI tools, you can find the optimal time to meet with your potential employees.
7.    AI Tools for the Offer and Onboarding Processes
Onboarding and introducing new employees should be as straightforward and pleasant as possible. A variety of methods are available to help companies retain new hires.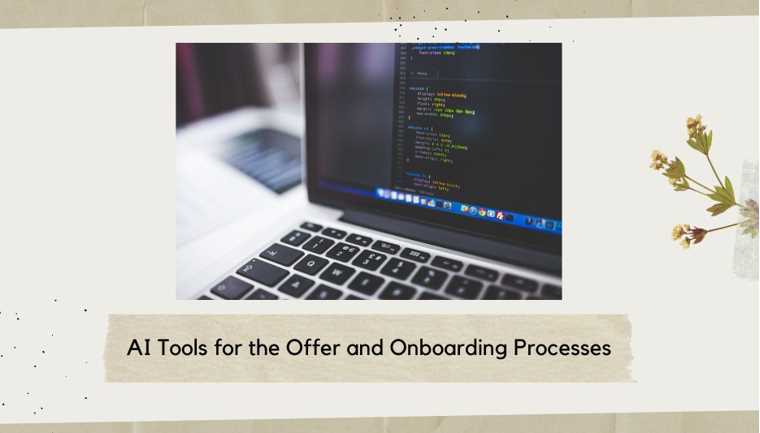 Chatbots help them learn about the firm and introduce themselves to the applicants. The system improves pre-boarding and onboarding for new employees.
Your new employee can find out your company's spirit and goal using AI tools. Top-notch talent acquisition platform employs cutting-edge tech to personalize onboarding.
8.    Reshaping the Process of Acquiring New Employees
The use of AI technology is bringing about changes in the recruitment process. Using AI tools, candidates' personal information can be gathered and analyzed.
Using the same data, talent recruiters can come up with recommendations on what to do with them. The acquisition talent team may determine whether they need to hire the candidate or not.
AI is currently being used as an evaluation tool in the talent acquisition field. But there are many more areas in which AI could be used.
Specific work roles that AI systems do in talent acquisition
A chatbot can identify from a résume whether an applicant has the required skills.
Modernize Hiring – Locate Highly Qualified Personnel
AI can discover candidates, assess resumes, and gather information from social media. Using AI, you may search for people based on their abilities, experience, and former jobs. The AI tool will then determine whether the prospect is a good match for the position.
Facial and Speech Recognition Software
When it comes to video interviews, recruiters and hiring managers may not be able to see trends in the manner that AI can. AI systems have facial and speech recognition software. It makes the video screening process simpler.
9.    Hire Without Bias
The AI tool is bias-free and doesn't pick applicants based on demographics, résumé design, or typos. AI tools will analyze candidates' abilities, experience, remuneration, and other data. They will make sure that you exclusively work with the best people.
10.                   Every Area Will Get Attention
Organizations may accurately select the best-fit applicant for the job using AI tools. AI tools are built to alter the job roles and add new advanced searches to find extra candidates.
In every sector of your business, you will need a particular skilled employee. AI tools will make sure to do that on your behalf.
11.                   Aim for Passive Candidates
AI in talent acquisition will help companies find the most acceptable candidates for open jobs. AI can find out how long a candidate worked before being promoted.
They will make recommendations about the passive candidates along with other data. It can also collect information on how well the firm is doing right now and its current turnover rate.
Final Thoughts
Candidate selection is being revolutionized by advances in artificial intelligence (AI). Talent acquisition recruiting team no longer spends days combing through résumés to find the right candidate.
Recruiters may locate matching resumes on job boards without using boolean strings. AI can source, screen, and interview new candidates.
Systematic Investment Plan Calculator: What You Need to Know About Making Money in the Stock Market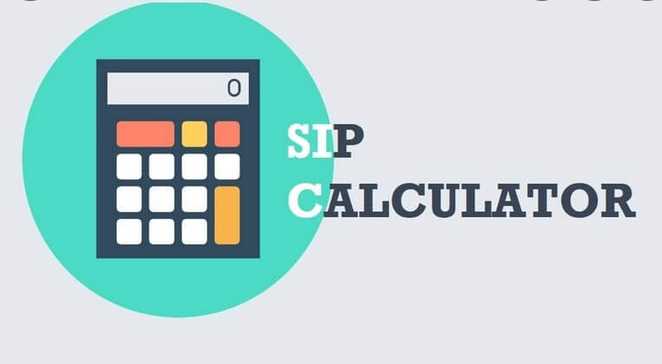 When it comes to investing, there are various options available for you. You can research and determine which funds the best suit your needs and risk-reward balance. Or, you can simply go with the flow and let the market do most of the work for you. However, you choose to approach it, making money in the stock market requires some upfront planning. Luckily, there's an app for that! The SIP Calculator will help you set up a consistent investment strategy so that you don't have to think about it when stocks start selling out and your portfolio starts growing. Let's look at what the app is about and how to get started with it on your own…
What is a Stock Market App?
A Stock Market App is a free app  that lets you invest your money in over 100 different market sectors. The app includes historical data, stock charts, real-time alerts, and portfolio management tools. The app aims to help you create a diversified investment plan that enables you to save money while maximising your investment potential. If you're looking to get involved in the stock market but aren't sure where to start, or you're an experienced investor looking for a different approach to investing, these apps can help.
What You Need to Know Before You Start Investing
First, find out as much as you can about the investment property you're looking to buy. This will help the app find suitable investments for you and will also help you avoid buying into bad investments. You can find this information by going to the website of the company you're interested in and looking up their financial statements. Make sure you understand the business's finances and current condition before you start investing. You can learn a lot about a company by reading their financial statements, so don't be afraid to get your hands on some confidential documents.
Pros of the Stock Market App
The stock market's success has been proven over the years, so this app can help you make consistent and profitable investments. If you don't know much about stocks, or you've just been putting your eggs in one basket and hoping for a big payoff, this app can help. You can use it to track the latest market trends, learn about common investment risks, and discover emerging investment opportunities.
Cons of the Stock Market App
While these apps provide plenty of information to help you make informed decisions, it doesn't consider your financial situation. If you're an established investor and don't need some of the features this app offers, you can always switch to a different fund.
Conclusion
The stock market can be a great way to make money if you're willing to put in the effort to get involved. The only way to make sure you're successful is to take the time to do your research and invest appropriately. A Stock Market App can be a great way to get started, but make sure you're well aware of your getting into.
The Benefits of Hiring a Freelance Customer Service Representative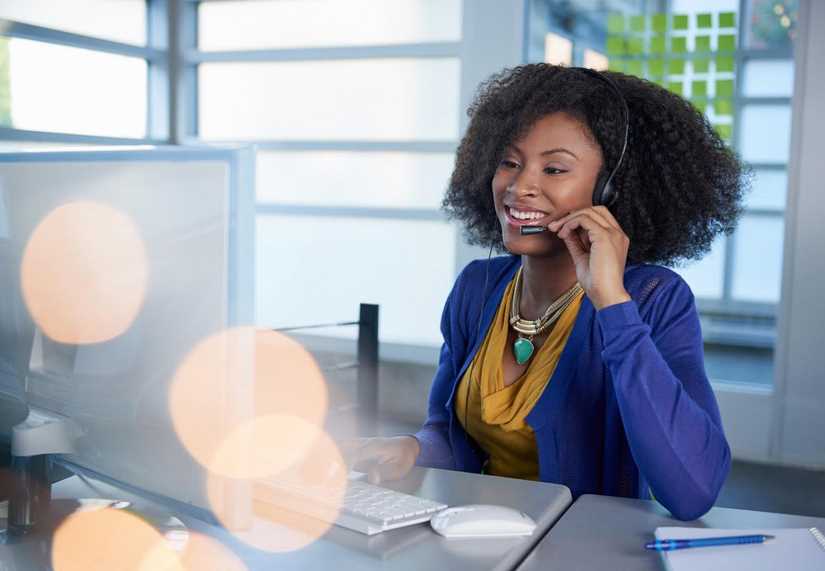 Any company selling a product or service needs a stellar customer service team. In today's economy, customer service often dictates whether or not a company will experience success. Yet even the best and most experienced teams can face difficulty reaching peak performance.
This is why many companies resort to outsourcing their customer service department. You see, many business owners feel that a freelance remote customer service representative offers added value to their existing teams. Here are a few of the benefits you can expect for yourself.
A Remote Customer Service Representative Can Help You Save Money
Customer service representatives typically charge by the hour, so you only pay for the time they spend working on your account. This can be significant savings compared to the cost of hiring a full-time employee.
When hiring a customer service representative employee, you have to pay for their benefits, holiday pay, and other associated costs. These costs can add up, especially if you have a large team of customer service representatives.
When you hire a freelancer remote customer service, you only have to pay them for the work they do. This can save you a lot of money, especially if you only need help on a part-time or project-by-project basis.
They Can Help You During Busy Times
Freelancers are often more flexible and can be available for odd hours or on short notice if needed. They can also be a great option if you need customer service help but only on a temporary or project-based like a peak time or season.
They provide the same personal touch as a full-time employee. They also get to know your customers and build relationships with them. This can lead to repeat business and referrals.
When done right, hiring freelancers as customer service representatives can be a cost-effective and efficient way to improve your customer service operation.
They Can Help You With Specific Tasks or Projects
If you have a special project or need help with a specific task, a freelancer can often be a great option. They can help you with everything from setting up a system to handling customer service calls.
If you have a busy season where you need extra help, you can simply hire a few freelancers to help you out. Once the season is over, you can let them go and only pay for the hours they worked. This flexibility can be a great benefit, especially for small businesses.
More About Improving Your Business
Hiring a freelance remote customer service representative can be a great way to improve your business. They can help you to provide better customer service, resolve customer complaints, and increase customer loyalty. Good customer service can make a big difference in your business, so it is worth taking the time to find one that meets your needs.
Visit our blog for more on this topic.
3 Benefits of Using Corporate Travel Management Software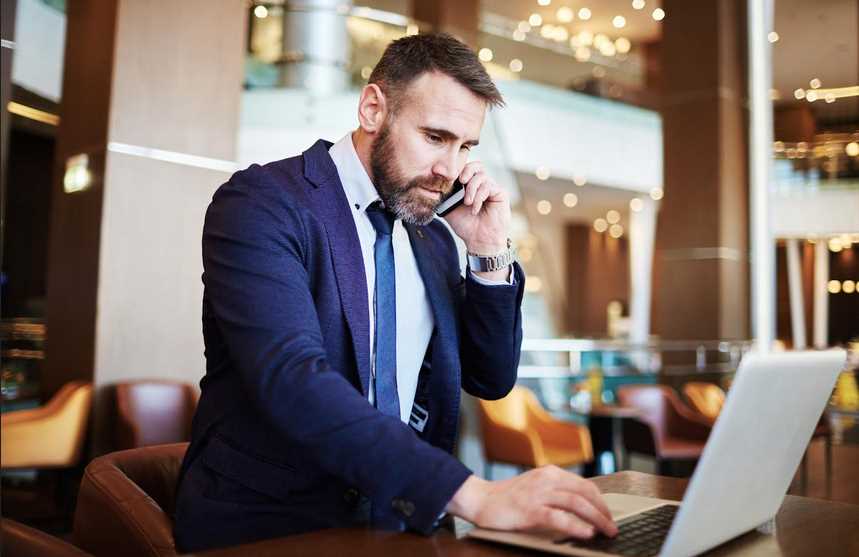 One of the most essential parts of your business is corporate travel. This is especially true after several years of business disruption thanks to the COVID-19 pandemic.
Now more than ever, corporate retreats are stitching businesses back together that got rocked by work-from-home digital transformations.
As corporate travel increases, it's more important than ever to have corporate travel management software on lockdown. It contributes to the operation of your business, as well as helps to grow relationships between corporations.
Why is that?
Keep reading for the top three reasons that you need to review your corporate travel management policies and tools.
Travel Expense Reporting Tools
Corporate travel management software like Bento checks all the boxes for benefits. One of the most important items on this list is travel expense reporting.
You can have approval workflows and controls all day long. But if you can't report and collect data, what good does it do?
Most corporate travel management software gets built around scalable, flexible travel expense reporting — and for good reason.
Expense reporting decreases corporate fraud and improves productivity. It also saves on overall costs for corporate travel, which is a win for your business budget.
Clear and Accessible Travel Policy Rules
Corporate travel management isn't complete without clearly defined, accessible policies and rules.
This includes more than just expenses. It also outlines expected behaviors such as how, where, and when to book transport or accommodation.
For example, which food and beverage expenses are acceptable, with or without clients? What entertainment is an acceptable business-related expense? Which forms of entertainment are appropriate (or inappropriate) for your clients?
Good corporate travel management companies will help you form, enforce, and provide access to your travel policies. This way, everyone stays on the same page and you don't run into any unexpected "surprises" after a business trip.
Data and Taxes
If you can't prove these expenses to the government, you're dead in the water.
Of course, the IRS knows it's not easy to keep track of these things. Making mistakes when it comes to travel expenses is understandable. However, it could become one of the largest areas of concern when it comes to your taxes.
Accurate data doesn't only protect you from making errors on your corporate taxes. It also allows you to view telemetry and perform analytics.
You also gain real-time insights into your employees' corporate spending, including location, time, and other factors.
Corporate Travel Management Software: All Aboard
At face value, corporate travel management might not sound like the sexiest topic in the world. However, it does get a lot more attractive when you have the right modern software solutions that scale with your business.
There are more benefits to using software for your corporate travel needs, such as group location tracking to make sure everyone is safe and accounted for. Keep researching the best software and find the one that's ideal for your business needs.
Need more help finding the right software? Or would you like more stellar business advice in general? Stay right here and keep browsing our site.