Different powerful weapons introduced in Destiny 2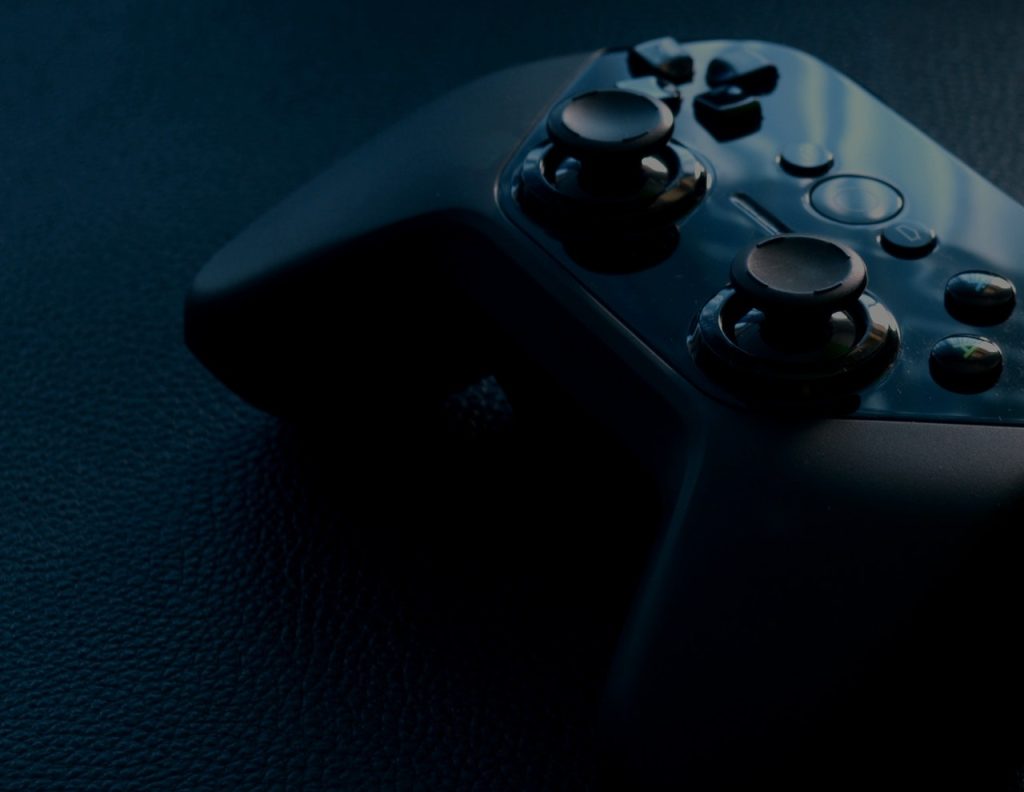 Destiny 2 has gained popularity not just because of its amazing graphics and storyline, but mainly due to its wide variety of weapons. It has the largest variety one can possibly find so you will never get bored. It ensures that you always have the perfect weapon for perfect fights. So let us check out a few really powerful weapons in this game.
The Lament
The Lament has to top our list since it is one of the most powerful and destructive weapons in the game. You can obtain it o y after completing The Lost Lament quest. It is the perfect weapon to wreak havoc and unleash its power in order to do maximum damage on both, Elite and Boss enemies. It gives you a complete 3rd person view so you own plan your attacks better, especially when your enemies are unaware. The Rev the Blade features offered by The Lament lets you damage and cross shields very easily and also helps in destiny 2 boosting.
Cloudstrike
Cloudstrike is a super powerful exotic sniper rifle. It justifies its name as it delivers lightening impacts after it jas been consecutively used to fire headshots. It is responsible for AoE damage to anyone in the surrounding area. It is best sited for PVE missions. It can kill groups of weak enemies with a single shot. And although it works we on PVP, the chances of the cloudstrike killing multiple enemies in one go isn't very high. You don't win this rifle from anywhere. Instead, you can obtain it only during random drops after you complete the Empire Hunt.
Friction Fire
Friction fire is as powerful as the name sounds. It's high flame of fire throws itself with very little recoil and sometimes none at all. The recoil pattern is vertical which makes it slightly predictable. It is best against elite enemies. In order to get the most kills and do significant damage to enemy troops you need to pair the friction Fire with a sniper rifle or even a shotgun. The combined effect will be really impactful.
Vigilance Wing
The Vigilance Wing is an exotic pulse rifle. You can obtain it during random sky drops. It comes with a mind blowing bonus. Unlike other rifles that fire three round bursts, this big boy fires five. Crucible players will get a run for their money as you shoot them all down with two extra rounds of firing. They won't even see it coming and you'll be done with your job already.
Sweet Business
Don't mistake this one because of its name. The name may be sweet but this weapon is one of the strongest and coolest to use too. Got too many enemies to deal with? Then sweet Business is you friend. It supports 100 ammos so you can rain fire your enemies with bullets as soon as they come. It is a great for Nightfalls when there are many enemies to tackle with at one time. You will get the hang of this one once you hold down the trigger. It will stabilize the gun and help you shoot better. The only downfall is that you will have to look for ammo frequently since not much can be stored in it.
With so many weapons to choose from, it's no wonder people are literally hooked to Destiny 2. We hope this list gave you an insight of the powerful ammunition so you can choose better and play better.
Exploring the World of Online Crossword Puzzles: A Comprehensive Review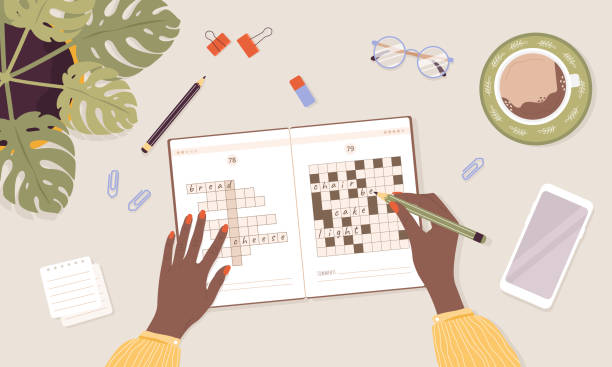 Crossword puzzles have long held a special place in the hearts of puzzle enthusiasts and word lovers alike. They offer a delightful mental challenge and a satisfying sense of accomplishment when completed. In recent years, the world of crossword puzzles has undergone a digital transformation, with the advent of Online Crossword Puzzles. In this comprehensive review, we will dive deep into the realm of Online Crossword Puzzles, exploring their evolution, features, benefits, and the unique experience they offer to both seasoned crossword aficionados and newcomers.
The Emergence of Online Crossword Puzzles
Bridging Tradition and Technology
Online Crossword Puzzles represent the fusion of a timeless pastime with modern technology. While traditional paper-and-pencil crosswords remain popular, the digital format has introduced numerous advantages and innovations. These include accessibility, interactivity, and the ability to cater to a diverse audience of puzzle solvers.
Accessibility Anytime, Anywhere
One of the primary advantages of Online Crossword Puzzles is their accessibility. Enthusiasts can now enjoy crossword puzzles without the need for printed books or newspapers. All that's required is an internet-connected device, such as a computer, tablet, or smartphone. This accessibility makes crossword puzzles a convenient pastime for individuals of all ages.
Key Features of Online Crossword Puzzles
Variety of Puzzles
Online Crossword Puzzles platforms typically offer a wide variety of puzzles to suit different skill levels and interests. Whether you're a beginner looking for straightforward clues or an experienced solver seeking a challenge, you can find puzzles that cater to your preferences.
Interactivity
Unlike traditional paper puzzles, online platforms allow for interactive solving experiences. Users can input their answers directly into the digital grid, receive immediate feedback, and often utilize helpful features like auto-fill and error checking.
Scoring and Leaderboards
Many online crossword platforms incorporate scoring systems and leaderboards, adding a competitive element to the experience. Users can track their progress, compare their scores with others, and strive to improve their solving skills.
Daily and Weekly Puzzles
Online crossword platforms frequently offer daily or weekly puzzles, keeping solvers engaged and encouraging regular participation. These puzzles often vary in difficulty, appealing to a broad audience.
Collaborative Puzzles
Some online crossword puzzles enable collaboration among solvers. Friends or family members in different locations can work together to complete a puzzle, fostering social connections and teamwork.
Benefits of Solving Online Crossword Puzzles
Convenience
The primary advantage of Online Crossword Puzzles is convenience. Solvers can access puzzles from anywhere with an internet connection, eliminating the need for physical puzzle books or newspapers. This convenience is especially beneficial for those with busy schedules.
Immediate Feedback
Online platforms offer the advantage of immediate feedback. Solvers can check their answers as they go, reducing frustration and providing a valuable learning experience. This feature is particularly helpful for beginners looking to improve their crossword-solving skills.
Diverse Challenges
Online crossword platforms cater to a diverse range of puzzle enthusiasts. They offer puzzles of varying difficulty levels, ensuring that both novices and experts can find puzzles that match their skill levels and preferences.
Community Engagement
Many online crossword puzzle communities provide forums, comment sections, and social features that allow solvers to interact with fellow enthusiasts. This sense of community adds an extra layer of enjoyment to the puzzle-solving experience.
Regular Updates
Daily and weekly puzzles keep solvers engaged and encourage them to return regularly to the platform. This helps maintain mental agility and provides a sense of routine for puzzle enthusiasts.
Drawbacks and Considerations
While Online Crossword Puzzles offer numerous advantages, it's essential to consider potential drawbacks and considerations:
Screen Time
Solving puzzles online requires the use of digital devices, which may contribute to increased screen time. For individuals seeking a break from screens, this could be a significant drawback.
Subscription Costs
While many online crossword platforms offer free puzzles, some premium puzzles or features may require a subscription. Solvers should be aware of any associated costs and decide whether the investment aligns with their puzzle-solving habits.
Print vs. Digital Preferences
Some crossword enthusiasts prefer the tactile experience of solving puzzles on paper. Online crosswords may not fully replicate this traditional experience, potentially dissuading those with strong print preferences.
Accessibility Concerns
Online crossword puzzles rely on internet connectivity. In areas with limited or unreliable internet access, solvers may encounter difficulties accessing their favorite puzzles.
Privacy Considerations
As with any online activity, solvers should be mindful of privacy concerns and the data practices of crossword puzzle platforms. It's important to read and understand the platform's privacy policy and terms of use.
User Feedback and Reviews
To gain insight into the real-world experiences of crossword enthusiasts, we gathered user feedback and reviews from various online crossword puzzle platforms:
Positive Feedback
Convenience and Accessibility
Users consistently praised the convenience and accessibility of online crossword puzzles. They appreciated the ability to solve puzzles on their preferred devices at their convenience.
Many solvers highlighted the value of immediate feedback. Being able to check their answers in real-time helped them learn and improve their crossword-solving skills.
Users appreciated the wide variety of puzzles available online, catering to different skill levels and interests. They enjoyed the challenge of tackling puzzles that ranged from easy to expert-level.
Constructive Criticism
Some users expressed concerns about spending too much time on screens while solving puzzles online. They emphasized the importance of balancing screen-based activities with other forms of leisure.
A common criticism was the cost of premium subscriptions for certain online puzzle platforms. Some users felt that the pricing was steep and sought more affordable options.
A subset of crossword enthusiasts preferred solving puzzles on paper and found the digital format less appealing. They missed the tactile experience of writing in answers with a pen or pencil.
Online Crossword Puzzles have breathed new life into a beloved pastime, offering convenience, interactivity, and a diverse range of challenges to solvers of all levels. While they may not fully replicate the traditional print experience and come with considerations such as screen time and subscription costs, the benefits they offer, including immediate feedback and community engagement, make them a compelling choice for modern puzzle enthusiasts.
In a digital age where connectivity and accessibility are paramount, Online Crossword Puzzles provide a refreshing way to exercise one's mind and enjoy the timeless pleasure of crossword solving. Whether you're a crossword veteran or a newcomer to the world of wordplay, these online platforms have something to offer, making crossword puzzles more accessible and engaging than ever before.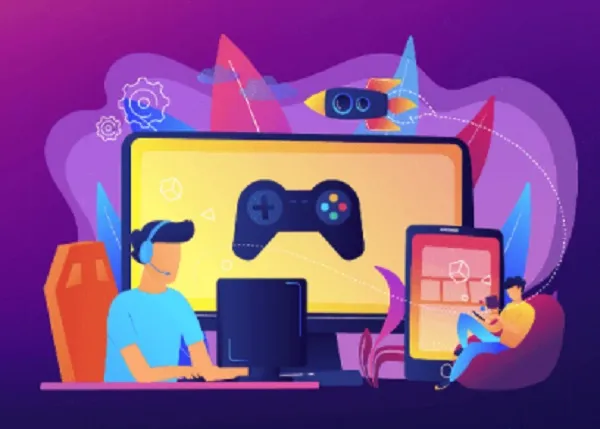 Online gaming has come a long way thanks to technological advancements. We live in an era where gamers can now play against each other globally. Furthermore, gaming continually evolves, diversifying into different subcategories.
This article will review all the different types of online gaming categories and their unique characteristics. Dig deeper to uncover more.
Card and Board Games
For the people who love a good game of strategy and intelligence, cards and board games got you covered. Card games are diverse, with several selections, like poker, which has many variants.
Thanks to technology, you can now play Casino games against human players or, if too advanced, against an Artificial Intelligence level. Additionally, you can place wagers on reputable sites such as Betway.
Similarly, board games have different categories, like drafts, puzzles, and chess. Games like chess have tournaments you can participate in from wherever you are and play with intelligent players out of your reach.
First-Person Shooters (FPS)
These games place you in the shoes of a gaming character, ensuring you get a fully immersive experience. The controls help you see the game features through the perspective of a  gaming character. You can move and look around as if it was you in the game.
The shooting aspect provides the thrill. It integrates server strategy and combat skills employed to defeat your opponents. These frolics contain weapons like rifles and snipers, all customizable with future designs to improve the aesthetic.
Furthermore, they have different categories that switch up the gameplay rules to eradicate boredom. Some include battle royale, team deathmatch, and Free for All. Big franchises in this sector include Call of Duty, Pubg, and Overwatch.
Sports Games
If you are into sports, this category suits you perfectly. Game developers continually push the boundaries when it comes to sports games. They simulate real sports to an almost accurate degree. Games like basketball, boxing, and football now have virtual reenactments you can indulge in.
Some of them include FIFA, NBA 2K, and Real Boxing. These games try to give you the full experience by regularly updating jerseys and squads, incorporating celebrations whenever you score, and even enabling players to get injuries.
Additionally, they facilitate competition and wagering, making the game features even better. That means just like you can get on a gambling site like Betway and place your bet, you can do the same for these matches.
Racing Games
The thrill of revving that engine, overtaking opponents, fast-paced chases, and racing games include them all. These types are popular with car lovers. In these frolics, you can race amongst other opponents or improve your skills by playing against an AI level.
Most highly acclaimed racing games have a unique and exciting storyline that will have you hooked within the first few minutes of playing. Some famous titles under this category include  Forza Horizon, Gran Turismo, and the Need for Speed series.
Conclusion
Online gaming allows players to practice their skills by competing against each other or at AI levels. Thanks to the internet, you can access a wide catalog of games, most of which are fast-paced and highly competitive. Additionally, they are diverse, catering to the needs of many players globally.
Benefits of Playing Mobile Games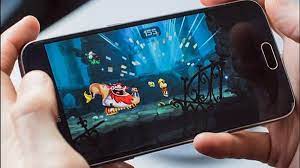 In recent years, mobile games have gained immense popularity as a source of entertainment. These games, ranging from simple puzzles to complex role-playing best aussie online casino games, provide a multitude of advantages to their players. This article delves into the benefits of playing mobile games.
Entertainment
Playing mobile games is an excellent way to pass the time and have fun. Games offer an engaging and immersive experience that can help players relax and de-stress after a long day. Whether you're waiting for a bus or on a long flight, mobile games can provide a convenient and enjoyable way to pass the time.
Accessibility
Mobile games are easily accessible and can be played anywhere and anytime, making them an ideal option for people who are always on the go. Players can access their favourite games from their smartphones or tablets, allowing them to play games on the bus, at work, or even in bed.
Cost-Effective
Many mobile games are free to download and play, making them a cost-effective form of entertainment. Players can also choose to purchase in-game items or upgrades to enhance their gameplay experience. While some games can be expensive, most are relatively affordable and provide hours of entertainment.
Improved Hand-Eye Coordination
Many mobile games require players to use quick reflexes and hand-eye coordination to succeed. Games like Temple Run or Subway Surfers require players to dodge obstacles and make quick decisions to progress. Regular gameplay can help improve these skills, which can be beneficial in other areas of life as well.
Stress Relief
Playing mobile games can provide a distraction from daily stresses and challenges. Engaging in a fun and entertaining activity can help reduce anxiety and improve overall well-being. Whether you're playing a simple puzzle game or a more complex RPG, mobile games can provide a fun and engaging way to relax and unwind.
Final Thoughts
In conclusion, playing mobile games has numerous benefits, including entertainment, accessibility, cost-effectiveness, and improved hand-eye coordination. Incorporating mobile games into your daily routine can be a fun and rewarding experience that can improve your overall well-being. So the next time you're looking for a way to pass the time, consider playing new casinos online USA games and enjoying all the benefits it has to offer.