Benefits of Email Marketing for ANY Business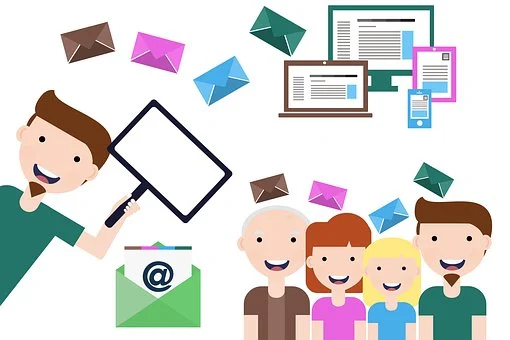 What Is Email Marketing?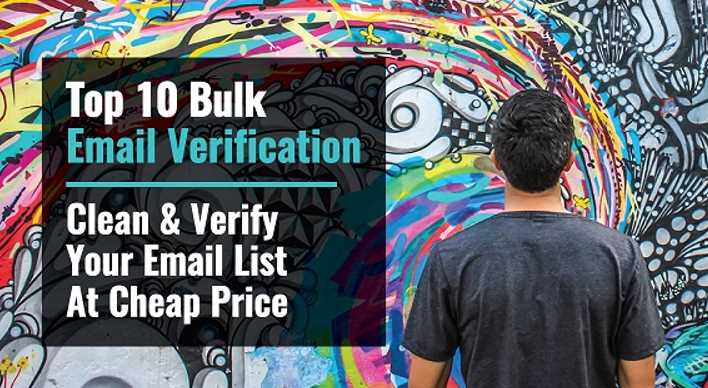 In this era, it is crucial to apply technologies for either personal use or business gains. Therefore, email marketing is a powerful channel with a highly effective digital marketing strategy that allows you to send emails to prospects or customers. It is a direct way to connect with your leads, nurturing them and turning them into clients. Notably, with email marketing, you will get an opportunity to turn buyers into loyal and raving fans of your products and services.
Communicating through email to the buyers of your product is efficient and reliable. Thus, our platforms ensure you can send transactional or promotional messages and enable real-time tracking of emails. Keep in mind that email marketing includes online marketing of businesses via websites, social media, blogs, vlogs, and other internet-based sites.
Benefits of Email Marketing for ANY Business
#1 Solid Customer Relationship
Using our best email marketing service, you can build strong customer relationships by offering them the information they require regarding your products and services. Thus, you can communicate directly and consistently in their inbox to inform them more about your brand; while providing more insights. Notably, allow your audience to trust and appreciate your business by sending helpful tips or emails that contribute to making their lives better. Eventually, they will look to your organization for more information and products due to the continuous messages they receive. Bear in mind that email marketing assists in creating a deep connection with your customers in a fast and secure way.
#2 Sending Customized Content
Most people hate it when they receive an email that sounds as if it was blasted to a bunch of individuals. Thus, our site ensures you have enough capacity to segment your clients based on their preferences. Additionally, with our best email marketing application, you can send highly personalized data ranging from crafting the subject line to images that resonate with your buyers/customers. Notably, sending emails for marketing helps the clients in gaining valuable content. Thus we have the perfect channel to deliver personal-feeling messages and improve your engagement with end-users. Remember that you aim to enhance a strong foundation with potential and loyal customers, and increase productivity.
#3 Generate Traffic to Your Site
If you want customers to visit your website, the best way to inform them is through email messages. Therefore, email marketing is enhanced when you include a relevant link to your website within the content sent in the mails. Your customers or potential clients will click on the site and get extra information about your brand. Keep in mind that when readers get pleased with your products, they can share the same link to their social media accounts, ultimately increasing profits in your business. Additionally, you can apply email campaigns, send traffic, enhance your SEO and keep your audience engaged with your brand by subscribing to our best email marketing services.
#4 Less Expensive
While dealing with any business, sometimes there are budget constraints. In such cases, affording to buy a large advertising space becomes a problem. Therefore, one of the most experienced benefits of email marketing is lower costs when compared with other marketing channels. Note that we have the best email marketing software that guarantees you 99% uptime and saves time and money. Consider investing in this application to automate, track and evaluate emails sent to prospects and customers. Remember that our SMTP relay plans & pricing are low depending on whether you want to pay per month or annually. Our best email marketing tools offer opportunities to connect with clients on a personal level and allow you to send messages to many subscribers in a cost-effective environment. Notably, no print or postage fee is paid to give your clients exposure to your products and services.
#5 Getting Feedback
After subscribing to our reliable SMTP relay service, you will have enough emails to send to your audience. Remember that we have high-speed email delivery that is secure and reliable. When you keep sending emails with top-grade content, your audience will continue to interact, engage and purchase your brand. Our best email marketing service will assist you in achieving this. For instance, you can send customer satisfaction surveys and obtain feedback through email campaigns. Note that the score you get helps find out whether your customers are fulfilled with your products and the strategies you need to improve the consumer experience.
Types of Email Marketing Campaigns You Should Already be Using
#1 Newsletter campaigns
Do you want to maintain a blog for your business? Our email marketing services will ensure you have enough emails to send to multiple readers. Whether you are a magazine or media outlet person, you can choose to send a roundup of published articles every week or in a month. In this email marketing campaign, it is best to use an image paired with a headline, a summary, and a CTA for recipients to read your content. Thus, update your customers with new content on the things going on in your business or any advice you would wish to share.
#2 Promotional Emails
Your audience loves it when they receive emails about sales, bargains, and discounts. Hence, this is one of the most effective forms of email marketing campaigns. Remember that our services include a powerful spammer detection mechanism that ensures your special offer campaigns reach the expected subscribers. Also, this is a better way to attract your clients and get them interested in your products.
#3 Welcome Email Campaign
Did you know that you can send an email to new and potential customers to welcome them to your company? Thus, we have the best email marketing service that will assist you to welcome those who join your list for the first time. You can tell them, 'thank you for signing up' and briefly enlighten them on your products and services. Bear in mind that this is the best way to build a healthy relationship with your audience from scratch.
Conclusion
Are you struggling to communicate with your target audience or customers? Do not worry since you can visit our queensmtp.com site and subscribe to our top-notch email marketing services that will enable you to reach your customers in a fast and effective way. Also, we have email marketing software on the freemailapp.com website to help you send campaigns and other messages. Notably, to increase productivity or revenue in your business, email marketing is a vital idea.To verify any email address,you can visit free-emailverifier.com.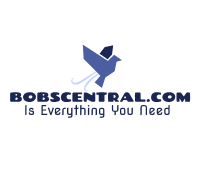 It's Time To Start Spending Your Advertising Budget On Something That Actually Works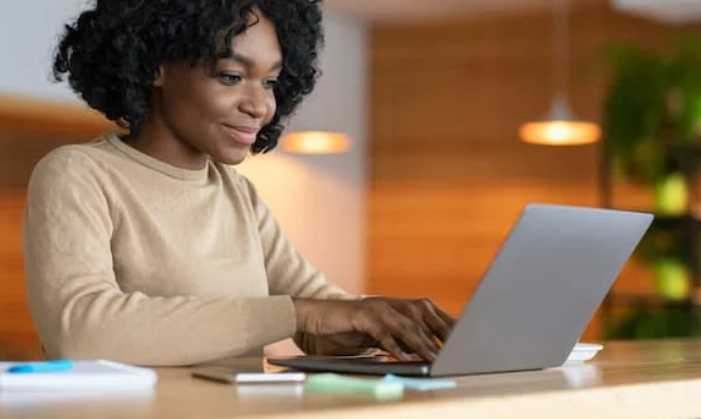 The business landscape is quite difficult at the moment and as people move away from their local high street and use their smartphones to do their shopping, your business has to change accordingly. The current situation that we all find ourselves in has messed with our business plans and our businesses are genuinely suffering and have been for the past two years. It is quite unusual to see customers actually coming into your brick and mortar store and it doesn't look like it's going to be changing any time soon. It is much more convenient and safer for customers to use their various devices to browse the Internet and to search for items or services that they may want to purchase. You would find it very difficult nowadays to not have a look around you and to see someone who doesn't have a smart phone in their hand. If your business isn't increasing its budget with regards to digital marketing, then it is surely going to suffer as a direct result.
One of the most popular sites out there is Facebook using Facebook lead ads and it is proving itself to be incredibly effective once you have the right digital marketing agency behind you. People readily admit to being on social media websites such as this numerous times a day and so this provides you with the perfect opportunity to reach out to them by placing an ad there, which will encourage them to click on it and that will take them directly to your business website. If customer enquiries have been a little low as of late, you will notice a dramatic upturn once you put this excellent digital marketing tool into place. If you're still not sold on the idea of Facebook and Facebook lead ads, then maybe the following benefits can help you to make a more informed business choice.
– It drives traffic to your website – In order to have a successful online business that really works, the secret is to increase your website traffic and the way to do that is by using Facebook lead ads and also social media influence. It makes sound economic sense that the more people that click on your Facebook ad, then the higher the likelihood that they will purchase from you. When you think of the many millions of people that are currently surfing on the Facebook site, there is so much potential there for your business to grow and not just from customers in your current country. The Internet opens up all kinds of possibilities and you could be getting enquiries from overseas and much further afield.
– It improves your brand awareness – Any digital marketing service provider worth its salt will always tell you that everything nowadays is all about the brand and be able to get customers to immediately recognise your brand when they see it. It's important that people associate your brand quality and affordability and so when you advertise on Facebook, your brand will go from being unknown to a well-known brand overnight with the right brand awareness. As your brand becomes more prominent and customers begin to see it everywhere, it will enter their minds and they will make a conscious decision to purchase from you because it is a brand that they know and trust. Click here for BOI information from the Thai government.
If your business has been a little slow as of late, then you need to talk to your digital marketing agency and get them to put a plan in place which involves using Facebook lead ads.
Things To Know About Mobile-First Indexing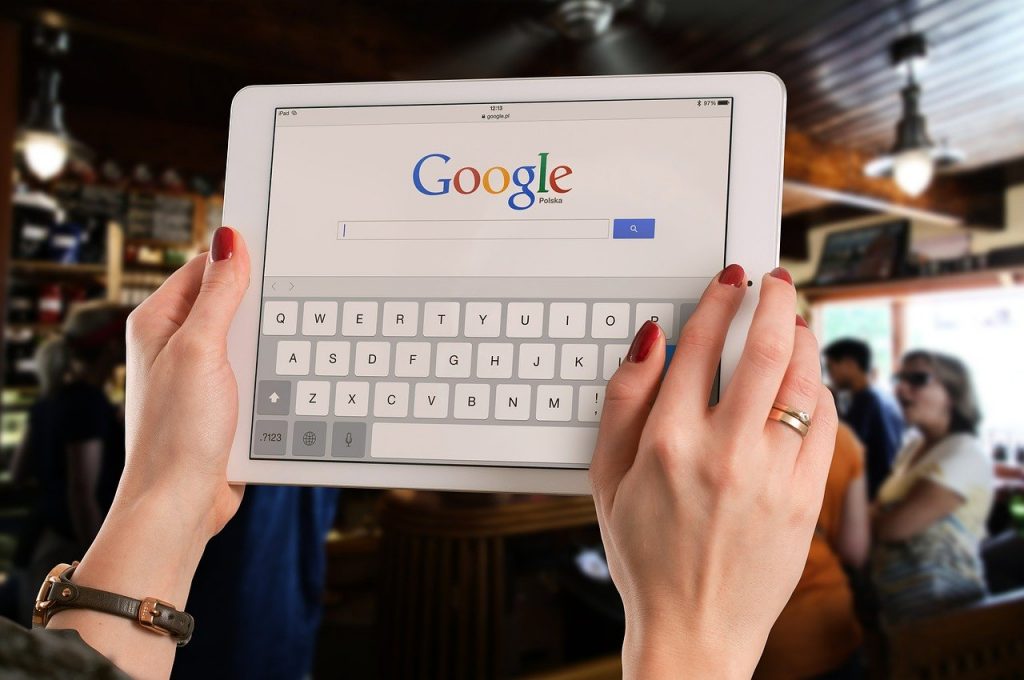 As you may know, while we talk, Google initially implements mobile indexing. All websites were migrated to the mobile-first index in September 2020. But for your ranking, what does that mean? Should you worry about that? Do you have something to do? Google was pretty loud about mobile indexing for the first time. This post is a reminder so that we will discuss five things about first-time indexing for mobile users.
Google said in March 2018 that it would begin the first mobile indexing. In March 2020, Google stated it would implement mobile indexing for the entire web for the first time. In September 2020. This will happen. However, what does it mean? This means that Google will now base what it puts in the index on your mobile site while first indexing your website's desktop version.
Mobile Indexing Can't Be Excluded 
You must be aware that once you are transferred to mobile indexing, there is no way back. It is not possible to opt-out. Similarly, you could not directly opt-in. This means that you need first to consider mobile phones, arranging content and how your website shows consumers on mobile devices when creating and developing your site. Google verified earlier that "If you have a responsive website or dynamic serving site where the primary content and marks on your desktop and mobile devices are comparable, you shouldn't modify anything."
Have these talks with your developers and designers, let them know how mobile indexing affects their work, and ensure they grasp what they should and should not do. Also, you can use mobile friendly themes,  reduce image sizes and many other things related to SEO that will help user experience on mobile. Check these additional hints to know more on improving the SEO of your website.
Also, do not be afraid to reverse the adjustments that could make the mobile edition of your site differ in content from your desktop version. Mobile indexing is here to stay, and you can't do anything to change that. If your company has yet to move to mobile thinking, it is time now.
Only One Index Is Available
One of the frequent misunderstandings emerging from the 2016 mobile-first index ad was that there are two indices for Google: mobile index and desktop index.
But it just isn't true — there is just one index, and the first mobile indexing is about Googlebot, which scratches your site and indexes it, not the index of the Google sites. The fact is, if websites contain similar information on their mobile and desktop pages, then changing to mobile-first indexing will probably not have an impact. Historically, if you had one, Google initially crawled your desktop and regarded a mobile website as an alternative version (rather than a responsive design). Now, the prior version of your mobile website.
And where it becomes complicated, those URLs show users on the SERP if you have a specific mobile site.
Google Advises On Best Practises In Mobile Phones
While many aspects of Google's algorithm are well maintained, it offers many tips to help web admins and SEOs understand first-hand mobile indexing. There is a comprehensive guide on best practices in mobile indexing released by Google "to ensure the greatest experience for your users."
This is an excellent reference point for any marketer who tries to get their head on first mobile indexing.
In particular, this handbook enables you to learn excellent practices:
     

Make sure Googlebot can access and render your content. Make sure that your desktop and mobile content are the same

     

Check your structured information

     

Put the same metadata on both site versions

     

Check your publicity placement

     

Visual content monitoring

     

Further good practice for individual URLs

     

Mobile-first problems troubleshooting
Conclusion
First, mobile indexing sounds scarce, especially to those who recall Mobilegeddon in 2015. Still, the reality is, you have less to worry about if you already have an excellent mobile experience and have been assured that you have the same material between desktop and mobile platforms.
But mobile-first indexing remains there, and the more you can tell designers, developers, and others in your team what it means, the easier it is to tackle the best practices before they are a problem.
Memes Changing the Social Media Landscape – A Guide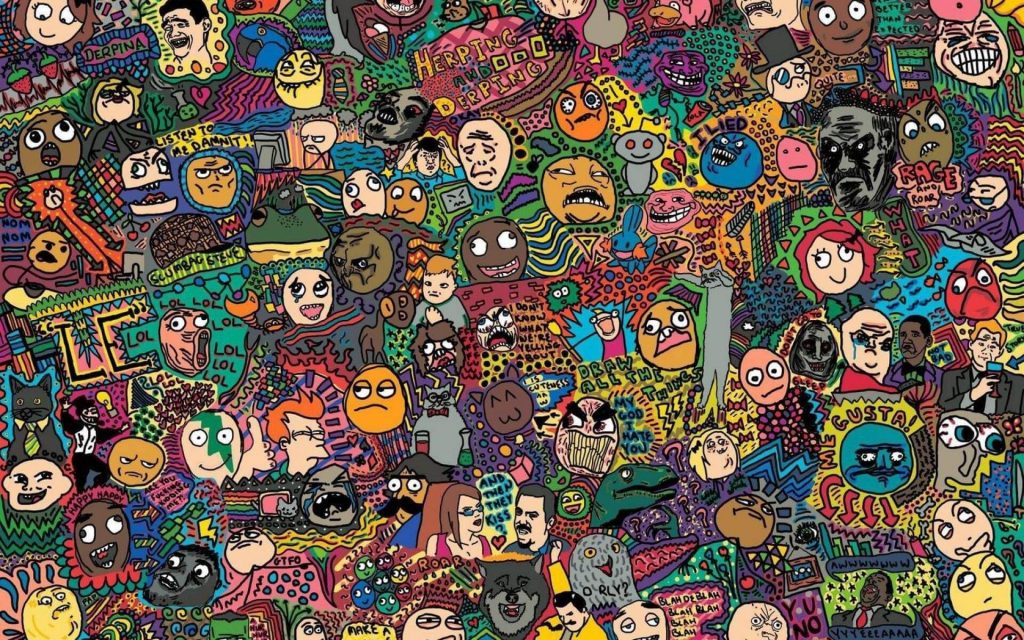 The internet is an ever-changing place. It's always evolving, and it's hard to predict what will happen next. One thing that has remained constant is the popularity of memes. Memes are everywhere on Instagram, Facebook, Twitter – basically every single social media platform you can think of – and they're here to stay for a while! But now, they're changing social media as we know it.
This blog post will explore how memes have changed the way people use social media by looking at their history in the modern era and how they've impacted trends like "the selfie."
The word 'meme' was never in the vernacular of people who weren't in college until recently, but it's become a part of our everyday lives.
A meme is an idea or string of text that spreads between people with great speed through social media. Memes are often compared to viruses because they can spread quickly and sometimes have no value other than making you laugh or smile when you see them. People create memes using Photoshop, videos, GIFs, etc., then post them on their social media accounts where many others can see them. This allows for one small joke to reach millions with the click of a button.
Memes are necessarily meant to spread hate or negativity, despite what some would say. But they sure do make you laugh, and they can be used to spread awareness about serious issues. Visit Meme Scout for more info.
The process of creating memes has changed the way we perceive social media and how we use it. Now that people have become accustomed to seeing memes daily, their values have begun to change. As a result, people are more critical of meme content rather than just accepting it without a second thought. This is partly because some popular celebrities have been made fun of through memes which many feel have gone too far or were never meant for these public figures to be targeted with such harsh jokes. A negative image of this sort can damage an individual and the company they work for, which is why these people are making the most out of the legal system.
For example, this year alone, there were two cases in particular where people attempted to sue companies over memes, they felt had crossed a line; James Damore filed one against Google after he was fired, and Phil de Franco filed the other against Warner Bros. Both lawsuits failed because according to case law, memes fall under parody laws and are thus protected material that cannot be legally trespassed upon by others.
This information leads us to question whether or not memes will continue to be used as frequently as they are today since filing a lawsuit is no longer an option. Will users instead become more cautious about what they post online? Or will memes forever continue to be a force of good in our society?
The true answer is uncertain, but either way, memes are here to stay.
Memes are a powerful tool for social media marketers as they can reach different audiences and increase engagement with followers.