Get Necessary Information for Calculating eCommerce SEO ROI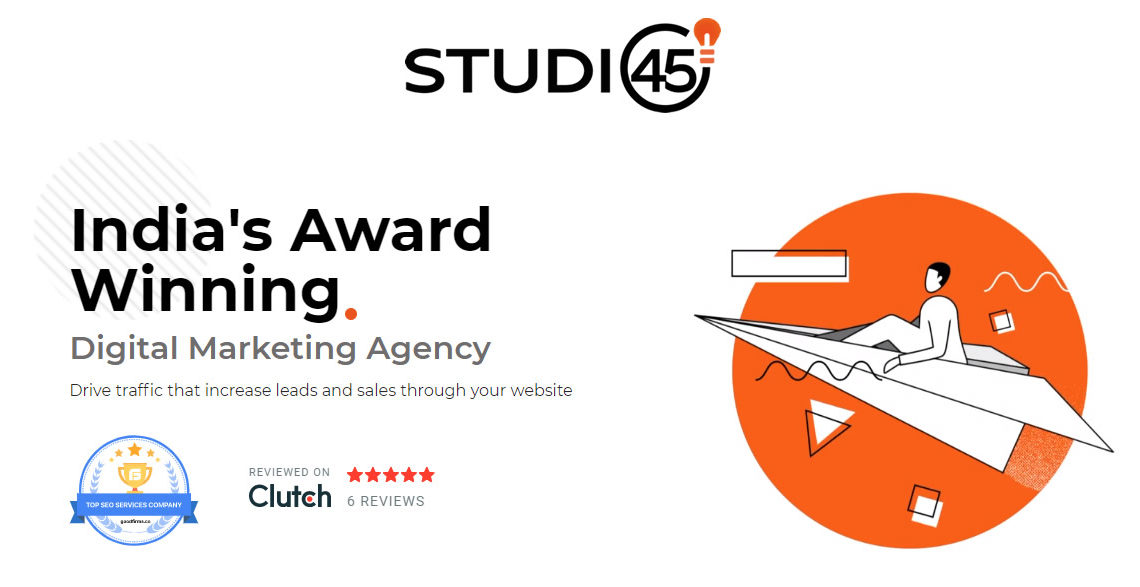 Every activity comes up with a progress card, be it our graduation result, product quality, or even our business' success. By measuring a result, one can get the idea to take the next step. So, how can the same thing happen with online eCommerce stores? How can the best SEO company in India evaluate the result?
Here is everything that an SEO agency has to share about the mathematics of eCommerce SEO ROI.
Importance of measuring eCommerce SEO ROI
An estimation says that online business drives around 15% traffic through paid search and 53% organically. This means it will require enough time and money to bind SEO strategy. One more thing is that SEO is a continuous process. It is not like expecting results quickly. It requires enough patience and persistence to reach the expected result.
Through ROI, you will have an exact count on the sales, traffic, and lead generations. It will become simple to calculate an eCommerce SEO ROI.
ROI = [Gain from Investment – Cost of Investment] / Cost of Investment
Along with this formula, there are a few more tricks to calculate the ROI of eCommerce SEO.
      Include the overall investment that the company has spent in the SEO sector. You need to keep a certain amount from the overall budget for outsourcing SEO services. A few SEO companies charge extra amounts for services like paid ads, page optimization, backlinks, content marketing, or influencer marketing. You need to consider this and include all of these services as your marketing strategy.
      Various software that you purchase for SEO should be included as an investment. Make sure that you keep a track of the expenses that happen with the time and adopt it as a part of your online marketing strategy.
      There can be a type of company that pays remote workers like content writers, developers, designers, and sales and marketing teams to help in progressing SEO tactics. It is necessary to consider all of these things like salary, costs, benefits, and many more.
Simple calculation of ROI
To get on the right figure, you need to have the exact value of conversion and SEO investment. For calculating conversion value, you can select Google analytics to access the necessary information. You should evaluate the average lead conversion rate and customer value.
Get an average lead generation rate with the help of the percentage of leads that bring out value to your business. And to calculate customer value, you can calculate their average spend on a certain product with the time.
The multiplication of both of these can help you reach the conversion value.
Hence, the calculation to find out SEO ROI for eCommerce generates,
ROI = Conversion Value – SEO Investment / SEO Investment
Through this simple calculation method, you can have an ROI value.
Final thought,
Tracking your online business's progress can only be possible with effective calculation. The main goal of any eCommerce platform is to earn a good profit. And, this can be possible with an SEO Company in Ahmedabad that can help you sail in the sea.
QR Code Ordering: The Future of the Restaurant Industry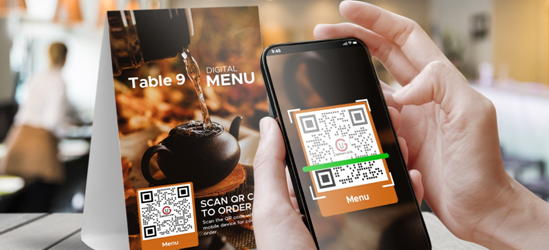 QR code ordering is today's next step to an innovative marketing tactics in the restaurant industry.
The popularity of QR code ordering has been immensely useful during the surge of COVID-19 pandemic. Restaurants adhere to basic hygiene protocols during the pandemic. Hence, restaurants resort to using QR technology in making their business succeed even during a pandemic.
QR technology have been a great help to most industries. For instance, the corporate industry can use QR technology to check their workers' attendance without using biometric measures. Office workers can easily scan the code and make themselves present in the office.
Thus, in the restaurant industry, employing a restaurant QR code menu software is viable. The software gives an edge to a restaurant if they have been using QR technology in catering and tailoring their services to guests.
A restaurant QR code menu software is a cost-effective digital menu program that enables restaurants to expedite their services with no trouble at all.
It creates a QR code menu that customers can quickly scan, order from, and pay for. However, as the epidemic gradually transitions to a new normal, dine-in alternatives have returned to normal. But keep in mind that ordering with a QR code is a permanent trend.
Benefits of a Restaurant QR code Menu
Can easily create plan menu
Restaurants, diners, and other food service providers often provide three types of menus: a la carte, membership, and hybrid.
A la carte signifies that while entry to the area is free, clients must pay for the food and drinks. Customers who join will pay a weekly or monthly fee to utilize the area, but food and drinks are always free. With a hybrid plan, the client can get a day pass but must pay for their meals and drinks.
You can design a planned menu recommendation using a digital menu that is specifically tailored to a customer's chosen plan.
A planned menu is a good strategy for those restaurants or diners near school or corporate areas. They can offer different modes of meal plan that goes well with their patron's budget.
Accessible QR code ordering
By scanning the QR code menu placed on their table with the QR code scanner on their phone, diners at restaurants can access a digital menu.
They can easily place their orders and even make their payments through the café's website. Customers will simply need to wait for their orders to arrive at their tables after placing their orders. This will enable them to give diners a better eating experience.
Easy to update interactive menu
To spice up the menu and provide customers fresh choices, you can alter it according to the season. The good news is that the QR menu will not change when the menu is updated.
Contactless payment transactions
Customers can make payments online using PayPal or Stripe. For those who are busy and do not have cash or credit cards, cashless payment is extremely convenient.
How to scan a QR code menu for restaurants
Scanning a QR code is simple. Here are the steps to do so.
Android scanning QR code menu
Here are the procedures for using Android to scan a QR code on a menu.
Launch your Android device's camera app.
For at least two to three seconds, point the camera at the menu QR code.
The QR code should successfully lead you to the restaurant's online menu.
Use the QR code on the menu to place an order.
iOS scanning QR code menu
Here are the steps for using an iPhone to scan a QR code on a menu.
Place the rearview camera toward the menu QR code while the iOS camera app is open. In other circumstances, you can also access the control panel on your iPhone device and scan a menu QR code by clicking the QR code icon.
For at least two to three seconds, point the camera at the menu QR code.
You can access a restaurant's digital menu by scanning the QR code on its menu.
Now that the dish has been prepared, you can order and eat.
Conclusion
Any food and beverage business can scale up with the aid of a digital menu, which offers services that guarantee a convenient and hygienic interaction between customers and café employees.
A restaurant's digital menu can improve and enhance the eating experience for its patrons.
The Best Way to Remotely Hire a PPC Agency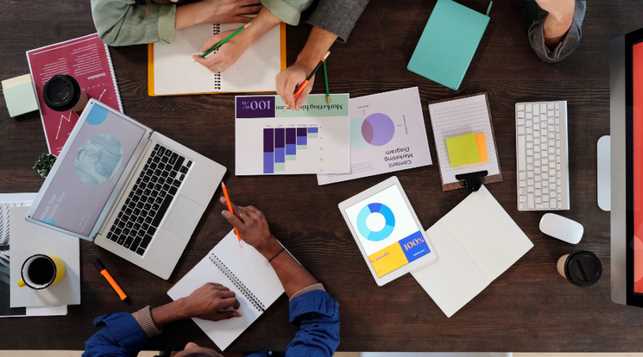 Hiring experts to help you with your paid ad campaigns can be tricky. There are just too many PPC agencies to choose from, so deciding which would give you the best results is challenging. For example, should you go with a PPC company that provides exclusive paid ads services? Or do you hire an agency that includes SEO, site design, management, etc.?
And that's not all. There are many factors to consider like budget, data analytics, reporting, mobile optimization, and much more. So let us help you find the right PPC agency with these remote hiring strategies.
Perform Thorough Research
Digitalauthority.me reports that hiring a remote PPC firm will help you reach your paid advertising goals plus save you from operational costs such as facility and travel expenses.  Finding the ideal PPC agency takes thorough research of legitimate companies that are good at paid ad services.
So how to proceed with deep research of the best PPC firms? First, consider a few top tactics to find the best candidates.
Look for PPC agencies with high ratings, good reviews, and testimonials from your industry.
Consider case studies provided by the agency. Ask for case studies related to your industry or market.
Check training certificates from Google Ads, Microsoft Advertising, Meta, Semrush PPC, etc.
Proceed with a remote interview of your prospects. Ask about their experience working in your industry.
Thorough research can open many opportunities to find the right PPC agency. You'll also be able to narrow down your prospects and eventually find the firm that fits your business and your marketing goals.
Consider Your Paid Ads Needs
What are your paid ads needs? Do you want to increase traffic to your website, or do you want to improve your brand presence online? Whatever your goals, the right PPC agency can help you achieve these using the right strategies.
So, identify your PPC ad needs before looking for an expert team and formulate your goals. An excellent way to start is to think about what you want from a PPC expert.
Do you need assistance with thorough keyword research? Do you require help with strategizing your campaigns? Or do you need a team to manage your campaigns from research to monitoring comprehensively?
After formulating your expectations from a PPC team, they can create more efficient PPC strategies. Take note of these top strategies to determine your paid ads needs.
Conduct a PPC audit to assess keyword performance, strategies, cost, and returns of campaigns.
Review your previous paid marketing goals.
Consider your performance from different paid ad channels.
Weigh Your Options
Don't go for the first PPC company that you come across online. Instead, consider at least three or four candidates and compare their pros and cons. Then, hand pick a variety of paid ads specialists highlighting the channels where you want your ads.
Aside from the company features, you might also be concerned about the company pricing. The rates mainly depend on the PPC firm and the services you will need for your account. Whether or not the budget is an issue, compare prices before deciding. Here are a few tips to consider as you weigh your PPC agency options.
Remember: the cheapest option is not always the right one. Quality of service trumps price all the time.
Ask if hidden costs or fees help you be clear in your budgeting.
Compare services and skills.
Look for SEO, website development, or website design services.
Go for PPC agencies that offer PPC audits.
Ask for Samples
After comparing PPC agencies, you may have shortlisted at least two or three companies. Therefore, this is the best time to ask for a proposal on ad copies for your products, services, or brand. A good agency will start with an outline with suggested headlines, descriptions, images, and other relevant ad components.
Because of their deep knowledge of your industry or market, an experienced agency can craft paid ads in the language your prospects prefer. PPC firms that provide complete services may also offer landing page copies with your samples. Here are a few pointers to consider when approving ad samples.
PPC ads should be about your audience and not about your business.
Paid ads must describe how you're better than your competitors.
Use primary keywords on your headline and description.
Use of engaging headline and strong call to action.
Consider The Agency's Keyword Research Strategy
Keyword research is the most crucial first step in creating successful PPC campaigns. There are various ways to conduct a thorough keyword strategy. First, you need to find the right keywords that will match your brand.
Ask your prospects about the tools that they use to conduct keyword research. They may be using more than one tool to ensure they get the best keywords for your campaigns. Select an agency that knows your vision for your brand and use this in your campaigns.
A good PPC agency must show an efficient keyword research process so you'll be more confident in their paid ads services.  Here are some tips to determine an agency's keyword strategy.
Check their strategies using case studies, reviews, and testimonials.
Ask the account representative about it in an interview.
Ask for a sample of their keyword research process.
Find Out if Mobile-Friendliness is Part of Their Strategies
Research from Statista reveals that around half of online traffic comes from mobile users. The study also noted that mobile devices produced 54.4% of worldwide online traffic in the last quarter of 2021. With this information in mind, you must find a PPC agency that promotes mobile-friendly websites.
Mobile-friendliness is a confirmed ranking factor in Google. Thus a mobile-friendly landing page can guarantee higher quality scores and helps you rank higher in SERPs. Consider these tactics to determine if a PPC agency considers mobile-friendliness a part of their paid ads tactics.
Ask for samples of their ads and check these out on your mobile device or smartphone.
Request sample ads with interactive content and videos. Use engaging content.
Look for ads with relevant extensions such as phone number extensions, location extensions, etc.
Final Words
Finding the right remote PPC agency has its challenges. Still, with with our hiring strategies, you'll be working with an expert team in no time. Start by thoroughly researching your prospects and focusing on your paid ads needs.
Ask for samples of their work and find out their keyword research strategy. These will give you a clearer idea of what a PPC agency can offer your business. Finally, opt for an agency with mobile-friendly PPC strategies as this trend in PPC is showing no signs of slowing down.
What to Expect From Your SEO Services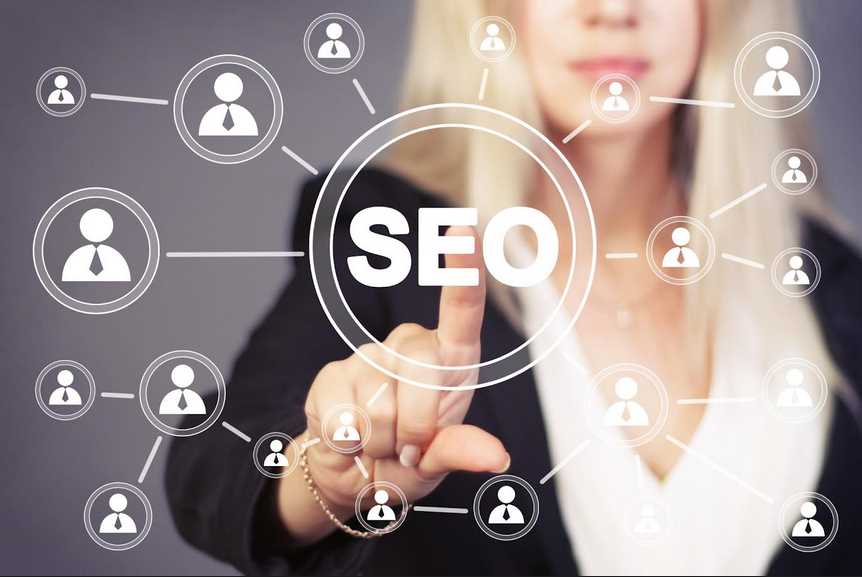 Only 0.78% of Google users check the second page of search results. If your website doesn't appear on the first page for relevant searches, you need search engine optimization (SEO). Don't worry; you don't have to handle your SEO strategy alone.
Instead, consider requesting SEO services this year.
Not sure what to expect when hiring an SEO expert? Here are a few ways an SEO agency can help your brand.
Read on to learn more!
Industry-Based Research
In order to rank higher on search engine result pages (SERPs), you'll need to gather research. Otherwise, your content might not align with the user's search intent. Their search intent signifies what the search engine user expects to find online.
Your SEO agency will take the time to gather research about your business, target audience, and competitors. They'll also gather keyword research.
Make sure the SEO expert focuses on long-tail keywords. These phrases, which feature four or more words, can help you understand the user's search intent. Then, you can create content with the user's needs and interests in mind.
If the SEO company begins "strategizing" without gathering research first, take your business elsewhere.
An Understanding of Trends
Before hiring an SEO expert, make sure they're also up-to-date with the latest SEO trends.
Google updates its search engine algorithm constantly. If you neglected the latest trends, your search engine rankings could drop. Lower rankings will make it more difficult for consumers to find your business online.
For example, a few SEO trends for 2022 include:
Google's Core Web Vitals
Voice search
Image searches
Video content
Featured snippets
Artificial intelligence
Before going live with your SEO strategy, an SEO expert might recommend you update your website. Improving the user experience on your site could benefit your rankings.
Helpful Analytics
Before choosing an SEO agency, make sure they'll provide helpful analytics regarding your SEO campaign. Analytics can help you confirm their efforts are helping you accomplish your SEO goals. Reviewing the analytics from your campaigns can also help you make informed changes to your SEO strategy.
Results-Driven Strategizing
An experienced SEO expert will know the best way to develop your SEO strategy. They'll leverage their years of experience and expertise to develop a results-driven strategy. Leveraging their expertise can help you avoid wasting time.
Instead, you can determine the most efficient way to improve your rankings with affordable SEO services.
If you're interested in getting started, you can find an agency that's selling SEO services here.
Request SEO Services to Help Your Business Grow Today
Don't let your competitors rank at the top of search engine result pages this year. Improving your search engine rankings can help you reach more consumers online. Consider hiring an SEO expert today.
With their help, you can give your business the boost it needs.
Searching for more tips? You're on the right blog.
Explore our latest articles for more helpful advice.