Stay Healthy with a Health Check-up Package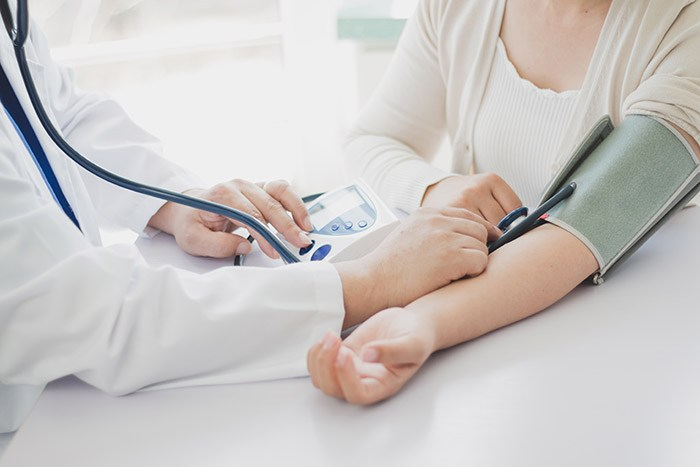 Hospitals have begun offering a range of annual health check-up packages as part of their medical services. They have realized that people respond better when they are offered a choice. And by tailoring several check-ups to different needs or concerns, they are transferring responsibility for the patient's health care back to the patient, where it always should be.
By creating these different health check-up packages, the hospitals are giving people an opportunity to start thinking seriously about their health and offer them more information about any specific problems they may be concerned with.
They are also offering them several price options that will appeal to people on a limited budget who may just be convinced to set foot in a hospital if they know they can afford the appointment.
Enticing People to Take Care of Their Health
Most health care professionals know that a person who takes care of their health on an ongoing basis usually spends less on their overall medical bills than people who live from crisis to medical crisis. These medical policy-makers know that the way to lower health care costs for everyone is to find a way to get people interested in taking care of themselves. And community hospitals are the best places to do this.
The news of a good hospital experience can spread like wildfire and help prod other community residents to visit the hospital as well. As the community residents start discussing their visits, they start talking about their ailments as well. And the more information they are sharing, the more they learn about their illnesses and options for treatment.
By getting people involved in their health care, they can improve the health levels of the entire community. And this is helped by creating annual health check-up packages. Giving people a range of choices suits the needs of the community as a whole better as it differentiates between young and old and males and females. Instead of treating people like faceless individuals, health care providers recognize them as people with different medical issues.
Targeting Conditions and Illnesses
By offering different types of health check-up packages, these hospitals also target other conditions and illnesses for different age groups and genders. For example, the chance of ovarian cancer is significantly greater in older women, so check-ups aimed at older women contain testing for this disease.
But different people also have differing family medical histories, which makes them more likely to suffer from some types of illnesses more than others. To protect against these greater odds, people can choose from a range of check-ups that look closely at different areas of the body, like the bones, liver, or heart, and vascular system.
These health check-up packages can be mixed and matched to adapt them to a person's needs. With many hospitals in Thailand starting to adopt this system of health check-ups, the country can look forward to becoming healthier and more enlightened about health issues as it moves forward and begins to improve national health care for everyone.
An Overview of Artificial Disc Replacement Surgery In 2021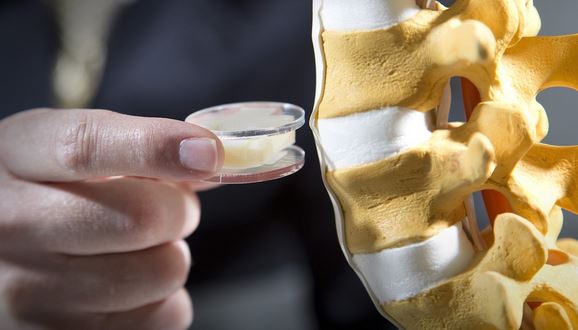 ADR (artificial disc replacement) is a comparatively recent treatment practice. The first ADR for the lumbar spine was approved by the FDA in June 2004 for use in the United States. It's a little more difficult to replace a damaged disc in the cervical spine (neck). The disc is a member of the spine's complicated joint. It's not easy to create a replacement disc that functions and lasts. The artificial disc is implanted between two vertebrae in the gap between them. The focus is on restoring normal neck motion while replacing the sick or injured disc. The goal is to protect the patient's spine against disorders that occur above and below the damaged spinal level.
Disc replacement is most common at the C4-5, C5-6, or C6-7 levels of the cervical spine. The first seven vertebrae of the cervical spine cover the cervical spine. These vertebrae are commonly referred to as C1 to C7 by doctors.
Surgical procedure:-
The procedure is carried out under general anesthesia. During surgery, a breathing tube (endotracheal tube) is implanted, and the patient breathes with the help of a ventilator. Antibiotics are given intravenously before surgery. Patients are positioned supine on a special, radiolucent surgery table. A particular cleaning solution is used to clean the surgical area. To preserve a bacteria-free environment, sterile drapes are used, and the surgical team wears sterile surgical clothing such as aprons and gloves.
The spine surgeon begins by removing a substantial piece of the injured disc from the front of the spine. The spine's bones are then stretched apart to allow more room to see and work within the disc area. Any leftover disc material near the back of the disc is removed using a surgical microscope.
The disc space is jacked up (distracted) to its original disc height. This step relieves pressure on the nerves by decompressing them. The artificial disc device is then inserted into the prepared disc space using x-rays or a fluoroscope. This enables the doctor to monitor the implant's placement while it is implanted. As a result, the technique is significantly safer and more precise. Finally, the prosthesis is put to the test by moving the spine around in different positions. An X-ray may be used to double-check the replacement disc's placement and fit.
The complications:-
There are risks and benefits to all types of spine surgery, including artificial disc replacement. Consider this to acquire information and counsel.
Spinal surgery-related medical consequences are rare. However, they can include stroke, heart attack, spinal cord or spinal nerve injury, or pneumonia. However, data from disc replacement procedures reveals a minimal rate of problems. There have been no instances of death, serious infection, or substantial neurological issues.
Most surgical procedures necessitate some form of anesthetic before the procedure. Only a small percentage of patients encounter issues with anesthesia. Reactions to the medications used, issues related to other medical difficulties, and issues caused by the anesthetic are all possibilities. Make sure that the patient talks about the risk and concerns to the doctors.
Why choose artificial disc replacement in India?
Patients from all around the world who fly to India for disc replacement can save large sums of money. They may save somewhere between 60% to 80% on prices in the United States. Lower expenses may not always imply inferior quality, but they do indicate lower operating costs, medical malpractice expenses, and different healthcare systems in different countries. The cost of artificial disc replacement surgery in India is much affordable to other countries with the best technology, well professional doctors, and best hospitality.
The hospital you choose can have a big impact on how quickly you recover from artificial disc replacement surgical procedures. That why we are here to guide you. We will select the best ADR surgeons for you, leaving no stone untouched in a clear description of what will happen before, during, and after the operation. The patient will have numerous opportunities to express his or her wants, concerns, and expectations.
Conclusion:-
By allowing patients and their families to have video consultations with world-renowned surgeons in just a few simple steps, MediGence telemedicine makes essential treatment more accessible. Healthcare records and all relevant patient information are stored safely on our HIPAA-compliant servers, which can only be viewed by the patients.
5 Critical Tips for Choosing the Best Medical Document Translation Company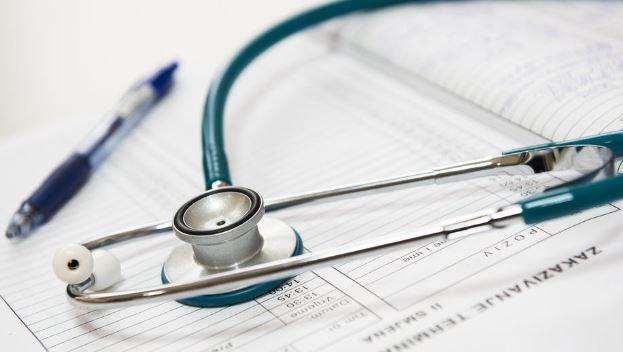 In the medical field, many services are vital to providing patients with the best care. One of those services is medical document translation. Translating medical documents requires skill and a high degree of medical knowledge.
So when you're a medical provider looking for a document translation partner you want the best. The reason being mistakes in medical literature can have severe consequences. Understanding how to choose the best medical document translation services will make your job easier and keep your patients happy.
What Is Medical Translation?
When it comes to finding the best medical document translation company it can be helpful to know what services are available. Medical documents can include medical bulletins, training materials, and medical device information.
As you begin your search for medical document translation services you want to keep these critical tips in mind.
1. Research, Research, Research
The first tip in choosing a medical document translation provider is one that meets your needs. You want to learn how long the company has been in business. You also want to understand their translation process.
You should consider how fast they can translate your documents. Knowing how much they charge for their services can help you create a budget as well.
2. Check The Reviews
Another critical tip for finding a medical document translation service is checking for reviews. Searching the internet is a good place to start. You can ask for recommendations from other providers too.
3. Experts Only
Since medical terms can be complex a good medical document translation company will need to be experts. A simple translation error could lead to the wrong diagnosis or treatment.
Your company should have years worth of education in the medical field. They also need year's worth of experience translating technical documents. Using medical document translation services like dtstranslates.com will ensure you are dealing with experts.
4. Project Managers, Editors, and Account Managers Are Needed
When using a medical document translation service they should assign you a project manager or an account manager that focuses on getting your project done. This also includes the use of proficient editors to help meet your expectations.
5. Proper Certification
One last critical tip for medical document translation is making sure the company is properly certified. A company that has some sort of ISO certification means they have been evaluated by a third party and has passed certification standards.
It helps establish credibility and demonstrates a quality reputation. For medical document translation companies, the most common certification is ISO 9001.
Finding the Medical Document Translation Service Is Key!
Getting a company that knows how to translate medical documents makes all the difference in your experience.
So when looking for a medical document translation provider make sure you do your research and check the reviews. Only deal with experts who have extensive knowledge in the medical field.
Look for companies that have dedicated project managers, editors, account managers, and the appropriate certifications. If you follow these tips you will have no problem finding the right medical document translation service.
If you enjoyed reading this article and want to dive into content similar to this be sure to visit our website today!
5 Serious Life-Changing Benefits of Cosmetic Dentistry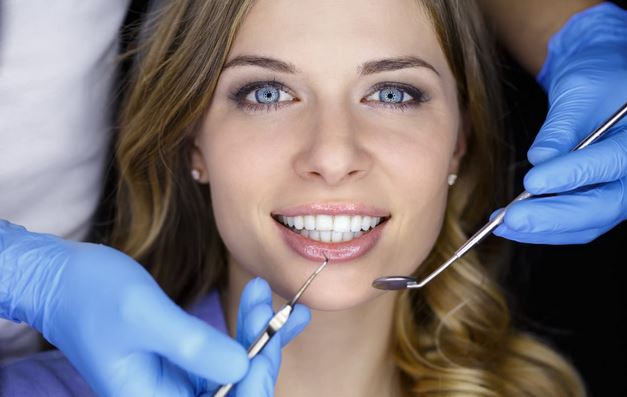 The global market for cosmetic dentistry is expected to reach almost $30 billion by 2026. But what is the reason behind this surge in growth? It turns out that having better-looking teeth has positive impacts beyond aesthetics.
From porcelain veneers to teeth whitening, these increasingly popular treatments seem to be serving a deeper psychological purpose for individuals. Let's take a look at 5 ways that cosmetic dentistry is changing lives for the better.
1. A Confidence Boost
Self-esteem is a big player when it comes to life satisfaction. Our health and appearance play a big part in how we experience the world. Studies suggest that a crooked smile can have a detrimental impact on our self-esteem.
Low self-esteem affects how we socially interact and our motivation. Anything we do to feel good about ourselves can help us form better social networks and even increase the chances of getting the job we want.
Simple cosmetic dentistry procedures such as teeth whitening and dental crowns offer individuals the perfect smile, and with that comes a lot more confidence.
2. Smile More, Feel Better
It turns out that people with crooked teeth are less likely to smile. It also turns out that smiling more makes you happier. It's an interesting insight into our psychology.
If you want to smile, but you're embarrassed by your teeth, you're going to stop yourself. Smile repression negatively impacts our mood. Smiling releases neuropeptides which fight off stress as well as improving our immune system function.
A better smile means you'll smile more and this will lead to an increased sense of overall well-being.
3. Better Dental Health
Even though cosmetic dentistry is predominantly used to improve the appearance of teeth, it can also have a big impact on your overall dental health.
Those who are pleased with their cosmetic dentistry work are more likely to take better care of their teeth. Individuals who undergo teeth whitening are more likely to refrain from smoking or drinking beverages that can stain their teeth.
Dental crowns will also strengthen teeth. They protect it from further damage and decay. Dental implants will also improve your overall dental health and prevent bone loss.
4. The Road to Self Improvement
Taking the first steps towards a better you will almost always lead to more self-improvement. By deciding that it's time to give yourself the smile you've always wanted, you'll probably decide that it's time to make some more changes.
People who undergo cosmetic dentistry often start to make other decisions in their lives from working on other aspects of their appearance to changing their jobs.
5. Less Pain
It's important to know what to consider when looking at different cosmetic dentistry options. If you suffer from headaches or jaw pain because of misaligned teeth then having your teeth properly aligned with cosmetic dentistry can put an end to that pain.
Give Cosmetic Dentistry a Go
Cosmetic dentistry offers many more rewards than just a bright white smile. As well as whitening your teeth it can help to strengthen them, protect them and improve your overall dental health. If you're tired of being self-conscious about sharing your smile with the world then maybe it's time to visit a cosmetic dentist.
For more useful health and lifestyle articles, be sure to take a look at the rest of our blog.