7 Ways To Improve Water Quality At Home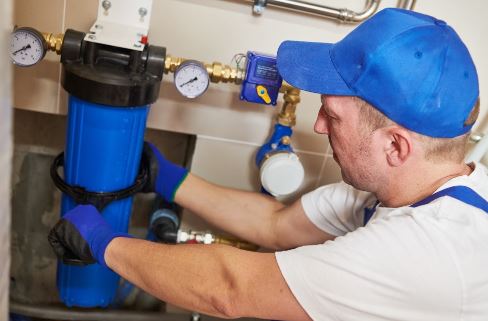 Water is among the most important things humans need in order to live. Yet, water contamination is causing problems for people all over the world. However, in some instances, they're unaware of the problem until it manifests. In that case, you should mend the quality of your water at home. There are several ways to do it.
Consider these simple ways to enhance your home's water quality:
Install Water Filtration Systems
Regardless of the source, water filters may eliminate contaminants and enhance the flavor of the water. The initial step in enhancing the water quality in your residence is making sure that the system can perform properly for your family.
Fortunately, there are companies, such as Filtap, that offer water filter installation services. Here are some of the filtration systems that you may try:
This cleans every water that's used in your home, like toilet and washing water. Whole-house filtration systems are generally placed on the primary water supply pipe. In certain instances, licensed plumbers must be the ones to mount them.
Point-of-entry filters are placed on the cold-water supply route that runs through your sink or fridge. These can be used when your water has an unpleasant odor or taste. Homeowners with some plumbing experience can install the filters.
Although reverse osmosis systems are typically built at the sink, faucet-mounted versions are popular. These systems extract microbes, sediment, and contaminants from water by moving it through a set of filters. Oxygen and few natural minerals are retained, resulting in drinkable water with a pleasant taste. Due to the system's sophistication, it must be installed by an expert. However, you may need to change the filters regularly.
Distillers purify water by removing all impediments, including oxygen. They raise the temperature of water to generate steam, which is then condensed to produce pure water. These devices are less difficult to set up, so homeowners may install them by themselves.
Replace Your Old Faucets
The faucets in your home may eventually wear out. When the faucets age, they can rust and produce mineral deposits. This will degrade the integrity of the water and lead to a reduction in water flow. To prevent this, it's recommended that you change your faucets every 15 years.
It's not difficult to replace your old, inefficient faucets with modern, more effective ones. Almost all homeowners may do this themselves, but you can always call the professionals if you're doubtful.
Clean Your Faucet Aerators
Aerators for faucets are the bottom line of protection when it comes to the majority of household water supply. However, these screens on the edge of the faucets may accumulate many sediments, which has an adverse effect on the water's quality. Bacteria may also get stuck in the aerators. So, it's best to detach and carefully scrub them to prevent buildup.
Flush Your Pipes
As water remains in pipes for long periods, it becomes stagnant, attracting sediment and pollutants. Therefore, flushing is critical if the home would be vacant for an extended time. Allow the water to flow for two minutes before using it again after a long time.
Use Water Softeners
Water softeners strip strong heavy metals, such as calcium and magnesium, from your water before it reaches the home. This protects both you and the home's plumbing system. Softened water doesn't corrode pipes in the same way as hard water does. Additionally, softened water is gentler on the skin and tastes nicer.
Check The Plumbing
This is particularly relevant if your house is old. Corrosion is a common occurrence when pipes mature. Lead can also be present in aged tubing or plumbing. Request a specialist to inspect the pipes in your home.
By maintaining the pipes in perfect condition, you may significantly reduce the risk of lead corrosion contamination in your water supply. Repair is highly crucial when the water starts to taste bad or if it doesn't seem clean.
Dispose O Hazardous Wastes Properly
Make a concerted effort to handle toxic substances and other solid wastes correctly. Retaining these wastes in their correct location prevents toxic contaminants from entering the water supply. This is true with the septic tank as well. Septic tanks may flood if they're not properly managed. When this happens, pollution may seep into the soil, tainting the water sources.
Takeaway: Test Your Water Regularly
Finally, if you think the water is polluted, you may want to get it tested. The water quality index measures trace amounts of toxins, ranging from lead to mercury to insecticides. It's also advised that you get the water tested by a specialist rather than doing it yourself.
Choosing a Custom Lighting Design and Custom Lighting Manufacturers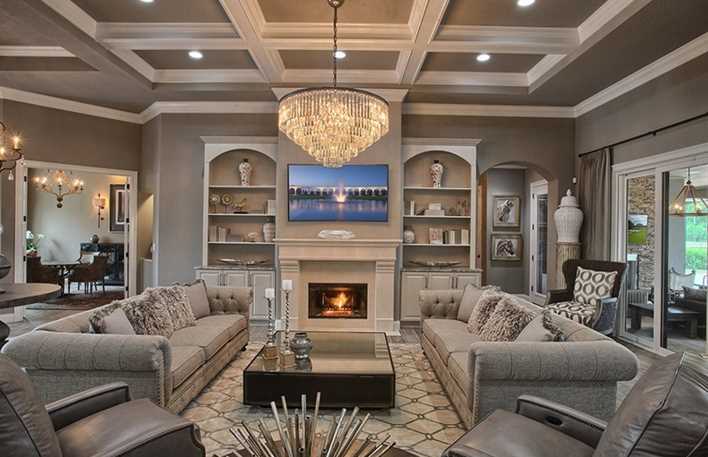 Lighting designs are an important aspect for both home and office. No one wants to stay or work in a poorly lit environment.
Basically, the type of lighting in your office can influence the focus, productivity, and opinion of visitors. Imagine having a meeting in a room with flickering overhead lighting, it is hard to focus right?
If you want your home or company to appear modern and progressive, you must invest in a good lighting design that echoes those values. That is why you should consider certain factors when choosing the best company to provide you with custom lighting designs.
You should also consider the type of equipment the manufacturer uses before making your choice.
During your visit, check out if they have an electrical testing machine, a hole driller, a CNC machine, a welding machine, a recessing machine, a laser cutting machine among others.
Choosing a well-equipped company guarantees you that the job will be done correctly and on time. You will be wise not to trust any manufacturer who doesn't have these tools.
You're most likely to experience delays by partnering with them since they have to keep on breaking to source for the equipment elsewhere.
The fact that there are so many service providers in the market, it is so easy to come across fakes. Most people will over-market themselves to entice more clients, and yet they cannot handle the task at hand properly.
We suggest you visit the service provider's company and get a summary of what they do. Take note of the number of employees on the premises as well and how they handle their customers.
It would be unrealistic for a company of 4 workers to manage the installation of a ten-story building in a day.
The main purpose of the engineering team is to come up with the ideal designs depending on your needs.
Likewise, the size of the engineering team determines how long the job will take. If the team is too small, it might take you several days to get the task done and vice versa. Be bold enough to enquire about the available size of the workforce during your search.
The less time you take to complete the task the less you will spend as well. Fixing lights can be time-consuming so you would want the fastest team available. See this link to read about a few ideas that you could use for your custom lighting https://www.housebeautiful.com/room-decorating/living-family-rooms/g32503139/living-room-lighting-ideas/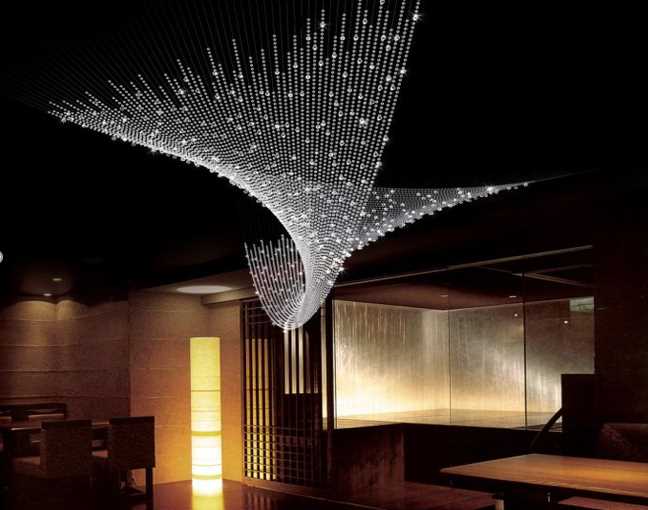 Communication is key in every partnership. There are high chances that poor communication between you and the supplier can ruin the entire process.
Imagine working with someone who says one thing then does the opposite! working with a reliable team saves you time and resources.
Choose a company that will constantly keep you updated on the progress of the work. However, it is important to understand no one is perfect so, do not expect perfection
Every reputable company must have a quality certificate as proof of its competence. Ask your service provider to present this certification among other relevant documentation before hiring them. Don't be in a rush to hire just any service provider but take time to find out whether they are legal.
It is also important to consider the number of years a company has been in business. The more the years the more the experience.
Likewise, you need to keep an eye on what other customers are saying about the company for better insight.
As mentioned, most companies tend to over-market themselves by focusing all their energy on their company's image with hopes to beat their competitors.
For this reason, it might be difficult to figure out the quality of services they provide. Click here to read more.
Conclusion
Poor lighting can destroy your company's image. Luckily, there are several options to consider when it comes to lighting designs including custom-made solutions. These types of lightings are built to fit your personal needs. However, you might need an expert to help you choose and install the lights. This way, you can concentrate on other important things and worry less about the ongoing process. Be sure to check out the discussed factors before making your choice and only choose a design that fits your needs.
10 Questions to Ask Yourself If You're Planning Home Extension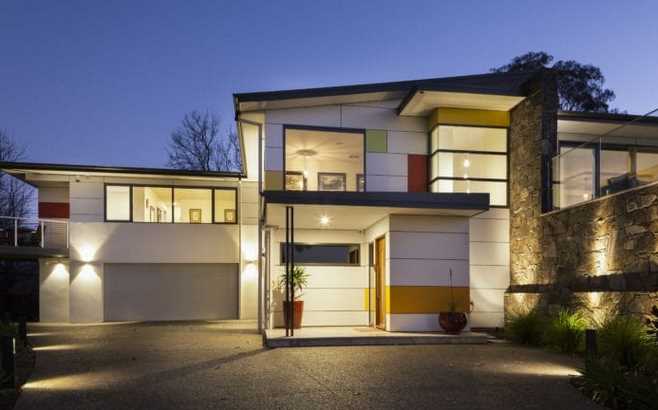 The home extension helps repurpose your space, add value to your property, and revamp your house by functionality and appearance. With adequate planning, you can make the most of your living space. So, here are ten questions you should ask yourself before diving into a home extension project.
What is my objective?
You must know precisely how you will use your space. Do you want to add rooms for your children, carve out storage space, or create a home office?
Should I seek permission?
If you want to add storeys or extend your boundary walls, get your plans approved by local authorities to avoid legal disputes. All new additions to your house must follow the Development Control Regulations (DCR) of your state.
How much space do I have?
Evaluate how much space you can devote to this project. You can also go for small but impactful space designs to open up your house.
How much money can I spend?
Determine your spending capacity after considering your income and expenditure. You can easily take a housing loan for your home extension to avoid dipping into your savings. Decide your loan amount and use a home loan EMI calculator to estimate an EMI value within your budget.
Should I hire a professional?
An architect or interior designer can make the design process much smoother. They'll also help you decide your home loan amount by giving you a fair idea about the cost of quality materials, labour, etc.
Should the new additions match the rest of my house?
While this step is entirely up to you, it is recommended that the exterior design of your house should be consistent. If you live in a housing society, check if they have any rules and regulations about remodelling the exterior.
How to be cost-effective?
Compare price quotes from multiple professionals.
Minimize the rework. Avoid replacing walls, plumbing, and fixtures with new ones unless necessary.
Check your home loan eligibility. If you finance your home extension project with a housing loan, you can enjoy tax benefits of up to Rs. 1,50,000 on the principal amount and Rs. 2,00,000 on the interest.
Would I need to relocate?
If the construction process can disrupt your routine, ensure to occupy a separate part of the house.
How long will it take?
A home extension can take a few weeks or months. If you have future commitments, inquire with your architect and builders in advance about the length of the project.
Where can I splurge?
It is wise to save money where you can, such as bagging discounts or opting for affordable home loan interest rates. However, you must spend comfortably on good quality construction materials and resources to avoid compromising on quality and shelling out on repairs in future.
Final thoughts
If you need a larger living space but don't want the hassle of moving into a bigger home, a home extension is an ideal solution for you. To remain stress-free, hire a professional, plan a budget, and compare home loan rates before starting.
Massage Chair Myths vs Reality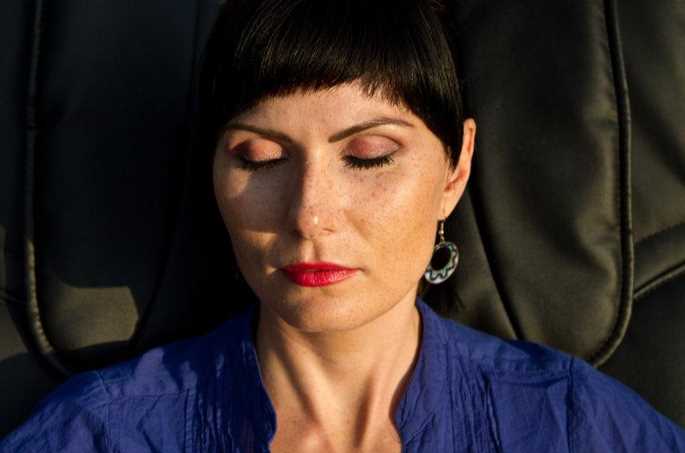 Expectedly, massage chairs have become far more technologically advanced than they were when they first made their debut in the early 1950's. They started out as just wooden chairs with two wheels that rolled up and down the back. Fast forward to today, they are now cushioned armchairs which spine specialists and engineers have optimized to perform human-like massages as well as improve health concerns and quality of life. However, some common beliefs about massage chairs are outdated due to the speedy developments that have been made in just the last decade. Read on to find out the truth behind three of these widespread fallacies.
Massage chairs are unnecessarily expensive and impractical.
Massage chairs were certainly not designed to just offer a few minutes of bliss with no real benefits. While it's true that they add a fancy touch to your living room and a massage that leaves you feeling restored, their effects can be life changing according to many massage chair owners. Not only are they proven to aid those who suffer from chronic pain, muscle soreness, arthritis, or sciatica, but the list also extends to migraine prevention, stress relief and helping those who suffer from insomnia. Not to mention, choosing to go to a masseuse to reap these benefits shows to be far more expensive over time. The national average cost of an in-person massage is $100 per session, so purchasing a massage chair worth $2000 in exchange for years of therapeutic massages whenever you want them is actually very reasonable. Additionally, most chairs will have the option for you to make monthly installments if you're unable to pay all at once.
Massage chairs only provide a vibrating massage, or can't compare to human touch.
Massage chairs have a wide variety of options besides a vibrating massage, while that is still available in some chairs for those who prefer it. Almost every massage chair on the market today has a roller system and roller track installed. Types of rollers include 2D, 3D, and 4D rollers, with 4D being the most advanced roller system you can buy. Roller tracks determine whether the massage rollers stay on your back and neck area, or also extend down to provide a lower body massage as well. Massage chairs can offer almost all styles of massage including shiatsu, swedish, deep tissue, acupressure, etc. They are able to rival human massages now more than ever, and can even offer some features that humans can't. For example Bluetooth, full body heating with temperature control, and the fact that they are constantly on call from the comfort of your own home.
They're only useful for seniors.
Yes, massage chairs can be incredibly beneficial for seniors who struggle with frequent pain or discomfort. But the truth is, massage chairs are for everyone. People of any age can reap all the amazing benefits that massage chairs have to offer, whether they lead an active lifestyle or spend a majority of their day at a desk. There are even perks that venture far outside the box of relieving pain and muscle soreness such as increased creativity and focus, a boosted immune system, and higher energy levels which are all non-exclusive to just one group of people. Massage chairs come in all shapes and sizes, and many include the option to customize your massage experience so that it caters to your specific needs. There's no question that the perfect massage chair for you is out there, all that's left to do is bring it home!
Now that these massage chair myths have been dispelled, you can confidently take the next step of determining what the best features are for you and your lifestyle. Whether you're looking for a massage chair decked out with Bluetooth and AI voice control, or one with a specific massaging system to solve your type of pain – the options are unlimited. With the right massage chair, you can enjoy all of your must-have bells and whistles with a price that works for you.