5 Tips For Creating the Perfect Home Office Setup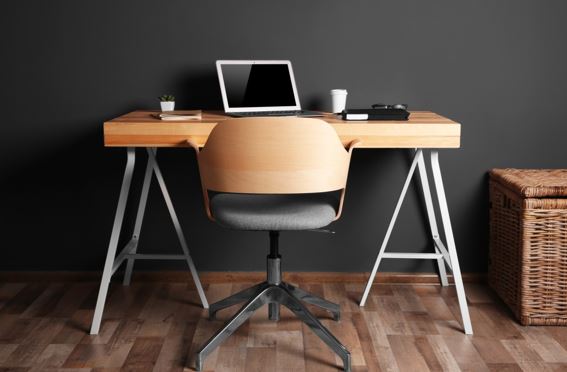 Are you having trouble adapting to the new work-from-home world? It might not be you — it could be your home office setup.
Here's everything you need to know about how to create a home office that will boost your productivity.
If You Don't Have a Room, Find a Corner
When you start to work from home, the line between home-life and work-life starts to blur. If left unchecked, you could end up stuck in work mode 24/7 or find it difficult to pull yourself away from the fun and relaxing home activities, like Netflix, when it comes time to start getting work done.
The trick to mastering work from home work-life balance is creating a designated home office. That said, not everyone has a room they can convert to an office space. Angling your desk in a corner or setting up a room divider will help you create a "blinders" like effect.
When all you can see is your workspace, it'll be much easier to focus on the task at hand.
Keep It Neat
There's a reason the minimalism movement got as big as it did; clutter is bad for our brains. When you're in a cluttered space, your brain has a more difficult time focusing on the task at hand, which can lead to you being much less productive.
So, when setting up your home office space, take time to set up an organization system you'll use, and try to avoid cluttering up your desk with too many nicknacks.
Good Lighting Is Key
Lighting your home office may not sound like the most critical step in creating a functional home office, but bad lighting can put a dampener on your productivity.
If your room is too dark, you could wind up feeling too low energy; If it's too bright, you could hurt your eyes. If you have too much light coming from behind your computer, like from a window or glare on your screen, you could wind up with eyestrain, which will cut your workday short.
Finding the perfect lighting balance will help ensure you're as comfortable and productive as possible while you work.
Go Ergonomic
Parking yourself at your desk for hours on end may be unavoidable, but being stuck in your chair all day long can wreak havoc on your health. When setting up your desk, take time to ensure your setup is as ergonomic as possible.
Make sure your computer screen and keyboard are in the proper place, so you don't end up slouching, and consider investing in a standing desk so you can change up your position throughout the day.
Find What Inspires You
While you want to keep distractions down, surrounding yourself with nothing but work and blank, boring walls will not help keep you motivated. After all, there's a reason people like to decorate their desks and cubicles so much.
Adding a few decorations to your home office space will make it feel more comfortable and even motivate you to be more productive. The key is to find the right decorations. Try decorating your office with things that inspire you to work and be productive, like pictures of your kids or movie posters that motivate you.
Are you having trouble adapting to life working from home? Then it sounds like you need a survival guide! Check it out here.
How to Create Your Ideal Home Office Setup
Now that you know a little bit more about how to create the perfect home office setup for you, it's time to get to work building the office of your dreams.
Are you looking for more advice on how to adapt to working from home? We've got you covered! Check out the rest of our blog for more helpful tips, tricks, and advice today.
Bathroom Remodeling Costs in Dublin: A Detailed Guide for 2022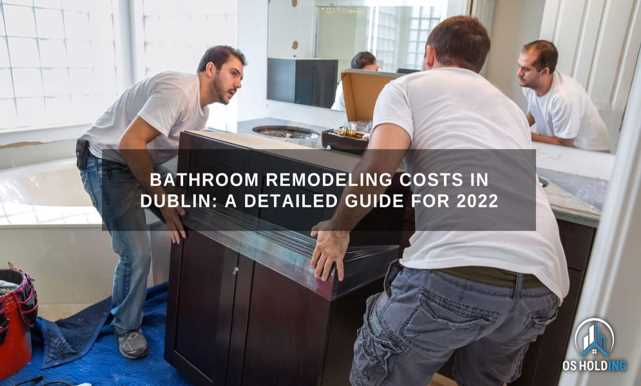 Considering a bathroom refurbishment in Dublin but unsure about the associated costs? Allow us to assist you in calculating the cost of bathroom renovations and give some planning advice for your ideal bathroom remodel.
A bathroom remodel is likely to be the most costly home improvement job after the kitchen. Nevertheless, there are several practical advantages to investing in a bathroom renovation. A new and contemporary bathroom, for instance, adds significant value to your home and is a great investment. But how much does it cost to renovate a bathroom in Dublin?
The average cost to renovate a bathroom in Dublin is €7111, however this may vary substantially. A DIY bathroom remodel on a budget will cost significantly less, perhaps as little as €1111. In contrast, if you hired a professional contractor to complete a high-end bathroom remodel, it might cost up to €15,111.
In this post, we will break down the cost of each bathroom product and offer suggestions for where you may save the most money. Check out our posts on the typical cost of a new bathroom and how much you should expect to spend on a new bathroom in 2022 for a detailed analysis of how much you should expect to pay for a new bathroom.
The restroom expense breakdown
Including Advice
This Bathroom Cost Guide will assist you in determining the cost of a typical bathroom remodel in Dublin. After comparing quotations and costs for the fixtures, tiles, and labour, you will be able to ascertain the precise cost of your bathroom remodel. We will provide budget-friendly bathroom remodelling assistance as well as practical guidance on how to renovate a bathroom.
Taking a rational approach when evaluating the cost of a bathroom makeover is helpful. By compiling a list of the cost considerations, you will be able to evaluate your priorities. Creating a spreadsheet allows you to keep track of both expected and actual expenditures.
To meet your budget, you may need to sacrifice on certain components of your new bathroom. It all relies on your adaptability. There may be alternatives that you have not yet considered. Nonetheless, certain expenses are unavoidable, and it is necessary not to disregard the fundamentals.
Here is a breakdown of the restroom costs you must cover:
costs associated with water supply, heating, and drainage pipelines
Electrical expenditures (wiring, lighting, and ventilation)
Bathtubs, faucets, toilets, showers, and storage are bathroom fixtures.
Walls – Tiles, paint, or the inexpensive tile substitute, the wall panel
Labor for preparation and installation
Bathroom Renovation Costs
Our shower panels are available in a variety of colours and styles, allowing you to create the shower of your dreams. We have a variety of this sort of cladding, but if you cannot locate what you need, you may utilise our bathroom wall panels. They are thinner, weaker, and narrower, but there are more design options.
The cost of renovating your bathroom will rely on these criteria.
The dimensions of your bathroom
Large bathrooms give additional space. However, additional fittings and fixtures will be required to fill these areas, and a larger budget will be required.
The structural modifications that are necessary
Significant structural modifications, such as the installation of skylights, new windows, the relocation of plumbing or electrical outlets, and the replastering of walls, can significantly increase the total cost.
The quality of the used materials and fixtures
There are several alternatives for bathroom fixtures, and there is a cost associated with selecting higher-quality ones.
The intended aesthetic
Those with limited resources can polish, clean, and improve their fixtures. Those with a larger budget can install luxury fixtures and other opulent features.
Plumbing Installation
Costs and labour
We would recommend preparing the plumbing arrangement for your bathroom makeover, regardless of whether you can do it yourself or need to hire specialists. This is a practical and efficient method for minimising your total expenses.
Existing plumbing should always be utilised wherever possible. Moving the toilet, for instance, may significantly increase the cost of a bathroom makeover. The removal of the existing water supply and drain lines involves specialised labour and necessitates the destruction of several walls and floors. The same holds true for showers, sinks, and tubs.
There is no standard pricing for bathroom renovation plumbing requirements. It is totally dependent on the quantity of pipe to be installed and the labour required. Copper or steel pipe costs in Dublin range from €2.61 for the least costly copper pipe and €6.71 for the most expensive galvanised pipe. Plastic tubes are popular nowadays since they are the least expensive alternative and uPVC does not decay regardless of the presence of chemicals. If there are considerable changes to the current plumbing architecture, plumbing services might cost between €711 and €911 per hour.
Electrical expenses
Rewiring and inspections
Keeping the cost of electrical wiring modifications to a minimal is mostly dependent on the fixtures you select. Using a pump may necessitate extra electrical cabling for a luxurious bath or shower.
Consider the following criteria when determining the cost of energy for a bathroom renovation:
Lighting
Ventilation Fans
Power Outlets
Bathroom Electricity
Bathroom Accessories and Fixtures
Leave it till last
What does a bathtub cost?
The least expensive bath costs as low as €81. Despite the fact that they would be lightweight acrylic baths with no strengthening, a conventional acrylic bath will require a frame, which will require tiling or some type of waterproof cladding, thus this expense must be considered. Luxury acrylic freestanding bathtubs are sturdy and long-lasting. These range in price from €251 to more than €1511.
An economy steel bath is likely the most cost-effective option. They are of acceptable quality and may be purchased for as low as €121. Cast iron and stone bathtubs will be the most expensive if you have the means for the utmost in luxury bathing. A normal installation of a bathtub might take up to four hours.
Cost Analysis of Bathrooms
Low-end: €81
Maximum: €251-€1,511
€251-€711 on average
Typical workdays last between three and five hours.
How much does it cost for a shower?
The least expensive alternative is an electric shower, which can be purchased for as low as €51. These showerheads require just a cold water source because the water is heated within the shower unit. They require an electrical connection, although very little energy is consumed. It will save money on power expenditures in the long run, however the least expensive electric showers are not necessarily as good at heating water correctly. The typical cost of showers might vary across various shower styles.
Combination tub and shower mixers are inexpensive and do not require a separate shower enclosure. These vary from around €51 and higher.
A conventional shower mixer costs around €61 for a basic setup. A thermostatic shower mixer controls the water temperature in response to a change in water pressure; models begin at €125.
Luxury showers come in a variety of styles. A power shower that utilises a booster pump to improve water pressure and costs more than €151. Digital showers provide options for water pulsating, as well as jets and sprays of varying sizes. These will cost at least €251 each.
Additionally, you must evaluate the price of the shower enclosure. Typically, these are sold as kits that contain the shower tray, frame, and door. A budget quadrant tray and frameless door may be purchased for as little as €61, while complete wet room systems can surpass €511. It might take between one and two hours to install a shower in a wall.
A Review of Shower Expenses
Budget: €51
Maximum: €511-€2,111
€61-€511 on average
Duration of work: 1-2 hours
What is the price of a bathroom sink?
Depending on the desired aesthetic, you may pick between pedestal, semi-pedestal, and vanity unit basins. The most cost-effective alternative would be a ceramic pedestal basin, with costs beginning at around €51. A semi-pedestal (wall-hung) bowl can be a cost-effective option for a small premium, with the least costing around €61.
Vanity units are the most luxurious and costly. In addition to the expense of constructing the real group, the basin will cost you at least €91. Standard ceramic bowls are always the least expensive option. The cost of the most expensive metal, glass, or stone basins can exceed €311 and installation can take up to two hours.
Cost of a Bathroom Basin Summary:
Budget: €51
Top-end: €311
Average: €151
Duration of work: 1-2 hours
How much does a restroom cost?
If you're interested in a regular floor-mounted toilet, you'll pay around €51. Expect to spend up to €511 if you like a more refined style. Typically, installing a toilet takes between two and three hours.
Cost of a Toilet Summary:
Budget: €51
Top-end: €511
Average: €275
Duration of work: 1-2 hours
What do faucets cost?
There are three fundamental alternatives for bathroom faucets. Additionally, you must consider the sort of basin or tub you select. Some sinks and tubs require wall-mounted faucets, but the majority of countertop basins require a counter-mounted tap. A standalone bathtub located far from a wall requires floor-mounted faucets. If qualified personnel can complete the task in less time, it can often be completed in two hours.
Pillar taps are the cheapest option, beginning at €31 for a pair of cold and hot units. Mixer faucets are available in two variants.
The Monobloc mixer is the more costly but more practical choice. These faucets feature a single lever that you raise to open and rotate to either side to adjust the water temperature. Monobloc mixers range in price from €51 to €111. Separate controls for hot and cold water are found on cheaper water mixers (about €45)
Cost of the Tap Summary
Low-end: €31
Maximum: €51-€111
€41-€65 on average
Duration of work: 1-2 hours
Walls in a bathroom
Roofing and other cladding options
How much does bathroom tiling cost?
The appearance and functionality of a bathroom are drastically altered by the tiles or wall cladding used. When considering the cost of tiling your bathroom, you must also include the cost of tile glue, grouting, and the ply that will be placed beneath the floor tiles.
A square metre of inexpensive floor tiles (including adhesive, grouting, and ply) should cost around €25. Mid-range floor tiles cost almost twice as much, while high-end tiles can cost up to €65 per square metre. Installation takes between 1 and 5 days, depending on the desired coverage.
Tile Price Synopsis:
Low-end: €25 per square metre.
Maximum: €65 per square metre
€45 per square metre on average
Duration of work: 1-5 days
Vinyl flooring is a significantly less expensive alternative to floor tiles, which are often somewhat less expensive than wall tiles. In Dublin, uPVC wall panels are quickly becoming the wall cladding of choice for bathroom remodels. Not only are they less expensive, but they are also far simpler to install. It decreases construction expenses and saves a great deal of time. It is the most beautiful and cost-effective option. These waterproof wall panels may be purchased from ES Panels for as little as €9.51 per (251mm x 2611mm). Therefore, it is a good cladding option for those on a tight budget, since installation can be completed in one to three days.
Wall Panel Cost Analysis
Low-cost: €14 per square metre
Maximum: €21/square metre
average of €17/square metre.
Duration: 1 to 3 hours
What are the labour expenses associated with renovating a bathroom?
The majority of plumbers can renovate a bathroom in two to three days. It will depend on the size of your bathroom and the extent of the necessary work. Our bathroom remodelling labour estimation will not be uniform throughout Dublin. One might expect to spend around €351 per day on average for labour. For the plumbing in a standard-sized bathroom, you should allocate roughly €1,111.
Preparing Your Bathroom Remodel
How should you order the work for the remodelling of your bathroom? Let's lay down the necessary stages and processes. Especially if you are planning your first DIY bathroom makeover, it is crucial to know what you are getting yourself into. A skilled bathroom remodelling crew will adhere to a well planned timetable to maximise efficiency and minimise household inconvenience. Even if you hire a professional, you may be able to save money by performing the first preparations yourself.
Step 1: Planning in Advance
Remove all of your belongings from the bathroom. Turn off the water main and empty the central heating system. Protect the flooring in all areas leading to the bathroom and remove any bathroom fittings. Ensure that any obsolete electrical wiring and pipes are removed, that the tiling is removed, and that the walls are restored and readied for the installation of new cladding.
Step 2: wiring and piping
For the installation of new pipes and electrical wiring, walls must be pursued. Holes are drilled in the floor and walls as needed. According to OsHolding in Dublin, electrical wiring and piping must be built.
Step 3: Building and Preparation
Any structural modifications necessary to fit the bathtub, vanity worktops or basins, the toilet, and the shower enclosure must be carried out. It is necessary to plaster the walls and prepare them for tiling. Additionally, all fixtures must be anchored to the floor or walls.
Tile installation is the fourth stage.
Before tiling, all surfaces must be thoroughly cleaned to remove any loose grit. Wooden floors require water-resistant floor ply. Depending on the weather, tiling takes around two days. Before grouting, the tile glue must harden. Installation of alternative wall cladding, such as PVC wall panels, should take no more than a few hours.
Fifth-Step Completion and Cleaning
The installation of wall-mounted faucets, towel bars, and shelves is contingent upon the installation and cleaning of the wall cladding. The remaining cleaning can then be completed. Cleaning grout remnants may be a time-consuming task.
Clearly, there is considerable planning involved in a bathroom makeover. Doing your research will have a significant impact on both the bathroom remodelling cost and the efficiency of the job. Even if they're not the cheapest, plumbers with solid references may set your mind at ease, so it's a good idea to shop around and seek multiple estimates. Therefore, cost is not the only factor; you must ensure that you are spending your money intelligently.
Maintaining control of your bathroom remodel
Tips for Rapid Project Management
How much does bathroom tiling cost?
A successful bathroom makeover hinges on effective project management. It might be difficult to design a proper interior. The necessity for both aesthetics and usefulness necessitates extensive planning and upkeep.
With every remodelling, there may be unforeseen additions and alterations that impact the budget. Therefore, it is essential to anticipate these scenarios and monitor the remodelling process. Here are four brief project management guidelines to assist you:
Decide on a definite layout.
Precision is crucial.
Purchase supplies in advance.
Don't forget storage.
What You Should Consider When Buying a Home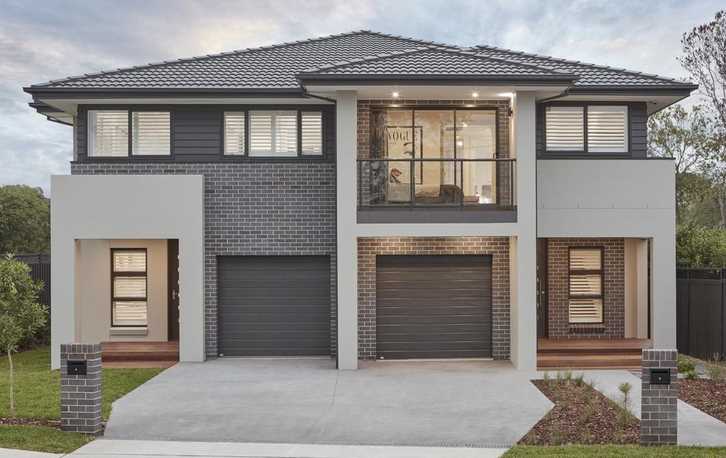 Deciding to buy a new home is a big decision. There is so much that needs to be considered and taken into account before just buying a home. It is important to make sure that you are well prepared before choosing the house that you will be purchasing. Whether you are buying your first home, or you are buying a property for an investment, these tips will help you as you start the home buying process.
Work on Your Credit Score Early
When making investment purchases such as buying homes or properties, most people will need to take out a loan to get everything financed. There are not a lot of people who have the capital to just buy a house or property. It is important to make sure that you are approved for a loan so that you can finance the purchase. There are many steps that have to be taken in order to be approved for a loan, and one of the most important things is making sure that you have a great credit score. You are able to get a great credit score by making sure that you pay off all of your credit cards each month. As you continue to improve your credit score, then you will be more likely to be approved for a home loan.
Consider What is Important to You
When choosing a location to live in, it is important to choose factors of a potential location that are the most important to you. Choosing a location where you are going to live or buy a property is one of the most important things you can do. Some of the most important factors are the cost of living, the size of the city or town, the quality of education, or even the weather. These choices are completely personal, and the preferences completely depend on the person. If you like the small-town feel, then there are houses for sale in Shelley, Idaho. This is a great location if you like a small town feel while being within a driving distance of Idaho Falls, or even Salt Lake City. It is a great option that should be considered when buying a home or investment property.
Attend Open Houses and Virtual Home Tours
It is important to take advantage of every opportunity you have to look at the house that you are considering buying. Taking these opportunities is so important to making sure that you know exactly what the house looks like and so that you could see any potential problems that could occur in the house. As you attend these events, it is a great opportunity to find out what you like and do not like in a house. This is so good for you so that you can know that you for sure love the house that you were buying. As you participate in these you will have a great idea as to what the house will be like.
Conclusion
Although buying a house is such a big milestone, it can sometimes be a difficult process. It is important to make sure that you are well prepared and know all of the processes. So, the next time you are looking to buy a home, whether it is your first home, or an investment property, remember these 3 tips so that the process goes smoothly.
Replace your summerhouse's windows and doors for maximum protection against the weather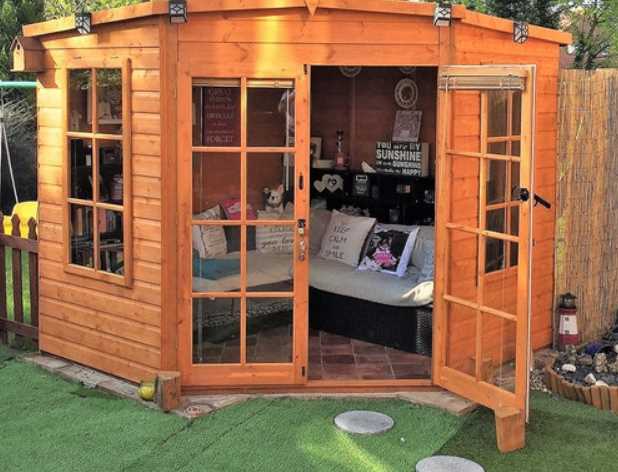 Summer is already here in full swing. It is a perfect time to visit your summerhouse with your family and friends. If you have inherited a summerhouse from your family, then it is time to have a look at it and maintain it so that it can last longer. And there is no better time to fix it than the present. So, get ready to replace the doors of your rusty summerhouse with Canadian Choice patio doors for sale and make it worth your while.
Normally, the choice of doors and windows makes a huge difference to the overall look of the summerhouse. Plus, there are other things such as aesthetics, size, color, and the consideration of light while considering doors and windows. Considering all these things, here are some expert recommendations that can be used by anyone.
Material: Well, there are plenty of materials to choose from to replace doors and windows but one of the best materials is vinyl to keep the humidity away. Surely, the options of timber doors, aluminum doors, and window frames are popular, but the Vancouver vinyl windows and doors tend to last longer as well. Choosing vinyl material would look good and it will last longer than the other materials. Another edge of using this is that it doesn't require much maintenance. You can come to your summerhouse and check it. There is nothing else you have got to do.
Glass windows: Summerhouses are all about enjoying the season with a nice garden view and to keep it that way, try to choose glass doors and windows to make the place more beautiful and open. Unplasticized polyvinyl chloride (UPVC) tends to have the most impact resistance, good sound and heat insulation, airtightness, and anti-corrosion resistance. You can use this material within the frames to have a glass look because having full fledge floor to ceiling glass doors are the new trend and it looks so good.
Double glazing insulation: If you have a bigger summerhouse with lots of windows, it is recommended to go for the double glazing insulation if the weather is rainy and humid, and the summerhouse is located in a coastal area. Double glazing will also help to keep the frost outside. In the cold weather double glazing could work even better if you install drought stripes.
Use laminated wood instead of bare high-quality wood: Usually, the idea of best revolves around using the best wood that is out there but real wood might not be a good choice because it tends to bend after being humid. The doors, windows, and floor wooden tiles must be laminated with Lacquer to keep them from absorbing moisture. However, make sure you use hardwood, probably maple, oak, or cherry, and keep it thick if you want to last it longer.
Install adjustable hinges: Since the wood could bend between 2 points, it is recommended to install adjustable hinges. This way the wooden plank can stay in its own place, and you can use the adjustable hinges to lock the window and door to avoid weather moisture. This could add value to your summerhouse.