5 Ways to Boost Brand Awareness for Your Company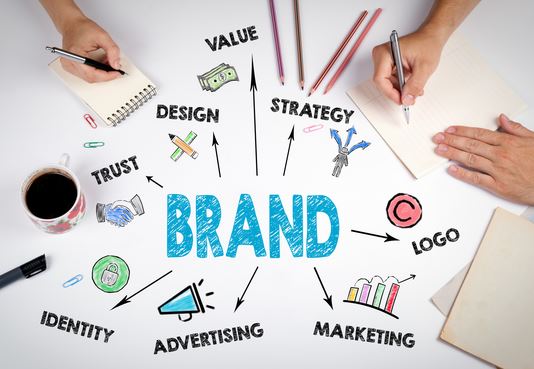 In today's rapidly changing consumer climate, effective campaign efforts must be made if a business is to stand out. If people are irritated by the number of ads they see or hear, they use mental shortcuts in the process of shaping their decisions
To get strong brand awareness, people need to remember your logo and be familiar with your brand connections. In the age of virtual shopping and online video shopping, a company and a brand must increase their marketing activities twofold in order to retain the previous dominance in retail and e-commerce, with brand awareness being the first step in that process.
If you can raise the market value by establishing a brand identity, customers may feel like they've already made a purchase and be more loyal to the latest offerings, which results in larger and additional revenue. For companies that advertise aggressively across social media, brand awareness is critical. However, you cannot base your whole marketing strategies on brand awareness. It is important that you understand the value of brand awareness in your company.
Our goal is to educate and empower you in the process of brand awareness so you can use it to its full potential.
Use Your Content
Content will help you build a reputation and increase brand awareness. Regularly posting high-quality content that meets your users' expectations would help you build a trusting relationship with them. Do you want to boost your reputation and increase brand awareness? Prove that you're the go-to resource for people who have queries regarding your business. Outline the buyer profile, map it to the buyer's path, conduct keyword analysis to find subjects that seem to be the most common with your target audience, and create high-end content that digs deep into the material and provides substance.
Be Active on Social Media
Since we live in a time where technology is constantly evolving, brand awareness is particularly crucial for any company. This is because people these days, always have some sort of computer in their hands, whether it's a smartphone, a tablet, or a laptop, allowing them to connect with others in a matter of a few seconds. This could work in your favour and also against your company. It all boils down to how you do it and how you conform to technical advancements. Being proactive in brand-building via social media would improve the brand experience for current customers while also converting potential customers into devoted brand supporters.
Work as an Individual, Not a Business
What do you want to learn about a new acquaintance when you meet them? Their interests, desires, preferences and dislikes, the way they sing, what they want to write about, and what excites them, isn't it?  This is also how you can present your brand: as though it were a live, breathing entity. These are the characteristics that your brand can identify and encourage. You must describe yourself as more than a business that sells things if you want to make an impression on your audience.
Collaborate with Consumer-Friendly Businesses
Many brands put in a lot of effort to achieve the pinnacles of success. Everyone is familiar with these brands and the majority of people believe they are reliable. So why not take advantage of their clout to promote your business as well? Take advantage of the opportunity to collaborate with a well-known and valued brand. People will begin to compare your brand with a well-known one, and if they believe this brand to be trustworthy, they will most likely believe the same about yours.
Make Sharing Easier and Quicker
Make it simple for your audience to share your content, regardless of your business, product offering, or marketing strategy. Blog entries, paid content, animations, social media posts, and product pages are all examples of this. It makes no difference what it is as long as it can be shared. The most powerful way to build confidence and familiarity among consumers is through word-of-mouth marketing. When a friend or family member recommends a product or service, they will pay attention to the product and the brand.
Now that you understand the importance of brand awareness, you also know why and can explain it. In this day and age of virtual shopping and online video shopping, brand awareness is critical to your company's success and your audience's perception of your worth.
If you're trying to sell new brands or reach out to new markets, it's important to remember that brand awareness can help you boost sales, open up new business possibilities, and uncover demographic feedback that can help you improve your marketing strategy.
Custom License Plates Are Booming The Business Market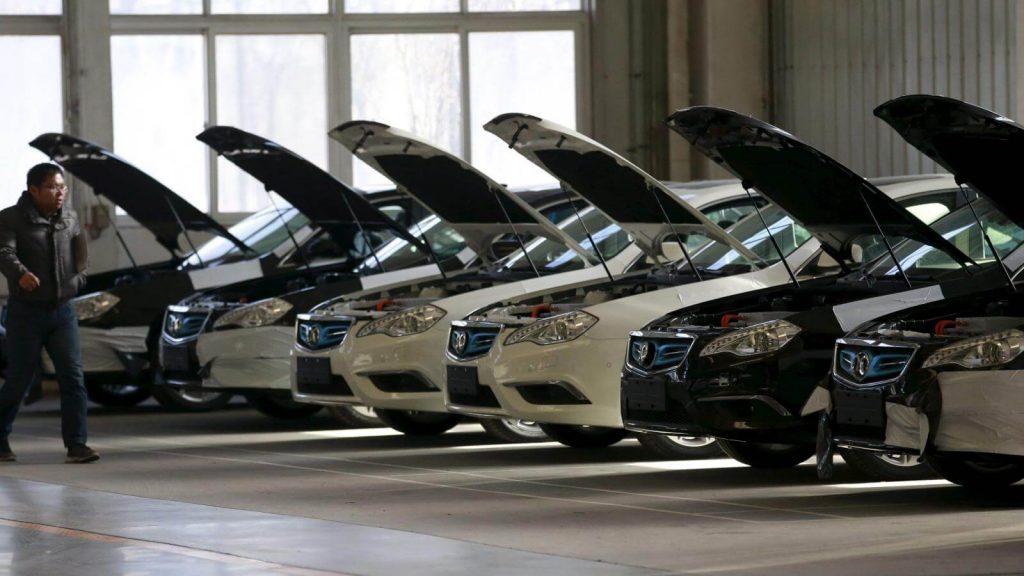 Whether you are looking for vehicle license plate or for any other business, it is always better to customize them to match your needs. There are simple and customized license plates available online, making this business really booming at present. Right now, reliable e-commerce centers are selling custom license plates at reasonable rates, making customers happy and growing their business in return.
So, before you even think of getting hands on one such license plate, let's find out what you are about to invest your money in. Based on your requirements, the rates will change, and so is the design. Customize the license plate with any font size, color and style that you want. The steps are easy and you can rely on that well.
Basic features to work on:
If this is your first time ever dealing with customized license plates, then there are some points you need to cater in. Focusing on the features will actually let you know more about the product before you invest your money in.
The reputed online stores will ship their items fast. Most of the reliable firms will take 1 to 2 days to deliver the product at your given address.
If you plan to get a bulk order delivered, maybe for your company's cars, then you can save some money on these signs too,
The vibrant design that you will choose for the plates will be infused permanently into the durable aluminum metal.
As you will get the plates in strong aluminum material, it will ensure a better hold just like you have asked for and will last the longest.
The front plates will measure somewhat around 6 x 12 inches with the four holes needed for proper placement. The sizes will vary based on your choices.
However, you might have to buy the mounting hardware separately as the pieces are not always included in the pack.
The best part about reliable license plates is that the items are not going to crack or peel. So, the design you have chosen will remain intact on the plates till the end.
These plates are designed to be fade and scratch resistant. So, even after the harsh UV rays fall directly on the plates on a daily basis, it won't fade the glow of the items. Even water won't be any to rust the license plates.
Always check in for the glossy and beautiful smooth finish of the license plates. If you are lucky enough to choose the best firm for help, you can get the plates in more than 20 colors and in 15+ font styles. So, go through the available options before you make the pick with the best one.
Focus on the quality:
As you are about to invest some money on the license plates, you want to focus on their top-notch quality. Now get it covered by experts, making the final products long lasting. The glossy texture and the warranty periods will help you to make the right choice with company selection.
4 Reasons Why You Should Introduce Promo Codes in Your Business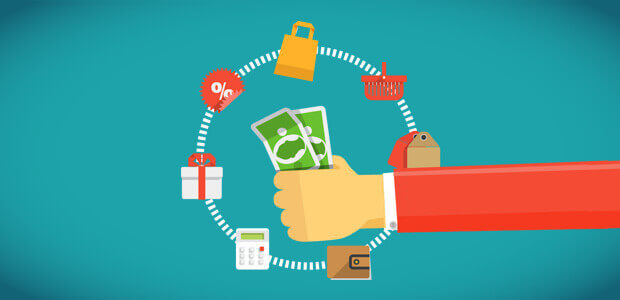 Earlier on, few businesses used to allow customers to use promo codes in order to buy an item or two. However, this is no longer the case as more businesses are now allowing their customers to buy different goods and services using promo codes. Unlike other offers, promo codes allow customers to save more on the purchases they make out there. Since every customer is looking for a store or a shop where he or she can buy a product using promo codes, you should not hesitate to introduce them in your business. By introducing promo codes in your business, be sure that you will enjoy the following benefits:
1. Enables you to attract new customers
One way to attract new customers is by allowing them to use promo codes to buy a different products in your business. Whether you sell shoes or clothes, you should allow your customers to shop for these items using promo codes.
If you have not yet created promo codes for your customers, create them so that customers can utilize them. If you have been getting 10 customers in a day, you will be getting 20 or more daily by allowing them to use promo codes.
2. Makes your customers remain loyal to you
Customer loyalty is not earned just like that. One has to toil, moil and soil himself or herself. The good news is that promo codes can help you build this loyalty among many customers. By allowing your customers to submit promo codes, be sure that they will feel valued and appreciated. After all, every customer like being rewarded, every now and then.
3. Enables you to get more referrals
If your current customers had a good experience shopping with promo codes at your shop, they are likely to encourage other customers to visit your shop or store. Generally, you will get more referrals to your business every now and then. The more referrals you get, the more the sales made. For instance, one customer can refer 5 customers to your shop or store
If you normally have 10 loyal customers, they might bring an additional 50 more customers in the long run. At the beginning, the number of referrals might be few but it may increase steadily as days go by. Consequently, you will be able make more sales and increase your profit margins.
4. Increased web traffic
Any time that you are implementing a promotional strategy such as allowing your customers to shop using promo codes, be sure that you will get an increased web traffic on your site. More people would like to know what you are selling and perhaps try your products.
If they are able to get value for their money, be sure that they will keep on coming back for more. As a result, you will be able to make more sales and remain competitive out there.
Conclusion
By introducing promo codes in your business, be certain that you will enjoy the above-mentioned benefits. From be able to attract more customers to having a higher web traffic, there are many benefits of introducing a promotional strategy such as promo codes in your business. Consider these ideas today and you will be successful in your business.
Should You Launch Your Own Business?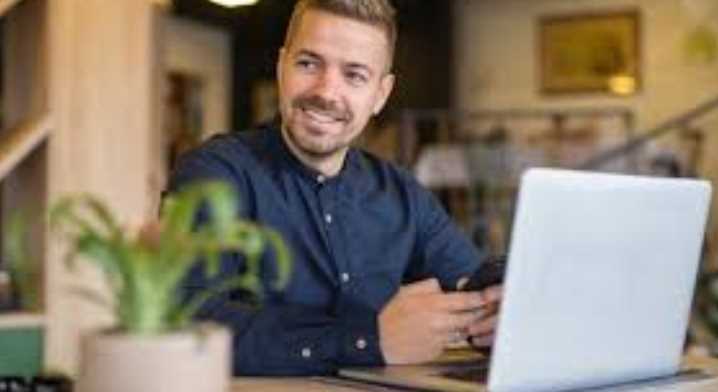 When you ask people what's on their bucket list, launching their own business is something that's likely to be close to the top. However, you may be wondering whether owning a business is right for you. It's not a decision to take, so here are some pointers to get you on your way.
Local laws can vary
In some areas, entrepreneurs are encouraged, while other places can have more red tape. This is why it's important to do your research before you decide to launch a business. Starting a Hong Kong company is easier if you get professional help and advice, so don't be afraid to speak to the experts. Spending some money on business advice pre-launch can save a lot of heartache down the line, and means you get off on the right foot.
Marketing is important
As a small business, you aren't just competing with other local businesses, but the global ones too. That's why marketing is so important to small businesses. It means you can build a following and get the right people interested in your business, so you can be successful from day one.
A small businesses' digital strategy needs to include:
A professional website with booking or shopping capabilities
Social media strategies that make the most of each platform
Content that's relevant and fresh
An SEO strategy to ensure you can be found
As a busy owner, you'll no doubt want to outsource this work, so you should consider working with a local agency who can help you get results.
You don't have to go all-in at first
Many successful businesses start as a side hustle, with someone working their full-time job and running it in their spare time. As the business becomes more successful, the owner can then consider dropping their day job and going all-in. This is a much less risky strategy, as it ensures you can still have an income coming in while you see if the new business can take off.
There are plenty of online guides
Not sure how to start a business? It can be a confusing process, but luckily there's a wealth of information out there. Look at this guide to starting a business, which can guide you through the many steps. Of course, some businesses are more complex than others. If you're just starting out, you might want to keep things simple, and once you have the experience, you can move onto bigger things.
Starting a business has become easier in recent years thanks to more people working remotely and the globe opening up. It can be a good way for you to do something completely different, and if you want to start a business, you should definitely look into whether it's feasible. There are plenty of businesses out there that were started from nothing, and there's no reason why you shouldn't become an entrepreneur too. All you need is a great idea, and to do your research, to ensure that you make a go of it.