Why fundamental analysis is so important in the Forex market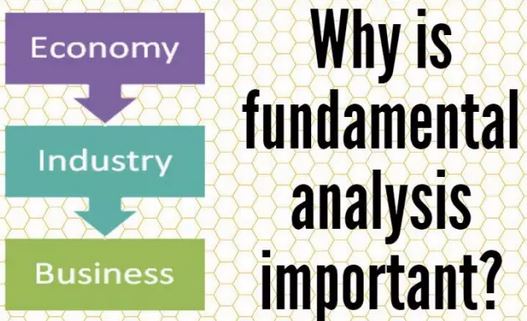 Novice traders are so busy with the technical analysis that they hardly pay attention to the fundamental details. They are always looking for potential trade setups at the critical support and resistance level. But they don't realize the fact that fundamental factors are often considered as the most important price driving catalyst in the Forex market. If you do some research on the professional traders, you should notice all of them are using fundamental and technical analysis to find potential trade signals.
Today, we are going to discuss some important factors which will let you know about the importance of fundamental analysis. Go through this article. It will improve your decision-making ability and make you a great trader.
Price driving catalyst
Elite traders in Norway always consider fundamental factors as the most powerful price driving catalysts. So, without having strong fundamental analysis skill, it will be hard to survive in this industry. If you notice the price movement of a certain asset, you should notice that the price is changing its direction right after a major news release. So, you can clearly understand that news factors are considered as the most powerful price driving catalyst in the Forex market. The severity of the news plays an important role in determining the course of the trend. For instance, you should not expect that the trend will change due to low-impact news. It requires high-impact news to spot a major change in the trend.
Forecasting the long term movement
To forecast the long-term price movement, elite traders in the Forex trading industry always prefer to analyze economic factors. But this doesn't mean you will avoid the technical analysis. To improve your efficiency, you have to find a perfect balance between fundamental and news analysis. Only then you can expect to find the most reliable trade signals in the market. Some novice traders often think they can forecast the long-term movement by analyzing the weekly or monthly chart. Though they can get a general idea about the market momentum, the analysis will not be complete. So, learn to analyze the fundamental details of the market.
Protects you from the false spike
If you are aware of the major news releases, you should be able to protect your capital from the false swings in the price. At times, the market exhibits an extreme false spike right before the major news release. So, if you are tuned with the news release hours, you will never take the trades right before the news release. This will eventually help you to take trades in the most stable hours. Most importantly, you will be able to find the active trading session. Without taking trades during the volatile state of the market, it is very hard to make a consistent profit. And try to rely on professional tools  so you can merge technical and fundamental data properly. By doing so, you should be able to protect your trade from the false spike.
Secure big profits
Do you want to ride the long-term trend? Do you want to earn a big profit without risking too much? If you do, you must learn to take trades based on the technical and fundamental news releases. Without doing the technical and fundamental analysis properly, it will be really hard to overcome the obstacles and challenges in trading. So, take your time and develop a unique strategy that counts the fundamental factors. Unless you are certain about the news events, you should not take trades. If necessary, learn about the news analysis process using a paper trading account. Once you become skilled at doing that, you can take trades without having any major flaws.
Conclusion
News analysis is critical to your success. If you want to change your life, you must learn to trade based on the news and technical data. It might be challenging, but by following the steps mentioned in this article, you can easily learn important details about fundamental analysis.
How to Build Credit Without Taking Out a Loan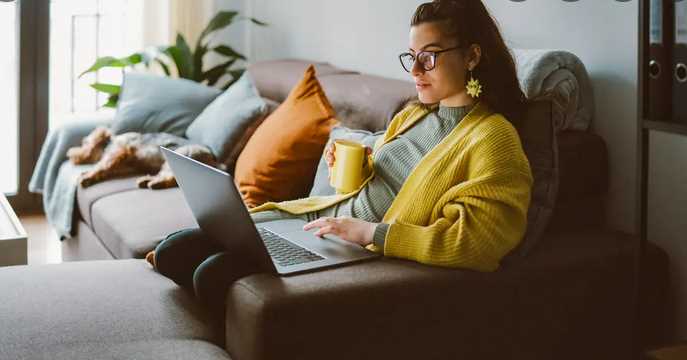 You may think your credit score is tabulated according to how responsible you are when paying off debt. But loan repayment isn't the only way the credit reporting bureaus assess your financial responsibility. Your score comprises several factors across your financial picture, and loans are just one of them.
If you want to better your credit score, there are many ways to do so without taking out a loan. To make lasting improvements, though, you need to understand how your financial habits influence your score. Here's how to move the levers of your credit score while avoiding making unnecessary financial moves.
1. Maximize Your Impact on the Most Powerful Credit Factors
Your credit score takes five factors into account: payment history, credit utilization, credit mix, account age, and new credit. Your efforts to optimize these factors, which range from 35% to 10% in impact, can result in a noteworthy score improvement.
Scan your credit report to see what factors are working against you so you know what to focus on first. If you're bad at paying bills on time, set up auto-pay whenever you can. You'll fulfill your minimum payment requirements and build a history of on-time payments, which drives 35% of your score.
If your credit profile is lacking, you may be tempted to take out a loan. But doing so can require a score-reducing hard inquiry from a lender to assess your creditworthiness. Instead, consider getting a credit builder card to boost your score by improving your credit mix and payment history. Usually, these cards don't require a hard inquiry and appear on your credit report as a variable line of credit. Plus, your on-time payments will continue to boost your biggest factor.
2. Use Your Conversation Skills to Improve Your Position
While your financial behaviors have the most impact on your score, there are other ways of making improvements. But to take advantage of this approach, you've got to be willing to make a few phone calls. Reach out to the financial institutions and companies you do business with over the next few weeks. Ask to speak to the loyalty department, and be ready to discuss your customer history and interest in improving your account relationship.
When you call your credit card issuer, prepare yourself by knowing how long you've been a customer. This important detail can help convey your loyalty when you ask for an interest rate reduction. Ideally, you've been paying off your balance in full each month. But if you haven't, reducing your rate can help your payments lower your overall balance instead of feeding interest. Sometimes, card companies can even offer you a promotional rate, which can help accelerate your debt payoff.
Contact your television, internet, and phone providers to ask about loyalty discounts and other savings opportunities. Generally, entertainment providers are willing to compete for your continued loyalty by passing along discounts to longtime customers. If no discount or cost-savings measure is offered, ask about the process to close your account. Sometimes, a simple mention of ending the relationship gives the representative the leeway to reduce your fee. Use your found money to reduce debt and improve your credit utilization rate, which contributes to 30% of your score.
3. Monitor Your Credit Score Improvements to Keep You Motivated
Your credit score goals may be arbitrary, driven by what the bureaus view as an "excellent" score. Other times, you may target a score that opens up the opportunity for a financial product like a home loan. Whatever your motivation, it's important to benchmark your current score, identify a goal, and track your progress. Post your target score on your fridge or office whiteboard as a visual reminder of your goal.
Check your score monthly to view your progress and log it into a spreadsheet or on your whiteboard. If it dips, research why and make changes to get yourself back on track. Remember, the financial institutions you do business with report your data to the bureaus on varying schedules. A high balance on your credit card right before your bill due date could skew your score. Making a mid-month payment can reduce that figure and, with it, your credit utilization ratio.
4. Consider Your Score Before You Make a Financial Move
The excitement of buying something new creates a dopamine rush like no other. If you were looking to lift your mood during the pandemic, you may have given into retail therapy too frequently. Instead of beating yourself up over past mistakes, adopt a practice that helps you keep your goals at the forefront.
You've already posted your target score and progress where you can see them. Now, it's time to develop a "pause and think" practice. While it may feel funny at first, this simple trick can help you rewire your decision-making habits. Shifting from acting and then thinking to a practice of considering before acting can have wide-reaching benefits. Soon, you'll be prioritizing your goals before making choices large and small, putting you back in control.
This pause-and-consider approach can stop you before you make a move that can damage your credit. For example, student loan refinancing offers are full of attractive rates and promises to frustrated borrowers in need of a break. Checking out your offer often requires a hard inquiry, without the promise of approval or better interest rates. One thoughtless move can ding your score with a hard inquiry with no benefit to show for it. Avoid unnecessary scars to your score by pausing before making a decision and reviewing your goals and needs first.
Good credit is a prerequisite for realizing many goals in life. A new set of wheels, your first home, or your dream job could all depend on proving your creditworthiness. Fortunately, there are many ways to demonstrate financial responsibility that don't involve taking out a loan. Focus on optimizing the factors that make up your score and don't discount the importance of thinking before you make financial moves. Stay the course, aim for consistent improvement, and your credit score will be on the upswing in no time.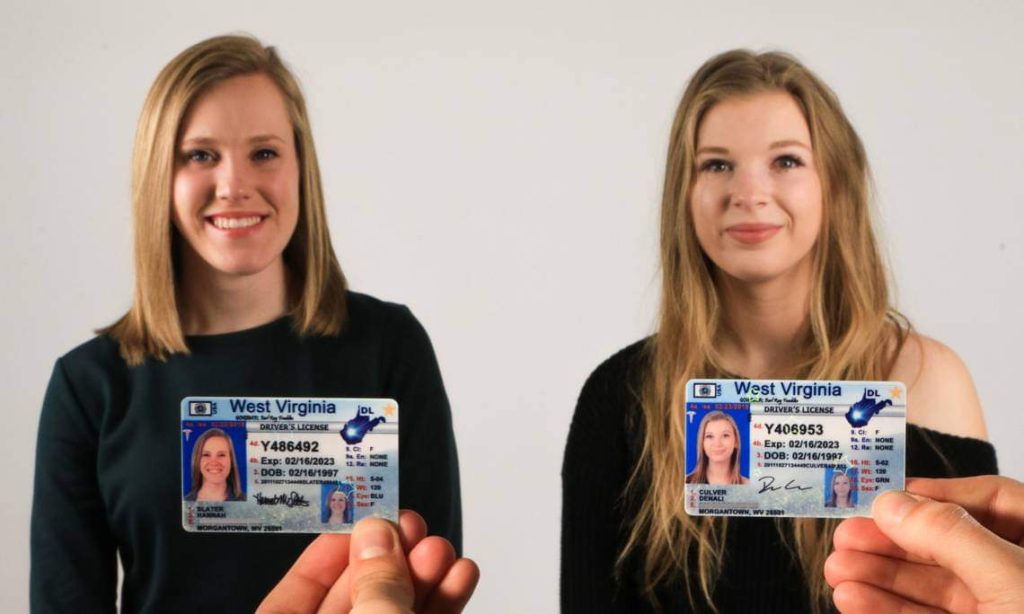 Have you ever attempted to purchase a fake id? You're not alone. Numerous websites claim that they sell the best fake IDs on the market. However, the vast majority of them are misleading.
There is a demand for high-quality fake ID websites because many people use the internet to purchase counterfeit ids. Before making a purchase, more and more customers are going online to find the best website for false identification, and this practice is becoming more widespread. Hence, there is an overwhelming presence of fake ID websites on the internet.
Many people acquire fake identification documents online since it's so easy and inexpensive. So we decided to investigate the legitimacy of the best fake ID website, idtop fake id, by analyzing its security features and comparing them to those of its rival websites.
Fake id idtop, on the other hand, have a few advantages over its rivals' products that set them apart from the competition.
In addition, it is the most affordable option; they are also the quickest and most reliable. This post will explain why you should use IDTOP's fake IDs rather than other options, as they have several benefits that set them apart from the competition.
Fake IDs from the idtop website have several advantages.
Fake ID websites are standard, but the best are distinct. The phony ID evaluations on iDtop.com are accurate, as are the fake ID packages offered by the website. The site has also been checked for the presence of fake IDs and other merchandise by a third party. You can also find an official webpage on this one.
iDtop is an unaffiliated website that sells fake identification cards from all over the world. Various services are available to those who want to get a fake ID. Fake ID reviews, information, packages, and fake ID resources are all available on their website.
iDtop's fake IDs come with several advantages, including the following:
Idtop is the trusted platform
We've put this site through its paces by making a fictitious ID purchase through it. We were pleasantly delighted by this site's professionalism and ease of use. Because the website gave so much helpful information and specifics, we achieved our goals.
The service is simple to use and offers a large variety of fake IDs. We may easily buy a fake ID without issues and engage in illegal activity. Everyone who needs fake IDs should check out this website.
On-time delivery
Are you looking for a scannable ID, and it doesn't work? There is yet a chance. We've discovered a website where you can buy a false ID in a flash. Fake IDs from iDtop are delivered to your door by courier, unlike other companies that offer them in ordinary mail. It is a safe method of obtaining a fake ID because it ensures they will deliver your ID promptly and safely.
IDTop's on-site customer feedback (Trusted & Verified)
IDTop has piqued our interest with their reseller program package on their website. Whether this is an affiliate program or something else is unclear to us. Take a closer look at this feature, which is unusual for most fake ID websites. FAKE IDs go for $30-$35 on the reseller program. To get the discount, you must order at least 50 cards.
Additionally, you will revoke your reseller status if you do not place another order within 60 days of receiving your cards. It may appear to be a fun way to make money, but the requirements are incredibly stringent. You can check out the website if you're interested in learning more.
They have previously stated that they accept on-site customer reviews as credible. Many customers have left feedback on the ID Top website. Please look at their profile for a more comprehensive look at IDTop's track record of customer satisfaction. Plugins and user-generated content are commonplace on most websites.
It's essential to read reviews on unaffiliated sites to determine whether or not 'IDTop' sells quality products. 'FakeID.Top' only publishes articles written by third-party sources without connecting to the vendors or their businesses.
Scanned IDs 
Are you looking for a scannable ID, and it doesn't work? There is yet a chance. We've discovered a website where you can buy a false ID in a flash. In other words, they don't sell fake IDs on iDtop. As a substitute, they provide customers with valid, government-issued IDs that have been scanned at the border. That is a legit ID, made to look like the real thing.
Added Bonuses
We recommend iDtop to anyone who needs a scannable ID. In addition to selling IDs, they offer their clients round-the-clock assistance. It's best to get in touch with them if you're having trouble scanning your ID. An additional security feature, which is activated by checking the ID, is the presence of a hologram on the document.
Simple Ways to Get Around
We also looked at the site's overall user experience. We found that the site is fast and easy to navigate. Plus, the site offers customer service and live chat. While it is possible to find fake ID websites that are more affordable, it is rare to find websites that provide both excellent customer service and reasonable prices.
ID Top offers Fresh & Updated Designs cards.
There is a reason why ID Top has been ranked number one for so long. The ID Top has updated designs and constantly adds new designs every month. They also continually update their website to ensure their customer experience is the best. They also have a vast database of fake IDs to ensure you get a realistic fake id design.
Realistic card with hologram and scannable barcodes
It is the most important thing you need to know before shopping for a fake ID. Every fake ID website is required by law to include a hologram and a scannable barcode. Holograms are images printed on the ID that a smartphone or camera can scan. These holograms are usually two-dimensional, meaning they can be seen from all angles.
Scannable barcodes are also known as quick response codes or QR codes. They are two-dimensional images printed on the ID that a smartphone or camera can scan.
These codes are usually square and often made of a dark color to stand out more. These holograms and barcodes are necessary because they allow you to verify the authenticity of your ID card.
IDtop fulfills the criteria of professional holograms and barcodes in their fake id, making them the best. If the ID doesn't include holograms or scannable barcodes, you may purchase a fake ID that could potentially harm you.
Discreet shipping of fake ID cards
iDtop is a legit website offering fake IDs. Their website is simple, clean, and fast to load. In addition, their website has a very discreet shipping method. You can choose between 3, seven, and 14 days of delivery. No one knows what is inside your package when you order. You can also track the status of your order using the tracking feature on their website.
Conclusion
IdTop is a well-known place to buy fake IDs. It has been around for years and is still going strong. They have a wide range of identification cards and other items, which makes them a good choice.
Success Tips from a Serial Entrepreneur: Advice for Achieving Your Goals – Daniel Klibanoff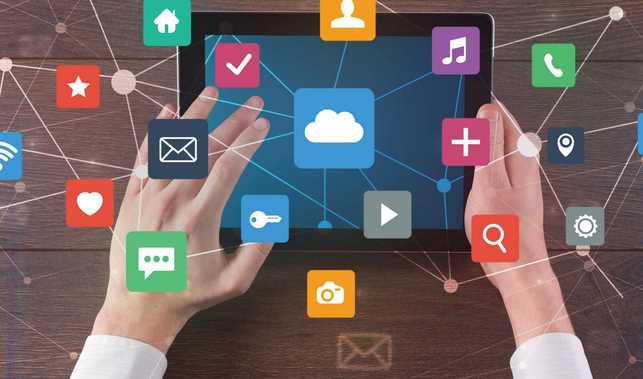 If you're looking to succeed in your business, getting advice from those who have been there can be helpful. This blog post will feature advice from serial entrepreneur Daniel Kilbanoff on achieving your goals. Daniel has started and sold several businesses over the years, so her insights are worth taking into account! So without further ado, let's get started.
What is an entrepreneur, and what makes them successful?
If you're looking to become a successful entrepreneur, it's important to have the right mindset. You need to be passionate about your business and your product, and you also need to be able to take risks. Being a serial entrepreneur means constantly innovating and thinking of new ideas, which can be both exhilarating and exhausting. It's important to have a strong support network and a team of people who believe in your vision.
One of the most important things you need to do is set realistic goals. Having big dreams is great, but you will likely become discouraged and give up if your goals are unrealistic. Therefore, when setting your goals, break them down into smaller, achievable steps. This will help you stay on track and motivated as you work towards your larger goal.
It's also important to be prepared for the challenges you'll face as an entrepreneur. One of the biggest challenges is dealing with failure. Failure is a part of any business, but it's especially common in startups. It's important to learn from your failures and use them as an opportunity to improve. Another challenge that entrepreneurs face is burnout. When you're constantly working on new projects and taking risks, it's easy to become overwhelmed and burnt out. Make sure to take care of yourself mentally and physically, and take breaks when you need them.
Despite the challenges, there are many rewards to being a serial entrepreneur. The satisfaction of building something from scratch and seeing it grow is unlike anything else. If you're passionate about your work and have a strong support system, you can achieve great things!
What are some of the biggest challenges faced by serial entrepreneurs?
The biggest challenge that serial entrepreneurs face is dealing with failure. Failure is a part of any business, but it's especially common in startups. It's important to learn from your failures and use them as an opportunity to improve. Another challenge that entrepreneurs face is burnout. When you're constantly working on new projects and taking risks, it's easy to become overwhelmed and burnt out. Make sure to take care of yourself mentally and physically, and take breaks when you need them.
Despite the challenges, there are many rewards to being a serial entrepreneur. The satisfaction of building something from scratch and seeing it grow is unlike anything else. If you're passionate about your work and have a strong support system, you can achieve great things!
Final thoughts
If you're looking to become a successful entrepreneur, take the advice of those who have been there before. Set realistic goals, break them down into smaller steps, and be prepared for the challenges you'll face. With hard work and dedication, you can achieve your dreams!