5 Reasons Why You Cannot Ignore Digital Adoption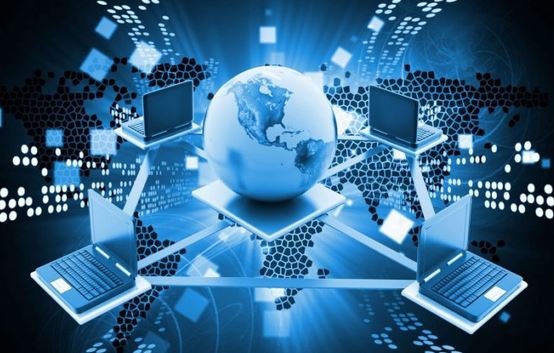 This era is the digitalized era and we all are very well aware of it. But what if we intentionally close our eyes and mind on adopting this era it will be too wrong if we ignore the significance of it in spite of knowing the fact how much it is important. Businesses have realized the need for going digital in order to survive and then grow in this competitive environment. They will not be able to cope with the challenges or scenarios that can come forward in this digital era if they do not make effort for digital adoption.
Before going in deep regarding this you must know what is digital adoption, the answer can be both simpler and tricky. Digital adoption means making full use of the digitalized platform in order to benefit your business. You will be able to perform different processes digitally after implementing this. Both employees and customers will be given access to a digital network or platform that will be pretty helpful for them. Still, many companies are confused about this, and here are some good reasons to understand why it is important:
Making employees work on easier terms: By making or implementing the digital adoption you will be helping your employees to perform better. They can now work easily with the help of the convenience that will be provided to them with the help of a digital platform or network. This means you can now help your employees to work and even work easily.
Raising your employee's efficiency: By going for digital adoption you are helping your employees to boost up their efficiency that will help you indirectly. It is important to focus on this aspect of your employees so that you can benefit them as well as your business.
Attracting a better pool of employees: With the help of this, you will be able to attract superior, intelligent, and smart employees. They will be attractive to your business and will do efforts to get fit into it. It will also help you to retain those employees who are working excellently but were fit frustrate due to lack of technology. This was one of the major challenges that the employees at your place were facing. It's time to help them out and retain them within.
Increased revenues: The financial benefits that you will get from digital adoption will outshine the expenditure that you may have to face in concern to it. You can improve the finances or revenue for your business with the help of this concept and so in many ways.
Better experience for the customers: Whatever digital adoption parameter will be adopted by your business your customer will definitely get benefit from it. By having a digital network you can provide better customer service and experience that you were lacking.
So, it's time to put a step forward to implement or go for digital adoption due to the above-discussed reasons for the same. There can be many ways in which you can drive the digital adoption concept in your business. You can focus on some strategies that will be helpful enough to implement this concept within your business. Some of the ways that can be helpful for the same are:
Clear-cut communication: Communication is the key to every success as it helps to avoid every kind of gap or misguidance. You can have clear-cut communication with your staff to let them understand the advantages of digital adoption.
Go for hiring a specific manager: If you want smooth adoption and in less time than hiring a digital adoption manager can be helpful. The manager will help in training your employees and oversee how they implement and use it.
Continuous monitoring: Monitoring is the mantra that will help you solve everything. It will also ensure the smooth implementation and a follow-up that will let you know the clear status of the digital adoption. This means you will able to monitor and then examine the behavior of the employees concerned within to see have they adopted it well or not. If you think you can skip the monitoring stage to save your time then you will be committing a big mistake.
How to Maximize Your Venue Management Software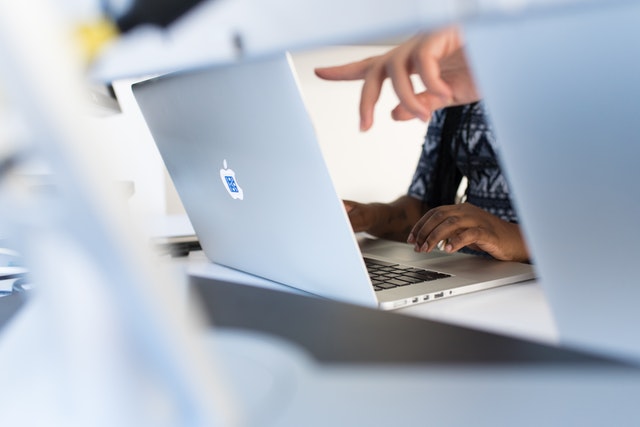 In today's fast-paced event industry, venue management software stands as a beacon of efficiency and organization. This software is an all-encompassing tool, designed to simplify the complex tasks of managing venues, scheduling events, and ensuring customer satisfaction.
At its core, venue management software consolidates various functions such as booking, billing, client management, and reporting into a single, user-friendly platform. This integration not only streamlines operations but also enhances the overall effectiveness of venue management.
When used to its full potential, this software can lead to improved customer satisfaction, increased efficiency, and ultimately, a significant boost in revenue and reputation.
In a world where client expectations are ever-evolving, mastering your venue management software is key to staying ahead in the competitive event planning industry.
1. Understand Your Software's Capabilities
To truly maximize your venue management software, it's essential to understand its capabilities. Most modern software offers a range of features like real-time availability calendars, automated billing systems, and client relationship management tools.
These features not only make the booking process smoother but also help in maintaining a strong connection with clients.
Staying updated with the latest enhancements and additions to your software is crucial. Software developers continuously refine their products, adding new features and improving existing ones based on user feedback and technological advancements.
Additionally, advancements such as event CAD imports allow for a more visual and precise layout planning, enhancing the way event spaces are utilized and presented to clients.
2. Integrate Software with Daily Operations
Integrating venue management software into daily operations can significantly streamline the booking process. The software can manage multiple bookings simultaneously, avoid double bookings, and provide real-time updates to staff and clients.
This seamless integration reduces manual errors and saves considerable time, allowing staff to focus on more critical aspects of service delivery.
The software's scheduling tools help in organizing and managing multiple events without the hassle of manual scheduling. This efficiency not only ensures a smoother operation but also enhances client satisfaction as they experience a seamless booking and event execution process.
3. Optimize User Interface and Experience
An intuitive user interface is vital for maximizing the effectiveness of venue management software. Customizing the interface to suit your specific needs can greatly enhance usability. This might involve rearranging the dashboard for easier access to frequently used features or customizing reports to show the most relevant data.
Improving navigation and accessibility of the software also plays a critical role in enhancing user experience. A well-designed navigation system makes it easier for staff to find the information they need quickly and efficiently. This not only speeds up operations but also reduces the learning curve for new staff members.
4. Data Management and Reporting
Effective data management and reporting are essential for understanding and improving venue performance. The software's data tracking capabilities provide valuable insights into venue usage patterns, popular event types, and peak booking periods. This information is crucial for making informed decisions about marketing strategies, pricing, and resource allocation.
Generating reports and analytics is a powerful feature of venue management software. These reports can offer a comprehensive view of financial performance, customer feedback, and operational efficiency. Utilizing this data effectively can lead to better strategic planning, improved service delivery, and ultimately, a more successful venue management operation.
5. Enhance Customer Experience
Enhancing the customer experience begins with improving client interactions and feedback mechanisms. Venue management software can be a game-changer in this arena.
It enables more personalized communication with clients through automated yet customized emails and notifications. Implementing feedback tools, like post-event surveys integrated into the system, provides valuable insights into client satisfaction and areas for improvement.
This continuous loop of communication and feedback ensures that clients feel heard and valued, fostering a positive, long-lasting relationship.
Another critical aspect is offering online booking and real-time updates.
Clients appreciate the convenience of booking venues and services online, at their own pace and time. Real-time updates about event status, changes in scheduling, or any other pertinent information keep clients informed and engaged.
This transparency not only builds trust but also enhances the overall client experience.
6. Financial Management Features
The ability to oversee revenue and expenses through a centralized system offers a clear picture of the financial health of your operations. Tracking income and expenditures, analyzing profitability, and identifying financial trends are all simplified with comprehensive financial reporting tools provided by the software.
Utilizing the software's billing and invoicing tools can significantly streamline financial processes. Automated invoicing, payment tracking, and reminders reduce manual workload and minimize errors. These features ensure timely payments and contribute to a more organized financial management system.
7. Marketing Tools Integration
Integrating marketing tools into your venue management software can significantly boost your event's visibility and reach. The software can help in creating targeted marketing campaigns, managing mailing lists, and distributing promotional materials across various channels. This integrated approach ensures a wider reach and more effective promotion of your events.
Email campaigns and social media features are also essential for engaging with a broader audience. The software's ability to segment audiences and tailor messages for specific groups makes email campaigns more effective.
Similarly, linking social media platforms to the software allows for easy sharing of event information, increasing visibility and engagement with potential clients.
8. Staff Training and Software Utilization
Staff training is crucial for the effective utilization of venue management software. Regular training sessions help team members understand the full capabilities of the software and how to use it efficiently. This not only improves operational efficiency but also ensures that staff are confident in using the system to its full potential.
Encouraging a culture of continuous learning and adaptation among staff is essential. As the software evolves with new features and updates, staff should be encouraged to stay updated and adapt to these changes. This ongoing learning process helps in maintaining a high level of proficiency and efficiency in using the software.
9. Security and Compliance
In today's digital age, ensuring data security and privacy is paramount. Venue management software typically includes robust security features to protect sensitive client and business data. Regular software updates and adherence to best security practices are essential to safeguard against data breaches and cyber threats.
Compliance with industry regulations is another critical aspect. The software should be in line with legal requirements, such as data protection laws and financial regulations. Regular audits and updates ensure that the software not only meets current industry standards but is also prepared for future regulatory changes.
10. Troubleshooting and Support
Effective troubleshooting is a vital aspect of managing venue management software. Understanding the common issues that may arise, such as technical glitches, user errors, or integration problems, is crucial.
Having a knowledge base or FAQ section within the software can empower users to find quick solutions to routine problems, enhancing their overall experience and reducing downtime.
For more complex issues, leveraging customer support is essential. A responsive and knowledgeable support team can provide invaluable assistance.
Whether it's through live chat, phone support, or email, having multiple channels of support ensures that users can receive timely help, maintaining the smooth operation of your venue management services.
11. Future-Proofing Your Software
Future-proofing your venue management software involves staying abreast of technological advances. As technology evolves, so do the possibilities for enhancing your software.
Regularly updating your system to incorporate the latest technological innovations not only improves functionality but also keeps your service competitive and relevant in the ever-changing event industry.
Equally important is preparing for future industry trends. This foresight involves analyzing market developments and customer expectations to anticipate future needs. Adapting your software to meet these upcoming trends ensures that your service remains ahead of the curve and continues to provide top-tier functionality and user experience.
12. Collaboration and Networking
Building partnerships with other software providers and integrating with complementary systems can greatly expand your service offerings. This integration can lead to a more holistic approach to venue management, encompassing everything from event planning to customer relationship management.
Leveraging community knowledge and resources is also vital. Engaging with user communities, attending industry conferences, and participating in professional networks can provide valuable insights and ideas for enhancing your software. This communal approach fosters innovation and continuous development.
13. Feedback and Continuous Improvement
Continuous improvement is key to maintaining the effectiveness of your software. Regularly gathering feedback from both users and employees provides critical insights into the software's performance and areas for improvement. This feedback can be collected through surveys, user forums, or direct communications.
Implementing changes based on this feedback is essential for ongoing improvement. Whether it's refining existing features, adding new functionalities, or enhancing user interface design, these changes should be aimed at meeting the evolving needs of your users and improving their overall experience with your software.
Conclusion
Maximizing your venue management software involves a multifaceted approach. It requires a deep understanding of the software's capabilities, integrating it effectively into daily operations, and continuously enhancing customer experience.
Financial management, marketing integration, staff training, and ensuring security and compliance are also pivotal. Proactive troubleshooting, future-proofing strategies, collaboration, and a commitment to continuous improvement are essential for staying ahead in the dynamic event industry.
By embracing these principles and actively managing your software, you can unlock its full potential, leading to increased efficiency, satisfied customers, and a thriving business.
The Story Behind the FBI's Ransomware Cyber Stakeout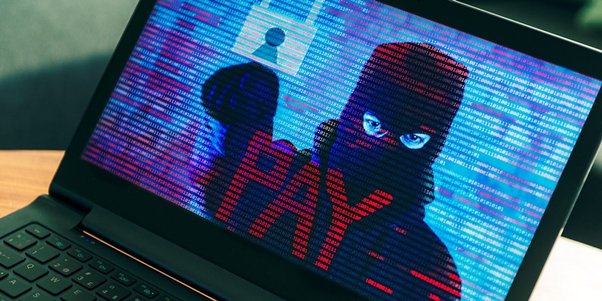 In a world where cybercrime is on the rise, international law enforcement agencies are working diligently to combat the threat posed by hacking organizations. One such success story is the coordinated effort between the FBI, German law enforcement, and Dutch law enforcement agencies, which led to the infiltration of Hive's computer networks, the capture of their decryption keys, and the subsequent offer of redemption to victims worldwide.
Here's a deeper look at how this history-making operation was executed.   
Hive: A Notorious Ransomware Group
Hive, a notorious ransomware group, had been making headlines for all the wrong reasons. "What is ransomware?" You may be asking. It's a thriving global enterprise, projected to cost its victims around $265 billion annually by 2031, comprised mostly of bad actors and cybercriminals who will infiltrate your networks, steal data, and hold it hostage until a ransom is paid.
In Hive's case, their modus operandi involved infecting computer systems, encrypting crucial data, and then demanding hefty ransoms in exchange for decryption keys. Victims were often left with no choice but to pay, as their valuable data was held hostage.
The Collaboration
The success of this operation lay in the collaboration between the FBI and their European counterparts. The German and Dutch law enforcement agencies had been tracking Hive's activities for a while and had gathered significant intelligence on the group. When the FBI joined the efforts, the operation gained international scope and momentum.
The first step in the takedown operation was infiltrating Hive's computer networks. To do this, the law enforcement agencies employed various sophisticated techniques, including:
Phishing Attacks: Using carefully crafted phishing emails, they lured Hive's members into clicking on malicious links or opening infected attachments. Once inside Hive's network, the agencies could gather critical information and gain access to their infrastructure.
Undercover Agents: Infiltrating the group with undercover agents who posed as potential recruits allowed law enforcement agencies to gain valuable insights into Hive's operations.
Capture of Decryption Keys
The most crucial part of the operation was capturing Hive's decryption keys. Ransomware groups hold these keys as their ultimate leverage, without which victims have no way of decrypting their files. To accomplish this, the collaborative team executed a multi-pronged strategy:
Legal Measures: By leveraging international laws and treaties, the agencies were able to seize the assets of Hive's members and freeze their cryptocurrency accounts. This put financial pressure on the ransomware group.
Backdoor Access: The law enforcement agencies managed to exploit vulnerabilities in Hive's infrastructure, which allowed them to obtain access to the decryption keys stored within their network.
Covert Negotiations: Undercover agents engaged in negotiations with Hive's leaders, posing as hackers who were interested in buying their decryption keys. This provided law enforcement with an opportunity to gather information on the location of the keys and the means to access them.
Offering Redemption to Victims
With the decryption keys in their possession, the law enforcement agencies could finally offer redemption to victims worldwide. The victims who had suffered at the hands of Hive were now given the means to decrypt their data without having to pay a ransom. This not only offered relief to those affected but also dealt a significant blow to Hive's criminal operations.
The collaborative effort between the FBI, German, and Dutch law enforcement agencies in infiltrating Hive's computer networks, capturing their decryption keys, and offering redemption to victims worldwide serves as a powerful example of the effectiveness of international cooperation in fighting cybercrime.
It also demonstrates the importance of persistence, creativity, and adaptability in the ever-evolving battle against cybercriminals. While the takedown of Hive is a significant victory, it serves as a reminder that the fight against cybercrime is an ongoing one, and cooperation between nations is key to staying one step ahead of malicious actors on the internet.
Stay Connected Abroad with an International Travel SIM Card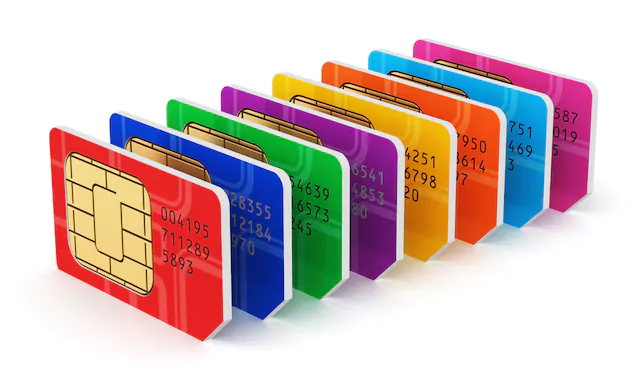 For frequent jet-setters, an international travel SIM card is an essential item that keeps your smartphone usable anywhere on the planet. Read on for what to look for when choosing a global roaming SIM card for seamless connectivity overseas.
Avoid Excessive Roaming Fees
The main appeal of travel SIM cards is avoiding the exorbitant roaming fees your domestic carrier will charge for international usage. Swapping in a global SIM saves bundles compared to paying per megabyte or call when traveling abroad. Manage costs efficiently. You better stay connected across the USA with our travel SIM card.
Unlock the Freedom of Data Roaming
While travels often take you off-grid mentally, you still need connectivity for navigation, translations, airport pickups, restaurant bookings and more. A roaming SIM card enables accessing data affordably from your own device. Research, map or hail a ride anywhere worldwide.
Make Cheap International Calls
Calling locally abroad or phoning home can rack up heavy tolls. An international SIM provides low-cost options for both inbound and outbound calls so you can stay in touch with loved ones or local contacts without draining your wallet.
Convenience of Keeping Your Number
Some global SIM card services allow porting your existing number so your identity remains consistent when traveling overseas. Avoid the hassle of constantly updating contacts with temporary new numbers.
Flexibility of Short Term Plans
The best travel SIM card providers offer flexible short term plans lasting just a week or two. Buy data packages sized to your specific trip duration and locale. Changing destinations? Swap SIMs to the new country.
Wide Network Coverage Areas
Research carrier coverage maps for destinations you frequent. Opt for a company offering robust coverage spanning multiple networks and many countries to prevent unexpected roaming gaps or dead zones abroad.
Top Speed Data Performance
Surfing social media, sending photos and HD video calling require fast data speeds that some global SIMs can struggle with. Verify rated data speeds and tech standards like 4G or 5G match your usage needs.
Easy Online Account Management
Managing accounts remotely is key for frequent travelers. Look for convenient online dashboards for monitoring data balances, renewing plans, changing countries and addressing issues without calling customer support.
With careful selection, an international roaming SIM card opens the doors to connectivity anywhere while keeping costs down. Do your homework to find the right balance of network reach, data speeds and flexibility to meet your travel habits. Stay linked in to what matters most when far from home.