11 Effective Tips for Selling a Business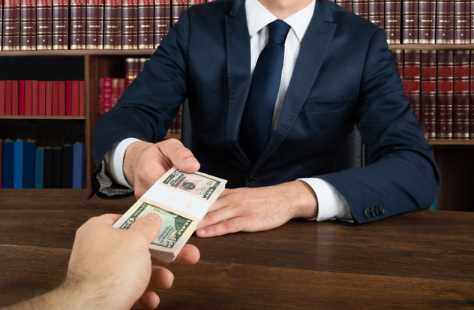 Over 10,000 businesses are sold in the U.S every year, often because the owner has outgrown the venture.
Selling a business is a great way to make a profit and move on to larger projects. Perhaps you're planning to sell, but you're not sure how to get the most out of the process.
Sounds familiar? Don't worry, we've got you covered. Here are 11 tips to guide you.
1. Determine Your Business Value
If you're unsure how to sell a business, start by figuring out its value. This is where a professional consider your price-to-earnings ratio and calculates how much your assets are worth.
During this time, it's wise to hire a mergers and acquisitions lawyer to spot any potential problems before they arrive. And, as a general rule, you should sell your business when it's at its peak to make the sale worthwhile.
2. Hire a Business Broker
You'll find that most sales companies are overseen by a business broker. It's their role to optimize your listing to boost your business's visibility and increase your chances of finding the perfect buyer.
Brokers know when to sell a business and take care of admin tasks so you can continue running the business. Further, these professionals can tap into business transaction databases so they can correctly value your business. Plus, brokers have the know-how to seal the deal within a deadline so your plans aren't compromised.
3. Plan Ahead
When selling a company, it's important to plan as early as possible.
Every business owner has invested their lives in their business, so it's crucial to get the best deal for your labor. If you're unsure about the process, ask your broker and they will give you an outline of what to expect.
4. Be Realistic
Regardless of how successful your business currently is, it's important to ask for a realistic asking price.
Aside from the current profit, consider client relationships and how long it takes for a successful transaction. Don't worry if you're unsure, simply work with your broker to arrive at an agreeable price.
5. Know How to Negotiate
All businesses for sale require negotiation skills so you land a fantastic deal. Once you're set on a realistic price, allow room to negotiate but don't sell yourself short. You should also consider your business's financial projections so you don't undersell your business.
6. Prepare the Right Documents
Every sale requires a huge stack of paperwork, so be prepared to save time. You'll need the last three years of your business's receipts, so the new owner can access statements, balance sheets, and tax returns.
The documents should also list the assets included, whether there are any mortgages, and costs of licenses and loans. Further, include employees' contracts and a description of your business's operating policies so the buyer knows what to expect.
Note, this is the perfect time to check whether any appliances need maintenance or if there are remodeling projects, so you can get the most out of the deal.
7. Answer Buyers' Questions Honestly
Before you have meetings with buyers, it's crucial you know everything about your business. From financial records to issues with your business, make sure you're honest about any questions buyers have.
Come equipped with facts and statistics so buyers know you're transparent and feel more confident dealing with you.
8. Never Accept the First Offer
Sure, the offer may appear great but it could also be the adrenaline rush of securing a sale. The key to landing the best deal is to find as many buyers as you can as you'll be surprised at how much the price fluctuates.
Once you've received several offers, then discuss each one with your broker and listen to their suggestion.
9. Don't Neglect Your Business During the Buying Process
One mistake many business owners make is getting so excited about selling their business, that they completely neglect it. This is problematic because if your revenue plummets then the buyer may return and ask for a lower price.
Instead, decide who is going to negotiate a sale and which team member will oversee the business. But make sure it's an employee you trust so you don't miss out on your dream deal.
10. Handle the Profits
Several months before the sale, list your financial goals and consider any tax implications that arise from the sale. In general, most recently sold businesses carry a large tax liability so factor this ahead of time so you're not lumbered with a massive bill.
Also, if you haven't already, keep your expenses separate from your business's. Most business owners charge items through their business account so note these down so the buyer gets a clear vision of your business's revenue.
11. Have a Post-Sale Plan
Regardless of whether you're retiring or changing careers, have a plan so you know what you're doing once the business is sold. It's important to have personal goals so you're not bored or unmotivated.
Also, give yourself time before spending any profits from the sale. This is so you don't overspend and compromise your financial goals.
Our Selling a Business Tips
Hopefully, after reading this article, you're confident about selling a business.
Start by figuring out your business's value, hire a broker, and plan so there are no nasty surprises that could ruin the deal. You should also keep your business running smoothly and be transparent with buyers so they trust you throughout the process. Good luck!
Did you find this helpful? Then check out the rest of our blog for similar content.
7 Tips For Finding the Right Divorce Attorney For You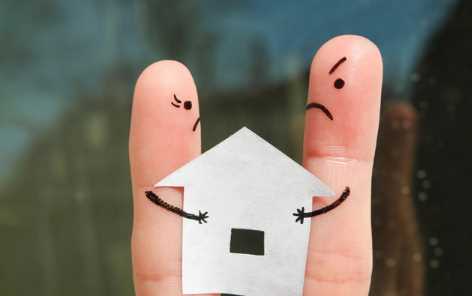 Are you looking for the right divorce attorney for your case?
Deciding to file for divorce can be an emotional process. However, once you make the decision, it's time to take the action you need to take to make sure your divorce is as smooth and seamless as possible.
One thing you need to do is hire a divorce attorney.
The right attorney can help you get a fair settlement, provide support, and save you time and money. Fortunately, choosing the best attorney doesn't have to be a complicated process. By considering a few factors and following a few tips, you can find the best attorney for your needs.
If you need to find the right divorce attorney but aren't sure how, this short and simple guide is for you.
1. Choose Your Divorce Path
Before hiring an attorney, you need to choose your divorce path. Will you be using a mediator, opting for a collaborative divorce, or litigation? By knowing your path to divorce, you can choose the lawyer that best fits your needs.
2. Consider Your Budget
The next step towards hiring a lawyer is to consider your budget. Take a look at your finances and determine what you can comfortably spend on legal representation.
3. Conduct an Online Search
One of the best ways to find a list of lawyers in your area is to conduct an online search. Look for "divorce lawyer near me" to get pages of local firms to contact.
4. Read the Lawyer's Ratings
Once you have a shortlist, it's important to research the lawyer's ratings. Look for positive experiences, great outcomes, and a friendly working style. If you are looking for a reputable law firm, consider Litvak Litvak Mehrtens and Carlton, P.C.
5. Schedule a Consultation
Before hiring a lawyer and going to court, it's important to schedule a consultation. This can give you an idea of the lawyer's resources, working style, and availability.
6. Ask the Right Questions
During the consultation, you need to ask the right questions. Ask about past cases, who will be handling your case, the case strategy, and more. Use the answers you are given to narrow your shortlist of potential lawyers.
7. Follow Your Instinct
Getting a divorce can be a long and stressful process, which is why following your instinct is key. Carefully consider how you were treated during the consultation, the schedule of your potential lawyer, and more. Follow your instinct to choose the right attorney for your divorce.
Use These Tips To Find the Right Divorce Attorney for You
By using these tips, you can find the best divorce attorney for your needs.
Start by choosing the path you want to take for your divorce. You should also consider your budget, conduct an online search, and research the lawyer's ratings. Make sure to schedule a consultation, ask the right questions, and follow your instincts.
Follow these tips and you'll be well on your way to choosing the best attorney.
Don't forget to browse our site for advice on business, products, services, and more.
4 Tips for Finding the Best Tenant Lawyer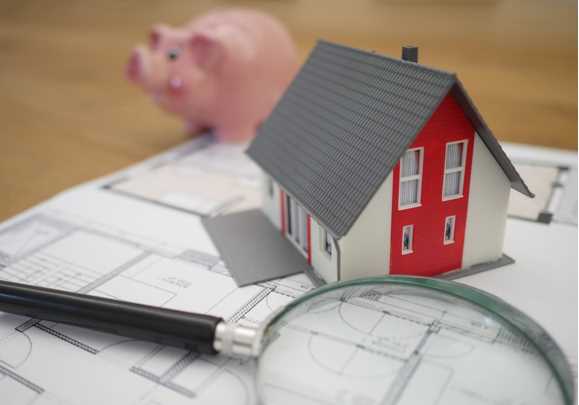 Suppose you need professional legal assistance to solve a dispute with your landlord. In that case, you should seek the specialized services of a tenant lawyer. A tenant attorney can read and interpret your lease agreement to determine if either of you has breached its terms. Depending on the complexity of the issues between you and your landlord, a tenant lawyer can provide a wide variety of services.
These services range from advising you of the next steps to take with your landlord to representing you in a lawsuit. If you are facing eviction and your tenant attorney can help you win your case, you will either be compensated or allowed to stay in your home. For more minor tenants' rights issues, consider seeking free tenant lawyer advice through freeadvice.com. This website contains regularly updated legal guidance backed by law professionals, free of charge.
Identify your issue.
The first step to finding the best tenant lawyer is to examine your specific circumstances. Often, law firms specializing in particular types of law also extensively handle certain divisions of that law. For example, there are many personal injury firms. However, only a few specialize in dog bites, while others may focus on car accident cases. Reasons to seek professional assistance from a tenant lawyer include but are not limited to the following:
There is a security deposit dispute.
Your landlord is suing you.
Your landlord is trying to evict you.
Your landlord has violated your privacy.
You may be able to determine a law firm's focus areas by checking their website to mention the problem with which you need help.
Consider your budget.
It may be beneficial for you to base your decision around the pricing model of tenant lawyers in your area. For example, some tenant attorneys charge by the hour. Other lawyers may offer a flat fee, called a retainer, to provide essential services like lease review.
It may be difficult for you to determine the extent of legal help you need on your own. For this reason, many lawyers offer free consultations. Consider taking your dispute to a law firm that offers free consultations so that you can get an idea of how extensive your issues could become.
The more local, the better.
Tenant laws vary state-to-state. They can also fluctuate based on local statutes and court rules. The best way to ensure your lawyer will have the most specialized expertise is to find a law firm close to your residential location.
Eviction laws are subject to many different types of statutes and regulations. If you retain a tenant lawyer who charges by the hour, prior knowledge can minimize the amount of research they will need to do. This reduced workload can save you time and money without sacrificing the quality of your representation.
Ask Questions
Once you have gotten the chance to speak to a few tenant attorneys in your area, ask a few relevant questions. The way they answer and the information they are willing to provide you free of charge is a good indicator of how ethical and thorough their practice is.
Additionally, you have the opportunity to ask a prospective hire whether they have experience with your specific problem or how long they've been practicing. The more questions you ask your prospective attorney, the better you will understand their communication style, knowledge, and personality.
If you retained a tenant attorney already, but you are not satisfied with your representation, don't be afraid to leave. A common issue among large law firms is poor communication due to their large workload. You deserve to have an attorney's full attention when you need it, especially once you have begun paying them for their services. Perhaps you feel uncomfortable with their capabilities or have realized that your personalities clash. To ensure you receive fair and adequate representation, it is crucial to have complete confidence in your attorney.
Are You a First-Time Divorcee? A Rundown of the Average Divorce Timeline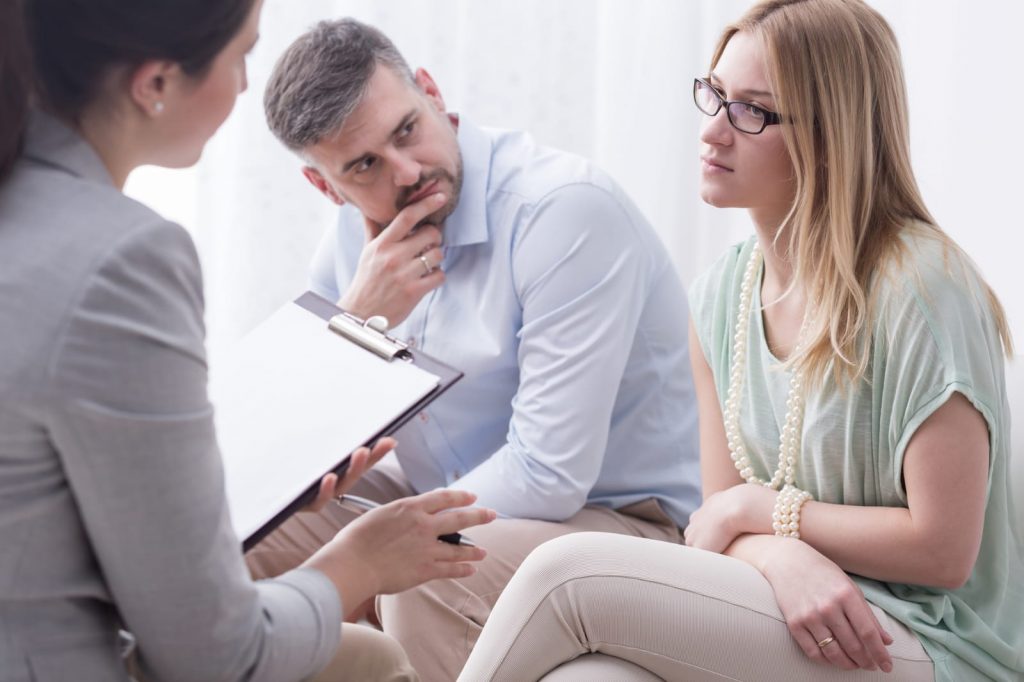 Thankfully, the divorce rate has gone down in the U.S. in recent years. But even still, there are about 750,000 divorces reported each year.
If you just decided that you would like to get a divorce or if your spouse has let you know that they want to get one, it's going to be important for you to know which steps to take next. There is a whole divorce timeline that you'll need to commit to memory to ensure that things go smoothly.
Today, we're going to lay out the whole default divorce timeline for you. It'll give you a much better understanding of what you're going to experience in the months to come. It'll also make getting a divorce a little bit less stressful than it would be otherwise.
Here is a basic rundown of the divorce proceedings timeline that awaits you and your soon-to-be-ex in the not-too-distant future.
One Spouse Files for Divorce
Some couples will choose to put an end to their marriage together. Others will break up because one spouse wants a divorce even though the other one doesn't.
Regardless of what your specific situation is, the divorce timeline is going to start with either you or your spouse filing for divorce. Even if you're both on board with the idea of calling it quits, one of you is going to have to get things underway by obtaining a lawyer and having them put together a divorce petition.
In this petition, one spouse will have to provide a reason for why they're seeking a divorce. They'll also have to give some indication as to how they want the divorce proceedings timeline to play out.
If you're going to be the one creating a petition for divorce, you should hire the right divorce lawyer to help you. It'll guarantee that you're able to get things off to a good start.
The Other Spouse Is Served With Divorce Papers
Once one spouse has worked with a lawyer to create a divorce petition, the lawyer will file that petition with a local court. They'll also work on serving the other spouse with divorce papers once they've been filed in an official capacity.
This is the part of the average divorce timeline that can get messy at times. If one spouse isn't expecting divorce papers to arrive, it can lead to hard feelings beginning to develop between the spouses. This could potentially cause you to have to follow a contested divorce timeline as opposed to an uncontested one.
The Spouse Who Receives the Divorce Papers Responds to Them
Whether a spouse is expecting to receive divorce papers or not, they're going to be required by law to respond to them. Most of the time, they're going to need to go and get their own divorce lawyer so that they're able to do this in the most effective way possible.
A lawyer is going to be able to help you to agree with the original petition or object to certain aspects of it. Either way, you're going to have about three weeks to respond in most instances. If you don't, the court is going to automatically assume that you don't object to the divorce petition.
Both Spouses Exchange Important Paperwork
Once the divorce timeline reaches this stage, things are going to start to get slightly more serious as far as your divorce is concerned. You and your spouse are going to have to begin to exchange paperwork related to things like property, income, custody, and more.
The divorce timeline can get complicated if one spouse drags their feet when it comes to exchanging paperwork. If you want to make sure that you don't experience any delays, you'll need to work side-by-side with your lawyer to provide the court and the other lawyer with all the information that you're asked for.
The Spouses See If They Can Come to a Settlement Outside of Court
Depending on which state you live in, you and your spouse might be required by law to go through what is called meditation. During this process, you, your spouse, and both of your lawyers will get into a room and attempt to reach a settlement outside of court.
When two spouses are on the same page about wanting to get a divorce and don't have anything to contest with the other spouse's petition, things usually go just fine. But there are obviously situations where spouses struggle to get on the same page and are unable to reach a settlement without a judge presiding over their case.
The divorce timeline is going to be relatively short if you and your spouse reach an agreement. But if you don't, it might take several more months for it to play out.
The Spouses Go to Court for a Divorce Trial
If two spouses are unable to come to an agreement during the mediation process, they'll have to go to court for a divorce trial. This is when things can really start to get interesting during a divorce.
At your divorce trial, both your lawyer and your spouse's lawyer will get up in front of a judge and make a case. They'll do it in an effort to hash out any differences that you and your spouse might be having. These differences might involve everything from child support to custody arrangements.
There are some divorce trials that are pretty much over and done with right away. There are others that can linger and take way longer than you may have expected them to. It'll all depend on the specifics of your case.
A Judge Reaches a Decision at the End of a Divorce Trial
At the end of your divorce trial, the judge in your case will take some time to review everything that was presented to them. This will give you, your spouse, and your respective lawyers an opportunity to take a deep breath and gather yourselves.
From there, a judge will then reach a decision in your divorce trial and let you all know about it. They'll make rulings on every single part of your divorce trial and deliver these decisions in court. It'll bring your divorce one step closer to being finalized.
Both Spouses Get a Chance to Appeal a Judge's Ruling
After a judge delivers their decision in your divorce trial, you and your lawyer will get a chance to huddle up and discuss it. You'll be able to let your lawyer know where you stand on the decision that was made.
If you're fine with the decision, you won't have to do anything else after that. But if you take issue with anything that the judge said in court, you will have the opportunity to appeal the judge's ruling.
For what it's worth, most higher courts aren't going to overturn the decision that a judge passed down in a divorce trial. It's not something that they've gotten into the habit of doing.
But that doesn't mean that you shouldn't give it a shot if you're not in agreement with the judge in your case. You'll feel better about how your divorce ended if you at least file an appeal rather than swallowing your pride and accepting a decision that you don't agree with.
A Judge Grants a Divorce to a Couple
If you or your spouse decides to appeal a decision passed down by a judge, the judge isn't going to finalize your divorce right away. But at some point at the end of your divorce trial, they will make your divorce official and allow you and your spouse to go your separate ways.
At that point, you and your spouse will then have to work your way through the process of splitting up your assets and dividing your life into two. Your marriage will be over, and you will no longer be legally bound to your spouse in any way.
You should, however, try to remain civil with your spouse, especially if you share kids. It'll be the best thing for your kids, and you'll also find that it'll be best for you and your own sanity when you're on good terms with your spouse.
Remember This Divorce Timeline When You're Going Through a Divorce
As you've seen here, a divorce isn't something that's going to play out overnight. It's going to take months in most cases for a divorce to be finalized by a court.
If you're considering getting a divorce and you want to split up with your spouse ASAP, you shouldn't be shy about getting the process moving in the right direction right now. You don't want to drag your feet and get stuck dealing with a divorce timeline that just won't seem to end.
Do you want to get some more tips on making it through a divorce successfully? Find them by reading through the other articles posted on our blog.