4 Tips for Creating a Financial Advisor Business Plan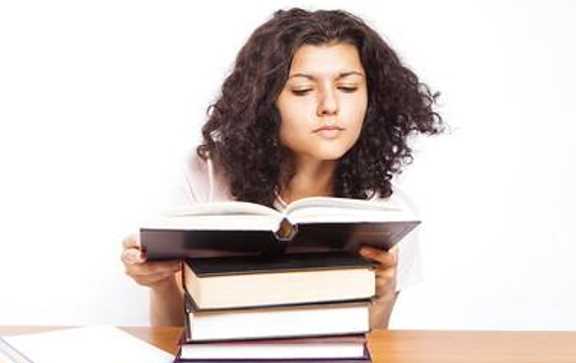 Creating your financial advisor business plan and becoming a successful financial advisor can be quite difficult when you haven't had too much experience. There can be a lot of ups and downs, as well as a lot of information or skills that cannot be learned until you experience them firsthand.
Luckily, you have the power of learning from experiences from previous advisors who have learned and practiced the same skills you have and have walked the same path you are following!
This means there are a multitude of different sources you can learn from and read, while it may not give you firsthand experience, it will give you information that they learned while making mistakes or learning from experiences.
Here are 4 great tips for creating a financial advisor business plan that has been expressed by many other financial advisors!
Investing in your knowledge and Skill Set
When creating a business plan, you want to be ready to provide all the needed skills to give your client the best possible plan and outcome. To do this, there are some key things you should always keep in mind. The major focus should be what skills or knowledge will you offer in your advisory business plan that will differ from any other financial advisor.
How Investing In Yourself Helps You
Enhancing your skills set and knowledge on all topics you seek to help your client(s) with is a key element to creating a winning business plan for your financial advisory business. The better your skills, the more likely you will be able to offer the correct advice or assistance. The more knowledge you have, the more you will understand the client's problems or goals.
The Hiring Side
Having great skills and knowledge will also translate into the hiring side. If you can display the skill set, through experience, testimonials, or any other relevant showing, you would be able to show that you have great knowledge and skills to be offered. The better the skills and knowledge you can offer, the more likely a client would pick you than another advisor.
Plan Who and How you will help
Forming an action plan on who you want to help and how you plan to assist them is a key step and an important tip given by many advisors making business plans for their clients. It's the main focus of the plan after all, how you will help them and who you will help. Once you have this figured out you can craft a customized plan to achieve their specific goal.
The Who
The Who plays an important part in deciding what is relevant and what they want. Who is your client(s), who you are helping, and who needs the help. Once you have a target goal of who your ideal client is, and what you'll be helping them with, you can then move to your how to find out How you can help this client.
The How
The How is after finding out who you are helping and what they need help with. Once this is figured out, you can then move to the next step of your plan to decide how you will help them achieve their goal. How are the actions you will put in place or act upon to achieve their desired goal.
Both the how and the who play an important factor in creating a business plan thus should always be kept in mind.
Determine what Success means to you and your client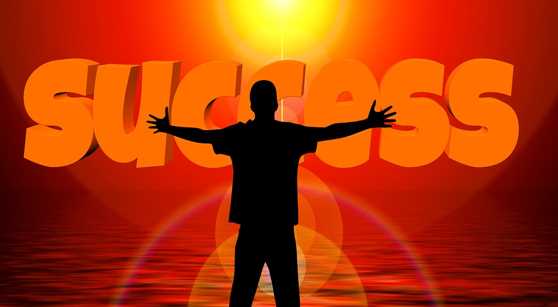 Success is measured differently by each individual, thus should always be kept in mind when creating a business plan for financial advising. You should try to achieve success for yourself and please the client and ensure they are reaching success as well. This is to ensure great client feedback, gain testimonials, improve your skills, and show you are committed to giving your client the best work possible.
Success to Yourself
Describing success to yourself probably won't be that hard. It would be something along the lines of, "Please the client and give them the best experience." or something similar to that. The key point of describing success to yourself is to show what you want to achieve that will make you happy or feel accomplished once completed.
This can be as simple as you like, or as complex. But the goal is once it is described it will push you towards this goal building momentum to where you will constantly work to bring success to yourself. And with the client being your main focus, this will also bring success to your client.
Success to Your Client
Success to your client can be idealized by you but would be described by the client which could be or could not be described by them. If it is described, then you have a clear image of what the client wants, how they want it done, and what you can do to achieve their goal.
If their goal for success is not described, you will have to use your best judgment to place yourself in the client's shoes and think about what would make them happy or feel accomplished after you show them your work. This could be getting them to where they wanted to be, getting them past that, or having them see consistent growth in which they haven't seen before. Everyone's ideas for success are different.
Get great time management
Learning the way of time management is a great tip for any job or career, but is greatly important for working on or creating a financial advisory business plan. This job requires the ability to manage your time to speak with clients to see what they need, be able to build each client a personalized approach, work on multiple clients at a time, and many other things.
This means you'll be doing a lot at one time, and may feel overwhelmed. The best way to solve being stressed from too many requirements is to manage your time and start planning things out.
Tips to Manage your Time
Create a plan on what you want to get done in one day
Remove distractions from your workspace
Connect with each client and note who they are and what they need to be done
Allot time to give yourself a break now and then if need be
Make the best Advisor Business Plan for Financials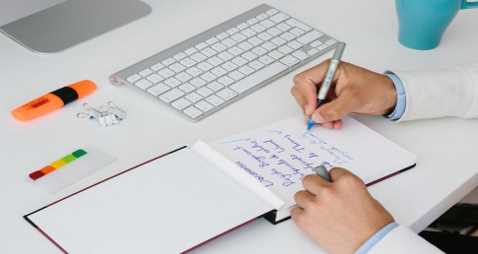 The goal of a financial Advisor and creating a financial advisor business plan is to bring your clients and customers the best service possible. The best way to do this is to offer the best skills, create a great plan on who and how you'll help your client, find out what success means to both you and your client, and find a great way to manage your time to give the best service.
There are many more tips that could be offered, but these are the major tips to keep in mind when creating a financial advisor business plan, keep them in mind when working with your next plan or client!
Credit Card Misbeliefs That Can Harm Your Credit Score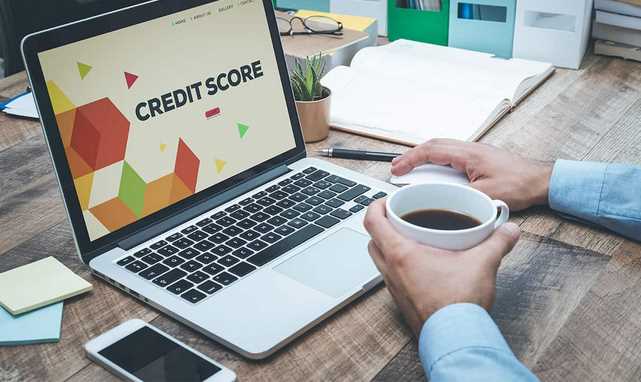 Credit cards can be an excellent financial instrument for managing finances if they are used and paid back in a disciplined manner. Credit cards, like most financial products, are subject to a variety of myths and misconceptions, which are not exclusive to credit cards. While some myths prevent users from getting the most out of their credit cards, others lead to improper use of credit cards, which can be detrimental to both your financial health and your credit rating.
This section will provide you busting of some common myths before you go for a sbi credit card apply online.
Credit cards are a gateway to falling into a vicious debt cycle.
Many people are reluctant to use credit cards because they are concerned about sliding into a debt trap. They, therefore, avoid applying for credit cards altogether. The likelihood of sliding into a debt trap, on the other hand, can only be true for individuals who lack financial discipline and/or the ability to manage their impulses to spend. For the others, a carefully chosen credit card combined with disciplined usage and payments would often result in savings, convenience, and lifestyle benefits.
Furthermore, for people who are new to credit, going for a sbi credit card apply online can be a great move for establishing a credit history and working toward the establishment of a high credit score over time. Given that credit card transactions are treated in the same way as loan applications, prompt repayment of outstanding credit card balances has the same positive influence on your credit score as timely payback of any other type of loan. Please keep in mind that persons with no credit history, or a 0 credit score, have a decreased chance of being approved for loans with favourable interest rates and fees.
It is preferable to avoid increasing your credit limit.
Many credit cardholders are reluctant to not only decide about sbi credit card apply online but even avoid increasing their credit limit because they believe that doing so will lead to increased spending and, ultimately, increased debt on their cards. The use of a higher credit limit, on the other hand, can have a significant positive impact on your financial situation if done properly.
It is not only possible to manage financial emergencies with a bigger credit limit, but it also lowers the user's credit usage ratio, which is the fraction of the total credit limit that is actually used by the card user. A decrease in your credit utilisation ratio will progressively enhance your credit score, which will, in turn, improve your eligibility for credit cards and loans in the future. Maintain a credit usage ratio of less than 30%, as lenders perceive people who exceed the credit limit to be credit hungry, which leads to credit bureaus lowering one's credit score by a certain percentage point. Those who tend to exceed this limit on a regular basis may request an increase in their credit limit from their current card issuer or consider getting a second card through a sbi credit card apply online.
Inconsistency in bill repayment has no effect on credit score.
Because a credit score is a three-digit numerical representation of a person's creditworthiness, it is one of the first factors taken into consideration by lenders when analysing any loan application. In light of the fact that a credit score is calculated based on a person's credit payback history as detailed in their credit report, irregular credit card bill payments can result in a worse credit score, in addition to the accruing of late payment fees and high finance costs. After all of this, a lower credit score can have a negative impact on a credit card user's future loan and credit card eligibility.
Paying the bare minimum amount due is sufficient.
Many credit card users make the mistake of assuming that paying the minimum due amount is a safe haven for them if they are having problems repaying their total debt on time. This is incorrect. While timely repayment of the minimum amount due by the due date prevents the card user from incurring late payment fees, the card user is still subject to high financing costs, which range between 23 percent and 49 percent per annum on any unpaid balances. Keep in mind that failing to pay even the smallest amount of debt will result in not only further late payment fees but also a negative impact on one's credit score. Furthermore, failure to pay credit card debts in full may result in the termination of the interest-free period on new credit card transactions until the outstanding debts are fully paid.
Consequently, if you are having problems paying your credit card debt on time and in full, you might consider converting the entire amount owed or a portion of it into a monthly instalment plan. Due to the fact that the interest cost of EMI conversion is significantly lower than the finance charges and that it is available for terms of up to 5 years, converting a credit card bill, either in full or in part, would allow one to make repayments at a significantly lower interest cost and in smaller tranches according to his or her repayment capacity, in addition to saving one from incurring finance charges on new transactions.
Having an excessive number of credit cards is detrimental to your credit score.
Another fallacy that exists in the world of credit cards and for people who are going for a sbi credit card apply online is that having many credit cards can negatively impact your credit score. However, it is the cardholder's credit score that is influenced by his or her credit card usage and repayment behaviour. Habits such as prompt repayment of credit card debt in full, keeping the credit utilisation ratio (CUR) under 30%, and not filing many credit inquiries, especially within a short period of time, all contribute to the development and maintenance of a good credit score.
Furthermore, having multiple credit cards can be advantageous in a variety of ways, including higher benefits on spending across multiple cards based on their reward point structure, helping to spread out expenses according to each card's interest-free period, and serving as a backup in the event of loss or theft of the primary card, among other things.
How to Get Your Finances Under Control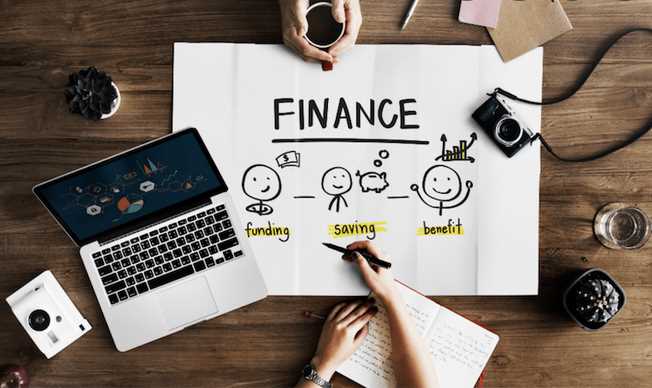 There has never been a better time to get a firm grip on your finances and know exactly what is coming to your household by way of money and what is going out. With the cost of living rising all over the world, getting on top of your finances while you still have a chance to sort them out, rather than leaving them until you are so far under is not to be sniffed at.
Check Your Finances Carefully
You must check your finances carefully and cancel any regular transactions that you do not require or that you do not recognize. This may seem odd, but there is a vast number of people that pay monthly subscriptions for things like magazines or gym memberships that they do not use, and this is therefore wasted money that can be put toward something much more beneficial for your household.
Draw Yourself Up a Budget
After you have gone through your finances, you are likely to be aware of the amount of money you have coming in every month and what you have going out on essentials. This is when you need to draw up a list of what is going out and how much money you have left over for things such as food bills, treats, and savings.
It is important that you budget for your treats as living a life without any form of treat, whether it is going out for a meal once a month or the movies, can seem like a hard slog and you are more likely to default on your budget by having no treats and nothing to look forward to at all.
Look for More Economical Options
It is a good idea to look for more economical ways of doing things, whether it is in the form of consolidating your loans, changing utility suppliers, or getting a more economical car. With gas prices rising all over the world and buying a new car out of most people's financial reach, the next best thing is to look for a second-hand, economical, and reliable vehicle. In fact, many car suppliers offer their very own finance options. For instance, if you were looking to purchase a BMW, regardless of age, mileage, or model you would be able to ask about bmw car finance from that particular garage or showroom, so that you may not have to approach a lender directly.
Batch Cook Meals
When it comes to food bills, you could very well find that you can get on top of these and even save a bit of money by batch cooking your meals ahead of time. This means that you select a few different meals that have very similar ingredients, buy the ingredients fresh and spend a day or an afternoon cooking up meals that you can store in your freezer already portioned up and ready to warm up and eat when you need them.
It is important when doing this that you make sure you have enough containers to store the food in and that they are freezer-proof. You will also require a marker pen so that you can write on the lid of the container the name of the meal you have inside, this will prevent any mystery meals from happening.
Want to Improve Efficiency in Your Business? Try These Methods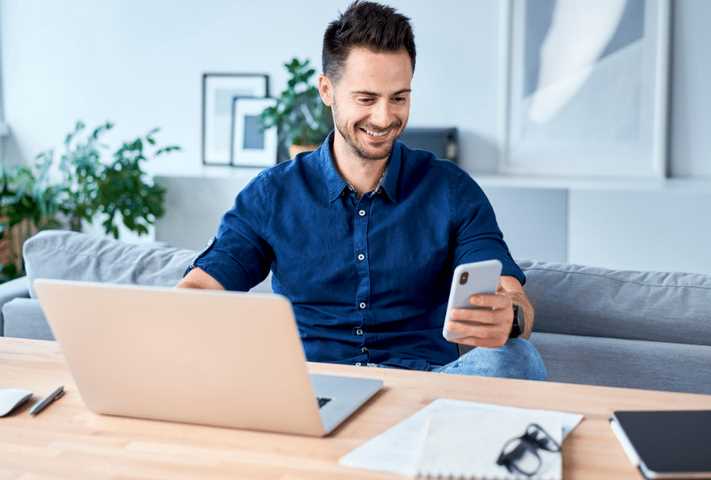 Efficiency is all about reducing waste and enhancing opportunities for achieving results with the least expense of effort or resources. The more efficient a business can be, then the higher its profits and the greater its chances for growth and success. If you have found that your business is lacking efficiency and could use some tightening up, there are ways of streamlining your processes and limiting wasted resources. Here are a few methods to help you get started.
Re-Evaluate Your Business Plan
Sometimes the cause of a lack of efficiency comes from the root of your business: the business plan. It's a possibility that you unintentionally developed a plan that isn't as efficient as it could be, and now you need to untie the knot that this has created for you. Take the time to sit down and assess your business plan, making changes where necessary, with an eye on making opportunities for greater efficiency. This might mean adjusting your priorities now that you have more information about your milestones and achievements.
Look at Your Finances
A business' budget should be regularly checked in any case, but if you want to specifically target a lack of efficiency then this is another good place to look. Perhaps you've only noticed that a particular facet of your business strategy hasn't been serving you as it should when you are reminded of it when checking your current outgoings. By frequently reminding yourself of the details of your business budget and what your money is being spent on, you can find more ways of cutting back and promoting efficiency.
Focus Your Marketing
Whether you own a business that deals with other businesses or directly with customers, you will have a marketing strategy. By its very nature, a marketing strategy must be fluid and adaptable, which leaves it open to scrutiny and opportunities for change. You can access professional assistance to make your marketing information go its furthest, for example by using B2B telemarketing services.
Reassign and Merge Roles
If you have employees, consider doing your best to take full advantage of their skillsets. You may have hired someone as your secretary, for example, but if they happen to also be a talented artist you could ask for their input when designing visual assets for a marketing campaign. Don't limit yourself (or others) when it comes to stretching potential.
Identify and Delete the Extraneous
Set a time period such as a week or two to assess business as usual. Take notes regarding processes and their results. At the end of your set time, look over these notes and see where effort was expended unnecessarily and could have been better allocated elsewhere. For example, if you get a stationery delivery but almost all of your work takes place digitally, then stop wasting your time and money on unnecessary habits. Ignore what you think a business should be like and concentrate on figuring out the most effective way to run your own.