4 Tips for Creating a Financial Advisor Business Plan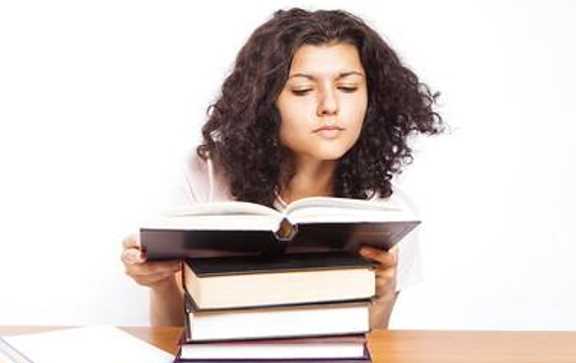 Creating your financial advisor business plan and becoming a successful financial advisor can be quite difficult when you haven't had too much experience. There can be a lot of ups and downs, as well as a lot of information or skills that cannot be learned until you experience them firsthand.
Luckily, you have the power of learning from experiences from previous advisors who have learned and practiced the same skills you have and have walked the same path you are following!
This means there are a multitude of different sources you can learn from and read, while it may not give you firsthand experience, it will give you information that they learned while making mistakes or learning from experiences.
Here are 4 great tips for creating a financial advisor business plan that has been expressed by many other financial advisors!
Investing in your knowledge and Skill Set
When creating a business plan, you want to be ready to provide all the needed skills to give your client the best possible plan and outcome. To do this, there are some key things you should always keep in mind. The major focus should be what skills or knowledge will you offer in your advisory business plan that will differ from any other financial advisor.
How Investing In Yourself Helps You
Enhancing your skills set and knowledge on all topics you seek to help your client(s) with is a key element to creating a winning business plan for your financial advisory business. The better your skills, the more likely you will be able to offer the correct advice or assistance. The more knowledge you have, the more you will understand the client's problems or goals.
The Hiring Side
Having great skills and knowledge will also translate into the hiring side. If you can display the skill set, through experience, testimonials, or any other relevant showing, you would be able to show that you have great knowledge and skills to be offered. The better the skills and knowledge you can offer, the more likely a client would pick you than another advisor.
Plan Who and How you will help
Forming an action plan on who you want to help and how you plan to assist them is a key step and an important tip given by many advisors making business plans for their clients. It's the main focus of the plan after all, how you will help them and who you will help. Once you have this figured out you can craft a customized plan to achieve their specific goal.
The Who
The Who plays an important part in deciding what is relevant and what they want. Who is your client(s), who you are helping, and who needs the help. Once you have a target goal of who your ideal client is, and what you'll be helping them with, you can then move to your how to find out How you can help this client.
The How
The How is after finding out who you are helping and what they need help with. Once this is figured out, you can then move to the next step of your plan to decide how you will help them achieve their goal. How are the actions you will put in place or act upon to achieve their desired goal.
Both the how and the who play an important factor in creating a business plan thus should always be kept in mind.
Determine what Success means to you and your client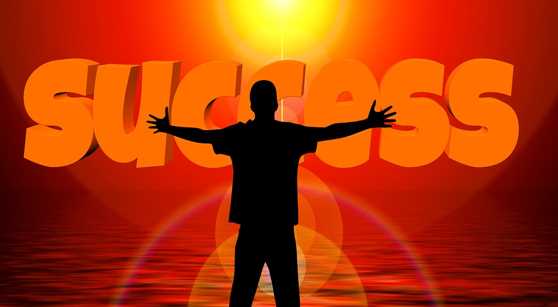 Success is measured differently by each individual, thus should always be kept in mind when creating a business plan for financial advising. You should try to achieve success for yourself and please the client and ensure they are reaching success as well. This is to ensure great client feedback, gain testimonials, improve your skills, and show you are committed to giving your client the best work possible.
Success to Yourself
Describing success to yourself probably won't be that hard. It would be something along the lines of, "Please the client and give them the best experience." or something similar to that. The key point of describing success to yourself is to show what you want to achieve that will make you happy or feel accomplished once completed.
This can be as simple as you like, or as complex. But the goal is once it is described it will push you towards this goal building momentum to where you will constantly work to bring success to yourself. And with the client being your main focus, this will also bring success to your client.
Success to Your Client
Success to your client can be idealized by you but would be described by the client which could be or could not be described by them. If it is described, then you have a clear image of what the client wants, how they want it done, and what you can do to achieve their goal.
If their goal for success is not described, you will have to use your best judgment to place yourself in the client's shoes and think about what would make them happy or feel accomplished after you show them your work. This could be getting them to where they wanted to be, getting them past that, or having them see consistent growth in which they haven't seen before. Everyone's ideas for success are different.
Get great time management
Learning the way of time management is a great tip for any job or career, but is greatly important for working on or creating a financial advisory business plan. This job requires the ability to manage your time to speak with clients to see what they need, be able to build each client a personalized approach, work on multiple clients at a time, and many other things.
This means you'll be doing a lot at one time, and may feel overwhelmed. The best way to solve being stressed from too many requirements is to manage your time and start planning things out.
Tips to Manage your Time
Create a plan on what you want to get done in one day
Remove distractions from your workspace
Connect with each client and note who they are and what they need to be done
Allot time to give yourself a break now and then if need be
Make the best Advisor Business Plan for Financials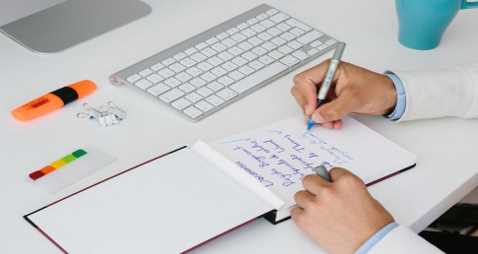 The goal of a financial Advisor and creating a financial advisor business plan is to bring your clients and customers the best service possible. The best way to do this is to offer the best skills, create a great plan on who and how you'll help your client, find out what success means to both you and your client, and find a great way to manage your time to give the best service.
There are many more tips that could be offered, but these are the major tips to keep in mind when creating a financial advisor business plan, keep them in mind when working with your next plan or client!
How to create a GST invoice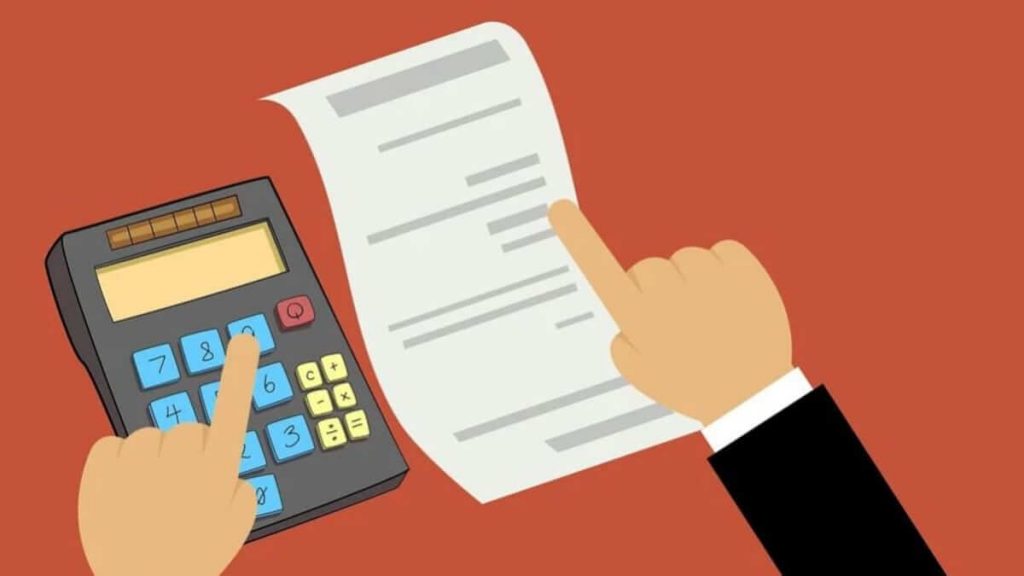 What is a GST invoice?
A GST invoice or a GST bill is basically a list of all the goods or services that you or your company delivered and the payment that you expect in return for it. A GST invoice is mandatory if your business is registered under the GST and you must issue it while providing services to your clients. Invoice related decisions of the GST are taken by the chairman of the GST council along with other members of the council under the GST act.
To create a GST invoice you must be aware of the fields that your GST invoice should mandatorily have:
    The name of the customer
    The invoice serial number
    The invoice date
    The shipping address
    The billing address
    If the customer is registered then the customer and taxpayer's GST number (GSTIN)
    If the customer is not registered and the total value of the invoice is greater than Rs.50000 then your invoice needs to have the following information:
    Name of the recipient
    Address of the recipient
    Delivery Address
    Name of the destination state
    Name of the state code
    The place from which the supply is to be made
    HSN code or the SAC code
  Details of the item: should include things like description, quantity along with a unit of measurement of the good and the total value
  The taxable value
  The discounts
  The rate of taxes
  The amount of taxes (IGST, CGST SGST)
  Is the GST payable on a reverse charge basis
  Signature of the supplier
Note: Reverse charge basis means that the liability to pay the taxes lies on the recipient of the goods or services and not on the supplier
You can create a GST invoice in excel using these values and print them in pdf or you can just use one of the countless online tools for it.
For the supply of goods three invoices need to be issued:
      Original for the recipient of goods
      Duplicate for the transporter
      Triplicate for the supplier
For the supplier of services
      Original for the recipient
      Duplicate for supplier
When should the invoices be issued?
According to the GST act, there are different timelines for different kinds of invoices:
      Goods (if the supply of goods is one time): on or before the date of delivery
      Goods(If the supply of goods is recurrent): On or before the issue of account statement
      Services: within 30 days of the date of supply of services
      Services(Banks and NBFC): Within 45 days of supply of services
What is GST E-invoice?
E-invoicing an electronic validation process by the GST Network (GSTN) and has been approved by the GST council in its 37th council meeting. It helps ensure that the invoices that you have generated are valid and meet all the requirements to be used for processes like bill creation or GST return filing. Hence it is a way to verify different kinds of invoices from different accounting software based on common parameters.
Things To Follow While Conducting Virtual Business Meetings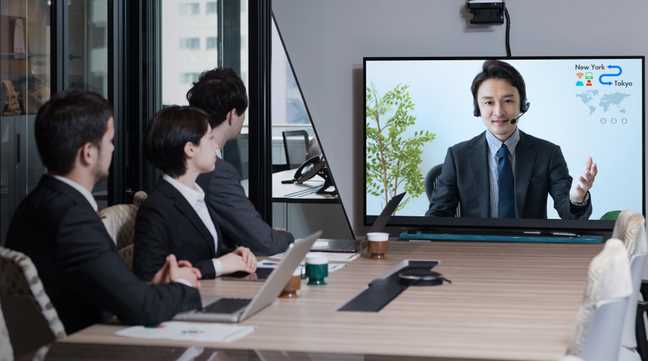 Work from home has become the new normal after the covid-19 pandemic. With this, all the meetings, training, work sessions are all conducted virtually. But are you conducting the meetings perfectly?
Does this happen with you that in the middle of the meetings your family member starts talking to you or passes by? Or your kids are crying in the background while you are in the middle of the meeting?
All these cannot be completely avoided and some compromises need to be made, but many things can be improved. It's called online meeting etiquette. By following primary meeting protocols, you help your colleagues and organization in completing the meeting agenda on time and become more focused during the meetings.
So here, we bring to you some important online meeting Dos & Donts to assure high productivity and professional remote work culture:
Dos:
Arrive at the meeting early at least 15 mins before, as there may be a lot of things that can go wrong at the last moment. For example, your laptop hangs up or you may be unable to connect to the audio. Joining early will give you some buffer to fix all that up. Don't wait for the last minute to join.
Setup Everything Before The Meeting
If you are the presenter, be ready with all the setups beforehand. It is quite frustrating for the audience to wait for you to the setups, and open the documents while the meeting is on. It also creates a bad impression and shows that you were not ready.
If a large group of people is attending the meeting, select the mute by default option. A lot of people forget to put the call on mute and then you get to hear various background noises and interruptions that disturb the whole meeting and the presenter. You can unmute them all in the question and answer session and when the whole meeting is about to come to an end.
Make sure you don't fidget or multitask when the meeting is in progress. You may unknowingly unmute yourself or press the screen share button to embarrass yourself in front of a large audience. And trust us, there is no undo or going back from this shame!
Check Your Laptop/Desktop Background
If you are the presenter or asked to present anything and you have to share the screen, it will be quite humiliating if your Netflix is opened in the minimized tab or you have a wallpaper that is not ethical to keep as per the office norms. Hence make sure that you check your system background and minimized tabs before you share the screen.
Don't try beating around the bush. This will waste your time as well as the time of the audience. They will lose interest and you may miss the important point that you were supposed to make. Hence stick to the agenda and cover all the objectives that you have jotted down for the meeting.
It is very common that you may lose your concentration from an online meeting if it has been going on for a long time. But try to be as attentive as you can. If someone from the meeting asks you any question or your suggestion and you are completely lost, won't that be embarrassing?
Conclusion
After the companies have started moving towards remote working culture due to the covid-19 pandemic, online meetings have increased tremendously. Just because you are not in the office, there are some professional etiquettes you should follow to maintain a good reputation. Following all the above-listed points and using LMS software like paycom will help you be a pro at conducting and attending online meetings like an expert. Don't believe us? Check the paycom reviews yourself.
Also, let us know in the comments, what troubles do you go through while attending office meetings from home.
Bankruptcy in America: How Insurance Is Affected When Bankruptcy Occurs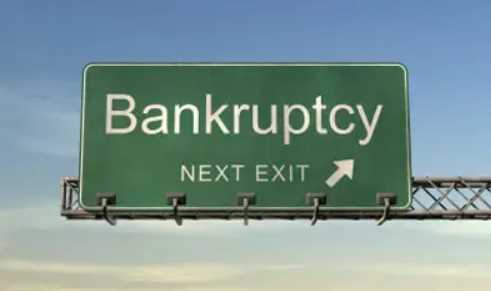 Sometimes, people have no choice but to file for bankruptcy when life's finances get out of control. Though sometimes preventable, it is possible to end up in a bankruptcy situation due to tragic incidents like accidents, deaths, or natural disasters.
Regardless of how you ended up filing for bankruptcy or considering it, it is important to understand how bankruptcy can affect different types of insurance. Insurance premiums, in some cases, can be affected by this filing.
Let's take a closer look.
Life Insurance
One bankruptcy and life insurance fact that you need to be aware of upfront is that filing for bankruptcy will have an effect on your insurance rates for seven to ten years.
Insurance companies determine whether or not they will insure you and what types of policies they will offer to you based on the amount of risk that they perceive you to carry. Individuals that are more likely to file a claim or to fall into situations where the claim is needed are typically insured at higher premiums than other individuals.
Any life insurance plans that you have at the time of filing for bankruptcy may need to be liquidated to sell your assets. Life insurance policies have a high cash value, and this means that they may need to be let go during your court proceedings. This will, however, be handled on a case-by-case basis.
Does Bankruptcy Type Matter?
When considering the effects of bankruptcy in America on life insurance, it matters whether or not you have filed for Chapter 7 or Chapter 13 bankruptcy.
Since Chapter 7 bankruptcy does require you to sell items and otherwise liquidate assets to pay back creditors, it tends to have a more serious effect on life insurance policy terms and premiums.
Chapter 13 bankruptcy, on the other hand, is often considered a less serious type of bankruptcy. It does not typically require the liquidation of assets, and more life insurance carriers are likely to offer plans to Chapter 13 filers. Whether or not you can get full or limited coverage plans, however, will still depend on the particular carrier.
Will Bankruptcy Affect Plans On My Family Members?
If you have taken out policies on your spouse or children, those policies will likely be revoked during the court proceedings related to your bankruptcy. Once the filings are complete, you will need to reapply to have new policies for these members, and the turnout of your bankruptcy case may affect the rates.
Car Insurance
Many people may be curious about how bankruptcy affects car insurance rates.
The simple answer is yes. Filing for bankruptcy affects your car insurance rates because bankruptcy will lower your credit score. A credit score is a major determining factor used by many major car insurance companies to determine the amount of risk associated with giving you a policy.
When Will My Premiums Change?
If your credit score is very low, this can lead to higher premiums on your car insurance policy. While you might not see your rates immediately go up when you file for bankruptcy, they will likely change when the insurance company next reviews your credit score.
Is It Possible To Find Affordable Coverage After Bankruptcy?
Despite this, it is possible to shop around and find affordable car insurance policies after you file for bankruptcy. You may need to take a different type of policy that you are accustomed to in order to find something affordable, but this may be the path that you need to take following your bankruptcy.
The best policy is going to be different for every individual because policy pricing is based on a variety of individual factors. If you are struggling to find a policy that works for you, consider looking for a company that does not use credit scores as a part of its price-determining formula. While rare, this can be a life-saver in some financial situations.
Steps for Success: Avoiding Bankruptcy
Though avoiding bankruptcy is not something as simple as just budgeting properly due to the complex nature of finances in the modern world, that doesn't mean that there are no ways to reduce your risk of falling into bankruptcy.
For many people, bankruptcy occurs whenever a financial investment that they made goes awry or they lose their job without having the proper savings to keep up with their day-to-day expenses.
In the future, diversifying your income streams can help to prevent a single loss like this from causing your entire financial situation from falling apart. Diversifying your investment portfolio or finding ways to generate passive income can help to support your long-term financial health.
Additionally, make sure that you are starting to set aside savings as soon as you are able to. Creating a solid savings account can provide the backing that you need when unexpected expenses pop up.