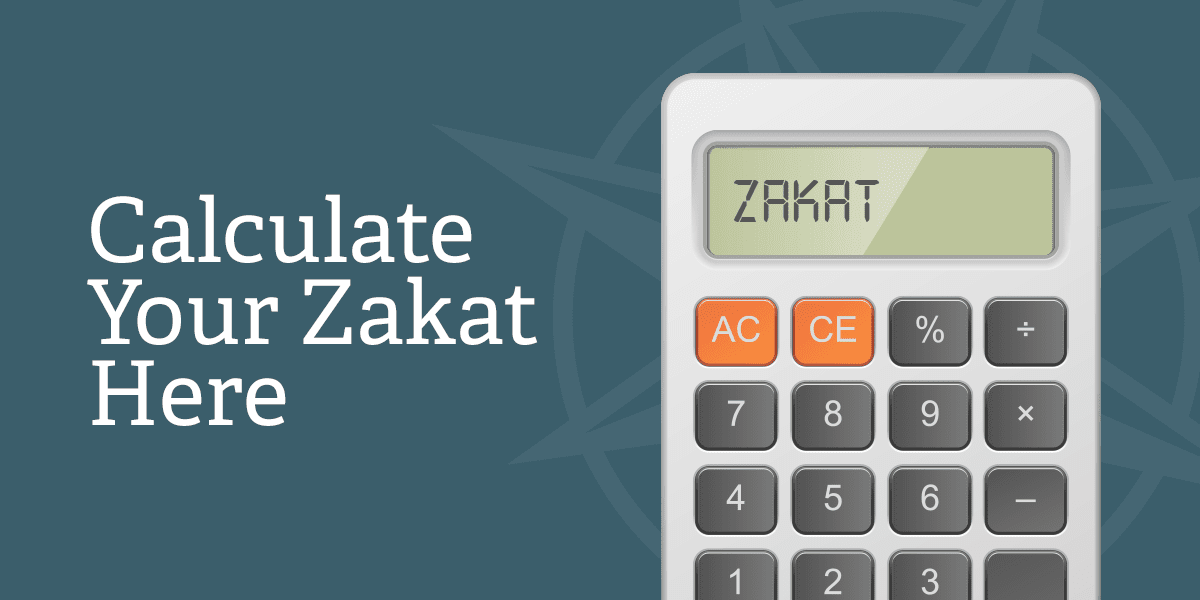 Religion Isalm has different pillars. One of them is Zakat. Zakat being a major pillar of Islam, has its importance. Giving Zakat is mandatory to all those who are eligible under the parameters Islam set. The wordy meaning of Zakat is the purification of wealth. Under the zakat process, the wealth of zakat eligibles goes to the hands of the people who have the right to receive Zakat. Zakat is an obligation that one pays from the money he earned or hold for a particular time.
About zakat importance
No one can deny the importance of Zakat in Islam as the 3rd pillar of the Islamic base. If we throw light on Zakat, we found that it's a circulation of wealth from rich people of society to the poor or needy ones. Furthermore, it's an Islamic form of charity where the money gets out from the hands of the rich or Zakat eligible people and circulates in the entire society. Simply it's a charity for someone's good and made for the sake of Allah Subhan o Tala.
Zakat calculation in Islam
Zakat is the obligation in Islam, which is calculated in the value of wealth someone possesses. There are clear rules and eligibility for zakat payer and receiver. Zakat is not a tax imposed on the amount earned, but it is a form of charity calculated on the savings held for a particular period. Indeed Zakat is playing a vital role in the poverty of society. Zakat calculation ratio is mentioned in Holy Quran, i.e., 2.5%.
How to calculate Zakat?
For zakat calculator online, determine the "Nisab." The term "Nisab" is used with Zakat. It refers to a threshold or a minimum amount of wealth, or valuable Muslim possesses before he is obliged to pay. The minimum Nisab of cash is 40,000 rupees. Zakat is completely based on Nisab. So it's necessary to determine the exact Nisab for the valuables or wealth for Zakat.
Zakat is given for the sake of love for Allah s.w.t and is also given to empower poor people and show mercy on humanity. Zakat on gold is 25% of the weight of the jewelry one possesses. Also, Zakat can be given in the form of cash. On 10 grams of jewelry, you will have to pay 2.5% of Zakat. 
Zakat can also be given in the form of silver. Zakat on silver is also the same as the amount of Zakat on gold. If you have jewelry, you will have to give 2.5% on the 10 grams of jewelry. Zakat is an obligation and has to be fulfilled by every Muslim. 
If you have purchased a property for future reselling, then Zakat will be implied on that. You will have to pay 2.5% of the amount you have received by reselling the property. Meaning, you do
Summing Up
This article has enough information regarding the topic Zakat. Zakat is considered a sacred pillar of Islam. All the Muslims worldwide are supposed to pay Zakat to the people who need Zakat to please Allah s.w.t and strengthen the poor people. All Muslims must calculate Nisab before paying Zakat. Moreover, Zakat can be given on gold and silver. Apart from that, it can also be given on the property that is bought for reselling purposes. Furthermore, there are certain rules for giving and receiving Zakat. If these rules are not followed, your Zakat will not be counted, so be sure whom you give Zakat.
4 Design Tips for Custom Printed Coffee Packaging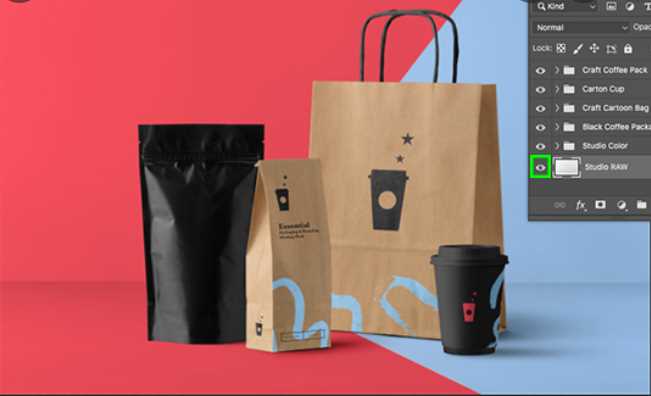 Selling coffee is no minor feat in such an enormous industry. A few coffee giants seem to dominate the field while small businesses and newcomers constantly try to break onto the freshly roasted bean scene. With so much diversity and competition already in the coffee world, one of the best ways to make your mark is by designing custom printed packaging that adeptly communicates with potential customers how you stand apart from the others. Innovative design tips will help you create bags that bring more cups to the table for a refill of your joe over anyone else's.
Where To Find Design Inspiration
A story is the best thing you have going for you. Whether you choose to share your story, the story of the beans, or the story of the inspiration from your Uncle Tyrone to start your coffee business, it's the story that sells the beans these days. The story you decide to go with will be remarkable because it will be unlike your competitors, even if it is similar.
An important reminder is to be authentic; customers know when there's a red herring in the mix, and it is exhausting to maintain deception. Find your story and let it inspire your designs.
Considering Color, Pattern & Your Logo
Mylar bags with digital printing are the best way to present your logo to the world. Your logo should be easily visible from afar with a design that is unique to your company; mugs, beans, and steam are widely overused. The brightest and boldest colors catch the eyes easiest. Consider a unique logo that is specific to your company.
The colors of your bag should complement the logo and any designs. Keep any print bold, in black, white, or yellow variations, and remember that red is primarily regarded as unpleasant by consumer bases. Any patterns should be used sparingly unless applied as a lightened background made from your logo. Be sure to proof any designs before sending them to print.
How To Display Your Beans
People love to see the beans they are purchasing. The shiner the beans are, the more flavorful. Displaying the beauty of the beans without compromising their flavor or freshness is something to consider for custom coffee packaging. Coffee bags are available with film windows that still guarantee air-tight freshness and provide a peek at the beans.
Communicating Freshness, Roast & Origin
Keeping beans fresh and giving consumers the ability to continue to keep them fresh is a big deal. Oxygen and moisture rob beans of their freshness and ruin the best part of waking up. Resealable packaging and degassing valves are essentials when designing a bag for your beans.
QR code packaging can also be used to communicate with customers in your absence. By scanning the QR codes on your bag, you can direct buyers to anything from the origin of your beans to recipes for lattes or how long ago the beans were roasted. QR codes offer unprecedented engagement in consumer communication and education.
When designing custom printed coffee packaging, let your story inspire the artistic nuances and let the beans guide your packaging choices.
5 Important Things New Homeowners Should Do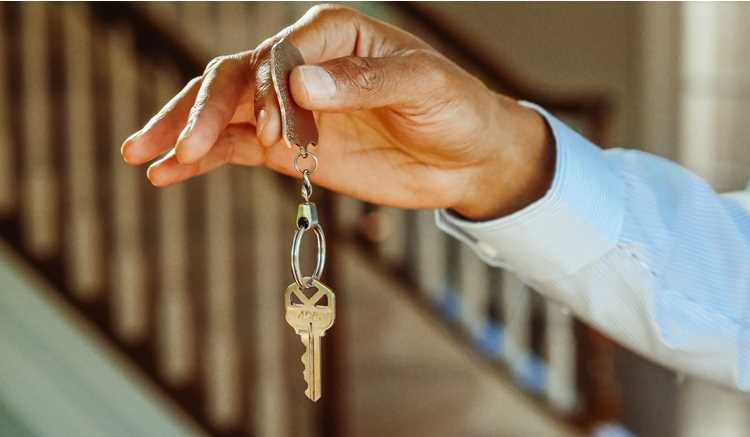 You're officially a new homeowner! You've got the keys, and now you're making your plans to pack up all of your belongings and move in. But before you do that, you need to check these five things off of your to-do list.
1. Change the Locks
Change the locks as soon as you can. You never know if there are other copies of the keys you received. The small precaution could save you from having any unwanted intruders.
If you're going to hide a key outdoors in case you get locked out, don't hide it under a doormat or flower pot — this is one of the vulnerabilities that burglars look for in a home. Put it in a secure lockbox, instead.
2. Test Everything
You'll want to make sure that everything is in working order, so head over to the house and give everything a test run. Flip on the light switches, turn on the faucets, and run the furnace.
If the previous owners left any appliances, plug them in and check to see whether they work. Run a load of dishes in the dishwasher. Toss a load of laundry into the washing machine. Heat up a meal in the oven. You'll figure out whether something needs repairs or replacements very quickly.
3. Prepare for Emergencies
First, it's time to start putting together an emergency fund. You never know when you'll need it — you just might need to use it in the first few months of living in your new home. Your roof could leak, your kitchen sink could clog, or your old refrigerator could break down out of the blue. An emergency fund could help you pay for any repairs or replacements immediately.
If you don't have enough savings, you don't have to panic. You could put the charge on your credit card, or you could apply for a personal loan. You can apply for a loan over the phone or apply for one online. If your application is approved, you could use the borrowed funds to manage the emergency quickly and move forward.
What other steps can you take to prepare for home emergencies?
Put new fire-extinguishers on every floor.
Replace the batteries in your smoke and carbon monoxide
Find your water shut-off valve, circuit breaker and gas shut-off valve.
Put together a survival kit for disasters like blackouts and storms.
4. Do a Deep Clean
It's the perfect time to do a deep clean of the whole house since all the rooms are empty. If you don't have the time or energy to do it all by yourself, consider hiring a cleaning service to come in and tackle some of the rooms for you.
5. Change Your Address
You don't want your mail going to your old address. So, you should update your address information the moment that you get the keys and put your moving plans into motion.
Who do you have to contact about your change of address?
USPS
The IRS
The DMV
Your bank
Your credit card companies
Your utility companies
Your insurance companies
Your medical providers
Your subscription services
And, of course, you'll want to update any friends or family members that will want to contact you or come for a visit. You'll want them to be in the loop.
Once you've followed these steps, you can get excited about moving in. You can pack your boxes and get ready to settle into your new home.
Financial Decision Every Parent Should Make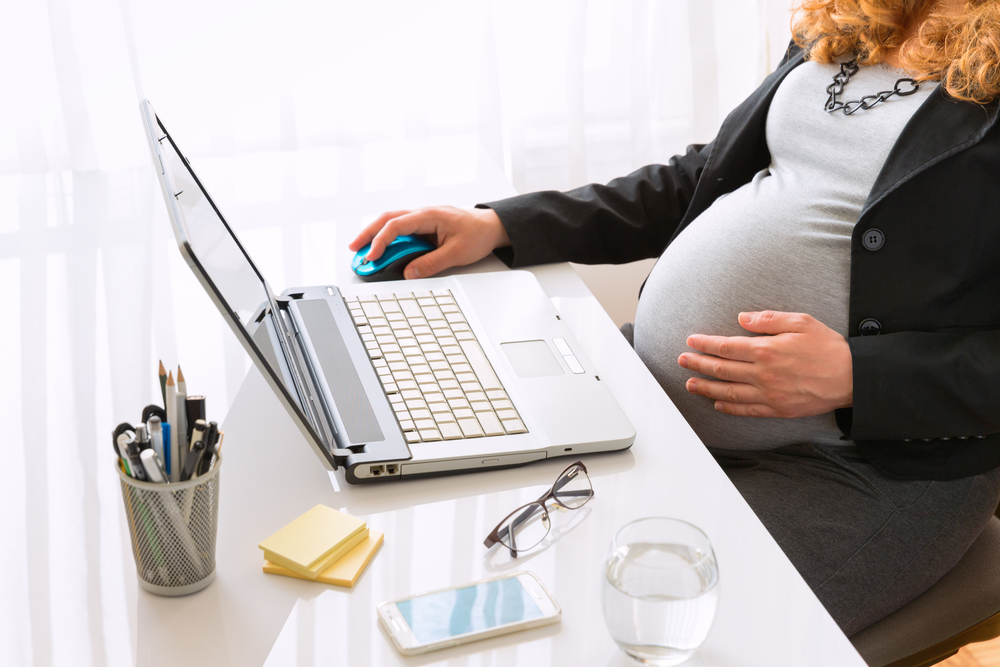 Parenthood is the most transformative experience in many people's lives. For the first time in your life, you are not only accountable for yourself, but for another person as well. However, having a baby carries with it a great responsibility for future planning, which requires effective management of current spending and the creation of a reliable investment strategy.
Whether you're the parent of a newborn or an adolescent, here are ten critical financial decisions you can make to ensure the well being of your family in the long run.
10 Financial Decisions Every Parent Should Make
#1 Update Your Health Insurance Policy
When considering the child's well-being, health insurance should be a top consideration. This is because medical problems are unexpected and may quickly deplete your financial resources, leaving you drowning in debt. If you want to preserve your newborn child's health and ensure that he or she is covered if a medical emergency occurs, obtaining complete health insurance is the way to go.
#2 Invest in Term Life Insurance
When many new parents realise they should get life insurance, they often wonder if it is really necessary. If you're at a stage in your life when a spouse, kid, or another family member financially depends on you, the answer is an emphatic yes. As with other types of insurance, life insurance is meant to financially safeguard you and your family against worst-case circumstances in return for a monthly fee.
#3 Create a Will
It is vital to put plans in place for your children in the case of your unexpected death or any tragedy. A will helps establish a plan for the distribution of your property and also name a legal guardian for your minor children. The majority of individuals identify their children or a surviving spouse as beneficiaries of their accounts, guaranteeing that they get whatever assets or money they own.
#4 Choose a Doctor Who Is In-Network
Choosing an in-network primary care doctor is critical since newborns need routine checks. Selecting an in-network paediatrician is as easy as contacting your insurance provider. Additionally, you may choose to get references from friends and relatives.
#5 Invest in a Downpayment on a House
A child's well-being depends on having a stable place to live. In light of these and other reasons, expectant parents should begin arranging for sufficient housing at the earliest opportunity. Financial discipline is required to save for a down payment. A 50-30-20 budget should be followed which allocates 50% of your take-home pay to fixed expenses, 30% to non-essentials, and 20% to downpayment savings. 
#6 Purchase a Vehicle
From medical visits to daycare and even just getting to work, it's critical for new parents to have a dependable mode of transportation. If purchasing a vehicle with your own funds is not an option, several financial institutions and dealerships provide new or used automobile loans. At a minimum, expectant parents should get acquainted with the public transit options available in their region.
#7 Establish an Emergency Fund
Unemployment is stressful in and of itself, but it becomes much more so when your family is expanding. That is why opening a savings account as an emergency fund that will cover six to twelve months of living expenditures in the case of a layoff or change in job is beneficial. An emergency fund offers a comfortable buffer for new parents while they look for work and should be set according to the new family budget.
#8 Create a Family Budget
To assist with expense management, new parents should establish a household budget. Certain costs, including diapers and new toys, are ongoing, while others, such as a stroller or car seat, are one-time purchases. It will be beneficial to understand which "upfront charges" will have a momentary impact on your wallet and which ongoing costs will have a long-term effect on your budget.
#9 Save for Education
There is a lot of time to start saving for college while your kid is only a few months old.
However, the sooner you begin, the better. Years go by faster than many parents imagine, but achieving your objective is easier if it's broken up into little chunks. Even if your baby decides not to go to college, the money you give them might help them plan for their future.
#10 Save for Your Retirement
With so many details to keep track of about your kid, it's easy to lose track of yourself. When it comes to investing for your retirement, there are a variety of options available, from public provident funds to mutual funds. The sooner you begin saving for a retirement corpus as part of your financial planning, the more you may save.
Conclusion
While saving, investing, and preparing for the future may not guarantee anything, they do provide a greater opportunity for your family to thrive, especially in unpredictable times. These ten prudent financial measures are an excellent place to begin