Why Practice Your Right to Freedom of Speech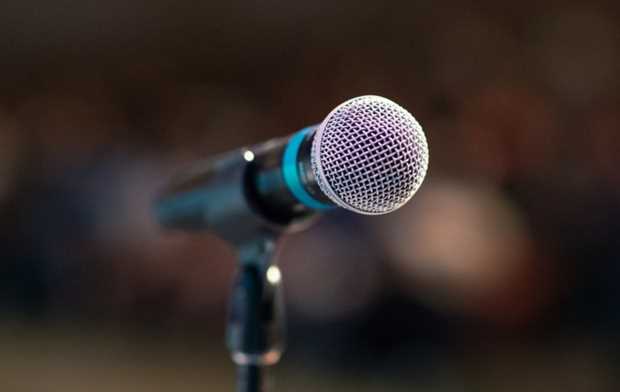 We have eyes, a brain, and the ability to speak. Whenever we see something that we perceive as wrong, we can and we should talk about it. Many of us prefer to stay aside and ignore anything that could consume our energy.
There are already so many things wrong with this world that they think it wouldn't make any difference even if they speak about it. This article argues why you should practice your right to freedom of speech and speak against the bad.
Our Ancestors Fought for It
It was not easy to secure the right to freedom of speech. Leaders in many countries had to fight dictators to make this law. Powerful didn't want us to have this right because they knew it could be dangerous for their throne.
The general public is most powerful when it keeps speaking up. It is nothing more than a herd of sheep if it lets those powerful people direct it any way they want. You should write against things wrong with this world and publish it with The Doe. They will keep your identity anonymous to protect you.
Silence Means You Agree
If you don't speak up, it means you have no problem with it. Bad people will keep doing bad things knowing that no one is going to stop them. You are approving their actions by not saying anything.
You are becoming an accomplice in their wrongdoing because you didn't even try to stop them. If you think something is wrong, you should make it clear. You don't necessarily have to put yourself in danger by speaking the truth. There are many ways to stop them while keeping yourself safe.
You Stop Them Right There
When you speak out, you stop them right there. It shows them that they can't keep doing as they please. We were born free and we all deserve to live free in a world where bad people are not allowed to do as they please.
It wouldn't be a big problem if their actions were just limited to them. However, we can't allow anyone to exploit their power and make the lives of other people difficult.
They Could Make You the Next Target
If you are silent when they are doing something wrong to someone else, you should know that you could be their next target. They will not stop until someone will stop them.
Many of us look the other way thinking it doesn't concern us. However, it does concern every citizen because you are promoting a wrong culture and anyone, including you, could be its next victim.
It Sets an Example
When you speak up, others notice and follow in the same footsteps. You set an example and become an inspiration. It's difficult for the first person to start. It becomes much easier when someone is already taking a stand.
You should fulfill this moral obligation by doing what you can and getting others to join you in the cause. This is for a better world and a better future for current and coming generations.
Is your MATLAB homework challenging?
You'll probably use MATLAB to tackle certain tasks if you're studying courses like software engineering or computer science in college or university. Regardless of how much you like studying that subject, you will be required to complete a number of MATLAB homework assignments that may get tiresome.
It's important to realize that learning MATLAB has its own set of difficulties. It demands focus and expertise, in addition to being a complicated programming language. Therefore, if you're having trouble completing your tasks considering the time limits or a lack of insight, here are some tips to assist you.
Hacks to score well in MATLAB homework
Students may struggle with MATLAB homework and projects for a variety of reasons. One of the main reasons is the possibility of students lacking the necessary abilities and efficiency to complete tasks successfully. The other reason is that they don't value time management and don't follow the planned schedules. Moreover, some students pay relatively less attention to MATLAB assignments, resulting in unsuccessful assigned tasks. We are giving MATLAB programming assistance in the form of these hacks to address such difficult circumstances.
Follow the given instructions carefully
You do not need to be an expert in MATLAB. At the very least, you must be able to follow the assignments' precise instructions. Mostly all students' issues arise from failure to type commands exactly as given.
Go back to the fundamentals
MATLAB is not an easy part of computer software that can be learned in a night. It will be hard to manage until you have a good understanding of the fundamentals. You have to take a break and do some quick research on the topics that your homework is based on.
Research online
Before you start your MATLAB homework, be sure you have done some online research on it. Research is a powerful tool for accumulating information and aiding the process of learning.
Apply different methods
If you have more than enough time, try to solve problems with different methods. Compare the answers of all the solutions you found.
Understand the commands and their usage properly
To proceed, thoroughly go through the MATLAB instructions. Practice all of the examples related to the assignment problem to ensure that you clearly understand the commands and their usage.
Proofreading and editing
The last and other crucial tips in solving MATLAB assignments are proofreading and editing. Reconsider the problems; go over your assignment again and again, look for the gaps, mistakes, and other errors, and find the solutions to fill in the gaps. Make sure your solutions are both well-written and accurate.
Conclusion
These are tried-and-true methods for achieving top marks and passing classes. Because the only way to achieve excellence is through study, being persistent and concentrating on end objectives will make completing MATLAB assignments a lot less tedious. As soon as the positive results begin to pour in, it will seem that there is less work to be done.
Tips On Using Flow Chart Template For Your Fitness Goals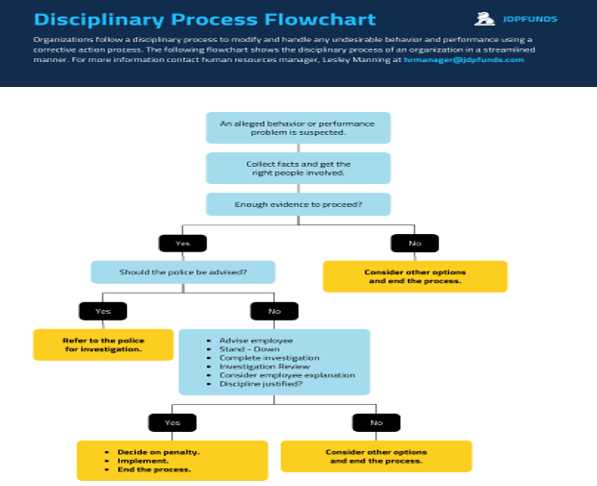 Flow charts are used in various fields to depict different processes, services, or procedures. These charts are especially helpful for making complex tasks simpler and easier to understand. The best part about flow chart templates is that they can be downloaded from the internet without having to pay any money for them.
With a wide range of free flow chart templates available online, it becomes difficult for one to pick the most appropriate template for their purpose. This article provides some tips on how you can choose the perfect flow chart template for your fitness goals:
Venngage
Check Structure And Layout Of Process Flow Chart Template
Flow chart templates must always be checked about their structure and layout before being used. The most important points that should be considered while checking structure and layout include font style and size, headings, connection lines between different objects in the chart, standard alignment of text and images in each section of the chart, etc.
Group workflow flow chart template is one of the most popular and widely used online flowcharts available anywhere on the internet aside from pie chart maker. It can help create a visual representation of any system consisting of multiple components having distinct roles that need to act together to achieve specific goals.
Edit Your Blank Flow Chart Template Often
It is advisable to always review and edit flowcharts before using them for important tasks and projects since even the best and most detailed flowchart can become useless if it refers inaccurately to some parts of a system or process.
Prepare Yourself Well Before Creating A Template Flow Chart
You must know how to properly format your text into blocks and shapes that can be easily understood by users who view your flowchart.
While using a template from the internet is simple and easy, you must always seek the help of professionals when creating complex flowcharts since they will be familiar with various types of templates and can help you choose the best one for your requirements.
Check Font Style And Size Of Free Flow Chart Template
Flow charts work best when they are created using ample space so that nothing appears overcrowded or cramped. A well-designed flow chart template should allow plenty of headings and bullets to be inserted by the user without having to reduce the font size or use any fancy formatting options.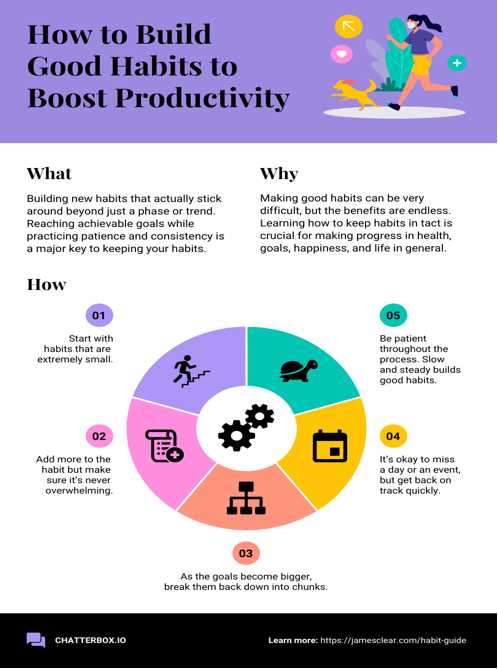 Maintain Headings Of Flow Chart Templates
The headings included in a flow chart must clearly explain what each step entails. In addition to being informative, these headings should also have an appealing look. Different fonts for the main heading as well as sub-headings should highlight their importance on the screen. Font style and size can be used to make headings stand out from the other text in the chart.
Use Connection Lines
Connection lines can be especially helpful while creating flow charts for beginning a process, merging two paths to get to a common endpoint, or depicting relationships between different components of a system. The thickness and color used for these connection lines should create a visual impact without overwhelming the user with too many details.
Follow Proper Alignment Of Flow Chart Sample Template
Flow charts that lack alignment tend to look cluttered and confused. Each object in a flow chart template has its place and purpose, which must be highlighted using proper alignment, font style, and size, etc. For example, bullet points must be aligned horizontally so that each header stands apart from others in the list. Text within bullets should also be well-aligned.
Create Standard Size Of Template Flow Chart
Flow charts must always be created in a standard size and shape to ensure that they can easily fit into other applications such as presentations and business reports. They should also feature enough space for inserting text, headings, and images anywhere on the chart.
Check out Venngage for a wide range of Flow Chart Templates for your fitness goals for the year!
Enhancement Flow Chart Template By Adding Diagrams
Some flow chart templates allow you to enhance them by adding shapes such as diamonds, circles, etc., to represent different options available to users. If your template allows this option, it will help improve the overall layout of the chart.
It is quite easy and simple to download and use the fitness goals flowchart template online since there are plenty of websites offering these templates without having to pay any money for them. A flow chart can be very useful in explaining different aspects of a system or service. These templates are not only used for business purposes but also to explain processes related to sports, fitness, health care, etc.
Conclusion
Flow charts are great for this because they can be viewed as a map of how to achieve your desired goal. A flow chart template is an easy way to create one of these maps and it all starts with identifying what steps need to be taken for everything to go according to plan.
MBA in HR & Finance: Old is gold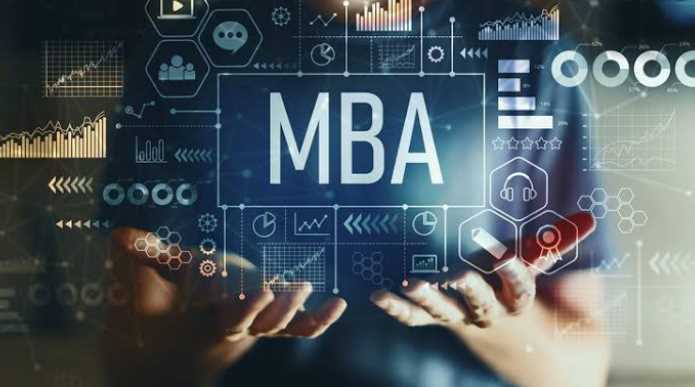 Human Resources (HR) and Finance are two of the key domains in any business organization. As a result, MBA in HR and Finance are two of the earliest specializations that B-schools started offering. Although a number of advanced specializations have come to the market in recent years, the reign of the core areas continues unabated even today.
For graduates, an MBA in Finance or an MBA in HR represents a golden ticket to employment. Since finance and human resources are critical to all organizations' success, employment in these two areas will never fall out of fashion. Not only will you be hired but also there will be ample opportunities to diversify your career afterward.
In this article, we are going to talk about how MBA in Finance and HR continue to dominate the job market. Even though there is sufficient attraction for the advanced specializations, the core areas have a much wider scope when it comes to employability.
However, students can be confused about whether they will lose out on the trend if they join either Finance or HR. But that's purely a myth as you can do a lot more with the two specializations.
Doing more with a core specialization
It is very important to network hard and well if you want to be successful in your career. This is especially true for students in core areas who are looking to diversify. You may want to work in Digital Marketing or Sports Management and believe it or not, an MBA in HR or Finance is not a barrier in that.
The only thing you need to keep in mind is that you need industry exposure in the preferred domain of your choice. Needless to mention, even these specialized domains have elements of Finance and HR in them, and you can be quite successful if you take the right steps.
A good institute can significantly boost your chances when it comes to building the network. It will connect you to professionals and experts in the industry who would then become conduits of opportunities for you in the future. Therefore, every person you get to know is ultimately an asset for the future.
Remember that with a core specialization, it is never too late to find an alternative route to the niche industry of your choice. You can start working in the finance sector in an industry of your choice and move to your preferred industry at a later stage in your career. In fact, it will help you to join higher positions right away.
With sufficient experience in your bag, whether it was at a start-up or a top MNCs, you can certainly make your dream job a reality. An MBA in Finance and HR can go a long way in building a successful career for you, especially if you manage to graduate from a top college.
What's even more important to remember is the fact that the alternative route will get you a better CTC when you switch. With experience,  you will be a valued professional no matter where you go, because the recruiters will be able to trust your skills.
The right choice of institute
This is perhaps the most important thing when it comes to making the most out of your MBA degree. A good institute can leverage your potential so that you can make the most out of it. They focus on industry exposure and hands-on learning so that an MBA in Finance or HR is ultimately about how to work in real-life situations.
Institutes bring internship opportunities for students through collaborations with different corporate partners. Talks by industry experts, successful alumni, and placement training prepare students adequately for the challenge that lies after graduation. Following this experience, candidates become highly employable, with the ability to impress HR easily.
Many top institutes offer MBA in HR and Finance with a focus on global exposure. Through Study Abroad Programme (SAP) or flagship, global exposure programs students become familiar with the norms and culture of global business practices. It is a significant asset that can completely change the career of a graduate.
Conclusion
Finally, to sum it up, an MBA in HR and MBA in Finance is highly valuable degrees in the industry even today. Even if you wish to make it big in a niche industry, the degree can significantly maximize your chances. If you network well, make the right choices, and choose the institute that suits your ambition best, no one can stop you from achieving success in your field.