How Education Impacts Culture?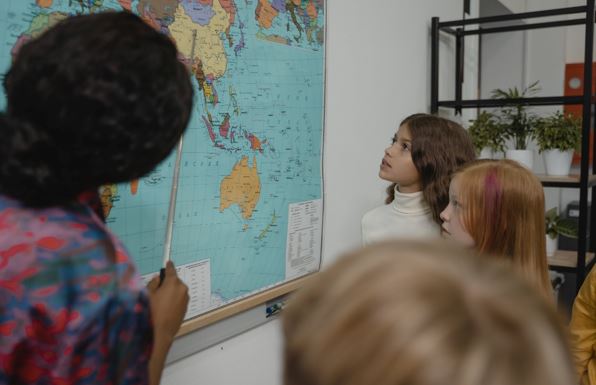 Education is an evident driver of cultural transmission- and, in some cases, transformation. It is challenging to comprehend this relationship because both education and culture are notoriously difficult to define precisely.
If we speak about educational institutions in general, they have two aspects: transformational and reproductive. Education has a causative impact on culture in an ideal world and vice versa and will reproduce the good while transforming the bad.
The education system's primary goal is to pass on cultural heritage to future generations.  It also assists the youngers with adjustment to any changes that have occurred or are anticipated in the future. Education is in charge of infusing all cultural values in everyday life.
It all starts in primary school, where the youngster learns the significance of living a life based on values. It solidifies culture, and culture emphasizes ethical knowledge, values, traditions, etc. It assists individuals in positively adapting to their natural and social environment.
You will see that the culture of one society may value education, and success depends on your level of education. We see that educated personnel come up with solutions to the problems in a much easier way. They contribute to raising people's living standards, most probably because they have discovered newer, more effective ways to make life easy through learning and interactions.
Besides, education helps individuals create a lasting change by formulating policies and these policies help transform the culture of societies. It gets even better because most educational institutions offer online degree programs like a masters in education policy to help students improve the education system. Students can do this through innovative, evidence-based, and anti-racist policy formulation that assists in reshaping the perception of education.
Following are some points that highlight the impact of education on culture.
1.      Transmission of culture
Education is a concerted endeavor to maintain a culture. It passes down existing beliefs, values, and traditions onto the next generations. The transmission methods may differ in each context, but without this, society's survival may be the most difficult challenge.
It can also affect the growth and progress of mankind. The education system has modified teaching techniques, held conferences, and published papers to direct the acquisition of cultural knowledge, skills, and attitudes into social change. All of these things come together to build a personality that emerges during the process.
2.      Preservation of Culture
By maintaining cultural legacy from the past to benefit current and future generations, education helps instill purposeful and well-designed techniques. Education provides opportunities for youngsters to become acquainted with their cultural treasures and support for sustaining them.
Students are known as the directors of future trends. By educating them about the significance of the culture, we can make considerable efforts in imparting knowledge. A well-informed individual is more likely to integrate cultural norms and values with everyday life.
3.      Adaptation to diverse cultures
Education prepares a person to adapt to changing cultural forms and patterns to live a better and prosperous life. It promotes acceptance and prepares for challenges in a diverse environment. Old cultures are modified over time and with the changing pace of technology.
Learning new customs, languages, and traditions is difficult. However, through education and awareness, one can look forward to adapting to the new cultures. Wilhelm Meya is of the view that education imparts the benefits of adaptation and enables us to live and learn with new people and bring new ideas from different cultures.
4.      Making changes in the existing culture
The most critical role of education is to change present cultural patterns in response to changing societal requirements. It promotes the culture by replacing old and obsolete cultural forms and reorienting them to meet the needs of time and man.
Education contributes to the development of culture by constantly restructuring and reconstructing human experiences. Globalization is bringing about cultural transformation, which is impacting the educational paradigm. As a result of cultural shift, cultural competency and institutional culture are two new evolving terms.
5.      Development of personality
Education shapes and molds the personality, an essential aspect of culture. It cultivates pupil confidence. They get the opportunity to sit with people from different cultures, communicate and befriend them.
Healthy communication helps in learning new things, and they continue to weave a web of connections with other people in a society. It provides a strength-based perspective to the students on acquiring positive conduct, engaging in the community, and supporting academic and behavioral success. It influences the behavior of individuals desirably.
6.      Help in restoring humanity through cultural diffusion
Cultural diffusion instills a good self-concept in students and equips them to work actively towards structural equality.  Modern cultural values such as cooperation, unity, mutual understanding, and empathy contribute to humanity's long-term survival. Education helps in disseminating these values in students.
Communicating in this age of influence is the best medium to practice transparency, be genuine, and be more kind. Since technology is taking us away from being human, there are still many things we can learn from indigenous people belonging to varied cultures, who emphasize restoring humanity by bringing learning into practice.
Final Words
Besides all the pointers mentioned above, education also helps in getting rid of cultural lag. Since culture takes time to catch up with innovations, technological advancements, and creativity, education acts as a catalyst by bringing awareness and imparting knowledge about the benefits of adopting new ways and technology.
Education works as an integrative force by expressing principles that unify disparate sections of society. Finally, it is vital to instill the significance of education and value-based life for genuinely sustainable growth.
Online Learning vs. In-Person Classes: What's Better?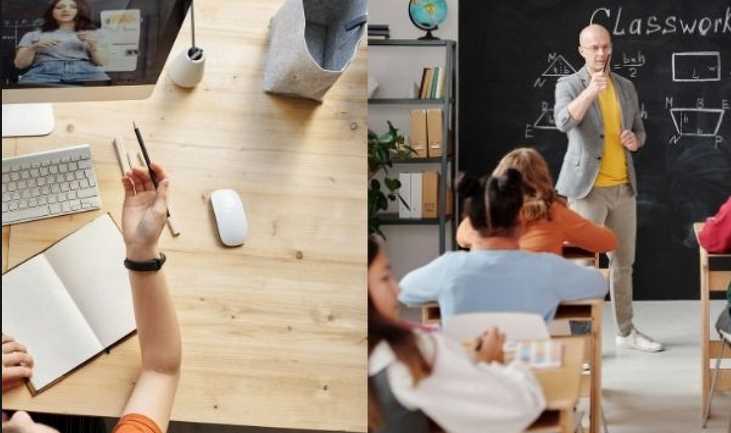 Online learning has been available for some time, but the launch of remote learning during the pandemic changed how many institutions approach it. Consequently, the online vs in-person learning debate on the better one has become more critical than ever. How do they stack up against each other?
It is undeniable that digital learning is one of the most valuable assets – and online education certainly has its advantages. However, will the world triumph as it returns to a new normal? Or is there nothing that can rival face-to-face learning in a classroom and beyond? Let's look to determine this in the following sections of this post.
What is Online Learning?
With the advent of technological innovations, online learning is gaining popularity. It involves learning over the internet. Alternatively, it is called distance learning, e-learning, or remote learning. Online learning can take place either synchronously or asynchronously.
Synchronous learning occurs when education and instructions occur simultaneously but not in the exact location. For example, synchronous learning is when a lesson is taught online via video streaming from a teacher located in one place to a group of students working from home. With asynchronous learning, instruction and learning coincide at different times and places. Students may view a lecture after the teacher has registered it and logged on later.
Advantages of Online Classes
In an age where many are opting for online degrees, what are the benefits of doing so? Here are the advantages of online learning:
Provide Greater Accessibility
Online classes are ideal for people without access to in-person classes or who are considering returning to school but need to meet other commitments. With online courses, more people have access to formal education. Ultimately, students benefit from removing the barriers to in-person instruction, allowing them to choose when they want to do their coursework online.
Provide Self-Paced Learning and Flexible Schedules
Online learning is an excellent alternative for people who dislike the structure of in-person classroom meetings. It allows students to learn and work at their own pace, and they can set their schedules. Flexible scheduling allows students to choose the learning environment and class schedule that work best for them.
Cheaper Than In-Person Classes
Because traditional schooling includes in-person experiences, it is more costly than online schooling. Online classes have become increasingly popular among prospective students because of their affordability, convenience, and lower cost. For instance, a student can easily access several affordable course materials from online tools like Studocu. It's an excellent website for accessing study documents on the go from several universities.
Disadvantages of Online Classes
Although virtual classrooms have many positive aspects, they lack one crucial thing in-person classrooms have:
Lack of Engagement
It's hard to maintain a relationship between a teacher and a student when studying online. A lack of connection during online classes causes students to lose focus. Because students must watch and memorize, they usually feel hesitant to learn when they take online courses.
What is In-Person Learning?
In-person learning involves face-to-face learning. Learning and instruction take place simultaneously at the exact location.
It refers to delivering education or training in a classroom using traditional or project-based methods. Students benefit from this education by gaining meaningful real-world experience and connecting with their teachers.
Advantages of In-Person Learning
Here are the key advantages of in-person learning:
More Personal Interaction
Face-to-face interaction enables instructors to see subtle problems and identify learning issues. Students quickly ask questions and interact with their peers during events, conferences, or seminars. There's also interpersonal contact between teachers and students. It creates a sense of community between teachers and their students that doesn't exist in online courses.
Easy Expert Access
The physical class connects you to experts with no virtual walls. You enjoy instructional interaction and in-person education rather than burying behind a screen. A physical classroom gives you instant access to experts, which is hard to find today.
Possibility of Asking Questions in Real-Time
There are real-time questions you can ask, and you can chat with other teachers after classes. It allows you to ask questions and share your thinking process. It helps you correct mistakes, reduce confusion, and increase your interest in a topic.
Disadvantages of In-Person Learning.
In-person lectures require you to travel to the location of classes, unlike online learning, which is accessible anywhere and anytime. With numerous responsibilities, that can be time-consuming and inconvenient for students. People with careers may also find it unsuitable for education. Besides, it's likely to cost more.
Takeaway
It's challenging to determine which is best with the online learning vs in-person learning debate, considering each learning sphere's advantages and disadvantages. There is no clear winner in this, but what is apparent is that the most effective method of supporting academic outcomes is to create active learning communities both within and outside the classroom.
Remote Working Mistakes to Avoid Making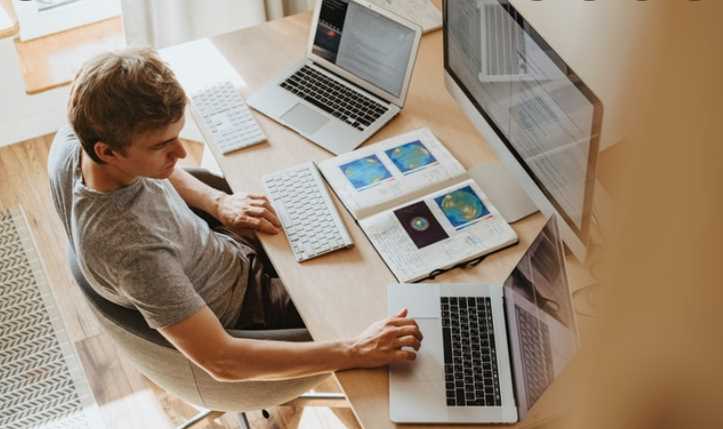 Whether you are setting up a company that does remote working in some capacity or you are entering a phase of your career in which you are doing this, there is no doubt that there are plenty of mistakes that exist along the way. Making sure that you do not fall into any common traps should certainly be one of your top priorities. So, here are a few to make sure that you avoid.
Not Having a Dedicated Working Environment
If you simply do not have a dedicated working environment, to begin with, you are much more likely to end up in a situation in which the distractions start to take over, and you are simply unable to do your job properly. Therefore, you should certainly be taking the time and effort to ensure that you have the right dedicated working environment. Ideally, you will be able to close the door to the world around you, but if this is simply impossible, you should at least have a corner of the room that you are able to personalize as and how you would like to.
Not Having the Right Equipment and Software
Next up on the list, you could be facing the potential problem of not having the right equipment and software in place. Obviously, this is going to be making your job an awful lot harder than it strictly needs to be. Therefore, you should certainly take the time to make sure that you are investing in everything that you are going to be needing on this front. At the same time, you also need to be looking at the software that is going to make your job an awful lot easier, such as the message broadcasting service at BoomerangMessaging.com. Without being able to be in constant communication with your staff members, all sorts of issues are going to arise as a direct result of this.
Poor Management of Time
There is no doubt that when you are working in a remote capacity, you can certainly feel the time out in front of you stretching long into the distance and feeling like it is simply going on and on. However, if you do not manage this time properly, you can easily end up in a situation in which it just gets away from you, which is obviously not what you want to be happening at all. Therefore, make a special effort to ensure that your time is always managed in the right way. This looks different for different people, but a good idea is to set out at the start of each day what is going to happen ahead of you.
These are just three of the common remote working mistakes that are made. By making sure that you avoid each and every one of them, there is no doubt that you are going to find yourself in a stronger situation that helps you to achieve all of your goals in a successful manner.
How To Save Energy: Tips For Reducing Your Electricity Usage – Paul Favret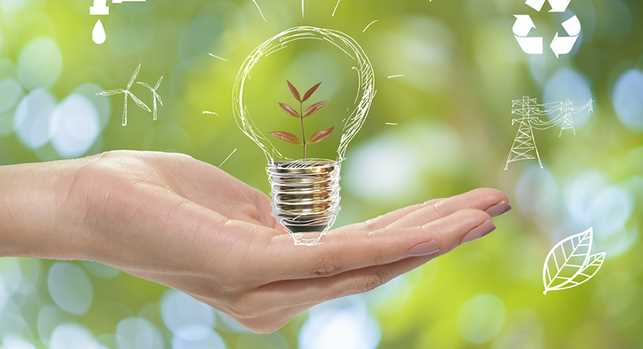 Saving energy is important for two reasons: it helps the environment and can help you save money on your electricity bill. In this blog post, we will discuss some tips for reducing your electricity usage. Implementing these tips from experts like Paul Favret can help you save money on your monthly bill, and it can also help you do your part to reduce your carbon footprint. Let's get started!
Understand why saving energy is important
The first step to saving energy is understanding why it's important. As we mentioned, saving energy helps the environment and can also save you money. Reducing your electricity usage helps to reduce greenhouse gas emissions, which are responsible for climate change. Additionally, using less electricity can help to conserve resources like water and coal.
Learn about your electricity usage
The next step is to learn about your electricity usage. Your electricity bill will list the amount of energy you've used over a certain period of time, usually one month. You can also find out how much energy your appliances use by looking at their wattage rating.
Wattage is a measure of how much power an appliance uses. The higher the wattage, the more electricity the appliance uses.
You can also find out how much energy your home uses by looking at your energy audit. An energy audit is a report that shows how much energy your home uses and what improvements you can make to reduce your usage.
Your local utility company may offer free or discounted audits.
Implement tips to save energy
Once you understand your electricity usage, you can start implementing tips to save energy. Here are a few tips to get you started:
– Use energy-efficient light bulbs: LED bulbs use less electricity than traditional incandescent bulbs.
– Turn off appliances when you're not using them: This includes lights, TVs, and computers.
– Use a power strip: A power strip can help you save energy by allowing you to easily turn off multiple appliances with the flip of a switch.
– Educate your family and friends about saving energy: Spread the word about why saving energy is important and share your tips for reducing electricity usage.
Monitor your progress and make adjustments as necessary
After you've implemented some energy-saving tips, it's important to monitor your progress. Check your electricity bill to see if your usage has decreased. If not, try implementing additional tips or make adjustments to the ones you're already using.
For example, if you're using a power strip but find that you're still leaving appliances plugged in, try using a timer to turn off the power strip after a certain period of time.
Saving energy is an important way to help the environment and save money. By following these tips, you can make a difference. Try implementing some of these tips today and see how much you can reduce your electricity usage.
Thank you for reading! We hope that you found this information helpful and that you will be able to implement some of these tips to save energy in your own home. Saving energy is important for the environment and it can also help you save money on your monthly electricity bill. If you have any questions, please don't hesitate to contact us.