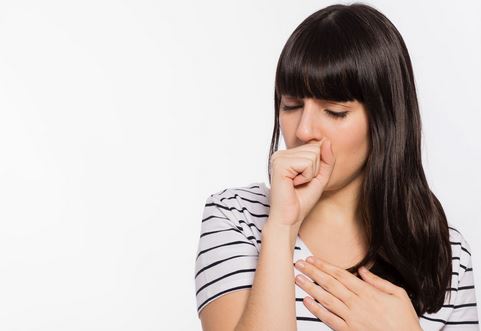 Description
Whooping cough is a highly contagious and acute respiratory infection. It can affect everyone and is caused by a bacterium known as Bordetella pertussis. The infection is common in infants, children and the elderly. However, it can be prevented with pertussis immunization vaccine. In adults, the infection often occurs due to a poor immune system. Research shows that adults who develop whooping cough are those who might have developed their immunity from childhood vaccination that reduces as they grew up. Whopping cough is characterized by bouts of cough. This is often observed in the second or paroxysmal state of the disease. Despite being an acute and a highly contagious infection, it can be managed using home remedies as well as antibiotics. If not managed, it can easily developed further and cause a secondary bacterial pneumonia. This is a common complication of whooping cough.
Causes
Whooping cough is caused by a bacterium, Bordetella Pertussis. It often attaches itself to the lining of airways of the respiratory system. It attaches itself to the upper side of the respiratory system and causes whooping cough by releasing toxins. These toxins cause swelling and inflammation of the respiratory system.
Whooping cough also occurs when you breathe bacteria that are present in droplets released by a sick person. When a sick person coughs or sneezes, the droplets that come out contain the bacterium. Being a highly contagious disease, if you breathe in the bacteria, you will be infected. In most cases, infants and children contract the infection from caretakers and parents who may not even know that they have whooping cough. It is easy to spread the infection during its early stages.
Symptoms
Whooping cough develops in different stages. This is one of the reasons as to why you may live with the infection and pass it on to others without your knowledge. The delay is however an incubation period and it takes about 6 to 20 days for symptoms of the disease to occur. When infected with Bordetella pertussis bacterium, the first symptom will be mild and it develops with time. Early symptoms of the disease are similar to those of common cold. Therefore, it is easy to ignore them. They include
Blocked and runny nose
Watery eyes
Sneezing
Irritating and dry cough
Sore throat
General tiredness and a feeling that you are generally unwell
Infants may cry
These early symptoms will last for one or two weeks before they become severe. The second stage of whooping cough is characterized with intense bouts of cough. This stage is known as paroxysmal stage with symptoms ranging from
Intense coughing
Heavy phlegm when you cough
A whoop sound after coughing is common in elderly persons or adults
Vomiting especially after a cough and is common in infants and children
Fatigue and redness of the face because of intense coughing
Cough bouts at this stage last between one to two minutes. In a day, you can have up to 15 bouts and will last for at least 2weeks.
Gagging, gasping and temporary shortage of breath infants
In extreme cases, infants may become blue and choke whenever they cough
It is with no doubt that whopping cough symptoms are quite similar to those of a common cold. It is therefore important to be keen on these symptoms especially in infants and young children. Infants can choke or gasp to death and is often a complication of whooping cough. Visiting a doctor is highly recommendable for proper diagnosis and treatment of the disease. A medic will prescribe medication. Additionally, whooping cough can managed efficiently using home remedies especially during its initial stages.
 Home Remedies
There are many home remedies for whooping cough including the use of garlic and ginger among others.
Garlic is one of the best and effective home remedies for whooping cough. Make garlic syrup and give five drops to a sick person. A teaspoon of the syrup should be given 2 to 3 times a day for effective treatment of whooping cough.
Ginger is also an effective treatment for whooping cough. Mix fresh ginger juice with a cup of fenugreek decoction and honey for taste. The decoction provides a diaphoretic effect that helps in the treatment of the disease.
Almond oil is additionally an excellent home remedy for whooping cough. Mix five drops of the oil with ten drips of onion juice, preferably white onion juice and ginger juice. The treatment should be used thrice a day for a fortnight.
Radish is also an incredible home remedy for whooping cough. Mix radish juice with honey and rock salt. Take the juice thrice a day until the cough goes away.
Turmeric is quite effective in treating alleviating whooping cough symptoms. It is a natural medicine and can eaten raw. You can also get powdered turmeric and take a pinch twice a day.
Raw onion relives whooping cough. Chop a fresh onion and extract its juice. Mix the juice with honey and leave for five hours. Have a tablespoon of the juice daily until the cough goes away.
Additionally, you can use calamus to treat whooping cough. It is a highly effective herb. Have a pinch of roasted calamus with a teaspoon of honey. The treatment is quite effective because it is an antispasmodic therefore; it helps to prevent severe bouts of cough in children and in adults. However, give it in smaller amounts to kids for the best results.
You can also treat whooping cough using raisins. Prepare a sauce by grinding 100gms of raisins in regular drinking water and add 100gms of sugar. Heat the mixture on medium heat for ten minutes. Preserve the sauce or rather the liquid you obtain after heating and have a teaspoon once or twice a day to treat whooping cough.
These remedies are quite effective in treating whooping cough. However, it is imperative to take a lot of water when under treatment. Whooping cough can cause dehydration especially in children and the elderly. To prevent such incidences, drink plenty of water, eat a lot of fruits and vegetables and soups.
Additionally, give a child plenty of fluids to provide energy. Note that a child loses a lot of energy when he or she coughs. Plenty of fluids will replace lost energy and prevent dehydration. Hold the child in a calming manner, let the baby rest in a calm environment and if the baby is younger than one year, let him or her lie on the side or on the stomach rather than the back. This is to ensure that no chocking occurs when the child coughs.
Give smaller and frequent meals to prevent vomiting. Mist vaporizer and a humidifier will also help to loosen phlegm, sooth the cough and loosen secretions to prevent choking in children and the elderly.
Ensure your environment is clean and free of pollutants and irritants that can aggravate your cough. Stay in a dust, smoke, fume and aerosol free environment. Additionally, keep warm and get plenty of rest to enhance quality treatment. Epsom salts baths are relaxing and enhance treatment of whooping cough.
Diet
Diet is very important in the treatment and prevention of whooping cough. Ensure a well balanced diet for a sick child. This should be given in smaller and frequent amounts. Additionally, give plenty of fruits and soups especially during the initial stages of the treatment. It helps to clear whooping cough.
Fruits and foods that are highly nutritious should be given in plenty. It helps to boost the immune system of a child or a sick person. A diet that is rich in vitamin C is very important. Consider broccoli, cabbage, spinach and light food. This is for easy swallowing bearing in mind that coughing is quite painful and can cause swelling and irritation of the throat.
For infants, it is important to breast feed efficiently. Breastfeeding for the entire treatment period is highly recommendable. This is because breast milk supplies all nutrients and gives the baby energy. Avoid milk and any other milk product. This is because it builds phlegm that can easy choke the baby and lead to death. If possible, get a standby oxygen just incase asphyxiation occurs. You can give the baby plenty of fruit juices and water to prevent dehydration especially if whooping cough is accompanied by vomiting and diarrhea.
 Prevention
Whooping cough is a preventable disease. It is important to maintain proper hygiene in your home to prevent the disease. If anyone is infected, it is essential to prevent the spread of the disease. Wash hands regularly especially when touching items used by a sick person. If you are an adult, take antibiotics for five days before going anywhere near the children to prevent spread of the disease.
Whooping cough can also be prevented efficiently through an immunization vaccine. Being an epidemic problem, medics recommend immunization of children at the age of 2months. 5 shots will be given until the age of 6years. The vaccine is known as DTap and it helps to prevent whooping cough at childhood and during adulthood.
Additionally, it is essential to adopt a healthy lifestyle. Eat healthy to boost your immune system and to prevent whooping cough.
Top 5 Factors to Consider When Choosing a Cosmetic Dentist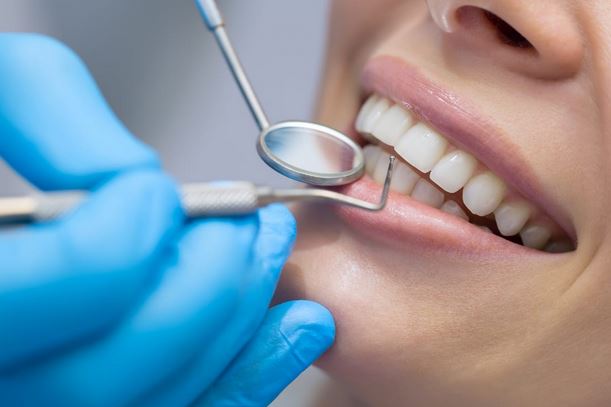 If you need cosmetic dental work done, you're probably having a hard time choosing between all of your options for dentists. If your hometown is like most others, there are probably several dental clinics in your area.
Fortunately, choosing a cosmetic dentist doesn't have to be overly complicated. You just need to know what to look for.
That's what we're here for. Keep reading for a quick guide on everything you need to consider to find the best cosmetic dentist for your procedure.
1. Availability and Location
First, you need to think about your own schedule and need for convenience. Improving your dental health is important, but you shouldn't have to wait months or travel hundreds of miles to get cosmetic dental care.
As such, reach out to the local dental clinics to find out how soon they can fit you in. You should also find a dental clinic that's near your home or place of work.
2. Patient Reviews
Once you have a few dental clinics in mind, choosing a cosmetic dentist will be easier if you do a little research. Visit the website of each dental clinic to find patient reviews and testimonials. You need to learn what other people have to say about the clinic's dental services.
Just as importantly, look for before-and-after pictures of the procedure you want to be done. This is a good way to get an understanding of what the cosmetic dentist is capable of in terms of results.
3. Pricing and Insurance Compatibility
Now, let's talk about comparing dental fees. The price of your desired procedure can vary from dentist to dentist. However, you also need to consider your insurance compatibility.
Does the dental clinic work with your insurance provider? Does your policy cover the cosmetic dental procedure you want?
While it's important to find affordable pricing, don't sacrifice quality dental services for a low price. The results of your procedure can affect your appearance and your health for years to come.
4. Types of Dental Services
When choosing a cosmetic dentist, you must ensure they offer the type of procedure you're interested in. Not all dental clinics offer the same services.
Cosmetic dentistry ranges from teeth whitening to dental implants. For that matter, you should also find out about the different dental products they have.
In terms of services, you should also inquire about the dentist's bedside manner with children. If you're looking for a dental procedure for your child, you might need to find a kids dentist who specializes in working with children.
5. Experience
Finally, consider choosing a cosmetic dentist based on their experience and expertise. While dentists with less experience might be more affordable, you might feel more comfortable working with someone who has more experience under their belt.
This is especially important if you're having a complicated procedure done. An experienced dentist will have better instincts for complex procedures, more dexterous hands, and more confidence.
Need Help Choosing a Cosmetic Dentist?
Is choosing a cosmetic dentist next on your to-do list? If so, remember the tips listed above to make sure you find the best dentist for your needs. You shouldn't have to settle for sub-par services.
And for more helpful insight, check out the rest of our blog before you go. Our articles are written for readers like you. We want to provide as much information as possible to make your life better.
Causes and Solutions for a Sensitive Stomach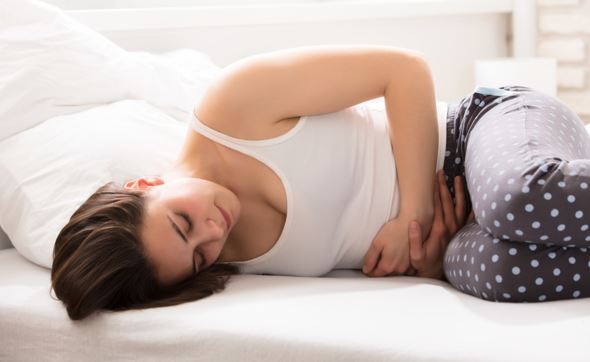 Suffering from a sensitive stomach can cause constant inconvenience. So much so that you may have to plan where you go and what you do around your eating habits.
Stomach issues can cause pain, discomfort, and poor digestion, so you may be wondering 'why is my stomach so sensitive?'. Take a look at all you need to know about sensitive stomachs and treating them.
Symptoms of a Sensitive Stomach
Symptoms of an upset stomach can include bloating, pain, indigestion, and constipation. You may also experience diarrhea, acid reflux, nausea, and vomiting.
Even if your symptoms are mild, if they happen regularly, it's important to see your doctor. These symptoms could indicate a problem and without seeking medical attention, you won't be able to treat it.
Causes of a Sensitive Stomach
So, what could be causing these symptoms? Two of the most common diagnosis' of stomach issues are IBS (Irritable Bowel Syndrome) and IBD (Inflammatory Bowel Disease).
IBS is often more common in women, and you may notice changes in your bowel movements, along with gas and bouts of pain. IBD is associated with chronic pain, rather than flare-ups.
Your doctor can diagnose IBD with some tests and offer treatment plans accordingly. If your doctor doesn't diagnose IBS or IBD, you could be suffering from a food allergy. It's worth keeping a food diary to see if certain foods trigger your symptoms.
Treating Your Symptoms
When it comes to treating stomach symptoms, the first thing you need to look at is your eating habits. Treating indigestion could be as simple as eating smaller portions or taking more time to eat your meals.
If you're suffering from acid reflux, you may want to avoid foods like dairy, spices, and fried foods. Try adding foods like fish, egg whites, and oats to your diet to promote good gut health.
If you're looking for an alternative way to treat a sensitive stomach, take a look at colon hydrotherapy at Alora Health Spa. It's a great way to aid digestion and boost your energy levels.
Why Treating Your Stomach Is so Important
When you have symptoms of a sensitive stomach, it's important to make the changes that are needed. Our bodies are intricately designed and every element connects.
When your stomach isn't functioning properly and causing you pain, it could lead to a bigger problem. Dealing with discomfort now could save you from having to deal with chronic pain later.
Why Is My Stomach So Sensitive?: Getting Answers
If you're constantly asking yourself, 'why is my stomach so sensitive?' it's time to seek some medical attention. You must get the problem investigated rather than try to grin and bare it.
Your health is worth investing in, so work with your doctor to put a plan in place so these stomach issues don't take over your life. If you'd like to read more about putting your health first, take a look at our health and fitness articles.
Top 5 proven benefits of Multani Mitti that you cannot miss out on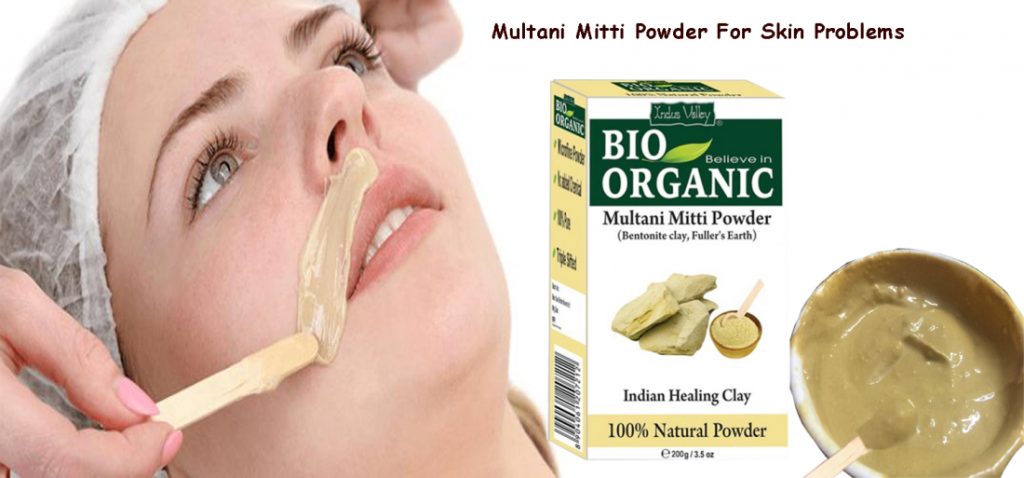 Multani Mitti, commonly known as "Fuller's earth" is a nature's gift that can serve as a well-rounded beauty care regime. Have you noticed women putting a white paste-like thing on their faces once in a while?They let it dry on their faces and then wash it off. And when the face is washedtheir faceslook absolutely divine. This is the power of MultaniMitti. Multani Mitti can be used as a face mask, ubtan or just as a single-ingredient paste. Most of the time only the one ingredient paste is common. This multi-talented bio-organic product has been a staple as a beauty routine since thousands of years, especially in India.
"Whenever I asked my mother to buy me the cream or lotion from the advertisement, she showed me her kitchen. Masoor dal, besan (gram flour), lemon, tomato, etc. were humble members of her beauty care. Even in her 60's one ingredient that continuedwith regular attendance in her vanity box was Multani Mitti."
                                                – Aditi Singh, Assistant Professor (Industrial Design)
Indus Valley's Bio-Organic Multani Mitti Powder fulfilsmost of the requirements of your beauty care. With numerous benefits for skin and hair, itis the purest, but most humble and homely ingredient, to address all your skincare woes.
Say goodbye to acne and pimples: The astringent and antimicrobial properties of Multani Mitti can help manage acne and pimple, thus regular use of Multani Mitti removes acne very efficiently. Study proves that Multani Mitti possesses anti-inflammatory properties which can be used as a cold-compress treatment to soothe skin inflammation and insect bites.
Deep cleaning of impurities: Multani Mitti has the tendency to soak up excess oils from the skin and therefore able to remove excess sebum (natural oil produced by the skin's oil glands) which causes blackheads, whiteheads, blemishes, freckles and spots. This good-for-all-skin-types ingredient helps in removing dead skin and dirt off your face very efficiently. Hence, with regular use of Indus Valley's Bio-Organic Multani Mitti Powder, you can look forward to the magical disappearance of all your spots and blemishes.
Cures uneven pigmentation and patches: The exfoliating power of Multani Mitti provides you with an even skin tone.It brightens up the complexion by lightening up the pigmented areas and effectively removes tanning on the skin. Because of its cooling properties, it is extremely soothing in treating sunburn, skin rashes and infections.
Say hello to glowing skin: Indus Valley Bio-Organic Multani Mitti Powder facilitates blood circulation on the skin, which is extremely important for better skin health.It deep nourishesthe skin leading to a naturally radiant and glowing skin. It also helps shrink the pores which renders a tighter, firmer skin that makes you look younger.
Helps in cleaning up your scalp: Applying Multani Mitti on your scalp once or twice a week can massively improve your hair texture and clean up your scalp too. During summers the heat often causes excess oils and dirt accumulation on the scalp. As a result, we are left with dull, oily hair and unwanted dandruff. You will be surprised to see how this bio-organic product can absorb the excess oils from your scalp along with removing the dead skin cells and dirt, thus allowing your hair to become healthy, soft, silky and voluminous even in the scorching summer heat.
Indus Valley Bio-Organic Multani Mitti Powder is completely chemical-free and suitable for all skin types. Its antiseptic properties can treat small burns or irritations and is super-effective in healing scars. It is a 100% pure bio-organic product with multiple benefits that provides you with an overall beauty care supplement.
Would you like to add your own tips to this discussion? Feel free to write to us as your comments below and we will feature you in our next blog on the topic.