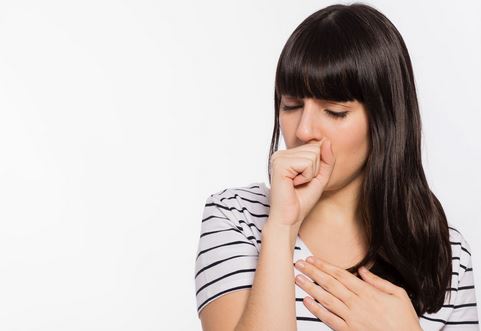 Description
Whooping cough is a highly contagious and acute respiratory infection. It can affect everyone and is caused by a bacterium known as Bordetella pertussis. The infection is common in infants, children and the elderly. However, it can be prevented with pertussis immunization vaccine. In adults, the infection often occurs due to a poor immune system. Research shows that adults who develop whooping cough are those who might have developed their immunity from childhood vaccination that reduces as they grew up. Whopping cough is characterized by bouts of cough. This is often observed in the second or paroxysmal state of the disease. Despite being an acute and a highly contagious infection, it can be managed using home remedies as well as antibiotics. If not managed, it can easily developed further and cause a secondary bacterial pneumonia. This is a common complication of whooping cough.
Causes
Whooping cough is caused by a bacterium, Bordetella Pertussis. It often attaches itself to the lining of airways of the respiratory system. It attaches itself to the upper side of the respiratory system and causes whooping cough by releasing toxins. These toxins cause swelling and inflammation of the respiratory system.
Whooping cough also occurs when you breathe bacteria that are present in droplets released by a sick person. When a sick person coughs or sneezes, the droplets that come out contain the bacterium. Being a highly contagious disease, if you breathe in the bacteria, you will be infected. In most cases, infants and children contract the infection from caretakers and parents who may not even know that they have whooping cough. It is easy to spread the infection during its early stages.
Symptoms
Whooping cough develops in different stages. This is one of the reasons as to why you may live with the infection and pass it on to others without your knowledge. The delay is however an incubation period and it takes about 6 to 20 days for symptoms of the disease to occur. When infected with Bordetella pertussis bacterium, the first symptom will be mild and it develops with time. Early symptoms of the disease are similar to those of common cold. Therefore, it is easy to ignore them. They include
Blocked and runny nose
Watery eyes
Sneezing
Irritating and dry cough
Sore throat
General tiredness and a feeling that you are generally unwell
Infants may cry
These early symptoms will last for one or two weeks before they become severe. The second stage of whooping cough is characterized with intense bouts of cough. This stage is known as paroxysmal stage with symptoms ranging from
Intense coughing
Heavy phlegm when you cough
A whoop sound after coughing is common in elderly persons or adults
Vomiting especially after a cough and is common in infants and children
Fatigue and redness of the face because of intense coughing
Cough bouts at this stage last between one to two minutes. In a day, you can have up to 15 bouts and will last for at least 2weeks.
Gagging, gasping and temporary shortage of breath infants
In extreme cases, infants may become blue and choke whenever they cough
It is with no doubt that whopping cough symptoms are quite similar to those of a common cold. It is therefore important to be keen on these symptoms especially in infants and young children. Infants can choke or gasp to death and is often a complication of whooping cough. Visiting a doctor is highly recommendable for proper diagnosis and treatment of the disease. A medic will prescribe medication. Additionally, whooping cough can managed efficiently using home remedies especially during its initial stages.
 Home Remedies
There are many home remedies for whooping cough including the use of garlic and ginger among others.
Garlic is one of the best and effective home remedies for whooping cough. Make garlic syrup and give five drops to a sick person. A teaspoon of the syrup should be given 2 to 3 times a day for effective treatment of whooping cough.
Ginger is also an effective treatment for whooping cough. Mix fresh ginger juice with a cup of fenugreek decoction and honey for taste. The decoction provides a diaphoretic effect that helps in the treatment of the disease.
Almond oil is additionally an excellent home remedy for whooping cough. Mix five drops of the oil with ten drips of onion juice, preferably white onion juice and ginger juice. The treatment should be used thrice a day for a fortnight.
Radish is also an incredible home remedy for whooping cough. Mix radish juice with honey and rock salt. Take the juice thrice a day until the cough goes away.
Turmeric is quite effective in treating alleviating whooping cough symptoms. It is a natural medicine and can eaten raw. You can also get powdered turmeric and take a pinch twice a day.
Raw onion relives whooping cough. Chop a fresh onion and extract its juice. Mix the juice with honey and leave for five hours. Have a tablespoon of the juice daily until the cough goes away.
Additionally, you can use calamus to treat whooping cough. It is a highly effective herb. Have a pinch of roasted calamus with a teaspoon of honey. The treatment is quite effective because it is an antispasmodic therefore; it helps to prevent severe bouts of cough in children and in adults. However, give it in smaller amounts to kids for the best results.
You can also treat whooping cough using raisins. Prepare a sauce by grinding 100gms of raisins in regular drinking water and add 100gms of sugar. Heat the mixture on medium heat for ten minutes. Preserve the sauce or rather the liquid you obtain after heating and have a teaspoon once or twice a day to treat whooping cough.
These remedies are quite effective in treating whooping cough. However, it is imperative to take a lot of water when under treatment. Whooping cough can cause dehydration especially in children and the elderly. To prevent such incidences, drink plenty of water, eat a lot of fruits and vegetables and soups.
Additionally, give a child plenty of fluids to provide energy. Note that a child loses a lot of energy when he or she coughs. Plenty of fluids will replace lost energy and prevent dehydration. Hold the child in a calming manner, let the baby rest in a calm environment and if the baby is younger than one year, let him or her lie on the side or on the stomach rather than the back. This is to ensure that no chocking occurs when the child coughs.
Give smaller and frequent meals to prevent vomiting. Mist vaporizer and a humidifier will also help to loosen phlegm, sooth the cough and loosen secretions to prevent choking in children and the elderly.
Ensure your environment is clean and free of pollutants and irritants that can aggravate your cough. Stay in a dust, smoke, fume and aerosol free environment. Additionally, keep warm and get plenty of rest to enhance quality treatment. Epsom salts baths are relaxing and enhance treatment of whooping cough.
Diet
Diet is very important in the treatment and prevention of whooping cough. Ensure a well balanced diet for a sick child. This should be given in smaller and frequent amounts. Additionally, give plenty of fruits and soups especially during the initial stages of the treatment. It helps to clear whooping cough.
Fruits and foods that are highly nutritious should be given in plenty. It helps to boost the immune system of a child or a sick person. A diet that is rich in vitamin C is very important. Consider broccoli, cabbage, spinach and light food. This is for easy swallowing bearing in mind that coughing is quite painful and can cause swelling and irritation of the throat.
For infants, it is important to breast feed efficiently. Breastfeeding for the entire treatment period is highly recommendable. This is because breast milk supplies all nutrients and gives the baby energy. Avoid milk and any other milk product. This is because it builds phlegm that can easy choke the baby and lead to death. If possible, get a standby oxygen just incase asphyxiation occurs. You can give the baby plenty of fruit juices and water to prevent dehydration especially if whooping cough is accompanied by vomiting and diarrhea.
 Prevention
Whooping cough is a preventable disease. It is important to maintain proper hygiene in your home to prevent the disease. If anyone is infected, it is essential to prevent the spread of the disease. Wash hands regularly especially when touching items used by a sick person. If you are an adult, take antibiotics for five days before going anywhere near the children to prevent spread of the disease.
Whooping cough can also be prevented efficiently through an immunization vaccine. Being an epidemic problem, medics recommend immunization of children at the age of 2months. 5 shots will be given until the age of 6years. The vaccine is known as DTap and it helps to prevent whooping cough at childhood and during adulthood.
Additionally, it is essential to adopt a healthy lifestyle. Eat healthy to boost your immune system and to prevent whooping cough.
THE WOMAN'S BODY: MEDICAL CONDITIONS AFFECTING WOMEN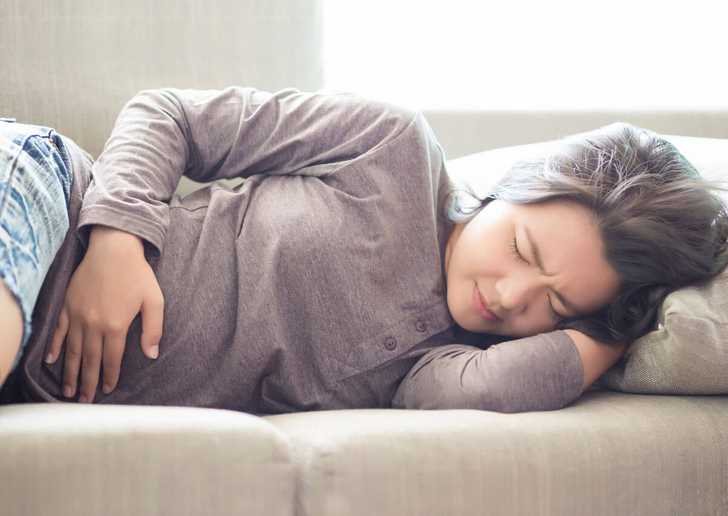 The human body has several similarities across sexes but also has its unique differences. Most of these differences exist in the reproductive system, though there are other differences. The different reproductive systems require specialised medical fields that deal specifically with those human parts. Women's reproductive health is quite complex as it is a lifelong process. The menstrual cycle is the central component of their reproductive health, and any disruption of this cycle could lead to severe problems. Since there are several facets to the female reproductive system, several clinics cater specifically to this field. Disorders ranging from endometriosis to PCOS, various medical conditions specifically affect women. But what is endometriosis? What is PCOS? While these disorders are common in women of all ages, there is little awareness about these conditions.
Any hormonal imbalance can cause a considerable fluctuation in bodily functions leading to mood swings or infertility disorders. As hormone secretion is crucial in women, endocrinology dedicates an entire medical field to studying women and their anatomy. This study helped reveal the various medical conditions that were earlier unnoticed by people and doctors. While researchers are finding newer medical conditions, their awareness is yet to reach the general public. Several clinics exist specifically to treat these disorders, and they are playing an active role in spreading awareness of women's reproductive and sexual health.
DEEP WITHIN: THE FEMALE BODY AND ITS AFFLICTIONS
Women go through stages in their reproductive cycles, beginning from the eggs in the ovary to menstruation or pregnancy. Throughout this process, they are susceptible to several complications that can affect them lifelong.
The Menstrual Cycle and Related Problems
Menstruation is a periodic occurrence in women that usually begins during their teenage years. This cycle lasts for 24 to 28 days, and women's hormones are in constant flux since the egg starts its journey. Imbalances in hormones can cause problems during this cycle, for example, PCOS. PCOS is a condition that causes cysts to form in the ovaries, blocking the egg's travel, which causes other problems like diabetes. Most menstrual-related conditions occur because of hormone imbalance and don't have a definite cure.
Pregnancy and Related Conditions
Pregnancy is a period of hormone flux that lasts throughout the three trimesters. During this time, women have to take extra care of their bodies and health to ensure a healthy pregnancy. Any problems during this time could adversely affect the mother or child, or both. Infant mortality, stillbirths, post-mortem complications, and more are rare possibilities for women.
Rare Conditions
A few genetic disorders specifically affect women, like Turner's syndrome or Rett syndrome. These disorders occur due to a genetic mutation or deficiency and affect women's motor abilities and coordination. They are rare disorders that have no cure as of yet.
Endometriosis
What is endometriosis? Several women come across this term while researching hormonal problems online. This disorder is rare and has no cure. Endometriosis patients have an endometrial lining growing inside other organs like the kidney or liver. The endometrial lining forms only in the uterus during a woman's fertile window. If the egg doesn't meet a sperm, it comes out as menstrual flow with this lining. Endometriosis causes the formation of this lining in other organs, which can pose a risk to the woman's health.
While most of the above disorders do not have a cure, they are manageable. Women must visit these speciality clinics and diagnose the problem if they face any irregularity in their cycles. These clinics have experienced doctors who can recommend medicines, diets, exercises, and other lifestyle changes to manage the disorder and its symptoms. Women can follow their doctors' recommendations to ensure excellent reproductive health and curtail the disorder's severity.
How Can Pre-Workout Supplement Enhance Your Athletic Performance?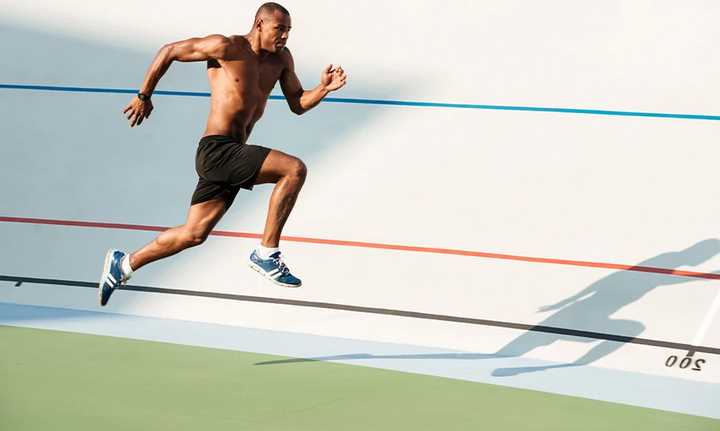 Working out lately has been tiring for you. Besides, your muscles are sore even after adequate rest. Hence, you may be looking for supplements to enhance your athletic performance and reduce fatigue.
If this is you, you need the best pre-workout in Australia. Pre-workouts have proven to be beneficial. They help your body in several ways – reduce fatigue, increase endurance and blood flow.
Want to learn more about pre-workouts? Read on to find out what they are!
What is a Pre-workout Supplement?
A pre-workout supplement combines ingredients designed to increase physical endurance, enhance sports performance and improve concentration. They are often taken before exercise, typically 30 minutes before activity.
A pre-workout supplement is designed to increase
physical performance,
enhance energy production,
reduce muscle fatigue
It can help you start your workout at optimal levels. These are typically taken in the morning before undertaking your workout routine.
Pre-Workout Supplements: Ingredients and Benefits
To understand how pre-workout supplements can enhance your athletic performance, you need to look at the ingredients closely. In this section, you will learn about each ingredient used in pre-workout.
Note: All the pre-workouts do not contain these ingredients, and the amount of each ingredient used in the pre-workouts can vary.
Creatine: A molecule found in cells and a popular dietary supplement used to increase strength and power.
Caffeine: It is known to stimulate parts of your brain to increase alertness and reduce fatigue.
Sodium Bicarbonate: Sodium Bicarbonate or baking soda can help fight against the acid buildup in the body. Hence, reducing the burning feeling while working out.
Citrulline: An amino acid naturally produced by the body. Increases blood flow to the body tissues.
Nitrate: Found in several foods such as spinach, turnips, and beetroots. Nitrate converts into nitrogen oxide in the body and increases the blood flow during exercise.
These ingredients have several benefits that can enhance your athletic performance and thereby elevate your workout routine.
FAQs
Reading about Pre-workout, you certainly have some questions regarding its functions and benefits. This section of FAQs about pre-workout can help you resolve them and understand pre-workouts better.
Do pre-workouts Help You Lose Weight?
Some people believe that pre-workout supplements improve exercise performance and lead to weight loss. Others believe that a pre-workout supplement will help you cut fat, gain muscle, and shed weight without effort. It is essential to find the best pre-workout supplement in Australia that is right for you.
Despite some studies claiming pre-workouts are ineffective for weight loss, they have improved endurance and cognitive function. Most of these supplements contain stimulants that can help you lose weight by suppressing your appetite.
Why Should You Use Pre-Workout Supplements?
There are many ways to improve your performance, but supplements are the best way to do this. Most people rely on pre-workout supplements to help them achieve that extra boost before their workout.
If you are looking to get the most out of your workout, you need these ten supplements to give your body the fuel it needs.
Some of the best pre work out supplements in Australia are
Faction Labs Disorder
Element Demented
Cellucor C4
Recdon 1 Total War
Elemental Pump
Optimum Gold Standard Pre-Workout
These will help you get your 'beast mode' on and get the most out of your workout.
Conclusion
Pre-workouts are a great way to help fuel your body for the exercise to increase performance. You will find the best pre-workout in Australia, benefiting you in several ways.
You must do some research before purchasing a product if you are not getting the results you want.
A good pre-workout energizes you before a workout, reduces fatigue, and increases your blood flow.
A Short Guide to Buying Protein Powder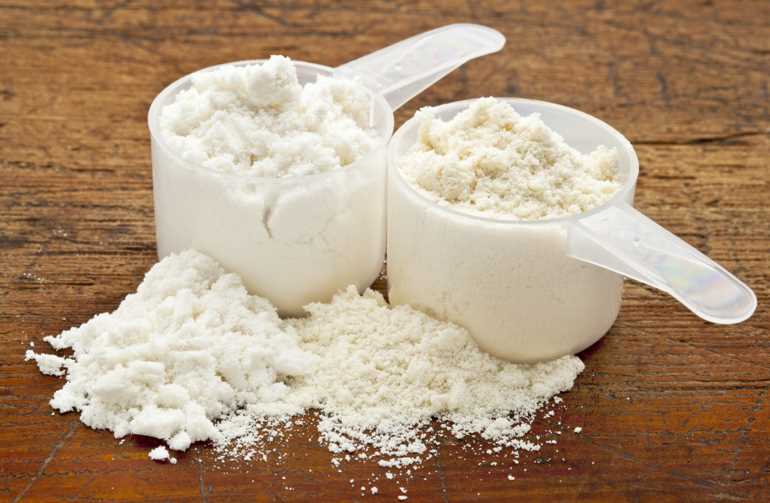 The protein powder market is expected to grow by close to 9 percent over the next eight years. Protein powder is touted as a weight loss aid, muscle builder, dietary supplement… even a meal replacer. There's an outstanding array of brands on the market, selling both animal and vegan protein powder.
Are you planning on adding a can of protein powder to your next grocery shop? If yes, read on for tips and tricks to buying protein powder.
Types of Protein Powder
Protein is one of three essential elements, or macros, of the human diet. The other two are fat and carbohydrates.
Protein powder is a condensed form of protein extracted from various sources that's convenient and long-lasting. It helps people who can't get enough protein in their diet due to exercise or health issues meet their daily protein requirements
Some common sources of protein powder include:
Whey protein (the most common)
Soy protein
Egg protein
Pea protein
Brown rice protein
Hemp protein
There are benefits to each of these protein powders. For example, pea protein is hypoallergenic, brown rice protein is a gluten free protein powder, and hemp protein contains brain-aiding omega-3.
Protein Powder for Unique Needs
Because there are so many protein powders on the market today, you must consider your individual health needs and preferences.
For example, if you want to build muscle, look for a whey isolate powder with a high absorption rate. If you're looking to trim the fat or have diabetes, avoid powders sweetened with sugar or starches. And if you're vegan, avoid dairy and egg-based protein powders–pea protein is a good substitute.
Make It Your Own
If you drink a lot of protein powder, you probably regularly ask yourself, "What is a protein powder made of that gives it that distinctive taste when it's unflavored?"
But fear not. Whether you prefer flavored or unflavored powder, there are lots of things you can add it to instead of just drinking with water.
Add it into fruit smoothies, put it in bread, cookies, and muffins, mix it in with your morning oatmeal, or even drop a dollop in your cup of coffee!
Don't Go Overboard
You might be wondering, "What are the benefits of protein powder at greater amounts?"
Just a few scoops each day is enough for most people–outside of high-performance athletes and those on doctor-directed diets. And in fact, getting too much may result in you missing out on vital nutrients from other food sources.
Consider All the Ingredients
If you've sorted the answer to the question "Where can you buy protein powder?" you might wonder what to watch out for in the ingredient list.
Some things to consider include:
Protein type: animal or plant-based
Added supplements
Sweeteners: nutritive or non-nutritive
Thickening and anti-clumping agents
Flavorings: natural or artificial
Emulsifiers
Be wary of marketing buzzwords like "clean," "organic," and "pasture-raised." Many of these labels are not regulated.
Buying Protein Powder Made Easy
When you're buying protein powder, it pays to shop around. Don't just pick up the first container you see on the shelf. Do some research into the benefits of all the different kinds of protein powders, and try not to get swayed by gimmicky additives or marketing hype.
For more helpful health advice, read the other articles on our website.