What's Cheaper: Home Laundry vs. Commercial Laundry Service?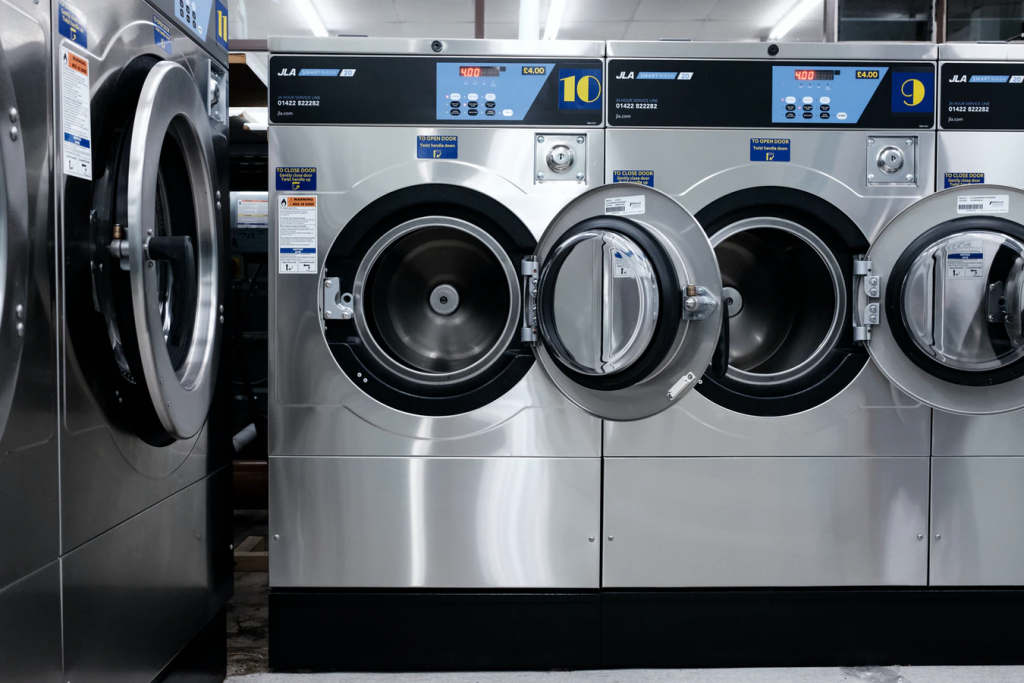 Have you ever questioned yourself about your laundry expenses? It is quite significant, right? The laundry detergent to the washing machine maintenance, the laundry service charges, and up the electricity and water bill is like non-stop spending.
One thing to streamline your laundry expenses is to know what is cheaper between home laundry and commercial laundry services. This might not be as straightforward as you might imagine because math can be really tricky. There are factors you need to consider.
If you are an advocate of smart spending, then this article is for you. This article is about cost comparison between home laundry and commercial laundry service in terms of real-life situations. Read until the end if you want to save some money on your laundry expenditures.
Budget-friendly
If you are on a budget constraint, you need to avail or purchase anything at the lowest price possible– and that applies to laundry expenses too. If you are looking for a short-term solution, a commercial laundry service is the best option. They consist of laundry experts that are trained to launder your clothes in various services. 
For a long-term one, purchasing a home washing machine in an installment payment may be a good idea. It lets you afford a washing machine that you would. Otherwise, you have to bend over to pay it in full.
Summary: You do not have to worry about the initial cost of domestic washing machines because you can avail an installment payment method. Commercial laundry services are for the short-term and home washing machines for the long term.
Winner: Tie. It depends on the situation.
Laundry Volume Capacity
Don't get the word "cheap" wrong. It is not as simple as you think. It is not a direct comparison of cost but instead calculating the accumulation of expenses related to laundry in the long run
A commercial dobi near petaling jaya can accommodate heavier and bulkier laundry loads at once. The thing with domestic washing machines is that they can only launder a maximum of 12 kgs of laundry loads in a wash cycle. This discrepancy puts commercial laundry services in a better position when compared to domestic washing machines.
And here's why: If a laundry load exceeds the 12 kgs limit, then the laundry will be split into two batches or more which is kind of discouraging because lots of energy (water and electricity) and time will be wasted.
Summary: If your laundry load is bulky and heavy, then avail a commercial laundry service near you. It will save you a lot of time, effort, and money.
Family Size
A Small Family Setting:
If you have a small family, it is not dragging to do the laundry. It is still manageable because you can always do a laundry load in a single laundry cycle. After all, it will never exceed the laundry load limit of a conventional washing machine. A family of four is highly recommended to buy a 9kg drum capacity washing machine.
Summary: A home laundry is perfect for small families.
Winner: Home laundry
A big family setting:
The laundry load of a big family will always be heavier and bulkier. Items like bed sheets and towels will contribute a lot of weight. The seemingly therapeutic chore is not possible anymore. But with the help of commercial laundry shops, laundry will never be a burden. With the use of a professional commercial laundry service, you will get every piece of clothing sparkling clean. They are experts, seasoned, and passionate about getting all the dirt out, treating stains with a standardized procedure, and having all the equipment to do so. 
It is such a luxury (money, effort, and time) to do a laundry batch of a big family using a conventional washing machine. First, it requires a lot of time because the whole laundry bath will be split into batches. Second, since it takes a lot of time, the washing machine will affect the electric bill. Lastly, it is tiresome to do a laundry procedure in several repetitions.
If you really insist on doing laundry at home, at least invest in a high-efficiency front-load washing machine. Although the initial cost will be very high, it will all be worth every penny spent in the long run. It can cater to heavier laundry loads, it performs better, and it has a longer lifespan.
Summary: For big families, it is more economical to avail of a commercial laundry service unless you own an HE front load washing machine. 
Winner: Commercial Laundry Service and HE front load washing machine
Living Alone in an Apartment
Living alone directly means that your life is always on the go. In most cases, you do not have the time and energy to deal with all the laundry shenanigans during your weekends. That's why commercial laundry businesses always thrive in Cities with many apartment rentals, such as Los Angeles and New York.
Purchasing a washer and dryer may also be not a good investment because it consumes a lot of space, considering that most apartments are not that capacious.
Summary: Commercial laundry business fits well with the overall lifestyle of a tenant.
Winner: Commercial laundry service
Reliability and Durability
Commercial laundry service equipment is engineered to minimize downtime and tailor maintenance. Commercial laundry service equipment is very durable and reliable at a very high price.
One best example of commercial washing machines is HE front load washers and laundromat. Meanwhile, conventional laundry washers are designed to serve a household. It is not accustomed to buky loads, but it still gets the job done as long as it does not exceed the maximum.
Summary: Commercial laundry shops are more reliable and durable, but it doesn't directly mean that domestic washers are flimsy.
Winner: Commercial laundry service.
To the question above, there is no absolute answer to that because it is very situational. Try to assess the position of your family and decide based on the new knowledge you acquired in this article.
Remember that in laundry chores, especially with the rapid improvement of technology, it is not how advanced your washers are. Still, it is a matter of catering to your family's laundry needs. Fancying up isn't necessary.
Bad Credit Payday Loans No Credit Check Instant Approval: How to Get the Money You Need Fast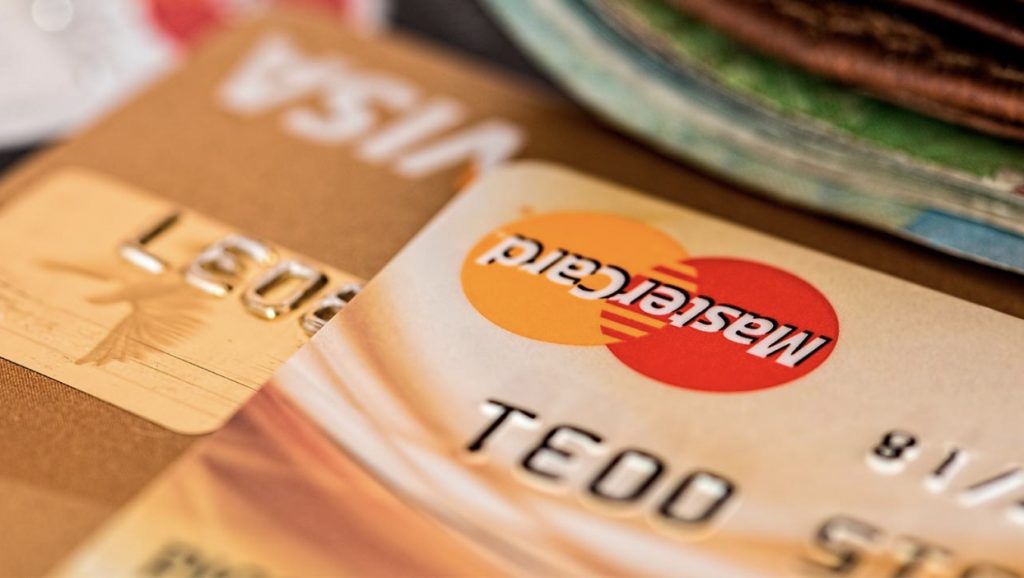 Bad credit payday loans offer a convenient way to access emergency funds, and they can be a great option for people with poor credit who need cash fast. However, it's important to shop around for the best deals and to read the fine print before applying for a loan. If you can't get a bad credit payday loan, there are still other options available, such as personal loans.
The Benefits of Bad Credit Payday Loans.
In today's economy, many people are struggling to make ends meet. If you have bad credit, it can be even more difficult to get access to the money you need. Bad credit payday loans offer a convenient way to get the cash you need fast.
Fast and Easy Application Process.
Applying for a bad credit payday loan is quick and easy. You can usually apply online in just a few minutes. There is no credit check required, so you can get approved for a loan regardless of your credit history.
No Credit Check Required.
One of the best things about bad credit payday loans is that there is no credit check required. This means that even if you have bad credit, you can still get approved for a loan.
How to Get a Bad Credit Payday Loan.
When you're looking for a bad credit payday loan, it's important to shop around and compare offers from multiple lenders. Be sure to compare interest rates, fees, and repayment terms before choosing a loan.
There are many online lenders that offer bad credit payday loans with no credit check required. However, not all of these lenders are created equal. Some may charge higher interest rates or fees than others. It's important to do your research and choose a lender that offers the best deal possible.
Read the Fine Print.
Before signing any loan agreement, be sure to read the fine print carefully. Pay attention to the interest rate, repayment terms, and any other associated costs. By reading the fine print, you'll know exactly what you're agreeing to and avoid any unwanted surprises down the road.
Apply for the Loan.
Once you've found a lender and read the fine print, it's time to apply for the loan. Most online lenders have a quick and easy application process that can be completed in just a few minutes. Be sure to have all of your personal and financial information handy so you can fill out the application quickly and easily.
After you submit your application, most lenders will give you an instant decision regarding your loan approval status. If approved, you'll typically receive your funds within 24-48 hours via direct deposit into your checking account.
What to Do if You Can't Get a Bad Credit Payday Loan.
If you have bad credit, it can be difficult to get a bad credit payday loan. However, there are a few things you can do to improve your chances of getting approved for a loan. First, you can try to improve your credit score. There are a number of ways to do this, but the most effective way is to make sure you pay your bills on time and keep your balances low. You can also try to get a cosigner for your loan. This is someone with good credit who agrees to sign for the loan if you default on it.
Find an Alternative Lender.
If you can't get approved for a bad credit payday loan from a traditional lender, there are a number of alternative lenders you can try. These lenders may be willing to work with you even if you have bad credit. Some examples of alternative lenders include peer-to-peer lending platforms, online lenders, and private investors.
Consider a Personal Loan.
If you're having trouble getting approved for a bad credit payday loan, you may want to consider a personal loan instead. Personal loans usually have lower interest rates than payday loans, and they can be easier to qualify for if you have bad credit.
Conclusion
If you're struggling with bad credit, it can be difficult to get the money you need when you need it. However, there are bad credit payday loans available that can give you the cash advance you need without a credit check. These loans are convenient, easy to apply for, and don't require a good credit score.
If you're considering a bad credit payday loan, be sure to shop around for the best deals and read the fine print carefully. And if you can't get a loan because of your bad credit, there are still options available. You can work on improving your credit score or find an alternative lender who may be willing to work with you.
Ways in Which to Improve Your Chances of Success as a Business Owner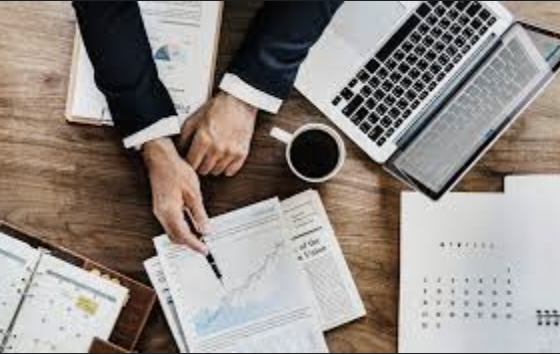 There are a lot of challenges that come when you are a business owner. If you have chosen to enter this field yourself, then this should not come as much of a surprise to you. After all, one of the biggest tasks you are going to have to overcome as a business owner is managing many different issues and problems at one time. This can cause a lot of stress, but all of the best business owners find a way to manage these issues and work their way through them.
Of course, being a business owner, you have no guarantee of success. It is a cruel world when it comes to business, so you have to make sure that you are ready for it. Even the best business owners in the world are going to fail at times, and it is important that you remind yourself of this. If you don't, then you might find yourself getting too confident, and facing failure.
There is of course nothing you can do to guarantee the success of your business. However, there are some ways in which you can certainly improve your chances of running a profitable business. If you want some advice that could help your chances of success, then consider the following points. They could make a huge difference for your business and your career in the long term.
Have a Great Business Idea
Before you go anywhere near investing money or doing anything with a business, you need to get your idea right. Every great business starts with a fantastic idea, and your business is going to be no exception to this. You are going to want to spend a lot of time on this idea of yours. First of all, it has to be a concept that you are knowledgeable about. For example, if you know nothing about women's clothing, then don't open up a store in this industry. You are also not going to want to open a business with too much competition either; or at least if you do, you are going to have to try and make your business stand out from the rest. Give your business an edge over your competitors by giving it unique features that are going to attract consumers.
Do a Lot of Planning
Once you are truly locked in and sure of your business idea, it is time to start planning. You need to see what kind of route and shape that your business is going to take. You cannot do enough planning; the more planning that you have done, the more prepared that you are going to be when it comes to mishaps that might occur during your business journey. Having a good plan is also going to help you keep track of your progress. Making sure that your business is heading in the right direction is so important. If it is not, then you can make some changes that are going to benefit your business. A good way to track your business progress is to have both long-term and short-term goals.
Make Your Business Look Great
One of the most important aspects of having a business is making sure that it looks professional. There is a good chance that you have walked into a business, or been on an online site and thought that it did not look very professional. This is a major push factor for potential consumers and you want to avoid this happening at all costs. You could be surprised with all of the different issues that could make your business seem less appealing. For example, the way that the exterior of your business looks is important. First impressions are a lot when it comes to trying to attract potential customers, so this is why you should try and make sure the outside of your business looks great. Pay attention to the small details; even a detail as simple as making sure your parking lot looks new and fresh could make a difference. If you feel like it could look better, then you should look into the services available at https://mcconnellassociates.org/asphalt/maintenance-sealcoating-services/.
When it comes to the interior of your business, this is also a feature that you are going to want to put a lot effort into. Even how your employees present themselves is important.
Make Sure Your Consumers Have a Good Experience
Customer experience should be one of your main concerns when you are a business owner. If your consumers are not having good experiences with your business, then you are truly going to struggle to find success in your business. Reputation and reviews are a major part of having a successful business. If your business is giving bad experiences to consumers, then you are going to find that your business has a bad reputation. Before you know it, no one is going to want to have anything to do with your business.
Make sure that your staff are providing great customer service for the people who choose your business. If they have a good experience in your store, then they are going to be more encouraged to come back. This is also applicable for people who are running their business online. Make sure that your website is easy to navigate, and that any online customer service provided is impeccable.
Always be Looking Towards the Future
When you are in the starter phase of your business, you are likely just taking each day as it comes and hoping for the best. Although this is normal, it is not the way in which you should operate for too long. Sooner or later you are going to have to look towards the future and start to develop your business. Making the right changes for your business is going to help it grow and become more established. This is why you should always be writing down new goals and improving expectations from your business's performance. Otherwise, you might find that your business starts sliding backwards.
FP Markets Review: Minimum deposit and Withdrawal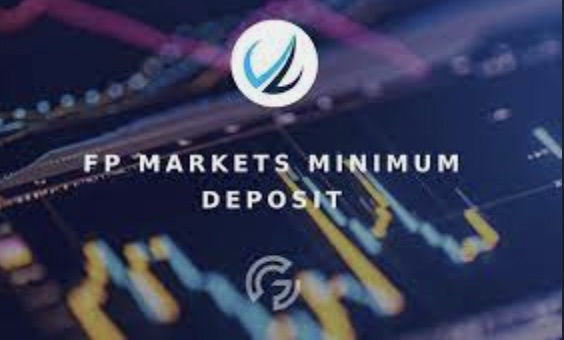 A $100 deposit is the minimum needed to open an account with FP Markets for live trading. The Standard and Raw Accounts are two live trading accounts offered by FP Markets.
Minimum Deposit for FP Markets
A minimum deposit of $100 is required when starting an FP Markets trading account. The minimal amount of money needed by FP Markets to start a new online trading account with them is known as a minimum deposit.
Be aware of brokers who require a minimum deposit to create a trading account, such as FP Markets which is one of the best forex trading platforms for beginners. Higher minimum deposit brokers frequently provide extra premium features on their platforms that are not offered for free on other platforms. Brokers with smaller minimum deposits typically target a more general market that doesn't need some of the more impressive features and research instruments.
Brokers that don't require minimum deposits typically do so to draw in new clients. Transaction commissions and other trading fees could be more significant with a low minimum deposit account since they need to generate a return in another way.
Brokers with higher minimum deposit requirements typically have a more comprehensive selection of trading features on their platforms. These brokers frequently have superior risk management features and more thorough technical analysis and research capabilities. The minimum amount needed to start a live trading account has decreased as more online trading platforms have joined the market and more brokers compete for new customers.
Some brokers demand a minimum deposit as high as 6500 GBP/USD, depending on the type of trading account you choose. Some brokers provide exchange rates of up to 10,000 GBP/USD. Opening a Deposit Account
As a trader, you can access various deposit options through FP Markets which is one of the best forex trading platforms for beginners. Except for wire transfers, which often take days, every deposit method is usually free and quick.
There are other deposit options available in addition to wire transfers.
These include instantaneous or instantaneous-within-1-working-day credit/debit card deposits using Visa or MasterCard and e-wallet deposits using Skrill or Neteller, both of which are supported.
POLI, BPAY, and Fasapay are other deposit options. Depending on the country, Online Pay, Paytrust88, and Ngan Luong may be accessible if you are trading from Asia.
Deposit Fees
As previously mentioned, deposits with FP Markets are frequently fee-free.
This may not be the case in just two scenarios:
The first is that even if the broker does not charge you, FP Markets will not reimburse any fees your bank may charge you if you deposit less than $100.If you're depositing to an IRESS account, that's the second scenario.
Here, a 1.6% fee for domestic funding methods and a 3.18% cost for international funding methods will be assessed. If your deposit currency does not match a supported base currency, a conversion fee might be assessed; however, the broker supports a wide range of base currencies, so this is typically not a problem.
Withdrawals
The following list includes some of the withdrawal options provided by FP Markets.
Methods for Withdrawal
The availability of FP Markets' withdrawal methods is identical to that of the above deposit methods. Although this can vary slightly depending on how you use it, withdrawals typically take up to 24 hours to process. Remember that the selected funding method should match the withdrawal option you utilize.
FP Markets withdrawals are free of charge when using credit or debit cards. Depending on the method, an eWallet fee of up to 2% and a wire transfer cost of up to $10 may be charged. No – A St Trading Fees FP Markets spreads begin at 0 pip for raw spread accounts and one for standard reports. The commission on trades with the primary account type starts at $3 per lot. On the FP Markets regular Meta trader account type, there is a commission.
Step-by-Step Guide
Step 1: Start the registration process
The applicant can click the black "Open Live" button in the top right corner of the FP Markets website to open an account.
Step 2: Select an Option for Registration
The applicant has three simple registration options: Google, Facebook, and email.
Step 3: Finish the Application
The applicant must fill out the following fields: Personal information, account configuration, and others.