What to Look for in a Toronto Employment Lawyer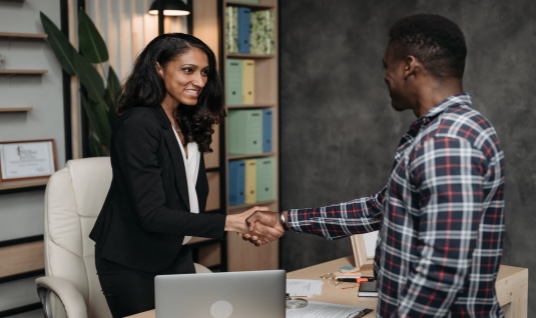 If you feel that your rights are being violated by your employer, or there is a recurring issue in the workplace that makes you uncomfortable, or you were recently terminated and was told that you were not entitled to any severance or that you are only legally entitled to what they gave you, you should start looking for the best employment lawyer for you.
It could take time before you feel comfortable with someone you trust but considering what's at stake, you should not take chances you might regret later on. The lawyer-client relationship in employment law cases can last years, and they must have your full confidence. Here are the important things to look for when meeting with potential employment lawyers.
Experience
Lawyers are generally not shy about sharing their professional accomplishments and experience on their website bio pages. Many will include links to news articles they were quoted in, or that was about one of their cases, clips of their tv appearances, links to their most successful cases, etc.
Read through as much as you can, and look for cases that are similar to your own – keeping in mind that every case is unique, and it's the small differences that often decide the outcomes. Note how far back those cases go and how recent their latest reported case was to help put their experience into context.
Keep in mind; however, that while experience is certainly important; it should not be the only factor you consider in your decision. If you walk into a consultation with your mind already made up, you might ignore warning signs that they are not the right fit for your case.
Comfort Level
The topics you discuss with your employment lawyer can get personal. People depend on their jobs to support their families, so they are emotionally invested in what happens in the workplace and workplace issues can create understandably emotional situations.
Assessing how comfortable you feel around someone is more instinctual than analytical, so the best guide is how natural the conversation felt, that there was equal give and take, they listened to you and that they remembered what you told them during the conversation and referenced it when it was relevant to do so.
Remember that your comfort level applies to the lawyer's firm as well. Some people prefer retaining a lawyer who works in a large, busy firm and others feel more comfortable meeting their employment lawyer in a small, quiet office. You may have to meet with your employment lawyer several times a year, so their location is also a factor.
Their Fees
First and foremost, if you meet with a lawyer, their fees should be completely transparent, and actually, the lawyer should make it a point of confirming with you that you understand their fees for service, exactly what you will and won't be charged for when payments are due and how much – approximately – you might pay in total for various possible outcomes.
If you EVER meet with a lawyer, employment or otherwise, who doesn't have structured fees or tells you that they don't invoice clients to save them from paying taxes, do not hire this person and consider reporting them to the Law Society of Ontario.
3 of the United States' Largest Product Liability Cases Explained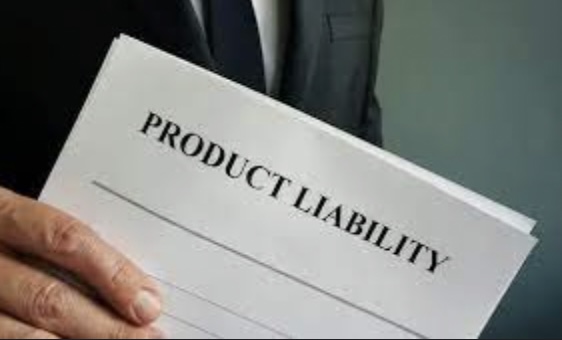 The US has been host to many extremely high-profile product liability cases over the last ten decades. These cases often involved thousands of people being irreversibly damaged, or killed, due to a manufacturer's negligent behavior. Victims continue to struggle in their fights against giant corporations that would knowingly harm them to make a quick buck. Here are just three of the largest product liability cases that have been filed in the United States:
1. Building Material Toxic Exposure (Owens Corning)
For decades, Owens Corning was perhaps America's largest manufacturer of asbestos products. This house-warming material is crucial for keeping people safe in the winter, but when manufactured or advertised incorrectly, it can lead people to dangerous exposure to the toxic product. In the modern day, we now know for a fact that continuous asbestos exposure can drastically increase the chances of a person developing mesothelioma cancer (which very frequently leads to death). If you or a loved one have developed mesothelioma or another serious illness due to asbestos exposure, you can contact a product liability lawyer to help you file a suit against the responsible asbestos manufacturer.
In 1998, a high-profile product liability claim was made against Owens Corning claiming that they knew their product was causing major illnesses in thousands upon thousands of customers, and that the company was attempting to suppress information about the dangers of asbestos. The massive, history-making lawsuit ended up growing to include over 237,000 plaintiffs, and Owens Corning lost the case. Unfortunately, the company skirted most of the damages and responsibility by filing for bankruptcy.
2. Defective Automobile Parts (General Motors)
General Motors was once, and is still, one of America's largest auto manufacturers. Not only do they make full-on vehicles, but they produce parts for a wide range of auto products throughout the US and the world. When auto manufacturers put profits over people, they will knowingly put defective or dangerous products onto the public marketplace, and this is just what General Motors did for many decades. This led to several of the largest product liability cases in United States history being filed against the motor giant.
One of the most infamous of these cases occurred in 1999 when General Motors had a product liability claim filed against them for allegedly releasing a 1979 Chevrolet Malibu vehicle with a knowingly-faulty gas tank. These faulty gas tanks resulted in tank explosions in many vehicles that were struck in the rear. The family of six victims that were severely and irreversibly burned in one of these explosions brought legal action against the motor giant and sought $4.9 million in damages. Thankfully, the victims successfully showcased that GM avoided publicly addressing or correcting the defective products simply because they did not want the oversight to affect their bottom line. It's unknown just how many lives were taken or irreversibly damaged due to the company's negligence.
3. Cancerous, Addictive Tobacco Products (Philip Morris)
Perhaps the most well-known lawsuits against major corporations in American history have been filed against tobacco giants. Because such a massive portion of the American populace is advertised tobacco products every day, and so many of them get addictive, product liability claims against tobacco product manufacturers can lead to absolutely gigantic class-action and individual civil cases. Philip Morris is not only the most well-known tobacco company but also the company that had the largest tobacco-related product liability case filed against them in the history of the United States.
Back in 2002, Philip Morris faced serious accusations of product liability in a filing made by a woman who developed lung cancer after smoking Philip Morris' tobacco products for decades. The case proved that, in the eyes of the law, her tobacco addiction and the illnesses that it caused were the fault of Philip Morris' negligent communication about the dangers tobacco presented to its users. In a record-shattering settlement, Philip Morris was ordered to pay the woman $28 billion (as well as an additional $850,000 in compensatory damages). That being said, Philip Morris did appeal the case, and after nine years of appeal hearings, the amount was dramatically reduced to only $28 million. Many still see this reduction in the settlement as a slap in the face to Philip Morris' many victims.
High-Profile Product Liability Cases Remain a Harsh Reality in the US
Unfortunately, many massive companies and manufacturers continue to put profits over people, often believing that they are above the law. Each person who successfully files a case against a negligent manufacturer is doing their part to reign in the destructive actions of these despicable corporations.
Why Do the Majority of Car Accidents Take Place in Residential Areas?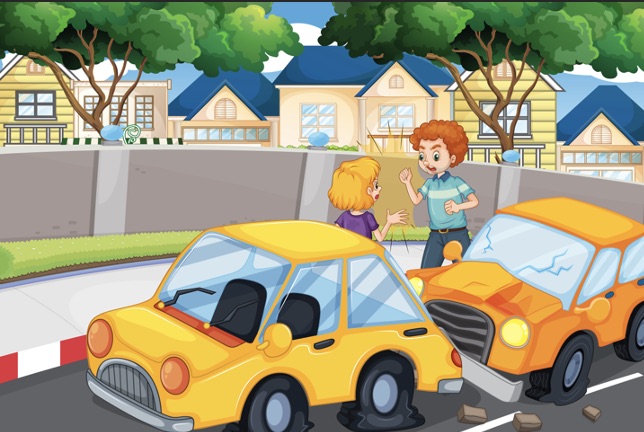 One of the biggest killers in America is traffic. Road conditions, driving habits, and traffic volumes contribute to car accidents. These dangers are especially prevalent in residential neighborhoods. In fact, about half of all car accidents that happen in the country take place within a mile of home. This phenomenon is known as the "car crash suburbanization" effect, and it plays a significant role in why so many incidents happen where they do. According to the National Highway Traffic Safety Administration, the percentage of car accidents that happen close to homes is more than 1 in 4. In urban areas, this number can be even higher. This is because drivers are more likely to speed or drive distractedly when they know they are close to their homes.
Let's explore further what causes car crashes in residential areas and how you can stay safer from these dangers. 
Distracted Driving
The dangers of distracted driving are well-documented. After all, as we discussed above, they make up one-half of all car accidents that happen in the country. This is because distractions like phone use, texting, and eating are common while behind the wheel. 79% of drivers admit to regularly engaging in some form of distracted driving. People are often distracted when they reach their home street, leading to car accidents in residential areas.
Speed and Unsafe Lane Changes
In many cases, excessive speed is also a critical factor in causing car crashes. This is especially true when driving too fast in adverse road conditions. In terms of car accidents outside of residential areas, this issue often occurs in rural areas that lack traffic control. Excess speed also leads to unsafe lane changes. This is due to your decreased reaction time while driving. It's easy to make a careless lane change when you're in a hurry or simply not paying attention to the road. This is a significant cause of car accidents in residential areas.
Road Conditions and Weather
Bad road conditions and wet weather are also common factors in car accidents in residential areas. These two factors can cause dangerous car accidents anywhere, not just the residential area. Poor road conditions, for example, can lead to tire blowouts, which endangers you and other people on the road. Wet weather also plays a role in car crashes in residential areas due to the increased risk of hydroplaning. This happens when the tires are not sufficiently hydrophobic to keep them from sliding on wet roads. Bad weather conditions, like heavy rain or black ice, are the leading cause of car accidents in residential areas.
Bad Traffic Behavior
Finally, you should be aware that bad traffic behavior, like aggressive driving and excessive speeding, is also a significant cause of car accidents in residential areas. This is especially true when driving outside of your typical driving patterns.
As you can see, many potential causes of car accidents exist in residential areas. With this in mind, it's vital to be aware of the dangers and practice defensive driving. This can help you stay safer on the road and limit the likelihood of being involved in a car crash.
Why Work With Legal Recruiters and How To Find the Best Ones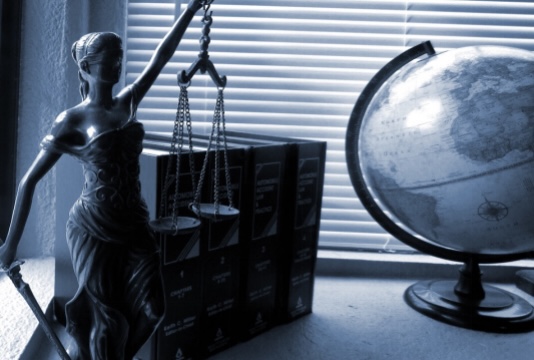 Legal recruiters are an invaluable resource for attorneys, paralegals, and legal assistants. They have the expertise to assist you in finding the right job or the perfect candidate for an open position.
Their industry knowledge can help you find a position to make the most of your skills and experience. Additionally, their connections can get you in front of hiring managers who might have yet to hear of you.
Why work with a legal recruiter?
Working with a legal recruiter offers many benefits if you're a law firm or organization looking for top-notch candidates. The same is true if you're a lawyer wanting to be part of a company's legal team.
Advantages to the Job Hirer
Legal professionals are in high demand, and finding top-tier applicants suited to your company's needs can be challenging. You need to find the right person fast to move your business forward. However, there's so much competition for these positions that it could be an uphill battle.
Luckily, there is a solution: hiring with the assistance of a legal recruiter. With this, you'll be able to focus on your business matters most. You can do this while still getting the best possible candidates. You'll get access to experienced recruiters helping companies like yours find the perfect fit for their open positions.
Advantages to the Job Searcher
If you are a job searcher, you may need help figuring out where to start looking for new opportunities. You may know what kind of work you'd like to do. However, you may need to find exactly what type of firm or company is suitable for you.
You may need clarifications about the area of the legal profession you want to specialize in. You might also require some ideas on what would be best for your career.
Working with a legal recruiter can help take some guesswork out of this process. You will also have more control over your career path.
How To Find the Best Legal Recruiters
Finding the best legal recruiters can take time and effort, as many options are available. If you're thinking about working with one, there are several things to remember.
Reach Out to Different Recruiters
You can reach out to different recruiters by using LinkedIn or other social media platforms. You can also ask your colleagues if they know any excellent legal recruiters.
It's essential to check their credentials before you hire them. You can check their website and look at their testimonials from previous clients. You should consider them one of your top choices if they have many positive reviews.
Go for recruiters who listen intently to your needs, goals, and vision. Ensure that you're on the same page to avoid misunderstandings and hiring issues along the way.
Consider Local Legal Recruiters
Local recruiters have a strong understanding of the local market. If you're hiring, they can help you find the best candidates who can better serve your target market. A local lawyer recruiter will be able to tailor their search to your specific location and needs.
Local legal recruiters can also offer more personalized service than larger firms. They have easier access to a wealth of information about the law firm or company you're interested in working for.
Request for References
Legal recruiters work with people and maintain various relationships. When you ask them for references, you'll want to know more than just names and numbers.
Ask for clients who have recently worked with your potential recruiting partner. Call those people directly and ask about their experience working with the recruiter.
You'll also want to talk to the recruiters about the process of finding candidates. Ask them about the length of time it took them to find candidates or whether they were successful in hiring.
Find What You Need With the Help of Legal Recruiters
Working with legal recruiters can save job seekers and hiring law firms time, money, and effort. These recruitment firms have qualified human resources who can fill positions in the hiring organizations.
Apart from that, these firms understand the local market. They know where to search for candidates to fill their applicant pool. With them, you'll make hiring and selection decisions easier.