WHAT IS THE FUTURE OF BUSINESS INTELLIGENCE?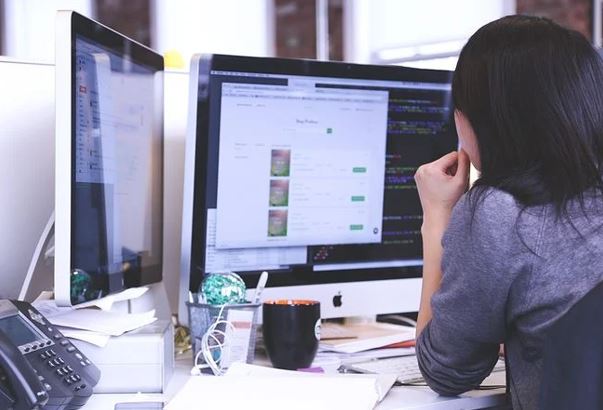 Business intelligence is a technological-driven process that leverages software and services for the data analysis of the business enterprise. Business intelligence market technologies can handle large amounts of structured or unstructured data, this makes planning and implementing business strategies easier and more efficient.
Business intelligence is important because it helps business firms to make informed business decisions. Analysts can easily identify the market trends, which will help the business to form efficient strategies to increase profitability.
BI technologies also help to identify customer behavior so the business can provide the customer with higher levels of satisfaction. It also helps organizations to make more informed and data-driven decisions by combining business analytics, data mining, data visualization, data tools, and infrastructure.
IMPACT OF COVID-19 ON BUSINESS INTELLIGENCE
In 2019, the global BI market was valued at $23.21 billion. The pandemic caused a stagnation in the growth of the market. Before the pandemic, the market was expected to grow at a Compound Annual Growth Rate (CAGR) of 9.1% until 2023. Now, the CAGR is expected to reduce by 8% during the same period.
The COVID-19 pandemic has affected all the markets and it has influenced the behavior of customers. With offices, educational institutions, and other facilities being shut down for an indefinite period, people are depending on technology to make their lives better during the pandemic.
FUTURE OF BUSINESS INTELLIGENCE
The business intelligence market is continuously evolving due to the changing trends in the dynamic business environment. The global business intelligence market is estimated to grow from $23.1 billion in 2020 to $33.3 billion by 2025, at a Compound Annual Growth Rate (CAGR) of 7.6% during the forecast period.
The BI technology will continue to evolve in the upcoming days. In the beginning, BI was limited to spreadsheets, from there it has continued to advance into higher-level technology which will help the business to improve its productivity and ensure its continued survival in the dynamic business environment.
Various factors like digital transformation, ease of doing business, rising investment in analytics, increase in usage of cloud, and data generation are expected to boost the market in the near future.
In countries like the US, UK, and Japan, the business intelligence market is expanding due to the rise in usage of mobile, cloud, and social business intelligence solutions.
There is an increasing need to make critical business decisions within a given time period, so businessmen seek the help of business intelligence and analytics tools which made them gain substantial importance in the past decade.
The business intelligence market is expected to be worth $33.3 billion by 2025. Data visualization means presenting complex data in a precise manner. Businessmen need a more efficient way for data visualization to make tasks simple.
The future BI technology is counted upon to convey more precise and accurate data. The modern BI tools open up a new realm of growth for the organization which will enhance the innovation of the business.
BI tools will help the business to conduct its activities effectively and efficiently. The many merits of BI tools are the reason behind the growth of this industry.
The future of Business Intelligence looks extremely promising. In the future, the BI technology is likely to be more automated with fewer limitations and free flow of data. The BI trends are quickly evolving over time and it is much needed for the business to progress in these modern times.
How does screen printing work? Step-by-step instructions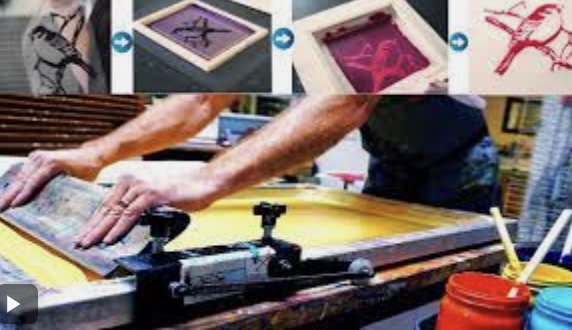 In screen printing, ink is pressed through stenciled mesh screens to create a printed design. It's a popular technique used in a variety of industries, so even if you've never heard of it before today, it's very likely that you've worn or used a screen-printed product at some point.
The process is sometimes called serigraphy or silk screen printing, but all refer to the same basic process. T Shirt Printing Shop Prints R Us presents you the best shirt printing service.
A screen printing technique is excellent for creating bold canvases, posters, and artwork, but it can also be used to print fabrics and textiles, making it ideal for creating clothing and accessories.
What is screen printing?
Using a mesh screen, ink, and a squeegee, screen printing transfers stencilled designs onto a flat surface. The most common surfaces for screen printing are fabric and paper, but specialized inks can also be used to print on wood, metal, plastic, and even glass.
An imprint of your design is created by creating a stencil on a fine mesh screen, then pushing ink through to create an imprint on the surface beneath (or paint, for artwork and posters).
Even though the printing process itself is always fairly similar, how the stencil is made can vary depending on the materials used, which makes the process sometimes called 'silk screening' or 'silk screen printing'. In addition to stenciling, there are other methods as well:
Masking tape or vinyl can be used to cover the desired screen areas.
Using glue or lacquer, paint the stencil onto the mesh.
Light-sensitive emulsion is used to create a stencil, which is developed similarly to a photograph.
The screen printing technique can be used to create designs containing one or more shades of ink. Multicoloured items require individual layers of ink to be applied, each using a separate stencil.
What is the purpose of screen printing?
There are many reasons why screen printing is so widely used, including its ability to produce vivid colours on dark fabrics. Additionally, the ink or paint is layered on the fabric or paper, which gives it a tactile feel.
A printer also prefers this technique because it allows him to reproduce designs a number of times with ease. In order to create multiple copies of the same garment or accessory, using the same stencil is very useful. Screen printing is therefore an excellent technique for creating large batches of custom clothing for sports teams or work uniforms.
Multicoloured designs can also be created by an experienced printer using professional equipment. In spite of the fact that the printer can only use a limited number of colours, it does allow for more intense coloring than is possible with digital printing alone.
How long does it take for screen printing ink to wash out?
Screen printing a garment with heat-treated washable ink by a trained professional should prevent the design from washing out. The printer must ensure that the ink is set according to the manufacturer's guidelines to ensure a colourfast finish.
In order to create a long-lasting, washable item, the printer needs to follow the instructions to the letter depending on the type of ink and fabric used.
How does silk screen printing differ from heat transfer printing?
Any type of printing that binds a design to a fabric using heat is called heat transfer printing. An adhesive-coated material, called transfer or sublimation paper, is used to print out the design. By applying heat to the transfer paper, the adhesive reacts to the heat and sticks to the fabric underneath, resulting in a printed textile.
Printing with heat transfer is cost-effective and easy, so it's perfect for printing small quantities of personalised items. Screen printing cannot transfer detailed photographic designs, which can be done with this method.
The digital transfer printing process can also be used on items like bags, hats, and footwear, which are difficult to screen print due to their awkward shapes.
In addition to heat transfer techniques, it's possible to combine them with digital ones. In digital heat transfer printing, a design is created using computer software and printed onto white transfer paper.
Using a plotter, the design is cut out following a digital outline to achieve accurate results. To bind the transfer to the fabric, the finished transfer is placed on the desired spot on the garment or accessory.
Online Payment Methods: What To Consider in 2023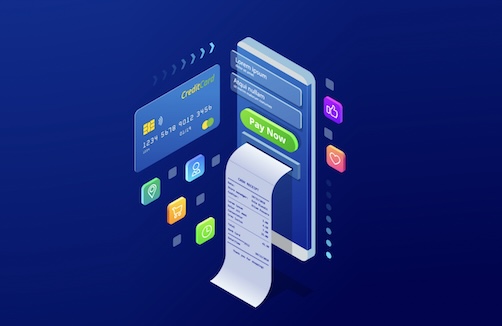 According to statistics, there were 2 million cyber crimes globally in 2021, which is 16% more than in 2020. Nowadays, a significant share of banking transactions worldwide is carried out via the Internet. As the number of online transactions has increased, so has the fraudsters' activity.  Nevertheless, you can always find a solution as new financial IT services provide customers with different forms of electronic payment security methods.
Geniusee offers secure FinTech services and solutions that will help you avoid problems and ensure the safe functioning of your product. We create reliable, secure banking and financial software solutions, minimizing risks and preventing cyberattacks. Our experts provide clients with full-cycle product development that includes fraud detection as it is essential for any business, especially in the FinTech industry. Let our FinTech software development company handle it.
What Is Online Payment?
Money transfer funds include various forms of electronic payments: by a bank card, Internet banking system, payment terminal, SMS, etc. A bank or an owner of payment terminals can act as an operator and provide transfer services. Operators employ various payment systems — Visa, MasterCard, PayPal, etc.
Electronic payment methods work on the same principles. The payer adds money to his account. As a result, he creates a balance on his account to make further payments. The payer specifies who should receive the money and how much should be transmitted. Consequently, a transfer order is created. The main issue with electronic payments is verifying that the payer submitted the payment request, not someone pretending to be him.
Problems With Online Payments
Personal Data Security
Data leakage control (DLP) systems, along with tools for monitoring and incident detection, are essential for protecting personal information in an organization. Companies have two options: they can use an internal system or hire specialized suppliers and order outsourcing services.
Online Stores Cyber Attacks
Cybercriminals have become more nimble because of the increasing popularity of online shopping. They usually employ smart bots to access accounts. Hackers often try to take possession of users' personal information to sell it on the black market.
You can employ specialized services provided by large hosting companies to defend against cyber attacks. Regular digital security analysis is a good practice to prevent such situations. It also helps with removing vulnerabilities from infrastructure and key systems.
3-D Secure Payment Confirmation Page
The social engineering technique connected to 3-D Secure technology is one of the emerging trends. The most effective security precaution for bank card data has traditionally been thought of as 3-D Secure payment confirmation pages. The 3-D Secure protocol mandates two-factor user authentication when making an online purchase. Scammers have discovered a way to fake a payment verification page, though.
Check the online store, reputation, and other customers' feedback to protect yourself from scammers. According to experts, 3DS 2.0 technology will be employed to stop these cybercrimes requiring verification using biometric data and SMS codes.
"Twins" Of Banking Sites
Criminals can also steal money from consumers' bank accounts by using "mirror" bank websites. Sometimes it is hard to distinguish a fake website from a real one due to its similar appearance. We do not recommend accessing the bank's website from unofficial Internet sources. Additionally, you should verify that the page address matches the one on the bank card before entering your login information and password on the online banking website.
Requirements To Pay A Commission
Attackers often communicate with victims on behalf of the regulator, claiming that they have accounts with a significant amount of money opened in foreign credit institutions and that they need to pay a fee.
Suppose you got an email about receiving a large amount of money from an unknown organization and you had to pay a commission, tax, or insurance to receive it. In that case, we recommend you not respond to such messages and, in no case, transfer money.
Safest Online Payment Methods
Paypal
Paypal is one of the most common electronic payment systems in Europe and the USA. Paypal functions as a form of financial passport for international transactions. Its distinctive feature is that it requires linking an international bank card, which can be used to deposit funds into the wallet.
Visa & MasterCard
Of course, Visa and MasterCard plastic cards are the most widely used and practical for making purchases in domestic and international online retailers. We advise you to have a different virtual card, such as a Visa or MasterCard virtual card, just for online purchases. It is connected to additional Internet payment protection methods and your primary bank card. You only transfer a predetermined amount from your primary card to the virtual one and use it to make purchases from online merchants worldwide.
Digital Wallets
Electronic wallets are accepted for payments at many large online stores and services. You can set up a wallet just for online purchases and fill it with the necessary funds before buying something. This method is considered safer than a paycheck or credit card with a high limit.
Crypto Wallets
The cryptocurrency wallet includes a private key for managing digital currency and transaction tokens. Additionally, the stability of the underlying code dramatically impacts the security of user funds. For this reason, developers combine protection with usability, privacy, and other common characteristics when developing such wallets.
Online payments facilitate day-to-day business operations. They ensure fast but not always safe transactions. That is why you should pay attention to electronic payment security and protect your funds from cyberattacks. You can handle it on your own or entrust fraud detection to Geniusee experienced developers. Stay competitive with us and develop high-quality and secure products for your customers.
8 Factors to Consider When Choosing the Right Video Conferencing Platform for Your Business Team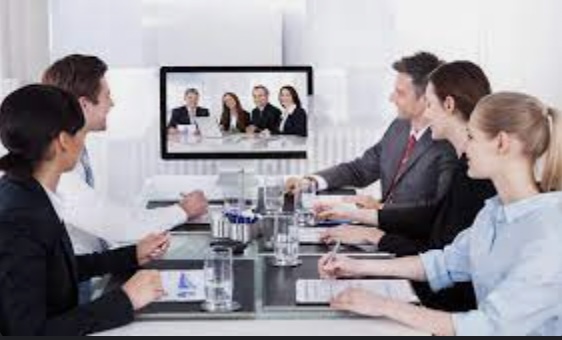 Video conferencing is quickly becoming an essential part of doing business. As remote working is becoming more acceptable and, in some cases, inevitable, having a reliable and easy-to-use video conferencing platform can make staying connected with your team much smoother. But how do you choose the right video conferencing platform for your business team? The blog post will look at important factors when selecting the perfect video conferencing platform for your business team.
1. Group Collaboration Tools
Group collaboration tools can be a critical part of business video conferencing in your business. These tools enable your team to work together more efficiently and effectively, regardless of the location of each member. For example, the whiteboarding tool allows everyone to share ideas, brainstorm, and discuss concepts in a shared workspace. It's a great way to engage each other in a collaborative environment.
Look for video conferencing platforms that offer various group collaboration tools so you can get the most out of them. Other features like file sharing, instant messaging, and breakout rooms can also enhance productivity during meetings. Considering these group collaboration tools when choosing a video conferencing platform, you can ensure that your team has the best possible experience working together remotely.
2. Cross-Platform Functionality
When choosing the right business video conferencing platform for your business team, cross-platform functionality is one of the most critical factors. A good video conferencing platform should have the ability to work on multiple devices and operating systems.
That means it should be compatible with Windows, Mac, iOS, and Android devices so that all members of your team can join the meeting regardless of their device. Additionally, ensure the platform has dedicated applications for each appliance, so you don't need to rely on web browsers or plugins to connect.
3. Number of Hosts and Participants
When shopping for a video conferencing platform for your business team, it's crucial to consider the number of hosts and participants it can accommodate. Depending on the size of virtual meetings and the nature of your video conference meetings, you may need to consider business video conferencing that support larger groups. However, if you only host one-on-one sessions, a platform with fewer participants will suffice.
You may also consider whether the platform allows multiple simultaneous meetings or if they are limited to one session at a time. It's also important to consider the number of hosts and participants to maximize cost efficiency. For example, some platforms charge a flat fee for up to 10 participants and then offer discounted rates for larger groups.
Considering the number of participants before selecting, you can choose a platform that will fit your budget and still provide an optimal user experience. Check how many participants can join the conference call at one time and how easy it is to add or remove participants from the video conference.
4. Ease of Use
If you're looking for a business video conferencing platform for your business team, ease of use should be a top priority. You want to ensure that your team members can easily connect, share information, and collaborate without any difficulty.
The best video conferencing platforms should have intuitive user interfaces, making it easy for users to navigate the platform and use its features. They should also have helpful tutorials and guides that help users learn the basics quickly and without hassle. Additionally, you should consider platforms that offer mobile apps, as this allows users to access the forum on the go.
5. Pricing Models
The pricing model is crucial when choosing the right video conferencing platform for your business team. Different vendors offer different pricing options and levels of service, so make sure you do your research. For starters, most platforms offer a basic version with limited features and a premium version with access to more features. Some video collaboration platforms offer pay-as-you-go plans, while others require a one-time fee or subscription model.
Before deciding, it's essential to assess what type of features you need and how much you're willing to pay for them. That way, you can be sure you're getting the best value for your money and the most bang for your buck. Read the fine print and understand any associated costs associated with your business video conferencing platform. Ultimately, you want to choose a video conferencing platform that fits your business video conferencing needs and budget. Doing so will ensure that your team has the best tools and capabilities to stay productive, efficient, and connected.
6. Customizations Abilities
Customizing your video conferencing platform is essential for many businesses. You want to be able to tailor the platform to the specific business video conferencing needs of your team so that it is as helpful and practical as possible. Look for a platform that can customize settings, like adjusting the volume or creating custom backgrounds. Some platforms also offer a "whiteboarding" tool that allows teams to collaborate in real-time and share ideas through a virtual board.
Other customizations include changing the conference room's layout, adding branding elements such as logos, or even creating polls and surveys to collect data and feedback from participants. All these customizations can help create an interactive and engaging experience that makes your video conferences run more smoothly.
7. Software Integration and Device Compatibility
When selecting a video conferencing platform for your business team, it is crucial to consider the various software and device compatibility. The platform should integrate seamlessly with the existing software and hardware that your business already uses. It should also provide access to the most popular applications like Skype and Zoom to use the same technology for internal and external meetings.
Furthermore, ensure that the platform can work on all major operating systems, including iOS, Android, Mac, and Windows, as well as different browsers. That ensures that all members of your team can easily use the platform. Additionally, look into any additional device compatibility, such as whether it supports video cameras, microphones, headsets, and webcams. Thus, choosing a platform that provides high-quality audio/video support for teams to communicate effectively in online conferences is essential.
8. Security
Security is another crucial factor when selecting a business video conferencing platform, as you want to ensure that confidential conversations remain private at all times. Check the platform's encryption protocols and determine if additional security measures are in place, such as login authentication or two-factor authorization.
Conclusion
Choosing the right video conferencing platform is crucial for having successful collaboration among your business team members. It's essential to research each video collaboration platform thoroughly to ensure it meets all of your team's needs. Ultimately, the best video conferencing platform for your business team offers the features that fit your needs. It should also be easy to use, priced right, has excellent customer support, provides secure connections, and is compatible with your existing devices and software. Take the time to read user reviews and ensure you feel comfortable with the platform before committing. Your business team can do the job quickly and efficiently with the right video conferencing platform.