What Is Alzheimer's Disease and Is There a Cure Yet?
Alzheimer's disease affects millions of people all over the world, but it is still poorly understood by a lot of us. The disease can affect every aspect of patients' lives and usually results in them needing assistance to carry out even basic daily tasks. There are many factors that can contribute to the development of various forms of dementia like Alzheimer's, but there is still a lot that researchers don't understand about why certain people develop the condition when others don't. If you want to learn more, keep reading to find out what Alzheimer's disease is and whether or not there's a cure yet.
What is Alzheimer's disease?
Anyone not familiar with the disease may be wondering, what is Alzheimer's? Alzheimer's disease is a progressive neurological disorder where the brain atrophies, which results in cell death. Alzheimer's is the most common form of dementia, which is a condition marked by a continuous decline in thinking, behavioral, and social skills. Patients with advanced dementia are usually unable to live independently and need assistance carrying out many basic daily chores.
Over 5 million people who are over 65 years of age in the United States are living with Alzheimer's disease. Worldwide, it is believed that between 60 and 70 percent of the 50 million people with dementia have Alzheimer's. The earliest signs of the disease usually involve forgetting recent events and conversations. In later stages, they will develop severe memory loss and lose the ability to perform essential tasks and errands.
Though memory loss is the most well-known symptom, there are many ways that Alzheimer's can affect patients. Thinking and reasoning skills also suffer, particularly when related to abstract concepts. Tasks like managing finances and paying bills will become increasingly difficult and eventually impossible without help. You may also notice changes in personality and behavior, which can involve mood swings, social withdrawal, irritability, apathy, and even depression. You can talk to your doctor to learn more about the wide variety of Alzheimer's symptoms.
Is there a cure for Alzheimer's?
As of right now, there still isn't a cure for Alzheimer's disease. There are a number of treatments that can manage or slow the progression of symptoms, and care is focused primarily on maintaining a patient's independence for as long as possible. There are some medications that can help on a temporary basis, which can help individuals maximize their ability to function. You can also look into a variety of groups and support services designed to help Alzheimer's patients and their families. However, there is no treatment that can cure the disease or stop the disease process in the brain.
There are many risk factors that can contribute to the development of different forms of dementia, including Alzheimer's. Age is the most significant known risk factor, with research supporting the idea that you become more likely to develop the disorder as you get older. Your risk is also higher if you have a first-degree relative who has Alzheimer's disease. There are also some genes that can indicate a higher probability of developing Alzheimer's, though they are still imperfect and aren't able to predict the majority of cases. Other risk factors include mild cognitive impairment, head trauma, air pollution, excess drinking, and poor sleep.
As you can see, Alzheimer's is a complex disease that can affect the brain and the body in many different ways. Alzheimer's is just one type of dementia, though it is by far the most common both in the U.S. and all over the world. There are genetic and environmental risk factors, but some of them are still poorly understood. Unfortunately, there isn't a cure yet, but there are medications that can help relieve symptoms and slow disease progression. Patients and their families hope that eventually, the scientific community will be able to eradicate the disease entirely.
Mastering AG-PCNP psychomotor skills for optimal care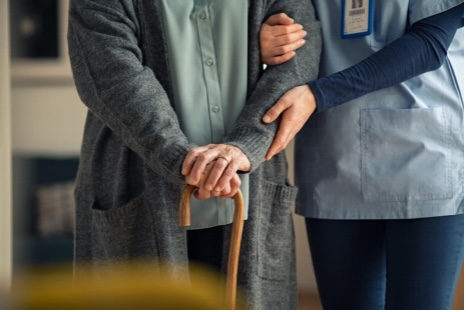 Adult-gerontology primary care nurse practitioners (AG-PCNPs) know that psychomotor skills are at the heart of their practice. Specifically, the ability to perform physical examinations, administer medications accurately, and handle diagnostic procedures are big parts of their role. Each of the skills we'll discuss today is equally important, and when they're all mastered, the end result is an AG-PCNP who is able to thrive in their role.
The life of an AG-PCNP
Before drilling down into specific skills, let's first take a look at what the role of an AG-PCNP actually is. Essentially, it's a role that bridges the gap between nursing and medical care, and it's specifically tailored to adults and the elderly. The role involves comprehensive patient management, from initial assessment to diagnosis, treatment, and follow-up care.
They start their day reviewing charts and preparing for rounds. They will actively move through clinical settings and conduct thorough physical examinations. They check abdomens to detect even subtle changes or perform complicated joint injections that demand precision.
The patients they see are diverse but are unified by their stage in life. They're adults with complex health needs that have often been exacerbated by aging. AG-PCNPs assess the full picture of patients' health situations and often have to manage multifaceted conditions such as diabetes or heart disease. At the same time, they take into consideration age-specific issues such as mobility challenges or cognitive decline.
Throughout their workday, they will collaborate with physicians, therapists, dietitians, social workers, and healthcare professionals of many other disciplines. This collaboration could be as simple as aligning on a care plan, or it might involve working together on more complicated tasks such as catheterizations or biopsies. Throughout all of these parts of the role, strong psychomotor coordination is required.
Conducting physical examinations
When assessing patients, especially older adults, you must fine-tune your approach. These examinations are more than just a routine check-up. They require an attentive eye and skillful hands that can identify even subtle changes or concerns.
Combining both diagnostic technology with traditional hands-on techniques can be a good approach. You may use Doppler devices to evaluate heart health or employ different tools for capturing detailed images of skin lesions. These technologies can complement your palpation and observational skills and provide you with more information to make a diagnosis.
Neurological exams on elderly patients are especially important, but they must be approached with caution. Your expertise will allow you to differentiate between normal age-related changes and non-normal ones. Tasks such as reflex testing and coordination assessments are common in these types of exams.
Mastering diagnostic procedures
To master diagnostic procedures, you need a deep understanding of lab results and imaging studies. You must be able to read between the lines, recognizing not just the obvious, overt signs, but also the subtle indicators that something is wrong. The tools that you use are extremely valuable, but how to interpret the results is more important.
Advanced biopsy techniques are another key skill that you'll require. This is particularly true when it comes to cancer screenings, where early detection can make all the difference. Familiarize yourself with different types of biopsy methods and focus on obtaining tissue samples both safely and effectively while causing as little discomfort to patients as possible. At the risk of reiterating the same point, interpretation is everything. You must learn how to interpret these samples accurately.
When you're conducting heart-related diagnostic procedures, you'll typically be using electrocardiograms (ECGs) and stress tests. You'll need to understand different ECG patterns and what they mean. This will help you to identify arrhythmias, ischemic changes, or other cardiac anomalies. You can then use this information to identify anything that requires immediate attention or needs a long-term management strategy.
Diagnostics and procedures are such an important part of gerontology that many schools will focus part of their curriculum entirely on this area. The University of Indianapolis is one of these schools, with its online AGNP program featuring a full class on diagnostics and procedures. The program can be completed in just 32 months, and is conducted in a part-time online format to accommodate working nurses.
Precise medication administration
Another key skill for AG-PCNPs is being able to precisely administer medication. This is not just about dosage, but also about management and educating patients. Elderly patients often take multiple medications at the same time. To manage this, you must have strategies in place to review current prescriptions regularly. Prioritize the medications that are necessary and discontinue those that may no longer be beneficial or could cause adverse interactions.
When it comes to administering injections, you aim for techniques that reduce discomfort as much as possible without sacrificing the absorption of the medicine. This is true of both subcutaneous and intramuscular injections. This could involve using the smallest gauge needle possible for the medication or rotating through different injection sites to prevent tissue damage. Applying gentle pressure after the injection without massaging the area can be a good idea, too.
When dealing with high-risk medications such as anticoagulants, insulin, and chemo drugs, you must be switched on. The high power of these drugs means that there can be big potential side effects if they aren't administered correctly. You need a thorough understanding of how these drugs work, and you must always double-check calculations for dosages every time they're prescribed. Make sure to implement safety checks before dispensing these medications, as well. This includes even basic things such as verifying patient identity and cross-referencing with their medical records.
Minor gerontology procedures
Something else you will find yourself doing is carrying out minor procedures that can significantly impact patient comfort and recovery. One example is addressing laceration repairs, and this is where your expertise in wound closure techniques comes to the forefront. The art of suture selection and placement is key. It's not just about closing a gap but doing so in a way that promotes healing and discourages scarring. Some of the techniques you will need to master for this task include simple interrupted, mattress, and subcuticular stitches.
Joint aspirations and injections are other minor procedures that demand precision. Often, you'll be doing this when treating patients with arthritis, and their pain relief will depend on how accurate and skilled you are at these procedures. Tissues around the joint may be inflamed, and you must navigate this without causing additional discomfort or damage to the joint structure. As well as having a steady hand, you'll need a strong knowledge of anatomy to guide each needle placement as you deliver medication or take out fluid from the patient.
We've already mentioned biopsies once, but cryotherapy for wart treatment and lesion removals are two other examples of dermatological procedures that are performed regularly. These tasks are delicate, too, and you need to be both gentle and confident. The margins must be cleared while also making sure not to cause too much cosmetic damage. Attention to detail is very important for these procedures.
Geriatric wound care
Some older adults will develop chronic wounds such as ulcers and other non-healing injuries. These types of things are more common as our skin loses its elasticity and blood circulation diminishes as we age. AG-PCNPs need to understand the complexities of these conditions in order to be able to take care of them.
Infection control is probably the most important part of geriatric wound care. You must be vigilant about cleanliness and follow all protocols around reducing the risk of infection. An infection can often develop into something significantly worse than the wound itself, so this must be prioritized. You'll need to assess the wounds regularly for signs of infection, too.
Selecting the right dressings is equally important. Not all products will suit every type of wound. For example, some dressings maintain a moist environment that is ideal for tissue regeneration, whereas others absorb the excess fluid or protect against bacterial contamination. You'll need a strong understanding of what type of wound the patient has and which type of dressing makes the most sense to treat it.
The process of debridement is also important. This is where you remove dead skin or infected tissue from a patient. As you can imagine, this is a delicate process and needs to be executed skillfully. Sometimes this will include using autolytic methods, which means using dressings that are designed to self-debride.
Geriatric-specific psychomotor skills
As we age, our bodies begin to decline in different ways. This does not happen at the same time or pace for each person, which is why AG-PCNPs must be able to evaluate all of these different skills and understand what signs to look for. One example of a significant concern for older adults is the risk of falls. AG-PCNPs can focus on risk assessment and prevention by evaluating gait stability, muscle strength, and balance. They can use tools such as the Timed Up and Go (TUG) test to objectively measure mobility risks and implement any relevant interventions as needed.
When patients do require mobility aids, they also need the knowledge of how to use them correctly. This is extremely important not just for their safety, but for allowing them to maintain their independence, too. You can demonstrate how to safely get by in different terrains using walkers or canes, making sure that the patient understands and feels comfortable. For patients requiring wheelchairs, guide them through how to use them correctly and focus on ergonomics so that new injuries don't occur.
Psychomotor skills related to our senses are something else that begins to diminish with age. As an AG-PCNP, you'll need to have strategies in place to change your practice when dealing with patients with sensory impairments. If a patient has problems with their vision or hearing, you might need to adapt your communication style. This could be as simple as speaking with a louder voice when dealing with patients who have poor hearing.
Sometimes patients may have different forms of dementia, and this will require very patient and skillful forms of care. This could mean simplifying instructions during examinations and establishing a routine that minimizes anxiety for these patients. Use nonverbal cues as needed and always approach from the front where you can be seen clearly to avoid startling them.
Chronic disease management
Chronic diseases are something that most healthcare practitioners will have to deal with, and this is also true of gerontology. When dealing with older patients, you'll need to focus on both technical skills and holistic plans that are very specific to each patient.
Chronic diseases that you'll come across most commonly include diabetes, COPD, and hypertension. Each of these involves regular assessments to track the progression of the disease and how effective the treatments have been. You'll frequently use glucometers to check blood sugar levels in diabetic patients or employ spirometry testing for those with COPD to measure their lung function. You'll also find yourself regularly using blood pressure cuffs to evaluate patients with hypertension.
Educating your patients is an important part of this management, too. They need to know how to correctly use home monitoring devices, and this can empower them to actively participate in their own care. Simply demonstrating the proper technique for checking blood glucose or blood pressure not only enhances your patient's autonomy but also helps ensure that the measurements they report back to you are accurate.
Beyond medication management, integrating diet, exercise, and lifestyle modifications is a big part of treating chronic illnesses. You'll guide your patients through dietary changes that make sense to their specific needs, as well as recommend appropriate changes to their physical activity. This will be highly individualized based on any mobility limitations that they may have.
Conclusion
In many respects, the role of an AG-PCNP is an all-encompassing one. You can think of yourself as a guardian to the elderly, taking into account everything about their life and how that interacts with their health. Most of the skills you need to do this job well involve psychomotor skills, and they must be focused on. As the world's population is becoming older, this role will only become even more important, making it the perfect choice for a long career in healthcare.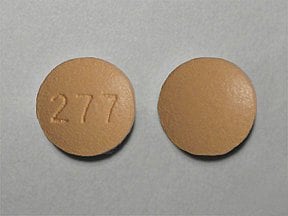 Managing type 2 diabetes involves a combination of lifestyle changes and medication. Januvia, a prescription medication, plays a crucial role in this management strategy.
This article provides a comprehensive overview of Januvia, including its usage, dosage, side effects, and interaction with other drugs.
What It Is and How It Works
Januvia is a brand-name medication specifically designed to treat type 2 diabetes. It falls under the category of dipeptidyl peptidase-4 (DPP-4) inhibitors, a class of drugs that help stabilize insulin levels and reduce blood glucose production in the body.
Unlike treatments for type 1 diabetes, Januvia is tailored for those managing type 2 diabetes and is typically used in conjunction with diet and exercise.
The Dosage of Januvia
The appropriate Januvia dosage is determined by several factors, including the severity of diabetes, the patient's age, overall health, and kidney function. Doctors usually start with a lower dosage, adjusting over time to find the most effective dose with minimal side effects.
Dosage Forms and Strengths
Januvia is available in tablet form and comes in three strengths: 25 mg, 50 mg, and 100 mg.
Standard Dosage for Type 2 Diabetes
For most patients, the prescribed dose is 100 mg once per day, and it may be had with food or without. However, in patients with kidney issues, particularly older adults, the dosage may be adjusted due to decreased kidney function.
Missed Dose Instructions
If a dose is missed, it should be taken as soon as possible, but not if it's close to the time for the next dose. Avoid doubling up on doses. Regularity in medication intake is crucial, and using reminders can be beneficial for adherence.
Januvia's Side Effects
While Januvia is effective in controlling blood sugar, it can have side effects ranging from mild to severe.
Common Side Effects
Some of the more frequent side effects include upper respiratory infections, headaches, and nasal congestion. These symptoms are typically mild and often resolve within a few days to weeks. However, if they persist or worsen, medical advice should be sought.
Serious Side Effects and Emergency Situations
Although rare, serious side effects can occur with Januvia. These include:
Hypoglycemia: Symptoms like confusion, dizziness, fast heartbeat, and sweating.
Allergic reactions: Including skin reactions, anaphylaxis, and angioedema.
Kidney problems: Indicated by symptoms such as confusion, reduced urine output, and swelling in the legs.
Joint pain and pancreatitis: Severe joint pain, tender abdomen, and indigestion are signs to watch for.
Any of the above situations would mean immediate medical attention is needed.
Combining Januvia with Other Diabetes Medications
Januvia is often used in conjunction with other diabetes medications, as approved by the FDA. These can include:
Metformin
Pioglitazone
Rosiglitazone
Glimepiride
Insulin
The combination of drugs is based on individual patient needs and is determined by the healthcare provider.
Warnings and Precautions
Certain conditions may preclude the use of Januvia, such as a history of multiple endocrine neoplasia type 2, medullary thyroid cancer, or severe kidney issues.
Additionally, Januvia has shown in animal studies to potentially cause thyroid tumors, although it's unclear if this applies to humans.
Special Considerations
Pregnancy and Breastfeeding:Women planning to become pregnant should discontinue Januvia at least two months prior.
Age Restrictions:Januvia is not approved for individuals under 18 years of age.
Conclusion
Januvia represents a significant advancement in the management of type 2 diabetes. By stabilizing insulin and reducing glucose production, it helps maintain blood sugar levels within the desired range.
However, like any medication, it requires careful consideration of dosage, potential side effects, and interaction with other drugs. Patients should always consult with their healthcare provider to determine the best treatment plan for their specific needs.
For more information, visit Canadian pharmacy
Healing from the Roots with Functional Medicine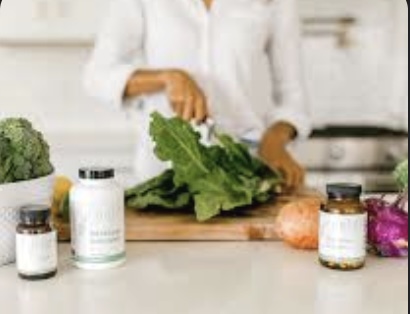 Functional Medicine is a leading light in the field of contemporary healthcare; it seeks out and treats the underlying causes of chronic diseases that conventional medicine has so far been unable to control.
As the 20th century unfurled remarkable triumphs over acute diseases and injuries, it simultaneously witnessed a surge in chronic maladies, ranging from depression and IBS to more grievous conditions like cancer and heart disease.
Herein lies the essence of Functional Medicine: a quest to unravel the 'why' behind these persistent health battles.
At its core, Functional Medicine embodies the true spirit of 'health' care, diverging from the traditional symptom-targeting treatment to a more profound, cause-oriented approach.
It's a harmonious coexistence with conventional medicine, not a rebellion. Both share a common endgame—healthier, happier lives—but Functional Medicine takes a road less traveled.
It's a journey through your unique biological blueprint, lifestyle choices, and dietary habits to unearth the origins of your health concerns, placing you at the helm of your healing voyage.
This approach is a paradigm shift. Instead of the customary practice of diagnosing a condition and prescribing medication, Functional Medicine delves deeper.
It's not about quick fixes but sustainable health.
For instance, rather than solely prescribing pills for an underactive thyroid, a Functional Medicine practitioner probes into the lifestyle or environmental factors that might have triggered the imbalance in the first place.
The methodology is clear: optimize health, prevent disease, and when disease strikes, combat its roots—not just its branches.
It's a collaborative journey, with practitioners serving more as compassionate co-navigators than authoritative figures. They provide the map, but you choose the path, ensuring a personalized, patient-centric experience.
WHOLE Wellness embodies this philosophy, offering a sanctuary for those seeking refuge from impersonal, one-size-fits-all healthcare. Our diverse services, from mental health counseling to yoga and Reiki, are steeped in the principle of the mind-body connection. We welcome you to experience integrative medicine on a whole new level, where your voice is heard, and your well-being is the priority.