What is a Basement Conversion? What Is It and How Does It Work?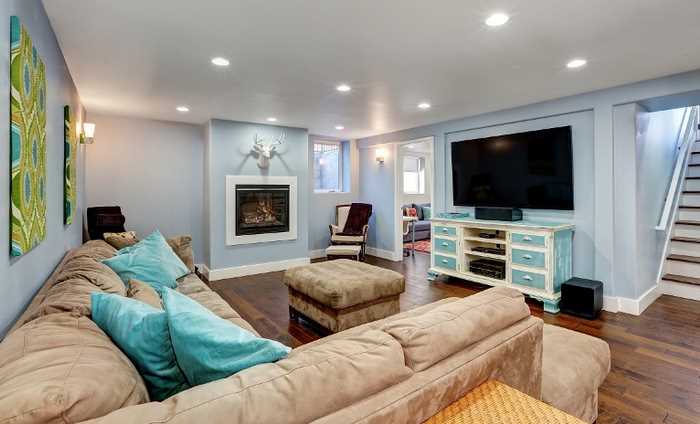 Cellars in many houses have been left unoccupied. They're most likely dark, wet, and dank, making them unsuitable for storage or even spending any amount of time in. A basement conversion is a process of converting this area into a habitable room. There are various degrees of basement conversion, ranging from a fundamental transformation to one that includes excavation and extension to provide adequate height for human habitation.
What is the Purpose of Your Basement?
There are several compelling reasons to convert your basement. The main reason is that they allow you to have more room, which is close to the other living spaces in your house. This makes it ideal for families searching for extra living space, first-time buyers in a home that lacks space, and individuals who have downsized and are looking for a place for everything.
Increasing property prices are also encouraging individuals to wait longer before purchasing a place of their own, as they save to acquire a home. Basement conversions are an excellent option, allowing kids to have their living areas. Alternatively, you may turn this private area into an additional living space for elderly parents.
Converted basements are also ideal for storage, freeing up valuable above-ground space. More and more people are interested in keeping fit, and home gyms are convenient for those who wish to work from home or be self-employed.
How long does it take to convert a basement?
The amount of time it takes to convert a basement is determined by what you want to accomplish and the size of your basement space. Converting a basic single-room subterranean chamber with a waterproof membrane cavity system (more on this later) might take as few as two or three weeks, including excavating the sump and installing the pumping system. Converting and extending the cellar, lowering the flooring, and so on can last for several months. If you're unsure when you should start working, consider doing it in the summer. Contact DBI for more information.
Is it possible to convert a basement without hiring an expert?
There are several DIY basement conversion tasks that you can accomplish, but there are others that will most likely need the help of specialists. It all depends on your skill level and the type of basement conversion project you're working on. Our basement conversion guide covers everything, so you'll know what each component is and whether you'll be able to do it yourself to keep expenses low.
Planning Permission and Building Regulations
Before you start a basement conversion, check with your local authority to see if planning permission is required. If you hire a professional basement contractor to supply a design and build service, they will take care of everything, including if necessary, Building Regulations approval and Party Wall Agreements. Read our list of questions to ask basement contractors to help you pick the finest company for the task.
Planning Permission for Basements
When converting an existing basement or cellar, in most cases, planning permission is not required. When you convert an existing cellar to a living area, it just needs a "change of use," so there is no need for planning permission. According to the Government's Planning Portal: "When adding a new basement, increasing the size significantly, or when 'the usage is drastically changed or a light well is added,' which changes the external appearance of the property,' planning permission is required."
If you want to raise the ceiling height of a cellar by lowering the floor level, this will most likely need planning permission. Small extensions and changes are permitted under Permitted Development Rights. Also, if you reside in a heritage property, you'll almost certainly need consent for interior or external work.
Include the following in your letter: "Confirmation that I may go ahead with the work would be appreciated. It's useful to have proof that planning wasn't required when and if you sell your home. n" Send a copy of this letter by certified mail, return receipt requested, so there is no room for error.
Building Regulations for Basements
Even if a basement is simply converted into a usable area, it will need Building Regulations approval. Even if you only change the use of an existing cellar, Building Regulations will ensure that your newly transformed basement is safe and energy-efficient.
The Building Regulations apply to topics such as fire escape routes, ventilation, ceiling height, damp proofing, electrical wiring, and water supplies. The Basement Information Centre has created new information on this topic. More information may be found on their website.
The repair of a subterranean area that is already used for habitation, or the conversion of a non-habitable basement into a living area does not require Planning Permission under Building Regulations.
Fire Safety in Basements
The Building Regulations contain information on fire safety, including the need for basement fire escapes. There must be a 'suitable means of egress in case of fire from the building' according to the Regulations. The Regulations first define a basement level and then go on to outline whether or not the basement is an inner room or a separate fire-resistant structure.
Party Walls
If you own other properties that adjoin yours and share walls that will be affected by the conversion, you must follow the Party Wall Act 1996. You'll need to communicate with the property owners and tenants on the other side. A Party Wall Agreement for each neighbour will cost £700.
Basement Flooding
How can my basement flood?
If your basement is damp, identifying the source of the water might be difficult. You are more prone to flooding if you don't know what caused it. Low-lying locations, especially those under the flood line, are more vulnerable.
Basement Waterproofing
The goal of most basement renovations is to provide more liveable square footage while also keeping it dry and pleasant. The process of waterproofing a basement is an essential component of any basement conversion.
Water won't be able to enter your basement if you block its passage. External waterproofing and cementitious tanking (these work by blocking the passage of water into your basement) are two options for preventing water from reaching your basement, or you can install a cavity membrane drainage system that allows you to control any water ingress by sending it to an appropriate evacuation point.
What is the best way to waterproof a basement?
Choosing the best waterproofing technique for a basement requires an understanding of the many waterproofing methods and how they interact. It should also consider the intended usage. The three primary sorts of basement waterproofing are outlined in the table below, which may be utilized together to form a successful solution.
External waterproofing: Basement waterproofing of this sort is usually done in the construction of a basement or below-ground structure. It is based largely on a planned building method and the use of moisture-resistant materials. Unfortunately, despite the waterproofing system being tested to completion only when the basement or beneath the ground structure is completely backfilled and the earth around the location has settled, this form of waterproofing may result in water intruding into a previously dry environment.
Tanking: The process of waterproofing or tanking a basement entail laying a fully bonded waterproof cement system on the walls, floors, and occasionally ceilings. The tanking solution then adheres to the existing masonry substrate, forming an impermeable layer that prevents water entry while remaining breathable. Tanking is intended to resist external water pressure around the basement and must therefore be completely attached to the substrate. Any fault in the tanking will become apparent when external pressure drives water through any gap.
Cavity Drain Membranes: Waterproofing membranes, such as PermaSEAL cavity drain membranes, are used to coat the walls, floors, and occasionally the ceiling of your basement. They're intended to create a gap between the waterproof membrane and the damp wall. The space created by cavity drainage membranes allows any water to flow freely. To a sump and pump, which then evacuates the water to an external drain, this liquid is directed via drainage channels. Because of the critical role played by pumps in this system, it's essential to think about pump maintenance and even the installation of a battery backup system should the electrics go down. Internal (dry side) waterproofing membrane internal finishes are formed on the inside (dry side), therefore interior finishes are fully separated from dampness and stay dry.
BS8102 is a series of standards that regulate the building and installation of waterproofing systems in basements. The BS8102 Guidelines are a set of rules that govern waterproofing basement construction and installation. We also have an in-depth guide on how to install sump pumps and a comprehensive sump pump installation guide. Check out our 100 per cent recycled basement floor and wall cavity drain membrane, which is covered by the BS8102 Guidelines.
Who should carry out the Basement Waterproofing?
When it comes to basement waterproofing and basement conversions, you should opt for a professional business or individual to do the work. They will be able to suggest the best solution for your specific requirements.
When choosing a basement contractor, look for one that is a member of the British Structural Waterproofing Association or the Property Care Association.
Basement Waterproofing and Selling Your Home
The fact is that properties with waterproof basements are typically more valuable than comparable properties with damp basements. Even more so in high-value areas such as cities, a well-lit, friendly, and waterproof basement living area will add value. Buyers are frequently deterred by the additional cost and labour involved, but it's a simple and quick procedure. A basement's extra habitable space is a big selling feature.
If water is seeping into your basement, it's an enormous problem. Mould growth will only get worse if it isn't removed promptly. In a soggy basement, serious concerns like dry rot may develop and cause expensive structural damage as well as deter potential purchasers. A waterproof basement prevents these problems from occurring.
Basement Flooring
If you have an uneven floor, there are several options for flooring. Screeds, a concrete layer, and/or on top of the basement floor slab may be added. Screeds will take finishes and give you a lot more options for flooring; nevertheless, they do raise the height of the floor by 1 to 3 inches (2-8 cm). A floating hardwood or laminate plank is another alternative. These are generally built using tongue-and-groove boards with a waterproof membrane and/or insulation beneath them. When it comes to choosing your carpeting, remember that underfloor heating can be beneficial as well.
Insulating a basement
An air-conditioned basement keeps your house cooler in the summer and warms it up faster in the winter, saving you money on heating bills and providing a pleasant moisture-free living area. In this part of the chapter, we'll be concentrating on basement interior insulation because exterior insulation is only used during the construction of a new basement and isn't practical with an existing home. You should concentrate primarily on the walls rather than the ceiling when improving your insulated basements energy efficiency.
However, there are a few things to consider before making a decision. To avoid excessive humidity and mould formation, you'll need some form of vapour control. Warm humid air must not reach the chilly basement wall and condense. A vapour control layer (vcl) should always be placed on the warm side of the insulation to prevent water vapour from the basement rooms from condensing on the cold cavity drainage system. It's critical to install a functioning basement waterproofing system because any water entry may cause the insulation to become wet.
Ventilating a Basement
It's crucial to provide adequate ventilation in your basement to make it a pleasant living area. Stale, musty air should be eliminated, and fresh air should be brought in. It is also critical for lowering humidity levels. Windows (if you have them) may be utilized to effectively ventilate a basement; open stairways, extractor fans, ventilation equipment, fans and vents are other methods.
Heating a Basement
To create a warm atmosphere in your basement, you'll need some sort of basement heating. When it comes to heating your basement, there are several choices. The options and your budget will decide which ones are feasible.
Lighting Your Basement
If you want adequate light without taking up space, avoid pendant/hanging ceiling lights and stick to fixtures that give enough illumination. With this in mind, spotlights (check for harshness), track lighting (great for attaching to exposed ceiling beams) and wall lighting/wall sconces alternatives may be suitable. If you have a limited ceiling, recessed tiny spotlights are an option.
It's always a good idea to use natural light in basements because it makes the area more welcoming and is more healthy. If you already have windows, make the most of them – get rid of anything that might be obstructing light from coming in. If you don't have a window, consider adding one, increasing the size of an existing one, or adding a lightwell. Unless you're restumping something that was previously allowed (such as rebuilt), this will almost definitely need planning permission.
You have a few alternatives if you're looking to add some light to your basement. If you use a glass door on the entrance to the basement to let light in from above, you might want to think about more creative and pricey options like mirror shafts and light pipes.
How much does a Basement Conversion Cost? 
When it comes to budgeting for a basement conversion, you must first determine which chores can be completed by a do-it-yourself and which need the assistance of a professional. Some people will want the entire conversion to be done by a professional firm, but this will result in greater expenses. 'How much will it cost to transform my basement?' is one of the most typical questions we get. This is almost impossible to answer, but we can give you some ideas. If you're looking for a quote, why not contact DBI?
Get Your Automatic Garage Door Fixed Quickly and Effectively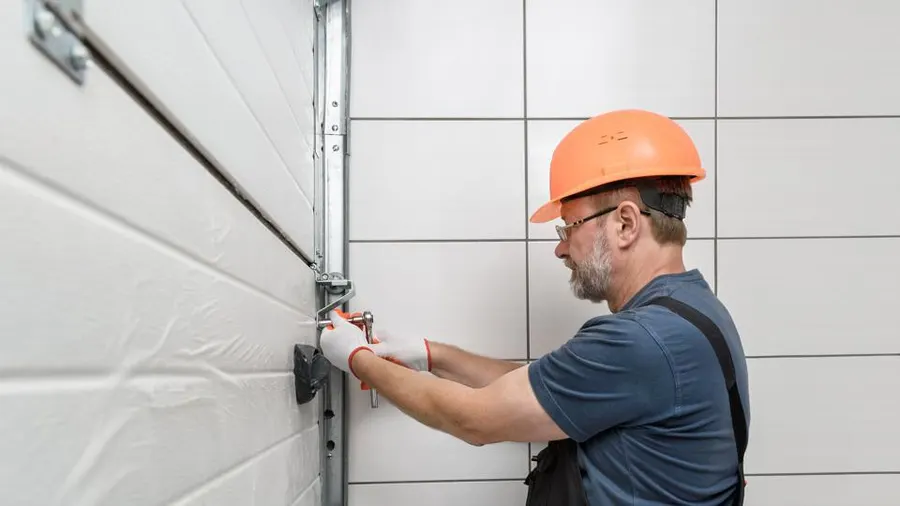 Are you frustrated at the lack of responsiveness when it comes to garage door repair in Lehi? Is your automatic opener malfunctioning and leaving you stuck outside in the cold or rain?
If so, don't worry because we have all the information and resources needed to quickly and effectively get your garage door operating like new again.
Our experts specialize in repairing any make or model of automated garage doors, no matter what year they were installed, so you can trust that our work will fulfill its purpose.
Read on to find out more about how our team will ensure professional results with expert service!
Understand the Basics of Automatic Garage Door Operations
It's a common sight in suburban neighborhoods: an automatic garage door silently slides up and down as homeowners come and go throughout the day.
While it may seem like magic, understanding the basics of automatic garage door operations can help demystify this modern convenience.
At its core, an automatic garage door uses a motor and a series of sensors to detect when it's safe to open and close.
With a few simple steps, it's possible to ensure your garage door is functioning properly and safely.
From checking the sensors to lubricating the moving parts, learn how to keep your automatic garage door in top condition and running smoothly for years to come.
Learn How to Diagnose Common Problems with Your Garage Door
Your garage door is an important entryway to your home, but it can also be a headache when it malfunctions. Luckily, not all problems require a costly repairman.
Taking the time to learn how to diagnose common problems with your garage door can save you time, money, and frustration.
From a misaligned door to a faulty sensor, understanding these issues can help you take the necessary steps to fix them yourself or know when it's time to call a professional.
With a little bit of knowledge, you can quickly troubleshoot issues and get your garage door back in working order.
Find a Reliable Garage Door Repair Company Near You
Your garage door is an important feature of your home, keeping your family and belongings safe. But what happens when it malfunctions?
That's when you need a reliable garage door repair company. With so many options out there, it can be overwhelming to choose the right one. You want a company that is trustworthy, experienced, and affordable. That's where we come in.
We've done the research for you and have found the best garage door repair companies near you. No more stress over a broken garage door. Contact one of our recommended companies today and rest easy knowing your garage door is in good hands.
Get an Estimate on the Cost of Garage Door Repairs
Garage doors are an integral part of our homes, but sometimes they break down without warning. Whether it's due to age, wear and tear, or an accidental bump, garage door repairs can be a pricey affair.
That's where getting an estimate on the cost of repairs can be a lifesaver. Knowing what you're getting into financially can help you make an informed decision about whether to repair or replace your garage door. Plus, it can help you avoid any nasty surprises when the bill arrives.
Schedule an Appointment for Professional Service
When it comes to scheduling an appointment for a professional service, it's important to choose a provider you can trust. Whether you need a haircut, a dental exam, or a legal consultation, finding the right professional can make all the difference.
With so many options available, it can be overwhelming to know where to start. Fortunately, the process is much simpler than it may seem.
By doing your research, asking for recommendations, and reaching out to potential providers, you can quickly and easily schedule an appointment for the service you need.
In the long run, taking the time to learn more about automatic garage door operations and how to diagnose common problems can save you a lot of money and help you avoid potential safety risks.
By following these steps, you can look forward to enjoying the convenience of a fully functioning garage door and rest assured knowing that all of your belongings remain secure!
Window Replacement Step by Step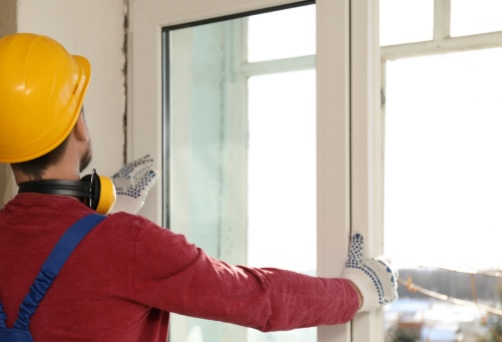 Replacing your windows is an important home improvement project. The new windows will improve the value of your home and save you money on energy bills over time. To get started with a window replacement, you'll need to call a window replacement company. After you've found one that's right for you, it's time to schedule an appointment for an estimate.
1. Call a Window Replacement Company
Find a company that you can trust and simply call them.
2. Get a Free Estimate
The second step in the window replacement process is to get a free estimate.
When you're ready to replace your windows, it's important that you know what goes into getting an accurate quote and how much it will cost before committing yourself financially. The best way to do this is by getting estimates from several different companies so that you can compare them side-by-side before making any decisions (and signing any contracts).
That being said, there are some things that need to happen before we start getting estimates. First of all: make sure all of your windows are clean! This means washing off any dirt or grime that may have accumulated over time; if necessary, use glass cleaner on any smudges or fingerprints on glass surfaces-this will ensure that each company gets an accurate idea of what condition they would be replacing if they were hired for the job at hand!
3. Get Pricing Information
Once you've determined the type and style of window you want, it's time to get some pricing information. This can be done in a number of ways:
Request a free estimate from your local home improvement store or online retailer.
Contact several local contractors who specialize in window replacement projects, and ask them for their quotes on the project.
You may also want to ask them what is included in their pricing (such as labor costs and materials), so that you know exactly what each quote means before deciding which one would be best for your home renovation project.
4. Schedule Your Appointment
Schedule your appointment. Once you've found a company that fits your needs and budget, schedule an appointment to meet with them. This will allow you to see the products in person and decide whether or not they are right for you. If they aren't, negotiate with them on price or get another estimate from another company. If everything looks good, then schedule installation!
5. Work with a Professional Team
Once you have decided to replace your windows, the next step is to work with an experienced team that can help you choose the right windows for your home and ensure they are installed properly. A professional team will also make sure that you are happy with the end result.
6. Pick Out New Windows
Once you have a solid idea of what kind of window you want, it's time to pick out the right one.
You have many options when it comes to choosing new windows for your home. The first step is deciding whether or not you want vinyl or wood windows. You may also want to consider energy efficiency ratings and warranties before making your final decision.
7. Install New Windows in Your Home
Your window replacement company will measure the windows and take measurements of the home, then install new ones. They'll also clean up after themselves when they're finished, providing a warranty on their work.
A window replacement process can be overwhelming, but we've broken it down into steps that are simple and clear to understand
If you're considering a window replacement process, it can be overwhelming to know where to start. But we've broken the process down into steps that are simple and clear to understand.
First, find a reputable company. You can do this by asking friends or neighbors for recommendations or searching online for reviews of local window replacement companies in your area. Once you've found some potential candidates, call them up and ask about their services-they should be able to give you an estimate over the phone based on what information they have available (like measurements).
Once you have an estimate in hand, compare prices between different vendors before making any final decisions about who will do work for your home or business. If necessary, schedule time with each vendor so they can show up at their convenience-this way there won't be any surprises later on when it comes time for installation! And remember: always ask questions during every step along this path; after all – knowledge is power!
The window replacement process can be overwhelming, but we've broken it down into steps that are simple and clear to understand. We hope this guide has been helpful in guiding you through the process of getting new windows installed in your home.
Siding Replacement Process – Step by Step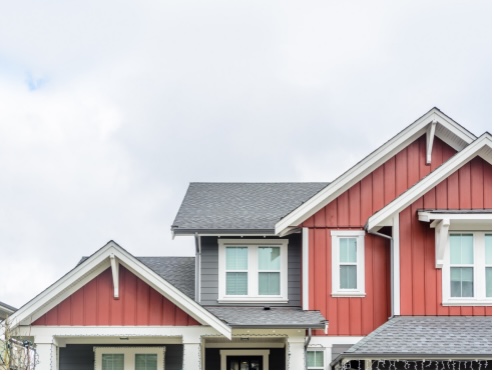 Many homeowners find the idea of siding replacement intimidating. It's one thing to replace a few pieces of siding around your home, but replacing all of it can be quite an undertaking. However, with the right knowledge and tools, siding replacement is not difficult or time consuming once you get started! Here are some tips to help you make this process as easy as possible.
Step 1: Remove the old siding.
According to siding contractors, the first step in siding replacement is to remove the old siding. In most cases, this will be done by prying or hammering out nails and then pulling off pieces of wood or vinyl. It's a good idea to wear gloves when removing old materials so that you don't get splinters in your hand from broken nails.
Used caulk should also be removed with a putty knife, simply scrape away at it until no more remains on your surface.
Step 2: Install new flashing.
Flashing is a piece of metal that covers the joint between the siding and the wall, preventing water from getting behind your siding. The flashing should be installed in a way that prevents water from getting behind your siding. It should also be installed at least 6 inches above ground level (and higher if you live in an area prone to flooding).
Step 3: Prepare to install new siding.
Remove old siding and nails.
Clean out the holes left behind by your old siding, using a hammer and chisel to remove any debris. This will ensure that your new siding fits snugly into place without leaving gaps.
Patch up any holes with wood putty or caulk, depending on what type of material you used for your patching material (i.e., if it's wood putty).
Check for water damage; if there is any visible evidence of mold growth or rotting wood near where water could enter your home through cracks in the foundation wall or foundation sill plate (the horizontal beam under the house), consider hiring an experienced contractor who specializes in repairing these problems before proceeding further with installing new exterior walls.
Step 4: Install panels on wall.
Install panels on wall.
Start with the bottom of the wall and work your way up.
Install panels with the longest side facing out.
Use a level to make sure they're straight, then caulk around each panel with a putty knife to fill in any gaps between them and ensure that water can't get behind them when it rains (or melts).
Step 5: Putty and tape joints.
Putty and tape joints: Putty is a paste that fills the gaps between panels, while tape is used to seal the joints where siding panels meet at corners and around windows and doors.
Apply putty with a putty knife, then smooth it out with your hand (or another tool).
Press down on the tape with your finger until it's flat against the surface of your siding, then use an awl or hammer to poke holes through both sides of each gap in order to allow air bubbles out as you press down on them with your finger again.
Step 6: Staple a metal flashing over bottom edge of panel.
Step 6: Staple a metal flashing over bottom edge of panel.
A metal flashing is a flat piece of metal that covers the bottom edge of your siding to prevent water from seeping into your home. It's not required, but it's recommended by most siding manufacturers and can prevent future problems with moisture accumulation inside your walls. If you choose not to install one, make sure you seal all seams in your new panels before painting them!
Step 7 (optional): Install a drip edge to protect the bottom seam of the new siding from water damage caused by rain and snow.
Drip edges are installed along the bottom of the siding, where it meets the house. They're made of metal and help keep water from getting into your home by deflecting precipitation away from your home. There are different types of drip edges available: aluminum, copper or galvanized steel. To install one, simply hammer in nails or screws at intervals along its length (about every 12 inches).
Siding replacement can be done in stages but it is best to do it all at once as an entire process
Siding replacement can be done in stages but it is best to do it all at once as an entire process. This way, you can be sure that you have the right materials and tools on hand to complete the job properly. You also won't have any gaps between different sections of siding that could cause water damage or other problems down the road. If you're not sure how much new siding will cost, contact us today!
The siding replacement process is not an easy one, but it can be done by anyone. The key to making sure that your project goes smoothly is to plan out each step of the way and make sure that everything is in place before moving onto the next step. This will help keep things organized so there aren't any surprises along the way!