What Are the Common Types of Pistols?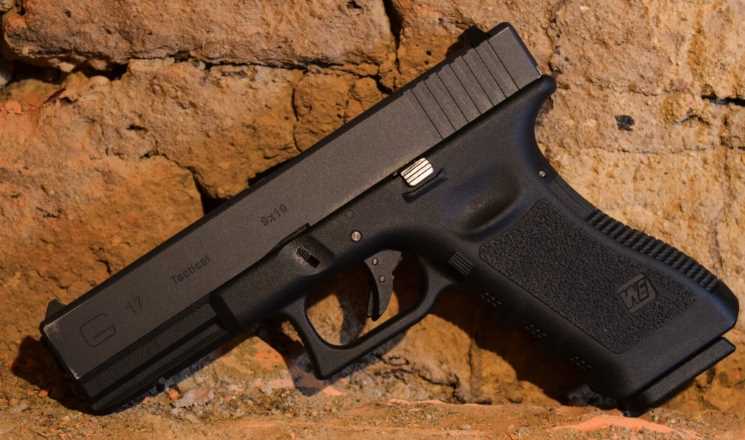 Did you know that the United States has the most gun-owning civilians? If you are considering buying a gun like so many others, you know that a lot of time and effort goes into researching the right firearms.
This article will describe various types of pistols, how to buy one lawfully, and gun safety so you can be a responsible gun owner. First, what is a pistol?
Researching Types of Pistols
The term pistol encompasses multiple types of guns. A pistol is a handgun designed or intended to fire a bullet from a single chamber. This differentiates pistols from other types of handguns and weapons like revolvers, as they have a revolving chamber.
Pistols are defined by their action type. The action of loading, unloading, firing, and ejecting a cartridge is either single-shot or double.
Single-shot and Semi-automatic Pistols
Single-shot handguns only have the capacity to fire one round at a time. It must then be The gun must be manually reloaded before firing another shot. Semi-automatic, single-action pistols require the shooter to cock the hammer of the gun, so a bullet is reloaded in the chamber.
Automatic Pistols
Fully automatic handguns can fire rapidly and consecutively without having to press down the hammer between each round. This difference separates them and is why they are heavily regulated by the Bureau of Alcohol, Tobacco, Firearms, and Explosives. Automatic weapons made before 1986 are the only legal automatic guns that you can buy in the United States.
Buying a Pistol
The intended purpose of the pistol is one of, if not the most significant factors that will impact the type of pistol you choose. Similarly, your state's laws regarding permits, licenses, and concealed/open carry may influence your decision.
Background Check
While U.S. citizens have the constitutional right to bear arms, there are still limitations on who has access and the ability to purchase a gun. Anyone buying a pistol from a licensed dealer is subject to a background check. You may not be able to buy a firearm if you:
Are or have ever been a fugitive of the law
Have a history of misusing alcohol, possessing or taking illegal drugs
Have ever been convicted or are under investigation for a misdemeanor or domestic violence incident
Have ever been the target of a restraining order related to violent or threatening behavior like domestic violence
Have been dishonorably discharged from the Armed Forces
Have ever been committed to a mental health institution involuntarily committed to a mental institution
Have renounced U.S. citizenship or are an undocumented immigrant
If you are in alignment with the law, you can proceed with your purchase. Next, consider your intentions and what the more efficient type of handgun is for you.
Look into the advantages and disadvantages of different pistol types and consider visiting a gun range to practice shooting a gun and test them out before purchasing. In addition, you can rent handguns at a shooting range to get a feel for them.
Gun Safety
The gun you choose should be the right size and weight for your hand so you can control it properly. If this is your first purchase, don't be afraid to ask for safety tips and useful accessories like a belt or Blade Tech holsters. Lastly, learn how to clean and store your gun when it is not in use.
Responsible Gun Ownership Begins With Research
There is certainly more to know about various types of pistols and which one to buy; we hope this article is a good introduction to the process. While you may have more research ahead of you, it's best to be prepared and learn what you want and need.
If you liked this article on pistol types and buying a handgun, check out the rest of our site for more informative content!
5 Ways to Ensure Accuracy When Firing a Sig P365 Tacpac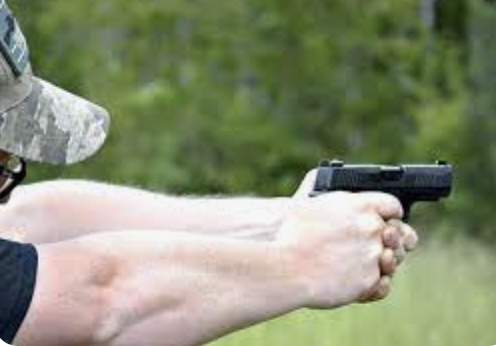 As the owner of a Sig P365 Tacpac pistol, you're equipped to deal with both home intruders and assailants when you are out in the world. The thing is, you're only safe if you're able to fire accurately, and you might be surprised to learn that many people hold their 9mm pistols incorrectly, meaning they have much less chance of hitting what they're aiming at.
Tip #1 – Use the Sights (That's what they're there for!)
Our first tip for increased accuracy is to use those little bumps at the front and back of your pistol's barrel. That's right, we're talking about your Sig P365 Tacpac handgun's sights. Ok, so we might have sounded slightly sarcastic there, but so many people don't.
Ideally, through the two rear sight dots, you must see the front dot sight. If you don't, and you fire anyways, the chances of striking the target go down markedly.
Tip #2 – Get Your Grip Right
Another super important factor when firing a 9mm pistol is how you grip it. This is called the Master Grip, and it basically describes how your hand interfaces with the pistol. Your grip must be tight but not overly so. There should be no spaces between your hand and the grip or the beaver tail.
It must also be replicable every time you draw the weapon, with your hands locked in on your Sig P365 Tacpac or other weapons the same way every time. Doing so will ensure you shoot the same way every time – meaning close grouping.
Tip #3 – Keep Your Trigger Pull Smooth
Also crucial for good aiming is a smooth trigger pull. All the time at the range, you see people's heads bobbing all over the place as they pull the trigger, and this is going to do nothing for your accuracy.
Instead, strive to keep your head nice and still and focus on keeping your arms straight and fixed in position. If your arms get tired before you're ready – stop, reset and go again.
Tip #4 – Use Good Posture
One reason why some shooters have accuracy issues is that their posture is off. With the smaller 9mm handguns, recoil is not so much of an issue, but it's all about having a firm foundation whenever you shoot. So, what does a good posture look like?
We're talking about the left foot forward (left for left-handers), with the other foot slightly behind you to give you stability. In this position, you shouldn't be easy to push over!
Tip #5 – Keep Your Technique In Your Head
The last tip we'll leave you with is to actively run through what you need to do in your head as you're doing it. By focusing on your hand positioning, posture and ensuring that you use the sights as they're designed to be used, you stand a much better chance of hitting the same point consistently.
This is something that should be practised and practised until it becomes a completely natural movement.
Use These Tips to Be a Deadshot With Your Sig P365 Tacpac
Thankfully, when it comes to firing a pistol accurately, it's mostly about doing the right things and replicating them over and over again. That means anyone can improve their aim using the tips we've shown you here. Follow the advice we've shown you here, and there's no reason why you can't be a deadshot in no time at all!
The Basic Rules of Paintball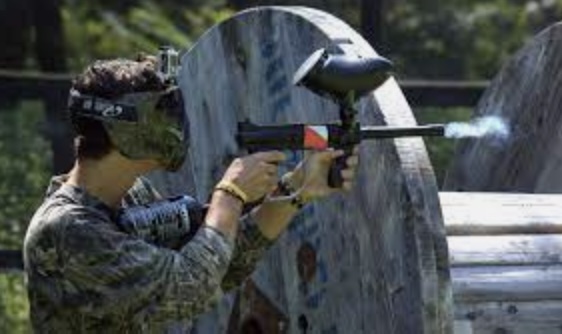 Are you new to the exciting world of paintball?
Paintball is an action sport that is played by millions of people around the world. And if you enjoy the rush of hunting or shooting games, you've probably looked into it before. Paintballing combines familiar aspects of competition and strategy with a new and entertaining twist.
But despite being a fun, action-packed backyard game, it can actually be quite a technical sport.
Below, we have provided an essential guide to the rules of paintball that will get you up to speed before playing.
Essential Gear for Paintball Players
The basic rules of paintball and the essential gear for paintball players are intertwined.
Generally, players must wear full-face protective masks to guard against getting hit with a paintball. To reduce ricocheting paintballs, all players should also wear long trousers and long-sleeved shirts or jumpers.
Wearing gloves and chest protectors such as vests are also recommended. You can learn more about paintball vests and their purpose when you click on this link.
Lastly, paintball guns must have a barrel-blocking device that stops live play when the gun is removed from the game area.
Basic Safety Guidelines
One of the most important paintball rules is to always wear a face mask or other protective eyewear when a game is in progress. This will protect you from rogue paintballs that might cause severe eye injuries. It is also important to ensure that the paintball marker on "safe" at all times when it is not in use or when a game is not in progress.
When playing, do not intentionally aim at a person outside of the designated playing area. Always be aware of your surroundings. Additionally, do not double-feed war paint or exceed a speed limit of 300 feet per second in your gun.
Lastly, it is important to play safe and use common sense.
Basic Rules for Playing
Basic rules in paintballing include using protective gear, always having a referee or "ref", and no shooting close range or "ramping". All players must be aware of their surroundings and maintain a safe distance. It is against the rules to shoot people out of bounds, or "blind shoot", and eliminate an opponent by shooting them in the head.
To prevent players from getting too close to each other, they must follow a "ten-foot rule" at all times. If a paintball hits a player, they must inform the referee, take off their mask and raise both hands. The referee will then have to give the all-clear before eliminated players leave the game so that it can continue with the remaining players.
When reloading, all players must ensure that their barrel is pointing away from people.
Try Paintball Now!
Paintball can be an exciting, engaging, and active sport. If you follow the basic rules and paintball safety regulations, joining a game can be great and memorable for all involved.
So be safe and have fun!
Are you looking for more informative reads? If so, visit the rest of our site!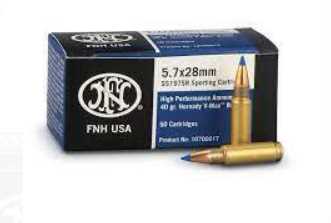 Are you in search of 5.7×28 ammo? We have 5.7×28 ammo for sale, a popular long-range smokeless cartridge. 5.7×28 bullet is famous for its high velocity and features. The production started in 1990, marking the 20th anniversary of FN Herstal. Marc Neuforge and Jean-Paul created the unique 5.7×28 ammo for shooting at close-range. Depending on the manufacturer, its high muzzle velocity ranges from around 2350 fps to 2800 fps.
The 5.7×28 gained popularity worldwide for shooting at both long and short-range targets. If you compare the 5.7×28 with other popular cartridges like .30mm or 9mm, you will find that it has more incredible muzzle velocity. That is why the 5.7×28 can penetrate targets from long range. It can be used as a personal defense weapon because it is very effective. Its length makes it suitable for both semi-automatic and automatic pistols and rifles. This cartridge has rimless and bottleneck cases. The size of the matter is around 1.594 inches. Its shoulder diameter is approximately 7.9mm, which extends to the rim. The rim is 1.14mm thick and 7.8mm in diameter. Its bullet is .224 inches in diameter, smaller than the 25-inch neck.
Are you looking for adequate storage for your ammunition cartridges when you are on the go? If you're into sport shooting, hunting, or even a professional in the military you would want to be ready and well-equipped when you are in the fray or field, so better get a durable and versatile ammunition carrier like an ammo bag.
At times you bring additional ammunition with you when you are traveling and need ease of access when reaching for them. Having an bag for your ammo will give you an advantage and make for immediate reloading and safekeeping, imagine getting those rounds and magazines out in a jiffy and without having to reach for sparse amounts ever again. You are guaranteed to get the type of ammo you need immediately thanks to an ammo bag.
There are plenty of sources to get the type of bag that you need, there are even designs that can fully carry ammunition belts and high caliber rounds. Just look for your local gun shop or even military surplus shops with product line information that is easily found online. You can browse the features and prices right at the comfort of your own home so you can just easily order them online too. Remember to pick the one that's right for your needs and satisfies the amount and kind of ammunition it can carry.
5.7×28 ammo can be used for personal defense and home security. What makes it an ideal choice for self-defense is its penetrating abilities. Moreover, it can be used for military and police uses. Even the law enforcement departments can use the 5.7×28 ammo. It is an excellent choice because of its accuracy, range, and incredible performance.
Why choose 5.7×28 ammo for sale from Classicammunitionstore.com?
Our store is a well-known and leading online shop that offers a wide variety of ammunition. You can buy ammunition from different manufacturers in bulk from our shop. We provide the best quality ammo for every caliber. Our prices are very budget-friendly and affordable. We also offer home-delivery services to our customers without any charges. Click on this link to buy your box of 5.7×28 ammo today!