What are the Biggest Challenges in Education?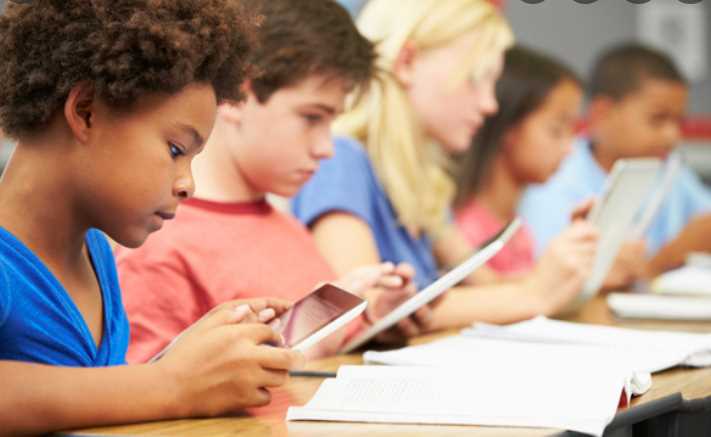 Nowadays, teachers and students are going through more stress in the ever-dynamic world of education than ever.
The average teacher constantly feels overwhelmed from creating lecture notes and learning to use tools to edit PDF files and grade tests.
For students, adapting to new learning formats is a challenge that has proven insurmountable to some.
So to understand how education is struggling today, let's explore the main challenges of teachers in the teaching profession today.
1.    Classroom Size
Teachers in Georgia and South Carolina are buckling under the strain of overflowing classrooms.
With colleges receiving less public funds than usual, many schools have had to admit more students to make money. This situation transfers the stress to teachers who have to control classrooms that are bursting at the seams.
Research also shows that the teacher-student ratio needs to be 1:15 for effective learning to take place.
But many teachers have more than 20 students under their care, which affects the quality of education the students get even within the remote learning framework.
Essentially, the increase in class size is one of the main challenges in new normal education today. Parents often overcome this issue through a primary school tutor that can give more attention to students and their education needs.
2.    Poverty
With about 16% of children living below the poverty line, most kids from low-income families go to public schools. But since the pandemic hit, many of these families have had to focus on surviving.
These pitiful conditions negatively affect the students' academic performance, forcing many to drop out of school eventually.
Moreover, schools are aware of these students' issues and try to help by providing essentials. Notwithstanding, even their best efforts are not enough to cater to these students.
3.    Family factors
The family as a unit affects many aspects of society because most people receive early education at home.
According to John Locke, children are impressionable, and their social circles influence their behaviors. And since their first social influences come from home, the family factor plays a role in their development.
While many schools create room for children to express themselves, they need parents to step up too. Divorce, domestic violence, abuse, etc., all affect how children learn.
4.    Technology
No one can downplay technology's influence on today's educational sector; the COVID-19 pandemic facilitated tech adoption in schools.
However, schools introduce new technologies with little concern for the teachers that will use them. And since these teachers have limited technical expertise, they can't harness the full potential of these tools in online learning.
But what are some problems faced by teachers during online classes?
For starters, most students are more tech-savvy than their teachers. So teachers have to work extra hard to catch up with their students.
Secondly, concentration is one of the challenges of online teaching. Students barely focus during online classes because they have short attention spans.
So tutors have to come up with creative ways to keep students' attention online, adding to the challenges of teachers in the new normal learning.
5.    Bullying
Bullying is one of the problems faced by students in the classroom. This problem breeds physical and emotional issues that negatively affect learning.
And even with classes moving online, bullying continues to menace classrooms in the form of cyberbullying.
Experts claim that cyberbullying is a leading cause of suicide among students in the USA. Unfortunately, there are no strict laws against online bullying. Therefore, lawmakers need to create rules to punish online bullies and protect victims.
6.    Student attitudes and behaviors
The school environment should be a place of refinement and character building. Unfortunately, many students are outrightly disrespectful to their teachers and peers — and these behaviors create toxic learning environments.
At present, there is no sign that toxic behavior will go away soon. Badly behaved students have influenced or intimidated their peers into joining them in delinquency.
In the end, many students graduate with more bad habits than positive traits, leading to a society of lawless citizens.
7.    No child left behind
The No Child Left Behind Act mandates tutors to teach specific state-recommended programs. Also, NCLB reauthorized the Elementary and Secondary Education Act, forcing US states to test Grade 3-8 students in reading and math before they get into high school.
Lawmakers claim these laws promote accountability, flexibility, research-based education, and parent involvement. But several administrations, teachers, parents, principals see the NCLB Act as a challenge to the educational sector's growth.
Students' tests are now a primary criterion in judging teachers' performances, putting them under more pressure. The tests neglect the fact that students learn at varying paces.
So to meet up, some schools teach students to pass the tests. Others dedicate less time to leisure to ensure the students spend more time studying to pass the tests.
Either way, both solutions neglect the holistic growth of students.
8.    Parent involvement
Regarding parent involvement, it seems teachers always get the short end of the stick. Parents either care too much or too little about their children's academic and social learning.
Many parents are not always involved in their children's lives, which takes a toll on the kids' learning.
Even teachers complain about how difficult it is to meet with their students' parents. Sometimes, teachers may not see their student's parents for an entire school session.
On the other hand, some parents always hang around their kids, suffocating their growth. They cling to their children and interrupt their learning process.
How to handle these issues
As challenges arise in the teaching profession, educators try to address them at the root level. Teachers try to create flexible measures for children living in harsh conditions, but they can't do it alone.
To this end, parents get more involved in their children's studies. They need to pick up from where teachers stopped in class when their kids get home.
Parents can help their kids grow socially, emotionally, and academically by actively participating in their children's education.
Also, schools and lawmakers should consider emotional counseling solutions, anti-bullying laws, and child neglect penalties to help students cope with psychological challenges in school.
Conclusion
The standards in many institutions are crumbling under the challenges in education. While some educational problems came to light after the pandemic, they highlighted age-old flaws in the system.
Technology has its merits, but it cannot solve all the problems in education today. Understanding these issues and creating measures to counter them is the only way the educational sector can grow.
Where can I study a music production course?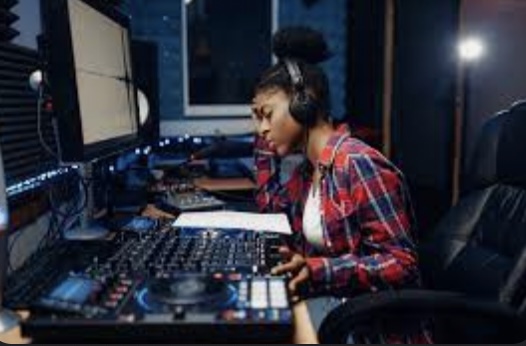 If you're interested in pursuing a career in music and want to improve your skills as a musician, consider taking a music production course.
This type of training will teach you about various tools, techniques, and processes used in music production and help you develop your own unique style.
With guided practice and feedback, you can create a portfolio of original work and build a strong professional network. Overall, a music production course can be an excellent investment in your artistic and professional growth as a musician.
Overview of music production courses
Enrolling in a music production course can be a transformative experience for anyone looking to deepen their knowledge and skills in this field. Such a course can help you develop a strong foundation in music production, as well as improve your understanding of contemporary music.
Throughout the course, you will have the opportunity to engage with various modules that are designed to enhance your proficiency and musicianship. Some of the essential modules that you will become familiar with include:
Songwriting,
Production,
Casting,
Recording management,
Post-production mixing and mastering,
Composition for film and other media,
Digital distribution and marketing.
Additionally, you will work on a major project that will allow you to apply your knowledge and skills in a practical setting.
By completing this music production course, you can expect to gain a professional ability that will enable you to create and produce high-quality music across a range of genres.
Furthermore, you will have the opportunity to develop your creative talents and gain a deeper appreciation of the nuances of contemporary music. Whether you are an aspiring musician or a seasoned professional, this course can help you take your craft to the next level.
Learning music production
Enrolling in a music production course can provide you with a range of essential skills and knowledge that can prepare you for various roles in the music industry. Here are some of the key positions you could pursue after completing the course:
Project manager: A music production course can equip you with project management skills that are essential for overseeing music production projects from start to finish.
Music production teacher: With the knowledge and skills gained from a music production course, you can become a teacher or mentor to aspiring musicians who want to develop their music production abilities.
Music producer: The course can prepare you for a career as a music producer, where you can work with artists to create high-quality recordings across a range of genres.
Recording/mix engineer: As a recording or mix engineer, you will use your technical knowledge and expertise to capture and shape the sound of a recording.
Studio producer: With the skills learned in the course, you can become a studio producer who oversees the recording and production process in a professional studio setting.
Studio manager: You could also pursue a career as a studio manager, where you will be responsible for overseeing the day-to-day operations of a recording studio.
Film scoring: A music production course can prepare you to compose and produce music for film and other media.
Music library creator: You could use the skills you learn in the course to curate and create music libraries for use in various media projects.
Executive, manager, administrator, officer in any business: The knowledge and skills gained from a music production course can prepare you for various roles in the music industry, including executive, manager, administrator, or officer in any business.
Music industry entrepreneur: You could use the skills and knowledge gained from the course to start your own music production business or pursue entrepreneurship in the music industry.
Studying music production can be a valuable investment for musicians looking to take their careers to the next level. By developing your music production skills, you'll gain more creative control over your sound and be better.
Ready to take your music production skills to the next level? Find the best music production courses near you and start your journey today!
How do I know if my cable is XLPE?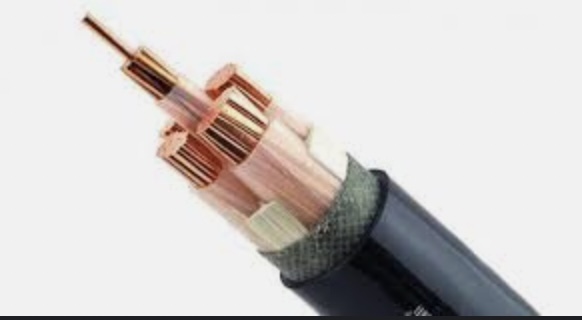 XLPE insulated cable is one of the most widely used types of cables in the world today. It is known for its excellent insulation properties, durability, and high resistance to electrical stress, making it a popular choice for power transmission and distribution. However, it is not always easy to know whether a cable is XLPE or not, especially if you are not familiar with the technical specifications of cables. In this article, we will explore the key characteristics of XLPE insulated cable and how to identify them.
XLPE (cross-linked polyethylene) is a thermosetting plastic material that is used for insulation in power cables. It is known for its excellent electrical, thermal, and mechanical properties. XLPE insulated cables have a high resistance to electrical stress and are capable of handling high operating temperatures. They are also highly resistant to abrasion, chemicals, and moisture, making them suitable for a wide range of applications.
So, how do you know if your cable is XLPE? The easiest way to identify an XLPE insulated cable is to look for the printed label or markings on the cable jacket. Most XLPE insulated cables are labeled or marked with the letters "XLPE" or "XLP" on the jacket. However, not all XLPE cables are labeled or marked, so it is important to know some of the other characteristics of XLPE cables.
One of the key characteristics of XLPE insulated cable is its color. Most XLPE cables are black or a dark color, although they can also be red, blue, or green. The color of the cable is not a definitive indicator of whether it is XLPE or not, but it can be a helpful clue.
Another characteristic of XLPE insulated cable is its flexibility. XLPE cables are generally more flexible than other types of cables, such as PVC (polyvinyl chloride) cables. This is because XLPE is a softer material than PVC, which makes it easier to bend and maneuver. If you are unsure whether your cable is XLPE, try bending it. If it is relatively easy to bend, then it is likely to be an XLPE cable.
XLPE insulated cables also have a higher current carrying capacity than other types of cables. This is because XLPE has a higher thermal conductivity than other insulation materials, which allows it to dissipate heat more efficiently. If your cable is designed to carry high currents, then it is likely to be an XLPE insulated cable.
In addition to these characteristics, XLPE insulated cables also have a higher voltage rating than other types of cables. XLPE cables are capable of handling voltages up to 33kV, making them suitable for use in high-voltage applications. If your cable is designed for high-voltage applications, then it is likely to be an XLPE insulated cable.
Conclusion
In conclusion, XLPE insulated cable is a popular choice for power transmission and distribution because of its excellent insulation properties, durability, and high resistance to electrical stress. If you are unsure whether your cable is XLPE or not, there are several key characteristics that you can look for, such as the printed label or markings on the cable jacket, its color, flexibility, current carrying capacity, and voltage rating. By understanding these characteristics, you can ensure that you are using the right type of cable for your application, which will help to ensure the safety and reliability of your electrical system.
5 Benefits of Using Professional Arabic Translation Services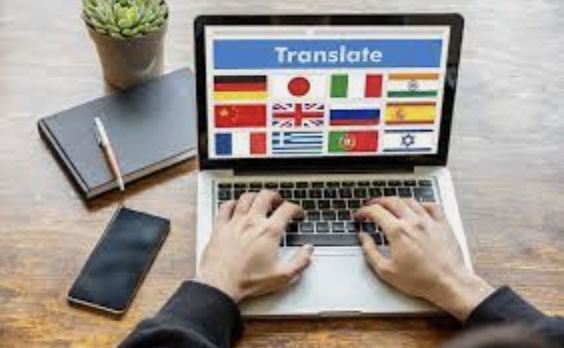 Do you need professional Arabic translation services? Research shows that there are more than 313 million people who speak Arabic across the world. This statistic makes it one of the most spoken languages. Due to the high number of Arabic speakers around, translating your content into Arabic makes sense. It will help you reach a wider audience, thus growing your business. However, to get the desired outcome, you need to hire the services of professional translators.
Advantages of Professional Arabic Translation Services
If you wish to target Arabic speakers, you need to hire English-to-Arabic translation services to help you connect with them easily. It's well known that consumers prefer to buy products or services from websites translated into their local language. Therefore, displaying your content in Arabic will help you connect with them and become a trusted brand. So, what are the benefits of using Arabic translation services? Read on to find out.
Time Savings
The translation process can be hectic and time consuming, especially for those who lack the experience. By hiring a translation company, you can save time and focus on other core business activities. A translation service has a team of qualified and experienced linguistics who work efficiently to offer quality translations within a short period. This means they can complete your project much faster than an inexperienced translator.
Hiring a provider can be highly beneficial if your business has a lot of content to translate. Doing so helps free up time, allowing your workers to work on other essential tasks.
Fast Turnaround
A fast turnaround can enhance customer service since you will respond quickly to queries and beat deadlines. This way, you can easily build trust and loyalty with your Arabic audiences, which can result in better customer satisfaction, thus, repeat business.
Some professional Arabic translation providers offer expedited or rush services. You can receive your translated document within a few hours if you contract such companies. A short turnaround can come in handy for urgent requests related to emergency legal or medical records. It can help you increase productivity, save time, and offer prompt services to your Arabic clients.
Accurate Translations
You'll get accurate results if you hire professional Arabic translation providers. Accurate translations are critical since they help maintain the meaning of your message and make your Arabic audiences view you as an expert in your industry. A correct Arabic translation can do wonders for your brand as it passes the message concisely.
An experienced Arabic translation vendor with quality qualifications is likelier to provide accurate solutions than a new one. This is because a professional agency has a team of native Arabic speakers who clearly understand Arabic cultural and linguistic variations.
An accurate translation is supposed to retain your message and brand identity in a manner that doesn't offend Arabic speakers. As a result, it has a higher chance of making you earn big in the Arabic market since it will strike a chord with your prospects.
Industry Experts
When it comes to Arabic translation, professional agencies do more than convert your text from one language to another. Usually, these vendors are experts in particular areas, such as legal, medical, education, or entertainment.
An Arabic translation agency that specializes in your industry can be your solution to all your localization needs. With a bit of research, you can find a company that understands the ins and outs of your industry. Selecting a specialist can significantly increase your success rate in the Arabic market. This is because Arabic native speakers can deliver quality translations to target the right audience.
Cost-effectiveness and Consistency
Hiring a professional Arabic translation company to handle your tasks can be cost-effective for your business. A reliable provider works on the principles of transparency. That's why they do everything they can to be consistent in delivering accurate Arabic translations. To be clear, consistency is what makes an agency stand out among its competitors. So, hire a professional Arabic translation agency that doesn't make you worry about hidden charges.
Some vendors lure you into a "quotation" trap by promising to return your tasks before the due date. However, they deliver poor quality work that doesn't meet industry standards, and to make it worse, they charge exorbitantly high fees. On the other hand, a professional translation company will clearly state its rates on the website and charge you accordingly. Its prices are usually more affordable compared to hiring an in-house Arabic translator.
Partner With a Professional Arabic Translation Service Today
An Arabic translation vendor can be your reliable partner in conquering a new market. Selecting the right company might be hectic, but this process will become seamless with some research and effort. So, do your part to ensure you find an efficient, quality-driven professional company to partner with. It's the only way forward.