What are the Biggest Challenges in Education?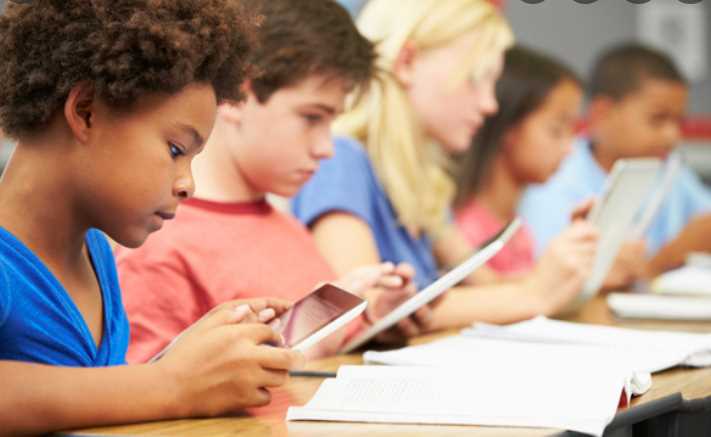 Nowadays, teachers and students are going through more stress in the ever-dynamic world of education than ever.
The average teacher constantly feels overwhelmed from creating lecture notes and learning to use tools to edit PDF files and grade tests.
For students, adapting to new learning formats is a challenge that has proven insurmountable to some.
So to understand how education is struggling today, let's explore the main challenges of teachers in the teaching profession today.
1.    Classroom Size
Teachers in Georgia and South Carolina are buckling under the strain of overflowing classrooms.
With colleges receiving less public funds than usual, many schools have had to admit more students to make money. This situation transfers the stress to teachers who have to control classrooms that are bursting at the seams.
Research also shows that the teacher-student ratio needs to be 1:15 for effective learning to take place.
But many teachers have more than 20 students under their care, which affects the quality of education the students get even within the remote learning framework.
Essentially, the increase in class size is one of the main challenges in new normal education today. Parents often overcome this issue through a primary school tutor that can give more attention to students and their education needs.
2.    Poverty
With about 16% of children living below the poverty line, most kids from low-income families go to public schools. But since the pandemic hit, many of these families have had to focus on surviving.
These pitiful conditions negatively affect the students' academic performance, forcing many to drop out of school eventually.
Moreover, schools are aware of these students' issues and try to help by providing essentials. Notwithstanding, even their best efforts are not enough to cater to these students.
3.    Family factors
The family as a unit affects many aspects of society because most people receive early education at home.
According to John Locke, children are impressionable, and their social circles influence their behaviors. And since their first social influences come from home, the family factor plays a role in their development.
While many schools create room for children to express themselves, they need parents to step up too. Divorce, domestic violence, abuse, etc., all affect how children learn.
4.    Technology
No one can downplay technology's influence on today's educational sector; the COVID-19 pandemic facilitated tech adoption in schools.
However, schools introduce new technologies with little concern for the teachers that will use them. And since these teachers have limited technical expertise, they can't harness the full potential of these tools in online learning.
But what are some problems faced by teachers during online classes?
For starters, most students are more tech-savvy than their teachers. So teachers have to work extra hard to catch up with their students.
Secondly, concentration is one of the challenges of online teaching. Students barely focus during online classes because they have short attention spans.
So tutors have to come up with creative ways to keep students' attention online, adding to the challenges of teachers in the new normal learning.
5.    Bullying
Bullying is one of the problems faced by students in the classroom. This problem breeds physical and emotional issues that negatively affect learning.
And even with classes moving online, bullying continues to menace classrooms in the form of cyberbullying.
Experts claim that cyberbullying is a leading cause of suicide among students in the USA. Unfortunately, there are no strict laws against online bullying. Therefore, lawmakers need to create rules to punish online bullies and protect victims.
6.    Student attitudes and behaviors
The school environment should be a place of refinement and character building. Unfortunately, many students are outrightly disrespectful to their teachers and peers — and these behaviors create toxic learning environments.
At present, there is no sign that toxic behavior will go away soon. Badly behaved students have influenced or intimidated their peers into joining them in delinquency.
In the end, many students graduate with more bad habits than positive traits, leading to a society of lawless citizens.
7.    No child left behind
The No Child Left Behind Act mandates tutors to teach specific state-recommended programs. Also, NCLB reauthorized the Elementary and Secondary Education Act, forcing US states to test Grade 3-8 students in reading and math before they get into high school.
Lawmakers claim these laws promote accountability, flexibility, research-based education, and parent involvement. But several administrations, teachers, parents, principals see the NCLB Act as a challenge to the educational sector's growth.
Students' tests are now a primary criterion in judging teachers' performances, putting them under more pressure. The tests neglect the fact that students learn at varying paces.
So to meet up, some schools teach students to pass the tests. Others dedicate less time to leisure to ensure the students spend more time studying to pass the tests.
Either way, both solutions neglect the holistic growth of students.
8.    Parent involvement
Regarding parent involvement, it seems teachers always get the short end of the stick. Parents either care too much or too little about their children's academic and social learning.
Many parents are not always involved in their children's lives, which takes a toll on the kids' learning.
Even teachers complain about how difficult it is to meet with their students' parents. Sometimes, teachers may not see their student's parents for an entire school session.
On the other hand, some parents always hang around their kids, suffocating their growth. They cling to their children and interrupt their learning process.
How to handle these issues
As challenges arise in the teaching profession, educators try to address them at the root level. Teachers try to create flexible measures for children living in harsh conditions, but they can't do it alone.
To this end, parents get more involved in their children's studies. They need to pick up from where teachers stopped in class when their kids get home.
Parents can help their kids grow socially, emotionally, and academically by actively participating in their children's education.
Also, schools and lawmakers should consider emotional counseling solutions, anti-bullying laws, and child neglect penalties to help students cope with psychological challenges in school.
Conclusion
The standards in many institutions are crumbling under the challenges in education. While some educational problems came to light after the pandemic, they highlighted age-old flaws in the system.
Technology has its merits, but it cannot solve all the problems in education today. Understanding these issues and creating measures to counter them is the only way the educational sector can grow.
How to Write a Research Paper for Me Cheap?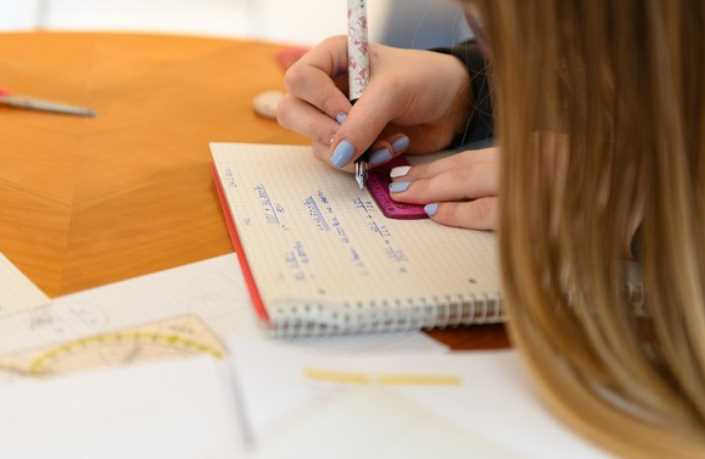 Write my research paper for me cheap, especially if you're not used to academic writing, can be very challenging and time-consuming. Since most people don't have the time to write their own research papers, it's often better to hire someone else to do it for you but how much should you pay? This guide will explain how to write a research paper for me cheaply by telling you everything you need to know about prices and expectations from your new writer.
Introduction
No matter what grade you're in, no matter what subject your paper is about, research papers are always daunting. It doesn't help that most teachers tend to give unclear directions or their own special style of doing things. How do you know if your topic is really focused? How can you avoid having a paper filled with irrelevant facts? Where do you find people who will cheaply write my research paper for me? Where should you get information if it's not readily available on Google? 
Here are five guidelines and pointers that will be helpful whether it's your first time writing a research paper or if you've written dozens already: 
Know what kind of paper you're writing. There are different kinds of research papers, and knowing which one applies to yours will make all the difference when trying to write my research paper for me cheap. 

Focus on quality over quantity. While there may be times when it's appropriate to include more than ten sources in your bibliography (such as when writing an expository essay), including too many sources is often a bad idea because it makes your work look disorganized and unfocused. 

Do not plagiarize!
Do Your Research
Before you write your research paper:
Do some research.

Take notes on any sources that sound helpful, and explore their websites and other online content.

Read books about your topic.

Take good notes so you can cite accurately later on.
The more you know about your topic before writing begins, the easier it will be to get started. An initial outline is also an important step in preparing to write your paper because it gives shape and form to what you want to say and helps prevent rambling later on. The outline will also help guide how much research is necessary and even give you insight into how much time you need to dedicate toward that end.
Organize Your Thoughts
When writing a research paper, it's often easy to get lost in your own thoughts—especially if you're focusing on an unfamiliar subject or trying something new. To keep yourself on track, start with some basic research before diving into writing, and make sure you note any gaps in your knowledge along the way. 
Knowing what still needs to be researched is just as important as knowing what you already know. When writing your first draft, try organizing your thoughts by making an outline of everything you plan to cover before starting anything in earnest. If you find that you have too much information (or not enough) at various points along the way, rearrange your outline until everything fits naturally.
Conclusion
If you're looking for someone who can write a research paper quickly and at an affordable price, give us a try. We have access to qualified academic writers who are capable of providing high-quality papers on all topics. Ordering with us is as easy as calling our toll-free number or filling out our order form online. Get in touch with us today, and we'll be happy to assist you!
Different types of stamps for all your needs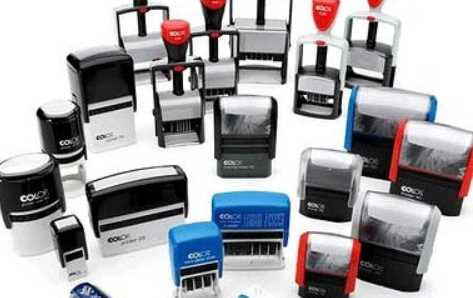 Introduction
Here at our store we have a variety of stamps for all your needs. Rubber stamp with self-inkers make it easy to create an impression over and over again. Wood handle stamps, custom rubber stamps and logo stamps are perfect for small business or when you have lots of envelopes to address. Custom rubber stamps or book library embossers and embosser stamps  come in many shapes and sizes, choose from traditional wood handle mount, pre-inked or self-inking stamps. From return address, date stamp, signature stamp, notary stamp and more find the custom rubber stamp that's right for you.
Rubber stamps with self-inkers
A self-inking stamp is an easy way to get your message out. They are durable and affordable, and can be used for any number of purposes from office memos to personal notes. The best part? Self-inking stamps come in many styles, sizes and colors! Clothing Stamps are also something to look out for.
Custom rubber stamps
Custom stamps are a great way to brand and market your business. They're also very useful for personal use or as gifts, especially since they can be customized with images or text that mean something to the recipient.
Custom stamps have many benefits, including:
They provide a unique way to promote your brand in an inexpensive and efficient manner. Customers who receive custom-stamped products will associate those products with your business and may purchase more from you when they see a stamp on them!
You can personalize anything with words or images that appeal to different types of people—you can even add text if these items are being sold online. For example, if someone buys a custom-stamped notebook from you online (or even goes into one of your physical stores), there's no need for them to go through any extra steps before making purchases; it will already have been done!
Traditional rubber stamps
Traditional rubber stamps are the type you see in movies and TV shows, where the characters use them to imprint a mark on a document. They are made of rubber, which allows them to be flexible and easy to use. You can choose from different sizes and shapes of traditional stamps, such as round or square; they are available in both wooden and plastic models as well.
Traditional rubber stamps can be used to make marks on a document when affixed with ink or paint; however, they must be manually pressed onto paper or other materials. They do not have their own ink supply like self-inking or pre-inked stamps so you must purchase ink separately if you want your stamp to create an impression: some people prefer using india ink for this purpose; others might opt for watercolors instead!
Self-inking custom stamps
Logo embosser stamps and Self-inking custom stamps are perfect for repetitive use. By this, we mean that they're great for stamping out multiple copies of the same logo or design. In fact, they're so easy to use that even the most novice user can do it with ease.
Self-inking custom stamps are also very easy to maintain: simply refill with ink after each use and it'll be ready to go again! The high quality construction makes them durable enough for years of repeated use. This means that you won't need to replace them often—saving you money in the long run!
Lastly, self-inking custom stamps are cost effective: because they can be used continuously without needing replacement parts or having any other issues arise (like mechanical stamps do), their initial cost is more than made up for by the amount of time and money saved over several years' worth of printing needs!
Logo stamps
Logo embosser stamps are a great way to brand your business. They're available in many shapes and sizes, from small round stamps with images of your logo on them to large rectangular or square stamps that can be customized with photos or drawings. Logo stamps are also available in many different colours, materials (wooden, plastic or rubber), and prices.
Signature stamps
A signature stamp is used to sign documents, checks, credit cards and contracts. A signature stamp can also be used to sign legal documents such as affidavits or power of attorney forms. A person's name (or any other text) can be imprinted in a signature font above the official seal. The size of the signature determines how many times you have to press down on your paper before it completely stamps out an image.
To use a signature stamp:
Place lettering face-up on an ink pad
Press into paper with even pressure until it prints black or red ink
Self-inking address stamps
Self-inking stamps are those that have a built-in ink pad. They can be used to stamp addresses and other information, without needing to buy an additional ink pad. These types of stamps are ideal for use at home offices, or on personal documents that don't require professional quality workmanship.
The advantages of using self-inking address stamps include:
They save you time because you don't need to refill the stamp with ink after each use. All you need is one dip into the built-in pad and it will be ready for another round of stamping!
They provide high quality results every time because they do not lose pressure over time like hand-operated models may do (depending on how often they are used). This also helps eliminate errors caused by someone pressing too hard while trying to make sure their mark comes out clearly enough on paper sheets being mailed off across town by post office workers each day!
Embosser stamps
Embosser stamps are used to create a raised impression of your logo or name. They are often used in the real estate industry to create a personal impression on documents such as contracts, letters, and business cards. Embossers can also be used by businesses to give their employees some extra flair while signing off on important documents.
As you may have guessed from their name, embosser stamps are primarily used for creating impressions in paper or cardstock materials. However, they can also be used to create an impression on rubber and polyethylene materials like balloons (though there are other types of stamps that would probably produce better results).
Embosser stamp designs usually consist of one large area where the raised lettering is located; however there is some variation depending on what kind of material you're working with:
Paper: This design has several small areas where text is stamped into each individual piece of paper—you'll notice this when you look at the backside of an envelope after it's been opened
There are many kinds of stamps and you can find the one you need from our collection.
There are many kinds of stamps and you can find the one you need from our collection.
We have a wide selection of stamps for all occasions, budgets, ages, professions and more.
Conclusion
We have a huge range of different types of stamps for you to choose from. Whether you want traditional or modern, economical or expensive, we guarantee that there is something here that will suit your needs. For more information about what we can offer you, please contact our customer services team.
Is It Time To Hire A Bookkeeper?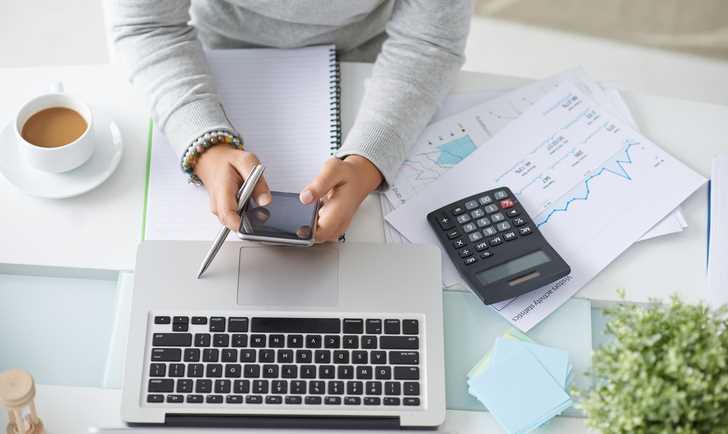 Business owners are very used to taking on a number of different responsibilities beyond that of a typical owner. They handle things like marketing, operations, CEO, CFO, manager, and much more depending on your business. However, taking on so much responsibility, while admirable, can lead to negative consequences for the success of the business. Many business owners will eventually face the question of, "Is It Time To Hire A Bookkeeper?"
Know that no business owner is the first to ask themselves this. We want to provide you with some signs that it may be time for you to hire a professional bookkeeper for your business.
Signs you might need a professional bookkeeper:
You're always falling behind on your books
Working through your finances and balancing you books can be tough, but if you are falling behind on your books, you may be forced to make less-informed decisions about your business, which may mean taking on more risk than necessary, or spending money you simploy don't have. Keeping your books up to date will help you make the best decisions possible with as much information available to you as possible.
Fortunately, there is a service many companies offer called catch-up bookkeeping which will get your finances in order and set to measure accurately in the future.
You spend a lot of time on your finances
Not everyone is naturally skilled at finances and bookkeeping. Oftentimes, business owners will excel on the operational or managerial side of business, and that's where your focus should lie if that is your strength. A study found that a most entrepreneurs say the burden of managing federal taxes is worse than actually paying taxes.
There really is not reason you shouldn't be spending your time doing the things your best at. Hiring and outsourcing a bookkeeper may be the best option to alleviate some of the stress and time that comes with trying to manage your books.
You do your books and taxes at the same time
There are a few reasons you want to do your bookkeeping throughout the year, rather than exclusively during tax season:
Accountants or CPAs will charge more per hour than a bookkeeper, which means you will end up paying more for them to do something that could cost you more than half that much.
As stated before, when your books aren't up to date, you don't have all the financial information you need to make solid decisions. This can lead to a nasty surprise when taxes come around and you find yourself with less cash than you thought you had.
Look For A Bookkeeper
If anything mentioned above applies to you or your business, now is the time to consider hiring a professional bookkeeper to look after your finances. You don't have to hire someone in-house as a full-time employee. Rather, consider outsourcing your bookkeeping to an outside firm that has professionals dedicated to your account.