What are the Biggest Challenges in Education?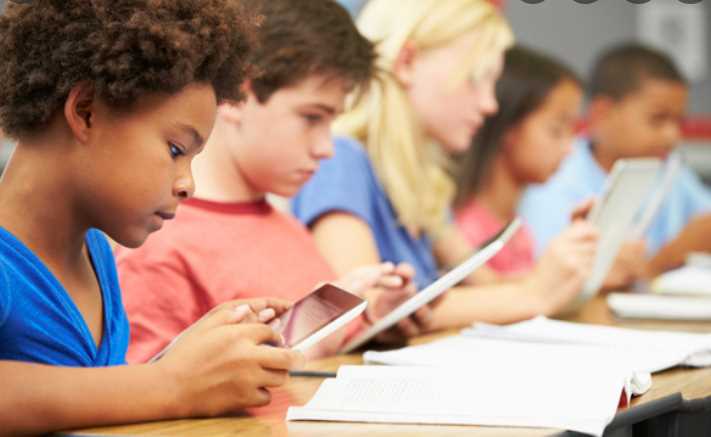 Nowadays, teachers and students are going through more stress in the ever-dynamic world of education than ever.
The average teacher constantly feels overwhelmed from creating lecture notes and learning to use tools to edit PDF files and grade tests.
For students, adapting to new learning formats is a challenge that has proven insurmountable to some.
So to understand how education is struggling today, let's explore the main challenges of teachers in the teaching profession today.
1.    Classroom Size
Teachers in Georgia and South Carolina are buckling under the strain of overflowing classrooms.
With colleges receiving less public funds than usual, many schools have had to admit more students to make money. This situation transfers the stress to teachers who have to control classrooms that are bursting at the seams.
Research also shows that the teacher-student ratio needs to be 1:15 for effective learning to take place.
But many teachers have more than 20 students under their care, which affects the quality of education the students get even within the remote learning framework.
Essentially, the increase in class size is one of the main challenges in new normal education today. Parents often overcome this issue through a primary school tutor that can give more attention to students and their education needs.
2.    Poverty
With about 16% of children living below the poverty line, most kids from low-income families go to public schools. But since the pandemic hit, many of these families have had to focus on surviving.
These pitiful conditions negatively affect the students' academic performance, forcing many to drop out of school eventually.
Moreover, schools are aware of these students' issues and try to help by providing essentials. Notwithstanding, even their best efforts are not enough to cater to these students.
3.    Family factors
The family as a unit affects many aspects of society because most people receive early education at home.
According to John Locke, children are impressionable, and their social circles influence their behaviors. And since their first social influences come from home, the family factor plays a role in their development.
While many schools create room for children to express themselves, they need parents to step up too. Divorce, domestic violence, abuse, etc., all affect how children learn.
4.    Technology
No one can downplay technology's influence on today's educational sector; the COVID-19 pandemic facilitated tech adoption in schools.
However, schools introduce new technologies with little concern for the teachers that will use them. And since these teachers have limited technical expertise, they can't harness the full potential of these tools in online learning.
But what are some problems faced by teachers during online classes?
For starters, most students are more tech-savvy than their teachers. So teachers have to work extra hard to catch up with their students.
Secondly, concentration is one of the challenges of online teaching. Students barely focus during online classes because they have short attention spans.
So tutors have to come up with creative ways to keep students' attention online, adding to the challenges of teachers in the new normal learning.
5.    Bullying
Bullying is one of the problems faced by students in the classroom. This problem breeds physical and emotional issues that negatively affect learning.
And even with classes moving online, bullying continues to menace classrooms in the form of cyberbullying.
Experts claim that cyberbullying is a leading cause of suicide among students in the USA. Unfortunately, there are no strict laws against online bullying. Therefore, lawmakers need to create rules to punish online bullies and protect victims.
6.    Student attitudes and behaviors
The school environment should be a place of refinement and character building. Unfortunately, many students are outrightly disrespectful to their teachers and peers — and these behaviors create toxic learning environments.
At present, there is no sign that toxic behavior will go away soon. Badly behaved students have influenced or intimidated their peers into joining them in delinquency.
In the end, many students graduate with more bad habits than positive traits, leading to a society of lawless citizens.
7.    No child left behind
The No Child Left Behind Act mandates tutors to teach specific state-recommended programs. Also, NCLB reauthorized the Elementary and Secondary Education Act, forcing US states to test Grade 3-8 students in reading and math before they get into high school.
Lawmakers claim these laws promote accountability, flexibility, research-based education, and parent involvement. But several administrations, teachers, parents, principals see the NCLB Act as a challenge to the educational sector's growth.
Students' tests are now a primary criterion in judging teachers' performances, putting them under more pressure. The tests neglect the fact that students learn at varying paces.
So to meet up, some schools teach students to pass the tests. Others dedicate less time to leisure to ensure the students spend more time studying to pass the tests.
Either way, both solutions neglect the holistic growth of students.
8.    Parent involvement
Regarding parent involvement, it seems teachers always get the short end of the stick. Parents either care too much or too little about their children's academic and social learning.
Many parents are not always involved in their children's lives, which takes a toll on the kids' learning.
Even teachers complain about how difficult it is to meet with their students' parents. Sometimes, teachers may not see their student's parents for an entire school session.
On the other hand, some parents always hang around their kids, suffocating their growth. They cling to their children and interrupt their learning process.
How to handle these issues
As challenges arise in the teaching profession, educators try to address them at the root level. Teachers try to create flexible measures for children living in harsh conditions, but they can't do it alone.
To this end, parents get more involved in their children's studies. They need to pick up from where teachers stopped in class when their kids get home.
Parents can help their kids grow socially, emotionally, and academically by actively participating in their children's education.
Also, schools and lawmakers should consider emotional counseling solutions, anti-bullying laws, and child neglect penalties to help students cope with psychological challenges in school.
Conclusion
The standards in many institutions are crumbling under the challenges in education. While some educational problems came to light after the pandemic, they highlighted age-old flaws in the system.
Technology has its merits, but it cannot solve all the problems in education today. Understanding these issues and creating measures to counter them is the only way the educational sector can grow.
Navigating the Medicare Annual Enrollment Period 2023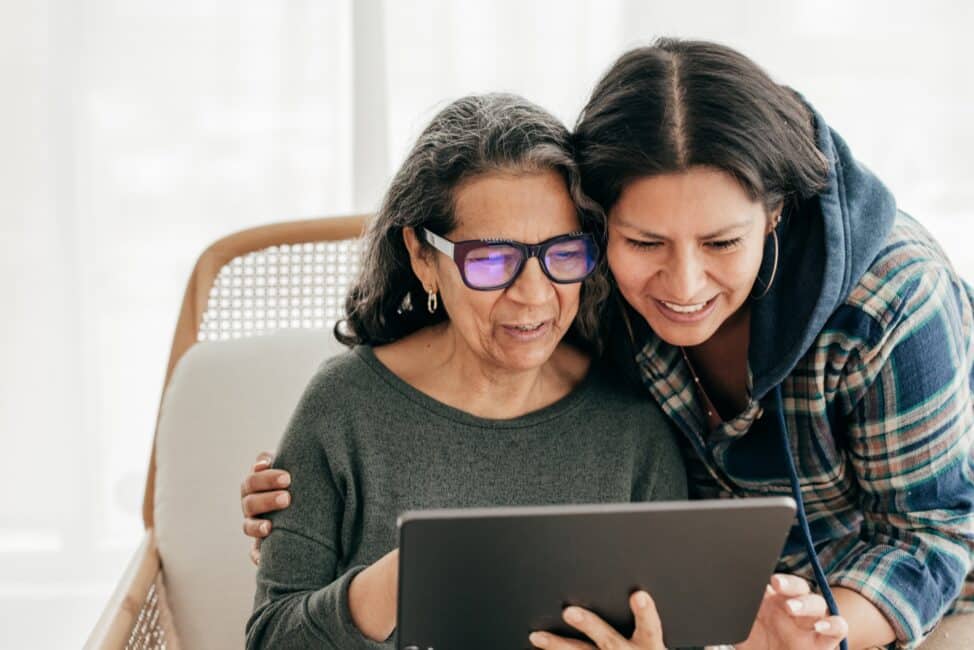 The Medicare Annual Enrollment Period 2023 (AEP), which runs from October 15th to December 7th, 2023, is a pivotal time for retirees to ensure they have the ideal Medicare plan in place. It's not just about making changes; it's about making the right changes. During this period, individuals with Medicare can assess their existing coverage and explore new options to find the plan that best suits their healthcare needs and financial situation. In this article, we'll delve into the significance of the AEP and share tips to keep in mind while helping you discover the perfect Medicare plan.
Understanding the Medicare Annual Enrollment Period
The Medicare Annual Enrollment Period is your annual opportunity to fine-tune your Medicare coverage. Running from October 15 to December 7 each year, it provides the flexibility to make changes that align with your evolving healthcare requirements. You can choose between Original Medicare and Medicare Advantage plans and adjust your prescription drug coverage through Medicare Part D.
Review Your Current Plan
One of the most frequent errors during the AEP is assuming that your existing Medicare plan will remain unchanged. Plans can undergo significant alterations, impacting your coverage and costs. To avoid this mistake, meticulously review your current plan. Ensure it still aligns with your healthcare needs, including doctor preferences, prescription drugs, and budgetary considerations.
Don't Overlook Prescription Drug Coverage
Neglecting to review your prescription drug coverage can lead to unforeseen expenses. Drug formularies, the lists of medications covered by your plan, can change annually. Failing to verify these updates might result in higher out-of-pocket costs or discovering that your essential medications are no longer covered. Prioritize prescription drug coverage when evaluating your plan.
Changes in Healthcare Needs
Your health situation can evolve from year to year. Neglecting to consider these changes may mean missing out on benefits that better suit your new healthcare needs or paying for coverage you no longer require. Regularly assess your health status to ensure your Medicare plan continues to meet your evolving requirements.
Explore Other Plans
Many retirees limit their exploration of alternative Medicare plans. AEP is the perfect time to venture beyond your current plan and discover options that may offer better value, enhanced coverage, or additional benefits. Don't settle for less than the ideal plan that aligns with your unique healthcare priorities.
Don't Disregarding Network Changes
Medicare Advantage plans often involve networks of healthcare providers. These networks can change, and your preferred doctors or specialists may no longer be in-network. This oversight could result in higher costs or the inconvenience of finding new healthcare providers. Prioritize your healthcare network when evaluating plans.
Evaluate the Costs of Your Plan
While premiums are an essential cost consideration, they don't tell the whole story. Plans with low premiums may come with higher deductibles and copayments, impacting your overall expenses. Evaluate the comprehensive cost of a plan, including potential out-of-pocket expenses, to determine its true affordability.
Don't Delay!
Procrastinating on your Medicare plan decisions during the AEP can lead to rushed choices and missed opportunities. To make well-informed decisions that align with your healthcare needs, start the process early. This allows ample time for research, thoughtful decision-making, and a stress-free enrollment experience.
Navigating the complexities of the Annual Enrollment Period is a crucial endeavor. At Exact Medicare, we are dedicated to helping you find the perfect Medicare plan tailored to your unique healthcare needs and financial goals. Don't hesitate to reach out to us at 380-242-2006 or schedule an appointment at ExactMedicare.com. Your health and peace of mind are our top priorities during the Medicare AEP.
The Power of Networking in Higher Education: Building Connections for Future Success – Harit Gaba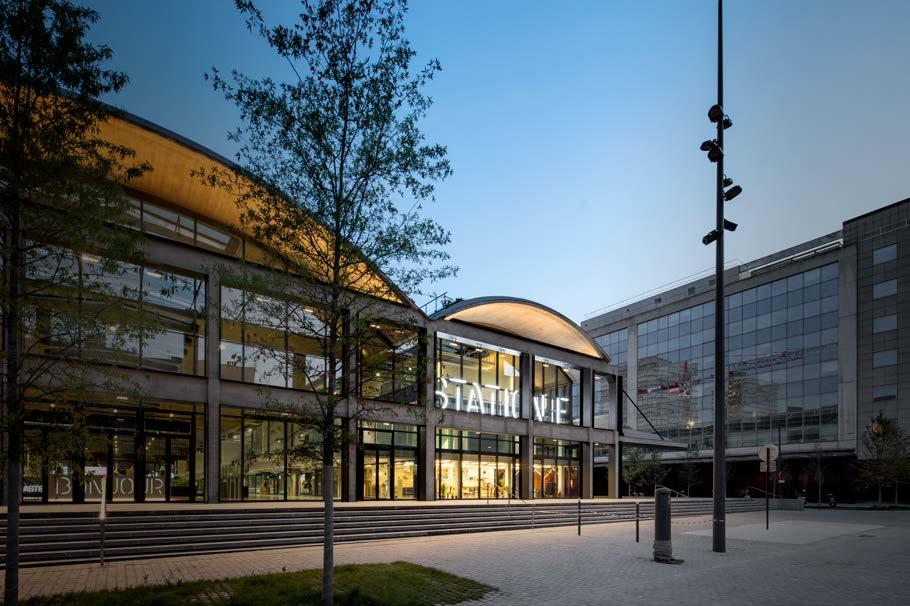 In the realm of higher education, networking is more than just a buzzword; it's a pivotal element of academic and professional development. For students, academics, and professionals, building a network can open doors to opportunities, collaborations, and knowledge sharing. Here experts like Harit Gaba delve into the importance of networking in higher education and offers insights on how to effectively cultivate and leverage these connections.
The Role of Networking in Academic Success
Access to Opportunities: Networking in higher education provides access to internships, job openings, research projects, and mentorship opportunities that might not be widely advertised.
Knowledge Exchange: It facilitates the exchange of ideas, fostering collaborative learning and research. Networking with peers, faculty, and industry professionals can lead to a deeper understanding of subjects and exposure to diverse perspectives.
Strategies for Effective Networking in Higher Education
Leveraging University Platforms: Universities often host various events such as seminars, workshops, guest lectures, and alumni meetups. Participating actively in these events can help students and faculty build valuable connections.
Professional Organizations and Clubs: Joining student clubs or professional organizations related to one's field of study can be a powerful way to network with like-minded individuals and industry experts.
Online Networking Platform: Platforms like LinkedIn, ResearchGate, and academic forums are invaluable tools for networking in the digital age, allowing students and professionals to connect beyond geographical boundaries.
Overcoming Networking Challenges
Breaking the Ice: For many, initiating conversations with strangers can be daunting. Preparing an elevator pitch or having a set of conversation starters can ease this process.
Maintaining Authenticity: Effective networking is not just about building a long list of contacts; it's about fostering genuine relationships. Authentic interactions often lead to more meaningful and lasting connections.
Networking Beyond Academia
Internships and Industry Connect: Internships provide a practical platform for students to network with professionals in their field of interest. Industry connections can offer insights into career paths and the realities of working in a particular sector.
Alumni Networks: Alumni networks are a treasure trove of opportunities and guidance. Alumni can provide mentorship, career advice, and may even open doors to job opportunities.
The Long-Term Benefits of Networking
Career Advancement: A robust professional network can significantly influence one's career trajectory. It can lead to job referrals, recommendations, and collaborations long after graduation.
Lifelong Learning: Networks formed in higher education often become part of one's lifelong learning community, offering continued professional and personal development opportunities.
Networking in higher education is an indispensable tool for academic and professional growth. It requires a proactive approach, but the benefits it yields – from career opportunities to personal development – are immeasurable. As the educational landscape continues to evolve, networking remains a key factor in unlocking potential and paving the way for future success.
The True Value of Internships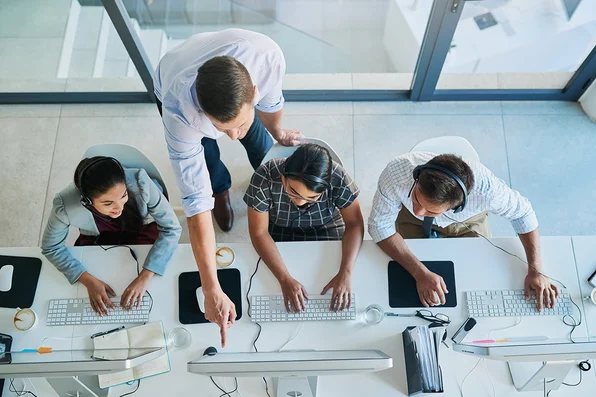 In today's competitive job market, internships serve as a pivotal step in shaping one's career path. While commonly seen as a gateway to networking and skill enhancement, internships hold a deeper, often unexplored significance in an individual's professional journey.
The Unseen Dimensions of Internships
Internships are more than just a prelude to employment; they are a unique ecosystem within themselves. Imagine a craftsman honing their skills in a workshop. Similarly, internships are vocational classes in the real world, where theory meets practice. Here, interns don't just learn the 'how' of their trade, but the 'why' behind it. It's an environment where mistakes become lessons, and achievements, however small, are steppingstones to greater success.
The Alchemy of Skills and Passion
Internships are often likened to a trial run in a chosen field. But what sets them apart is their uncanny resemblance to an alchemist's laboratory. Just as an alchemist transforms base metals into gold, an internship can transmute raw talent and enthusiasm into refined skills and focused passion. The process is not just about sharpening existing skills but discovering new ones. It's an exploratory journey where interns may find their true calling in unexpected tasks or projects.
Networking: Beyond Exchanging Business Cards
Networking during internships is often envisioned as a series of handshakes and exchanging business cards. However, it's more akin to joining a guild of craftsmen, where connections are forged on the anvil of shared experiences and mutual respect. These bonds often last a lifetime and can open doors that were previously invisible. It's about building a community of mentors, peers, and future collaborators who will be integral to one's professional saga.
The Narrative of Personal Growth
Internships offer a narrative of personal growth that goes beyond professional development. They are a rite of passage where one learns the subtleties of workplace dynamics, the art of communication, and the importance of time management – skills that textbooks and classrooms often overlook. This journey from a novice to a more confident individual is a transformation that remains with the intern long after the internship has concluded.
A Testing Ground for Adaptability and Resilience
In the ever-evolving landscape of the job market, internships act as a testing ground for adaptability and resilience. They are akin to a ship's first voyage, testing its seaworthiness. Interns learn to navigate through various challenges, adapt to different working environments, and bounce back from setbacks. This resilience is a crucial skill that employers value highly.
The Subtle Art of Corporate Storytelling
An often-overlooked aspect of internships is the art of corporate storytelling. Interns are not just passive observers but become part of the company's narrative. Their work, no matter how insignificant it might seem, contributes to the larger story of the organization. This experience provides interns with a unique perspective on how businesses operate and succeed.
Conclusion: A Journey of Self-Discovery and Professional Evolution
Internships are a journey of self-discovery and professional evolution. They offer a glimpse into the real world of work, an opportunity to apply academic knowledge, and a platform to build lasting relationships. More importantly, they allow interns to weave their own stories of growth, resilience, and success. In this light, internships are not just a steppingstone to employment but a foundational experience that shapes one's professional ethos and personal narrative.