What are Portable Fans and Why do You Need One?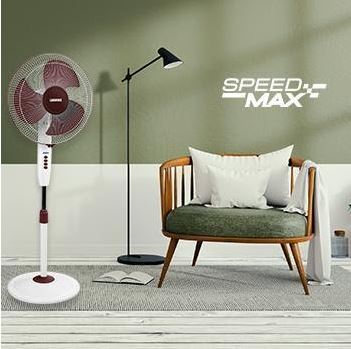 Ours is a country that faces extreme summers. This is why we need some or the other cooling device almost all throughout the year. While there are many different cooling devices available in the market, fans still remain one of the most cost-effective and practical options. Even when it comes to fans, there are a bunch of options for you to choose from – ranging from ceiling fans to wall fans. Now, while all these kinds have their own advantages, portable fans have a few benefits that make them a preferred choice in certain situations. Let's take a look at a few of these advantages of
portable fans
that will help you understand whether you need one or not.
# 1 They are Portable 
The first advantage of portable fans is, well that they're portable. This means that you can easily carry them around to different rooms of your home and enjoy a pleasant flow of breeze wherever you are. Whether you're enjoying a piping hot cup of tea on your
balcony
or hosting a terrace party, your trusty portable fan will be there to make the environment more pleasant and soothing. For example,  the Fanfare Pedestal Fan by Luminous is a lightweight yet efficient portable fan that can be used in every area of your house to create a pleasant, soothing environment.
# 2 They are Effective 
When we get any cooling device for our homes, we want it to be effective and be able to circulate air to create a pleasant environment in the space. Portable fans do just that without the need for any complicated fixtures or installation.
# 3 They are Cost-Effective 
The next thing that makes portable fans an excellent choice is that they are cost-effective. Not only are these fans available at affordable prices in the market, but they also require minimum upkeep, which lets you save up on maintenance costs. In addition, since these fans are super effective, they can help you reduce your
air conditioner
usage, causing your electricity bills to go down significantly.
# 4 They are Available in a Bunch of Designs 
Another advantage of portable fans that you must consider is that they are available in a bunch of stylish designs. This means that you can easily find the right portable fan to suit the décor of your room. However, if you're confused about which design to opt for, it's advisable to go for a fan
like
the Speed Max Pedestal Fan by Luminous. This fan features a sleek and minimal design that goes well with a variety of décor themes.
# 5 They're Durable 
Thanks to their straightforward design, these fans don't break down very often. This means that they last longer and work seamlessly without any hassles. This is another factor that makes these fans an excellent investment.
# 6 They are Perfect for Those Complicated Corners 
Every house has that complicated corner where we can't install a wall fan or a ceiling fan. Portable fans are perfect for such nooks. And since they're not fixed to one spot, they can easily be packed away in a corner when they're not in use. So, these were a few advantages of portable fans that make them an excellent choice. However, it's important to make sure to go for a reputable brand such as Luminous to make sure to get your hands on reliable products that offer excellent quality and last longer. Brands like Luminous have a range of excellent portable fans available at affordable prices and guaranteed warranties. Check out the Luminous website to explore their wide range of portable fans and choose the one that suits your requirements.
Where Can You Make the Most of Digital Display Systems?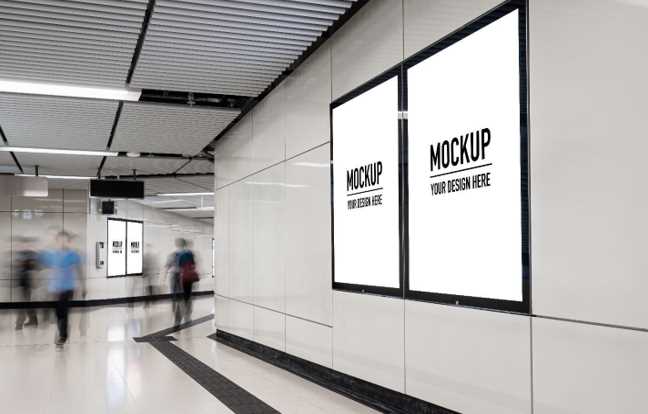 As digital signage and billboards have become easier and more affordable to use, more businesses and organizations are beginning to use them. From advertising agencies to commercial landlords, retailers to healthcare organizations, there is a growing list of industries that can benefit from digital display systems.
Whether or not it's worth the investment depends not just on your goals and expectations but on what you get out of the hardware and the service offered by a digital signage company.
What Should You Look for in Digital Displays?
Today, you can either buy or rent digital signage, depending on your needs. They can add a dynamic, engaging element to pop-up events and festivals, or they can become permanent wayfinding or advertising solutions.
Look for a portable digital display system and easy-to-install digital signage for one-off events, brand activations, and outdoor use. You no longer need to rely on expensive, cumbersome set-ups to use digital displays. Plug-and-play solutions make digital displays easier and more cost-effective to rent on a temporary basis.
Software also plays an important role in your digital display selection. Depending on the experience you're looking to create or the problem you need to solve, you might also look for self-service with payment processing options, gamification experiences, or Augmented Reality capabilities.
Indoor vs. Outdoor
Digital displays today are just as useful outdoors as inside, thanks to tougher hardware. Outdoor digital billboards are a great way to expand your digital campaign into out-of-home advertising. Dynamic visuals and sensor technology have changed the billboard game.
They're more attention-grabbing and can even display ads customized to match anonymous data collected from nearby phones, similar to how digital advertising can target search histories.
Outdoor displays don't have to be permanent, either. They're increasingly found at outdoor events such as brand activations and festivals where they can create interactive engagements or provide sponsorship fulfillment for event organizers.
Mobile integration and self-order kiosks are a way for brick-and-mortar retailers to bring the convenience and familiarity of online shopping in-store, combining the best of both worlds. Searchable inventories on touchscreen kiosks can save customers time and spare space on the floor.
Advertising vs. Wayfinding
For commercial and residential property managers, healthcare or education institutions, stadium and venue owners, and other building owners, digital displays offer a new kind of flexibility to switch between advertising and wayfinding.
Digital displays facilitate the monetization of a wide range of environments without complex installations. The display space can become a valuable revenue tool, and with advanced content management systems, operators have enhanced control over any content they display on their digital sign directly from their desktop or mobile device. It's an opportunity for hyper-local monetization that can make the most out of your signage.
Digital signage also allows property or venue managers to balance monetization with wayfinding needs. Signs used for event wayfinding can be monetized in-between events. Commercial property managers can also use interactive wayfinding solutions to help elevate the visitor experience.
Digital displays are easier to install and more flexible than ever. Multi-purpose, interactive, and available for both indoor and outdoor use, they can help improve visitor experiences, monetize environments, improve your out-of-home advertising campaigns, and more.
Electric Violin Basics You Should Know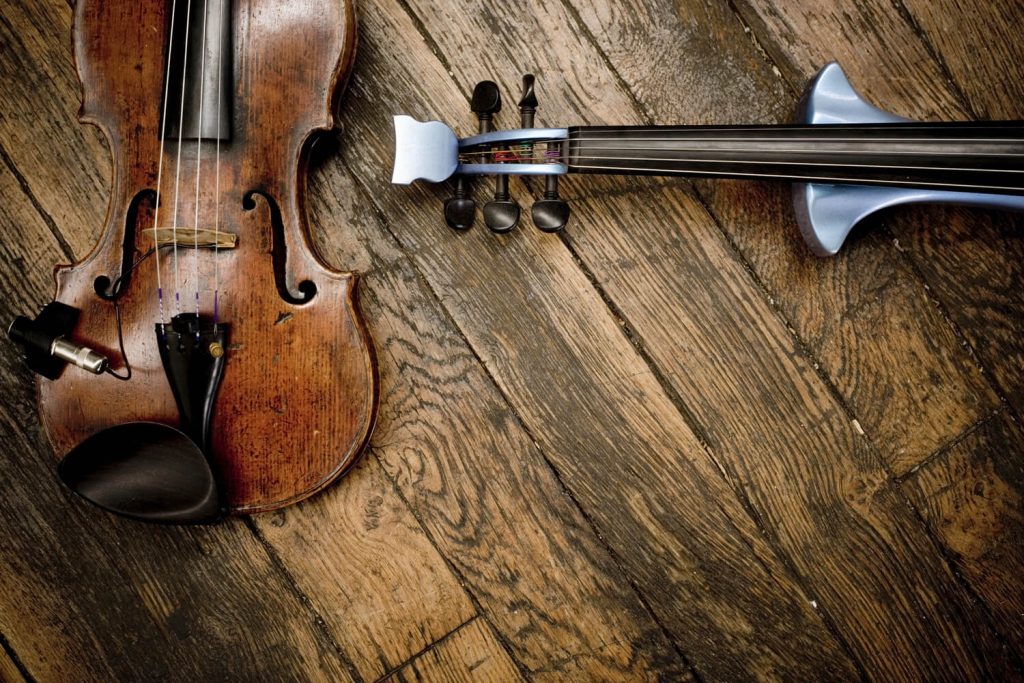 Learning the basics of your electric violin is one way to improve your skills and knowledge in playing the instrument. You can never fully grasp the skills and techniques in playing the electric violin if you have zero knowledge regarding the basics of the instrument that you are utilizing.
Aside from the fact that electric violins do not have a soundbox, there are multiple concepts and ideas that are useful if you absorb them while you are learning how to play the instrument. If you aren't already aware of it, electric violins are equipped with an electronic output for its sound. Listed below are the other basic things you need to know about the electric violin and tips in learning the instrument to help you achieve success.
Basic Things You Need to Know About the Electric Violin
1. Familiarize yourself with the parts of an electric violin.
The first step you need to do is to learn the fundamentals of an electric violin, especially its parts. Electric violins have the same parts as the classical violins. They are both composed of scroll, tuning pegs, nut, fingerboard, bridge, fine tuners, tailpiece and chin rest. But unlike a classical violin, a pickup or also known as a transducer is an important part that every electric violin must have. It helps convert the vibration into a signal that an amplifier can read. Once you are familiarized with the parts, finding the best electric violin will be easy for you. In addition, you'll quickly grasp how you can produce sound, improve playing techniques, and do proper handling of your instrument.
2. Explore the use of accessories.
Even if you are still an amateur, it would be best to use the accessories of your electric violin such as amplifiers, headphones, speakers, effects pedal, and more. This way, you can see the maximum potential of your instrument. Amplifiers for example, as the name suggests, can amplify the sound of the violin. This could help you control both the sound and volume your electric violin produces. Headphones on the other hand can be used if you want to practice silently to avoid disturbing your neighbors.
3. Read about the commonly used terminologies of an electric violin.
To speed up your learning process, you might need to read about the terminologies used by musicians about electric violin. You can simply read articles about electric violins, or watch tutorial videos and take note of the terms musicians are using. These terms might include the parts, technique, and other technical terms. Learning the terminologies of the electric violin will help you understand the technicalities of the instrument that could help to effectively learn it.
4. Practice proper playing position.
The proper playing position or handling of an electric violin is vital to your success. When you know how to do that upright position, you'll have a comfortable time playing your electric violin, which could lead you to more time of practice. You also have to know the basic hand and finger positions when playing the electric violin. Knowing these basics will help you execute different playing techniques easily.
Tips in Learning to Play the Electric Violin
1. Take lessons and pieces of advice in improvisation.
If you do not have the capacity to take lessons from a violin teacher, you can always take pieces of advice from other violinists or any creative musicians for improvisation. There are numerous vloggers on YouTube you can watch that give tips and insights in playing a musical instrument like an electric violin. You can learn to play an electric violin without having to spend money on lessons!
2. Expose yourself more to jamming sessions out there.
Even if you are still an amateur, it will be helpful for you to expose yourself more to jamming sessions in public to familiarize yourself and get used to performing in front of others. You may not sound at your best but you'll slowly get there. You can join other beginners during their jamming session to help each other out or reach out to expert violinists you know.
3. Choose an electric violin with a solid body if you want to play amplified.
Although the shape and the body of the electric violin do not affect the quality of the sound it can make, it is still a crucial factor to your comfort in playing the musical instrument.
4. You can practice with a very low volume or even silently.
Since electric violins do not have a soundbox, you can always choose to play your instrument silently using headphones, or you can also use a mute if you want the sound to be quieter. This is very helpful if you want to keep practicing even if there are people who are sleeping nearby.
Summary
In conclusion to the discussion, let us remember that everything starts from the very basics. Before you try to figure out the complex and sophisticated areas of your musical instrument, you have to begin learning the basics first. By having a deeper understanding of the basics regarding electric violin, you can ensure that you will effectively play the instrument. Keep in mind every single basic knowledge that is listed in this discussion and it will surely allow you to become more knowledgeable about the electric violin that you are performing or playing with.
7 Apps to Become the Best Version of Yourself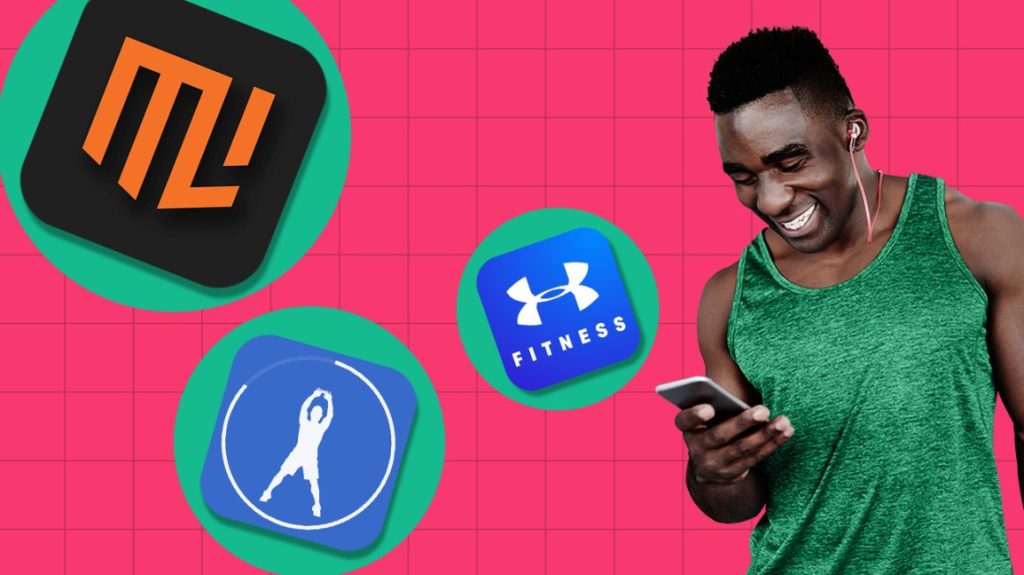 It's a well-known fact that people either don't keep their promises at all or keep them to a small extent. But what if we keep our word and start right now by adopting at least one or two useful new habits? And to get them firmly entrenched in our lives, we can take advantage of the help apps.
Start Getting up Earlier. Alarmy
Starting the day is critical to a successful life. Making a habit of getting up early and doing most of the day's work in the morning is a decision that every person who wants to succeed at everything should make. 
However, if you are the kind of person who, full of determination since the evening, sets the alarm for 6:00, and in the morning at the first call, almost without waking up, switches it again to a much later time, then a Korean app, which is called "the world's most annoying alarm clock" will suit you. And indeed: it won't actually "get off" you and won't let you turn off the rising volume of the alarm until you take certain actions. For example, don't solve a difficult example, take a picture of a corner of your apartment far away from your bed, do a memory exercise or walk 100 steps.
Brush Your Teeth the Right Way. Brush Dj
"What did the dentist say? It seems that you have to brush your teeth with special motions. I'll have to read about it," you think every evening and morning, hurriedly brushing your teeth before going to bed and running off to work. And of course, you forget to finally learn exactly how to brush your teeth. Even if the whole scheme is as easy for you as games at Cookie Casino, this app will still come in handy for you or your kids. It was invented by a dentist who decided to make brushing teeth more fun and more memorable. 2 minutes is the perfect time for a good teeth cleaning, and it will remind you to replace your brush, floss, and visit the dentist. It will also show you how to brush your teeth properly and as effectively and gently as possible.
Quit Smoking. Smoke Free
20 scientifically proven methods are at the heart of this app. Their principle has also long been known as positive reinforcement. Instead of scaring you with scary pictures of smoker's lungs, here you are shown the benefits of every un-smoked cigarette and rewarded with badges that will clearly show your progress and make you proud of yourself with good reason. You can see how much money you've saved by quitting nicotine, how much you've prolonged your life and improved your health. Moreover, if you connect the geolocation, the app will also track the places where you have the strongest cravings to smoke. It can also tell you where to go if your cravings get too strong. And for more motivation, you can do special tasks: for example, on your next day without cigarettes, you will receive a task to send a message to someone who will be very proud of your resistance and will certainly support you.
Move More. Pacer
Of course, life changes for the better with a smart watch. Many owners of the Apple Watch and its counterparts from other brands proclaim this. But your smartphone is quite capable of teaching you to move more and without additional devices. All you have to do is install a step-counting app. Pacer uses the built-in GPS on any smartphone and counts your steps by default if you move around with your smartphone. It also counts the calories you thus spend and the kilometers you walk, builds momentum, and even offers small walkouts that don't require any special fitness or equipment. You can also compete in it with your friends or colleagues – so as not to lose motivation! And, of course, you will be generously rewarded for your efforts – improved health, increased vigor and increased energy.
Become a Bookworm. Bookly
If you used to do everything with a book in hand, but in recent years you can't find time to read a piled up stack of novels, or if you used to have trouble making yourself sit down to read, then this app will help you broaden your literary horizons.
The app prompts you to set a goal – the number of books you want to read in a year and the number of minutes per day you're willing to spend reading. The title and number of pages of each new book should be entered into the app, and then when you sit down to read, start a timer. The app can also play you some soothing music. You can take notes as you read and add unfamiliar words that you then want to look up in the dictionary or memorize. That way after a while you'll have a complete picture of how actively you're reading.
Maximum Useful Habits. Streaks
In this app, you can collect all your current goals and keep track of them. The developers have prepared many different icons for any of your goals – whether you want to quit smoking, remember to brush your teeth, clean your apartment, remember to eat at least 5 servings of fruits and vegetables a day, take vitamins or medicines, not to miss a walk with the dog or go for a run. If you manage to do all the tasks, the app will show you the perfect streak in your life.