Ductless Heat Pump Installation Considerations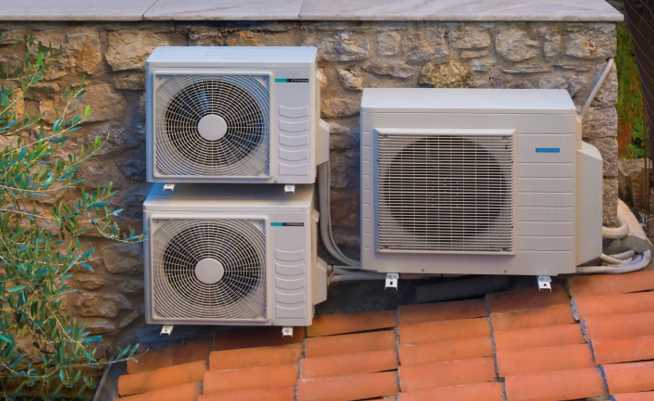 Modern homeowners today may consider the installation of ductless heat pumps like mini-split air conditioners. They offer various benefits, such as cooling the room and making the occupants more comfortable without relying on a duct network. They are attractive to many people because some can save more with them compared to a ducted system. Know more about this heat pumps work on this page here.
Whether it's the middle of summer or winter, the pumps will keep the temperatures at comfortable levels. You can rely on them to provide you the cool air that you need against the warmth and high humidity that the sun brings in summer. In essence, you can get comfortable without additional duct installations on your crawlspaces and inside your walls. You won't have to undergo extensive teardown of your property, and you can save a lot more.
History to Know About
Air conditioners and refrigerators have been extensively studied since the 1700s. People experience uncomfortable temperatures, and they remain sweaty during the season. William Cullen, a Scottish professor, invented the first attempt to absorb the heat inside the home. For this, there's a vacuum made up of a chemical diethyl that absorbs the heat from the air.
Many people looked to refrigeration as an excellent option to reduce the heat. Many engineers, scientists, professors, and physicists raced against each other to invent machines that would put the sweaty and hot summer air behind them. There's Lord Kelvin, who suggested using a similar principle of keeping the air warm during winter and others have followed up in his research.
Oliver Evans used compressed ether to make refrigeration. In a similar principle, John Gorrie had invented a similar device that acts as a coolant. In 1857, the heat pump was created by Peter von Rittinger using the lessons he learned from Lord Kelvin. It was not until 1859 when Ferdinand Carre introduced ammonia as a coolant and refrigerant.
How Do the Pumps Work?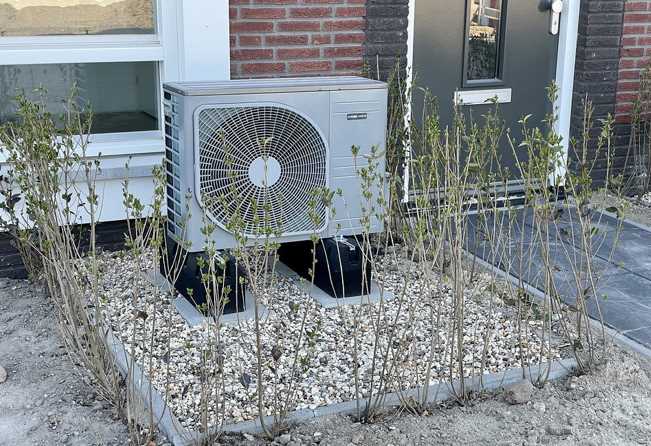 Some people may consider them complex machines. But the actual work is dependent on the overall arrangement of various components and parts. Each of the following components works together to function as a whole.
Evaporator
The evaporator coils extract heat from the air indoors, and it's expelled to a refrigerant. A heat pump installation professional can show you the arrangement of the coils of copper tubes. The indoor air, which is generally warm, is passed through the copper coils, and the refrigerant turns this into its gaseous and cold state.
Once the heat is removed from the air and it's cooled, it will go inside the room. The blower fans are the ones that extract the warm air outside. Aside from the heat extraction process, some steps include removing moisture, making it drier.
Condenser
Condensers work similarly to an evaporator coil but in reverse. The heat that's removed from the refrigerant is released outside. The hot gas that's converted is going outside of the unit.
After the process of heat absorption, the refrigerant will be converted into hot gas and will be compressed. This will be circulated into the condenser coil, where the fan will blow air on it, and the refrigerant will cool down to take its liquid form. The outdoor units pump the heat out, which you may feel when you're standing next to your AC.
There are other parts like compressors that increase the refrigerant's temperature and pressure. There's also the refrigerant responsible for the heat extraction to the outside unit and the expansion valves that expand the liquid refrigerant.
Choosing the Right Heat Pumps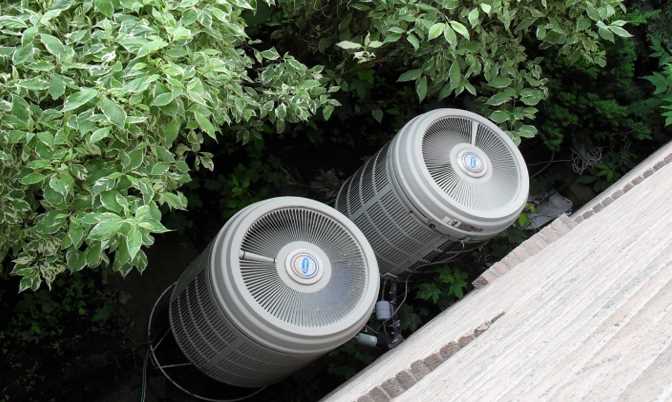 When you're buying one of these in shops, there are various factors that you need to consider, like the efficiency of the unit and the costs. Some of the things to take into consideration are the following:
Manufacturer
The manufacturer can range from the newcomers in the industry to the big high-end brands. Some of the more prominent brand names can offer you many designs and features, and many customers have proven their efficiency and durability throughout the years. However, the downside of buying well-known names in the industry is that you'll need to spend more as an initial investment.
The industry newcomers may offer a more affordable price, but you can never be sure whether the appliances will perform well. You may want to read reviews before buying and check the features that they offer carefully. Mid-tier companies may have attractive offers, and you won't have to spend a good chunk of money, but they won't come with all the bells and whistles than what you may be initially expecting.
On the other end of the spectrum, low-quality companies don't have modern features and skip on quality control. This can lower the longevity and the efficiency of the heat pumps. The upside that you can get from them is an initial lower cost.
Price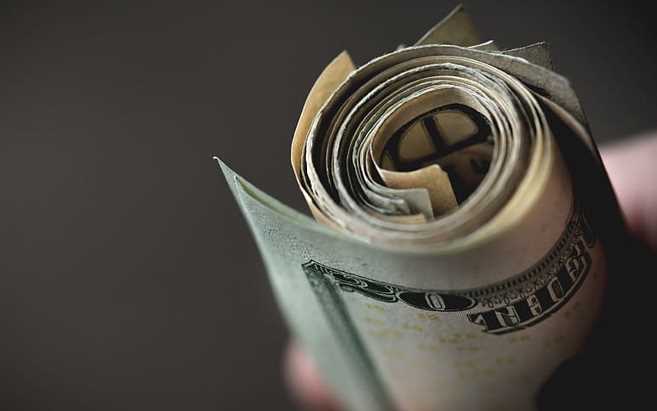 The costs of buying a new appliance are just the beginning. There are also the installation costs to be considered, and the amount can vary. If the ductwork needs to be maintained or everything is installed from scratch, then a homeowner can expect to pay more.
With the help of a ductless system, the installation costs can be lower since there are no ducts. They can even be installed in a single day with the help of a qualified technician. The price range can be from $1000 to $8,000 at most, and these figures already include the installation.
Heat pump glossary in the windows are cheaper than when you get a mini-split. The price can range from $100 to 900. Some of the windows are required to be popped open, but if you want to get an air conditioner that's full of high-tech features, then you may want to do some planning in your budget in advance. Other considerations regarding the price include after-sales support, features, and reliability of the appliance. The sizes and the location where you'll install this will matter and a higher rating in energy efficiency.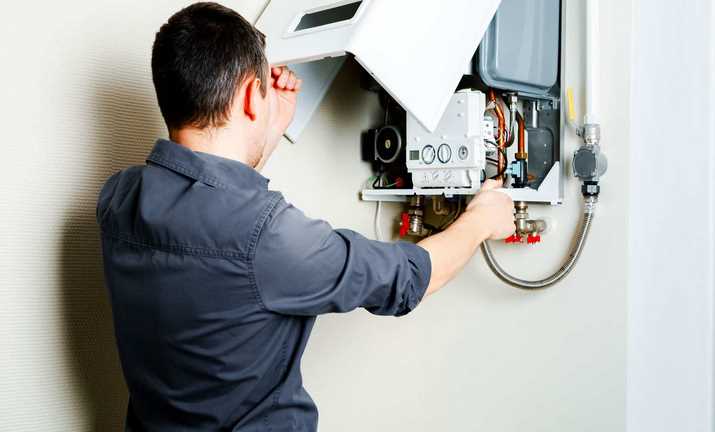 It is very important to take care of your boiler. If you do this on a regular basis, you can reduce the probability of it failing when you need it to function.
Arguably, this is one of the most important components of any household, especially during the winter, but there is really no reason that you cannot do maintenance on it throughout the year so it will be fully functional.
Boiler maintenance is something that you should have done on a regular basis.
Gas Safe engineers will be able to come out to your location and provide you with this type of service. You should also work with any professionals that are also capable of working with the boiler. These are quite complex, which means that if you don't know what you are doing, you could actually cause more problems.
There are certain things, however, that the average person can do in order to minimize the failures or problems that a boiler can experience.
Here are several ways that the average individual can take care of their own boiler – these simple steps will ensure that you will not have to worry about taking a cold shower when your boiler goes out, plus you won't have any hot water to do your dishes which can be problematic.
1 – Regularly run the heat
Many people may be reluctant to turn the boiler on, especially if it is hot outside. You may also want to avoid doing this as you will not want to raise your utility bill during the summer months. However, by turning it on every now and then, you can ensure that it is working properly and also remove any problems that may be making it malfunction. When you run it in the summer, it should run exactly the same as it does during the winter, if everything is working fine.
2 – Remove blockages from your boiler
There are black parts to consider with every boiler which can lead to problems for your entire system. You can address these very quickly, and you should follow a setup procedure so as to do this every time. An example of this would be not blocking off the air vents or leaving an appliance uncovered. You can be sure to check on every aspect of the boiler such as the outside flues.
3 – Do not let the system freeze up
There are certain items that will be extremely cold, which means your entire system a freeze which can cause significant problems if it is during the winter. Condensation may cause the entire boiler system to start working at all over a very simple problem. If you are a heating engineer, you can deal with these problems very easily, but as a novice, using hot water on a frozen pipe, or even using a hot water bottle in certain locations, can solve the problem.
Why Driveway Drainage is Important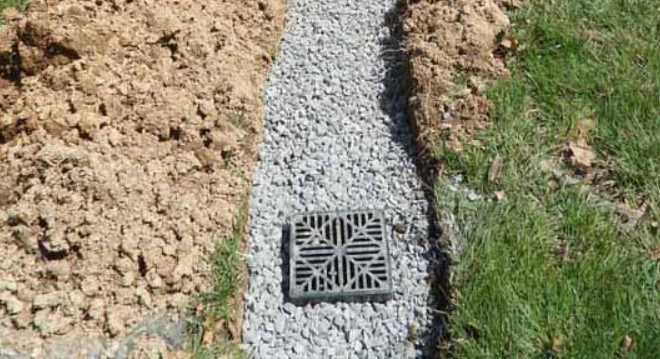 If you live in a state that experiences heavy rainfall, then you know how important it is to have a properly functioning driveway drainage system. Water can quickly damage your driveway and create problems with your home's structure if left to pool on the surface. You may also have mold and mildew growth issues if water seeps into cracks and crevices in your driveway. Luckily, you can do a few things to ensure your drainage stays in good condition and doesn't become a liability. Using an appropriate driveway drain choice and providing it is installed correctly is a great start. Keep reading to learn why driveway drainage is essential.
1. It Protects a Home's Foundation
Your home's foundation is one of the most critical structural elements. It supports your entire house, so it's essential to keep it in good condition. Unfortunately, water can be a significant issue for foundations. If your driveway is sloping towards your house, rainwater may seep into the foundation, especially if you lack a good drainage system. This can cause major cracking and damage to your home's structure, eventually leading to its collapse. It may also promote mold growth, which can be dangerous to your family's health.
Fortunately, driveway drainage can protect your home's foundation. It will create a slope on your driveway that will channel water to the sides of your foundation instead of towards your house. If you're not experienced in installing drains, hiring a professional to do it for you is advisable. They'll place the drains in a place that will ensure your home is safe from water damage.
2. It Prevents Puddling
If water puddles on your driveway after it rains, that's a problem. Not only is it unsightly, but it can also lead to severe damage. When water puddles on concrete, it seeps into the pores and cracks in the surface. As the water evaporates, it leaves behind minerals that can discolor and etch the concrete.
Puddling can also cause the driveway to crumble. As the water seeps into the ground beneath the concrete, it can wash away the soil, creating voids that cause cracks and potholes. These potholes can destroy your car, be a trip hazard, and generally make your driveway look bad.
Driveway drainage prevents puddling by channeling water away from the concrete surface. By routing water to a drainage system, you can keep your driveway looking good and protect it from deteriorating.
3. It Reduces the Risk of Flooding
Flooding is one of the most common natural disasters in the world. It can occur due to several reasons, such as heavy rains, melting snow, and storms. When water accumulates on your driveway, it can lead to flooding.
Proper driveway drainage can reduce the risk of flooding by ensuring that water is drained away from your home. If your driveway is sloped correctly, rainwater will flow away from your home into a storm drain or other outlet. This will minimize the risk of flooding in your yard or home and protect your driveway from water damage.
4. It Minimizes the Risk of Soil Erosion
Soil is crucial for the stability of any structure built on it. Plants also need it to grow. Unfortunately, when there's excessive water pooling on your driveway, the soil can quickly erode and wash away, leaving your home's foundation exposed and weakening the overall structure.
Water pooling can also damage your landscaping and any other features on your property that require soil to stay in place, like trees and shrubs. Excess water can uproot these plantings and destroy their roots, affecting their growth.
The good news is that driveway drainage can help minimize the risk of soil erosion by redirecting water away from vulnerable areas on your property. Depending on the severity of the drainage issue, a French drain, catch basin, or another type of drainage system may be necessary to keep your soil healthy and in place.
3. It Reduces Ice and Snow Buildup
Snow and ice can damage your driveway and make it unsafe. These elements can also lead to flooding if not adequately drained. Research shows that a properly installed driveway drainage system can reduce the amount of ice and snow buildup by up to 60%. This means that if you have a driveway drainage system, you'll be able to clear your driveway more easily and quickly after a winter storm. You may also find that you don't need to use as much salt or other de-icing products, which can be costly and harmful to the environment.
4. It Increases the Lifespan of Your Driveway
If your driveway is constantly wet, it will start to crack and crumble. Water can cause all sorts of damage to asphalt and concrete, so it's essential to make sure that your driveway is drained correctly. A well-drained driveway will last much longer than one that is constantly wet because the contact between water and the pavement's material will be minimized. Additionally, your driveway will look much better if it isn't always wet and muddy.
Conclusion
If you want to avoid problems with your driveway, make sure that you invest in a good drainage system. This will ensure that water does not pool on your pavements and cause cracking or damage to the foundation. A proper drainage system will also keep your driveway looking great at all times. 
How To Prepare Your Painted Walls For Removable Wallpaper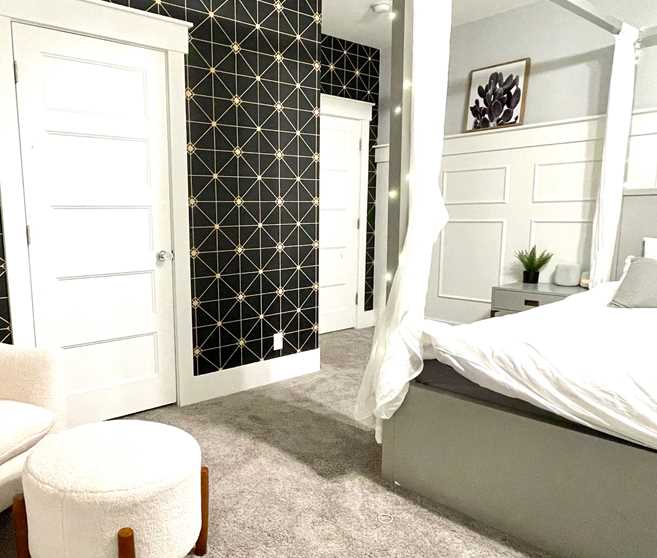 Are you planning to add a modern touch to your home by installing some modern wallpaper? Great! Wallpaper can really help to transform a space, and there are so many amazing designs available these days. Botanical wallpapers are also a great way to add a touch of nature to your home décor. There are many different styles and designs to choose from, so you can find the perfect one to suit your taste.
You can also find botanical wall paper that are specifically designed for certain rooms in your house, such as the kitchen or bathroom. Whatever your style, there is sure to be a botanical wallpaper that is perfect for you. But before you get started, there are a few things you need to do in order to prepare your painted walls for removable wallpaper. With just a little bit of effort, you can ensure that your new wallpaper looks amazing and lasts for years to come.
Can I hang wallpaper on wood panels?
You can, but it's not recommended. Wallpaper adhesive doesn't always adhere well to painted surfaces, so there's a chance your wallpaper could start peeling away from the wall. If you're determined to hang wallpaper over painted walls, make sure the paint is in good condition (no flaking or chipping) and that the surface is clean and dry. Apply a layer of primer to the wall before hanging the wallpaper to help create a better grip.
How to prepare new drywall for wallpaper?
New drywall must be primed with a latex primer designed for use on new drywall before painting or wallpapering. The new drywall should also be sanded lightly to create a smooth surface for the wallpaper or paint to adhere to.
If you are planning on wallpapering, it is best to use a heavy-duty wallpaper primer specifically designed for new drywall. This type of primer will help the wallpaper adhere better and will prevent any seams from showing through. Be sure to follow the manufacturer's directions when applying primer and allow it to dry completely before proceeding with wallpapering.
If you are painting new drywall, you can either prime it first or paint it with a self-priming paint. A self-priming paint is a good option if you are short on time, but it is important to note that this type of paint is usually more expensive than primer. When painting new drywall, be sure to use a paint roller with a thick nap to avoid leaving any roller marks. Allow the paint to dry completely before adding any additional coats.
How to prepare painted walls for wallpaper?
If you're planning on installing modern wallpapers in your home, there are a few things you need to do first in order to prepare your painted walls. Here's a step-by-step guide on how to clean and remove paint from walls before installing modern wall paper:
Clean the Walls
Start by giving your walls a good cleaning. Use a mild soap or detergent and warm water to remove any dirt, dust or grease. If you have any stubborn stains, you can use a commercial wall cleaner or diluted vinegar.
Remove Any Paint residue
Once your walls are clean, you need to remove any paint residue that might be left behind. The best way to do this is to sand the walls with a fine-grit sandpaper. This will rough up the surface of the paint so that the wallpaper can adhere better.
Apply Wallpaper primer
After you've sanded the walls, it's time to apply a wallpaper primer. This will help the wallpaper stick to the walls and prevent it from peeling off later on. Be sure to follow the instructions on the primer packaging carefully.
Hang the Wallpaper
Now you're finally ready to hang the wallpaper! Start by applying the paste to the back of the wallpaper, then position it on the wall. Once you're happy with the placement, use a smoothing tool to remove any air bubbles and ensure that the wallpaper is flat against the wall.
Following these steps, you'll have beautiful modern wallpaper that will last for years to come.
How to prepare toilets for hanging wallpapers?
It is important to remember a few things when preparing toilets for wallpapers. First, make sure that the area is well ventilated. Secondly, do not use any strong cleaners or chemicals on the walls as this can damage the wallpaper. Finally, make sure that the surface is completely dry before beginning to hang the wallpaper.
How to prepare kitchens for hanging wallpapers?
When preparing kitchens for wallpapers, it is important to remove all grease and oil from the walls. This can be done by wiping down the walls with a degreaser or white vinegar. Once the walls are clean, you can start sanding them until they are smooth. It is also important to make sure that there are no cracks or holes in the walls, as these will show through the wallpaper.
Conclusion
Installing wallpaper is a great way to add personality to your home. But before you get started, it's important to prepare your painted walls for removable wallpaper. With just a little bit of effort, you can ensure that your new wallpaper looks amazing and lasts for years to come. Thanks for reading! We hope this guide was helpful.