WHAT ARE FIVE WAYS TO IMPROVE TEENAGERS SELF ESTEEM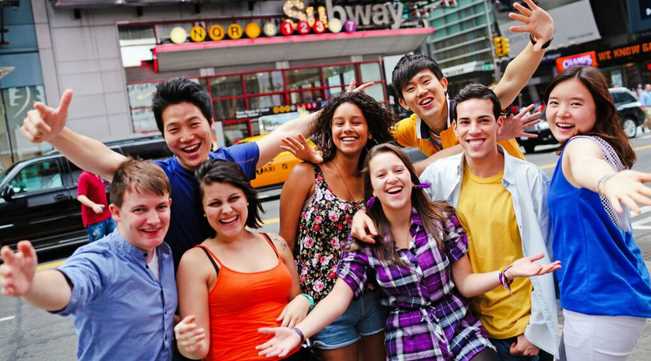 INTRODUCTION-
Self-esteem is a subject we all struggle with at some point in our lives. When our self-esteem is high, we feel more assertive; we're less at risk of rejection and anxiety, and the stress hormone, which is released into the bloodstream. While it is common for teenagers to lack confidence at some times in life, people with self-esteem issues generally view themselves very differently as compared to how others see them.
Low self-esteem can be exceptionally hard for youngsters, especially when they start building for new relationships and friendships. When someone has low self-esteem, they tend to ignore and avoid the place or situation where they think that there will be a risk of embarrassment, failure, or making mistakes, which can also include making new friends, school work, trying for new activities, which are all essential roles of a healthy teenage life. Suppose the low self-esteem is not anonymous and treated. In that case, it can trigger the issues like negative mood swings such as feeling anxious, ashamed, angry, or sad, low motivation, earlier sexual activity, poor body image, relationship troubles, or difficulty making new friends, taking alcohol, and starting to take drugs to feel better.
What Do You Mean By Self-Esteem?
Self-esteem is a beautiful but delicate thing to handle. Self-esteem is a very supreme thing for focusing on achievements, happiness, and success. People who have more self-confidence have high self-esteem, are cheerful about their success, have healthy relationships with family and friends, and do not give up easily whenever they face adverse situations and circumstances. On the other hand, people who have low self-esteem tend to get upset quickly, give up easily, lose hope in every challenge of life because of the fear of failure and start to get anxiety and tension.
Due to a lack of self-confidence, they are more likely to be opposed when they get into any negative or criticism feedback. And people who have high esteem typically tend to have high confidence that they do not need to get defended or opposed to anyone while they themselves handle the situation significantly better. Self-esteem can impact life in endless ways, from professional and academic success to mental health and relationships. However, it is not a rigid characteristic, personal or professional both are the fuel fluctuations of self-worth.
Symptoms Of Low Self Esteem In Teenagers.
A low Self-esteem in Teens will mostly be surrounded by negative thoughts, especially about their value and worth as a person. Some common symptoms that your teen has low self-esteem involve:
Teens will avoid new things and will not go to experience new opportunities.
They always tend to feel unwanted and unloved by their surroundings.
They start to blame others for their own mistakes or faults.
They will not be able to manage with an average level of frustration; they will get irritated with the small things and issues.
They tend to start talking to themselves with the negative approach. They begin to look at themselves as negative people and compare themselves to other people without any reason.
Teens will start to get fear of trying, and they will begin to doubt or question their own self. And begin to judge their abilities and ignore the embarrassing challenges.
They will find it challenging to make new friends and start to avoid the past ones.
They will likely have a low level of motivation and lose all their interest in the day-to-day activities.
They have issues related to their feelings, get mixed moods or feelings about stress and anxiety, they start to have problems handling the compliments, whether it may be given to them only.
They will face issues related to lack of sleep, while they think all the negative thoughts and start to criticize themselves only with the persistent feelings of shame or guilt.
Strat to get self-harming because low-esteem persons will automatically start harming themselves, they harm themselves by taking alcohol, substance abuse, suicide, and begin to take an excess of unwanted food(food chaos).
They will stop to please the people. As a means to get external validation, people who don't feel good about themselves may go above and beyond to make other people feel uncomfortable. They think that everyone around them is feeling uncomfortable with them.
There are things you can do to hold up your teen to have a positive approach and self-esteem, but it's also essential to remember that teenage self-esteem changes and develops with some frequency over the time. If your teen doesn't broadcast any signs of positive self-esteem at once, that does mean that you are doing something wrong, because this process will take some time to get better.
How To Build Self-Esteem In Teenagers.
Enhancing self-esteem is a slow process, it can not be done overnight. But by studying or learning to recognize your own self-worth, you can start to begin the healthy habits that will offer your teen a happy and peaceful life.
Here are five ways to begin:
Physical activity/Exercise Each Day.
Physical activities are one of the great stress relievers among teenagers. Nothing beats self-esteem like a run. Try to do more exercise , eat well, and get enough sleep. Whenever you feel depressed or low, just go for a simple walk or jog, doing physical activities can make you feel relaxed and fresh. Sometimes environmental factors also affect our feelings and mood swings. Especially when you are a teen, then you can also play some outdoor games with your friends, just do some exercise in the new environment, you can meditate in the early morning which will provide you peace and provide you some positive vibes. You'll feel better afterward. Encourage your teenagers to play any sport they like or do exercise to keep their mind and body healthy and deal with self-esteem issues.
Spend time with yourself/Do the things which make you happy.
If you give time for the things you like the most, you will be more likely to think in a positive way. Try to arrange compact time every day. Permit yourself to do things that you like to relieve stress.
Start doing the things which you love to do in your free time, there are some hobbies which we usually are doing in our free time like sketching, reading inspirational books, gardening, listening to happy music or dancing, etc. just start begins the things that make you satisfied by indulging yourself in the hobbies or any type of activities will make you forget to think about the negative thoughts, and your teen will enjoy that inspirational music and books.
Start to talk positively with yourself.
Always treat yourself as you are your own best buddies. Be kind, understanding, and supportive. It's normal to make mistakes but never be hard on yourself. Start paying attention to the automatic positive thoughts you have each day. When negative thoughts clutch, it is necessary to actively identify the cognitive distortions and replace aimless thinking with a positive approach and ideas. It is essential to let go of the thought of being perfect in order to have value. Start to accept who you are today, never get negative reviews and approaches for yourself. This does not mean that you don't want to focus on your goals or things that you might want to change, but it is important to recognize that you are worthy of self-esteem and peace from others as well as from yourself as you are right now.
Medications/Try Relaxation Techniques.
Every teen is different, every teen has different types of anxiety or stress issues, but there is only one medication and relaxation technique that provides your teen an elementary and boost their self-esteem, which requires patience because some medication needs several weeks or months to give the best effects to ease as the body adjusts. Always encourage your teen to not to give up on this medication treatment, it may take some time, but it will indeed offer you a positive result. There are various relaxation techniques that can reduce your stress and improve the way you react and think according to things. Always be in touch with your doctor to know your recovery process.
Some people subsume prayer into their medication if that lines up with their beliefs.
Your teen doesn't have to be perfect every hour and every time. Sometimes you also don't have to feel good about yourself all the time because this self-esteem differs from situation to situation, from hour to hour and day to day. Some teens feel positive and relaxed with their colleagues and friend circle, but shy and uneasy in front of strangers at work but scuffle socially (or vice versa). Other people may feel fully in command of themselves.
always take rest from your day to day work, we all have some bad and good days to find and maintain our self-belief.
The key solution is not to be very hard on yourself. Be genre to yourself and not too harsh.
Keep yourself away from criticizing because this can beam up the opposing views and offer other people a negative approach or opinion about you.
You can help your teen to boost their self-esteem by providing yourself a treat whenever you succeed in doing something hard or just for managing a horrible day.
Conclusion-
Self-esteem is usually the result of lifetime experiences, and especially what happened to us in the teenage years. However, if this self-esteem becomes a long-term situation, especially in teens, it can lead to problems like mental health issues such as anxiety or depression. Some of the indications of low self-esteem will be the mark of these issues. Therefore, it's essential for teens to deal appropriately with these self-esteem problems. There are some signs and treatments mentioned in the above article which will help to take some actions to improve this issue. And provide your teen a pride and peaceful life.
Looking For A Wedding Photographer? Then Ask These 5 Questions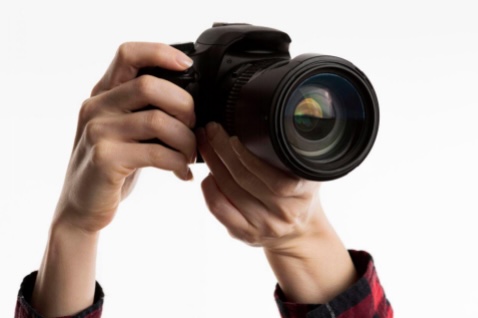 Usually the biggest decision after booking your wedding venue and possibly your dress is the photographer. To help you on your way, Richard, a professional UK wedding photographer in Surrey has a simple 5 question guide to finding the right photographer for you.
1.      Can I Afford them?
Weddings can be very expensive, but one thing you shouldn't scrimp on is your wedding photography. After all, when the dinner, drinks and wedding cake has gone and everyone has left the wonderful party, what's left? Hopefully wonderful memories and also fabulous pictures of your big day.
So allocate a budget and spend as much as you can afford on your wedding photographer. And be aware, if you are offered an exceptional price that includes everything and beats the competition hands down, then it may well be too good to be true. As with all things, caveat emptor, buyer beware.
2.      Do You Love Their Work?
When looking at photographers' portfolios, be it at wedding fairs, online or in person, their work needs to jump out at you and make you smile. It needs to make you feel 'Yes that's exactly what I want for my wedding'.
And their style will ultimately depend on your personal taste. Maybe you're not up for traditional wedding photography, maybe it's a mixture of classical, artistic and informal reportage? Or maybe you like the fact that the pictures post production haven't had lots of effects or filters added but look natural as you remembered it?
Whatever it is, only you will know.
3. Can you meet up to discuss your requirements?
It's great if you can meet your potential photographer to discuss what you are looking for and see some of their past work. You will see their personality first hand and get to see how they communicate so that you know whether you and your family and friends will all get along fine on the big day. Not only that, you get the opportunity to ask them as many questions as you like and if they know their stuff they'll give you valuable input and advice too. Ideally you can meet them in person but a video meeting and even a phone call would also suffice.
4. Do you feel you'll be in safe hands?
If they are an experienced full-time professional photographer then they should have covered hundreds of weddings of all sizes, at all sorts of locations and in all sorts of conditions. So whatever is thrown at them, they should be able to cope and provide you with the service and memories you paid them for. If they are part-time wedding photographers then they probably won't have covered many weddings and won't be relying 100% on their reputation as a trusted wedding photographer.
5.  Have they been highly recommended?
Be it personally, via client reviews on their website or via an independent review service such Google reviews, Instagram or Facebook, there should be plenty of lovely words said about the way they work and the resulting pictures. So when you see lots of reviews with recurring phrases such as 'everyone loved you', 'you simply blended in', 'we're so glad we chose you', 'the photos are fantastic' then that's a good sign.
Hopefully by asking these 5 questions the task of choosing your wedding photographer should be a lot easier and more rewarding.
How to Get Your Furnace Ready for Winter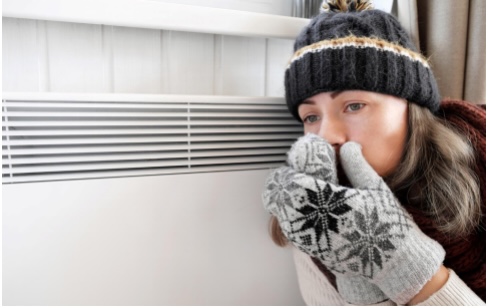 The changing seasons are a sure sign that it's time for home maintenance. If you haven't already taken the time to prepare your home for the winter, then now is the time to create a checklist to ensure you've covered all of your bases before the cold weather hits.
One of the most critical winter maintenance tasks you'll want to complete each year is ensuring that your furnace is up to the task of heating your home through the entire winter season. After all, you don't want to end up in a situation where you and your family are facing a cold winter night without any heat. Here's a list of things you should do to get your furnace ready for the coldest months of the year.
Changing Your Filters
One of the essential aspects of furnace maintenance is to change your filters regularly to ensure they are not getting clogged and driving your furnace to work too hard. When your air filters are not cleaned when they need to be, it takes more power to heat your home.
Not only will this wear down your furnace quicker, requiring more repairs than normal and a shorter lifespan, but it will also raise your utility bill. Changing the air filters on your furnace is inexpensive and takes little effort or expertise, so be sure to change your filters as the first step in winter furnace maintenance.
Schedule a Professional Assessment
There's no equivalent to a professional maintenance check. If you want to ensure your furnace is working in its best condition and will last as long as it should without the need for expensive repairs, you need to have a professional technician perform at least a yearly maintenance check.
The beginning of the winter season marks an excellent occasion for a professional appointment because it will guarantee that you start out on the best foot possible, just as the coldest months of the year – and the hardest working season for your furnace – are about to arrive.
Replacing Your Furnace
If it turns out that your furnace has reached the end of its lifespan and is not likely to last through a cold, harsh winter, your professional service technician will be able to alert you to this problem. They'll also be able to help install your furnace, so you'll be up and running in no time.
Test Your Thermostat
Perhaps the best yearly test of a furnace occurs when you turn on your thermostat for the first time that season. If you're going to run into problems during the winter, you may be able to notice issues at this time. Of course, the clearest sign of trouble will occur if you can't get your furnace to turn on at all.
Whether you notice any strange sounds or other signs that you can't identify, or you can't get your furnace to start, you'll want to call a technician to get help ensuring everything is in working order before winter.
Don't get caught in the cold in the middle of winter. Get help from a professional furnace technician to ensure you're ready before the coldest season arrives.
Prescription Fishing Sunglasses: Everything You Need To Know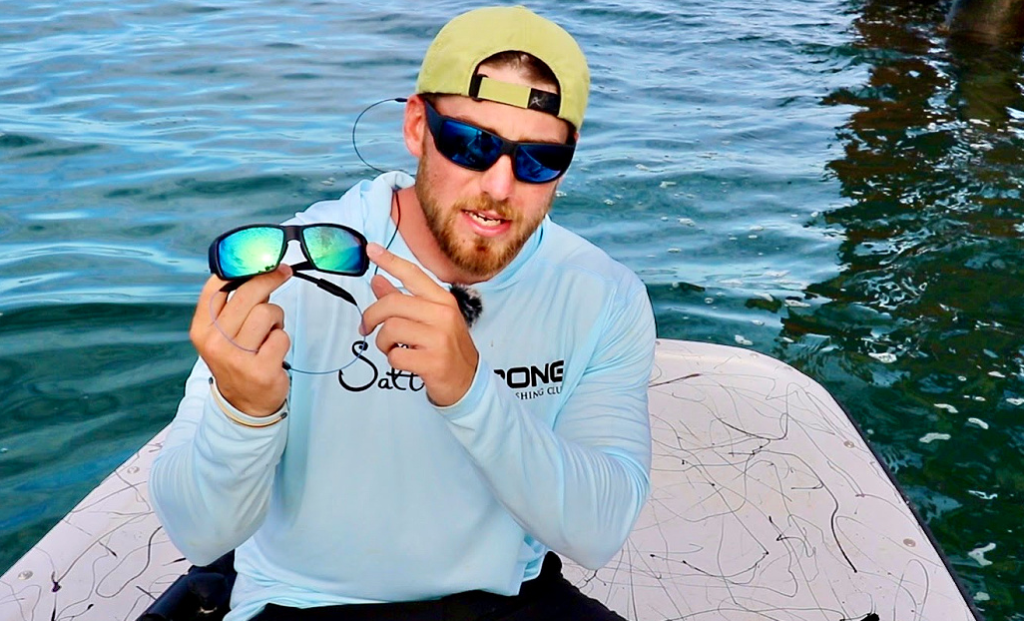 Fishing is one of the most popular outdoor pursuits in the world. And with good reason: fishing is a great way to spend a sunny day outdoors. But did you know that fishing can be just as fun and exciting with prescription fishing sunglasses? What are prescription fishing sunglasses, you ask? They are sunglasses designed for people with vision issues. This includes everything from having difficulty reading printed materials to working at a distance. If you're looking for a way to increase your chances of success when fishing, consider investing in prescription fishing sunglasses. They will make the experience more enjoyable and help you to take advantage of all that nature has to offer.
What are prescription fishing sunglasses?
If you're looking for a way to improve your accuracy when casting your line in the water, prescription fishing sunglasses may be just what you need. These sunglasses offer both protection from bright sunlight and enhanced vision for better target identification when fishing. Fishing with prescription fishing sunglasses can be a lot more fun, too!
There are many different types of prescription fishing sunglasses available on the market, so it's important to choose the right pair for yourself. Some key factors to consider include the size of your lenses (ideally, they should be slightly larger than your standard eyeglasses), UV protection levels, and whether or not you want wraparound or full-wrap lenses.
Wraparound lenses curve around all sides of your eyes, offering maximum coverage and protection from the sun. They're generally easier to fit than full-wrap lenses, but they can become cumbersome if used for extended periods of time. If you plan on spending a lot of time on the water wearing your prescription fishing sunglasses, full-wrap lenses may be the best option for you.
When choosing a pair of prescription fishing sunglasses, it's also important to consider how much money you want to spend. While some pairs of glasses can cost as much as $100+ each, there are also affordable options available that offer good quality protection from the sun. Just make sure that whatever pair you choose is approved by your doctor!
What is included in a prescription fishing sunglasses?
Prescription Fishing Sunglasses:
What are they?
A prescription fishing sunglasses is a special type of sunglasses that is made to protect your eyes while you are out fishing. They come in two different types- full-frame and rimless. The full-frame sunglasses have a larger frame all around the lenses, while the rimless sunglasses have smaller frames that just surround the lenses.
How do I get a prescription for them?
You will need to see an optometrist or ophthalmologist to get a prescription for fishing sunglasses. They will examine your eyes and recommend what type of fishing sunglasses would be best for you. You will also need to provide them with your current eyeglasses prescription if you have one.
What does a prescription fishing sunglasses look like?
The prescription fishing sunglasses will come in either black or brown polarized glasses material with dark green or light blue lens. The lenses are made to protect your eyes from the sun and glare while out on the water.
Why are prescription fishing sunglasses important?
Are you looking for a way to improve your fishing experience? Check out prescription fishing sunglasses! These eyewear can help you see better in bright light and low light environments, making it easier to spot fish and avoid obstacles. Plus, they provide protection from wind and precipitation while on the water.
There are a few things to keep in mind when shopping for prescription fishing sunglasses. First, make sure that the frame is sturdy and fits well. Second, find glasses that are UV-resistant so that they can protect your eyes from the sun's harmful rays. Third, select a pair of sunglasses with good peripheral vision so that you can see all around you at once. And finally, be sure to get a pair of prescription fishing sunglasses that are designed for your specific needs – like polarized lenses if you're looking for added protection from the sun's glare.
If you're ready to take your fishing game up a notch, consider purchasing some prescription fishing sunglasses. You won't regret it!
How do I get a prescription for fishing sunglasses?
If you're in the market for fishing sunglasses, you'll want to be sure to get a prescription. Not all glasses are made for fishing and not all frames will work with fishing lenses. Here's everything you need to know about getting a prescription for fishing sunglasses:
1. First, check with your eye doctor if fishing sunglasses are a good option for you. Some people find that wearing them gives them an edge when targeting certain fish, while others find that they don't have much of an advantage over wearing regular glasses. The key is to test out different pairs of sunglasses and see what works best for you.
2. Next, make sure that the frame you're looking at is specifically designed for fishing lenses. Many frames that are sold as general-purpose sunglasses do not work well with fishing lenses because they're not rigid enough or the curvature of the lens isn't compatible with most frames.
3. Finally, make sure to get a prescription from your eye doctor. Fishing sunglasses are typically designed to be much more protective than regular glasses, so your doctor may require a stronger prescription in order to ensure proper protection against UV rays and other elements of the environment while you're out on the water.
How do I choose the right fishing sunglasses for me?
There are many factors to consider when choosing fishing sunglasses, including the type of fishing you will be doing and your personal preferences. Here are some tips to help you choose the right pair:
When choosing fishing sunglasses, it is important to consider the type of fishing you will be doing. For example, if you plan on catching largemouth or smallmouth bass in open water, polarized sunglasses will work best. If you are targeting trout in a stream or river, polarized lenses may not be necessary since they are less likely to search for food in murky water.
Another factor to consider is your personal preferences. For instance, if you tend to get headaches from using strong optical glasses, choose a pair that offers less protection. Similarly, if you want something that is both stylish and protective, go for a frame with a wrap-around lens design.
Finally, take into account your budget. Fishing sunglasses can range in price from $10 to $300+, so it is important to find something that fits your needs and fits within your budget.
Conclusion
Fishing sunglasses are an essential piece of gear for any angler, and there is no better way to invest in a quality pair than through prescription eyewear. If you're not sure where to start when it comes to finding the right fishing sunglasses, or if you just want to know more about the different types of prescriptions available, read on for all the information you need. From beginner tips on buying your first pair of prescription fishing sunglasses to expert advice on how best to care for them, this article has everything you need to make an informed purchase. So what are you waiting for? Start shopping today and find your perfect pair of fishing sunglasses!