Ways in Which to Improve Your Chances of Success as a Business Owner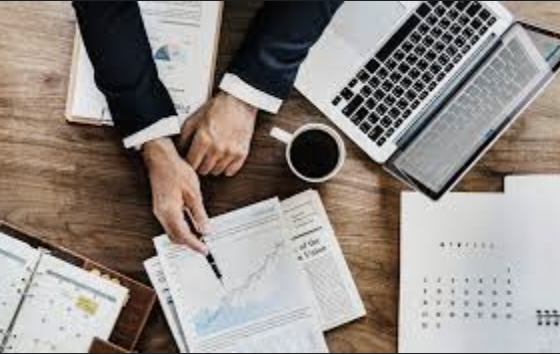 There are a lot of challenges that come when you are a business owner. If you have chosen to enter this field yourself, then this should not come as much of a surprise to you. After all, one of the biggest tasks you are going to have to overcome as a business owner is managing many different issues and problems at one time. This can cause a lot of stress, but all of the best business owners find a way to manage these issues and work their way through them.
Of course, being a business owner, you have no guarantee of success. It is a cruel world when it comes to business, so you have to make sure that you are ready for it. Even the best business owners in the world are going to fail at times, and it is important that you remind yourself of this. If you don't, then you might find yourself getting too confident, and facing failure.
There is of course nothing you can do to guarantee the success of your business. However, there are some ways in which you can certainly improve your chances of running a profitable business. If you want some advice that could help your chances of success, then consider the following points. They could make a huge difference for your business and your career in the long term.
Have a Great Business Idea
Before you go anywhere near investing money or doing anything with a business, you need to get your idea right. Every great business starts with a fantastic idea, and your business is going to be no exception to this. You are going to want to spend a lot of time on this idea of yours. First of all, it has to be a concept that you are knowledgeable about. For example, if you know nothing about women's clothing, then don't open up a store in this industry. You are also not going to want to open a business with too much competition either; or at least if you do, you are going to have to try and make your business stand out from the rest. Give your business an edge over your competitors by giving it unique features that are going to attract consumers.
Do a Lot of Planning
Once you are truly locked in and sure of your business idea, it is time to start planning. You need to see what kind of route and shape that your business is going to take. You cannot do enough planning; the more planning that you have done, the more prepared that you are going to be when it comes to mishaps that might occur during your business journey. Having a good plan is also going to help you keep track of your progress. Making sure that your business is heading in the right direction is so important. If it is not, then you can make some changes that are going to benefit your business. A good way to track your business progress is to have both long-term and short-term goals.
Make Your Business Look Great
One of the most important aspects of having a business is making sure that it looks professional. There is a good chance that you have walked into a business, or been on an online site and thought that it did not look very professional. This is a major push factor for potential consumers and you want to avoid this happening at all costs. You could be surprised with all of the different issues that could make your business seem less appealing. For example, the way that the exterior of your business looks is important. First impressions are a lot when it comes to trying to attract potential customers, so this is why you should try and make sure the outside of your business looks great. Pay attention to the small details; even a detail as simple as making sure your parking lot looks new and fresh could make a difference. If you feel like it could look better, then you should look into the services available at https://mcconnellassociates.org/asphalt/maintenance-sealcoating-services/.
When it comes to the interior of your business, this is also a feature that you are going to want to put a lot effort into. Even how your employees present themselves is important.
Make Sure Your Consumers Have a Good Experience
Customer experience should be one of your main concerns when you are a business owner. If your consumers are not having good experiences with your business, then you are truly going to struggle to find success in your business. Reputation and reviews are a major part of having a successful business. If your business is giving bad experiences to consumers, then you are going to find that your business has a bad reputation. Before you know it, no one is going to want to have anything to do with your business.
Make sure that your staff are providing great customer service for the people who choose your business. If they have a good experience in your store, then they are going to be more encouraged to come back. This is also applicable for people who are running their business online. Make sure that your website is easy to navigate, and that any online customer service provided is impeccable.
Always be Looking Towards the Future
When you are in the starter phase of your business, you are likely just taking each day as it comes and hoping for the best. Although this is normal, it is not the way in which you should operate for too long. Sooner or later you are going to have to look towards the future and start to develop your business. Making the right changes for your business is going to help it grow and become more established. This is why you should always be writing down new goals and improving expectations from your business's performance. Otherwise, you might find that your business starts sliding backwards.
Winning With Short Term Personal Loans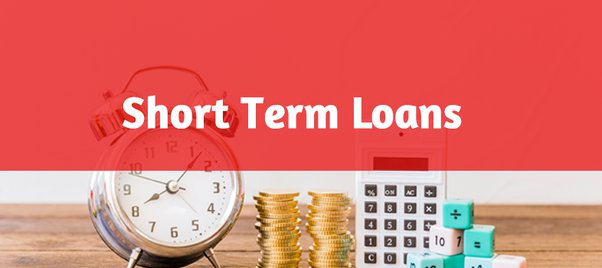 Unveiling the Unorthodox Uses of Short-Term Loans
Short-term personal loans, often visualized as quick fixes for urgent financial crunches, indeed serve this primary purpose. However, their utility extends beyond the common paycheck-to-paycheck relief. Consider a vehicle title loan in Wisconsin, where your car's title can be used as collateral. Such loans might seem straightforward, but their applications can be as diverse as the borrowers themselves.
The Road Less Traveled: Vehicle Title Loans in Unexpected Scenarios
Imagine a budding artist in Milwaukee, seeking funds not for emergencies, but to seize an opportunity to exhibit their work. Here, a vehicle title loan becomes an unconventional but effective tool to fuel their dreams. It's a scenario less explored, yet profoundly impactful in the right circumstances.
Short-Term Loans as a Steppingstone to Greater Financial Stability
Often, the narrative around short-term loans is steeped in cautionary tales of debt traps. While this is a valid concern, there's another side to this story. Short-term loans can be a strategic move towards long-term financial stability when used judiciously. For instance, consider a small business owner leveraging a short-term loan to take advantage of a bulk purchase discount, thus reducing long-term costs.
Navigating the Maze: Understanding the Intricacies of Short-Term Loans
Before diving into the world of short-term loans, it's crucial to understand their nature. These loans are not just financial stopgaps; they are complex financial instruments. Borrowing against a vehicle title in Wisconsin, for example, requires a deep understanding of the loan terms, interest rates, and the repercussions of non-payment.
The Butterfly Effect: Small Loans, Big Impact
In the realm of short-term loans, the butterfly effect is palpable. A small, well-timed loan can have a significant impact on an individual's financial trajectory. This can range from covering an unexpected medical bill to keeping a small business afloat during a lean period. The ripple effect of these loans can extend far beyond the immediate financial relief they provide.
Case Study: The Unseen Benefits of Short-Term Loans
Consider the story of a young couple in Green Bay, who used a short-term loan to cover moving expenses for a new job opportunity. This loan, seemingly a burden, was a catalyst for long-term prosperity. They avoided dipping into their savings, thus preserving their financial cushion, and successfully transitioned to a better economic phase of their life.
The Art of Winning with Short-Term Loans
Winning with short-term loans is an art that requires a fine balance. It involves understanding your financial situation, recognizing the potential benefits and pitfalls of these loans, and using them as a tool to bridge gaps or seize opportunities, rather than as a mere crutch for financial woes.
Conclusion: The Road Ahead
Short-term personal loans, when navigated wisely, can be more than just financial band-aids. They can be powerful instruments in your financial arsenal, offering solutions that are as diverse as the borrowers who use them. Whether it's through vehicle title loans in Wisconsin or other forms of short-term borrowing, the key lies in understanding their potential and using them to your advantage. This less-trodden path of utilizing short-term loans can lead to unexpected victories in one's financial journey.
Sorting Good Money Advice from Bad on the Internet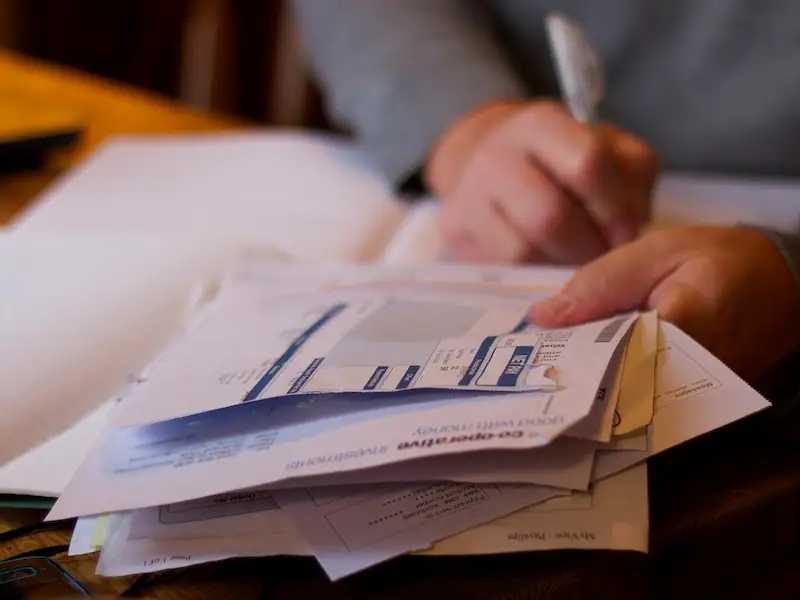 In an age in which information is readily accessible at our fingertips, navigating the vast expanse of the internet for valuable financial advice can be a daunting task. Spend some time on TikTok, Reddit, YouTube, or other social platforms, and you're sure to come across money advice of one stripe or another. While many qualified professionals offer sound financial guidance on their popular channels, there's also an abundance of dubious "tips" that require scrutiny. In this article, we'll delve into the art of discerning credible financial wisdom from noise, incorporating unique angles and analogies to shed light on this critical skill.
The Financial Jungle: Where to Begin
Navigating the Financial Wilderness: When it comes to seeking financial advice online, imagine it as entering a dense jungle. The first step is acknowledging that not all paths will lead you to safety. During this digital wilderness, you'll encounter a variety of voices, including debt consolidation organizations. These entities often offer valuable insights into managing and consolidating debts, which is a crucial aspect of personal finance. It's essential to recognize and consider their recommendations.
The Rosy Apples and Poisoned Oranges
Discerning Good from Bad: Just like in the jungle, not everything that appears edible is safe to consume. The same applies to financial advice. To distinguish the good from the bad, consider the source's credibility. Seek advice from professionals with a track record and credentials, rather than self-proclaimed gurus.
A Unique Approach: Let's step away from conventional thinking for a moment. Picture financial advice as a collection of rare fruits. Some are sweet, offering you nourishment and growth, while others may be exotic and alluring but ultimately lead to disaster. An analogy like this helps us see that while financial advice can come in various forms, it's the quality, not the novelty, that truly matters.
The Myth of Get-Rich-Quick Schemes
The Alluring Mirage: In the realm of online finance advice, beware of mirages promising instant wealth. Remember that building wealth is a journey, not a sprint. Sound financial guidance emphasizes patience, discipline, and realistic goals. Analogize it to nurturing a plant. It requires consistent care and time to flourish, much like your financial well-being.
Uncommon Case Studies: Learning from Experience
The Value of Real-World Examples: To enhance your financial discernment, seek out unconventional case studies. While conventional examples are valuable, unexplored stories can provide fresh perspectives. Consider the experiences of individuals who overcame unique financial challenges. These tales can offer valuable insights that aren't commonly discussed.
The Need for Critical Evaluation
Question Everything: In the jungle of financial information, it's crucial to maintain a healthy skepticism. Even well-intentioned advice may not apply to your specific circumstances. Your financial journey is unique, and one-size-fits-all solutions are often unrealistic. Like a seasoned explorer, you must question every piece of advice you encounter.
Conclusion: Navigating the Financial Maze
As you venture through the labyrinthine expanse of online money advice, remember that discernment is your most valuable tool. Debt consolidation organizations, seasoned professionals, and unconventional case studies all offer valuable perspectives in your financial journey. But, much like navigating a jungle, the path to financial success is not always straightforward. Embrace unique analogies, explore uncharted territories, and above all, question the advice you encounter. By doing so, you'll be better equipped to separate the wheat from the chaff in the vast world of internet finance advice.
In the end, it's not about the novelty of the advice, but its reliability and relevance to your unique financial landscape that truly matters. So, venture forth with a discerning eye and a willingness to learn, and you'll find your way through the financial wilderness.
The Significance of the Bid Price: A Key Metric for Investors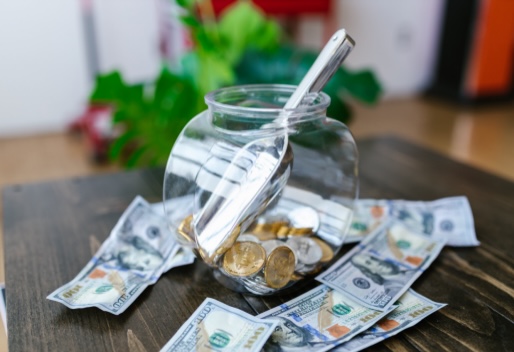 Investing in stocks can be risky, even for the most experienced investor. Making the right decisions and predicting how they could play out months or years from now is no easy feat and requires understanding many different variables. One such key metric to know when investing in stocks is the bid price – but what makes this factor so important?   In this article, we will explore a bid price, why it should matter to investors, and how its performance can give you insights into your portfolio's current market activity and prospects. Read on to learn more about this crucial aspect of stock investments today.
What is the Bid Price, and Why is it Important To Investors
In finance, the bid price is a crucial concept that investors must understand. The bid price refers to the maximum amount a buyer is willing to pay for a particular asset, such as a stock or bond. The market sets this price and represents the demand for the asset at any given time. Understanding the bid price is crucial for investors because it helps them determine whether a particular investment is an excellent opportunity.
Generally, a higher bid price indicates strong demand for the asset, which is typically a positive sign for investors. On the other hand, a low bid price may suggest that the asset is not in demand and may not be a wise investment choice. Therefore, investors must closely monitor the bid price when considering potential investment opportunities. This bid price example shows the importance of this metric in making informed decisions about investments.
The Significance of the Bid-Ask Spread and its Impact on Trading
In addition to the bid price, investors should also pay attention to another related metric called the bid-ask spread. It refers to the difference between the highest price a buyer is willing to pay (bid) and the lowest price a seller is willing to accept (ask). The smaller the bid-ask spread, the more liquid and active a market is, generally considered a positive sign for investors. A large bid-ask spread, on the other hand, may indicate lower demand and could make it more difficult for investors to buy or sell their assets at a desirable price.
Furthermore, the bid-ask spread can also impact trading strategies. For example, if an investor wants to purchase stocks with a low bid-ask spread, they may have to be patient and wait for the market conditions to change. On the other hand, a high bid-ask spread could lead investors to make quick decisions and potentially incur higher transaction costs.
How to Interpret the Bid Price for Different Types of Assets
While the concept of bid price applies to all types of assets, it is essential to note that different markets may have varying ways of expressing this metric. For example, in stock market trading, the bid price is often referred to as the "current market price"; in foreign exchange trading, it is called the "bid-ask cross rate". The bid price is typically called the "list price" in real estate.
Investors should be aware of these nuances when interpreting the bid price for different types of assets, as it can impact their understanding and decision-making process. It's also important to remember that the bid price can change quickly and frequently, so staying up-to-date with market trends is crucial for successful investing.
Analysing Historical Trends in Bid Prices to Forecast Future Performance
In addition to using the bid price as a tool for current investment decisions, it can also help forecast future performance. By analysing historical trends in bid prices, investors can gain insights into market patterns and make more informed decisions on when to buy or sell assets.
For example, if there is a consistent upward trend in bid prices for a particular stock, this could indicate a potential opportunity for growth in the future. Similarly, if bid prices have been consistently decreasing, this may suggest that it is time to re-evaluate your investment strategy.
Strategies to Reduce Risk When Trading Based on Bid Prices
Investing in the stock market always carries a certain level of risk, and understanding bid prices can help investors mitigate some of this risk. One strategy is diversifying your portfolio by investing in multiple assets with different bid price trends. This way, if one investment does not perform well, others may balance it out.
Another strategy is to use stop-loss orders when trading based on bid prices. A stop loss order is a predetermined price at which an investor will sell their assets if the market reaches that point, minimising potential losses.