Understanding The Significance Of Pool Signs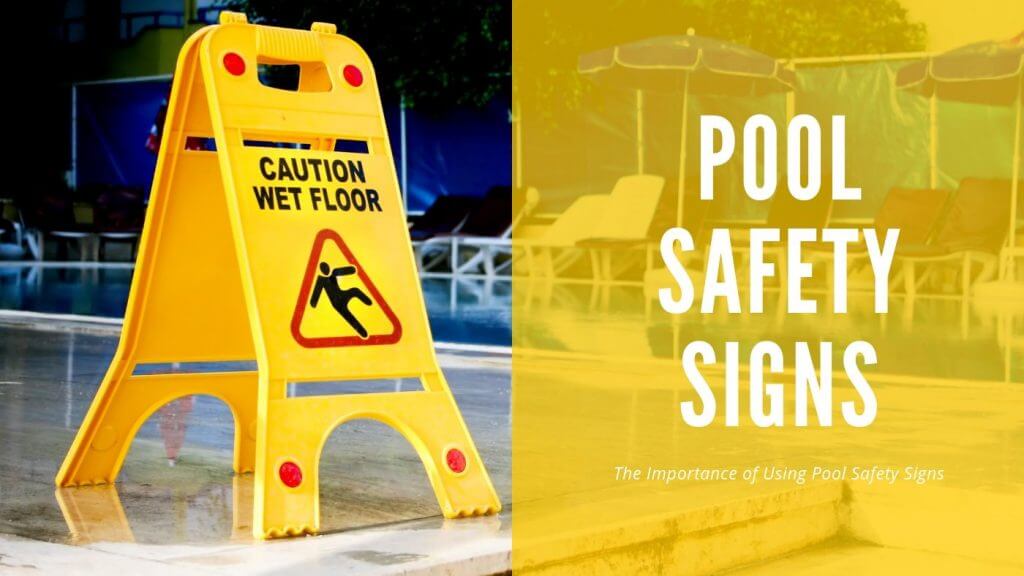 If you own a swimming pool and feeling excited about it, you need to understand the duties as well. Truly, a swimming pool creates an opportunity of entertainment and recreation but people should know about the dangers associated with pools. You are familiar with the causes of accidental drowning. Therefore, pool signs ensure that people avoid taking unnecessary risks when swimming.
Comply with the laws
As far as making the swimming pool safe with appropriate signs, you need to comply with the laws of respective states. While in some states, the signs must be present near the commercial or public pools and in other places there must be signs and fencing near the residential pool areas. Whether you are an owner of residential or public pool, here is the things you need to note about keeping the pool safe with appropriate signs
One of the biggest reasons why you may need to place a pool sign is ensuring the safety of people. With bright-color and bold texts, you can help people understand different things about the pool. There are several different safety signs you need to consider. For instance, if your pool is shallow, you must place a sign asking people not to dive into water. Once you put the sign most people will remember what to follow when using the pool.
While some signs must be mandatorily places under legal compulsion if you own a commercial pool, you need to research for suitable signs for residential pools.
Clarifying the pool rules
The signs also come to help when you want to convey the pool rules clearly. For the commercial pools, rules matter as more people use the pool every day. When it comes to stating rules through signs, the message should go across clearly. You can select from various pool rule signs to meet your needs.
Be sure to check that the pool rules are highly accessible and readable, so place them at different spots near the pool as it allow people to view the rules from different locations in and around the pool area. You need to be a little thoughtful abut where to put the sign.
If you want to maintain hygiene in the pool, sanitizing is an important aspect and it applies uniformly whether you own a public or residential pool. As a pool owner, you would not want anyone to make the pool dirty. Moreover, an unhygienic pool can ruin the experience of pool users and compel you to make greater efforts to restore the sanitation levels. Apart from this, you need to pit signs that clarify the rules regarding food and drinks that people can use near the pool area.
Entertaining signs
Besides all those signs that explain people about the pool rules and ask them to maintain cleanliness, signs can also be for fun and entertainment. Even when laying down the pool rules, you can add funny and humorous elements and convey the most important message in a lighter tone. However, when using a funny message, ensure that the message gets across and everything works out well.
How to Handle a Houston Texas Motor Accident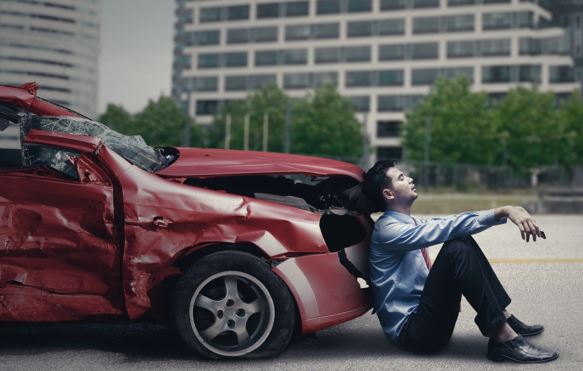 Even the most experienced and cautious drivers get into car accidents. No matter how skilled you are behind the wheel, you can never control other drivers, road conditions, wildlife, or pedestrians.
There are nearly six million car accidents in the US every year. Eventually, you might become part of that statistic.
As such, it's vital to learn what to do after a motor accident. While not all Texas car crashes lead to damages, injuries, or lawsuits, you need to set yourself for success, just in case.
Let's talk about the steps you need to take if you're involved in an accident. Keep reading for everything you need to do after a motor vehicle accident.
Ensure Everyone is Out of Harm's Way
First and foremost, you must take steps to make sure no one else is at risk of being injured or killed. For example, if one of the vehicles is on fire and someone is trapped inside or unconscious.
Conversely, if the motor accident happened on a busy or high-speed roadway, other drivers can pose a risk to everyone's safety. Make sure anyone who is safe to move (i.e. no neck or back injuries) is out of the vehicle and off the street. Then, if possible, move the vehicles off to the side of the road.
Call 911 and Check for Serious Injuries
Once everyone's safety is confirmed, call 911 to report the car crash to the proper authorities. During your phone call, the 911 operator will ask you about everyone's physical condition.
You'll need to relay vital information to the operator so they can prepare the emergency response team. If there are serious or life-threatening injuries, they'll be able to notify the emergency responders ahead of time.
Exchange Information with the Other Driver(s)
Next, whether you have been involved in a city car accident or a wreck on a remote highway, you need to exchange information with the other driver. This is incredibly important for insurance purposes and potential legal issues.
The information you need includes:
The driver's name and contact information
The driver's insurance company and policy number
A description of the driver's vehicle (make, model, color, license plate number, VIN)
If the other driver is hysterical, aggressive, or otherwise unapproachable, do your best to stay calm. Now might not be a good time to get their information. Wait for the police to arrive and get the information once you know you're safe.
Don't Say Anything That Conveys Fault
After a motor accident, it's also important to know what not to do. For example, one of the worst things you can do is admit fault in any way.
While talking to the other driver, witnesses, or the authorities, avoid saying anything that might convey you were responsible for the accident. This can be used later to invalidate your case or place the blame for the accident on you. Avoid saying things like:
I'm sorry
I didn't see you
I don't even know what happened
I was distracted by…
To avoid saying something that might be used against you, limit your conversations with witnesses, the other driver, and anyone else involved in the accident. You must cooperate with the police. However, think carefully before speaking.
Never Agree Not to Report the Accident
Another motor accident mistake to avoid is agreeing to not report the accident. This can come back to bite you in multiple ways.
First, even a minor car accident can result in personal injuries. If you don't feel the injuries at the time of the accident, that doesn't mean they don't exist. For example, whiplash caused by an accident can take anywhere from several hours to several days to present symptoms.
If you don't report the accident, it could void your Texas car insurance coverage. It can also prevent you from getting the financial compensation you need for injuries and damages to your property.
Collect Evidence
After a motor accident, it's a good idea to gather as much evidence as possible from the scene of the incident. This evidence will prove valuable if you need to file a large insurance claim, pursue a lawsuit against the liable insurance company, or prove fault.
Here is a quick list of what you need:
Photos of the accident scene (including tire marks on the road, damaged property, etc.)
Photos of your injuries and/or the injuries of your passengers
Photos of vehicle damage (interior and exterior of both vehicles)
The names and badge numbers of the police officers who respond
A copy of the police officer's notes and their accident report
Witness statements and contact information
A written statement of your recollection of the accident
The more evidence you have, the stronger your case will be. It might also help you prove/disprove fault.
Wait Before Officially Filing Your Insurance Claim
While you need to let your insurance company know you were involved in an accident, don't file an official claim or accept a settlement just yet. First, you need to understand the types of damages you've experienced, both to your property and to your health.
Get checked out by a doctor to make sure you know the extent of your injuries. As noted earlier, symptoms of car crash injuries can be delayed. A medical professional will not only help you understand your injuries, but they will also provide you with credible documentation.
Lastly, you need to reach out to an experienced motor accident attorney about this to fully understand your case. They will explain the types of damages that you can sue for, how much money you can expect to win, and how to handle the legal aspect of your case.
Most car accident attorneys offer free consultations and only charge contingency fees. This means you won't have to pay anything unless you ultimately win your case.
Are You Prepared to Handle a Motor Accident?
Life is unpredictable, you never know what's going to happen when you walk out your door. You could get a job promotion or be involved in a motor accident. Regardless, every day has the potential to fundamentally affect your life.
Make sure you're prepared to handle anything that comes your way. Knowledge is power.
For more lifestyle advice and tips on how to handle all of life's ups and downs, check out some of our other articles before you go. Our blog was created to provide sound advice to readers like you.
The Benefits of Selling Your Structured Settlements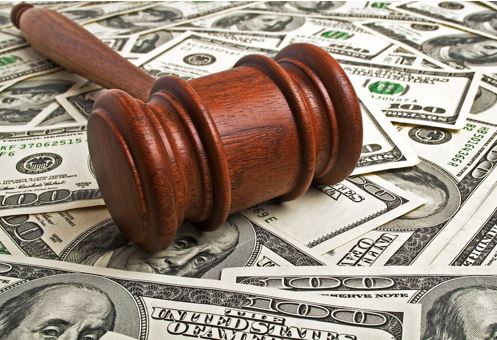 Did you know that the average settlement rate for tort cases is 87.2%?
If you're a recipient of a structured settlement, you must know you have the option of selling all or some of your future payments should you find yourself in need of the extra cash.
Today we're going to break down the reasons to sell your structured settlement and what the selling process looks like.
Structured Settlement Selling Process
Selling a structured settlement will involve going to court, and the process can take some time. However, it isn't as complicated as it sounds.
1st: Calculate how much money you need and decide if you'll sell all or some of your settlement payments
2nd: Contact purchasing companies for a quote of how much they'll pay for your settlement, including any fees or commissions
3rd: Compare the offers and choose the best one for you. Once you've made your choice, you'll need the following paperwork:
Two forms of ID
Copy of the settlement and release agreement
Copy of your annuity policy
Your completed application for the company you chose.
4th: Appear in court to answer the judge's questions and prove that the transaction is being completed in your best interest
5th: Receive your money per the agreement with the purchasing company (This usually happens in three to five business days after you receive approval from the court)
Note: During this process, you can request an advance of the money, but this will be a small partial payment. The process of selling can take a few months before you receive your money.
Selling Benefits of Your Structured Settlement
There are many reasons to sell your settlement depending on your financial situation. The following are our top three recommendations for what to do with your extra cash.
Extra Money for a Large Purchase
Purchases such as a car, house, or college tuition come with a hefty price tag that could be more affordable if you have some extra cash on hand.
When you sell your structured settlement for a lump sum, you can put this extra money towards the large purchase of your choice without having to dip into your savings.
Extra Cash to Pay Off Debt
If you have student loans, medical bills, or credit card debt, the money you receive from selling your settlement can lower the principal amount of your debt or eliminate it.
Paying off these debts early or taking a large chunk out of them can save you thousands on interest payments.
Invest the Sum and Make Money
If you don't have any immediate expenses that require the cash you'll receive, you can invest that sum to make money down the road.
Many Americans are finding that they start saving for retirement too late in life, so investing a large sum that will accrue interest and grow will be highly beneficial.
You could place the money in an IRA, 401k, stocks, or an alternative investment such as cryptocurrency or fine wine.
Reasons to Sell Demystified
We've covered the reasons to sell your settlement and what the selling process looks like. Will you choose to sell your structured settlement?
Let us know what you'd use the money for in the comments below, and don't forget to check out our other posts!
How to Get Legal Compensation for Negative Medicine Side Effects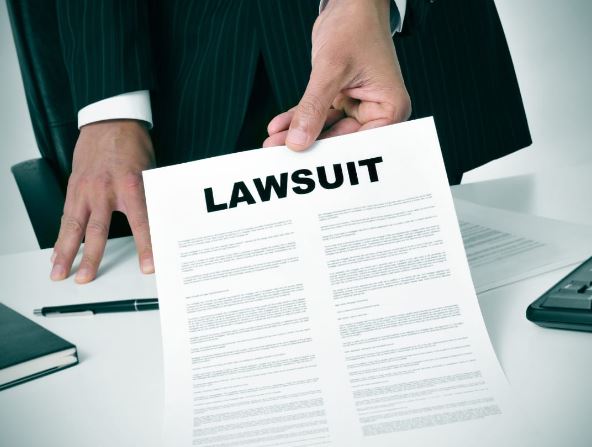 Are you currently suffering from negative side effects from a prescribed medicine? If so, you're probably wondering how to get a legal compensation payment for your suffering.
How often are you watching television and hear a long list of possible side effects from a prescription drug? Drug manufacturers have a responsibility to notify consumers about potential side effects so the patient can make an informed decision about using the drug.
In some cases, additional side effects sometimes come to light after people start using the drug. Even though the company may recall the medication, it's sometimes too late for people who are experiencing these additional side effects.
Every year, around four and half million Americans seek medical attention for previously unforeseen side effects of a prescribed drug. This is on top of two million already hospitalized patients who have suffered negative side effects.
If you are one of the millions of Americans in this situation, keep reading to learn how to get legal compensation.
When Can You Sue?
A person who has suffered from serious side effects of a medication may be able to sue the drug manufacturer, the sales rep, the prescribing physician, the pharmacy that dispensed the drug, the hospital or other medical facility. The plaintiff in a case like this must be able to prove that they incurred some type of injury due to the medication.
They need to show that the drug was either defective due to how it was manufactured or that it was marketed improperly or has very dangerous side effects that caused the injury.
3 Types of Defective Liability Claims
In order to receive compensation for these injuries or damage, the lawsuit falls under a defective product liability claim. Even though a drug goes through thorough testing to earn the approval of the Federal Drug Administration, complications can arise. When they do, the manufacturer can be liable. Let's look at the criteria.
The product fails to give adequate warnings or instructions on the product label
It's a defectively designed product
It's a defectively manufactured product where something went wrong in the making of the drug
Unsure if you have a case or not? You may want to seek the advice of an attorney who can help you decipher who may be liable for your injuries, expenses, and pain and suffering.
Did you receive the chemotherapy drug, Taxotere? Did you experience the severe side effects of Taxotere? Click here to learn more about how to hold the manufacturer of this defective drug accountable with the services of a side effect attorney.
Legal Compensation You Deserve
Now that you have the information you need to get legal compensation for the negative medical side effects you experienced, it's time to find the right drug defense attorney. Find someone with experience in medical side effects lawsuits to handle your case.
Did you learn something important here? There's more. Bookmark our site for easy access to all of our great content. We have everything you need in one central place. From law to home improvement to entertainment and everything in between, we have you covered.